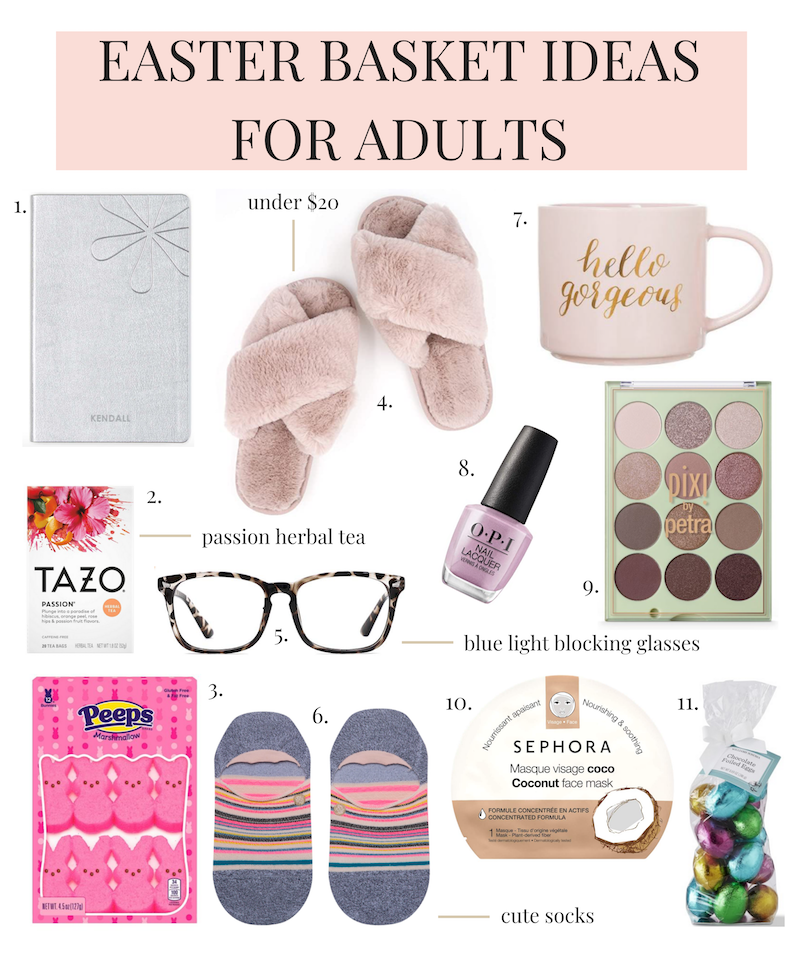 1 | 2 | 3 | 4 | 5 | 6 | 7 | 8 | 9 | 10 | 11
Easter is just around the corner and while we sadly will all be staying home, that doesn't mean we can't celebrate. I'm planning to attend online church and still have Easter baskets!
If you have a bestie, daughter, mother or sister you're making a basket for, I wanted to share Easter Basket Ideas for Adults! I'd be more than happy to create a guide for guys too if that is something you would be interested in.
Given that we are all staying home right now, cozy items are a must! I think a fuzzy pair of slippers is a fun idea! You can make the Easter basket a "spa night in" basket by pairing it with nail polish and a face mask! Add a cute mug and box of tea for a little something extra!
Of course, you cannot forget candy!! See's Candies is my go-to spot for Easter candy. Sadly, due to the COVID-19 situation, their website and stores are currently closed. However, I found some great candy options at William's Sonoma that can be purchased online. Also, you can't forget Peeps Easter Marshmallow Bunnies!!
Thanks for reading! I hope these Easter Basket Ideas for Adults were helpful! Also, if you're looking for spring outfit inspiration, check out this post.
xoxo Kendall