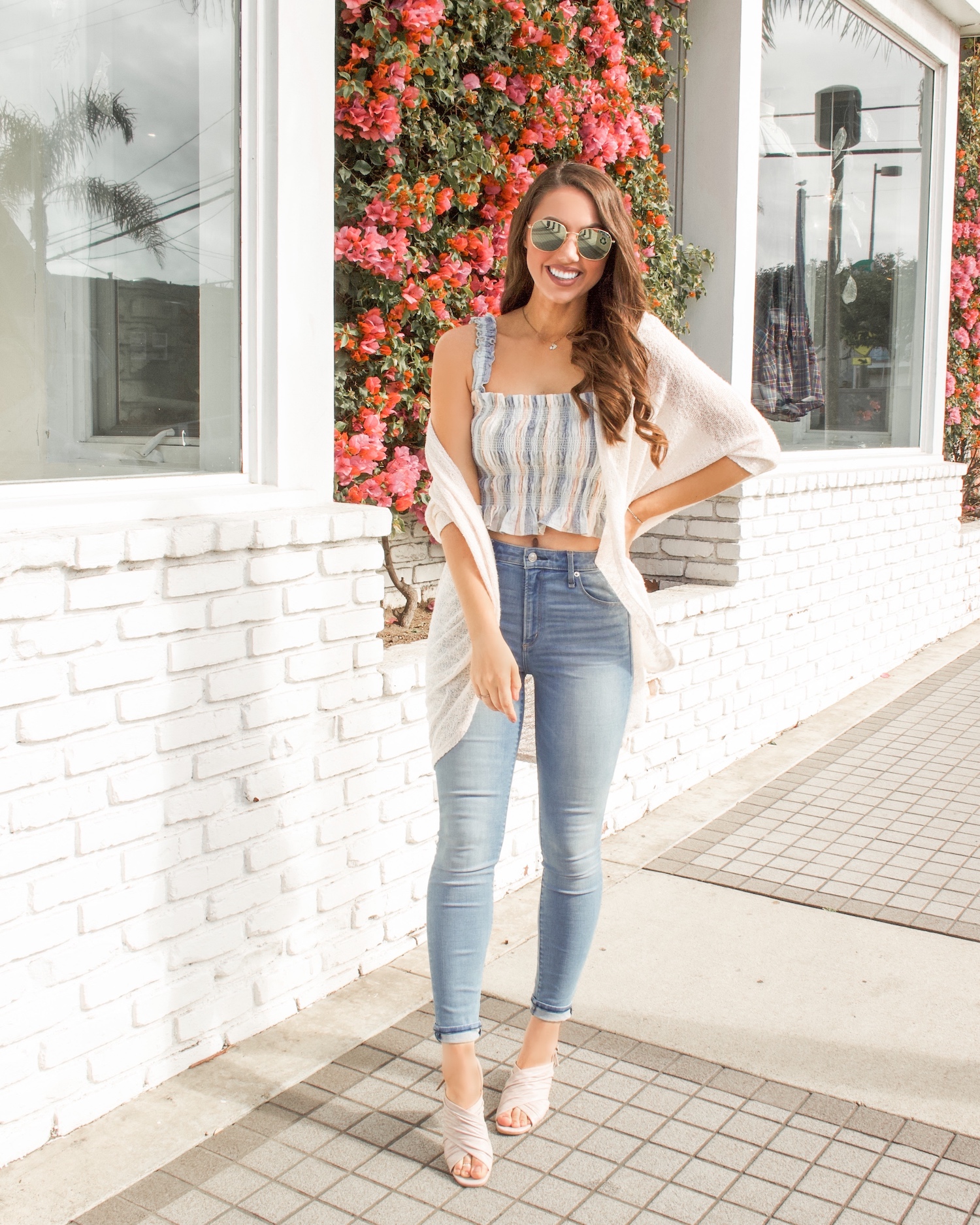 This post is sponsored by Bueno Footwear. All opinions are my own.
With the transition into a new season, it's time to think about Spring shoes and clothing! Considering how frequently we wear our shoes, I think it's very important to invest in high quality pairs! Of course, I like them to be stylish too! Luckily, Bueno Footwear combines both of these elements in their beautifully handcrafted shoes and today I'm sharing three pairs that are perfect for Spring!
About Bueno
Handmade in Turkey and sold in over 30 countries, Bueno Footwear provides shoes that balance style and comfort. With hand-worked buttery leather and soft linings, these shoes are amazing quality! Honestly, I am blown away at how well made and comfortable they are in addition to being very stylish!
Keep scrolling to see some Spring outfit inspiration featuring my top three Bueno shoe picks for the season!
 – Look 1 –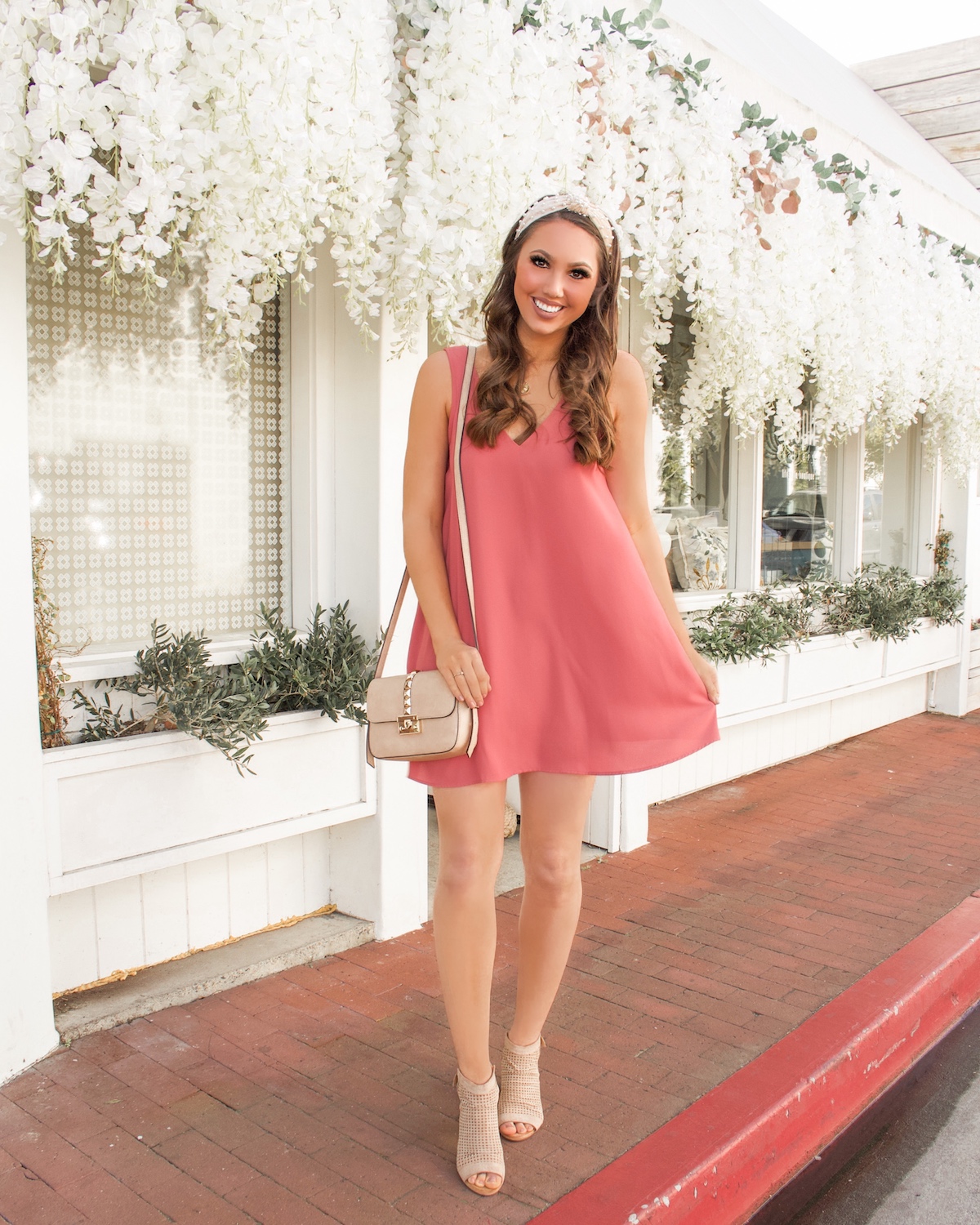 Shoe: Udo Camel Suede
While I frequently rock casual looks, I LOVE to dress up! For this look, I paired Bueno's Udo shoe with a dusty rose dress and pearl headband. The suede on this shoe is so incredibly soft. I've honestly never had a suede shoe feel this comfortable. Moreover, the punching detail and snap closures make the shoes super chic!
Also, I want to note that while I wore these shoes for a dressed-up look, I feel that they can also be dressed down! How cute would they be with jeans and a white t-shirt?!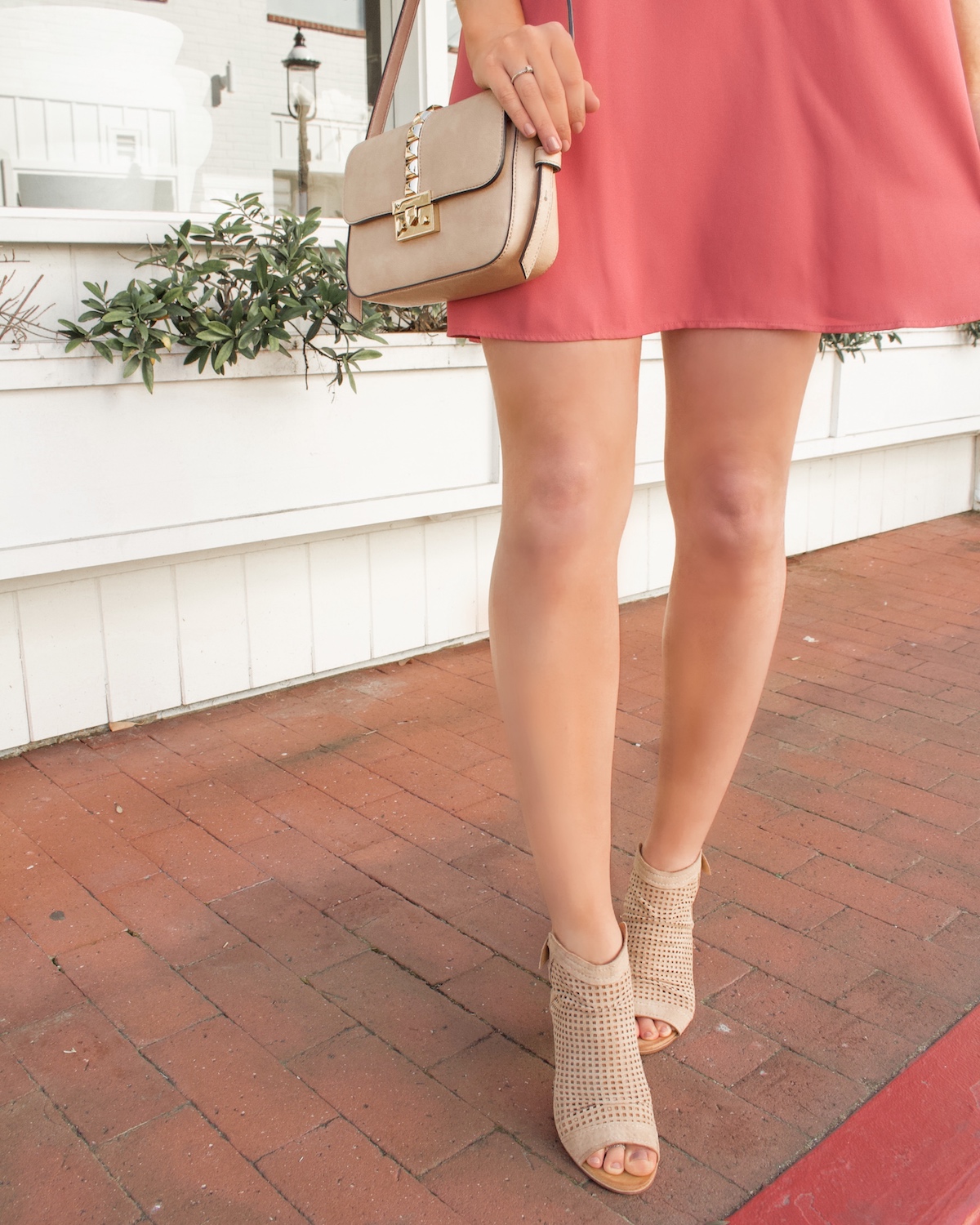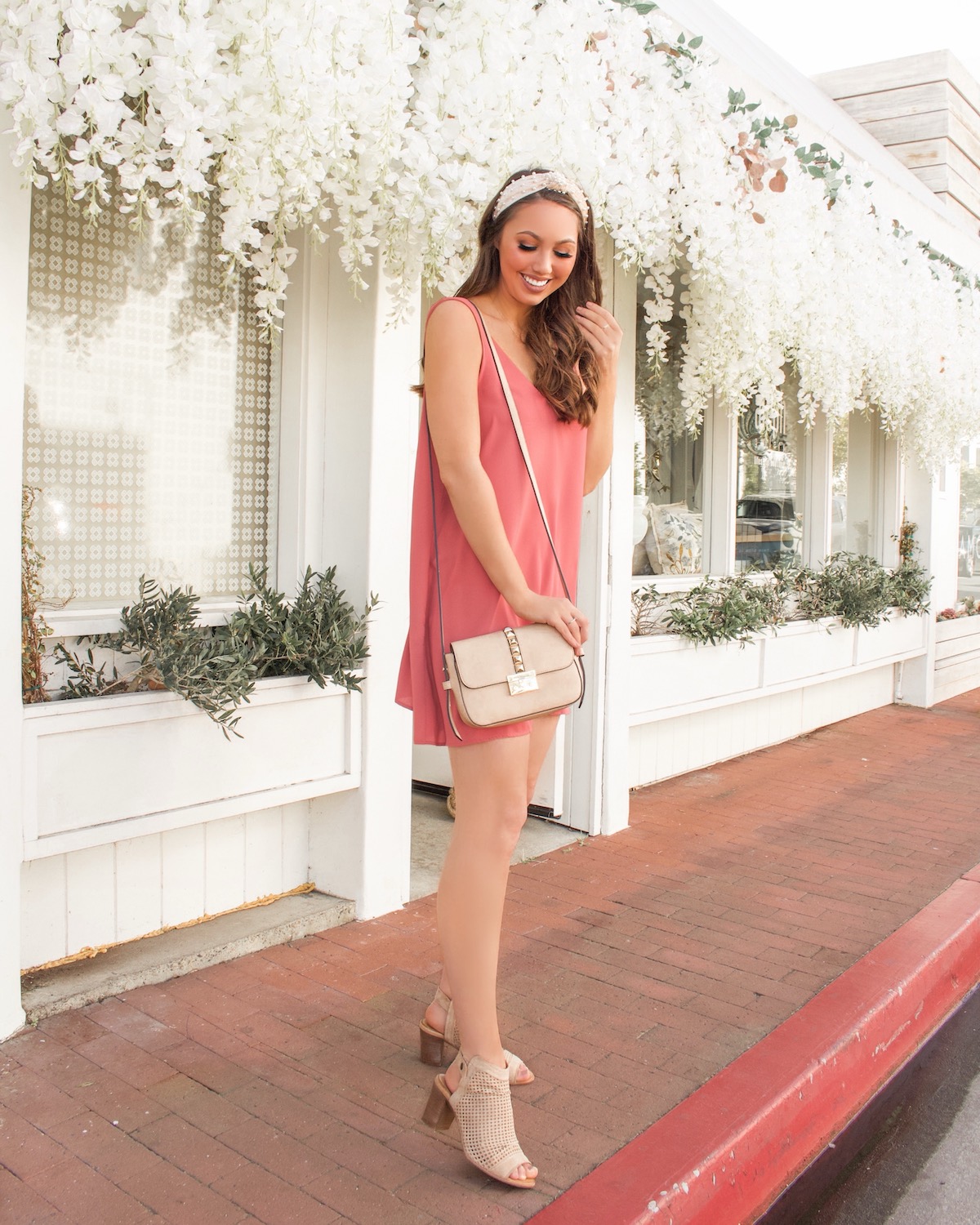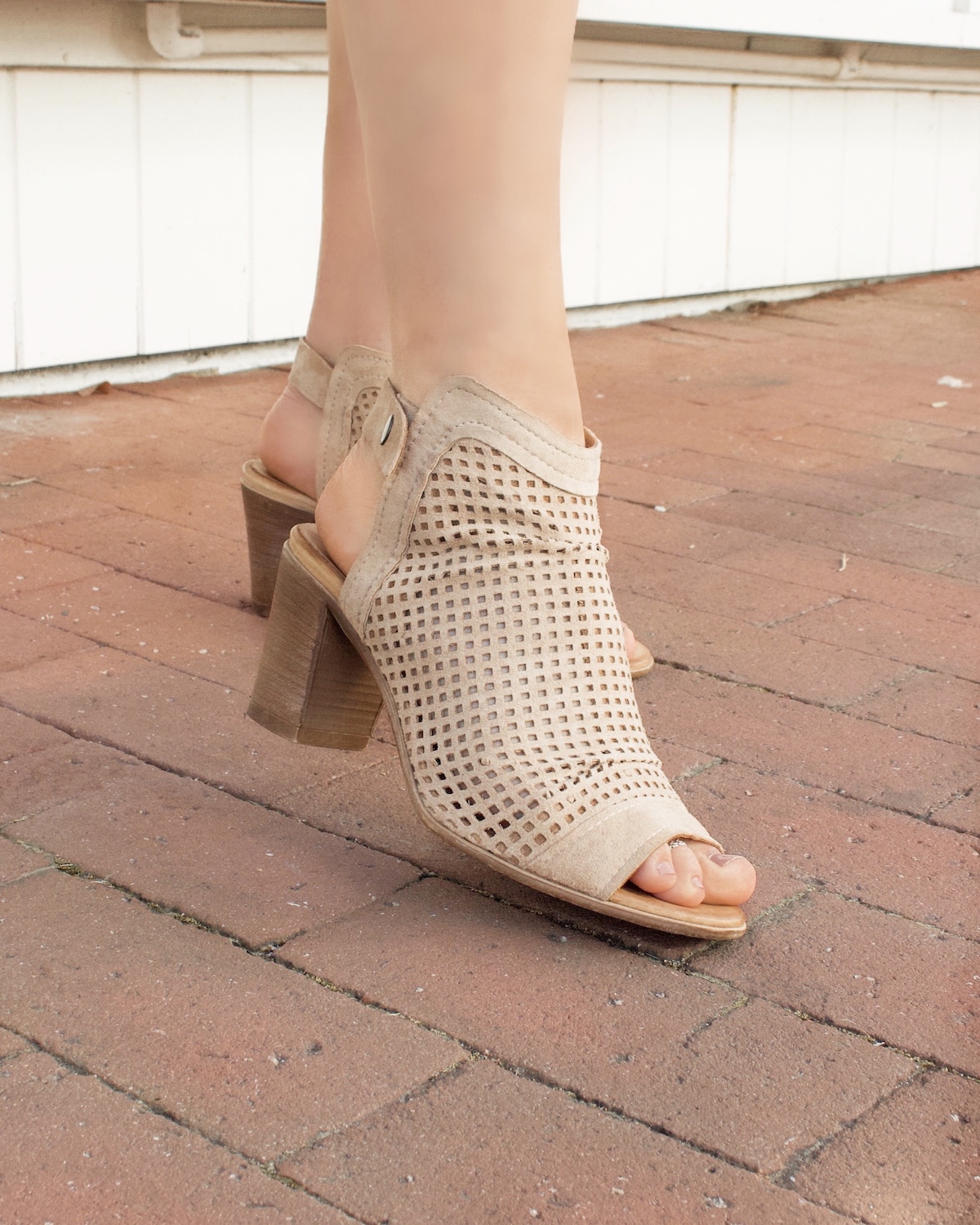 – Look 2 –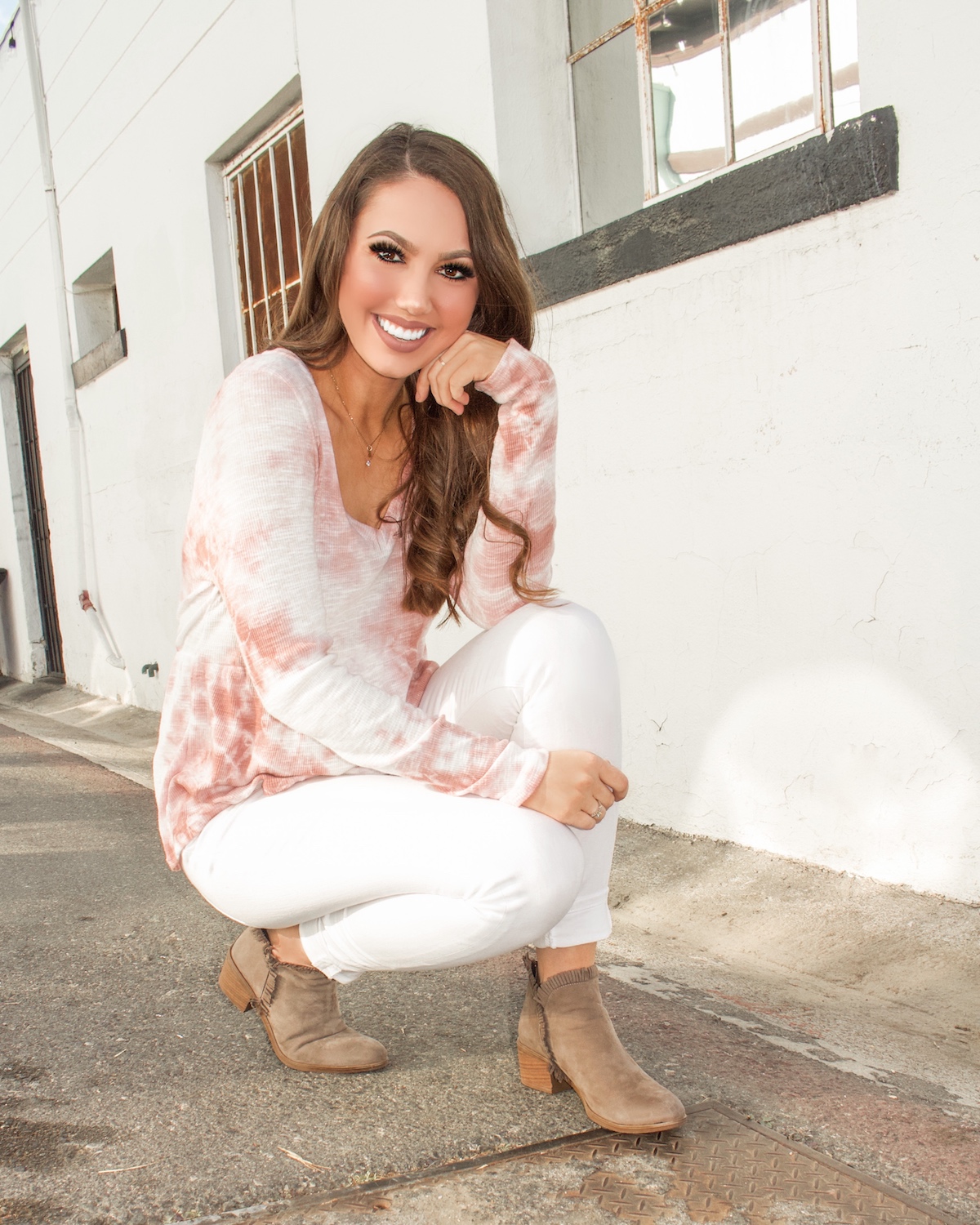 Shoe: Cathy Taupe Nubuck
While I always start thinking about cute dresses and skirts when I think of Spring, the reality is that much of Spring can be pretty cold. That's why a pair of booties is still essential for this season and I really like Bueno's Cathy bootie! More specifically, I love the fringe detail and the fact that the shoes zip up the back instead of on the side.
To create a Spring look with the booties, I decided that white pants were the way to go as they bring brightness to the look, making it more season-appropriate while keeping me warm. Then, I paired the pants and booties with a blush tie-dye shirt as tie-dye is really trending right now!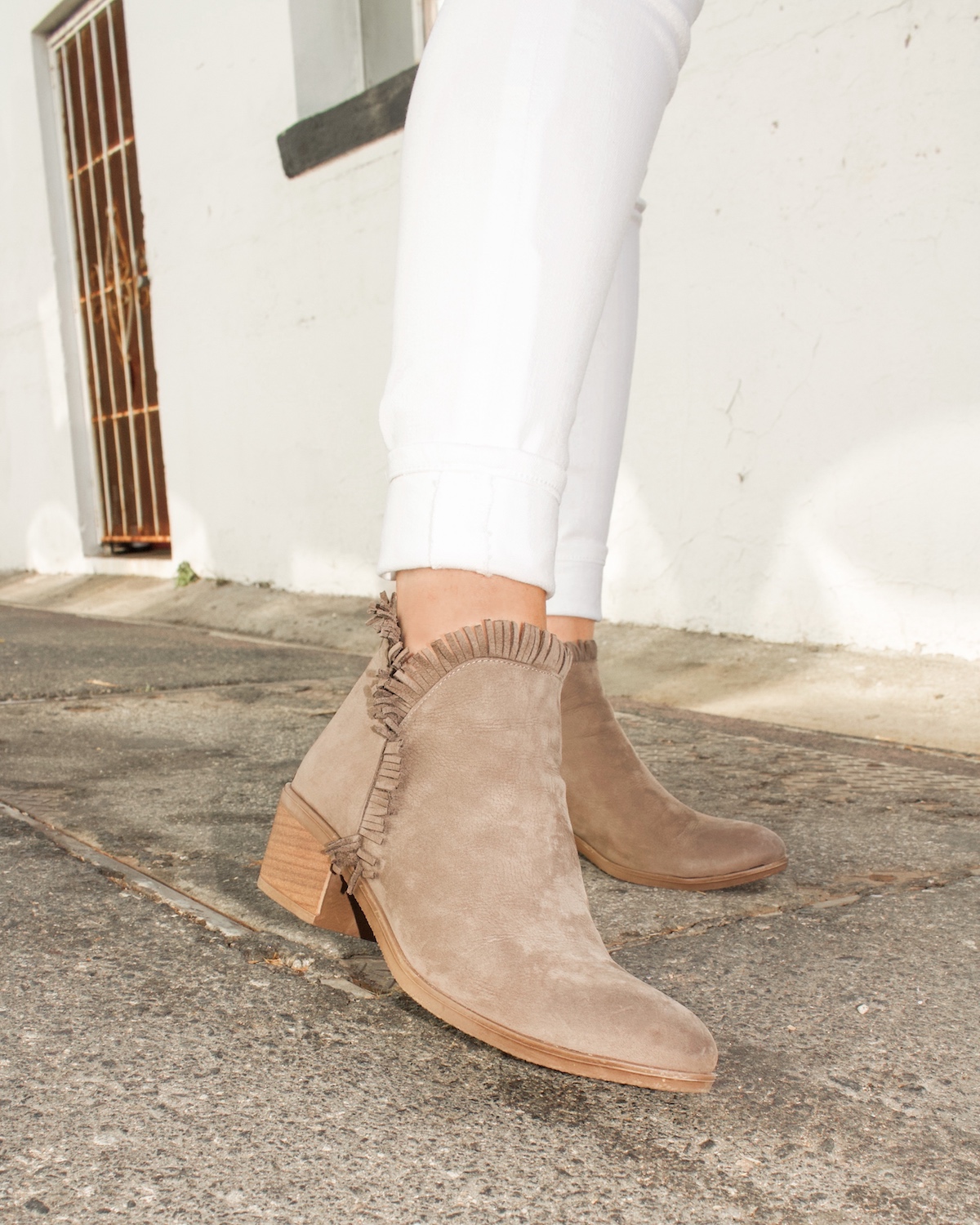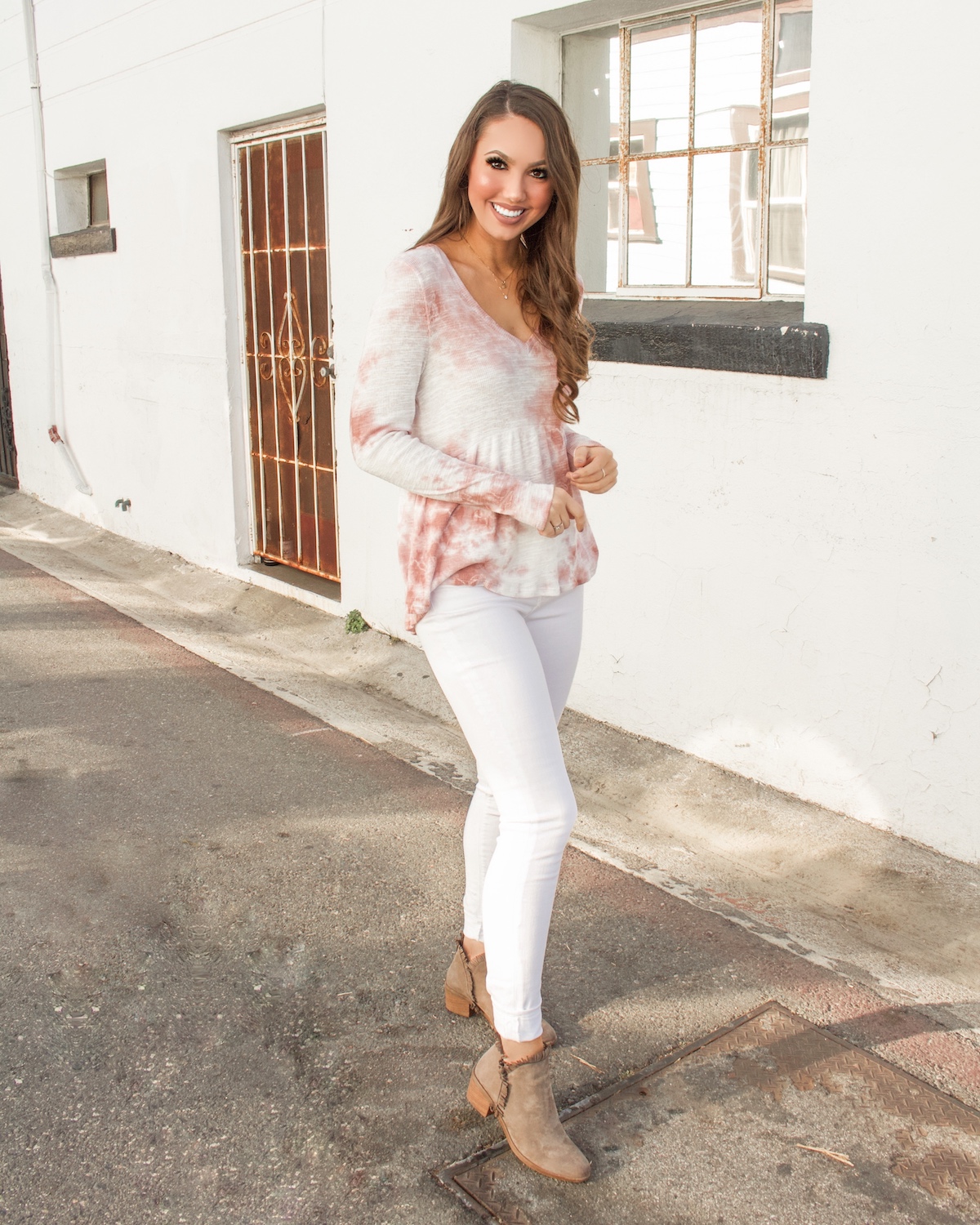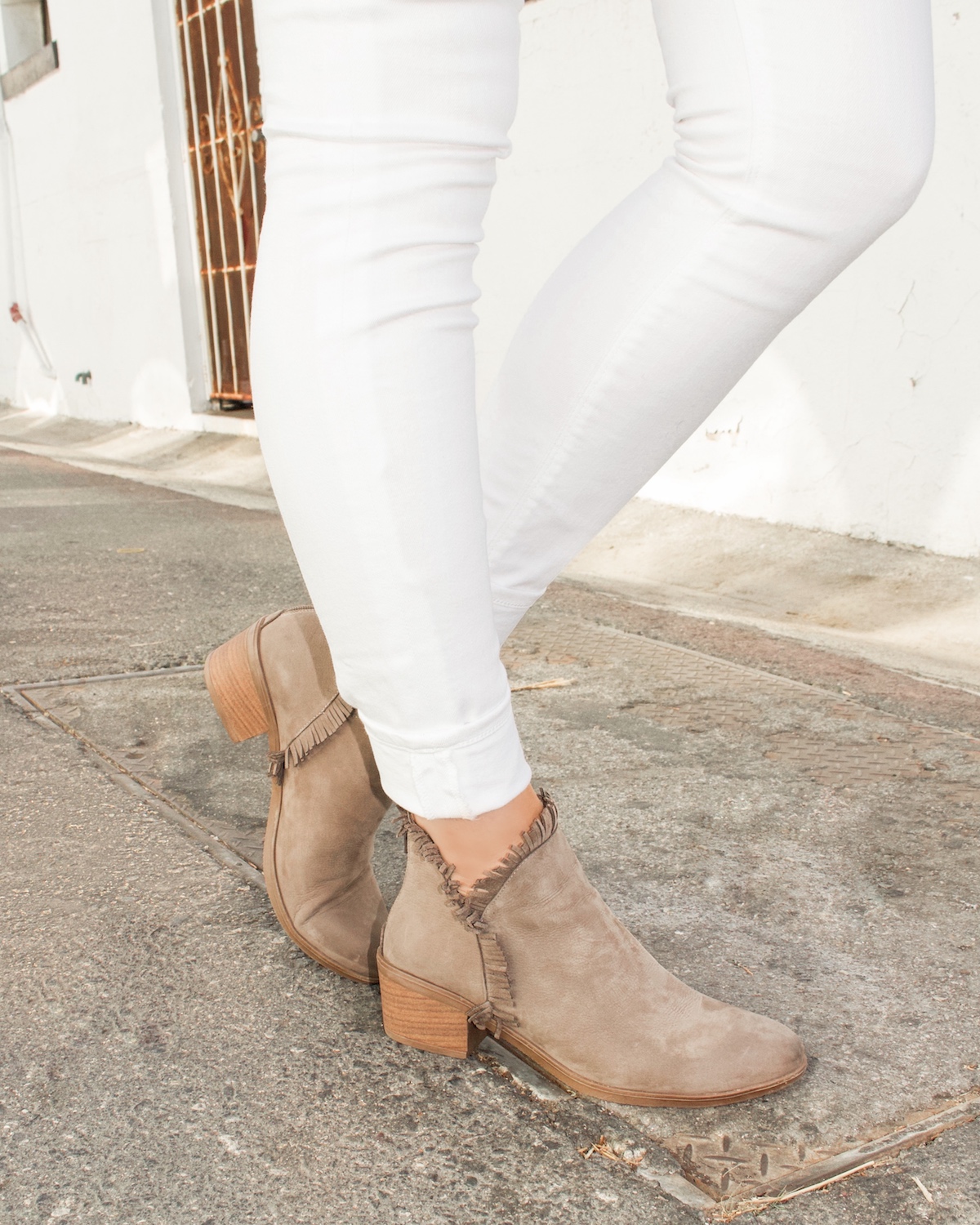 – Look 3 –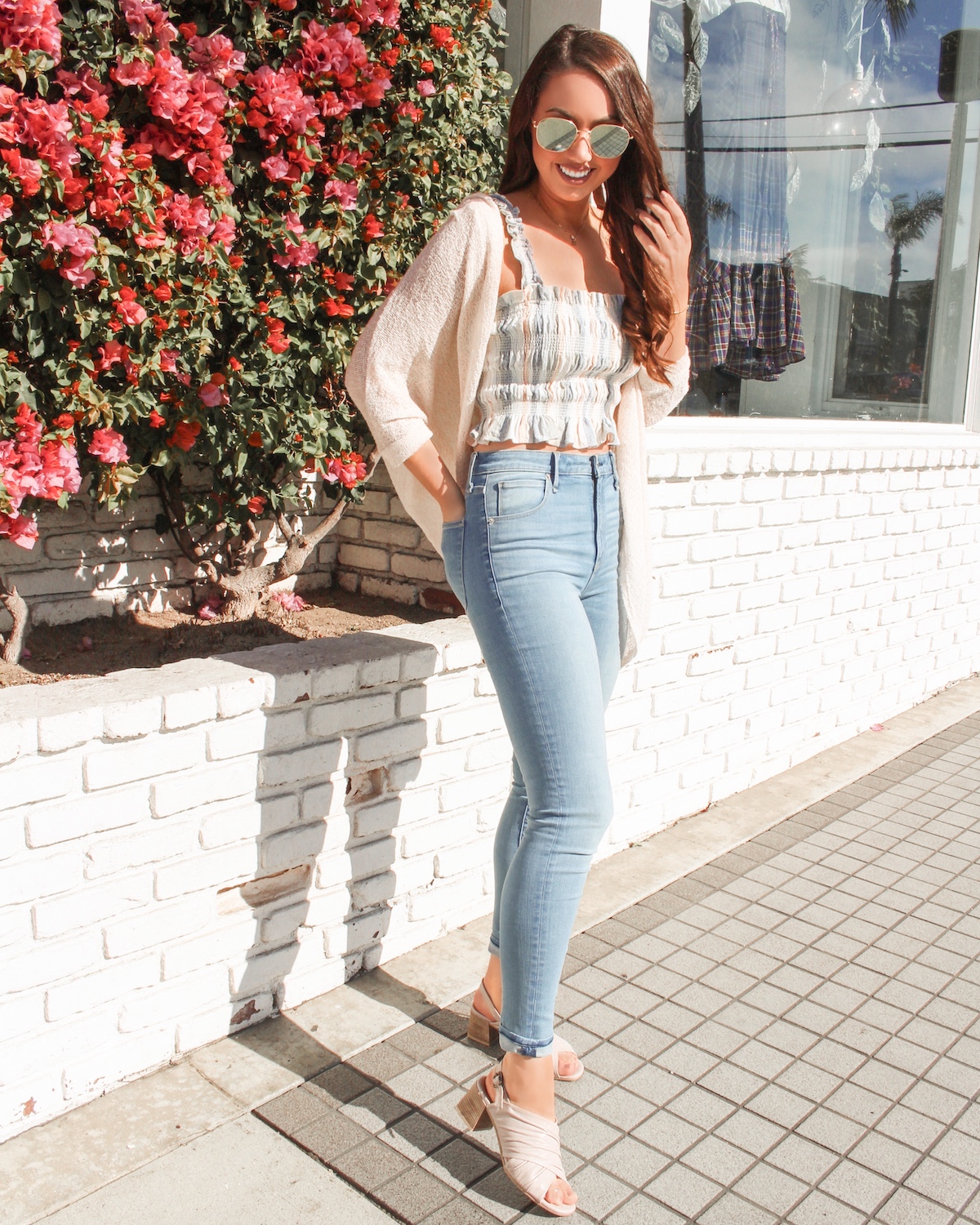 Shoe: Eden
Heading to brunch with friends this Spring!? This look featuring Bueno's Eden shoe is perfect for the occasion. As a part of the Spring 2020 line, the Eden has a block heel and crossed leather bands. As with the other shoes, the leather on this pair is very soft! Also, I love the light grey color as it pairs well with so many outfits!
While I styled the Eden with light wash denim and a pastel-colored top, this shoe will look equally as cute with dark-wash or black denim!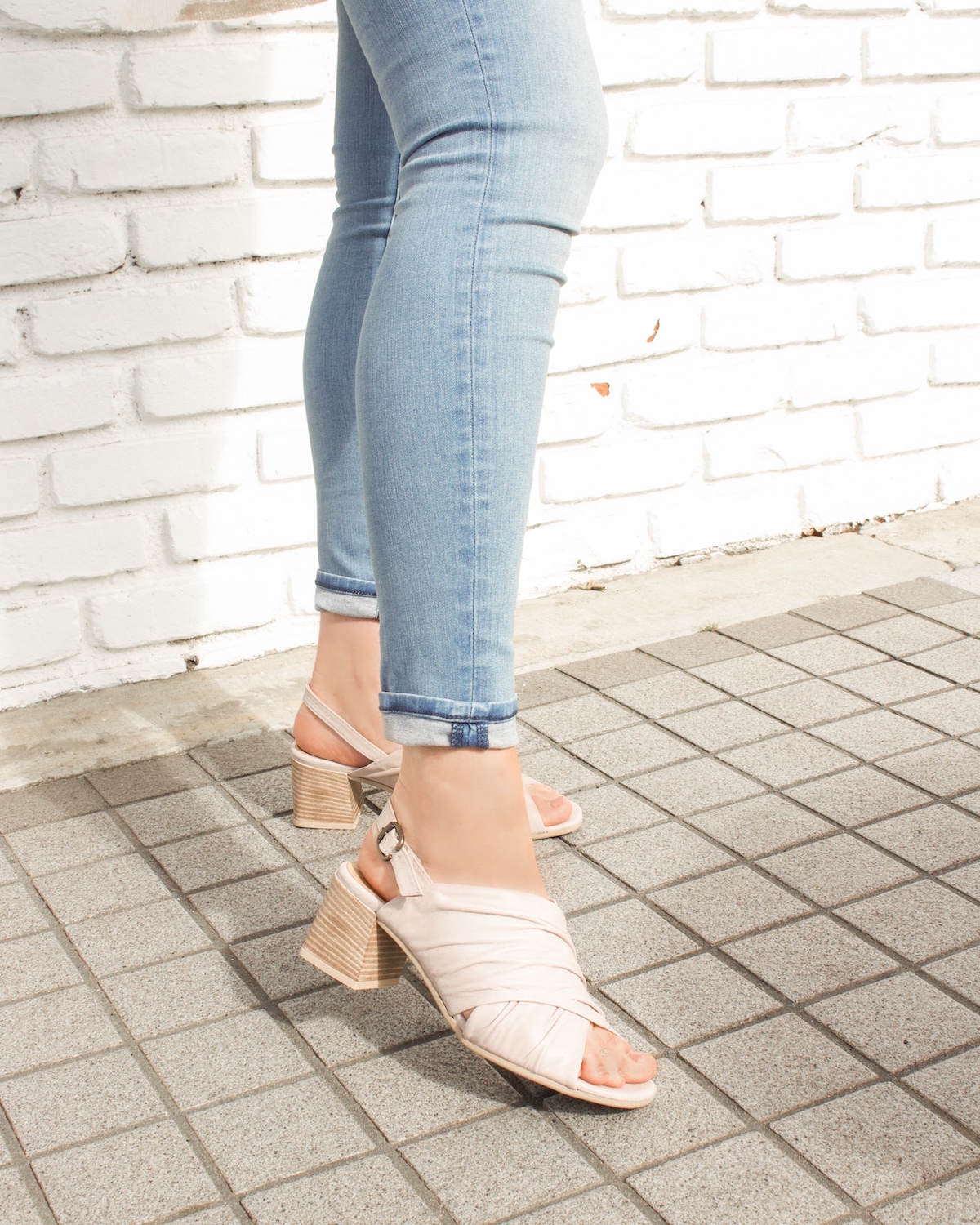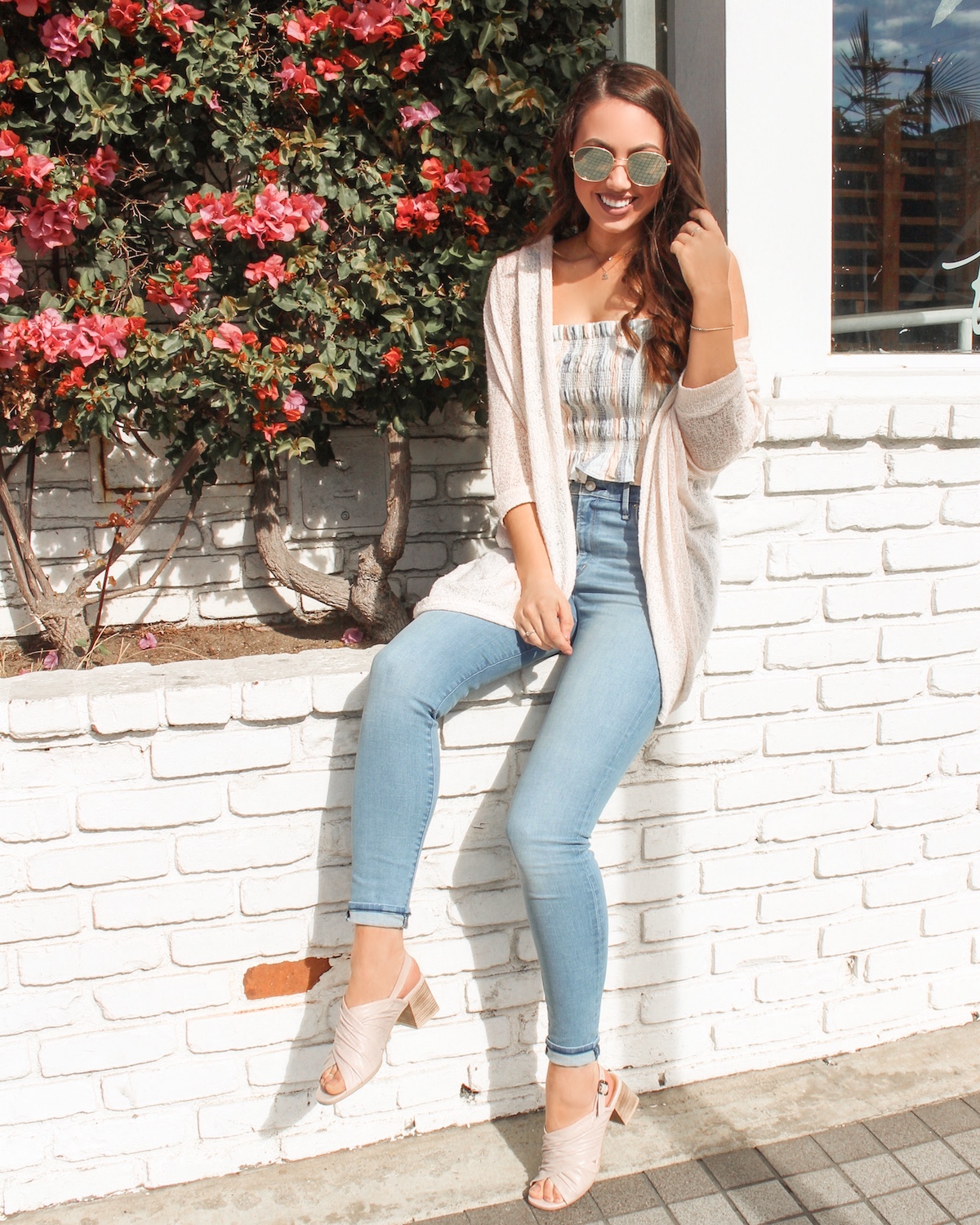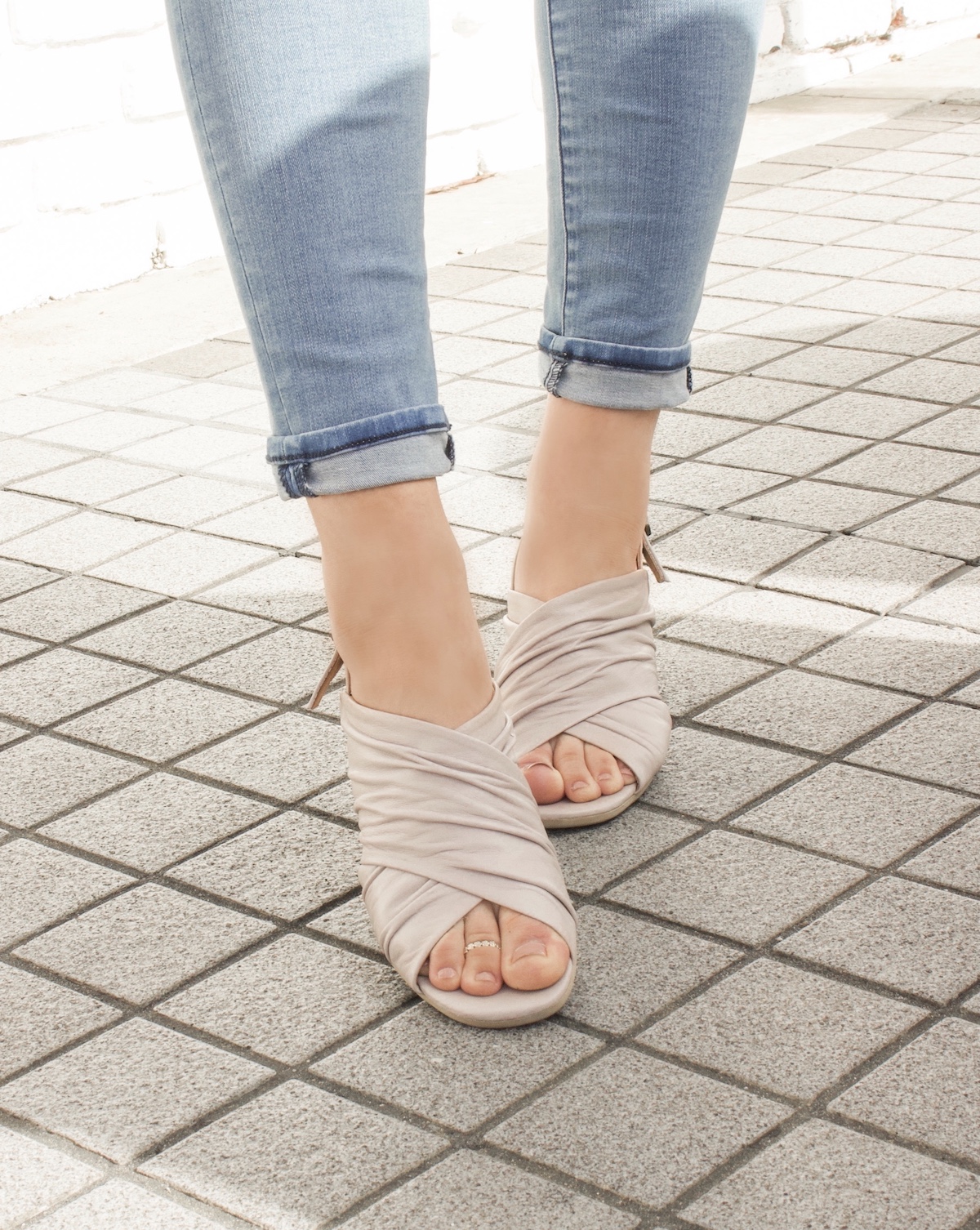 For those who love these shoes as much as I do, they can be purchased on the Bueno website!
Thanks for reading! Which pair is your favorite? Also, don't forget to go check out Bueno's Instagram!
xoxo Kendall
Thank you again to Bueno Footwear for sponsoring this post. Brands such as this one make My Styled Life possible.