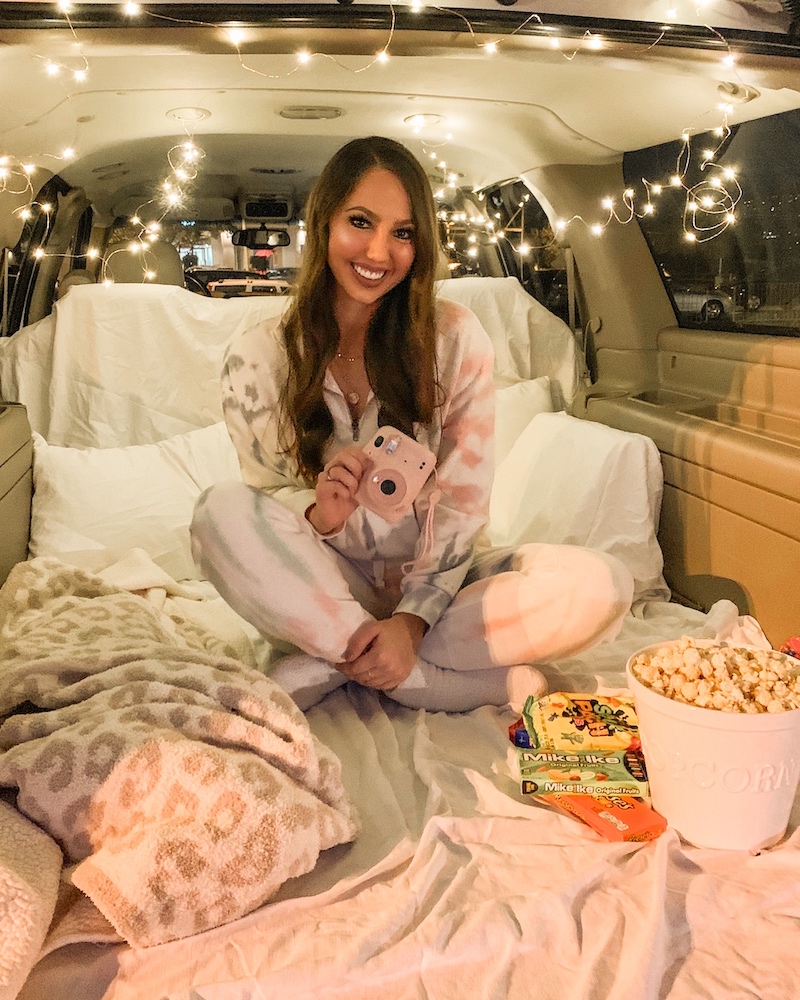 *Brought to you by the outlets at San Clemente. All opinions are my own.
I've always wanted to go to a drive-in movie and last week, I finally had the opportunity at the Outlets at San Clemente! I can now cross that one off my fall bucket list. Since it was such a fun experience, I'm recapping the evening with you.
About the Outlets at San Clemente
The Outlets at San Clemente is a premiere shopping and dining destination tucked away in Orange County. More specifically, it's located in San Clemente near the 5 Freeway. The center offers many well-known retailers including Guess, H&M, Levi's, Hurley, Vans, and Loft. In addition, a lululemon POP Up and Ugg are coming soon! There are also many amazing local stores, such as Daisy Shoppe and The San Clemente Store! As for dining, there are quick options such as Blaze Pizza, Panera, and Auntie Anne's as well as sit-down restaurants such as the outlets' newest restaurant, Asada Cantina + Kitchen.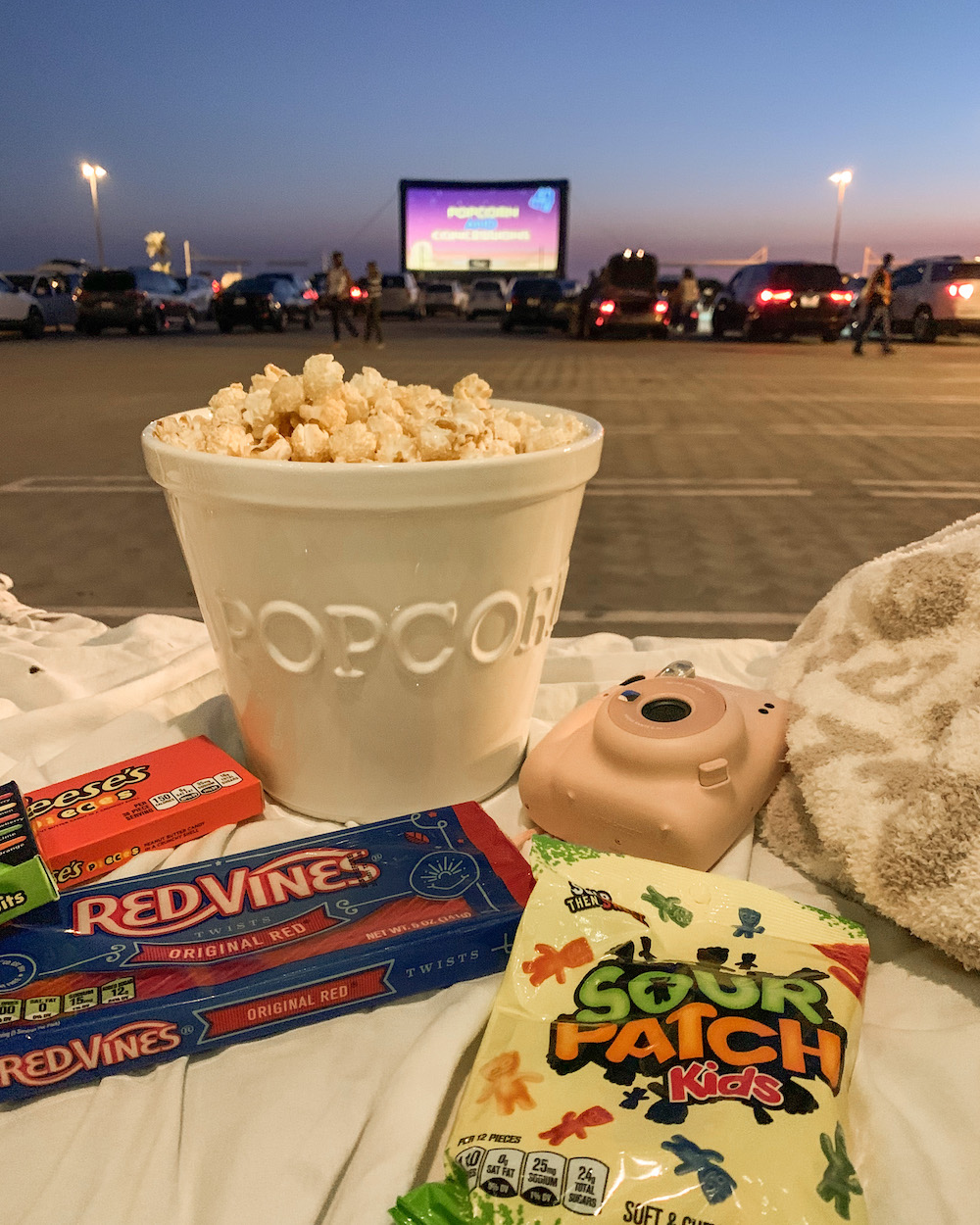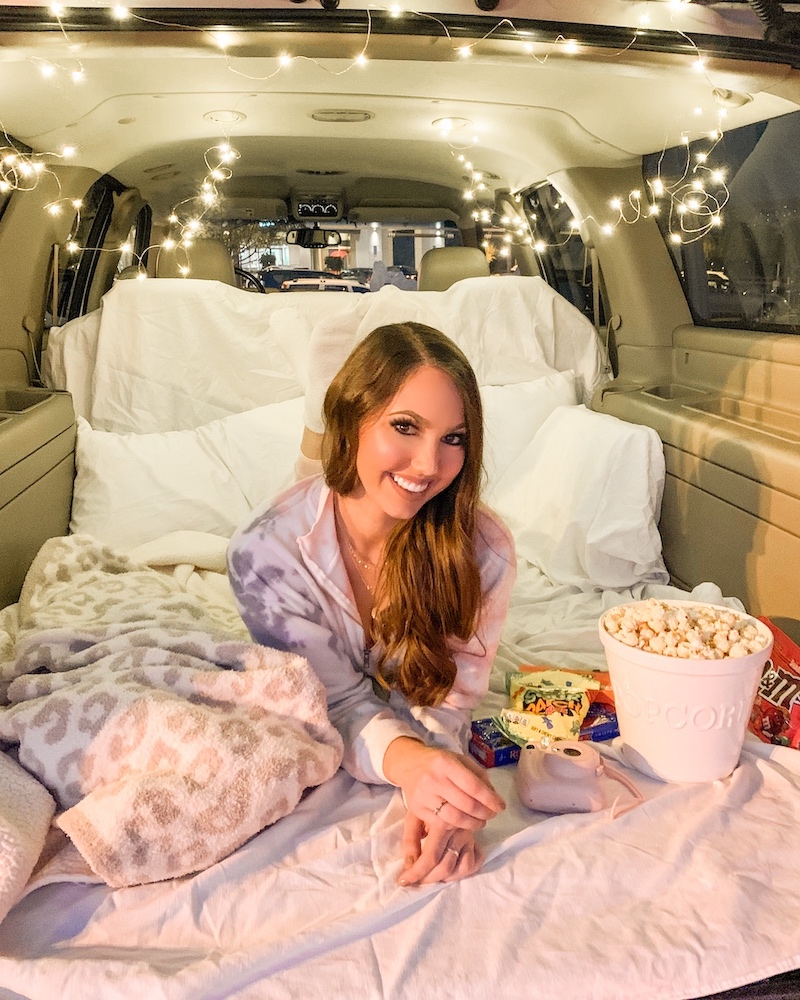 My Drive-In Experience
Most recently, this destination center started hosting drive-in movie nights multiple nights a week and they are a blast! When I visited, I saw Grease and had the best experience. The center has done a great job executing its movie nights and it's such a fun and easy experience.
When you drive up, head to the side of the shopping center near Ruby's. Once there, you drive through a line where they scan your ticket to check in and direct you where to park. While the line seemed long, the drive-in team was very efficient and it was not a long wait at all. Once parked, I opened up the trunk of the car and quickly put together my drive-in setup. 
From there, I was off to the concession stand to get kettle corn, candy, and drinks. Rockwell's Cafe and Bakery also had its truck on site for delicious sweet treats. In addition, some of the restaurants at the outlets had meal deals exclusive to those going to the drive-in, which I'm detailing below. Then, it was time for the movie to begin!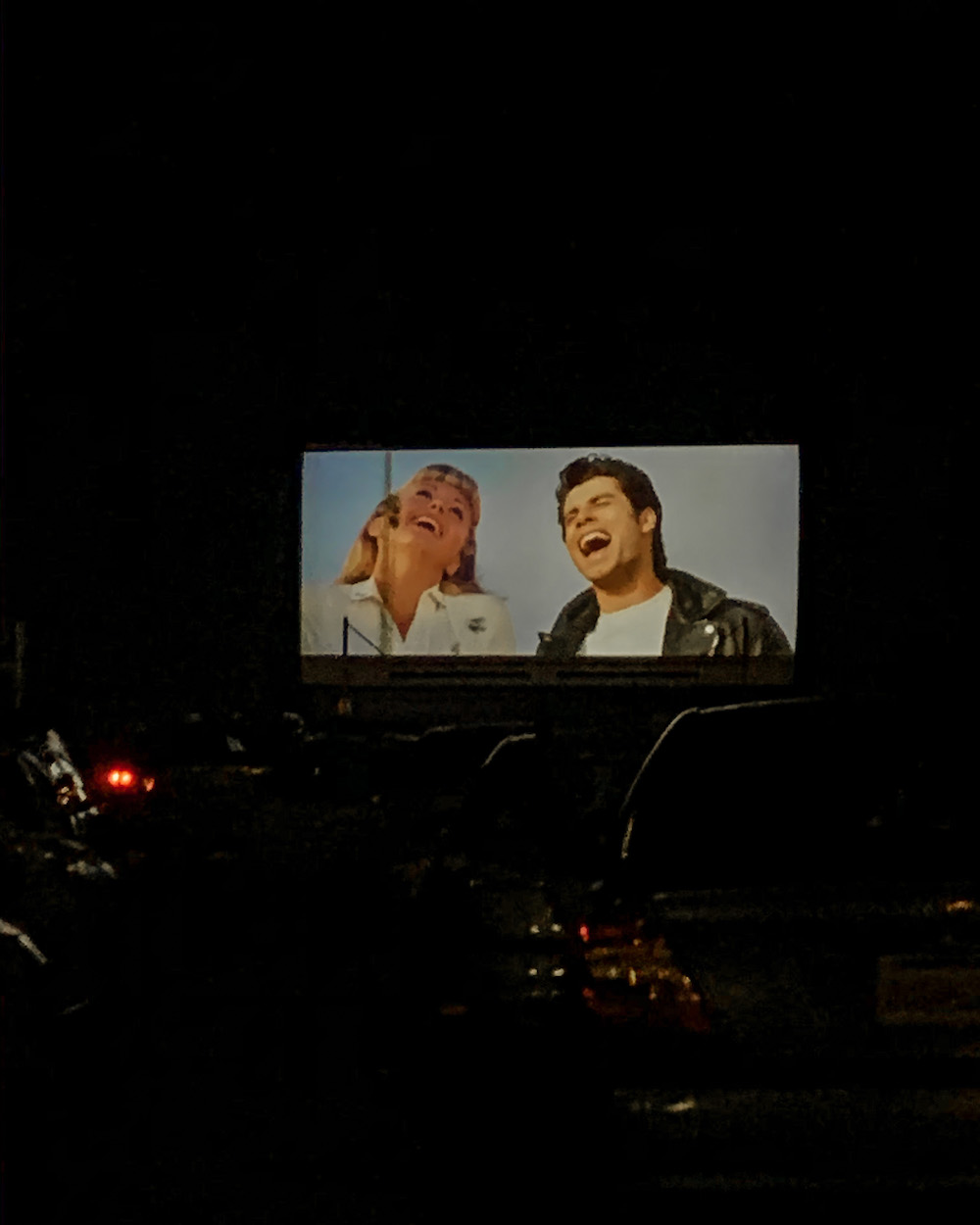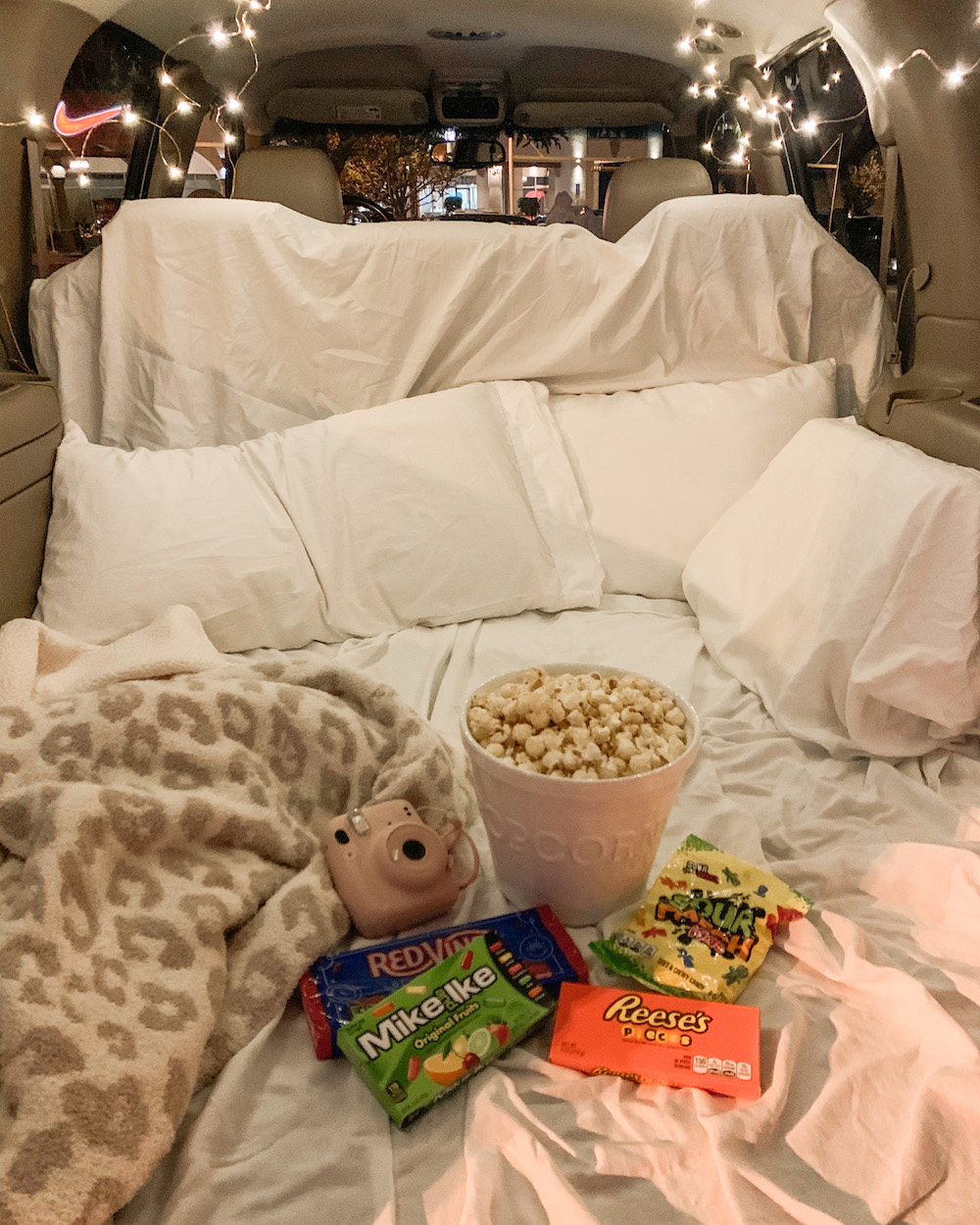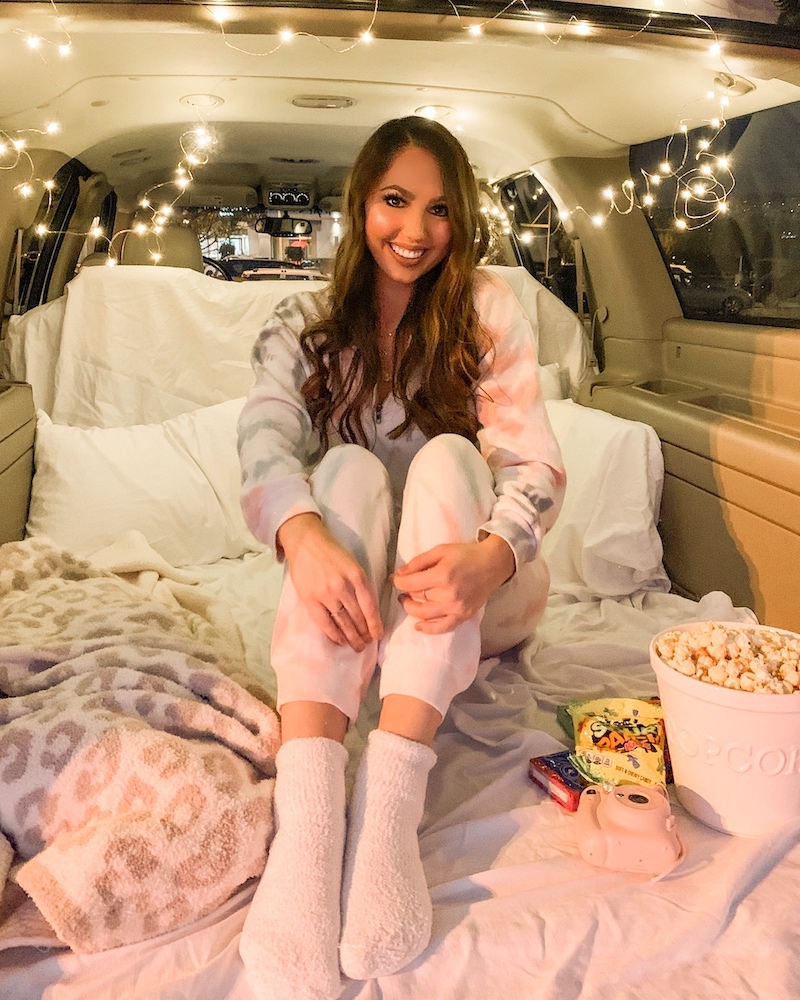 Upcoming Drive-in Movie Dates
The Outlets at San Clemente just announced that its "Drive In & Dine Out" movie series has moved to Thursday – Sunday. Don't miss out on catching a movie now through November 15th. Gates open at 6:00 pm and the movies start at 7:30 pm! To see the movie, it's $35 per car and you can enjoy special movie discounts at Auntie Anne's, Rocky Mountain Chocolate Factory, Ruby's, Slapfish, Panera, and U-Swirl Frozen Yogurt before and during the movie. Also, in the parking lot, be sure to look for the Rockwell's Bakery food truck to conveniently purchase coffee, sodas, and desserts!
You can find the entire movie schedule here, which includes the movie times. If you want to visit the Outlets at San Clemente for the movies or for the shopping and dining options, the address is below.
Address: 101 W Avenida Vista Hermosa, San Clemente, CA 92672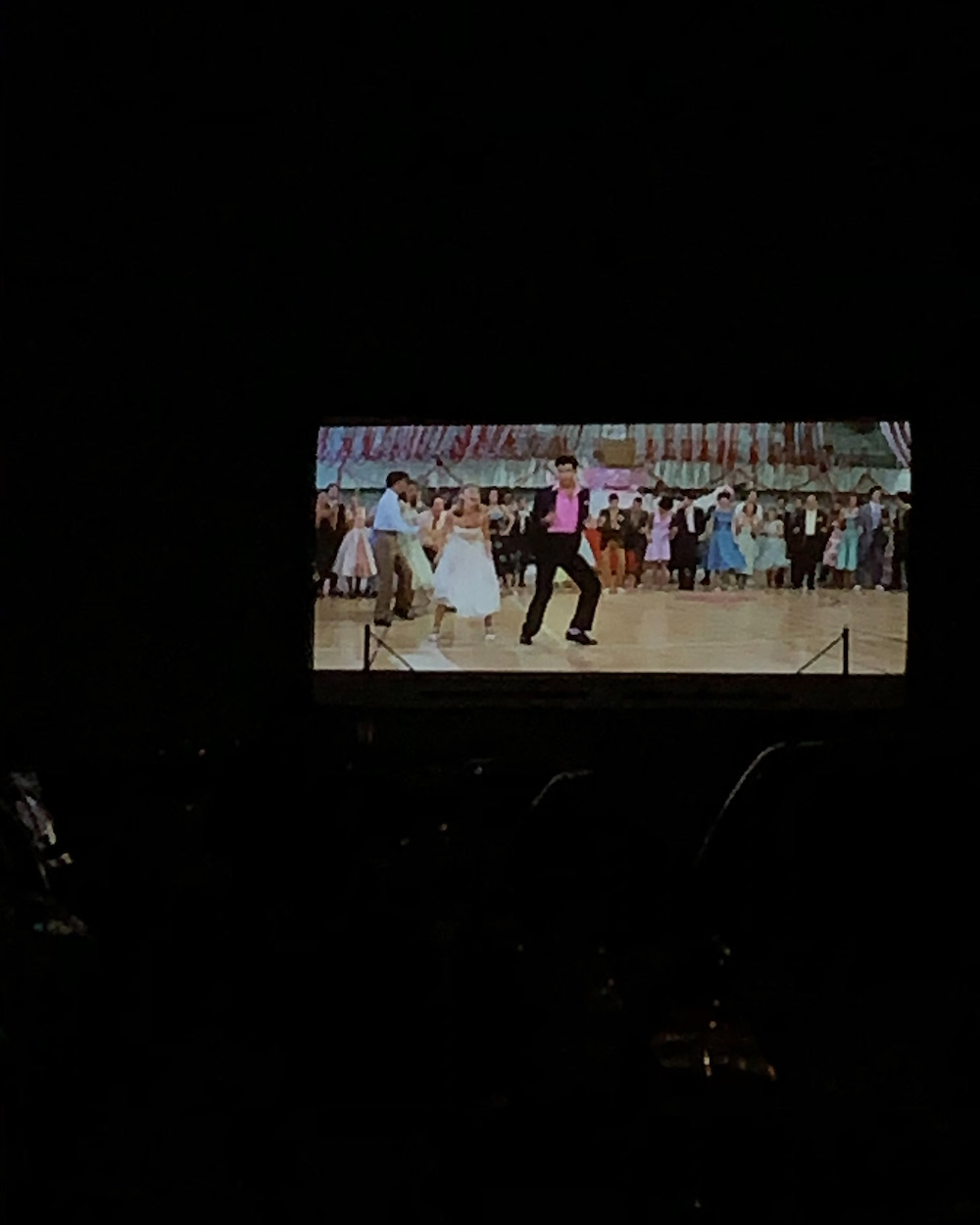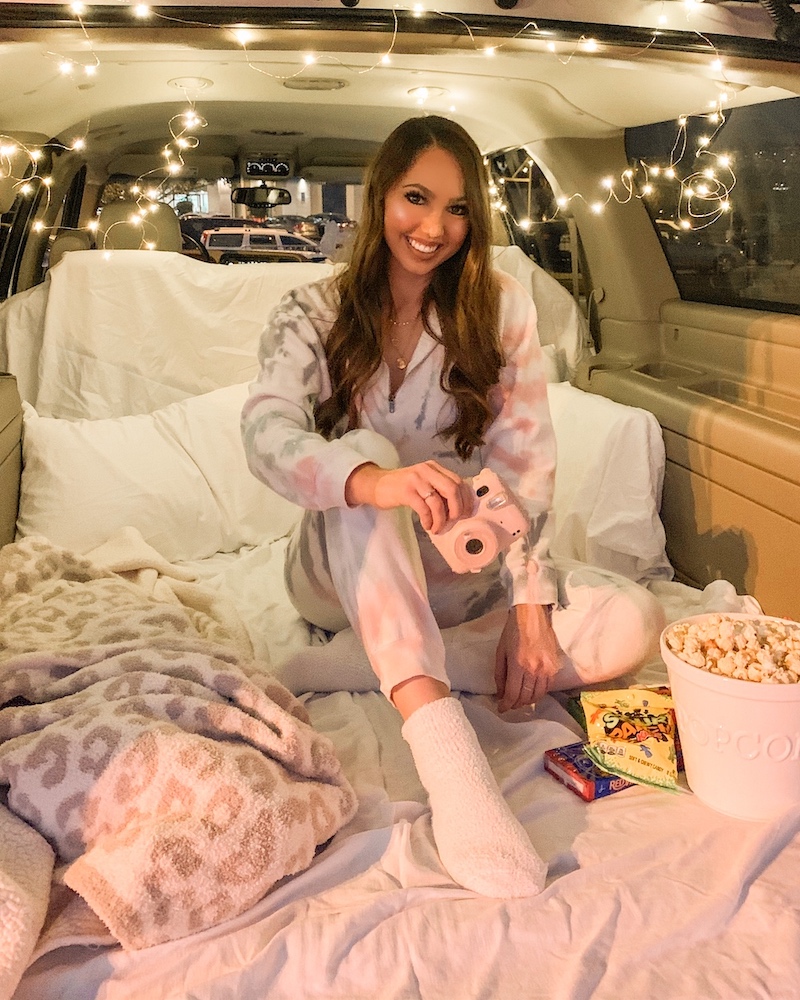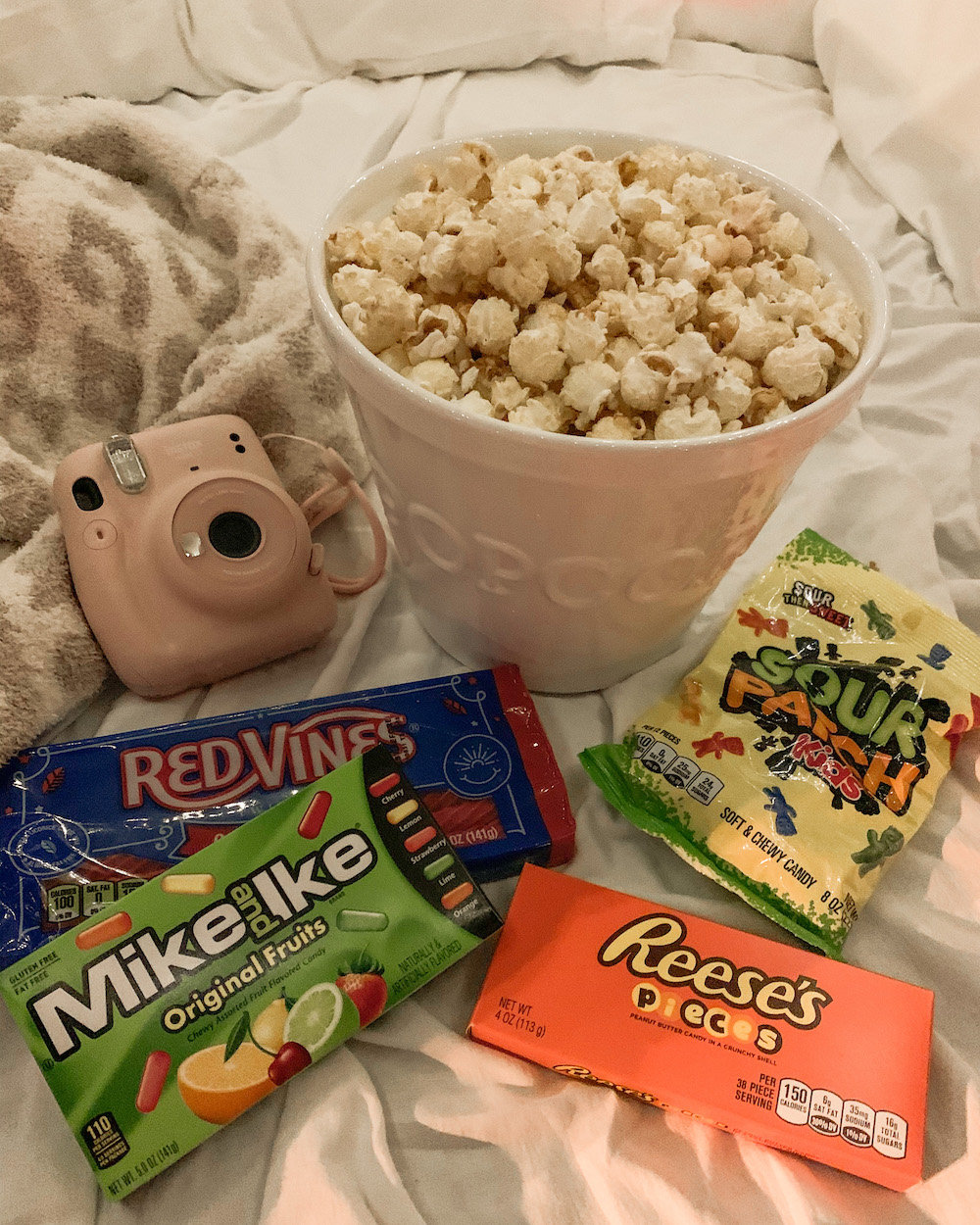 My Drive-In Movie Setup
Of course, I had to go all out with my drive-in movie aesthetic. I brought some cozy blankets, sheets, and pillows. The finishing touch was some LED fairy lights. These are a must for a cute drive-in setup if you ask me!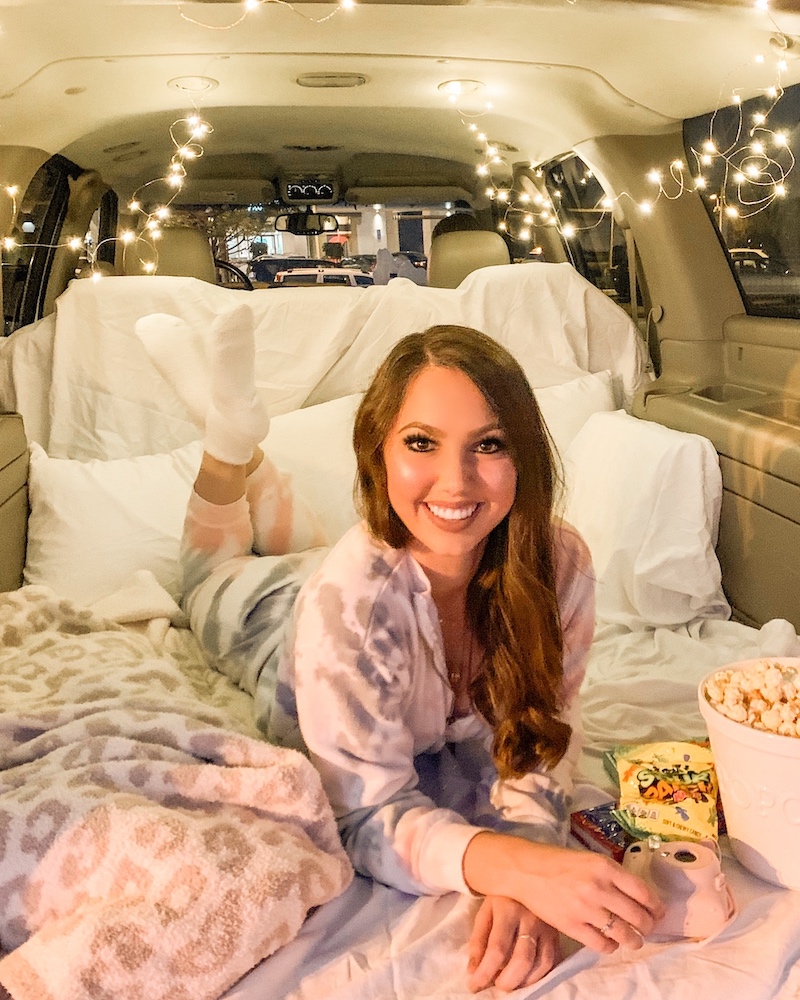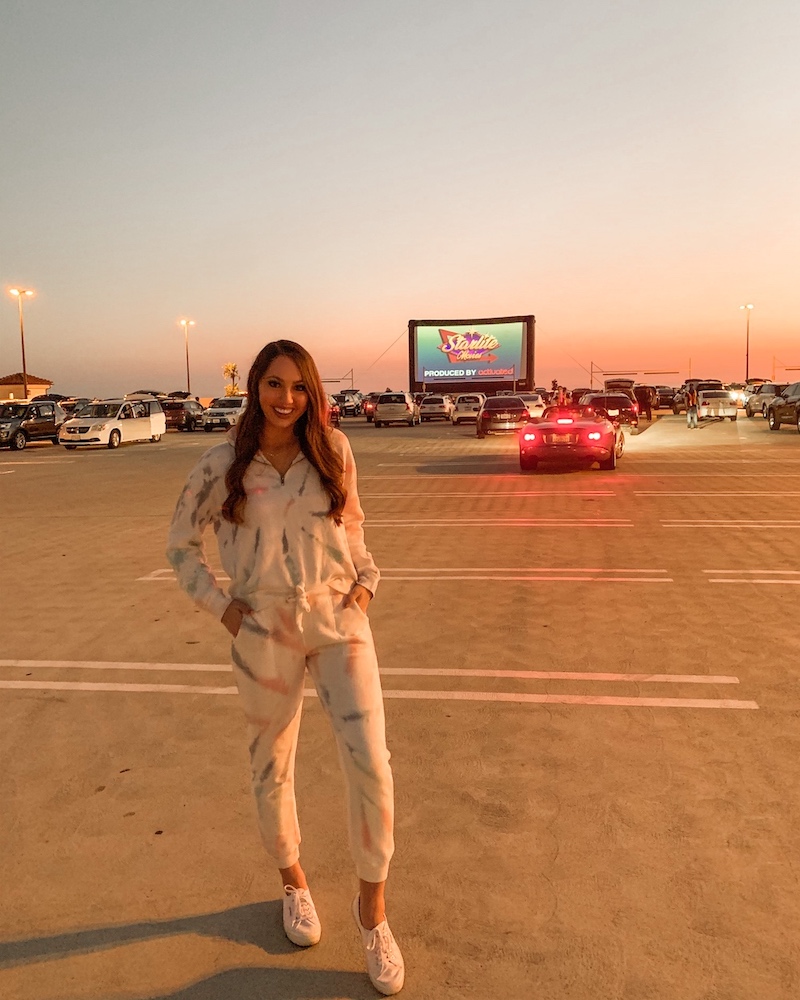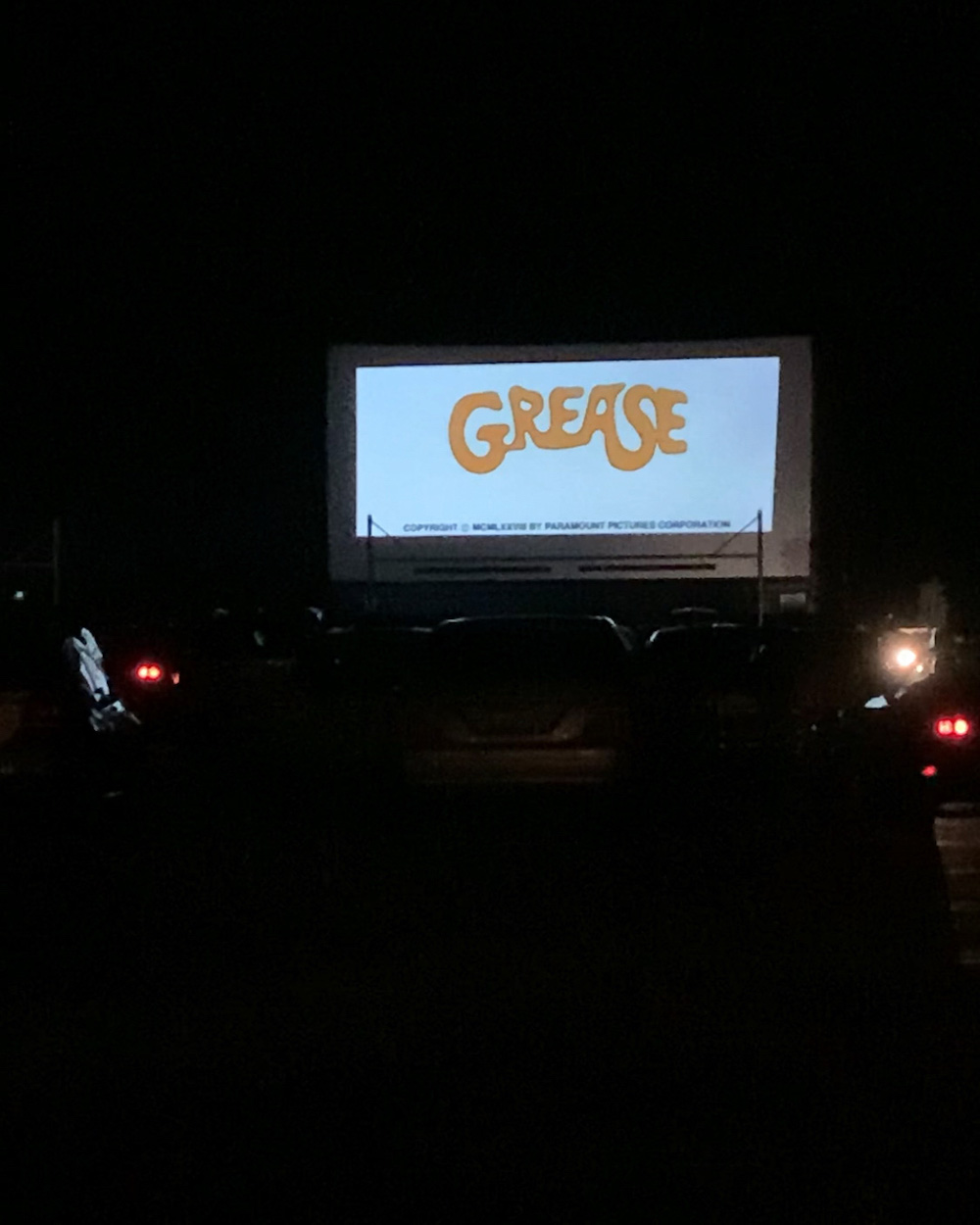 Thanks for reading!
xoxo Kendall