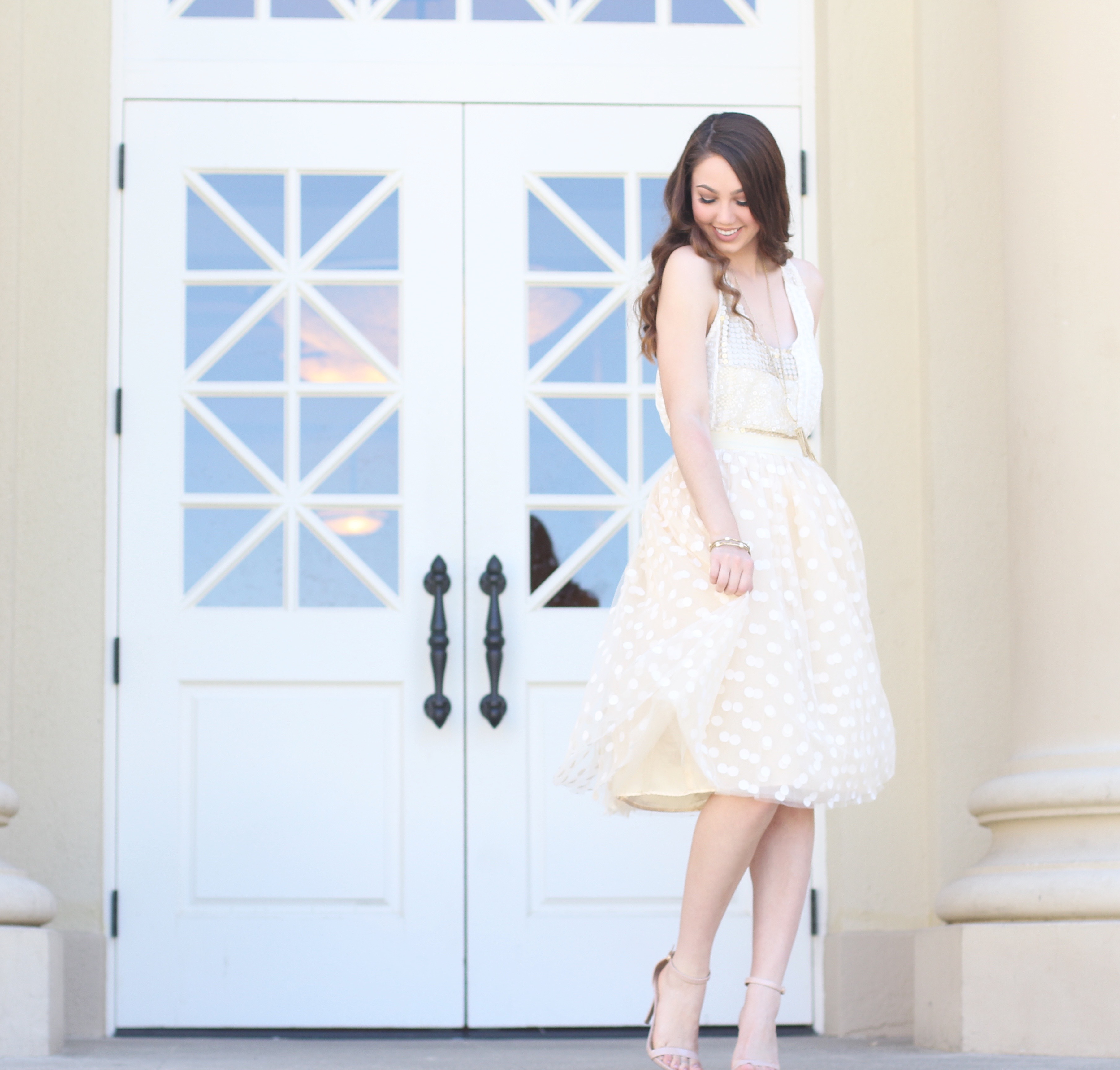 Since I was little, I've always been drawn to all things girly! Makeup…the color pink…dressing up…all those stereotypical things! To this day I still get super excited when I have an excuse to dress up and go somewhere so when I saw the perfect ivory tutu I fell in love! The fact that it had polka dots on it just made it that much better.
This tutu (midi skirt) is from Dainty Jewell's, a company that focuses on providing women and girls the opportunity to find clothing that is both modest and fashionable, something that I believe is harder and harder to find these days. With a large selection of modest clothing that comes in a variety of sizes, it was hard to narrow down my favorites, but besides the tutu skirt I'm wearing, I fell in love with this dress, this skirt, and this dress. They also have a beautiful selection of bridesmaid dresses that I absolutely loved!
For this outfit, I chose to go with ivory, blush, and gold tones, keeping it very feminine and elegant. While I paired the skirt with a sleepless blouse, the look can be made more modest by throwing on a little sweater. I also think it would look beautiful with a top that has a higher neckline. Then it was on to accessories! I kept it simple, just wearing a few bangles, my beloved crisscross ring & a tassel necklace. As cliche as it is, sometimes less is more!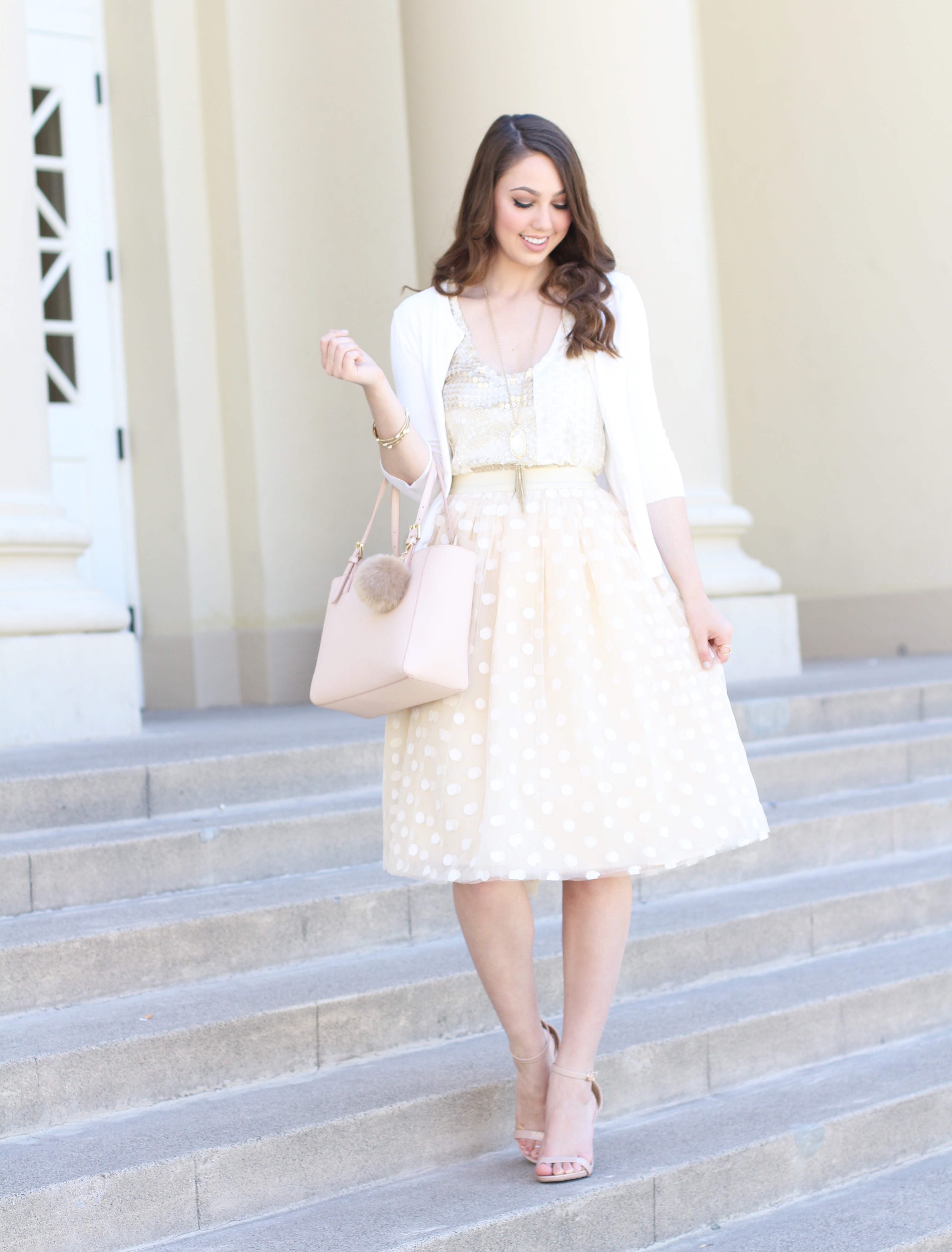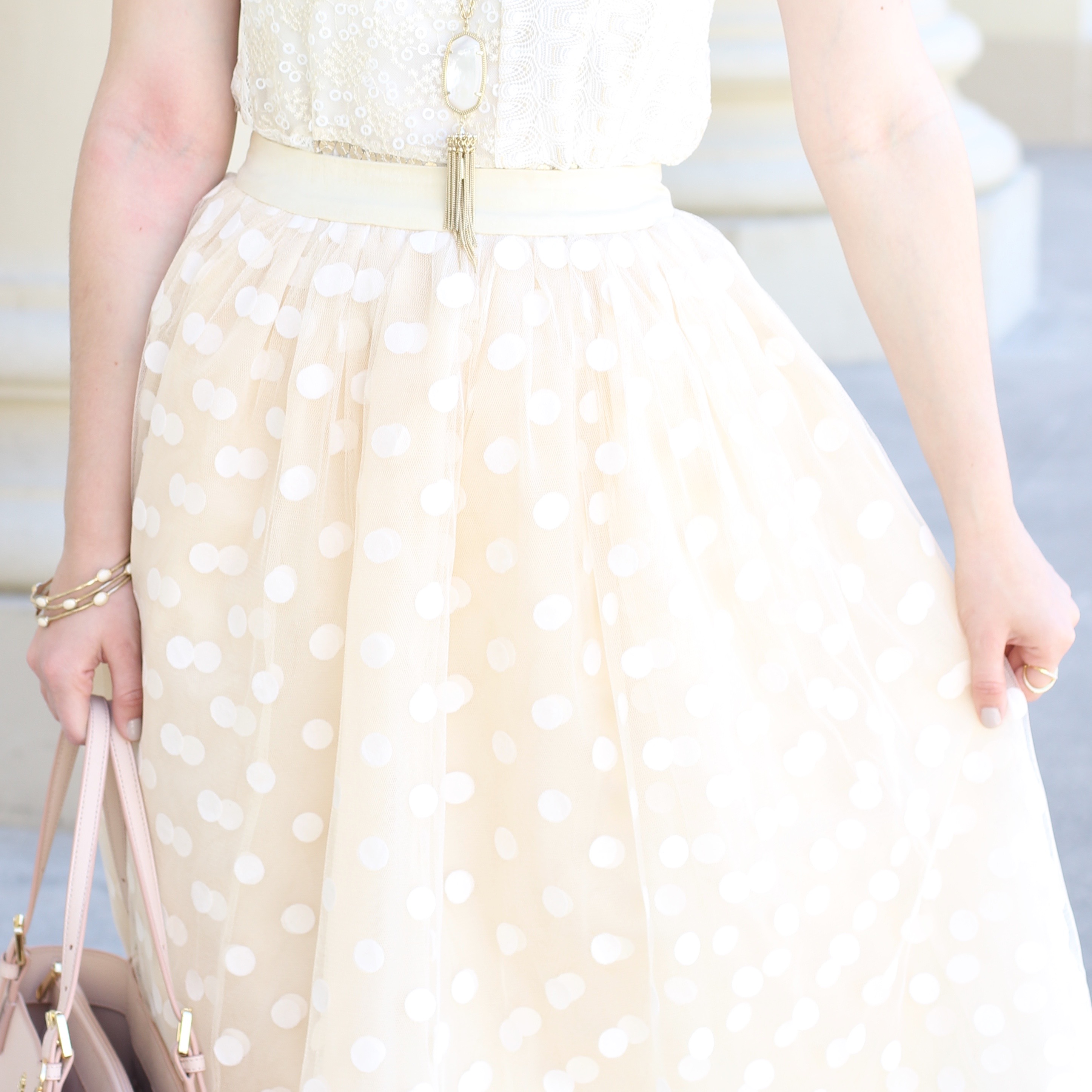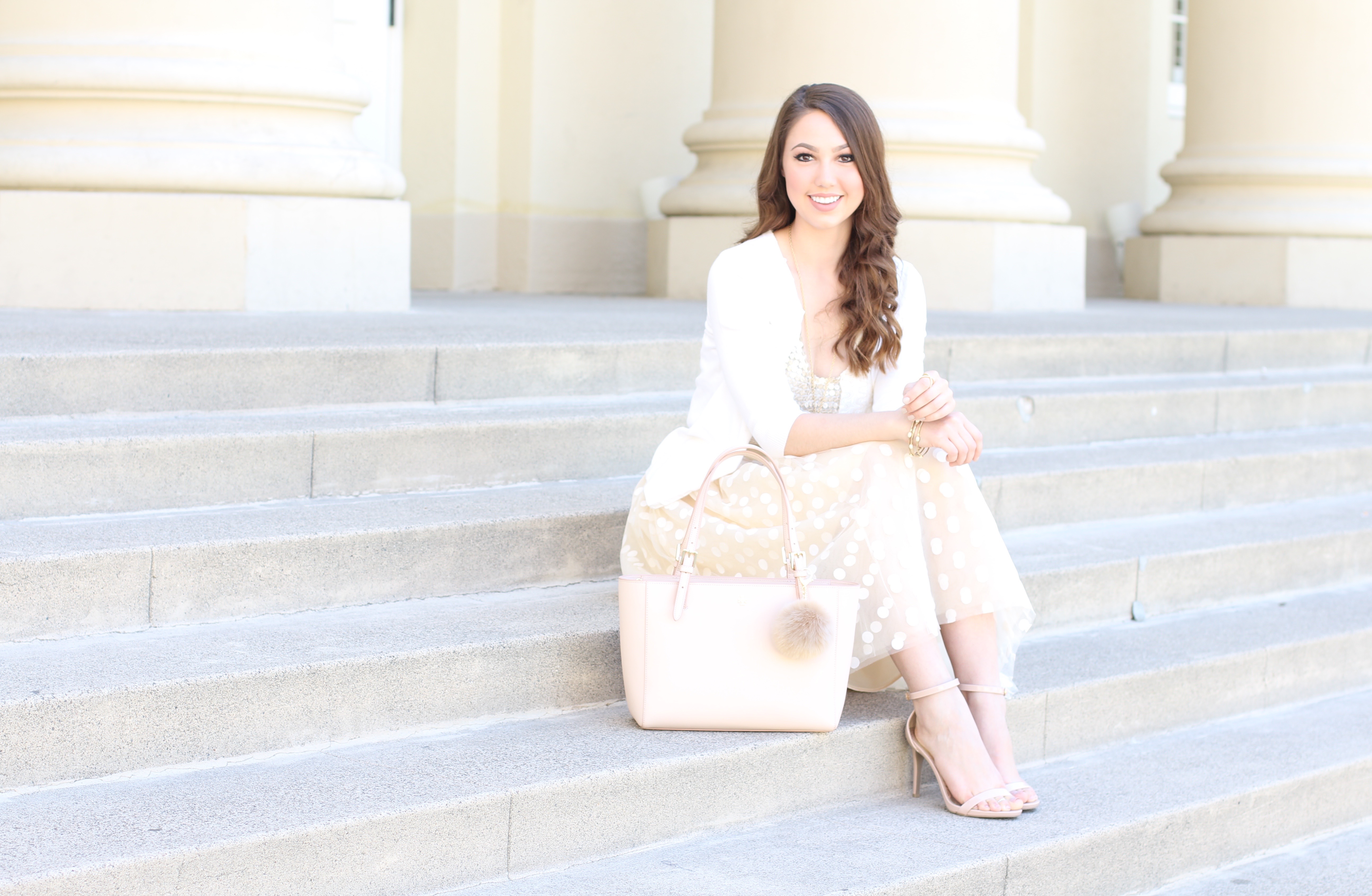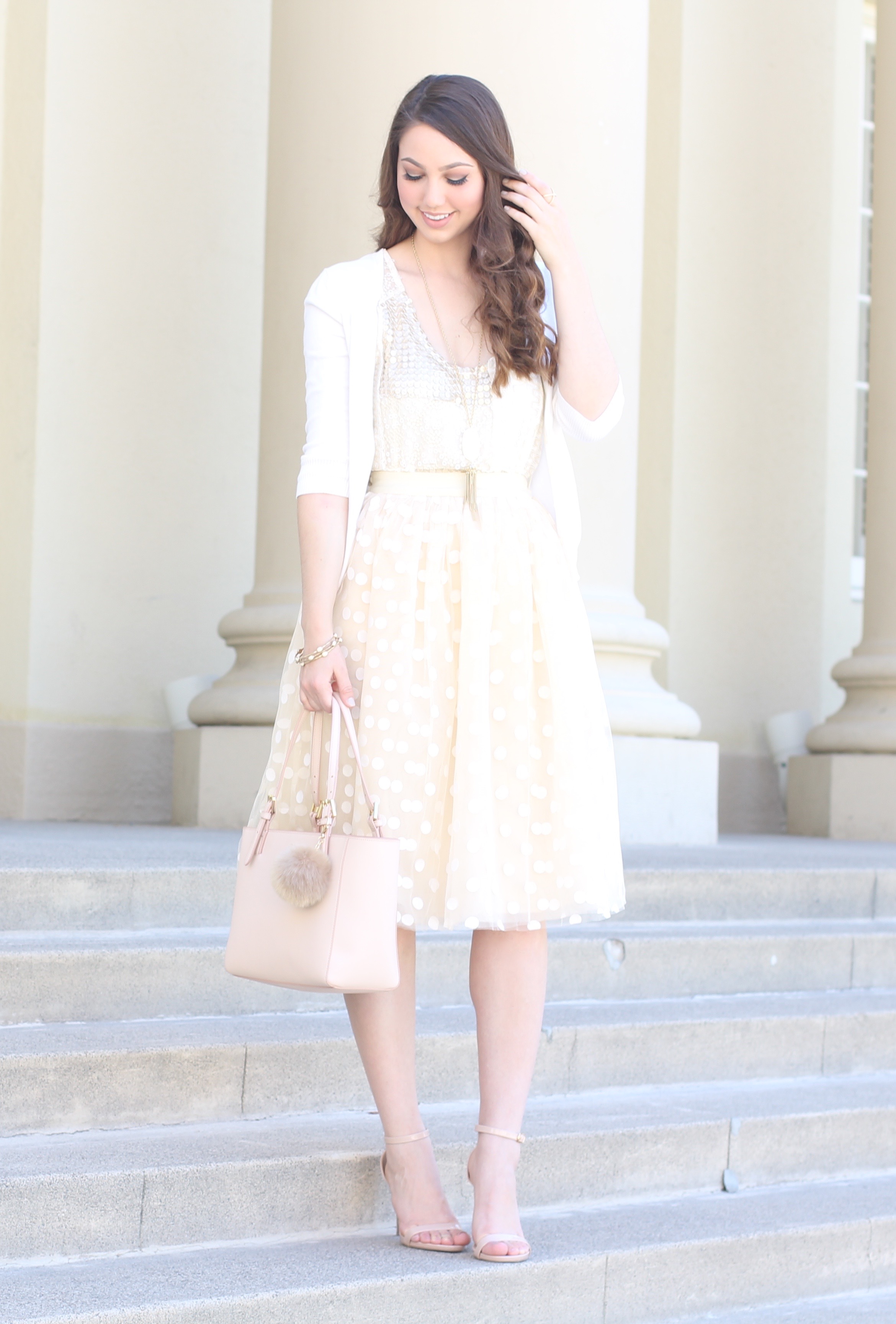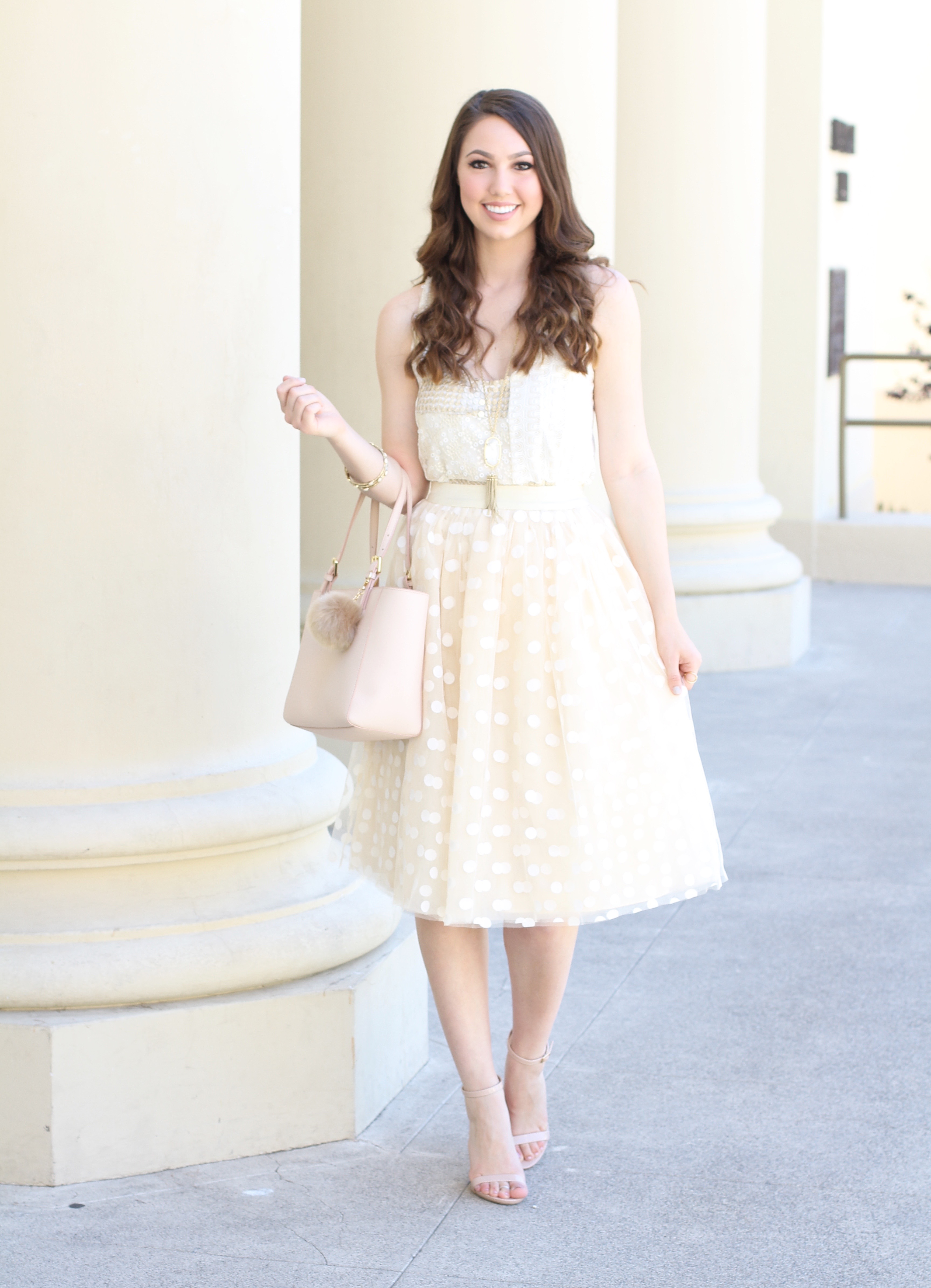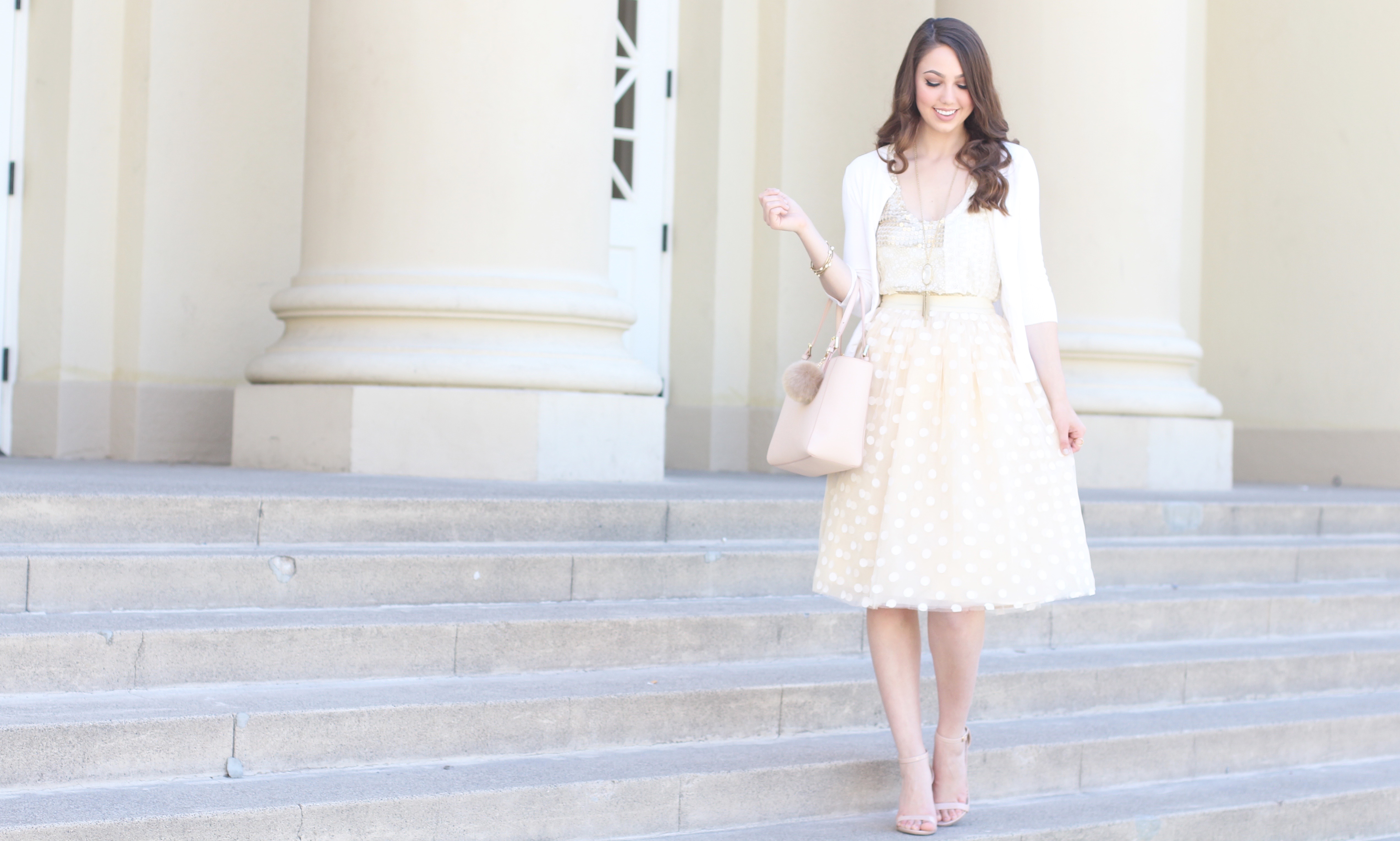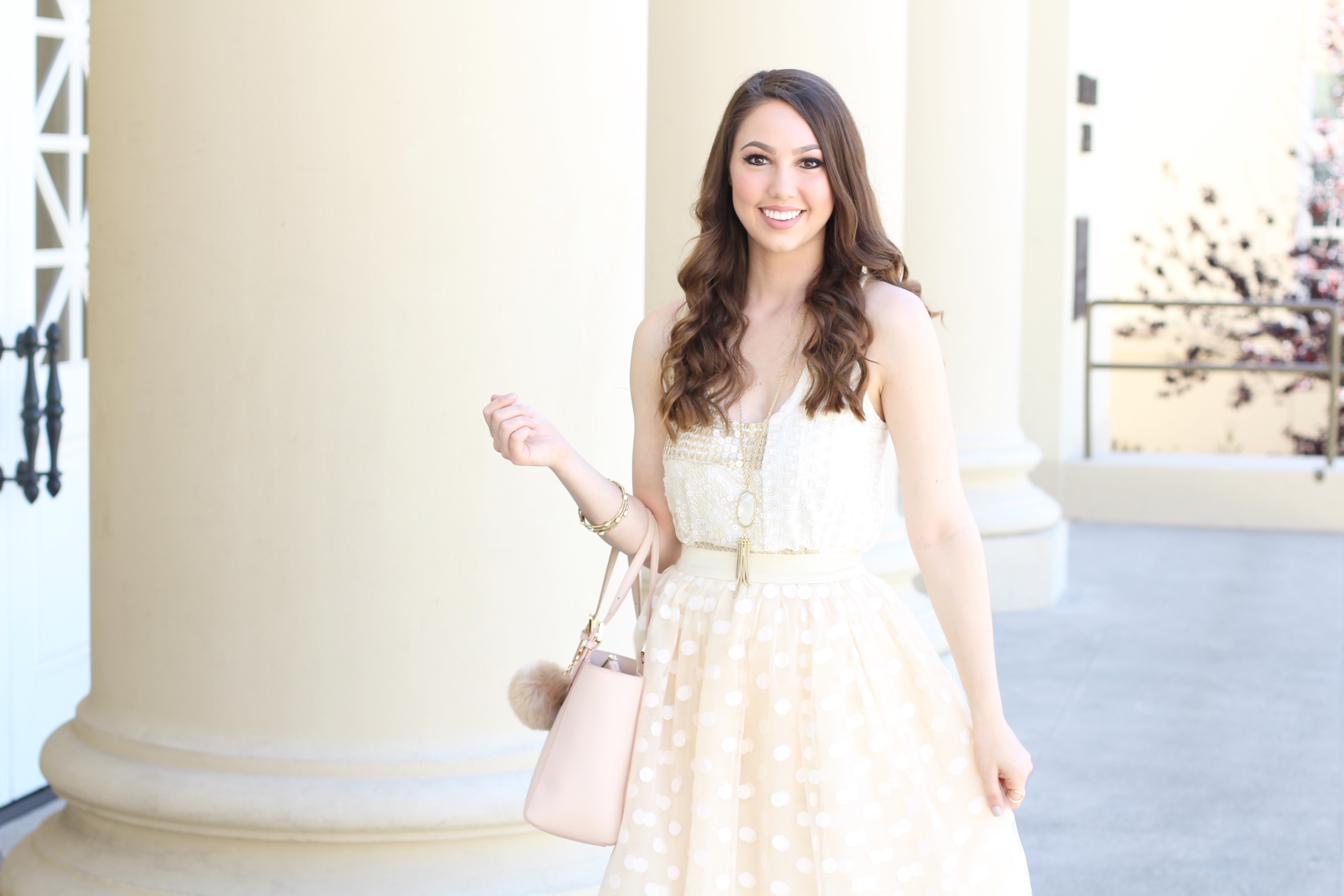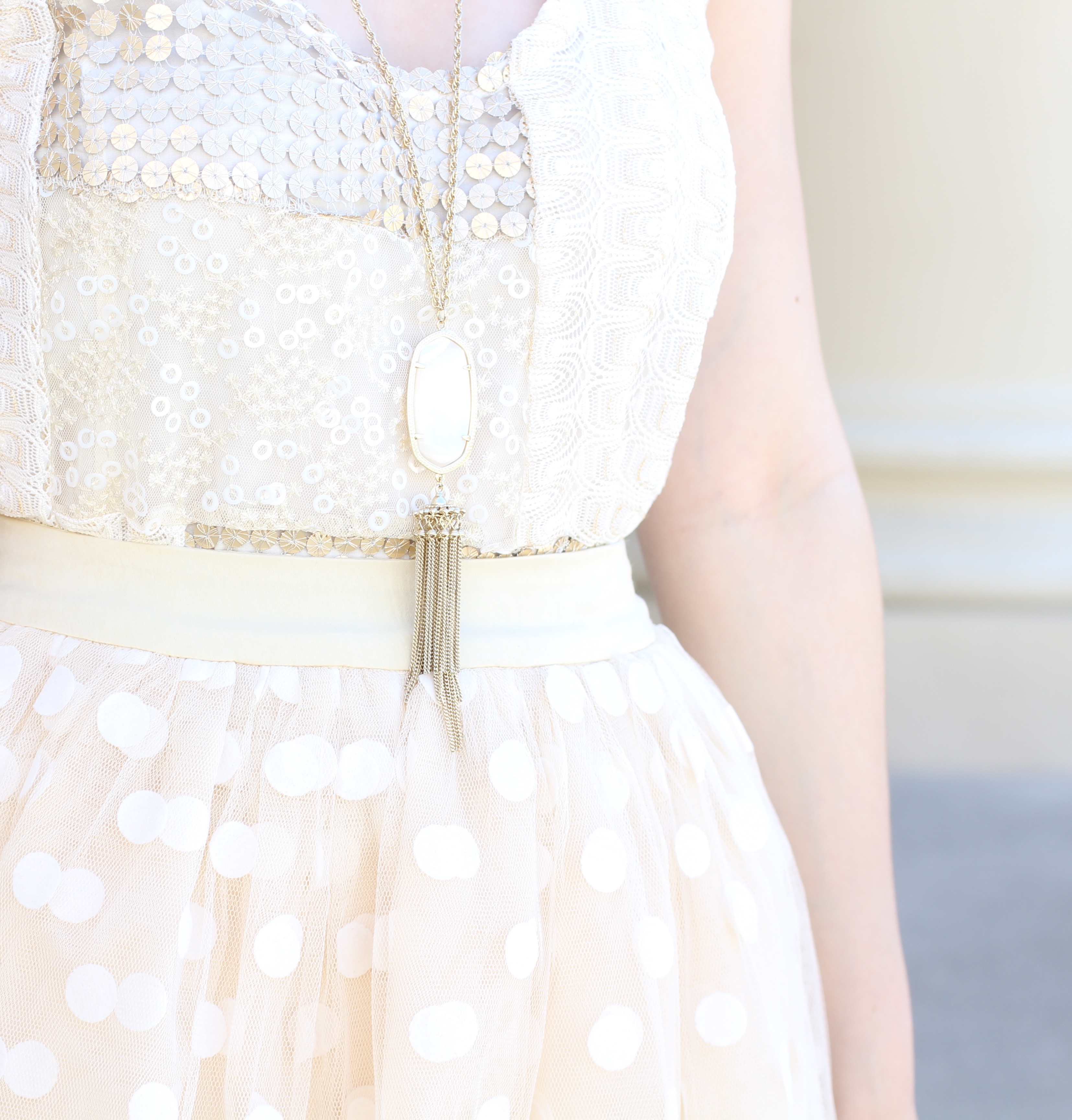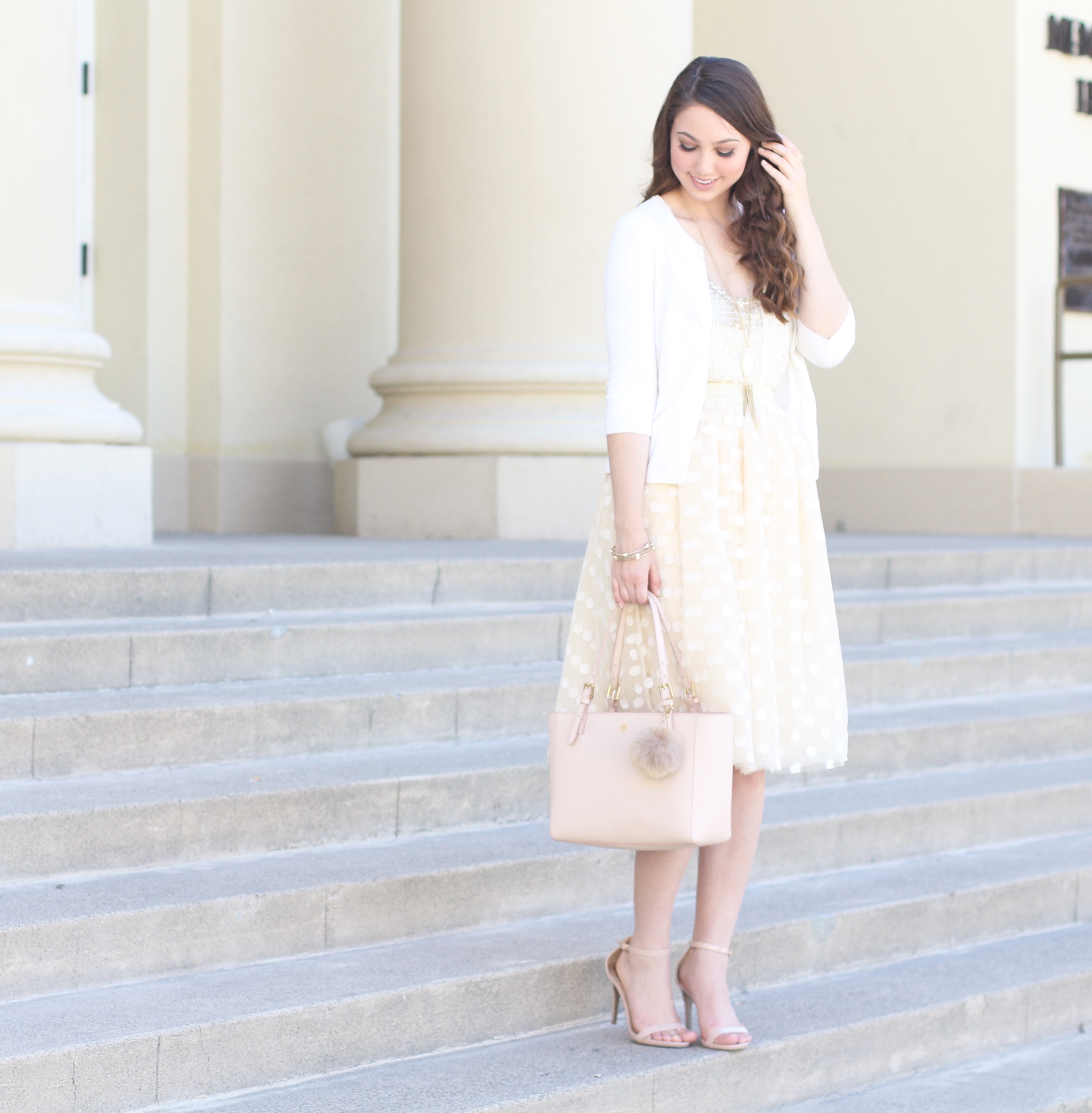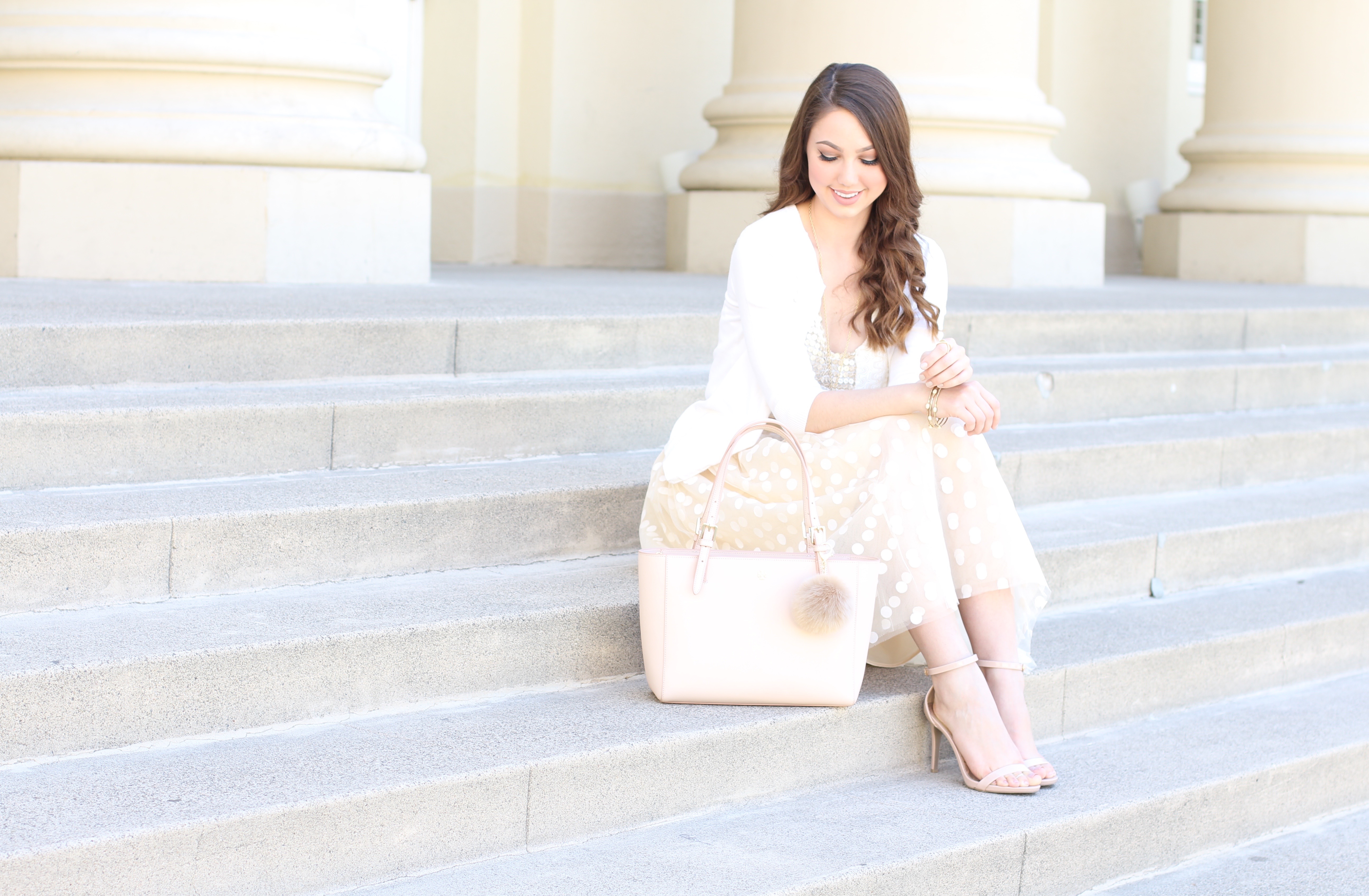 Tutu Midi Skirt c/o | Top, old, similar here | Heels | Lip Color – Lace Detail | Bangle Bracelets | Crisscross Ring | Purse | Bag Charm | Sweater, old, similar here | Necklace – Mother of Pearl
Make sure to head over to Dainty Jewell's to check out more of their skirts and dresses!
Thanks for reading!
xoxo Kendall