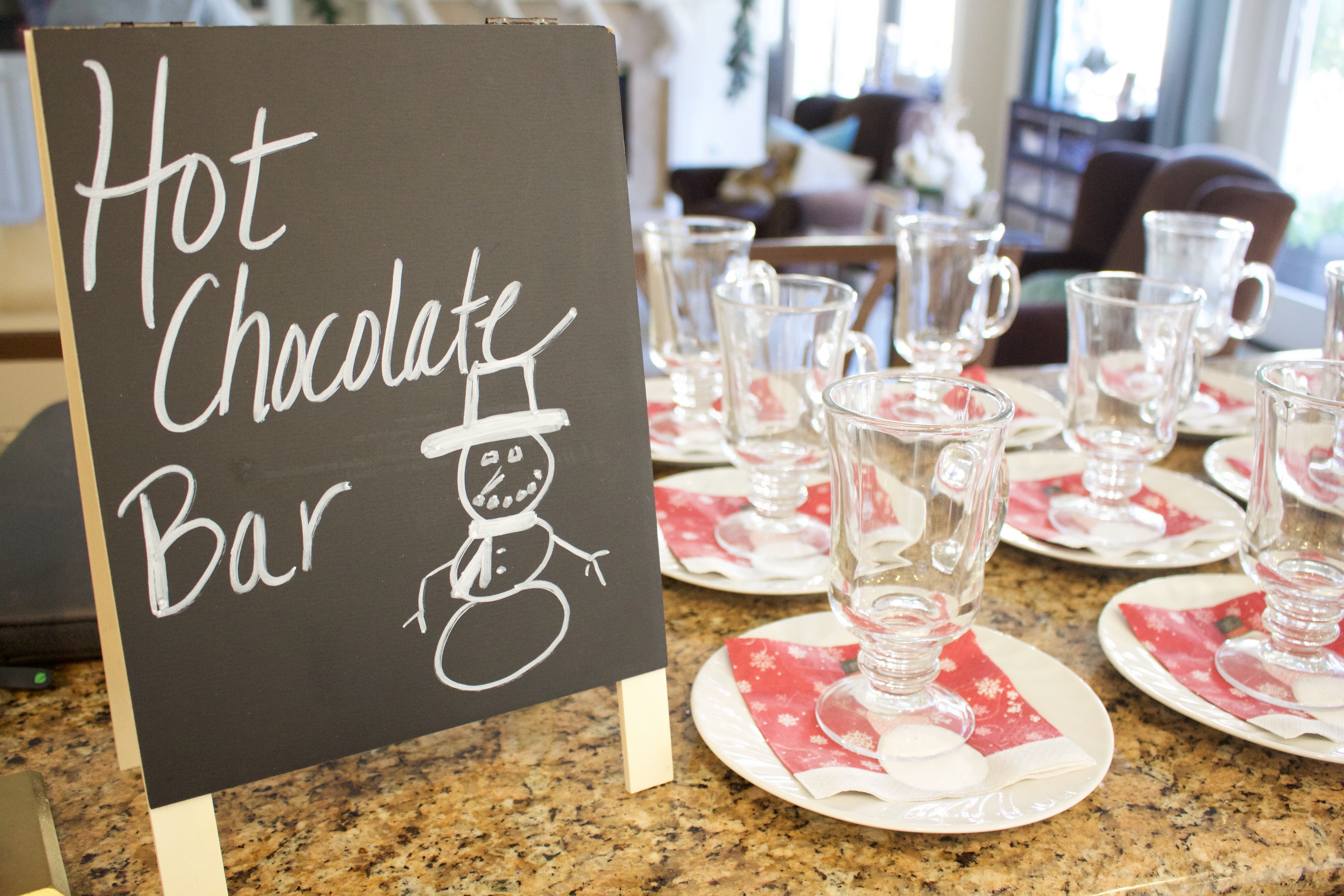 If you follow me on Instagram (@mystyledlife_) then you may have seen a glimpse of a cute little hot chocolate bar on Sunday! So many of you loved it that I wanted to share some more photos!
My godmother actually put together this set up, so don't give me credit for this cuteness, but I hope that it inspires you to throw together something similar this weekend! I think you could create this set up pretty quickly…in fact, you probably already have most of the items in your home!
Hot chocolate bars can go from mild to wild, but I think that with all the other stresses leading up to the big day, you should keep it simple. If you're short on time, find some cute mugs  you already own – they don't all have to match – and sit them on little saucers with decorative napkins. Then create a cute little sign. If you don't have a chalk board, you could also print out a sign from Pinterest  and put it in a frame!
Then, for the hot chocolate bar itself, it's so easy to just place the little packets in a bowl for people to use. My godmother did just that and placed a kettle of hot water next to the bar. If you have a Keurig, you could also just put the little K-Cups out.
The toppings for the hot chocolate is where you could really go crazy. I would say that crushed peppermint, marshmallows, and chocolate chips are the necessities (peppermint sticks or candy canes are also yummy!). If you wanted to add a few more things, you can never go wrong with a can of whipped cream,  cinnamon sticks, and/or Pepperidge Farm Pirouettes (rolled wafers). Place the items in cute holiday bowls and your hot chocolate bar is ready!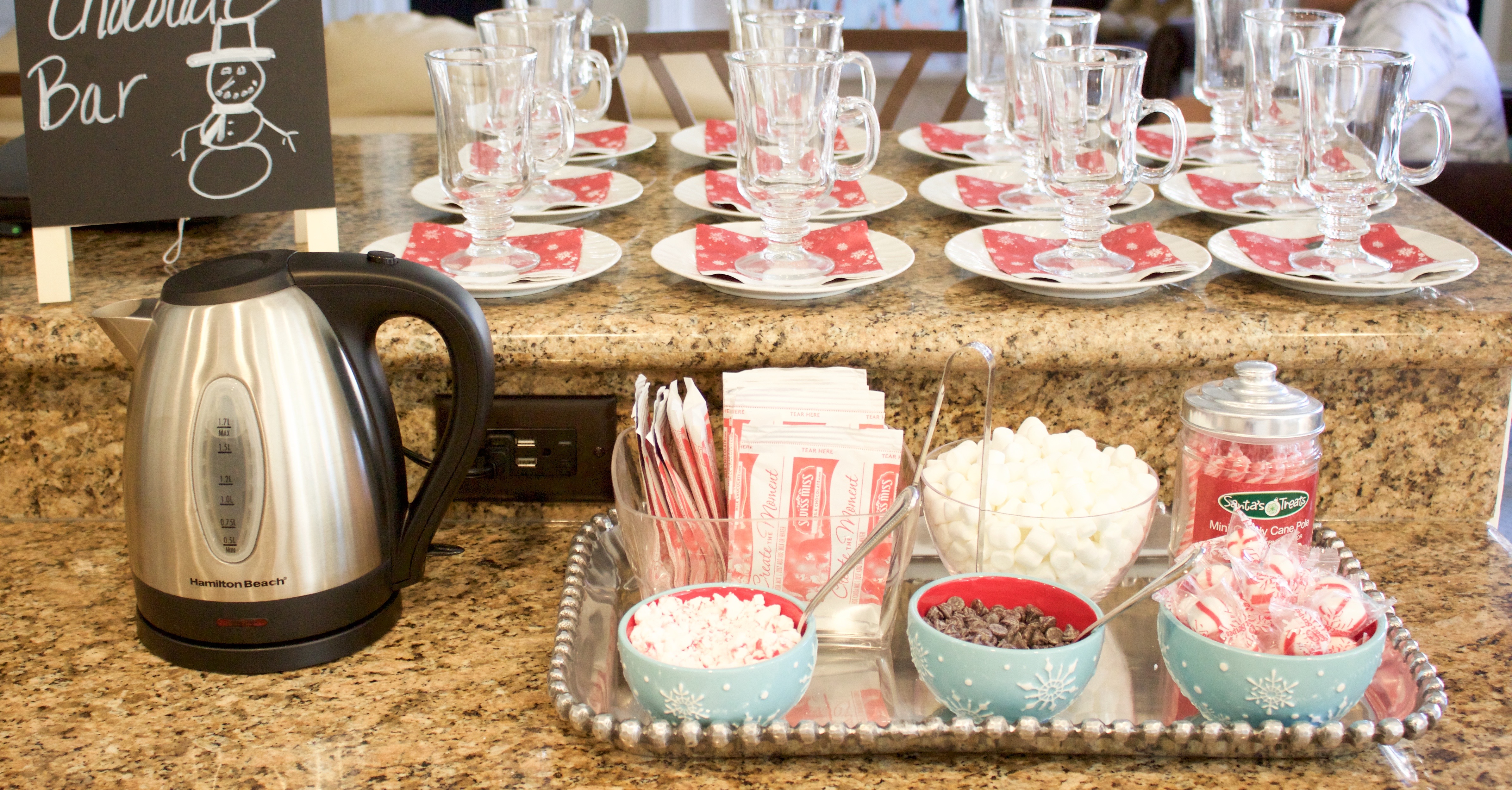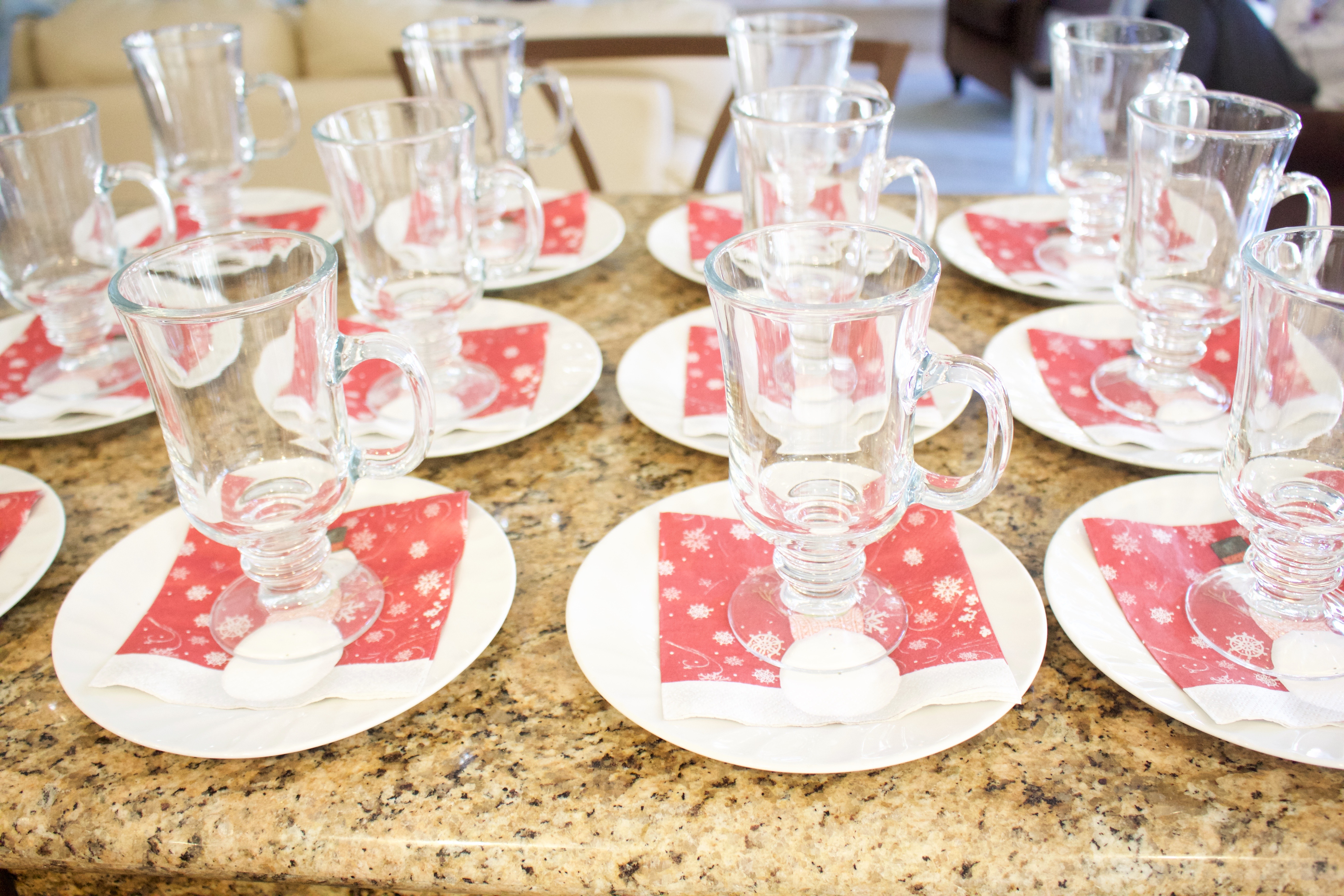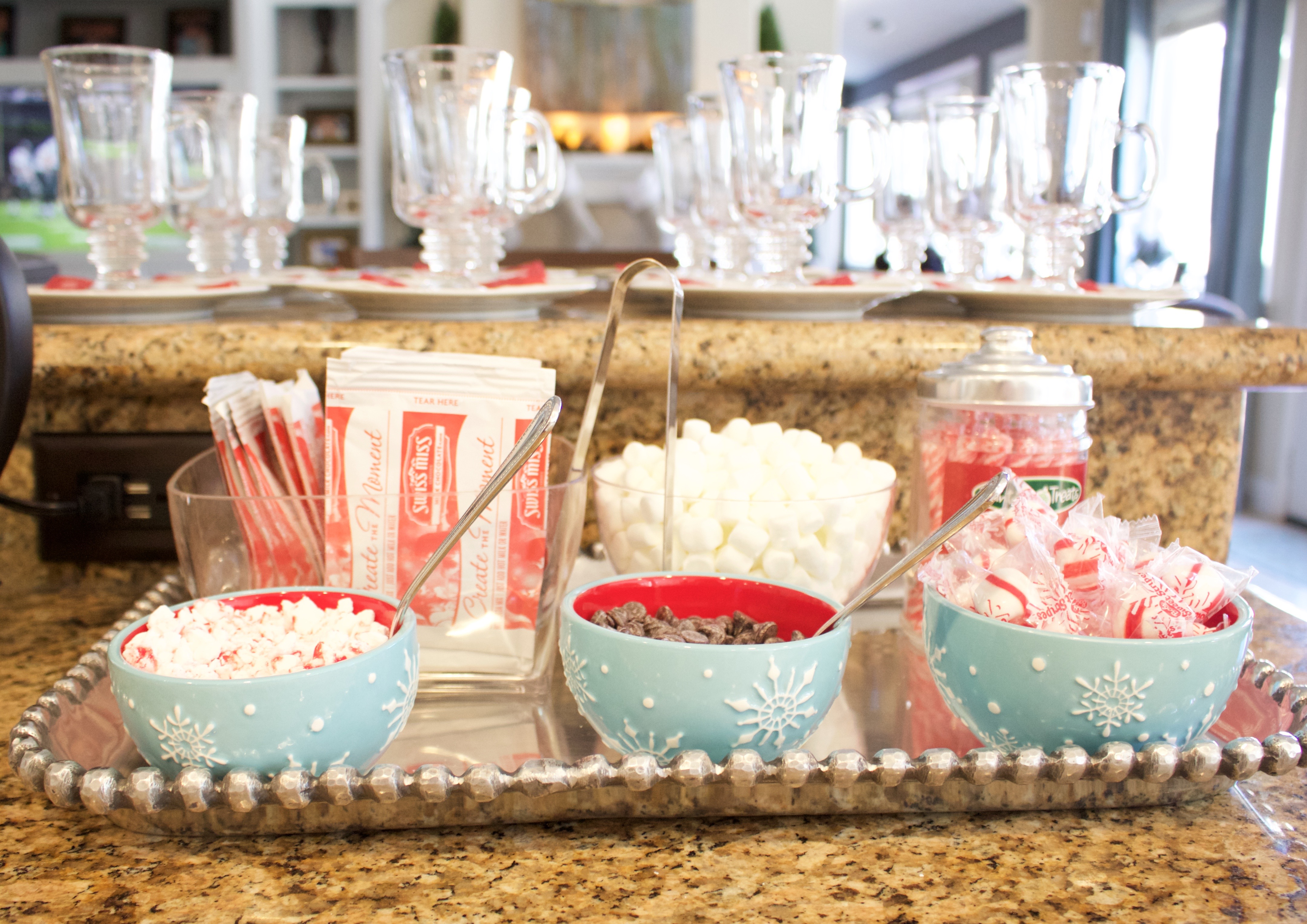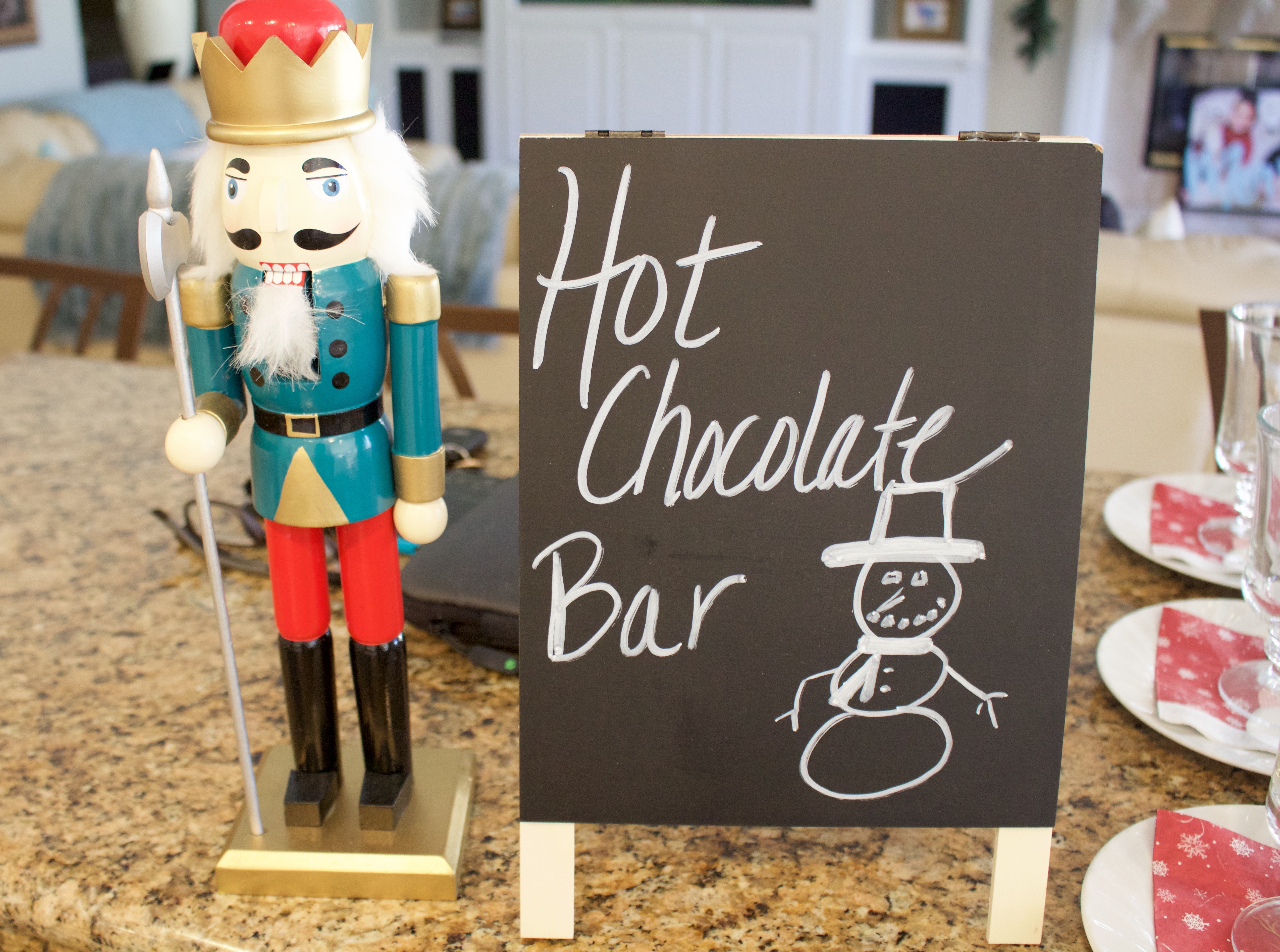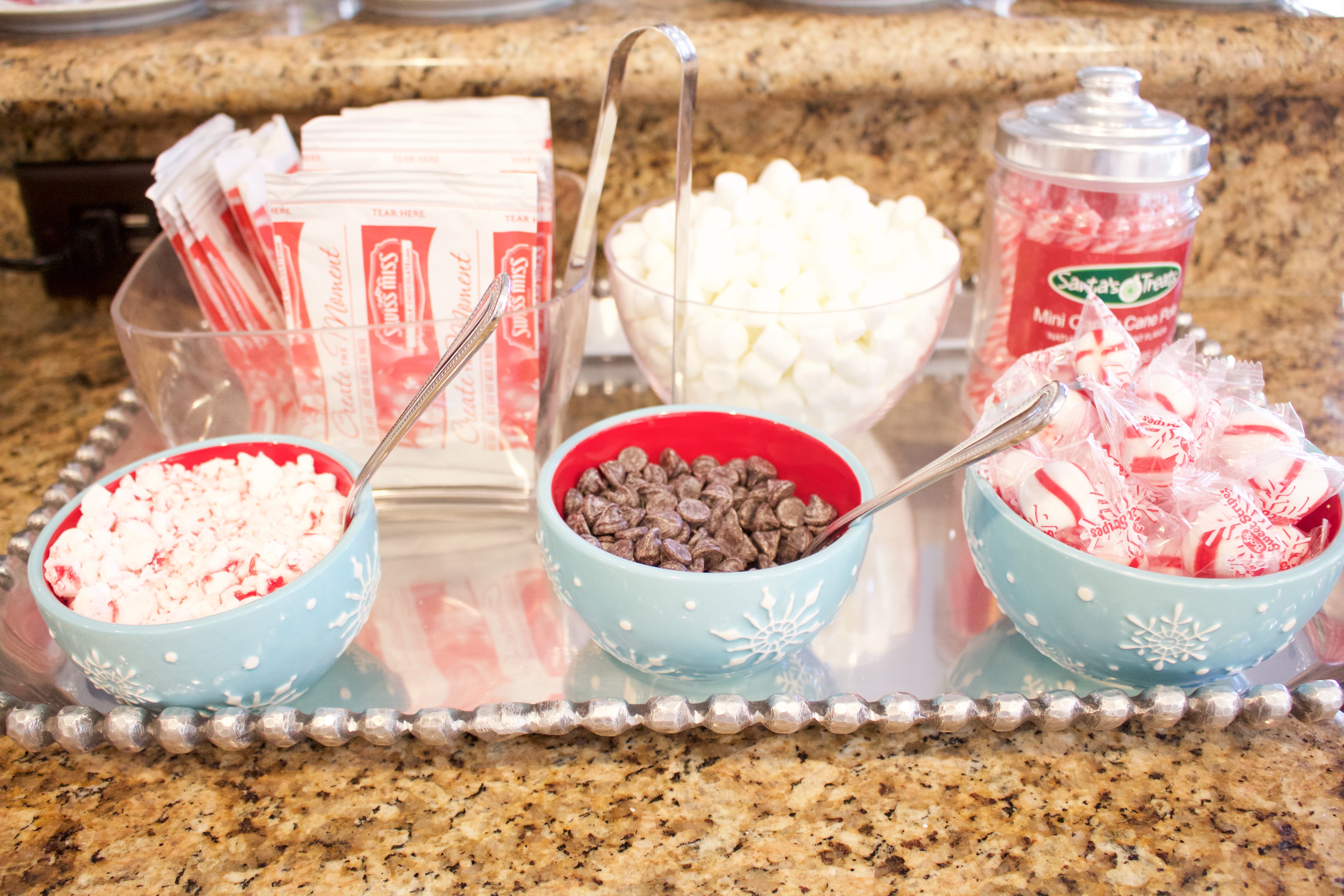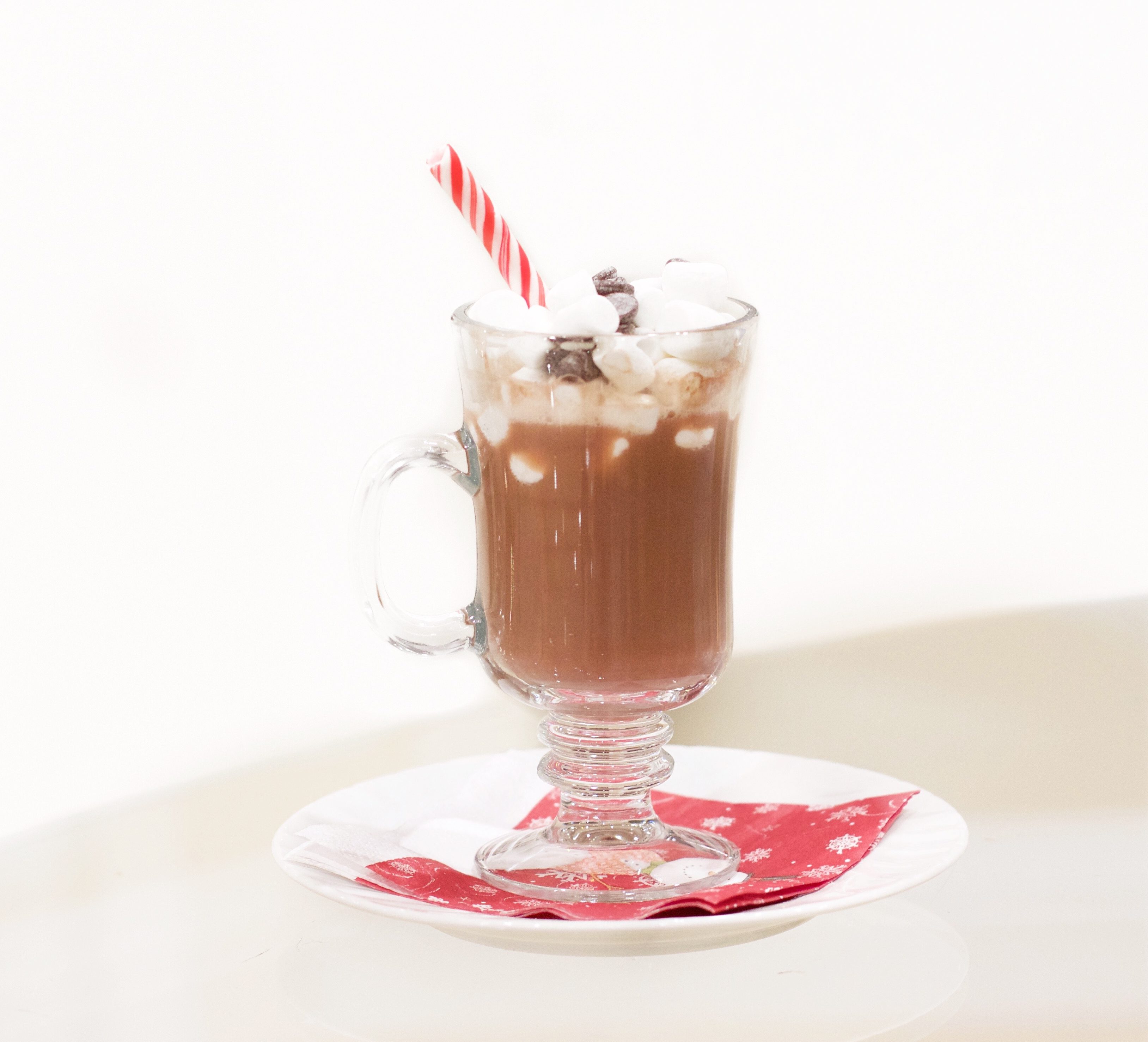 Exact glass mugs here.
Thanks for reading! I hope you have a wonderful weekend! Good luck to those heading out to go shopping today!
xoxo Kendall