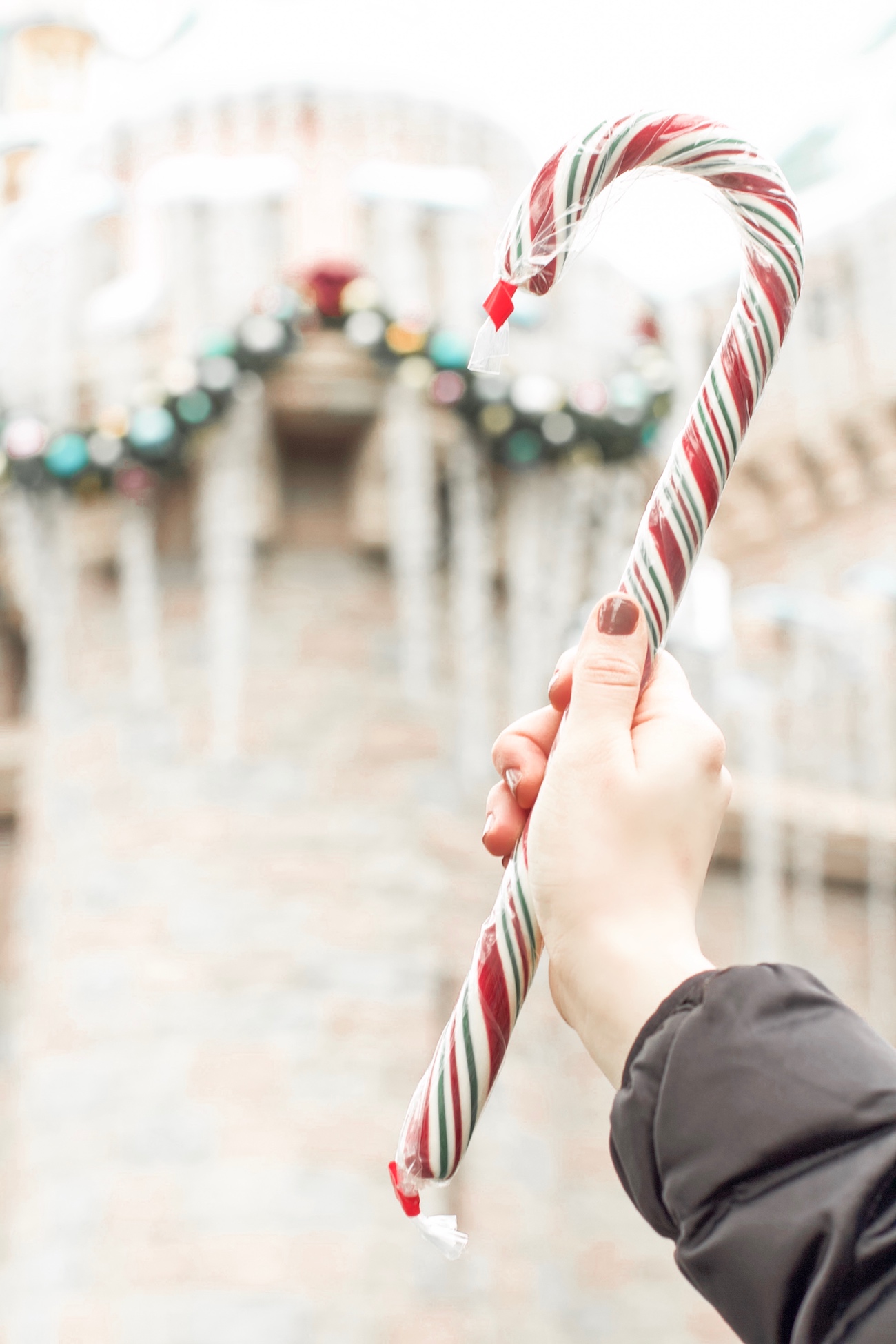 If you read my Disneyland Holiday Guide, then you may be aware of the infamous Disneyland Candy Canes. For the past 51 years, the candy makers at Disneyland have been making hand-pulled candy canes in the park on select mornings during the holiday season. After hearing about this tradition a couple years back, but missing out on the chance to buy one, last year I finally got one!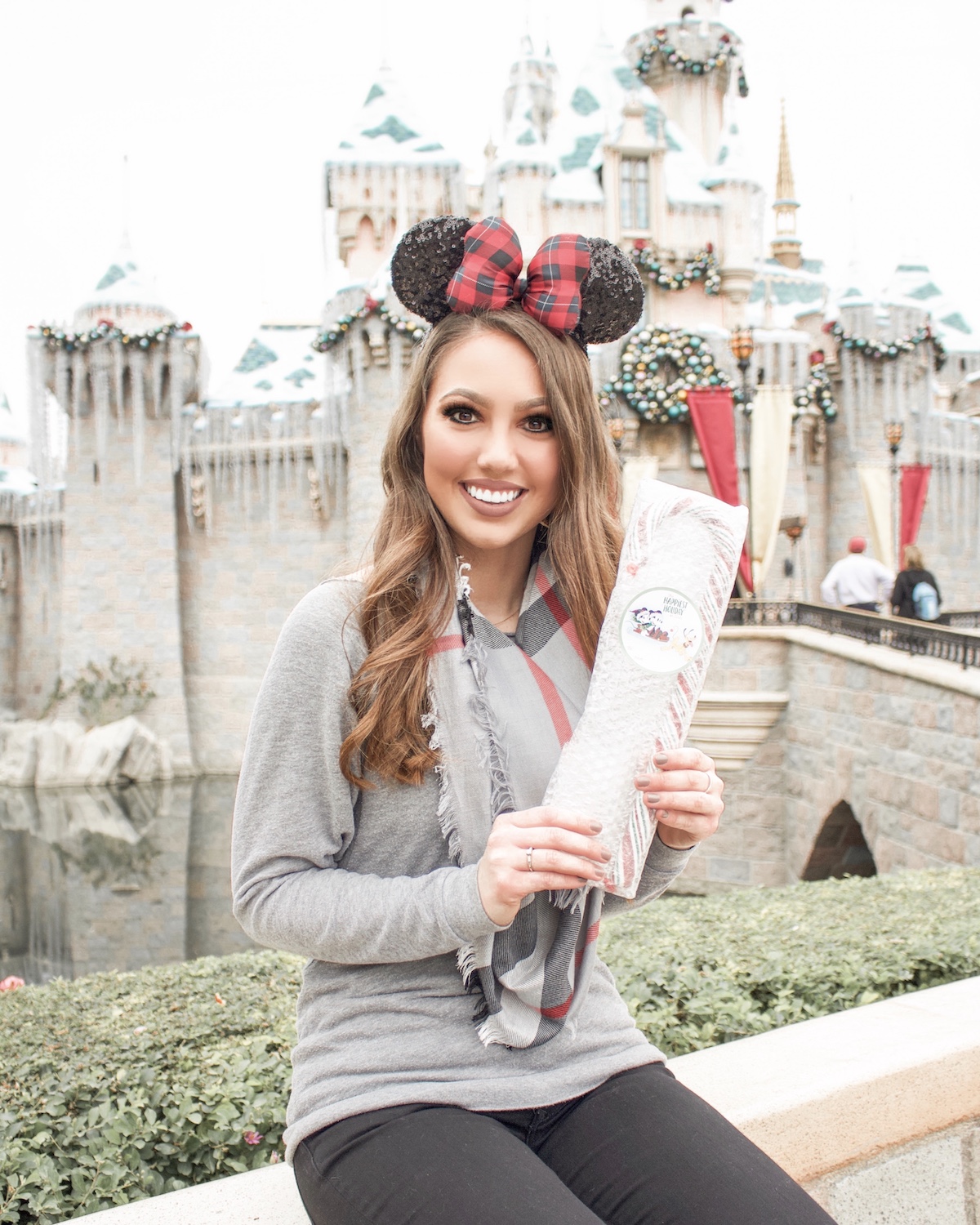 What Makes the Disneyland Candy Canes so Special?
Each year during the holidays on select dates, Disneyland offers its famous hand-pulled candy canes. The Disneyland Candy Makers make the candy canes from scratch and have been doing so each year since 1968. Each candy cane is 18″ long and is sold for $12.99. While this price may seem a little high, I promise you, it will be the best candy cane you have ever had. When I tried one last year I could not believe how yummy it was!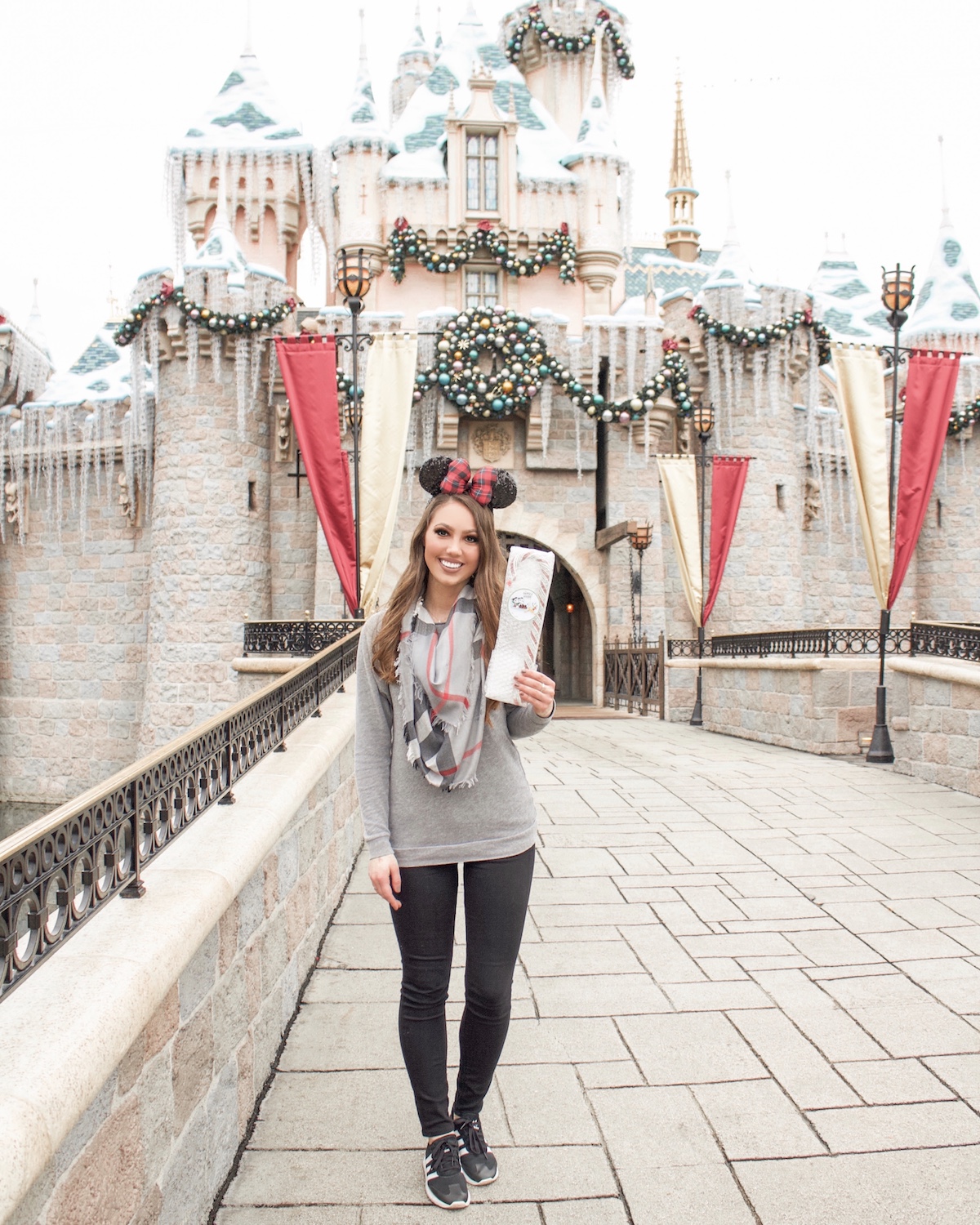 How Do I Get One?
This is the tricky part. Only a limited number of candy canes are offered each day while supplies last. In order to get one, you need a wristband, which are distributed in the morning upon the park's opening. There is a limit of one (1) wristband per guest, which allows the guest to purchase one candy cane at the location they are being sold that day. You must have the wristband with you at the time of purchase.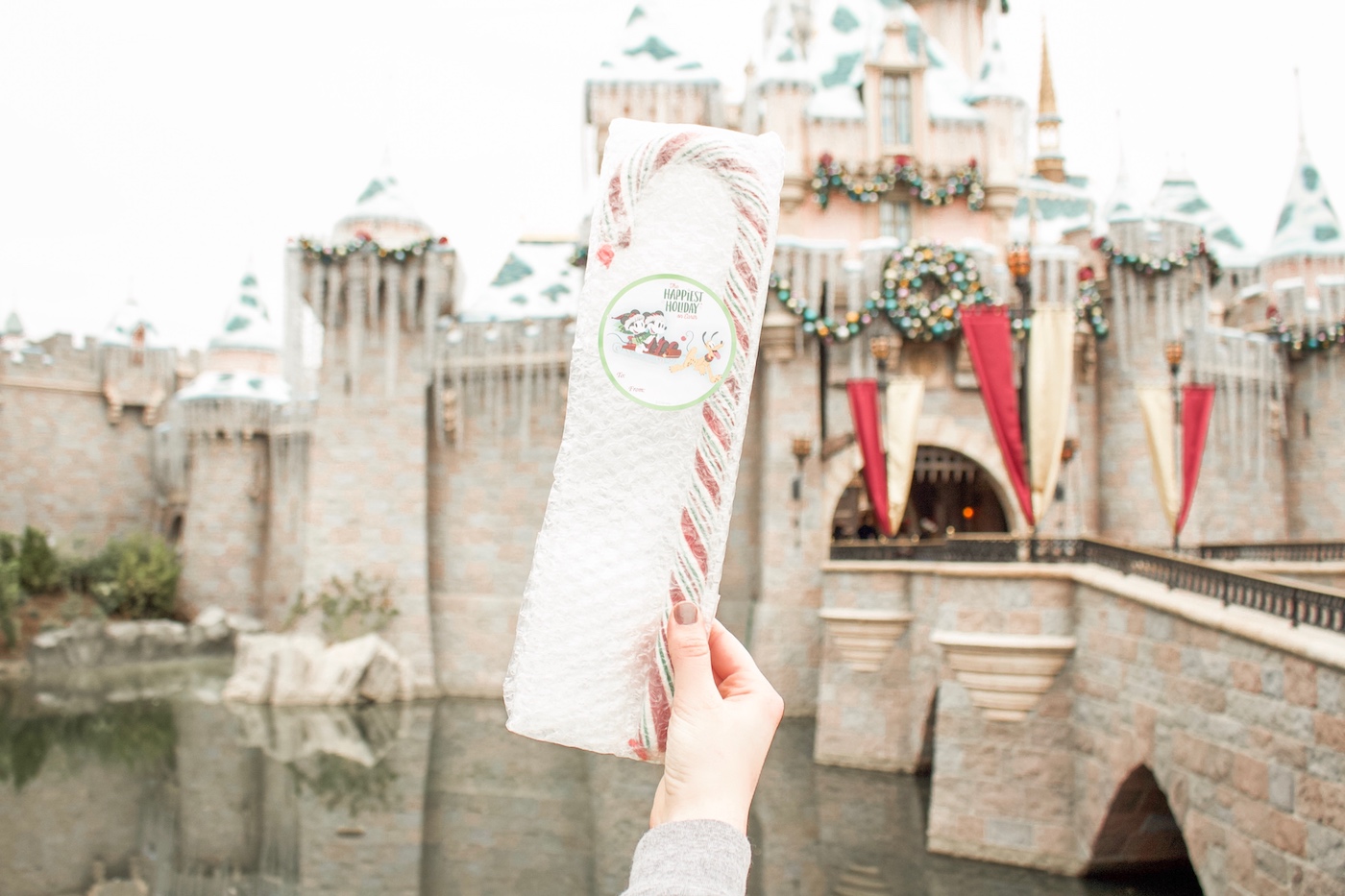 Tips for Getting a Candy Cane
If you want the chance to get a candy cane, you absolutely MUST be at the park gate early! When I went, I got to the park gate at 7am even though the park did not open until 8am. I was first in line so that when Disneyland opened I would be able to get to the Candy Palace on Main Street asap. I've heard that only around 120 candy canes are made each day and they sell out VERY quickly! My guess would be that within 30 minutes they are sold out each morning.
You cannot get a wristband for someone else, so make sure everyone in your group who wants a candy cane is present when Disneyland cast members are handing out the wristbands.
Each wristband will have a return time listed on it and at that time you will head back to the Candy Palace to purchase your candy cane.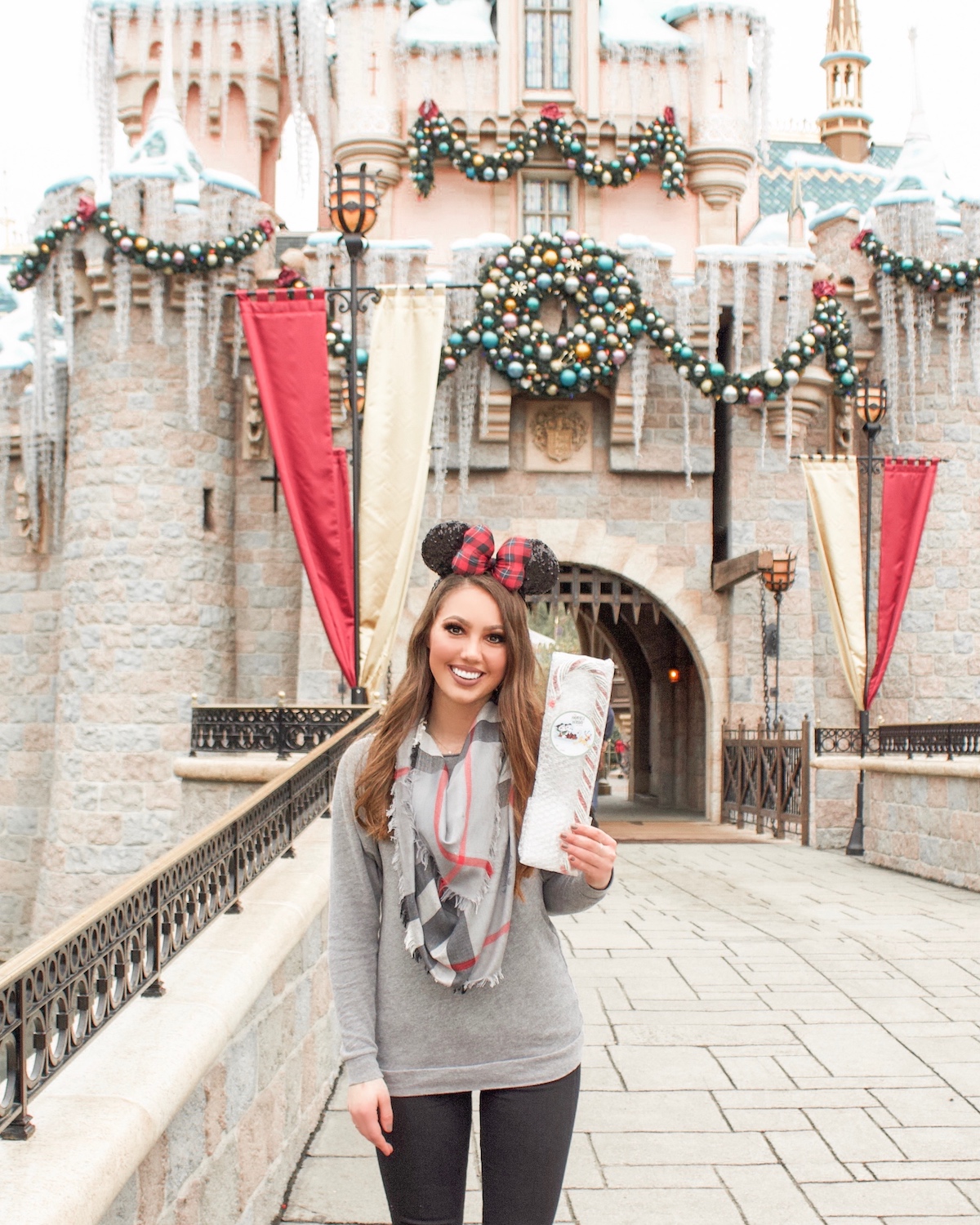 Disneyland Candy Cane 2019 Dates
The candy canes alternate between being sold at Disneyland inside the Candy Palace and at California Adventure inside Trolley Treats! Below are the 2019 dates for each location!
Disneyland – Candy Palace – Nov. 29, Dec. 2, 4, 6, 9, 11, 13, 16, 18, 20, 24
California Adventure – Trolley Treats – Nov. 30, Dec. 3, 5, 7, 10, 12, 14, 17, 19, 21, 25 in 2019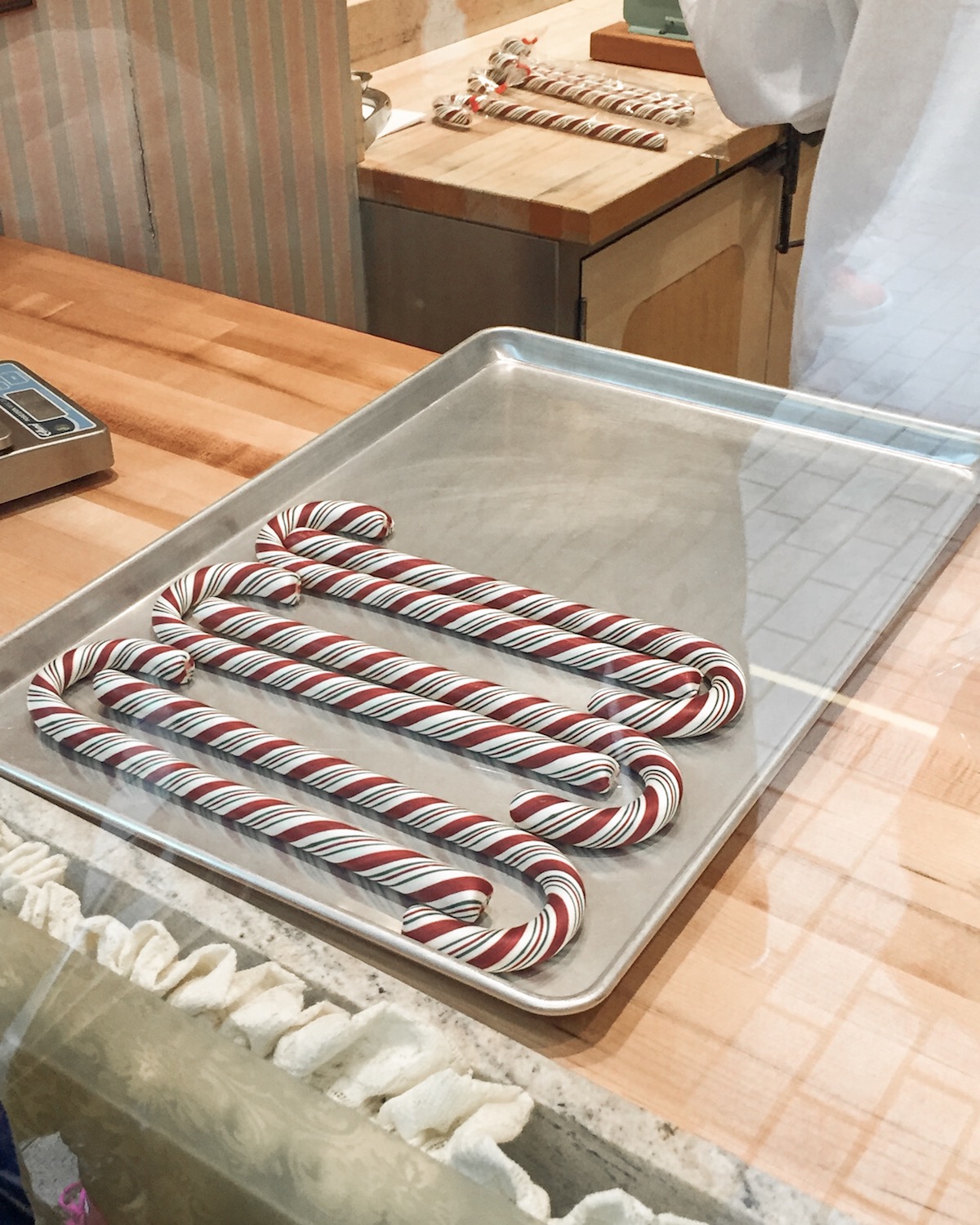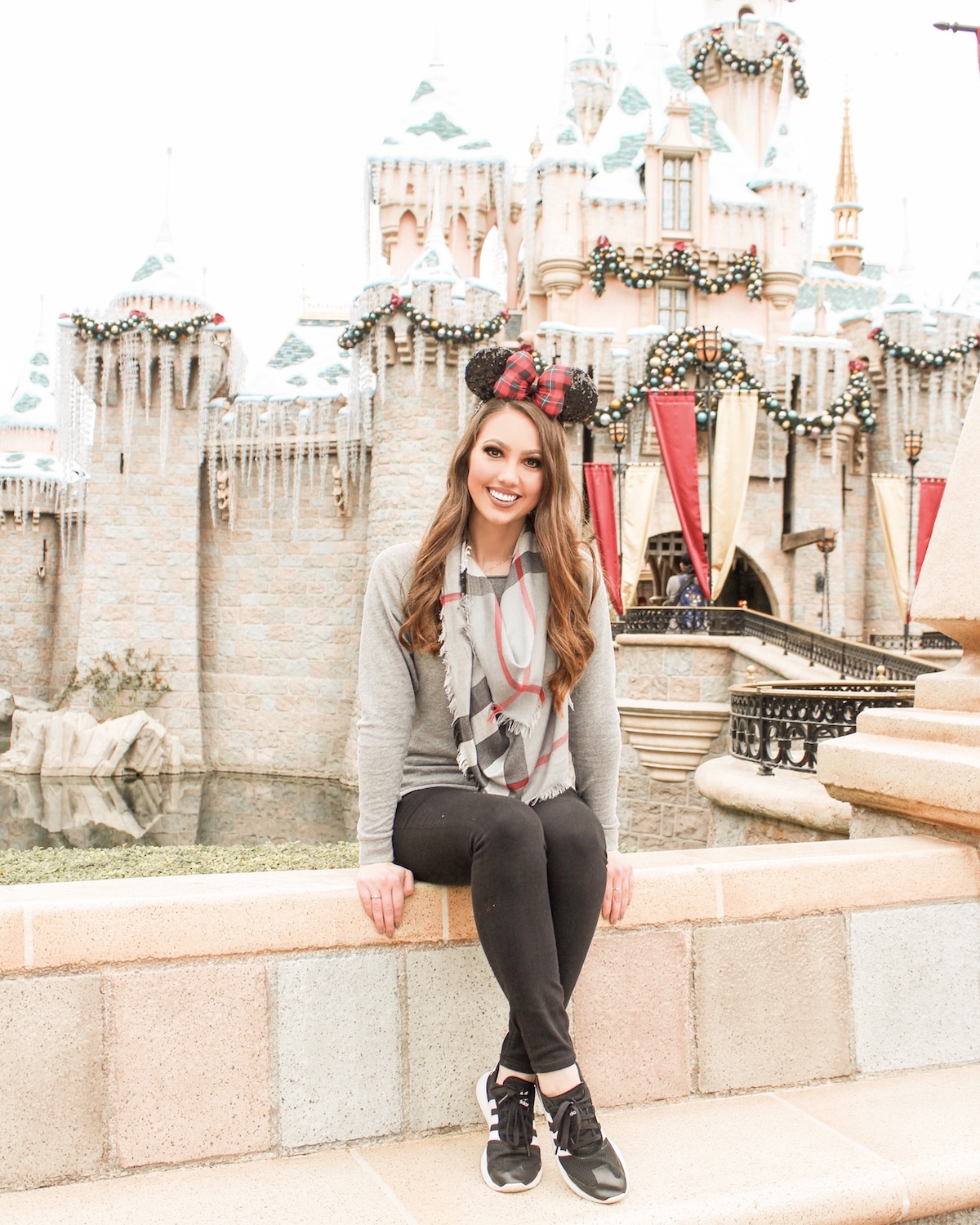 Are you heading to Disneyland this holiday season?? I hope you found this post helpful! Thanks for reading!
xoxo Kendall