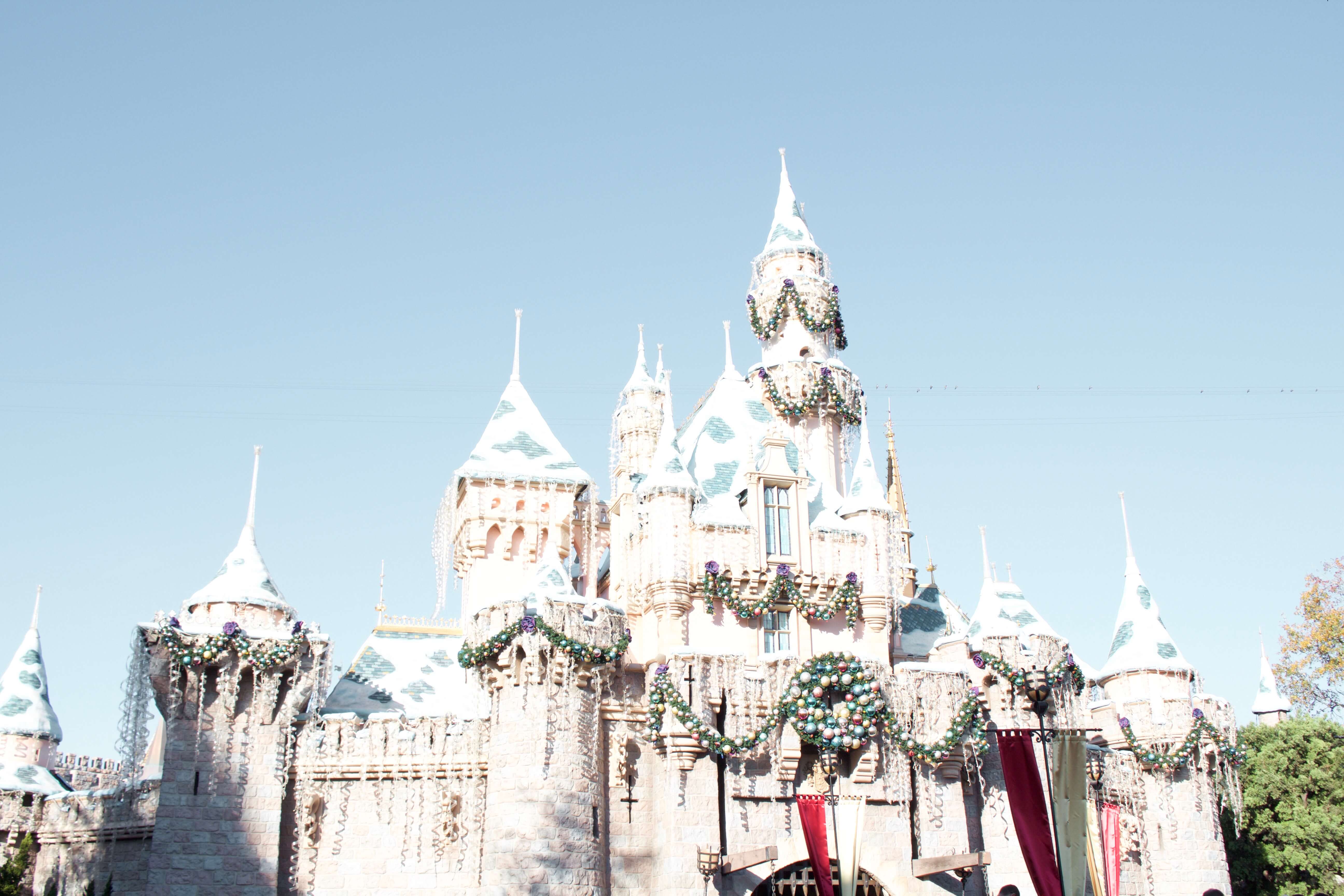 One of my favorite places to visit during the holiday season is Disneyland. Well, I actually love visiting year round, but especially this time of year. The festive decorations put me in a happy holiday mood and I look forward to seeing them every year. For those planning to visit Disneyland this holiday season, I wanted to provide you with my "Disneyland Christmas 2018 Guide." Keep reading to be in the know for your next trip.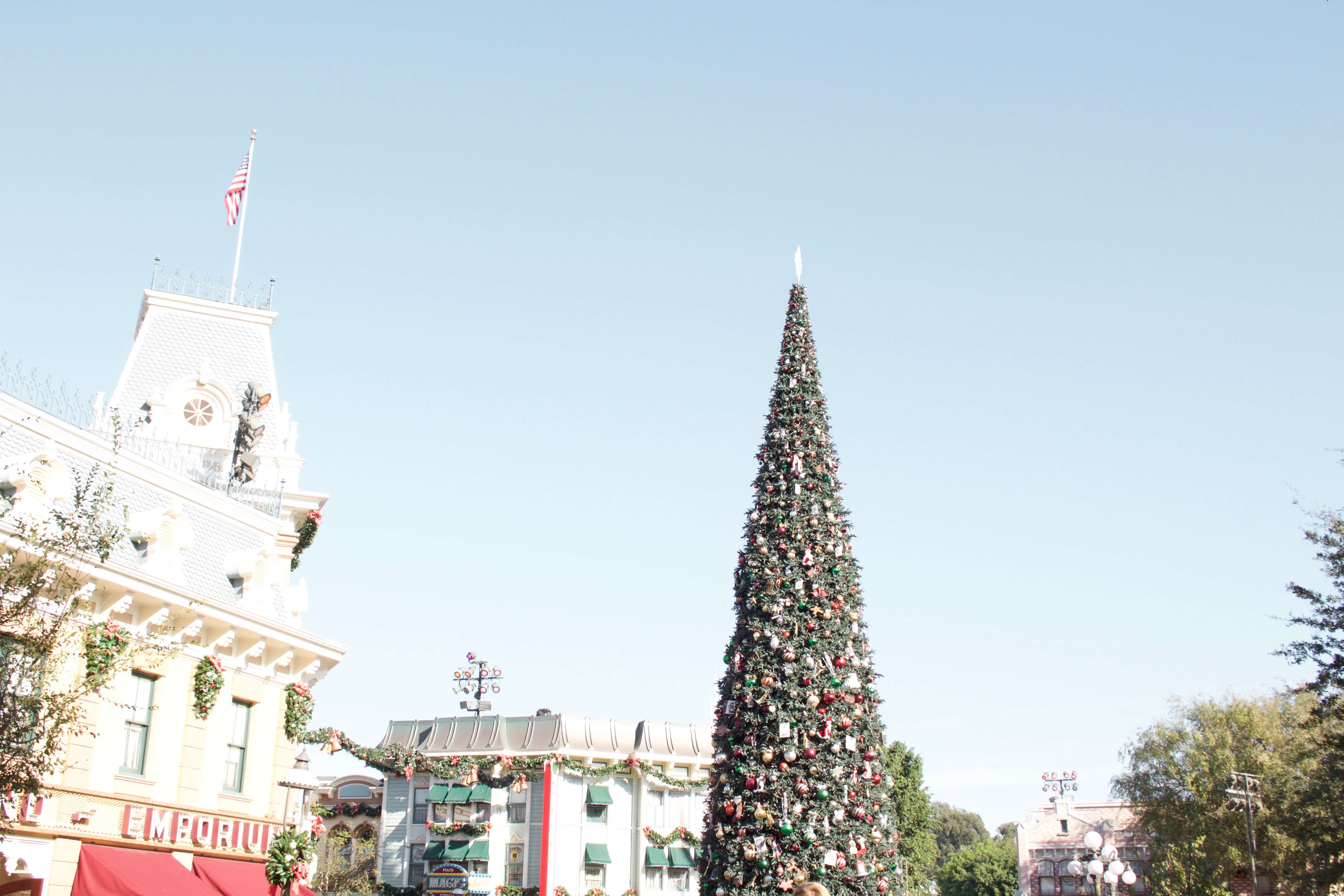 Key Dates
This year, Holidays at the Disneyland Resort go on from November 9, 2018 until January 6, 2019. The celebration goes on in both the Disneyland Resort and Disney California Adventure. However, in this guide, I'm focusing solely on Disneyland. Let me know if you want to see a guide for the other park.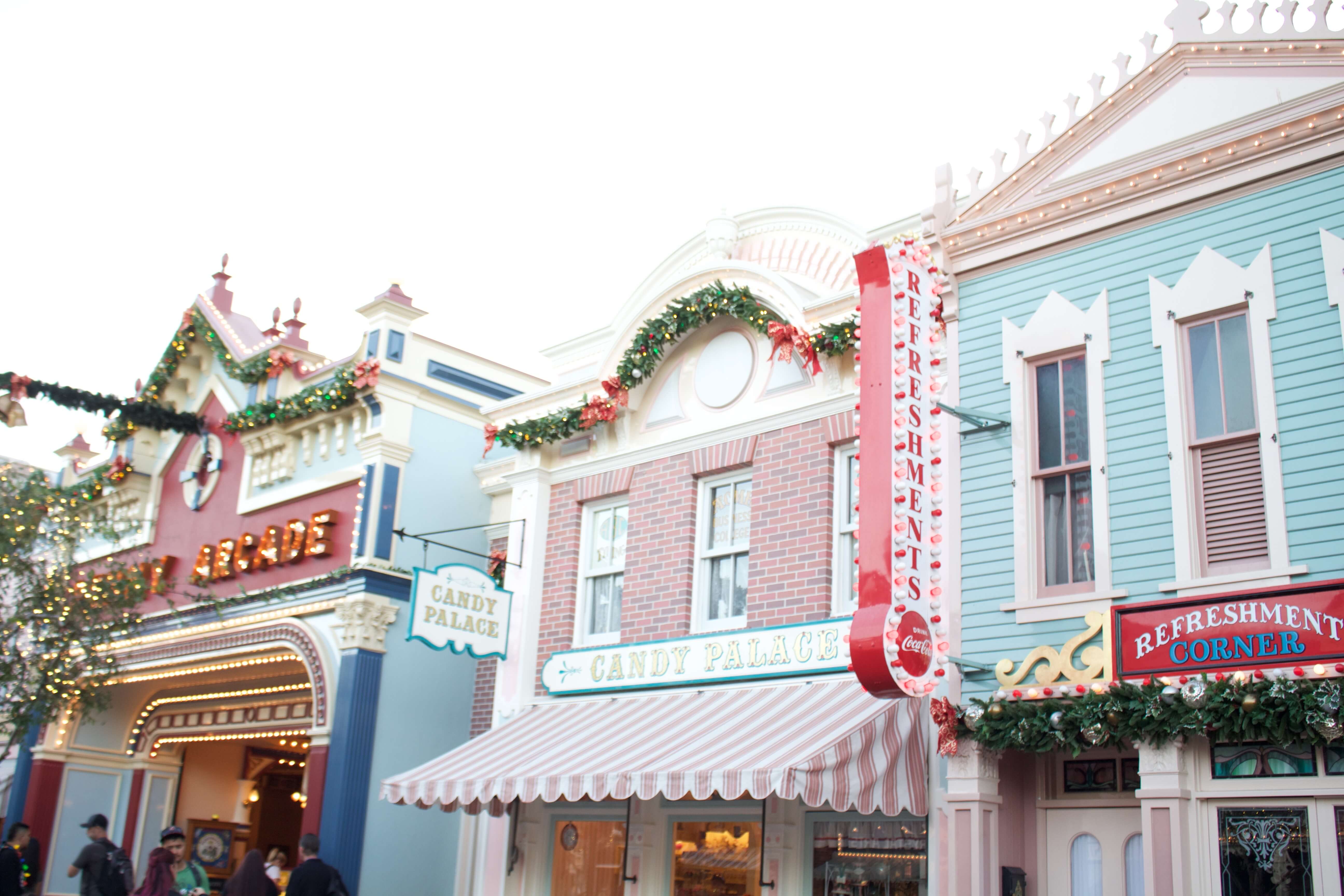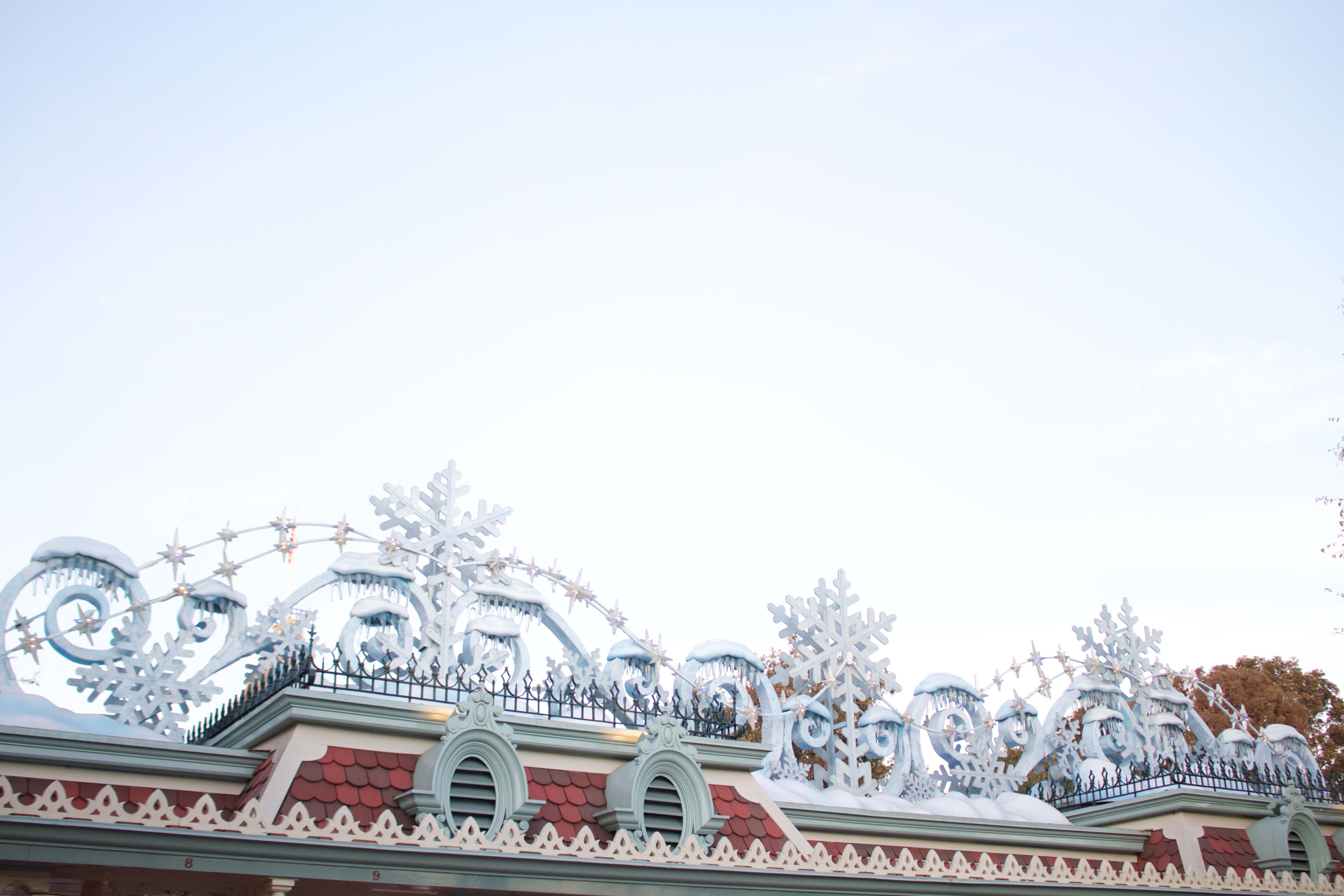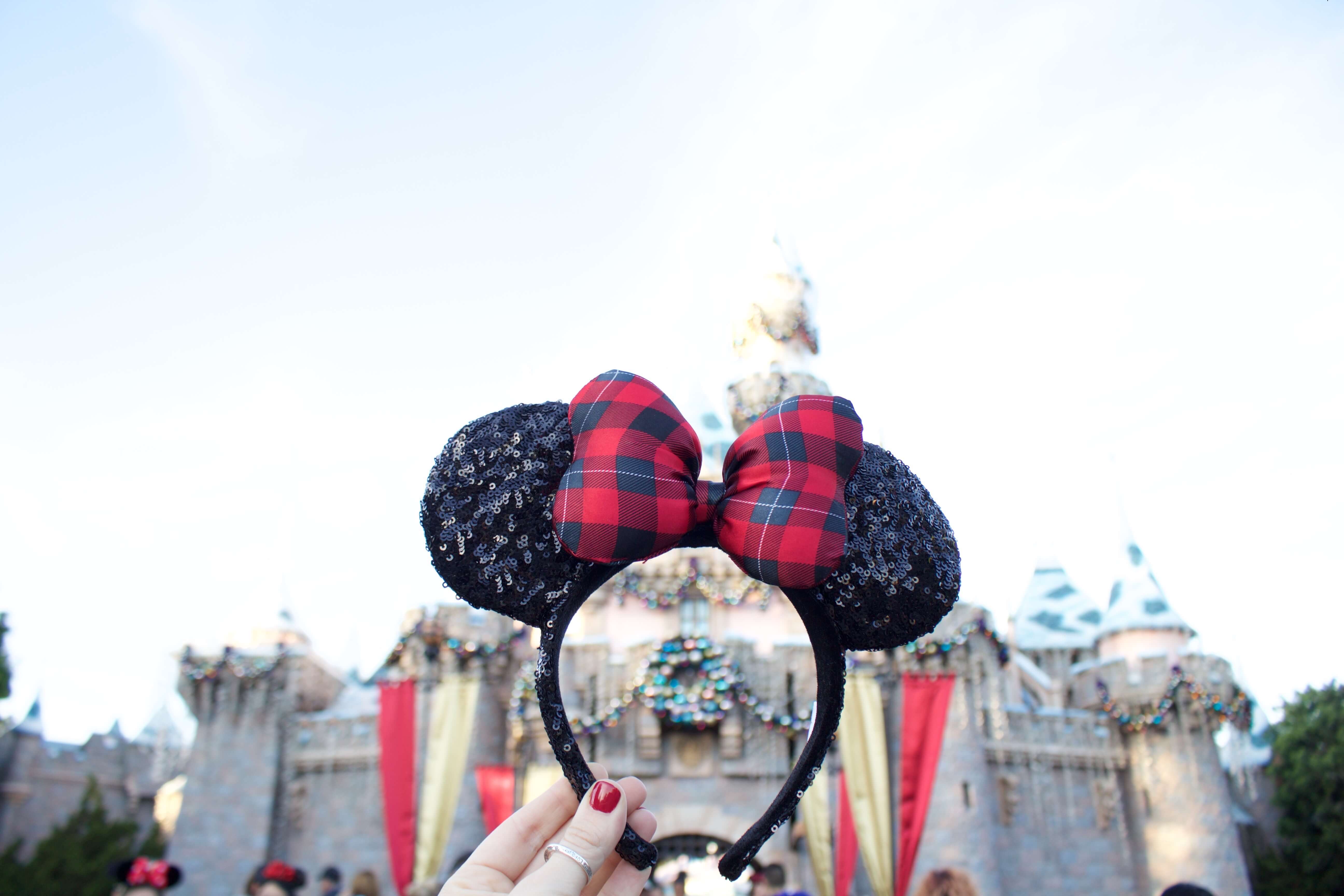 Merchandise
Let me tell you…the holiday merchandise this year is SO cute! The ears above are actually from last year, but Disneyland is selling a very similar plaid set this year. From festive mugs and plates to stuffed animals, I found so many items I loved. I recommend shopping at the Emporium on Main Street, U.S.A. as well as the Pioneer Mercantile in Frontierland and the Main Street Photo Supply Co. These always seem to have the most festive items.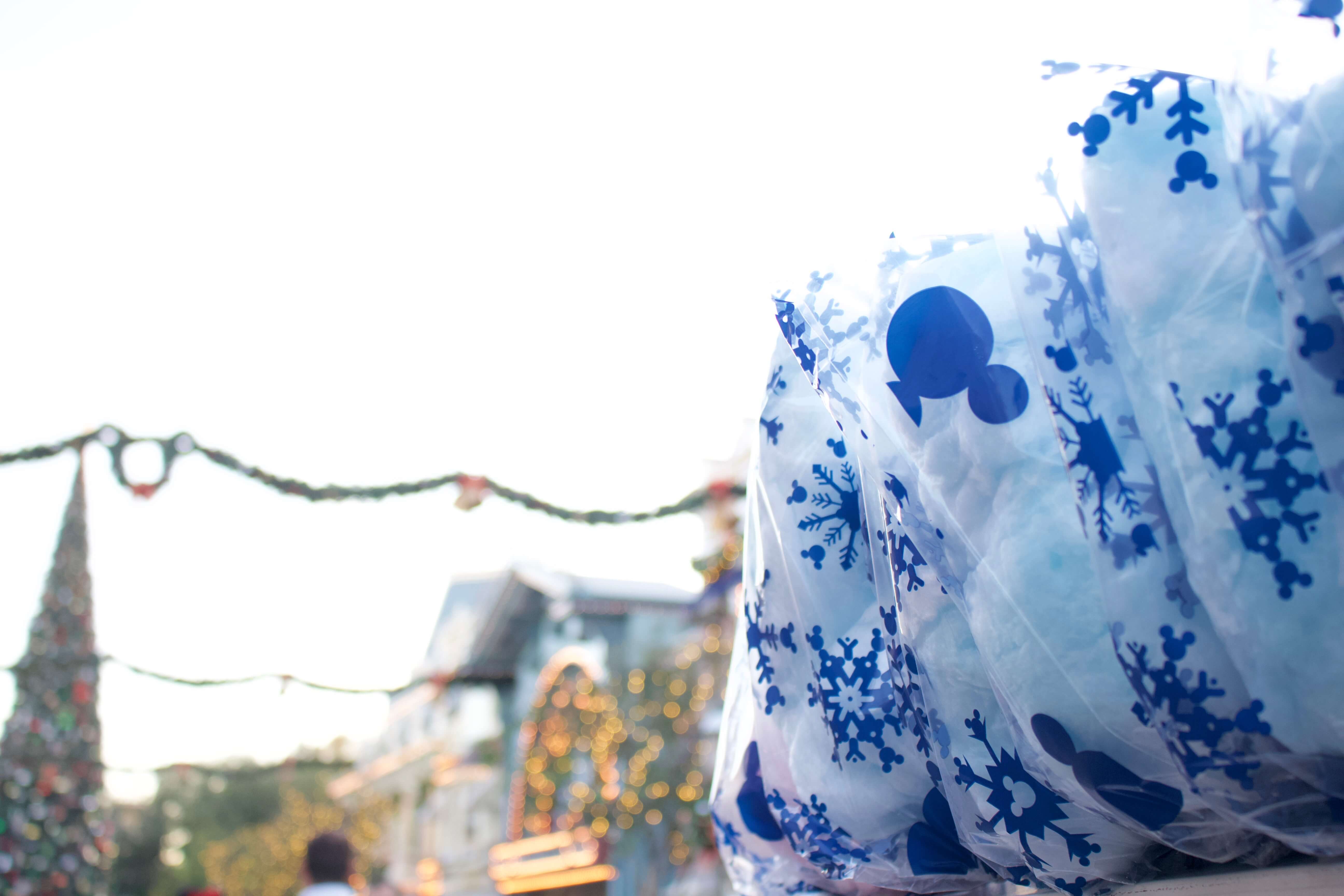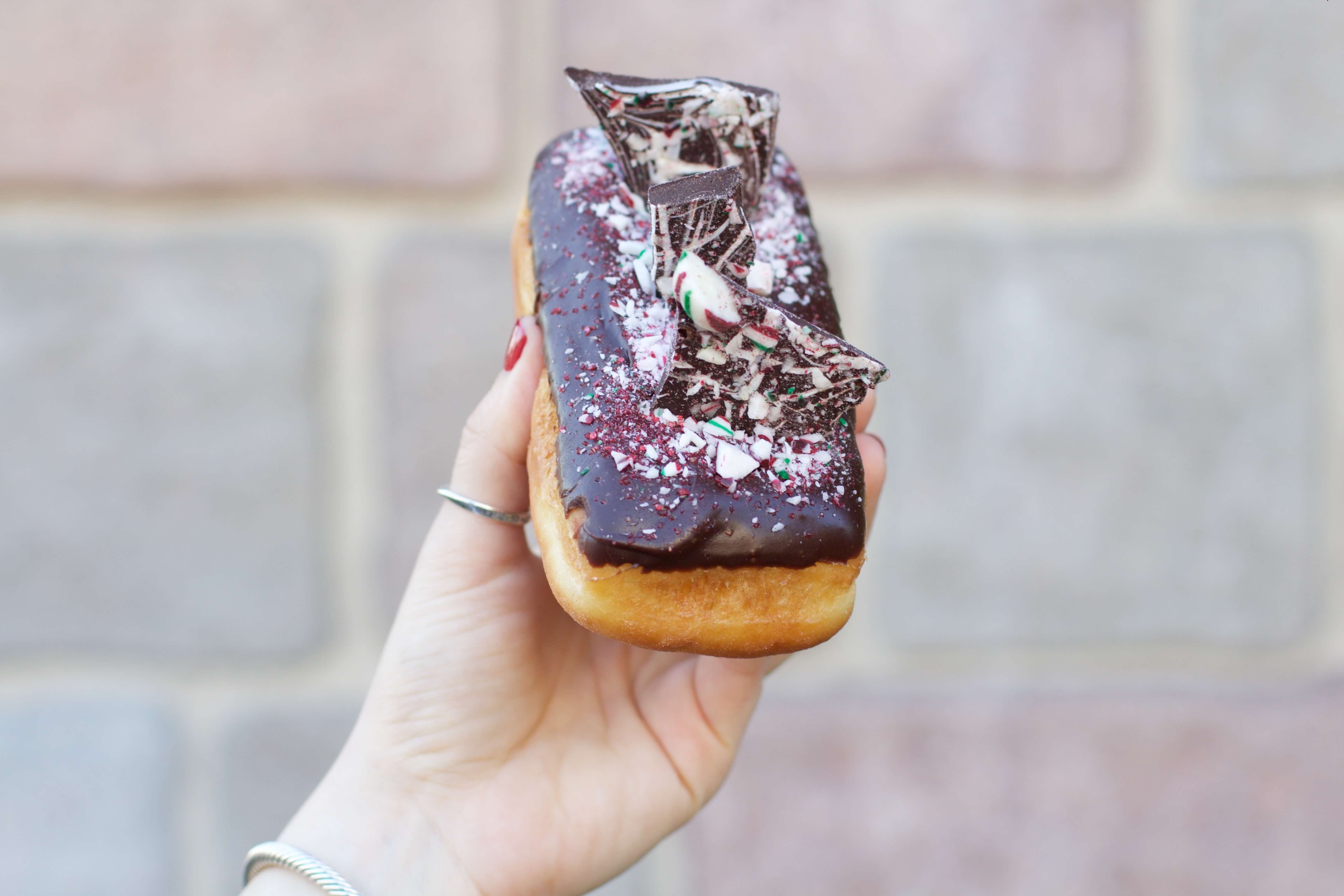 Food
I have a feeling that many of you are interested in this topic alone. In recent years, Disney has done an amazing job whipping up yummy, festive treats. Two of my "must-try" food items include the Candy Cane Donuts and the Hand-pulled Candy Canes. The donuts are covered in chocolate and sprinkled with crushed candy canes, making them extra delish.
As for the candy canes, Disneyland is actually known for them. They are handmade in the Disney parks and each season they sell a limited quantities of them. I'm planning on getting a couple this season. When I do, I'll try to create a blog post all about it.
For other holiday food items, check this out.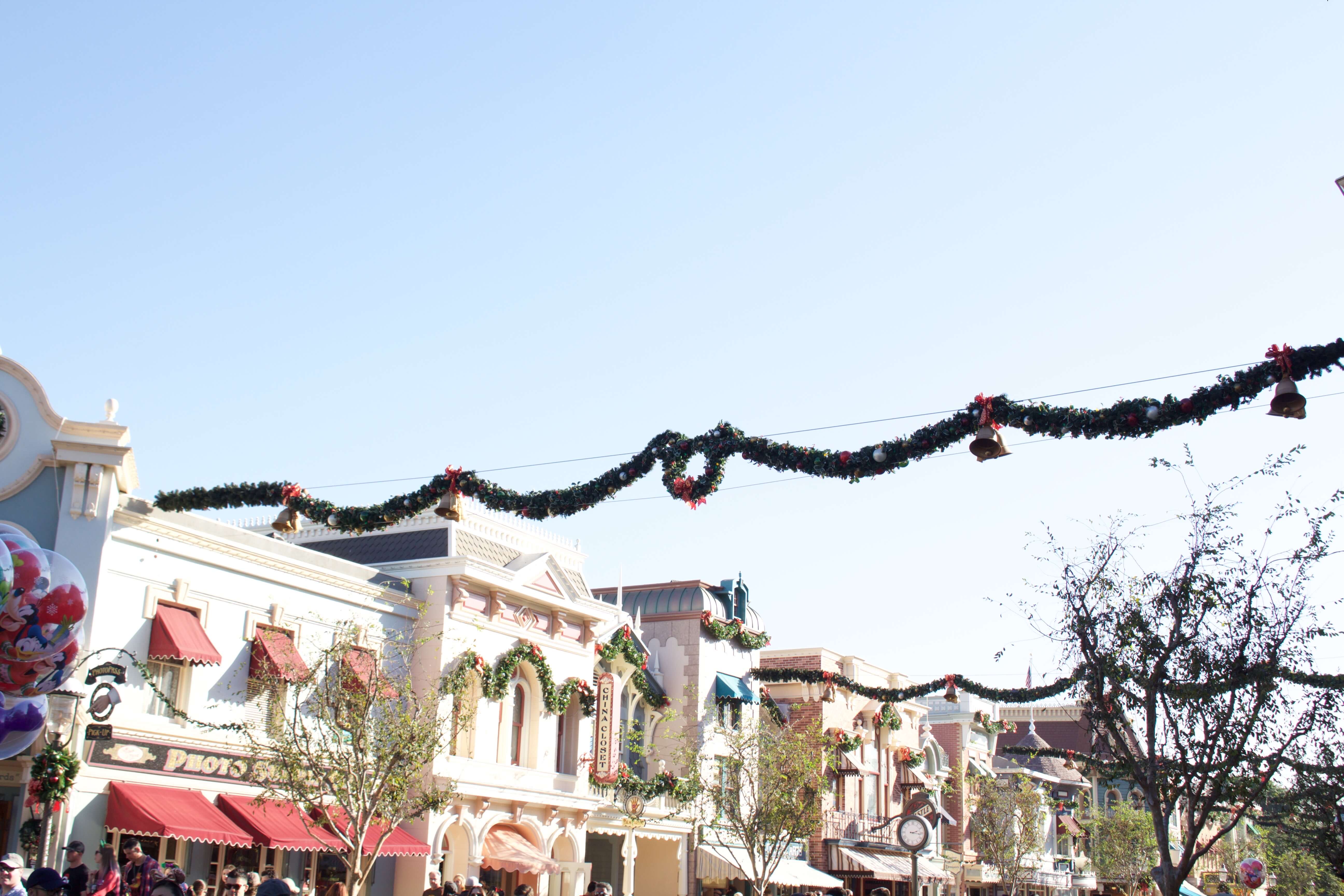 Parade and Fireworks
One of my favorite parts about the holiday season at Disneyland is the "Christmas Fantasy Parade." The floats and the music will put you in the holiday spirit. Even as an adult, I love it. I recommend arriving early to get a good spot to watch the parade. Viewing areas are located on Main Street, U.S.A. as well as near the It's a Small World and Matterhorn Bobsleds attractions.
As for fireworks, these too are transformed for the season. The "Believe…In Holiday Magic" Fireworks Spectacular lasts 15 minutes and even involves a magical snowfall when you are near It's a Small World, Main Street, U.S.A., and the Rivers of America. The fireworks occur every night at 9:30 pm, however, they are subject to weather conditions.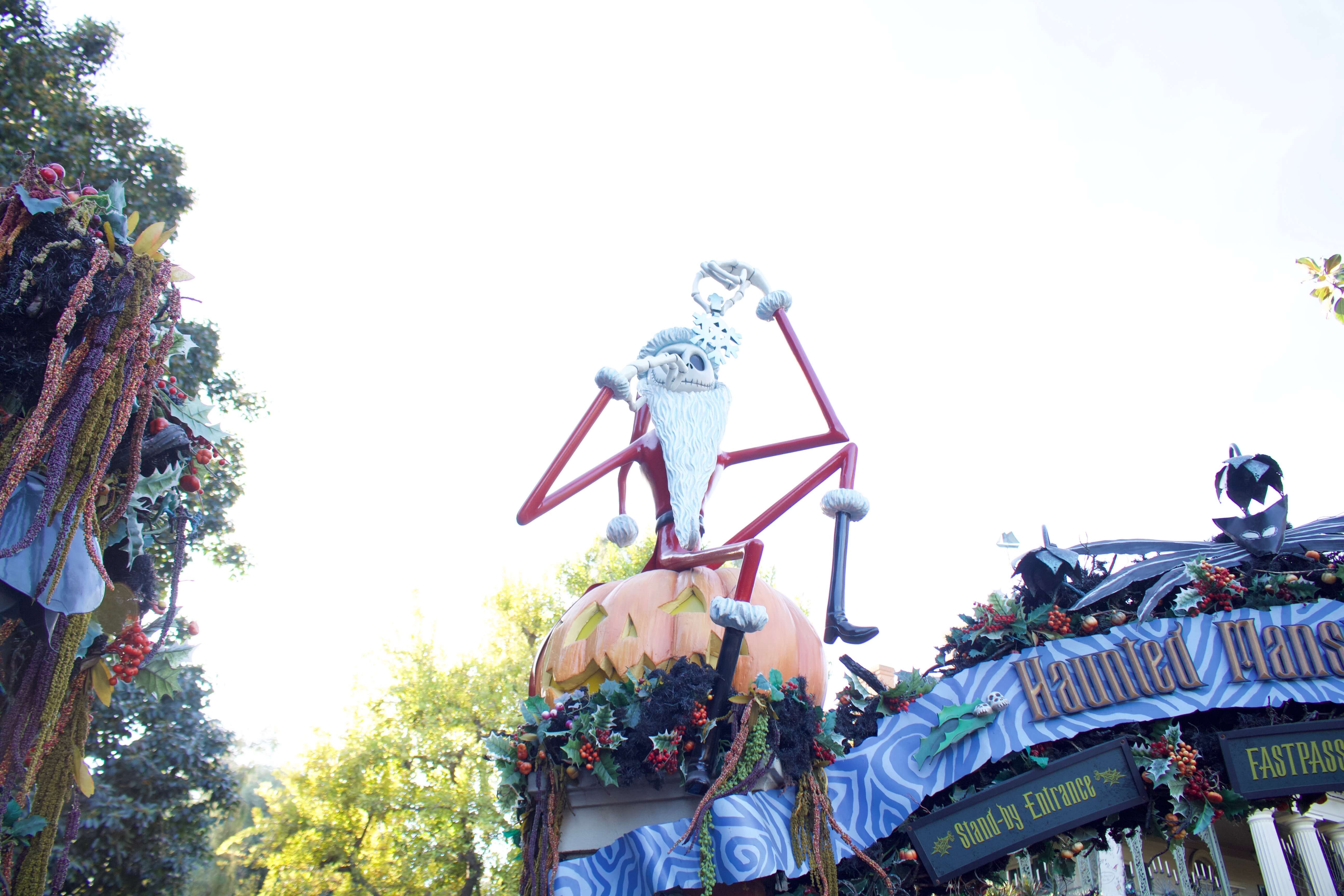 Holiday Attractions
While there is holiday decor throughout Disneyland, there are two rides specifically decorated for the season. I'm sure many of you are familiar with the first, which is the Haunted Mansion. From late September until early January, this attraction transforms into The Nightmare Before Christmas. Personally, I like it better when it is decorated this way.
The other holiday ride is It's a Small World. I always have to go on this attraction at least once per holiday season.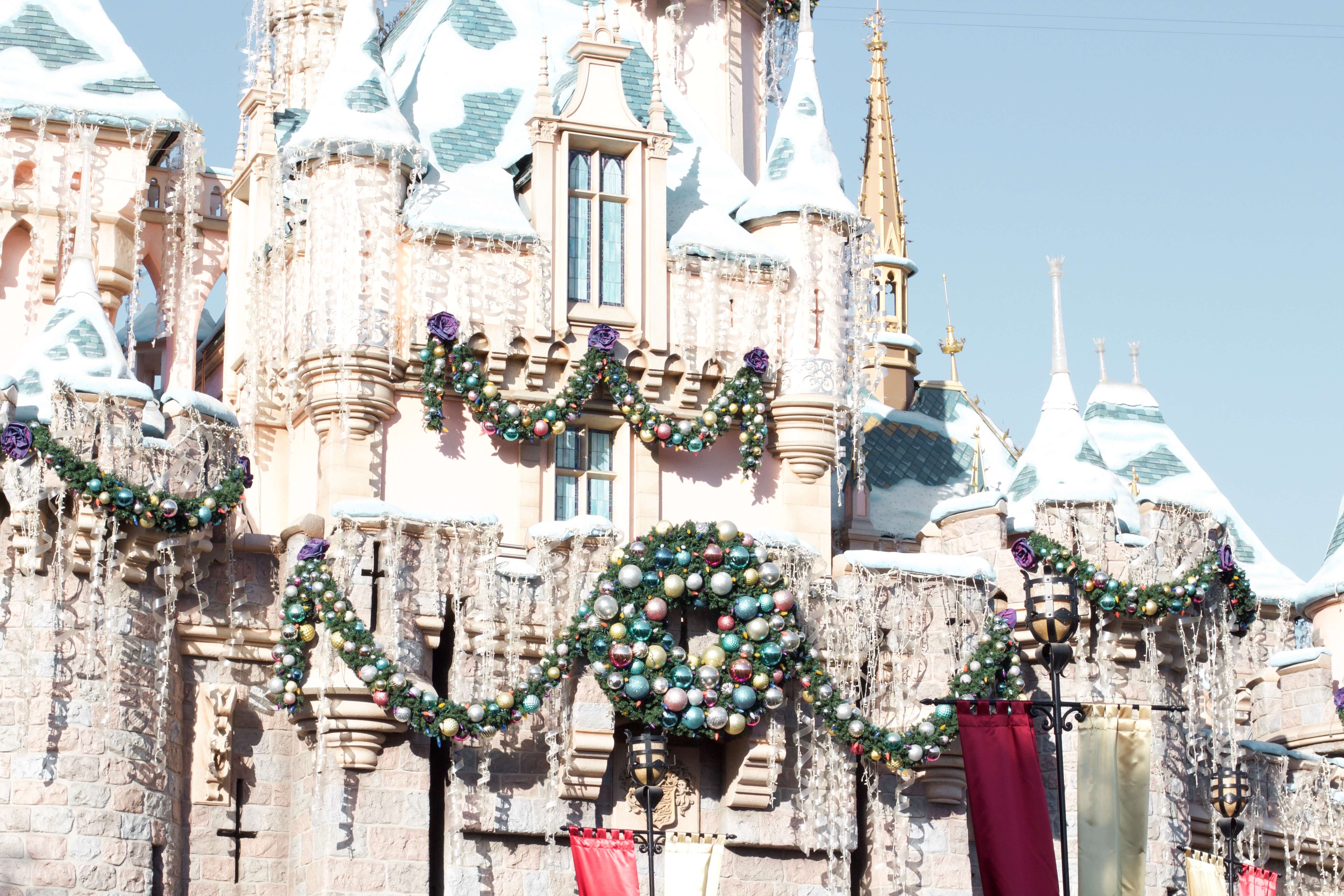 Best Photo Spots
You truly can't beat taking photos in front of the castle. However, I also love to take a picture in front of the huge tree on Main Street, U.S.A. Looking for a more unique spot? Head over to It's a Small World for bright colors or Frontierland for rustic holiday charm. New Orleans Square is another fun photo spot!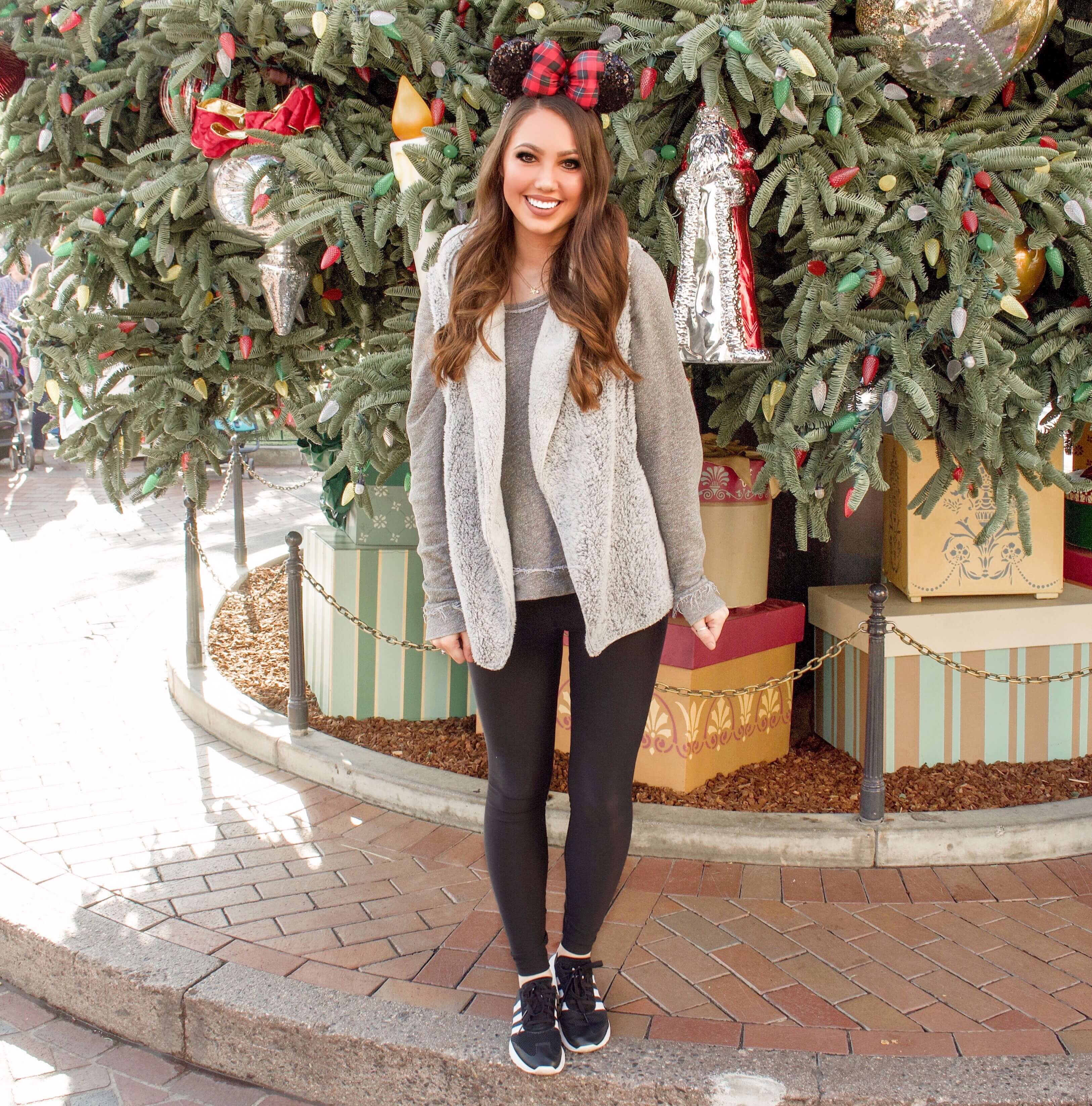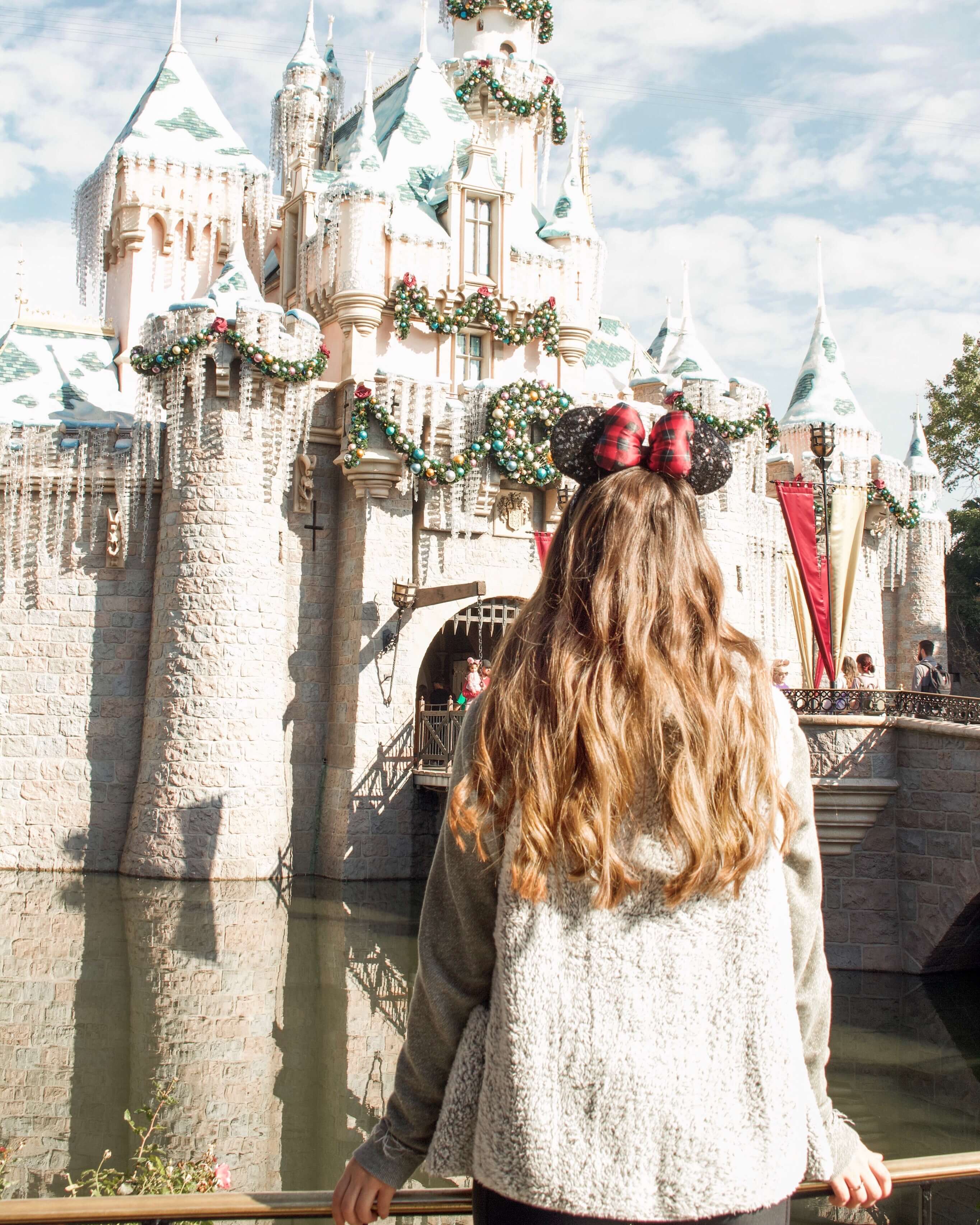 And that's it! I hope you found this guide helpful! I love Disneyland at this time of year and I know you will too.
Also, don't forget to walk through Downtown Disney. There is a huge Christmas tree and so many beautiful decorations to see!
Thanks for reading! Leave any questions you have below.
xoxo Kendall