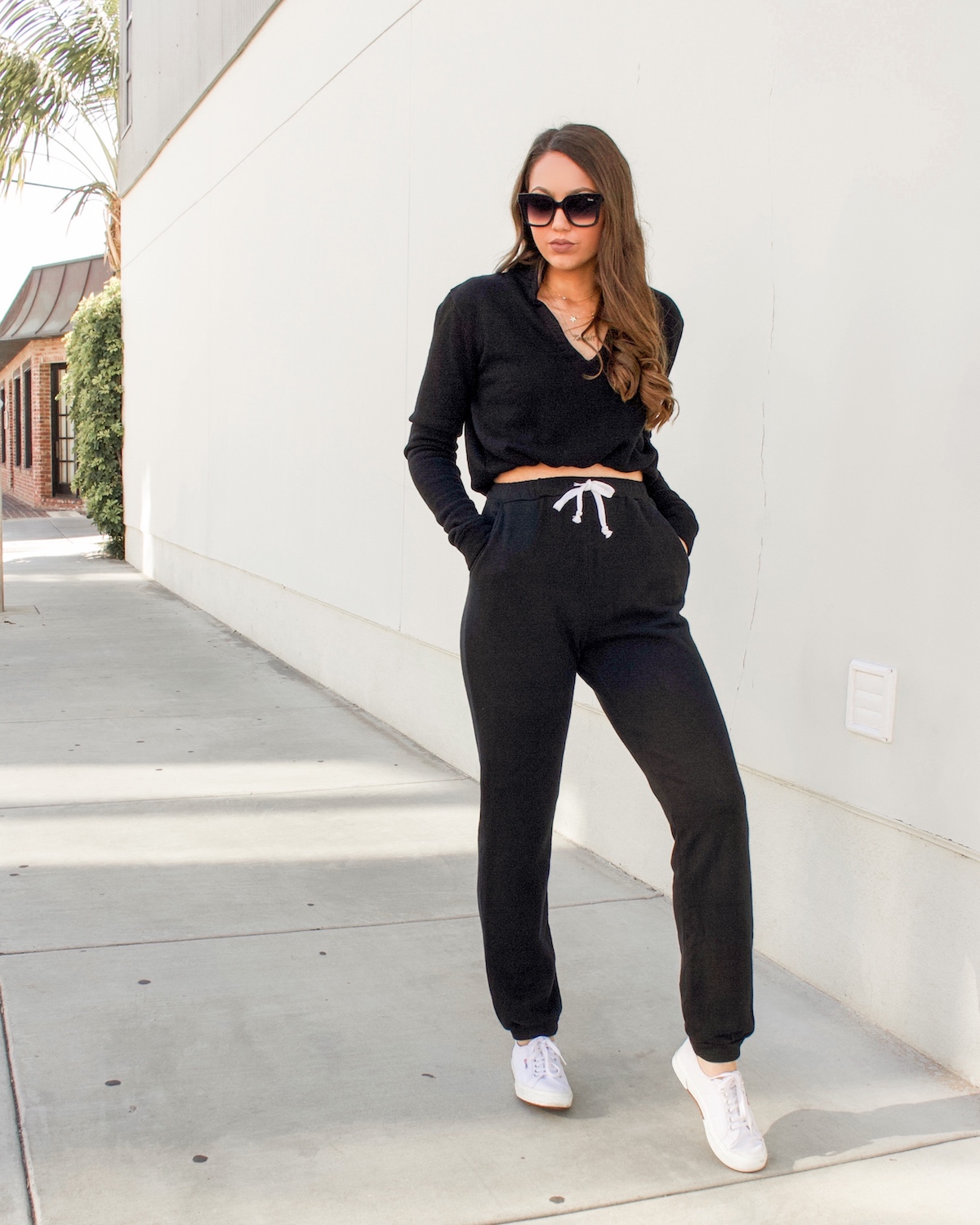 Since we are all stuck at home social distancing in order to flatten the curve, I wanted to share more comfy outfits! I've been trying to wear jeans a few days a week as a reality check to make sure I'm not snacking too much. However, I'm still wearing cozy outfits multiple days a week including this one!
Now let's talk about this sweat outfit set aka my quarantine outfit! It was sent over to me by Amvi and I've been wearing it nonstop. I love that the clothes are made in Los Angeles. Also, I'm very impressed by the quality of these pieces. They wash up so nicely!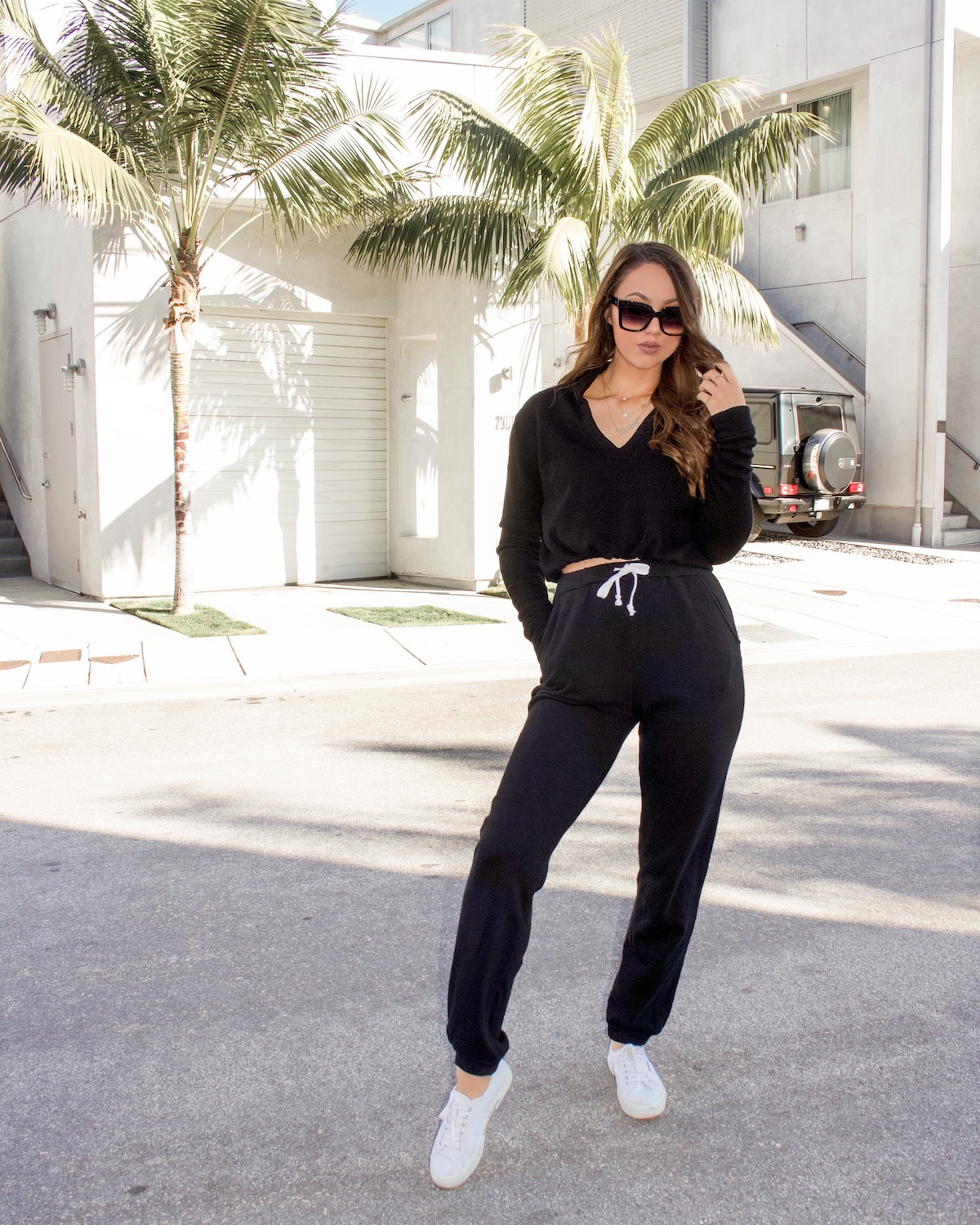 With the black pullover sweatshirt being cropped, it's perfect for wearing with high-waisted jeans or even better…high-waisted sweats. My favorite way to style it is with the matching joggers, which are high-wasted and feature a drawstring. Since they are also very soft, they are perfect for lounging at home. In other words, you will never want to take them off!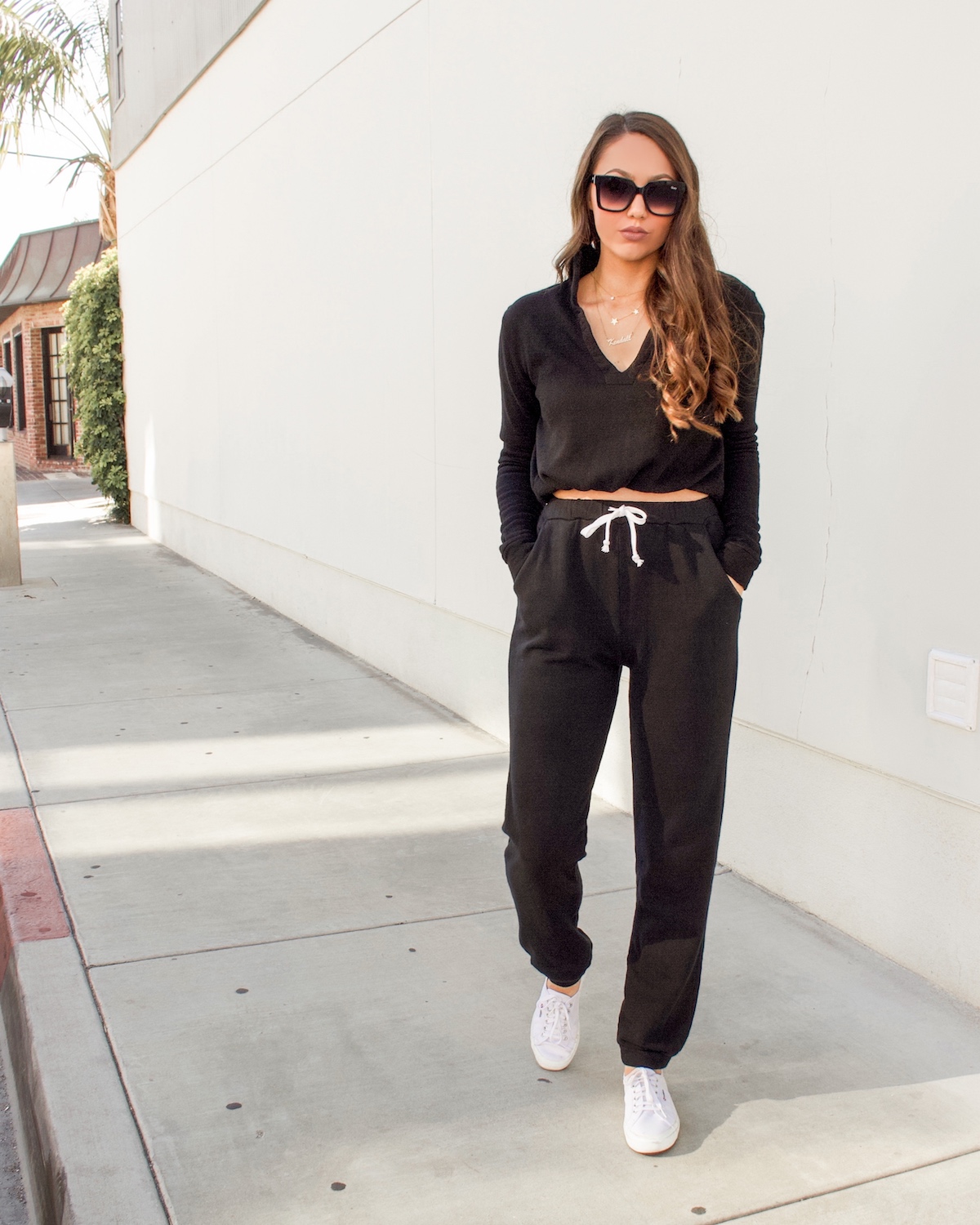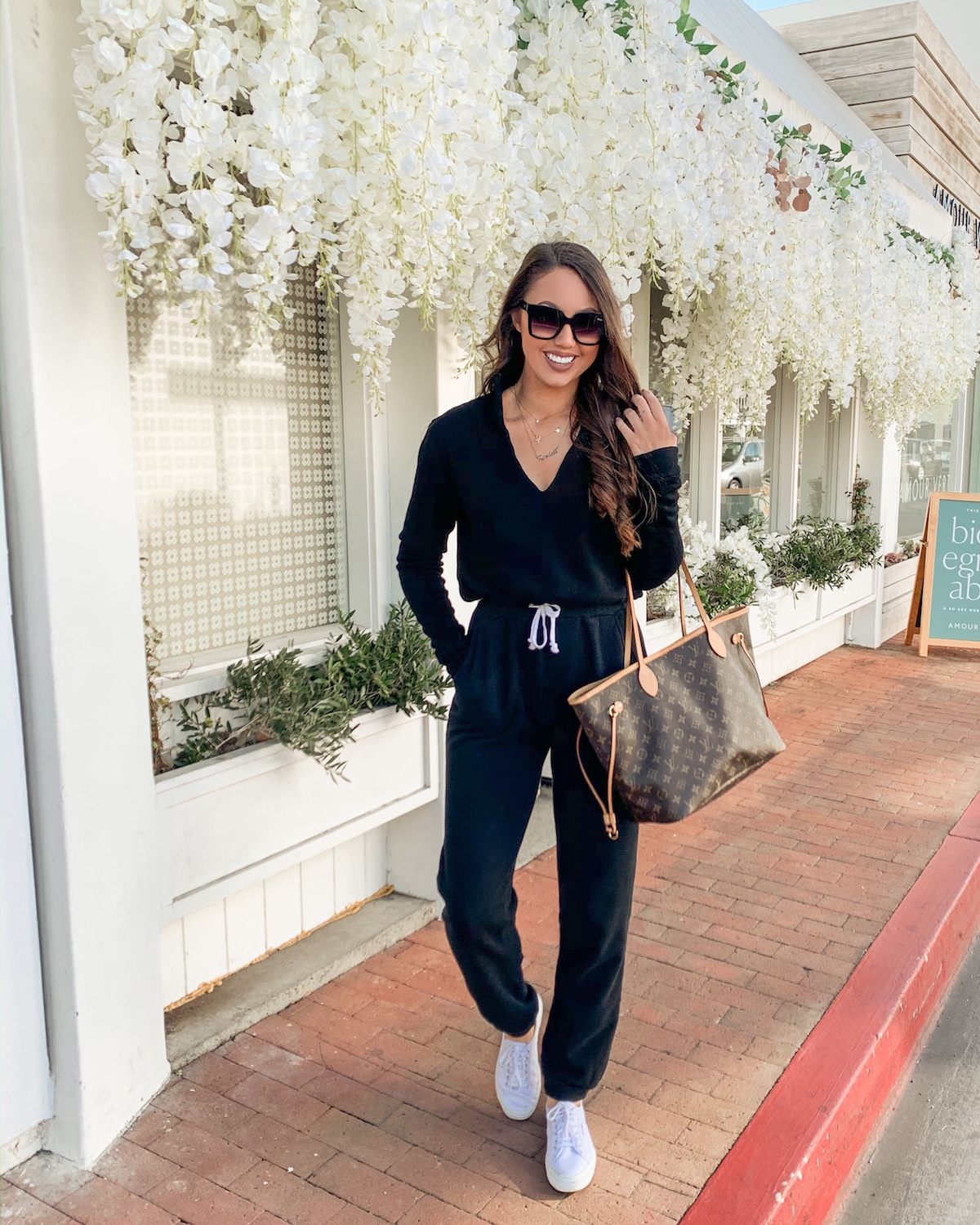 I know a lot of people have been complaining that they are really bored, especially on the weekends. I feel ya! If you're looking for things to do at home during the quarantine, check out this post.
Shop My Quarantine Outfit
Black Retro Ski Pullover c/o | Black Ski Joggers (high-waisted) c/o
Thanks for reading!
xoxo Kendall