One of my favorite at-home meals is homemade pizza! It's fun for everyone and who doesn't love pizza?! Now I'll start with a disclaimer…I use premade dough. It's easy and speeds up the process.
While there's nothing overly special about my homemade pizza, I'm shocked at how many people have never tried making pizza at home. When I share the few steps, people are always shocked at how simple it is. That's why I wanted to share with you.
Ingredients
Flour
Premade Pizza Dough (Trader Joe's)
Mozzarella Shredded Cheese (Trader Joe's)
Fat Free Pizza Sauce (Trader Joe's)
Any toppings you want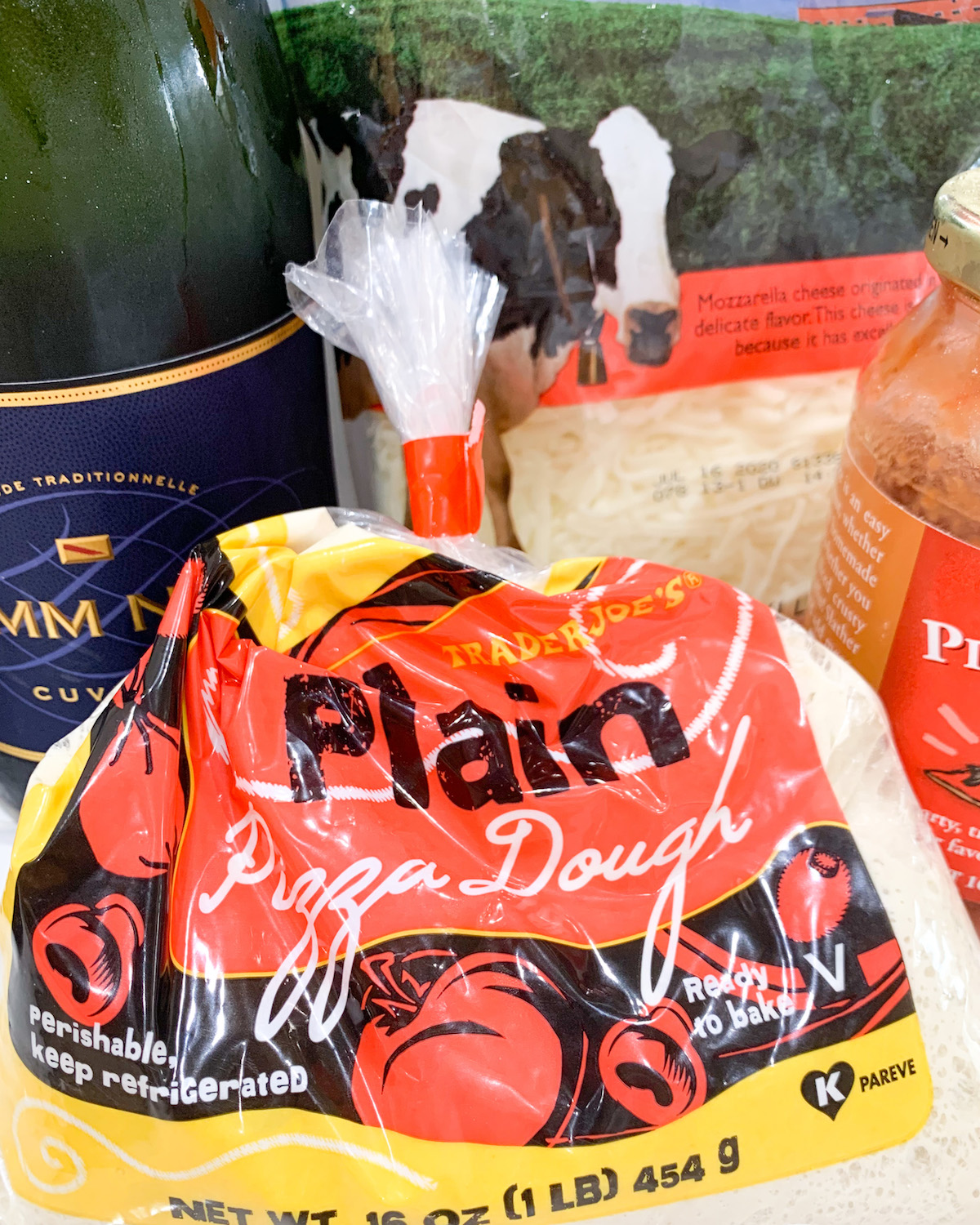 Step 1
After making this pizza many times, I've found that it's best to take the premade dough out of the refrigerator about 1.5 hours before you're going to be making the pizza. This gives it time to come up to room temperature, which will make it easier to roll out later.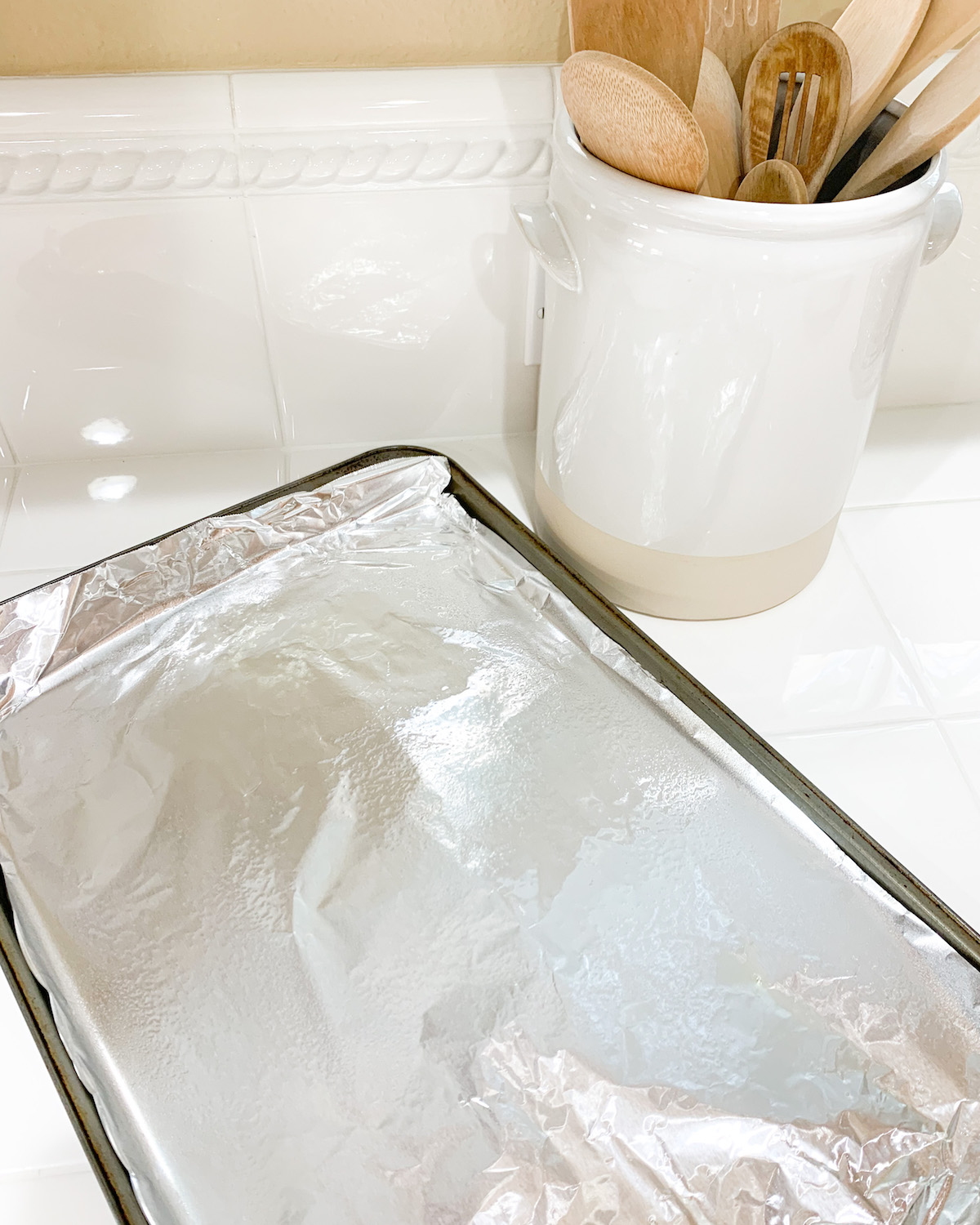 Step 2
Put aluminum foil on your baking sheet and evenly spray with a cooking spray such as PAM. Sit this off to the side.

Step 3
Then, take a wooden cutting board, or your surface of choice, and add some flour to it. I usually add about two to three big spoonfuls. To ensure your dough doesn't stick to the board, spread the flour to coat the surface.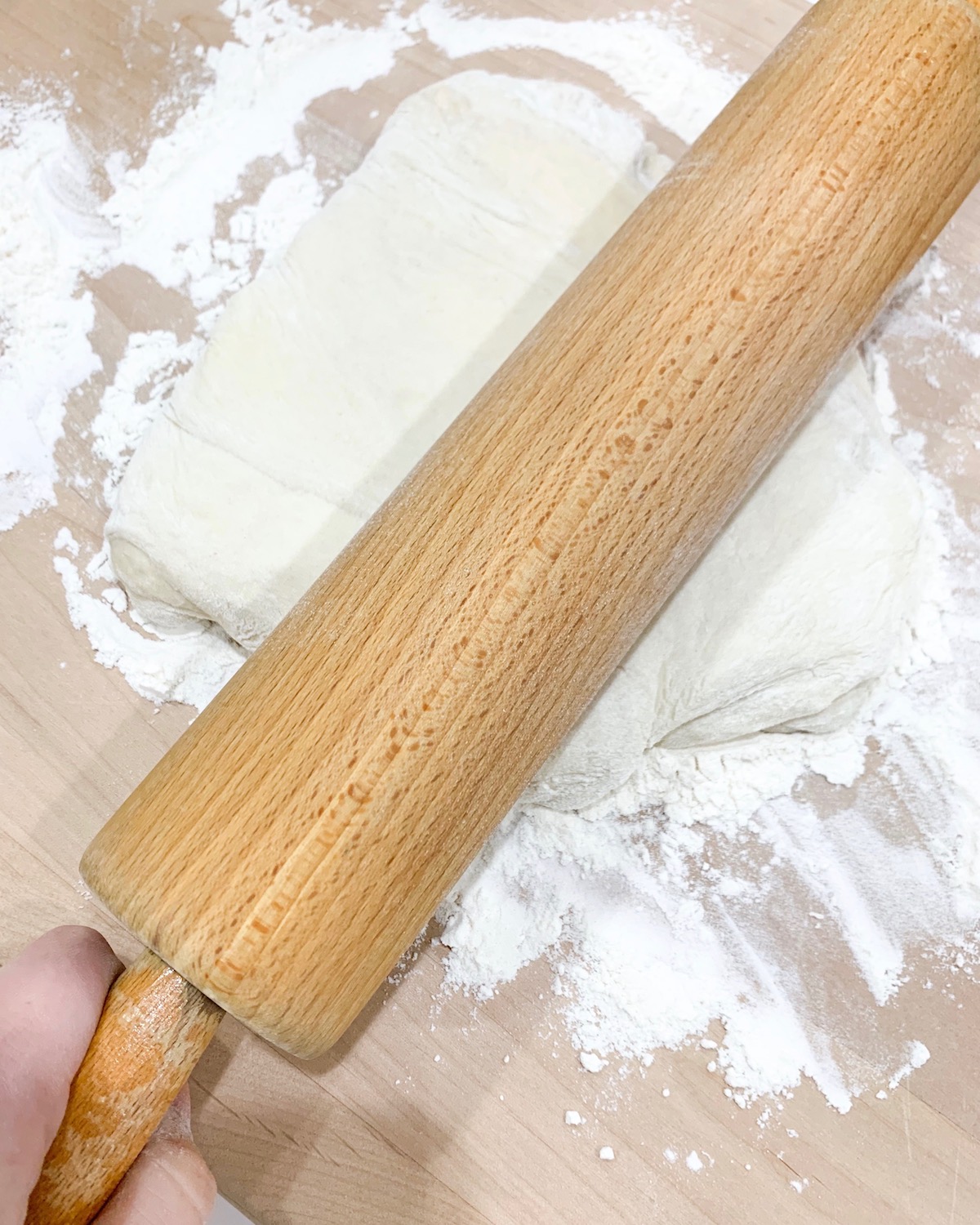 Step 4 
Flour your rolling pin and roll out the dough.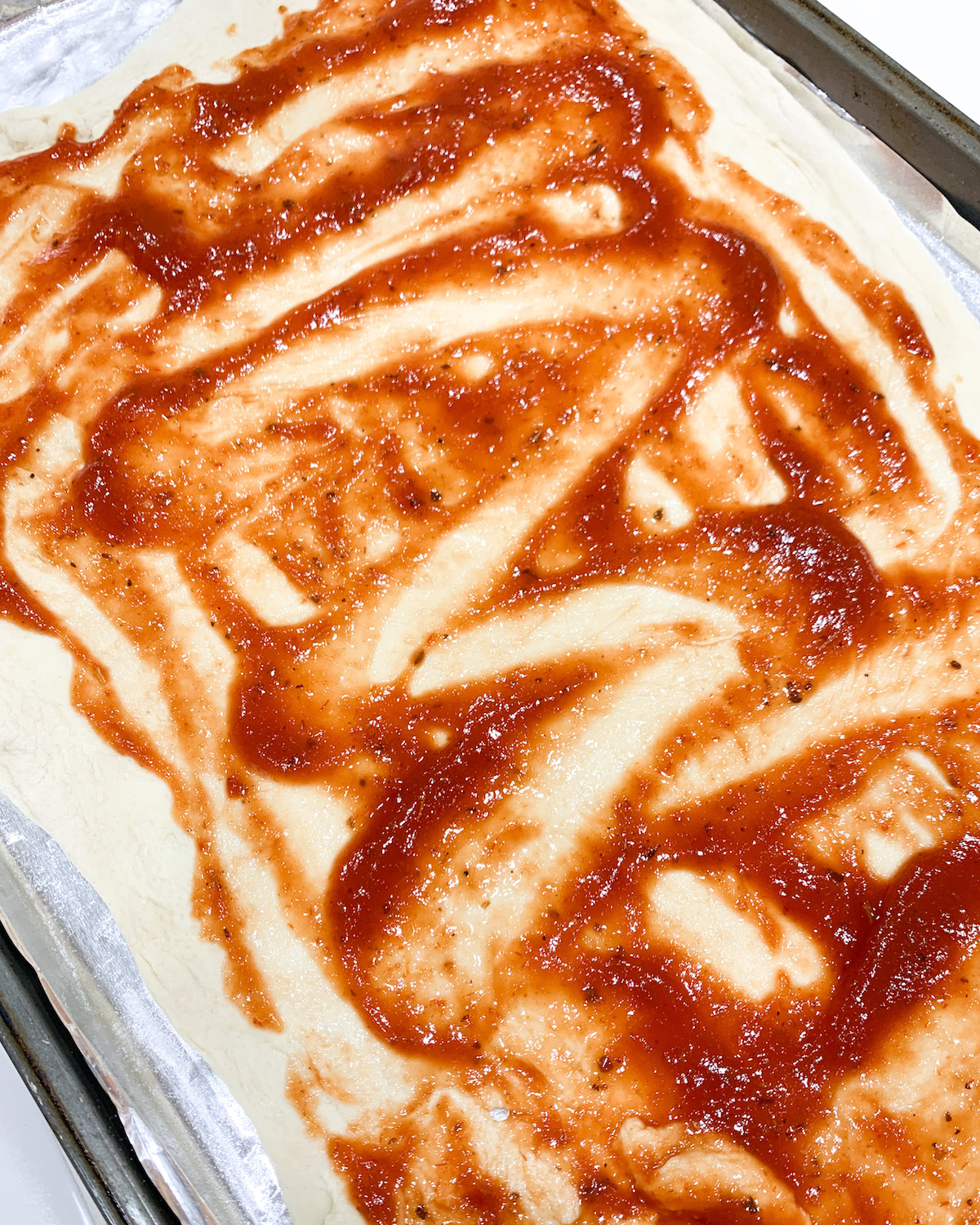 Step 5
Add sauce! One jar of the TJ's sauce should be good for three bags of dough. Unlike some pizza sauce jars, the TJ's one unscrews so if you don't use it all, you can leave it in the fridge for next time you make pizza.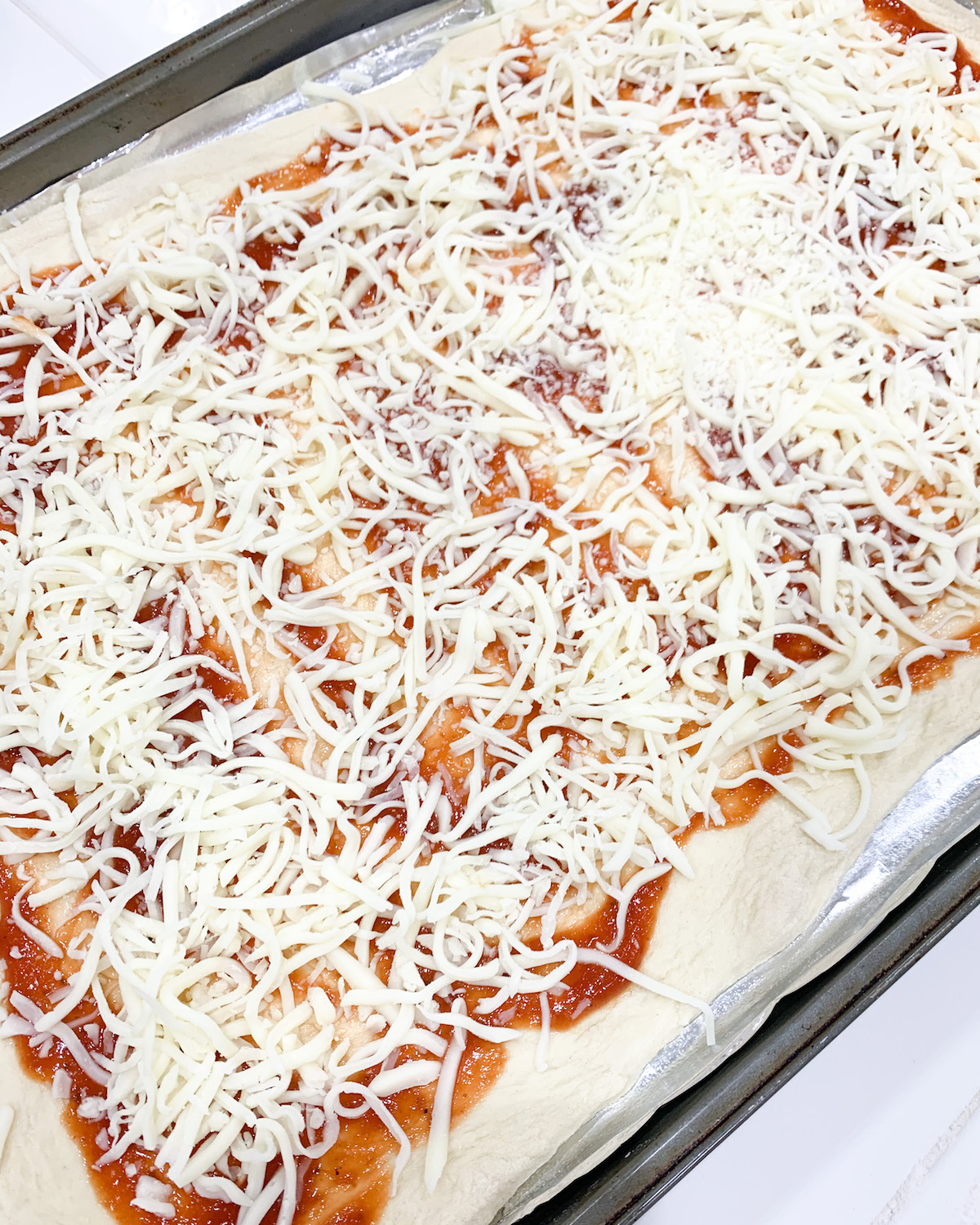 Step 6 
Add cheese and any toppings!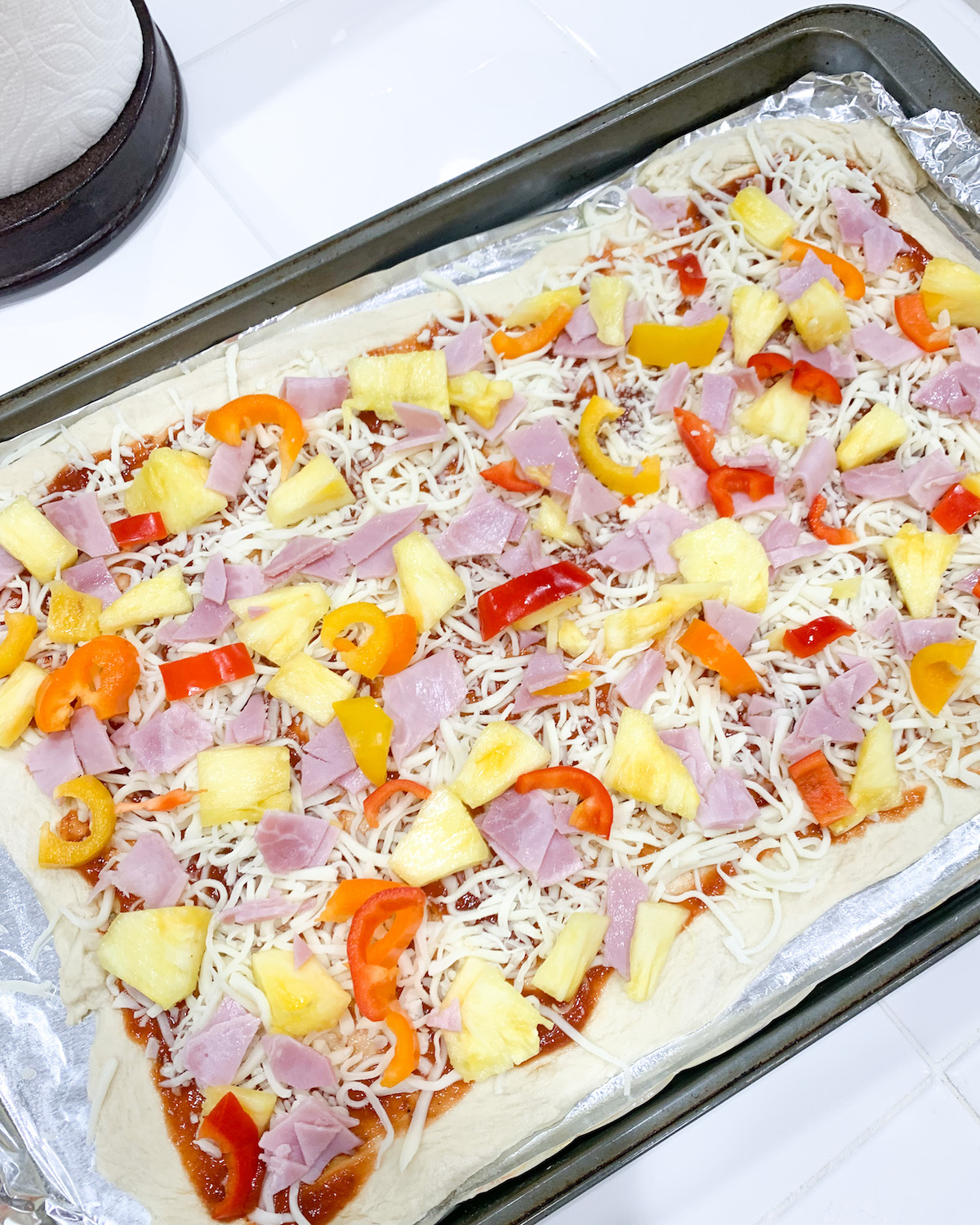 Step 7
Lastly, cook the pizza in the oven at 450 degrees for about 20 minutes. Depending on how much sauce and cheese you put on your pizza, your pizza will take more or less time to cook. It also depends how thin you make your pizza dough. I usually set a timer, but frequently check on the pizza. Then, I add additional time in 3 minute increments until the cheese starts turning golden.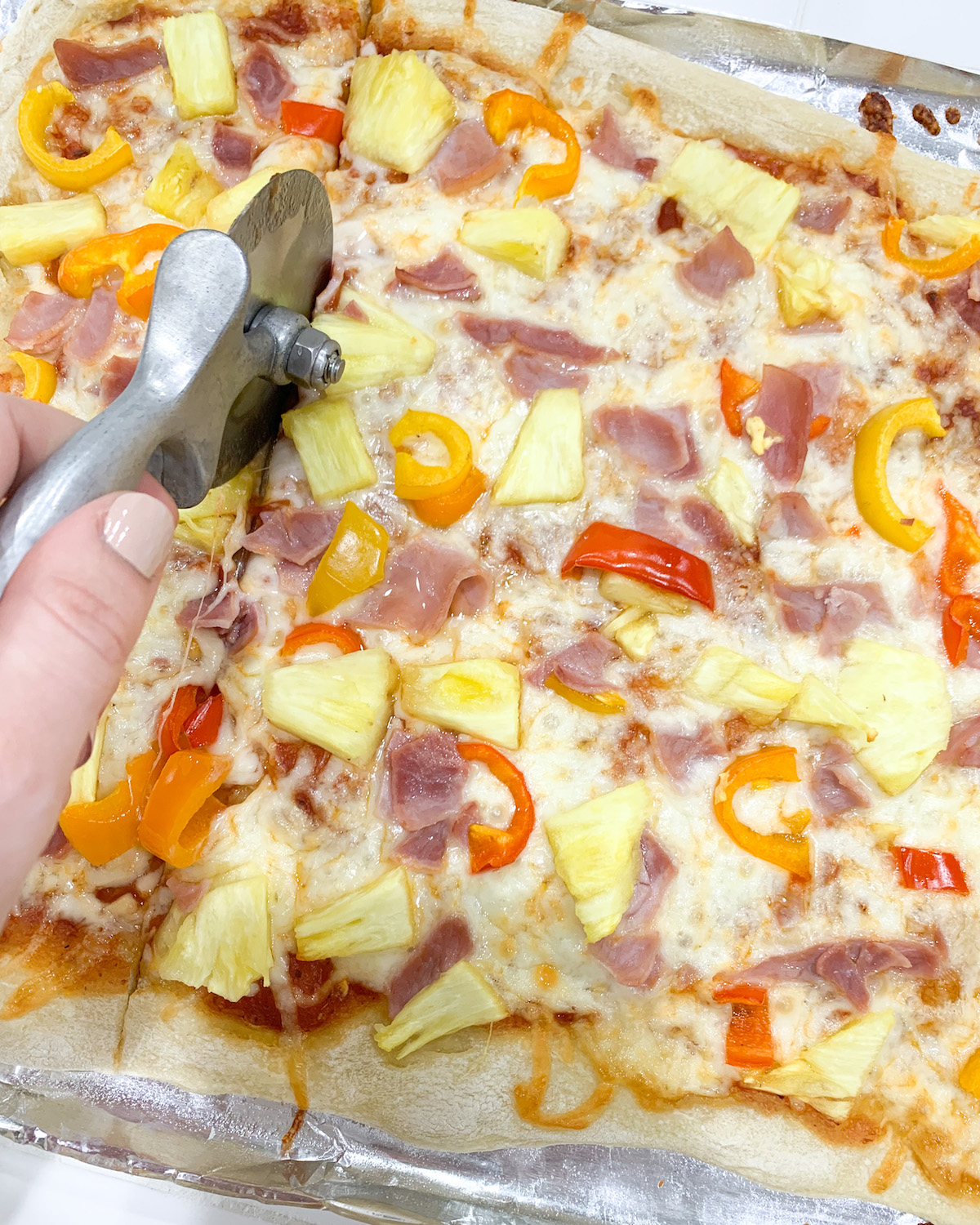 That's it! SUPER easy at-home pizza!
Thanks for reading! For more things to do at home, read this post and follow me on Instagram.
xoxo Kendall