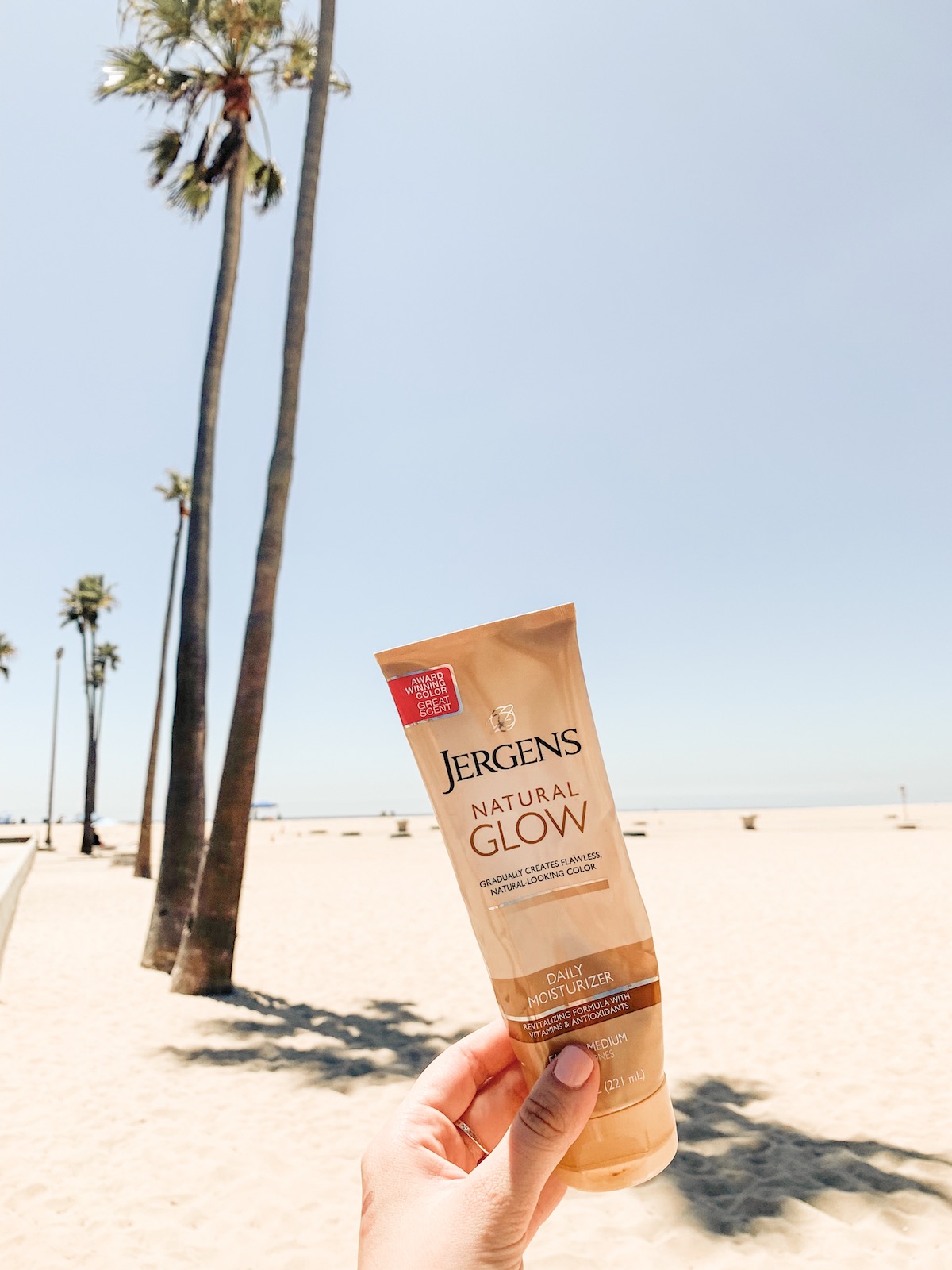 As a gal who does a lot of work indoors and wants to not have a ton of sun damage later in life, I have come to rely on self-tanner for the perfect summer glow!
Picking out a self-tanner can be hard because there are so many options and in my experience, most people are nervous about trying one because they don't want to look orange or have it streak. #notcute Self-tanner can also get expensive, but luckily I've found an affordable self-tanner that works well!
My Experience
For the past few years, my go-to self-tanner has been the Jergens Natural Glow Daily Moisturizer. I use it multiple times a week and always get so many compliments on how tan I am. I find that it gives me a natural looking tan. So many friends have asked me if I've been out in the sun a lot because it looks legit!
The product is very buildable, meaning after a few days of use you gradually tan. Every two weeks or so I completely take it off and start over, however, because you can only have so many layers of it before it does start wearing off in certain spots. Also, I want to note that this post is in NO way sponsored. I truly just love this product and have had great results with it!
Which Product Do I Use
Like I said, I use the Jergens Natural Glow Daily Moisturizer, but even within this line, there are different color options, etc. I use the fair to medium option that is NOT the +firming one. I want to note that I haven't tried this product on my face. Overall, I love this product. I have purchased it many times and have no plans to stop!
Do you use a self-tanner?! Thanks for reading! Also, make sure to check out my post on elevating your work style!
xoxo Kendall