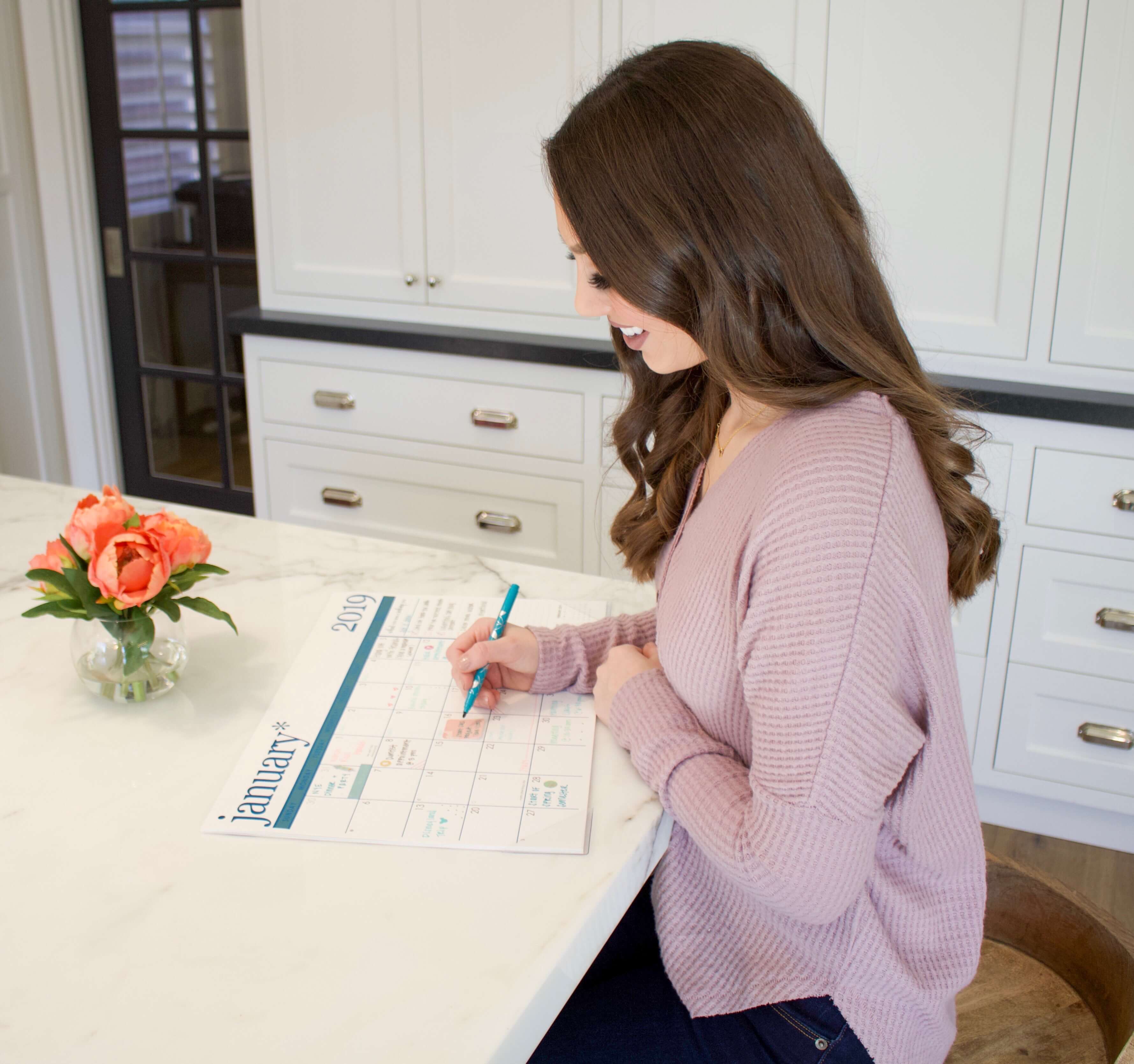 In 2019, one of my personal goals is to live a more intentional life. What does this mean? I want each day to be filled with purpose by taking time to set goals, plan ahead, and focus on what's most important to me. Over the past month, I've been doing just that and that's why today I'm so excited to be teaming up with Erin Condren to share 5 ways you too can be more intentional in 2019!
Set Aside Time for What's Important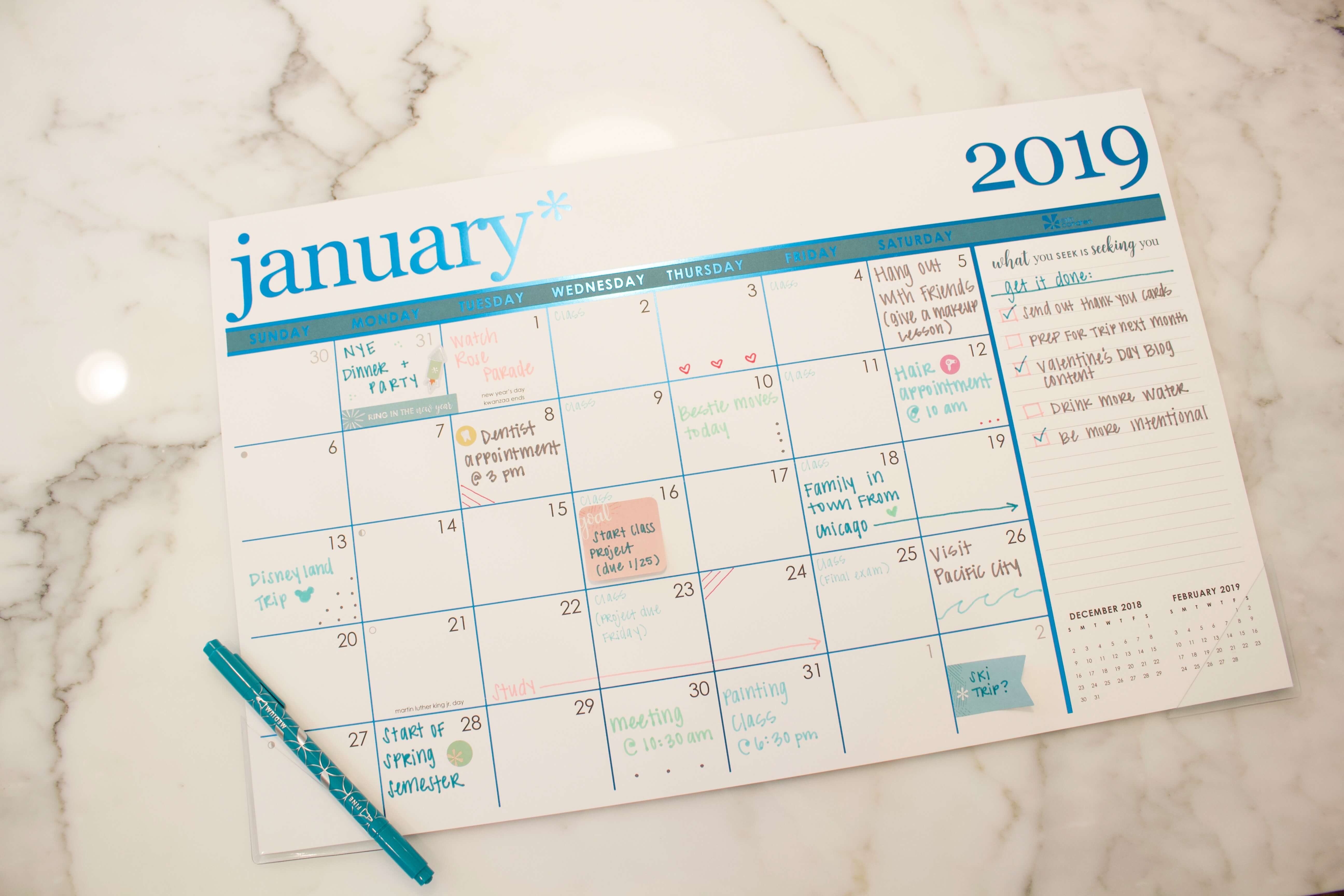 We are all guilty of saying "I'm too busy," myself included. This year, one of my goals is to be more committed to my relationships with my family and friends. I've found that it's easier to do this when I have a monthly schedule laid out in front of me at my desk. This way, I'm reminded daily of exactly what's coming up and I can easily figure out when it's best to schedule in time with loved ones. While I use a LifePlanner as well for more daily plans, I use this Erin Condren Deskpad to keep track of the key dates. I encourage you to do the same!
Establish Realistic, Specific Goals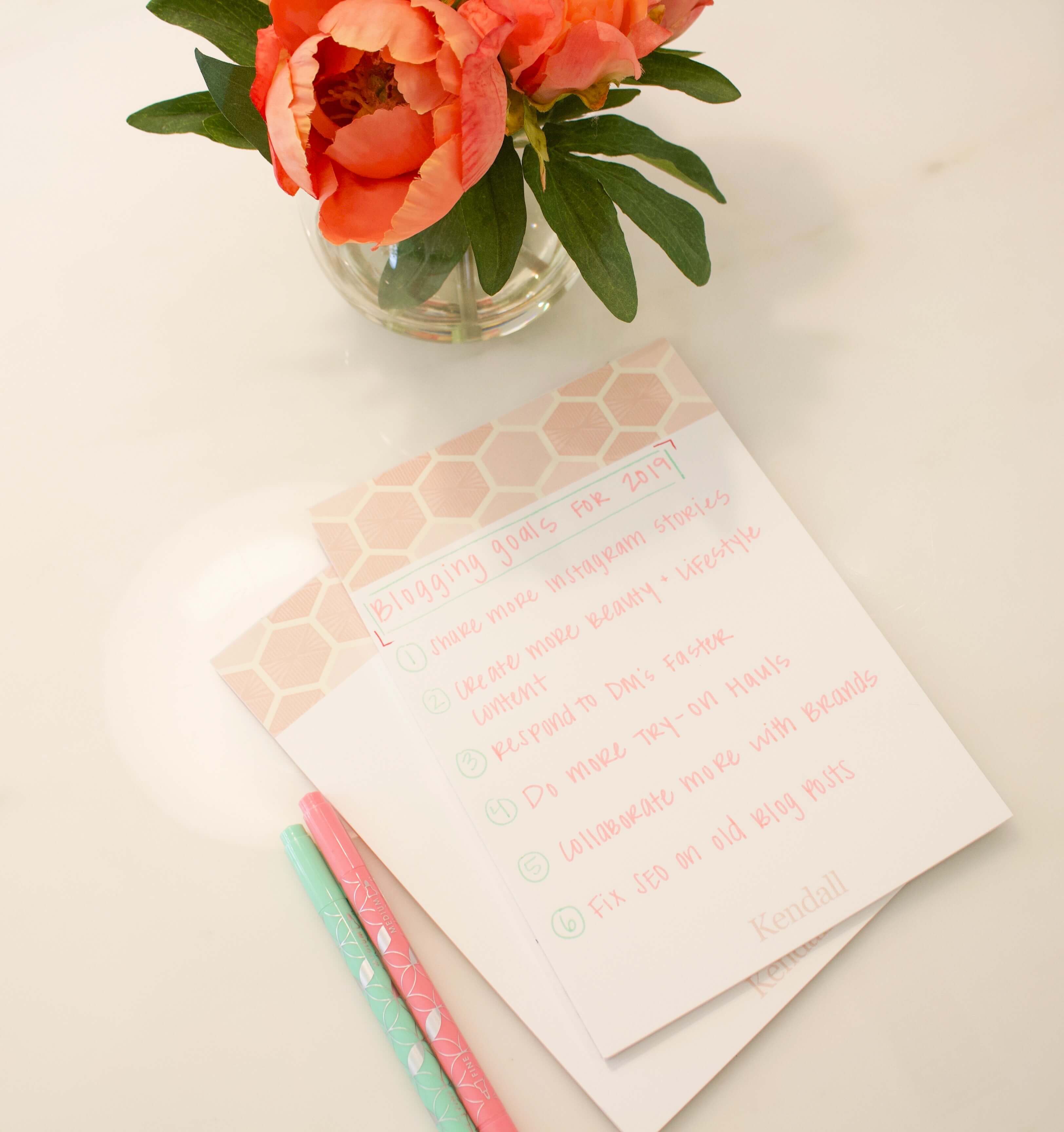 This one may have you thinking, really Kendall…we all know how to set goals. However, I feel one of the main reasons why people fail to reach their goals is because they are too broad. The key is to establish goals that are specific and attainable, but still a little challenging.
Personally, I like to divide my goals into categories such as blogging goals, school goals, etc. To be more purposeful in reaching these, I use the Erin Condren Medium Notepads without lines. Mine are the hexagon print in the color cherry blossom. I love how they have my name at the bottom of them. This is a complimentary option when you order the notepads.
Commit to Meaningful Communication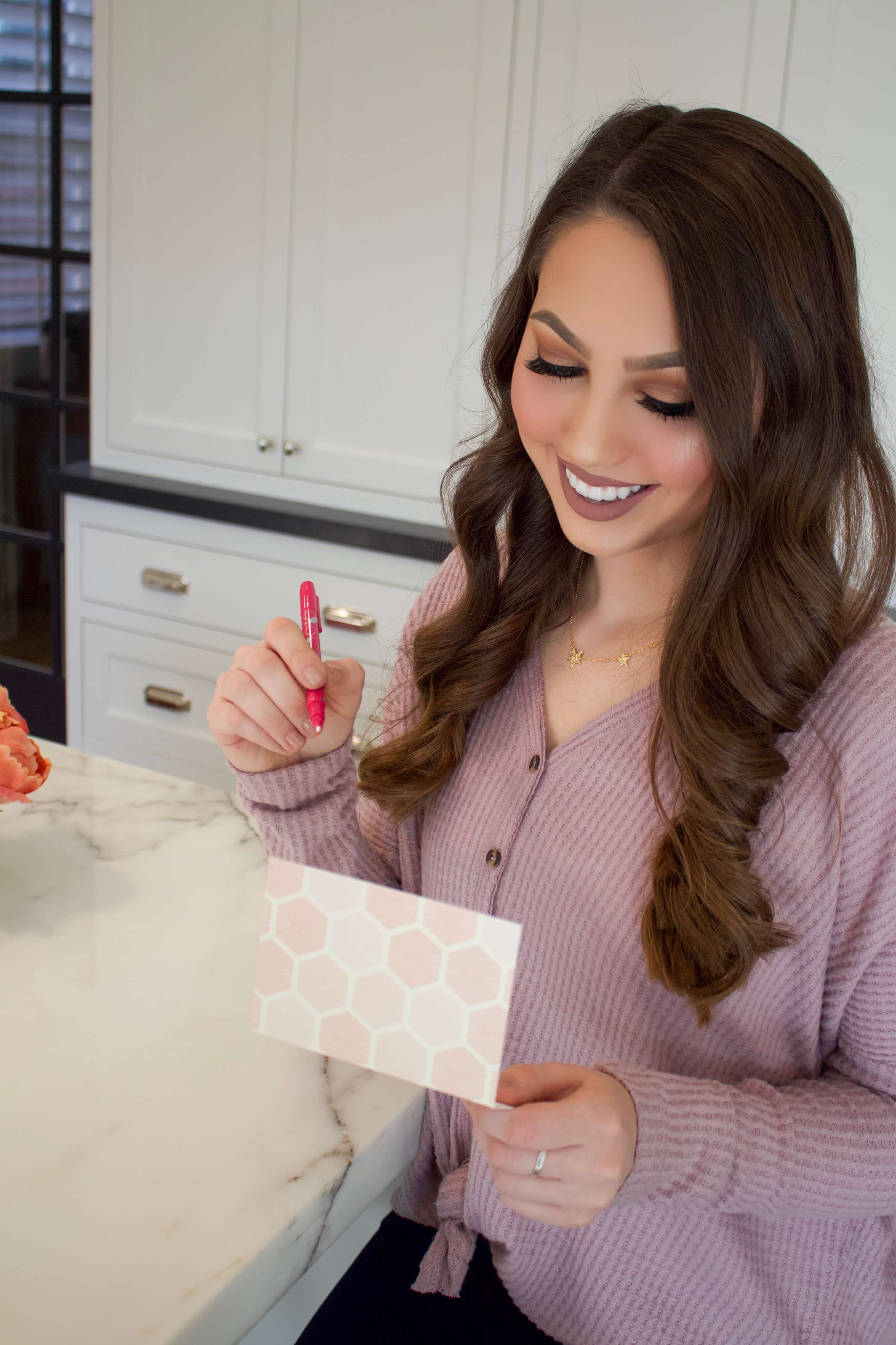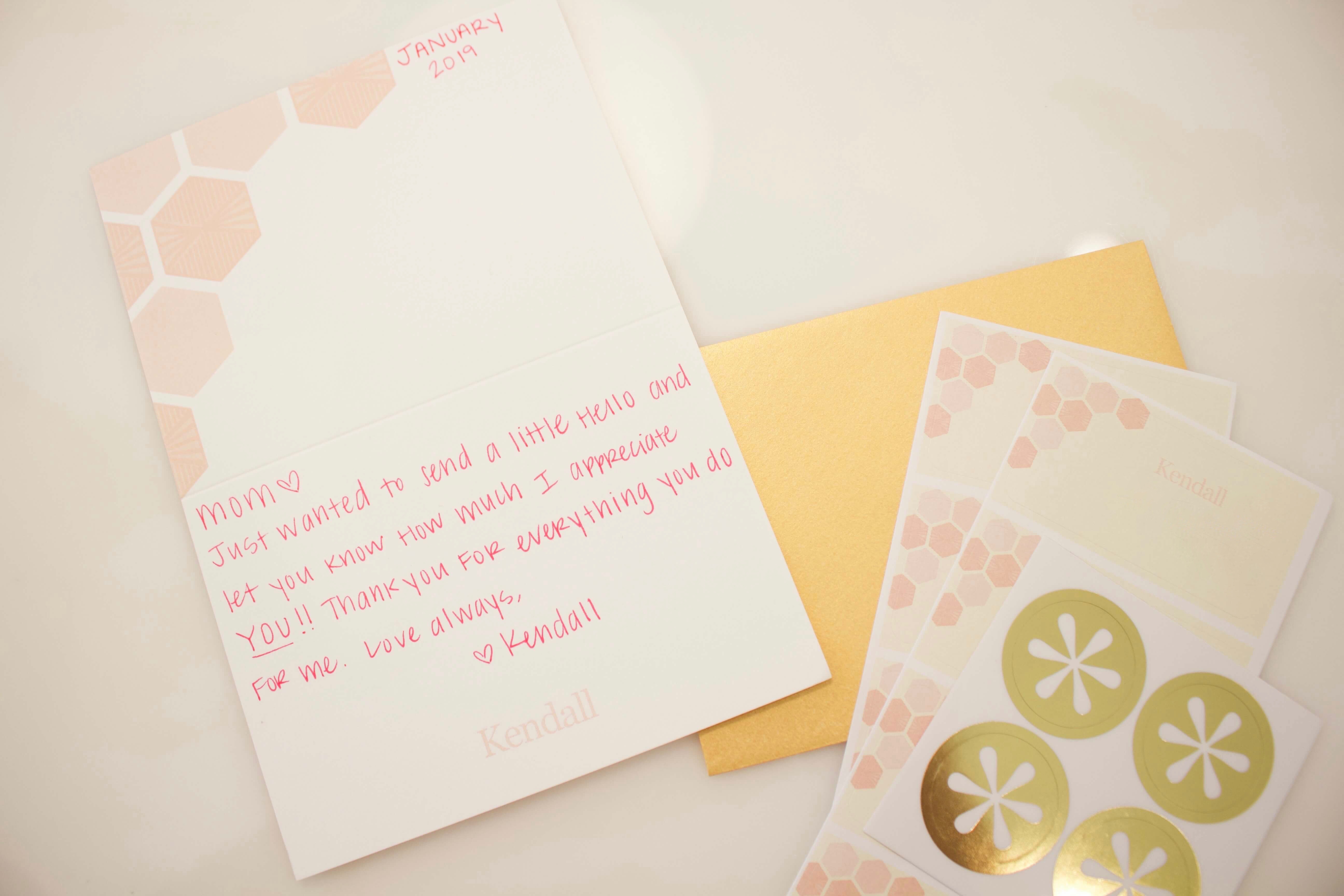 In the age of sending texts and DMs, I'm still a firm believer in the power of handwritten notes. In fact, I feel that they have even more meaning now since they take a lot more effort than the digital options we have at our fingertips. This year, I encourage you to commit to more meaningful communication.
To make this fun and even more special, I recommend picking out a personalized stationery set from Erin Condren. I wanted mine to match my notepads so I chose the hexagon print in the cherry blossom color. I love how the stationery set comes with beautiful envelopes — I chose the metallic gold ones — and gold seals! They even come packaged in a storage box. Then, of course, I had to get matching address labels. Can you say #TypeA?!
Whether saying thank you, hello, or anything in between, these cards are perfect for the occasion!
Designate a Notepad for Weekly To-Do's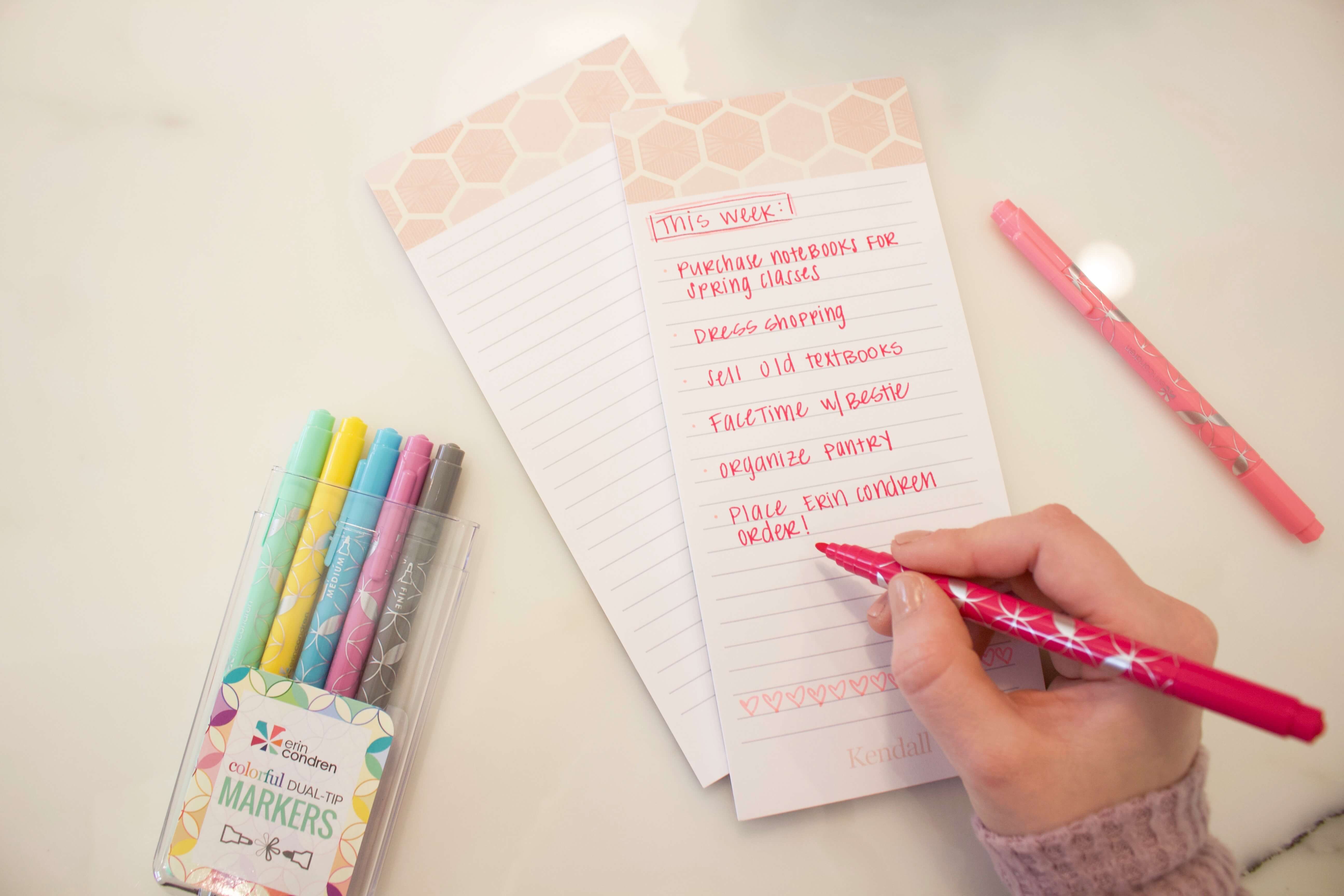 If you haven't figured it out already, I'm a huge fan of lists. However, in the past I found myself losing my lists because I would use a bunch of different notepads and leave them all over the house. To be more efficient and organized, I decided that this year I would designate a notepad just for writing my weekly to-do lists. Also, I keep this notepad in the same spot so I can always find it.
Be Prepared For Every Occasion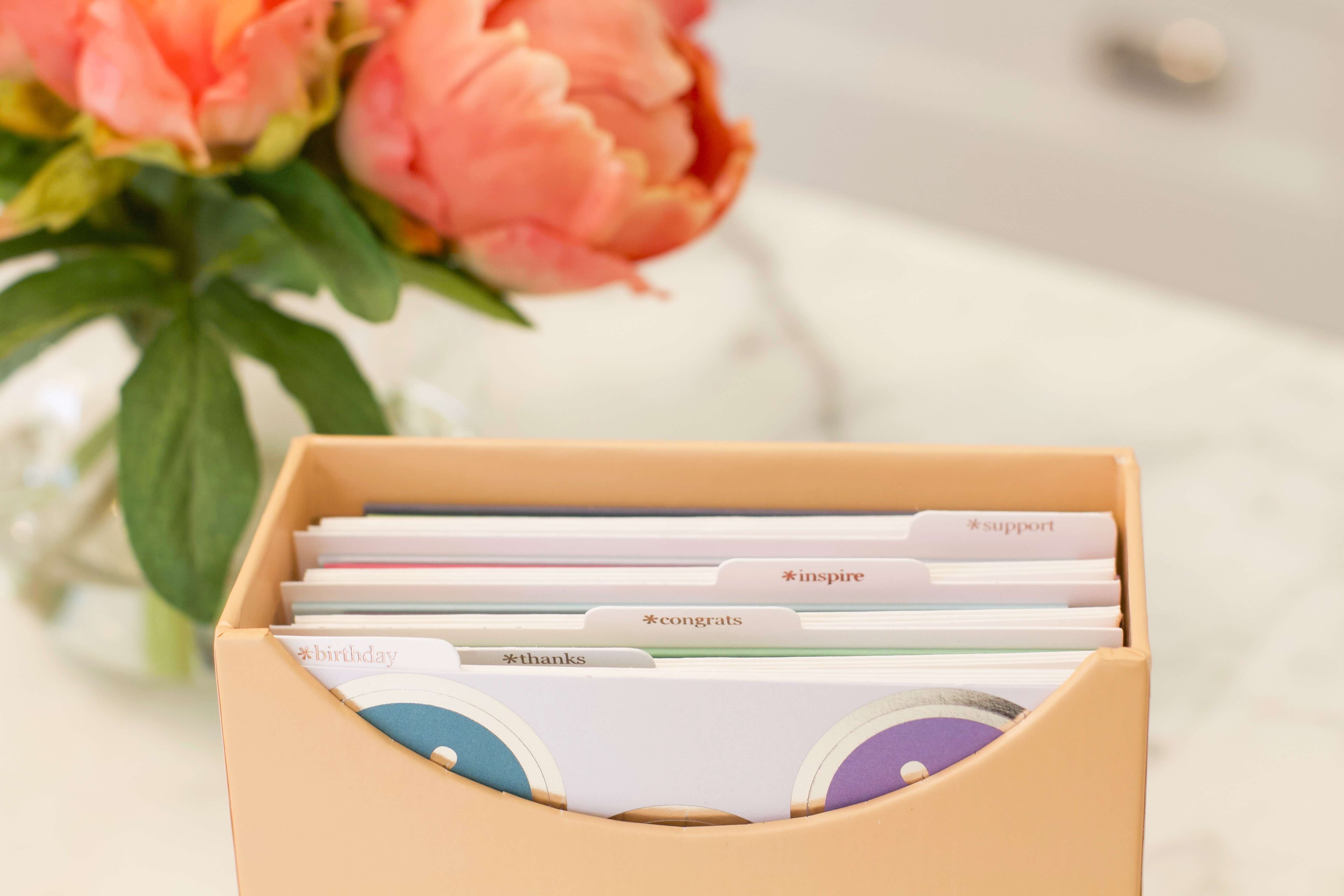 You never know what will come up! While I love my personalized stationery, I also think it's good to have cards on hand for every occasion. That's why I love the Erin Condren All-Occasion Stationery Set! Whether you need to congratulate a graduate, send birthday wishes, or inspire someone, there is a card in this box. No need to run to the store to grab a card when you have this set! In my opinion, a huge part of living an intentional life is being prepared.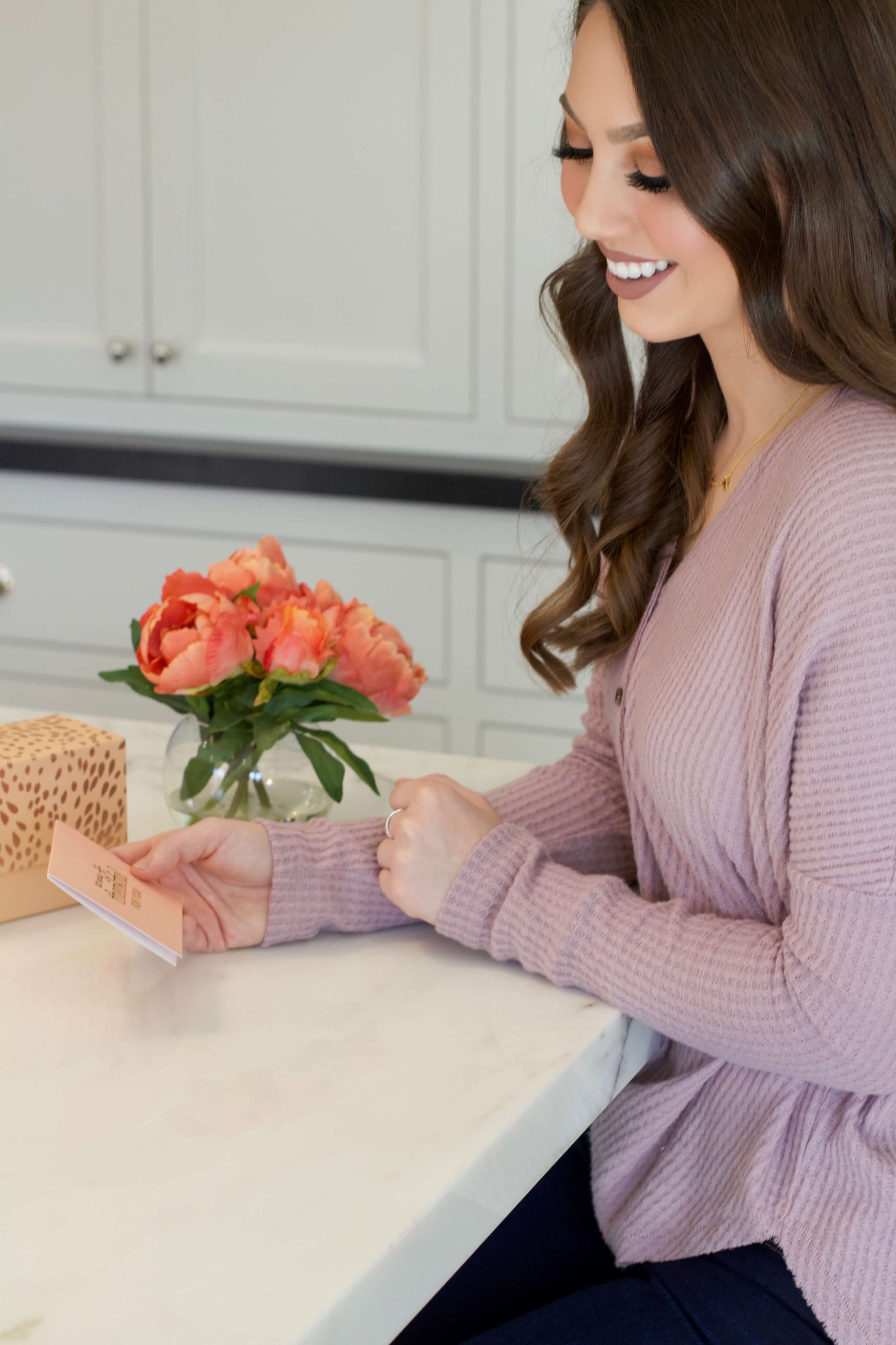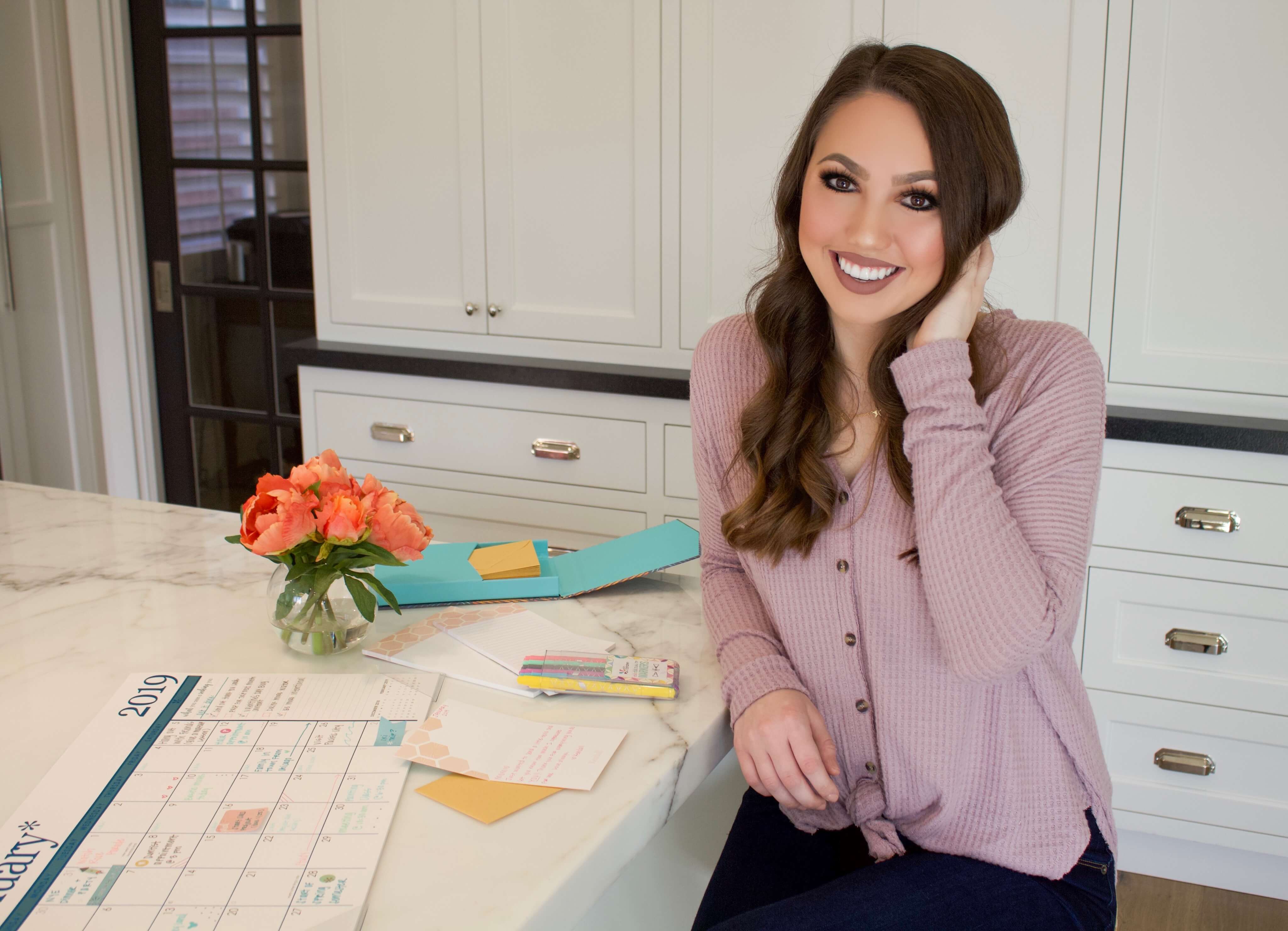 That's a wrap! I hope this post inspires you to be more intentional in 2019! If you have any questions about any of my Erin Condren goodies, please leave a comment below! Also, don't forget to check out my other Erin Condren blog posts.
If it's your first time ordering from EC, use this link to get $10 off your first purchase. By using my link, after you create an account, you will receive  an email with a $10 coupon code for your first purchase.
Shop My Erin Condren Items:

Thanks for reading!
xoxo Kendall
*All items were gifted to me. All opinions are my own. I only share brands and products on My Styled Life that I truly love and would purchase myself.