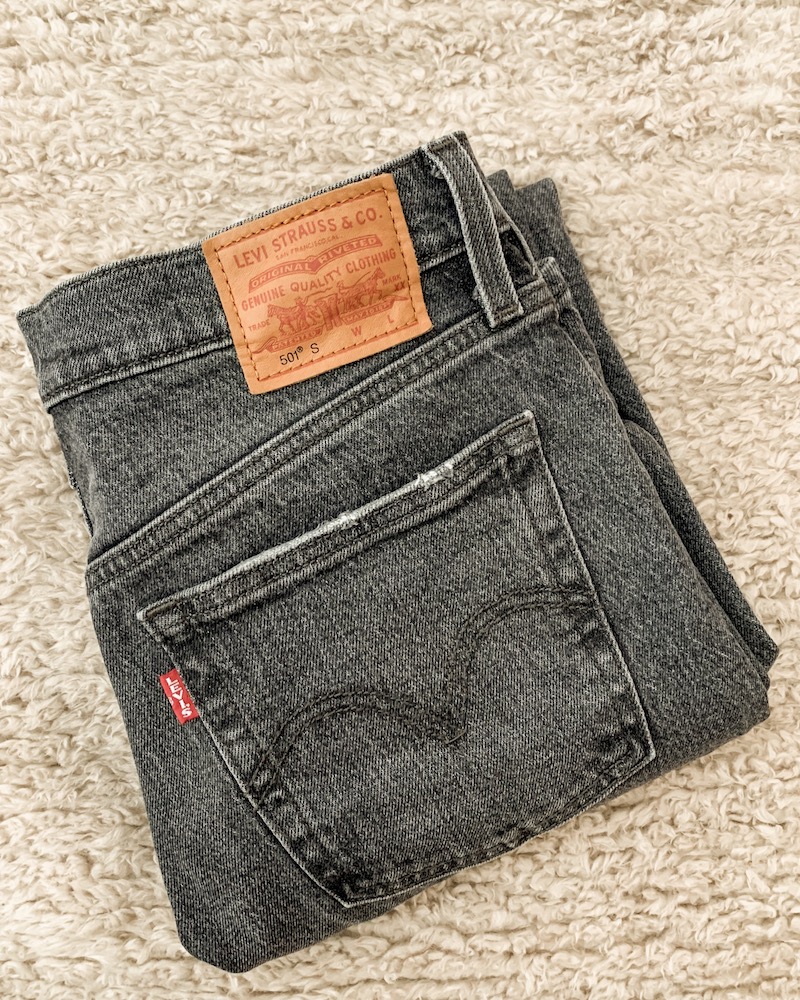 In my post about where to buy mom jeans, I shared how mom jeans aka high waisted, ankle crop jeans are trending! Since I have been rocking this trend a ton with my Levi's 501 Skinny Jeans, I wanted to share four ways to style them.
Style #1: Short Sleeve Bodysuit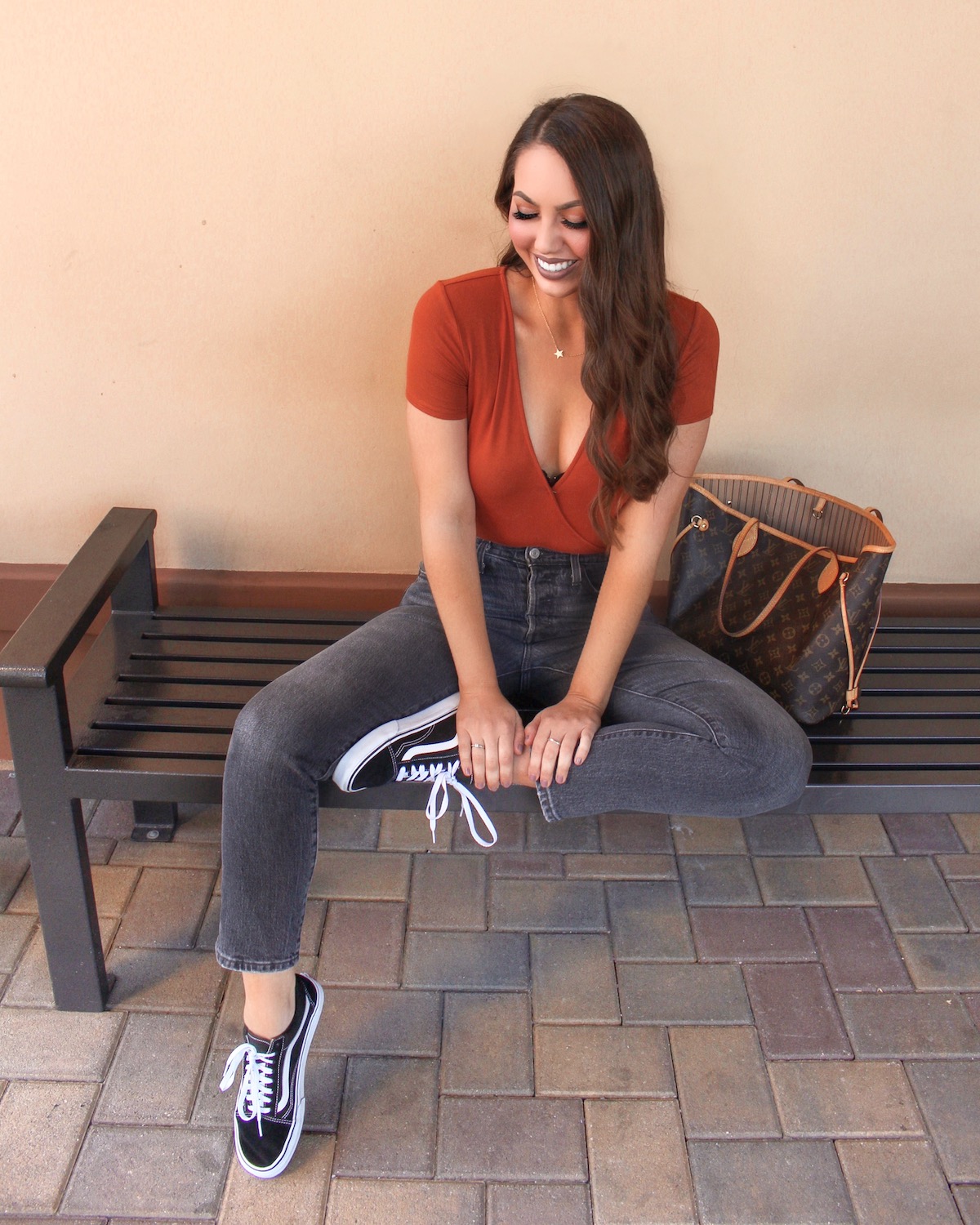 The simplest outfit of them all, for this look, I paired a short sleeve bodysuit with my Levi's and Vans. This outfit is great for running errands or just hanging out with friends. While my exact bodysuit, which is from Forever 21, is sold out, I found a ton of similar ones.
Style #2: Lace Trim Cami and Loafers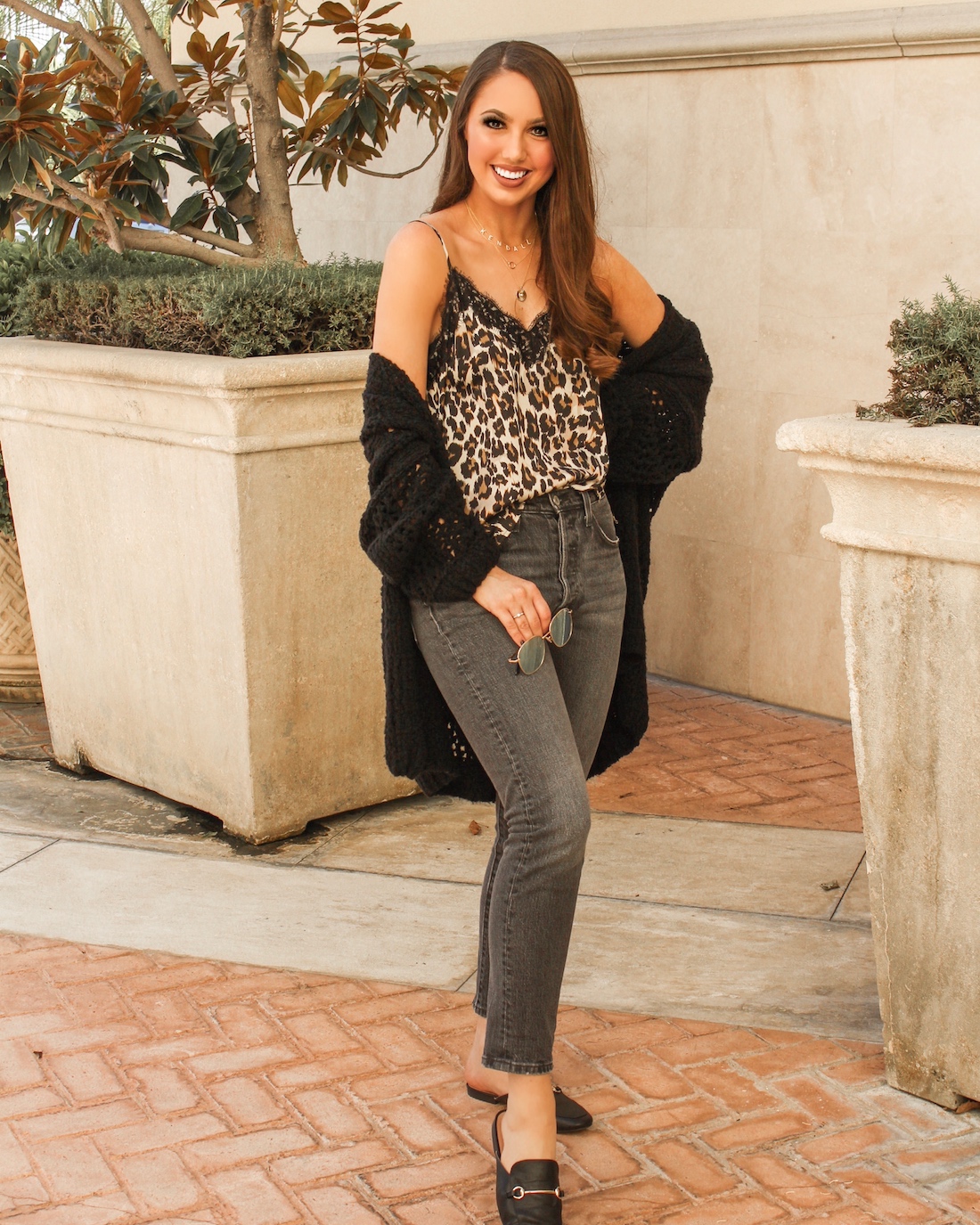 I'm all about taking something that is normally considered casual and dressing it up. My Levi's are no exception. By pairing my Levi's with a silk lace trim cami and loafers I made the outfit look classic and put together!
Style #3: Graphic Tee and Cardigan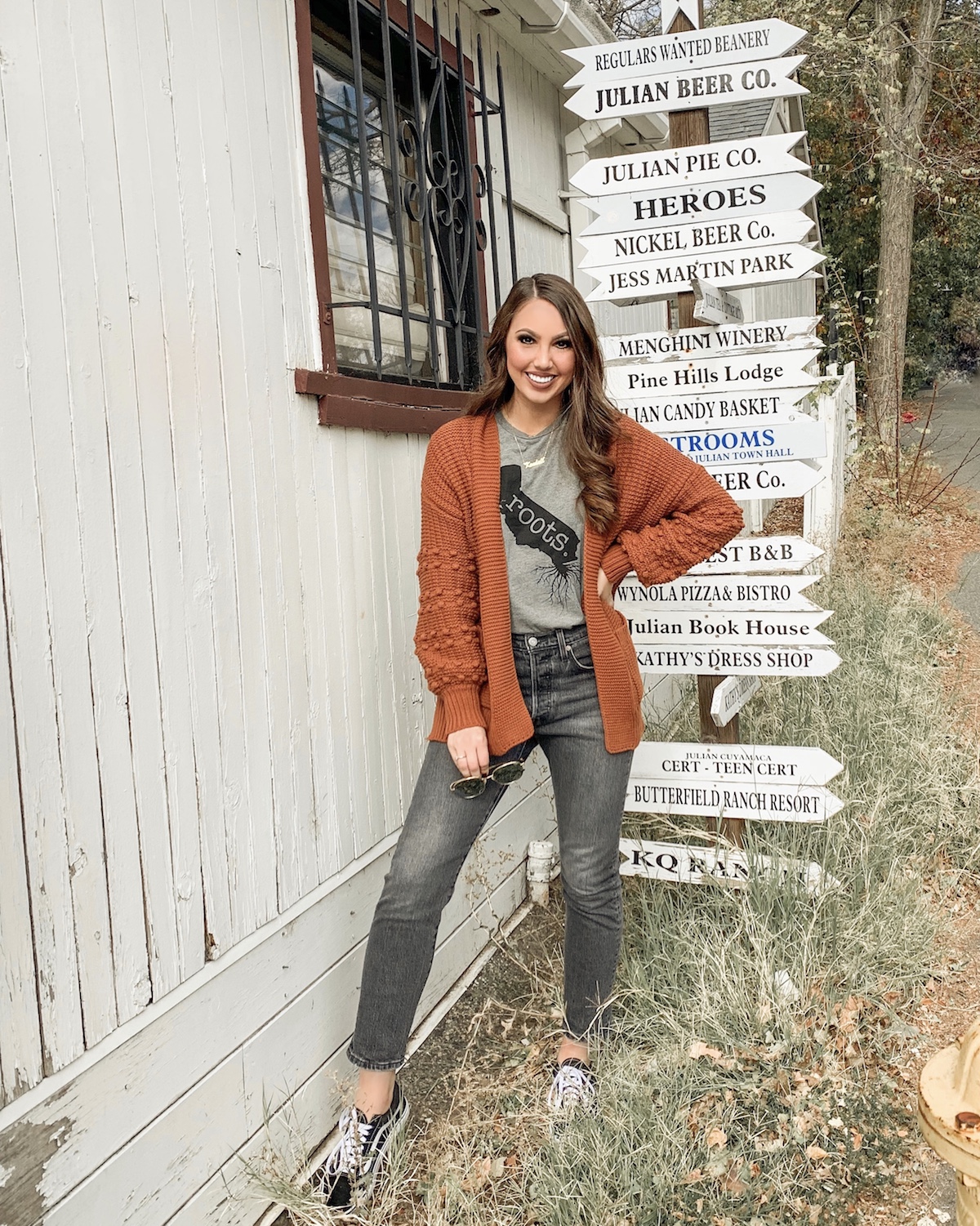 You can never go wrong with pairing a graphic tee and Vans with Levi's. To add a little fall pop of color, I threw on an oversized, caramel-colored cardigan! This cardigan is my new favorite cardigan for fall. I love the color and it's so warm!
Style #4: T-Shirt and Heels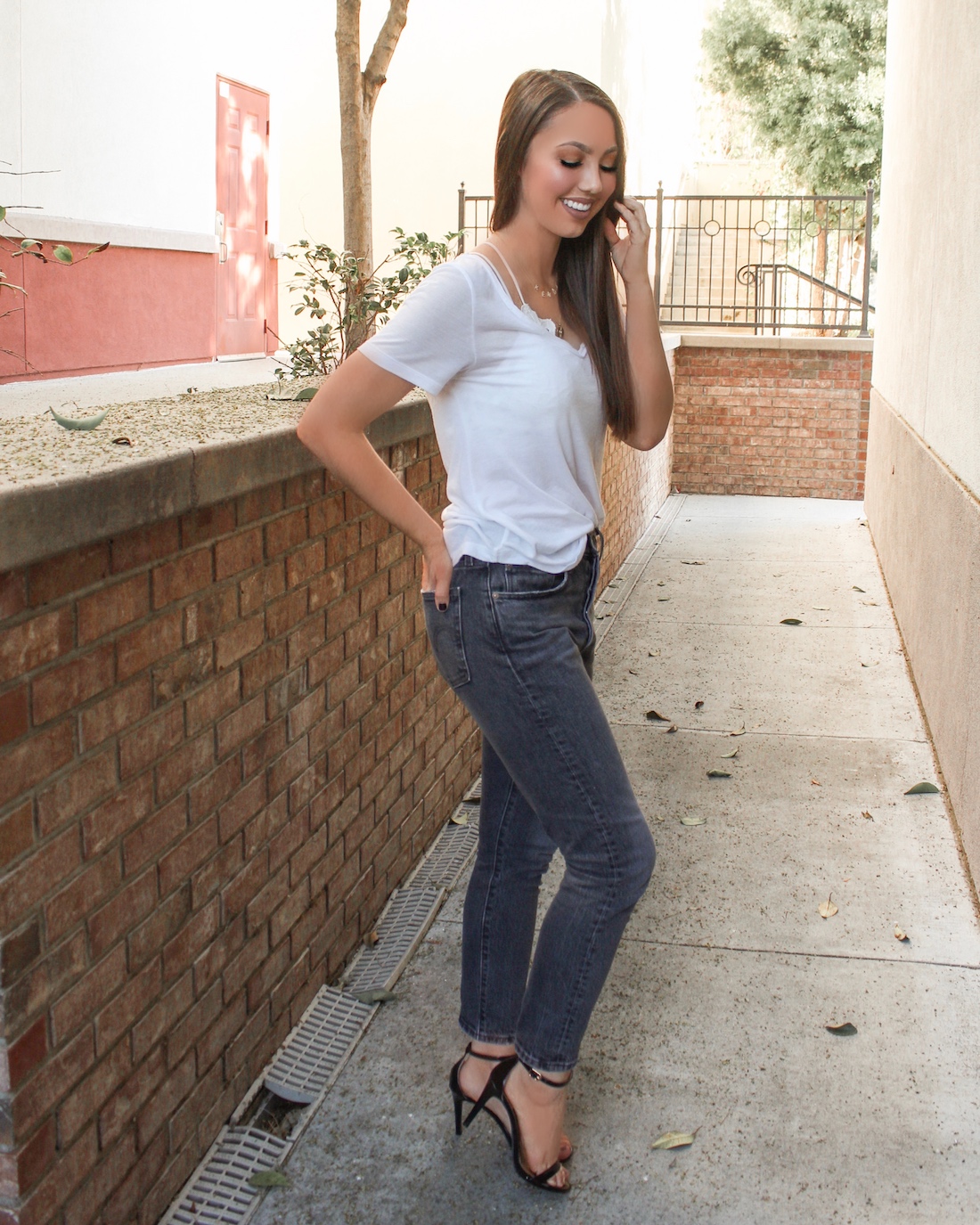 There is something about jeans, a tee and heels that I love! It's casual, yet classic! You can even roll up the bottom of the Levi's 501 Skinny Jeans for an added touch.
How do you style your Levi's?! Thanks for reading!
xoxo Kendall