Lately, it seems like every clothing store that I walk into is selling scarves, beanies, cardigans — you name it — made from one material. Chenille!! Yes, that trend from the '90s has returned! I'll admit that at first I was hesitant about this trend. The fabric can look a little "holiday-ish" in my opinion… However, after taking the plunge and purchasing this brown chenille cardigan from Anthropologie, I now love the trend.
Since I've been wearing my cardigan post-holidays, I can safely say that chenille is perfect for ALL winter months. It's a fun way to add some texture to an outfit and don't even get me started on how soft the fabric is. All I will say is that at the end of the day, I hate taking my cardigan off!
My tip for those styling any chenille piece is to be careful of what you pair it with. Chenille makes a statement itself and you want to make sure your other outfit pieces do not overpower it. Stick with more simple pieces like I did. I opted for a black thermal top, plain olive pants, and a black leather crossbody so that my chenille cardigan would be the star of the show.
Sadly, my exact cardigan sold out a few weeks ago. However, if you scroll to the bottom of this post, I'm sharing some of the cutest chenille pieces out there that I have my eyes on!!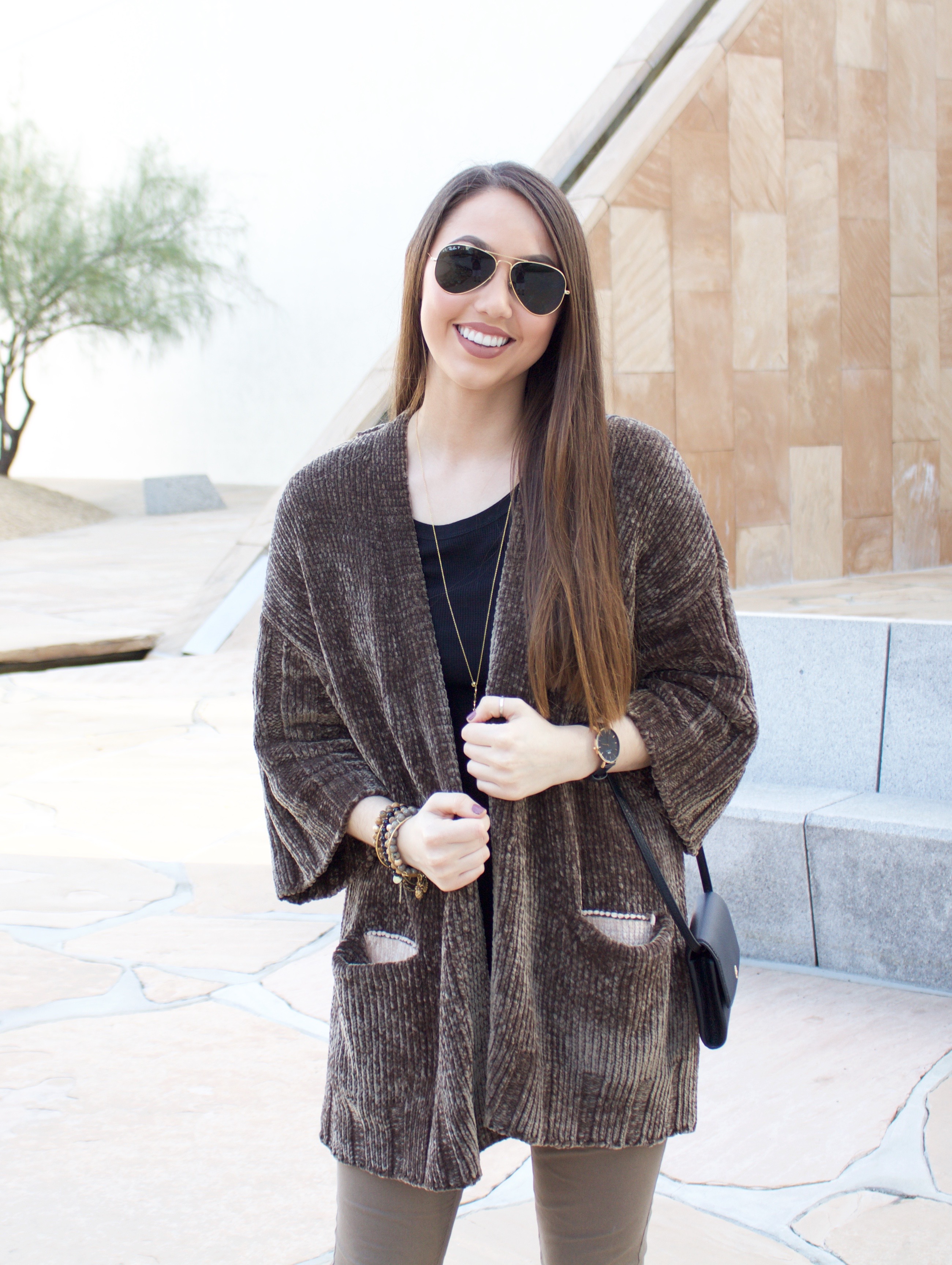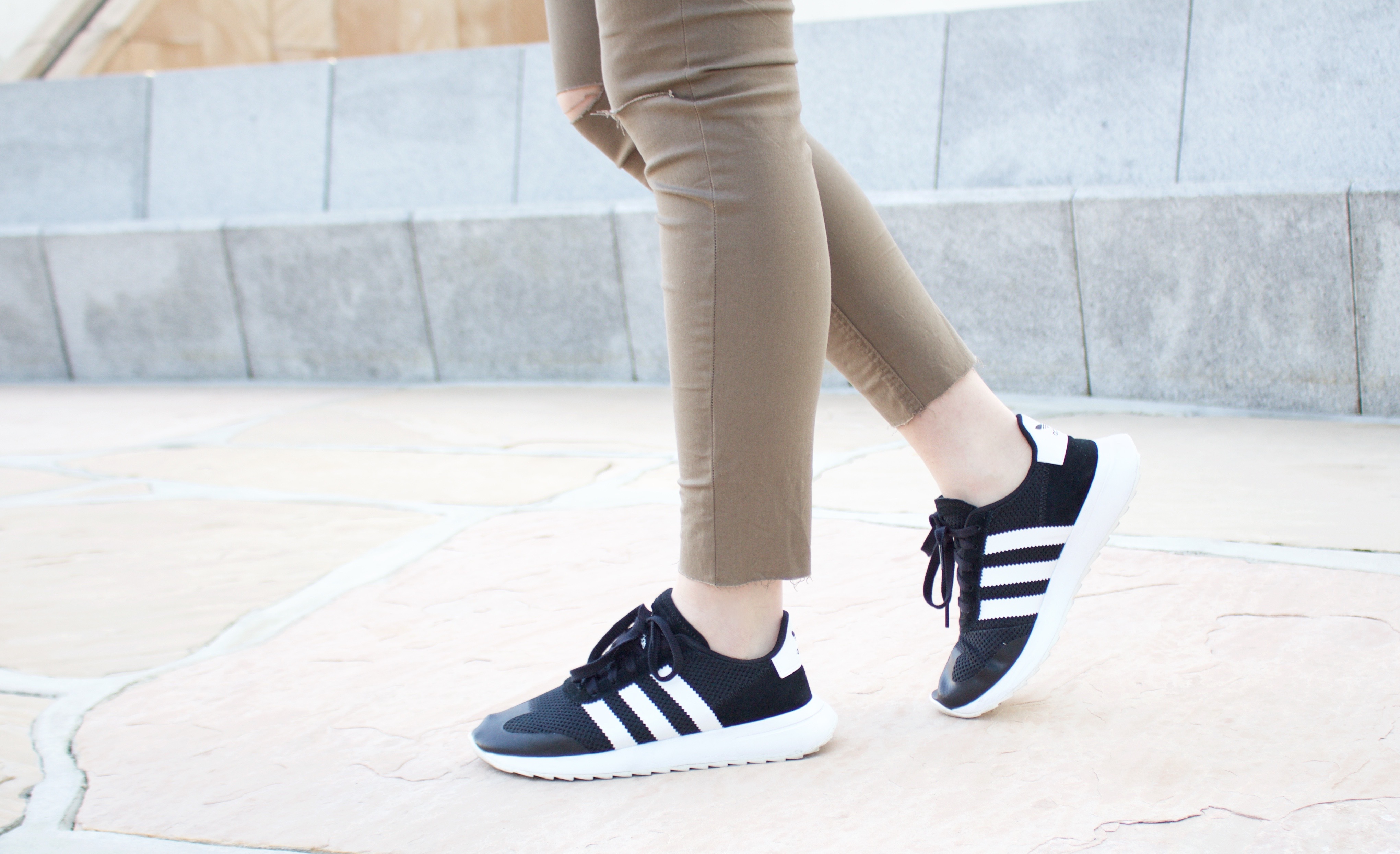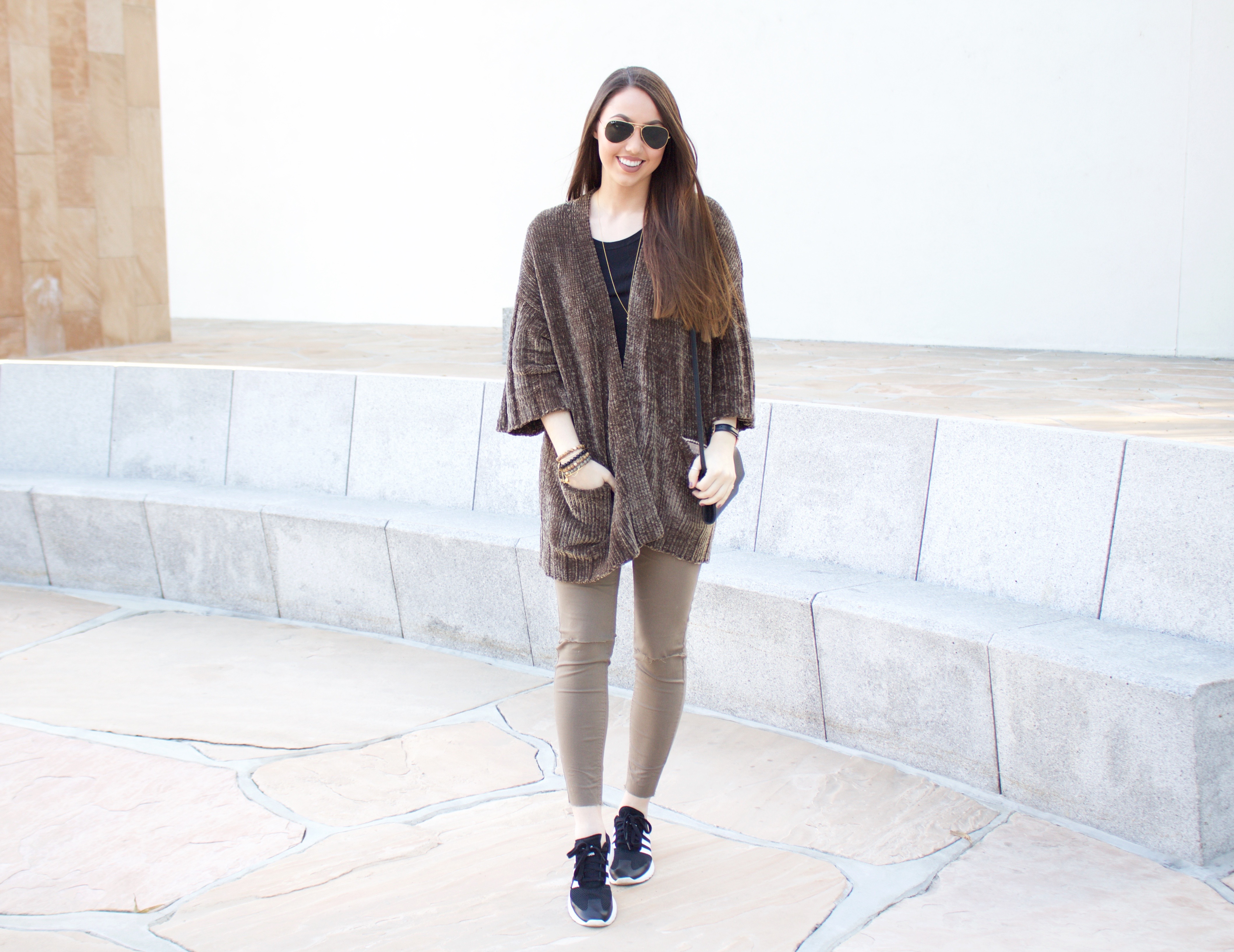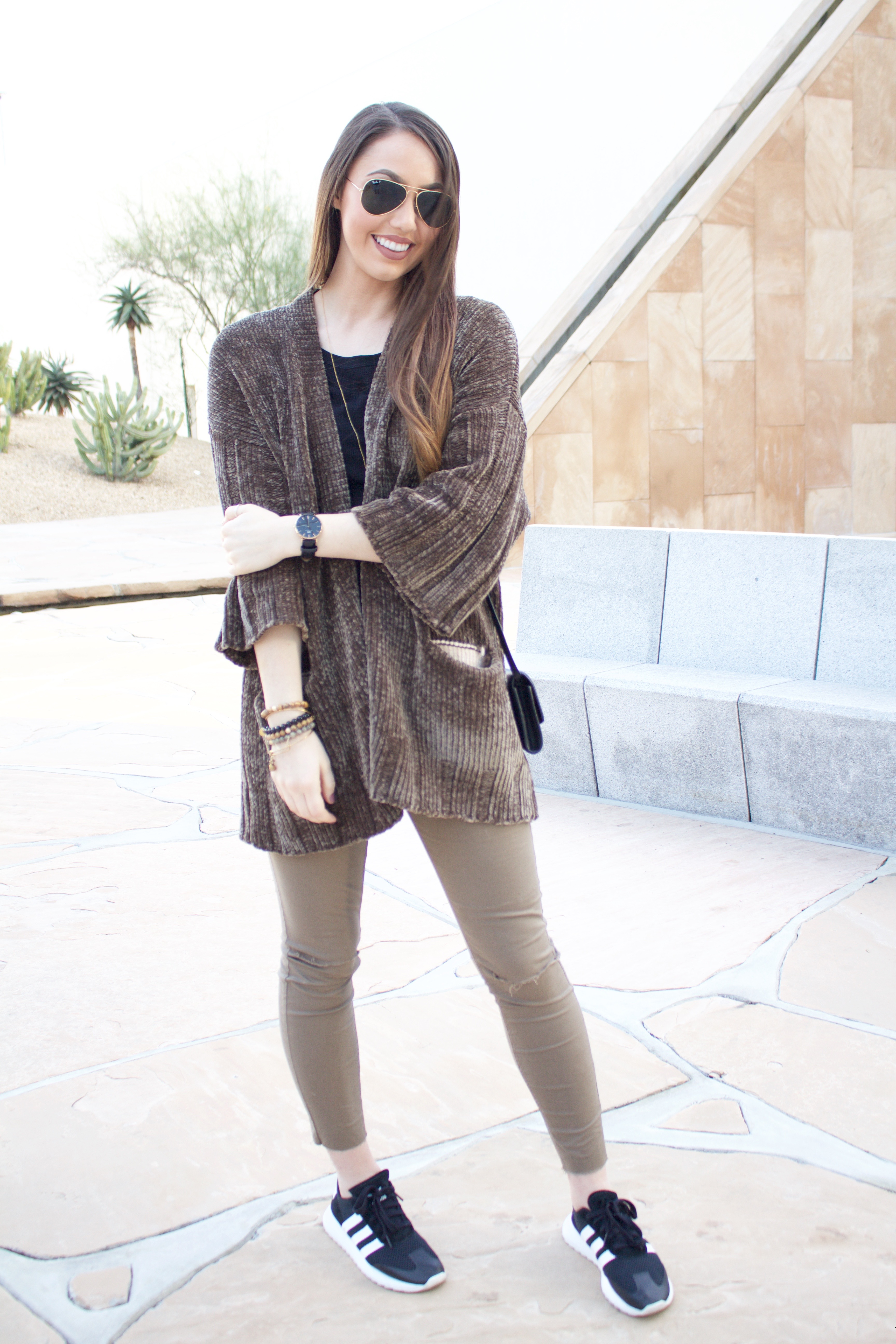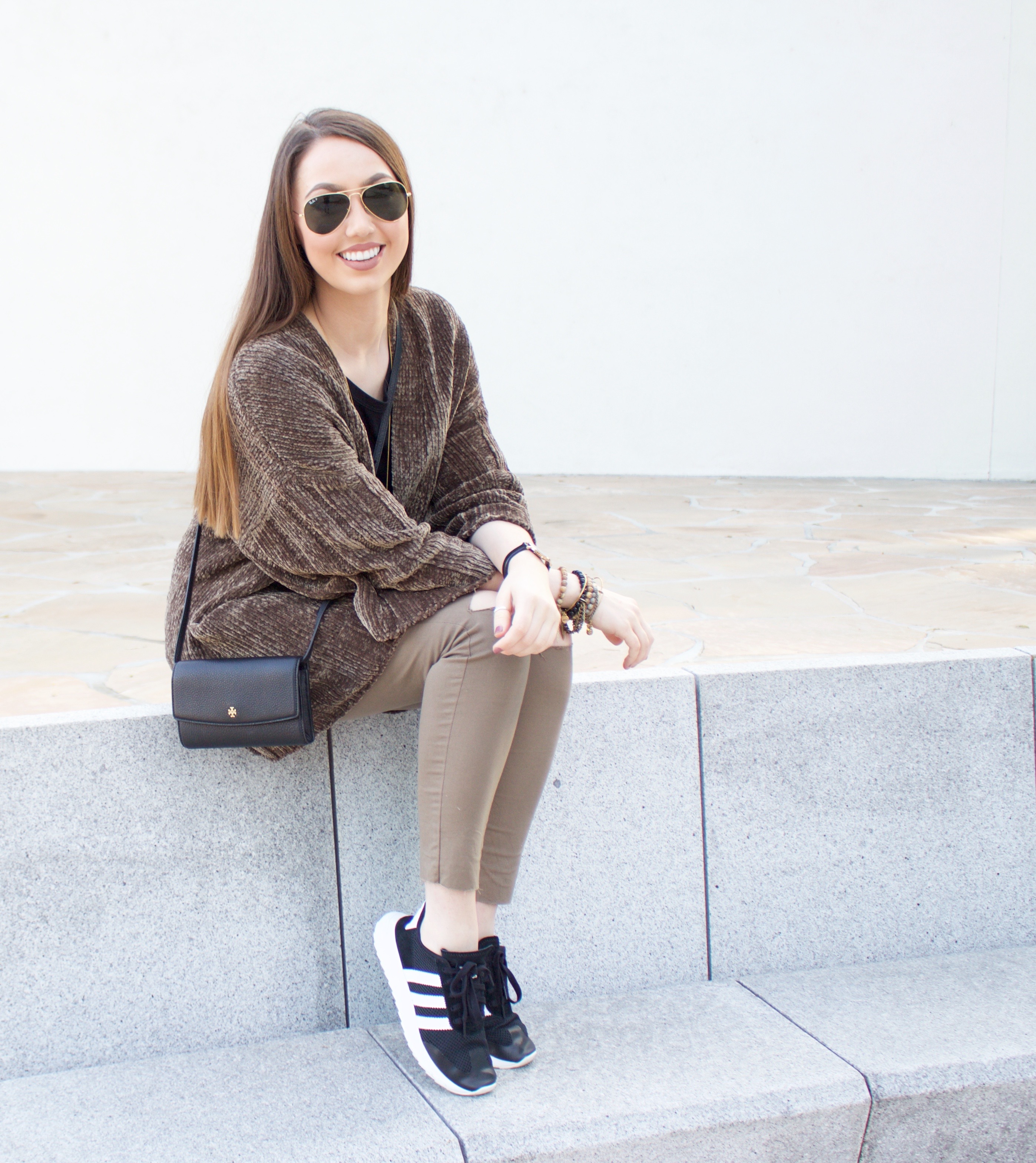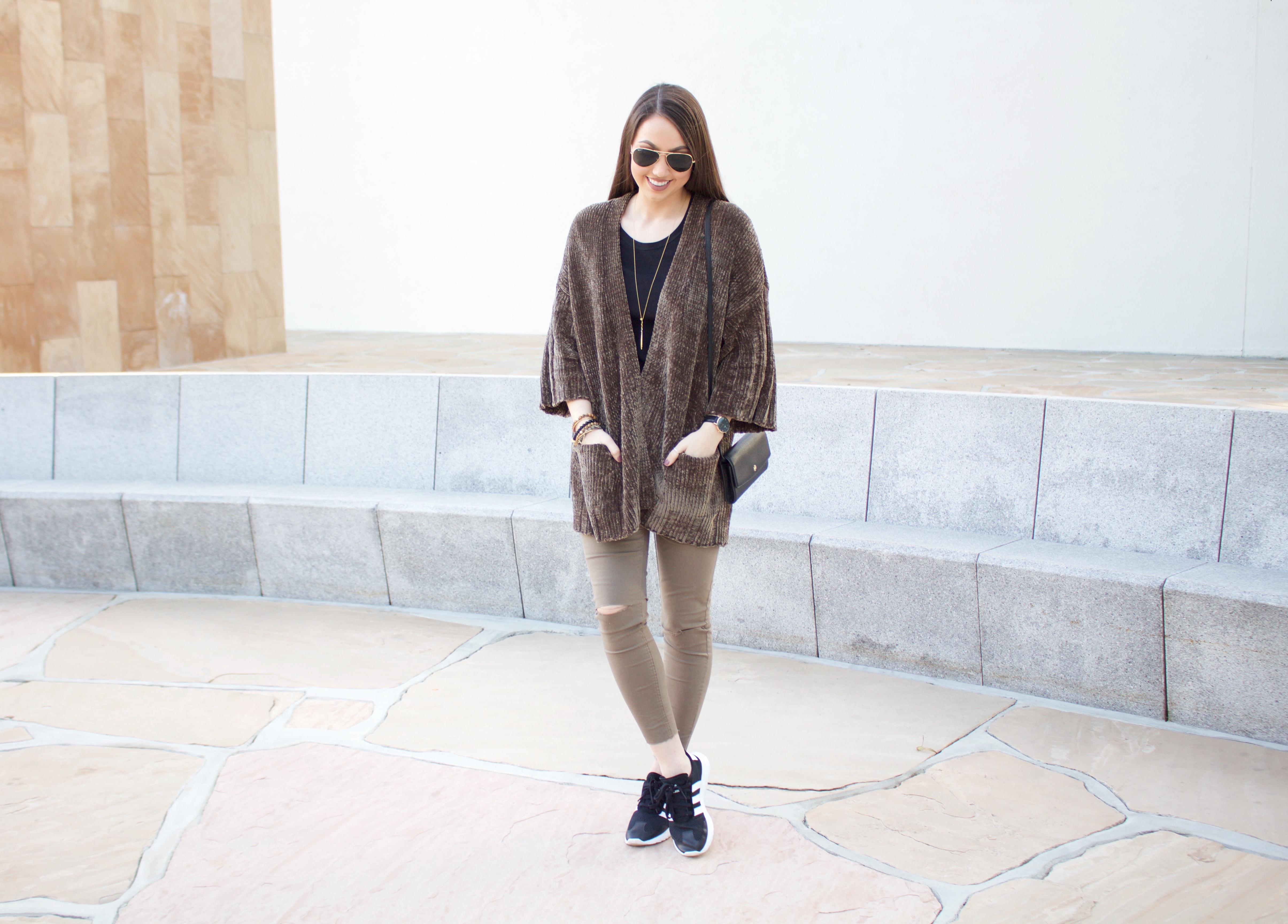 Outfit Details:
Chenille Cardigan (sold out) | Similar Olive Green Pants w/out holes | Adidas Flashback Shoes, also available here | Black Thermal Top | Similar Gold Lariat Necklace | Gold Aviator Sunglasses | Black Leather Watch | Beaded Bracelets | Similar Black Tory Burch Crossbody here and here
Chenille Pieces I'm Loving:

Are you embracing the chenille trend?? Thanks for reading!
Don't forget to check out my recent post on skincare here!
xoxo Kendall