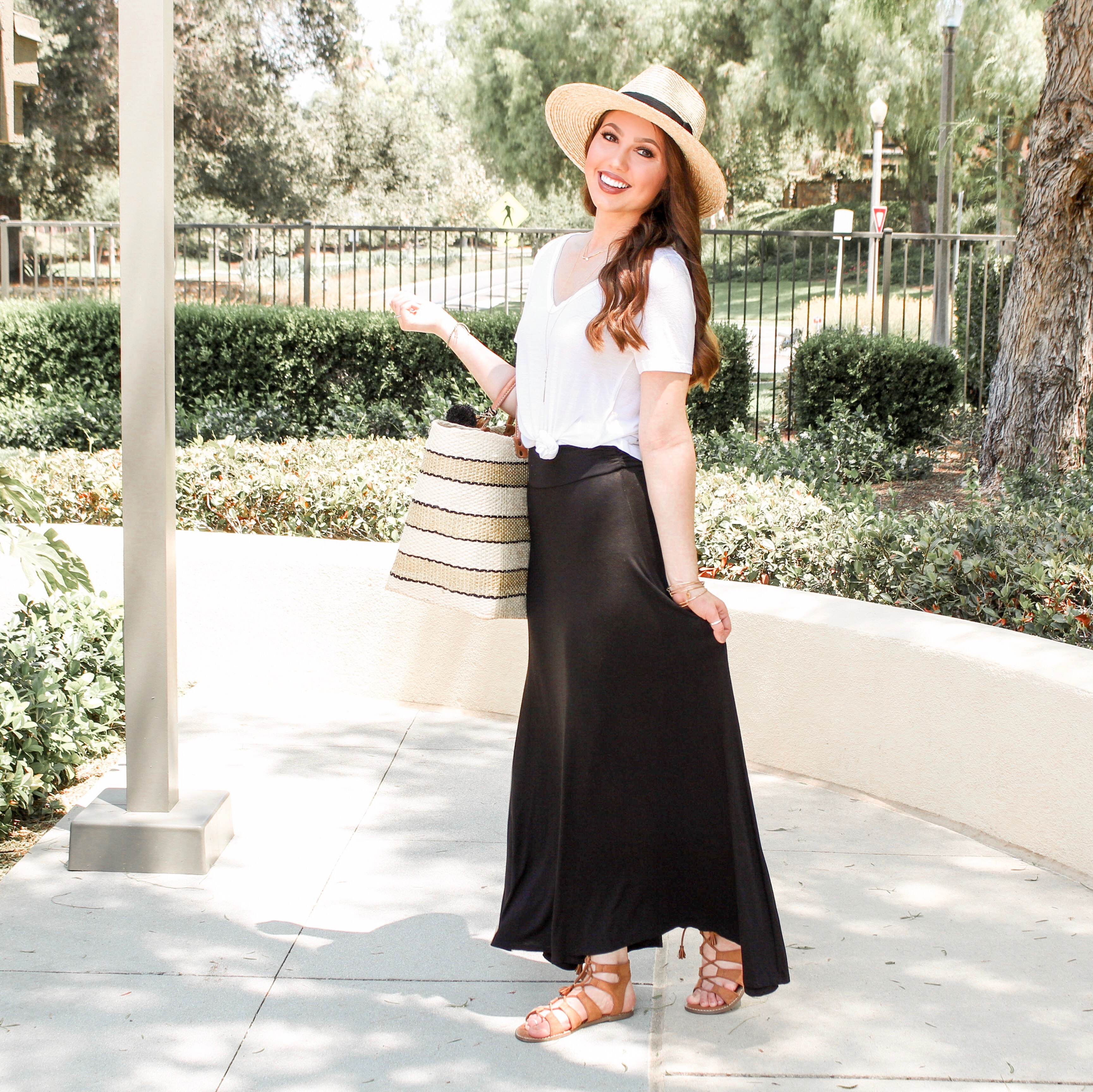 I know…the title of this post is a little shocking, but it's 100% true! One of the most commonly asked questions that I get is, "So do you buy clothes every week?" When I answer "NO" to this question, people are always shocked.
The Truth
As a grad student, I don't have endless money to be spending on clothes so I have to get creative with how I put together outfits. Of course, I do get new clothes here and there for the blog, but when possible I try to avoid clothes shopping. To be honest, I feel that this is SO realistic. It can be discouraging when you see fashion bloggers post pictures in new outfits on the daily. Let me tell you – that's not real life. That leads me to the other reason why I refuse to buy new outfits every week. I don't want to project the image that the only way to be fashionable is to buy new clothes every week. Most people can't afford to do that and neither can I.
How I Create Outfits
With that being said, to create various outfits to not only wear every day, but showcase on my blog and Instagram, I restyle things a lot! Take the outfit in these photos. I've had this black maxi skirt since high school and a majority of the other pieces are at least a year old. My top tip is to buy neutral basics and then turn them into an outfit with fun accessories. By doing so, you will find that you can create so many more outfits without spending a ton of money.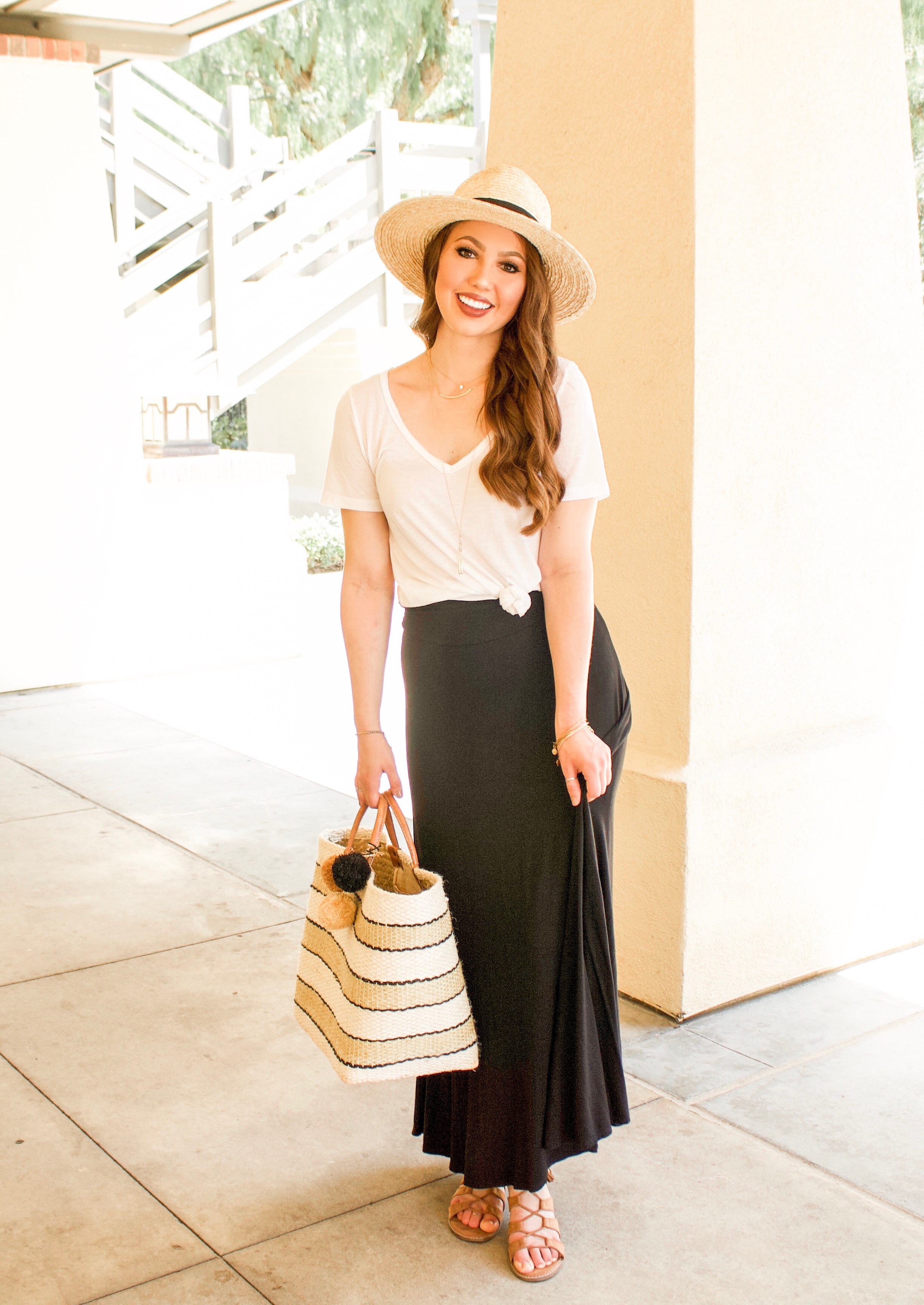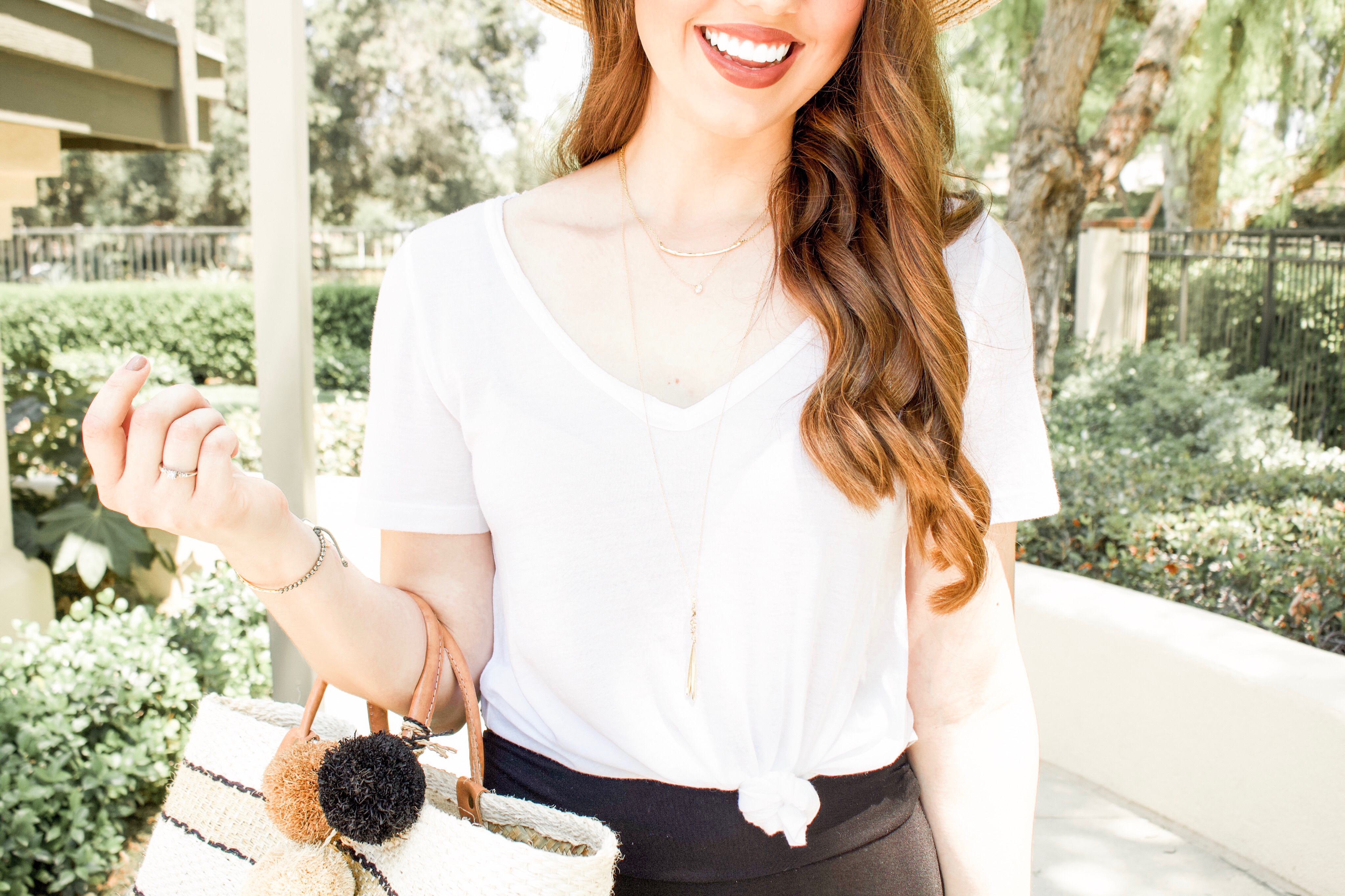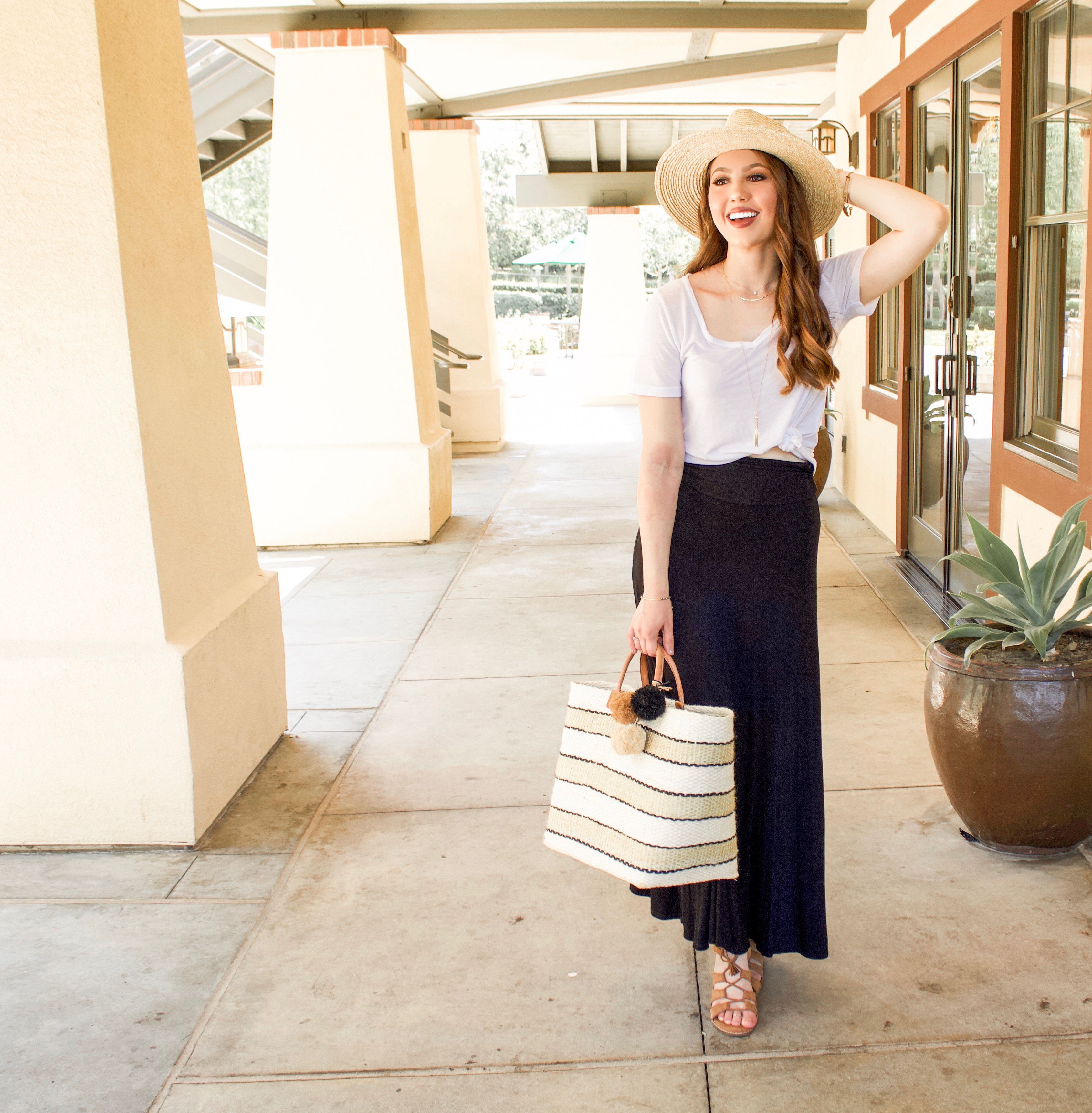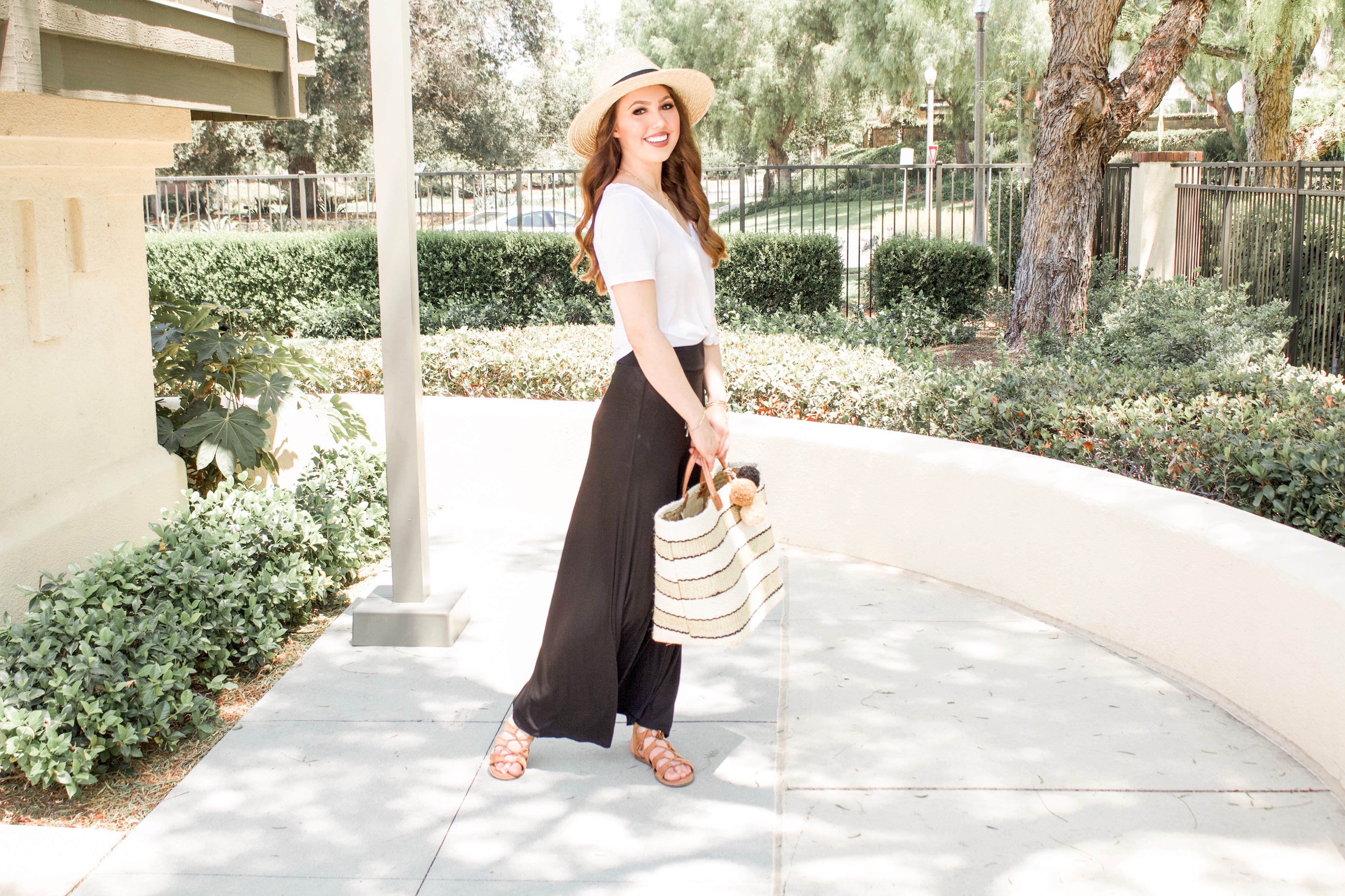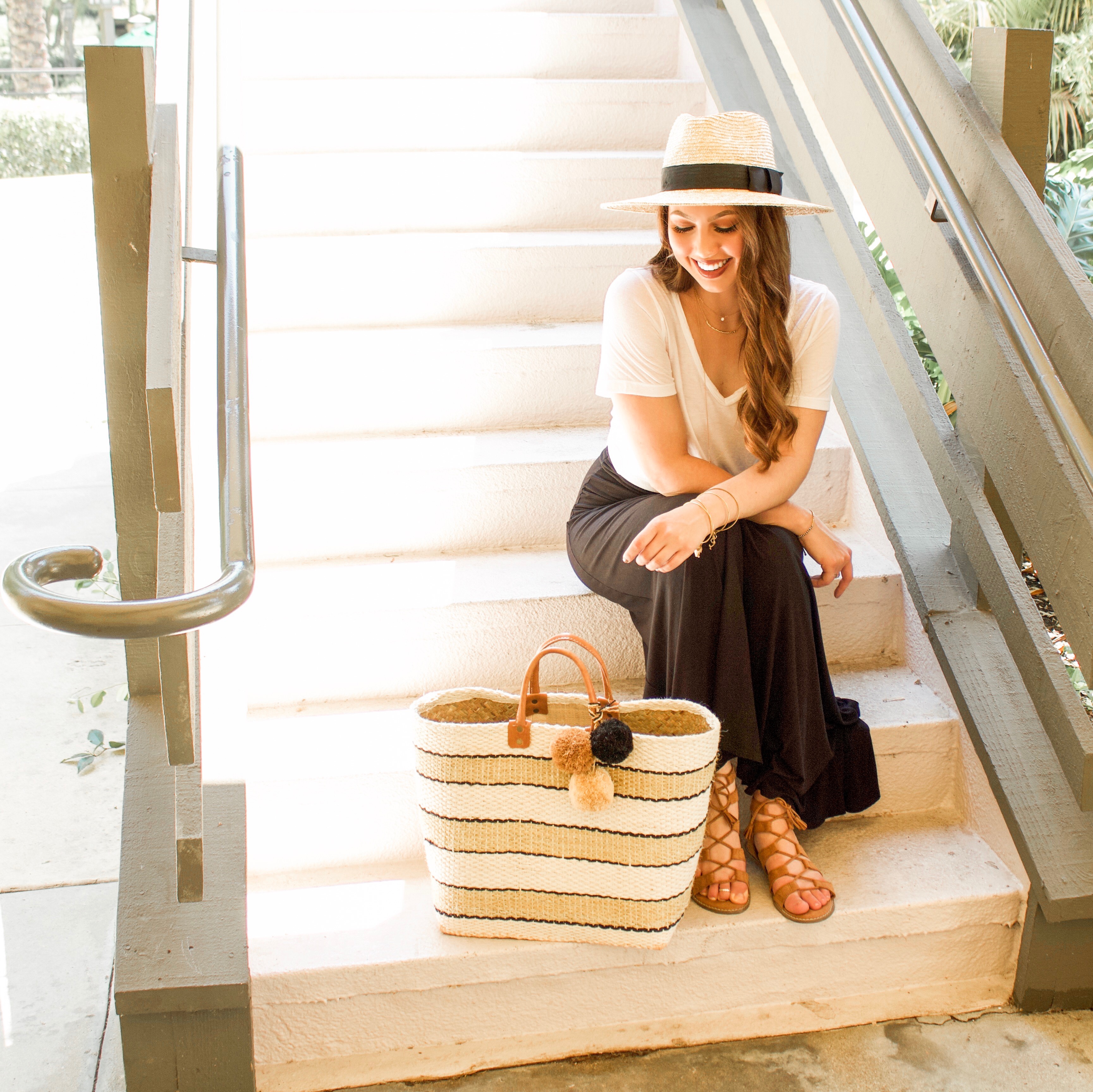 White V-Neck (under $18) | Black Maxi Skirt (old) similar here | Mar Y Sol Straw Tote | Straw Hat with Black Band | gorjana Gold Taner Bar Necklace | Gold Pendant Necklace | Alex & Ani Mermaid Bracelet | Alex & Ani Pineapple Bracelet | Alex & Ani Sea Turtle Bracelet | gorjana Power Gemstone Bracelet – Pyrite
Thanks for reading!
xoxo Kendall