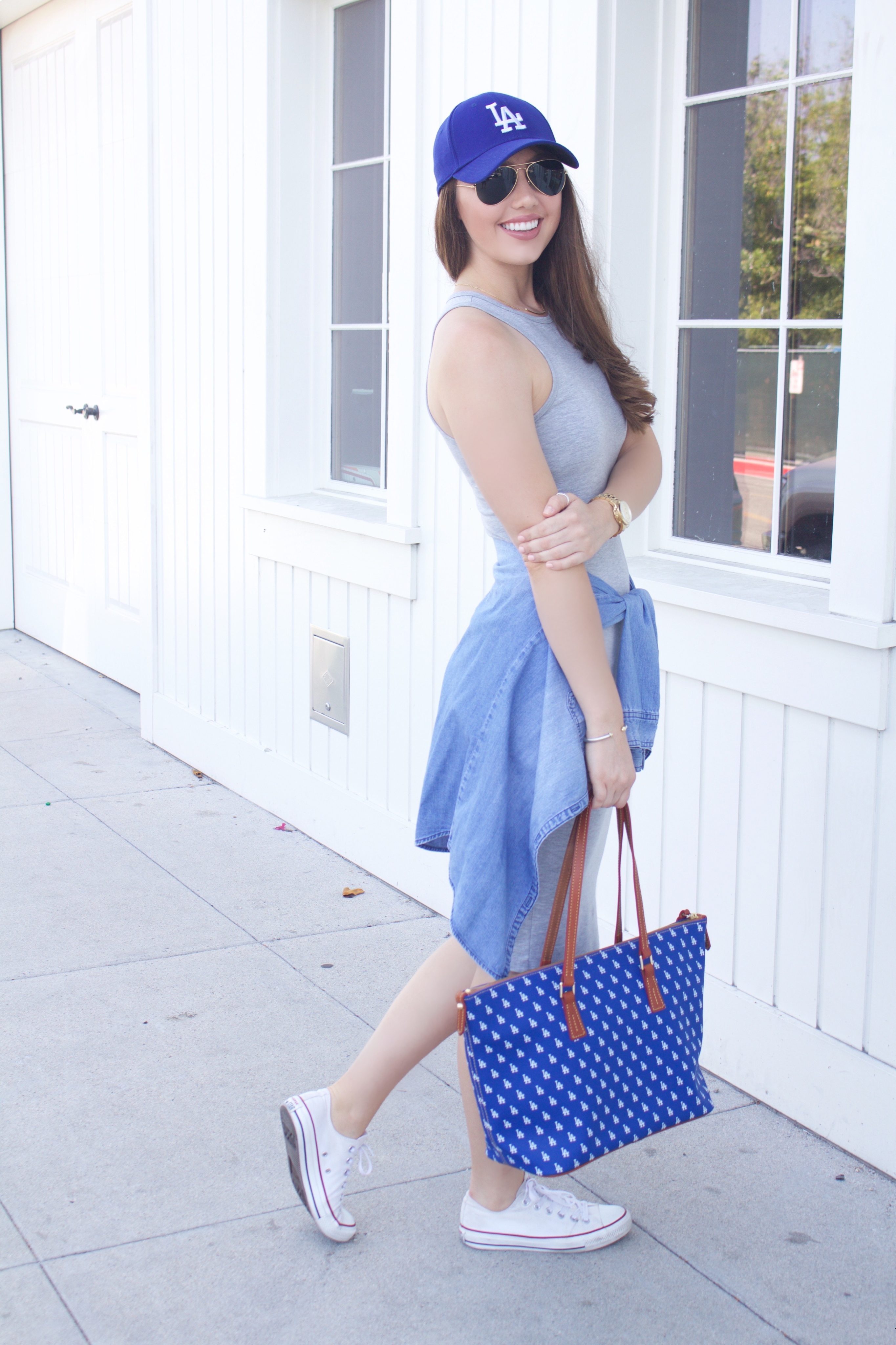 The start of baseball season is almost here! Since some of you will be attending opening day for your team, I wanted to share what to wear to opening day of baseball season! While you can always go traditional with jeans, a team tee, and sneakers, I wanted to mix things up.
My outfit is actually pretty simple! However, I think that many ladies are stuck in the mindset that they have to wear the traditional outfit mentioned above. With that being said, I hope my non-traditional outfit inspires you to change up your baseball attire this season.
For this look, the foundational piece is a gray bodycon dress that has been in my closet for years! Then, I always like to tie a chambray top around my waist to add a little something to the look. Also, this is a great idea if you're going to a night game. If you get chilly, you can just put the chambray on. Since going to a baseball game usually involves A LOT of walking to get from your car to your seat, I typically wear sneakers. For a sporty chic look, I think the best options are Converse or Adidas.
The stars of the show, however, are definitely my Dodgers tote and hat! In my opinion, a baseball hat is a must for going to a game! Luckily, wearing a Dodgers hat is also stylish – everyone wears them in SoCal with sporty outfits. As for the purse…some may think it's a little over the top, but I love it. It fits everything I could possibly need in it for a game.
I'm seriously SO excited for baseball season to begin! While I may be into fashion and beauty, I'm also athletic and enjoy watching sports. If you're a Dodgers fan, be sure to follow me on Instagram. I'm sure I'll be sharing pics and videos all season as I cheer on my team. Who's your team?? I'm always curious who people cheer for. Even better is why they cheer for a specific team! Maybe in a future post I'll share why I root for the Dodgers! P.S. Scroll to the end of this post for outfit details!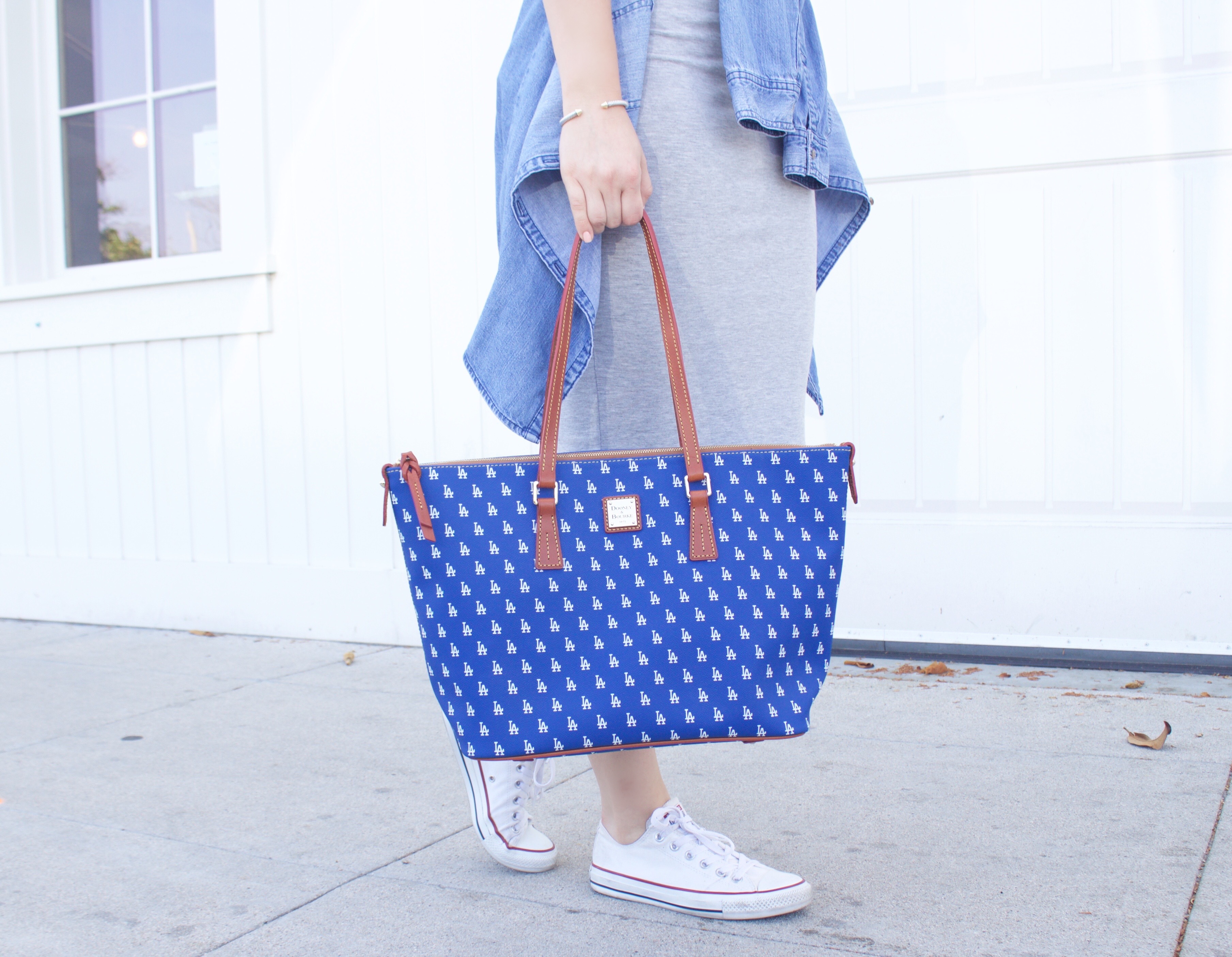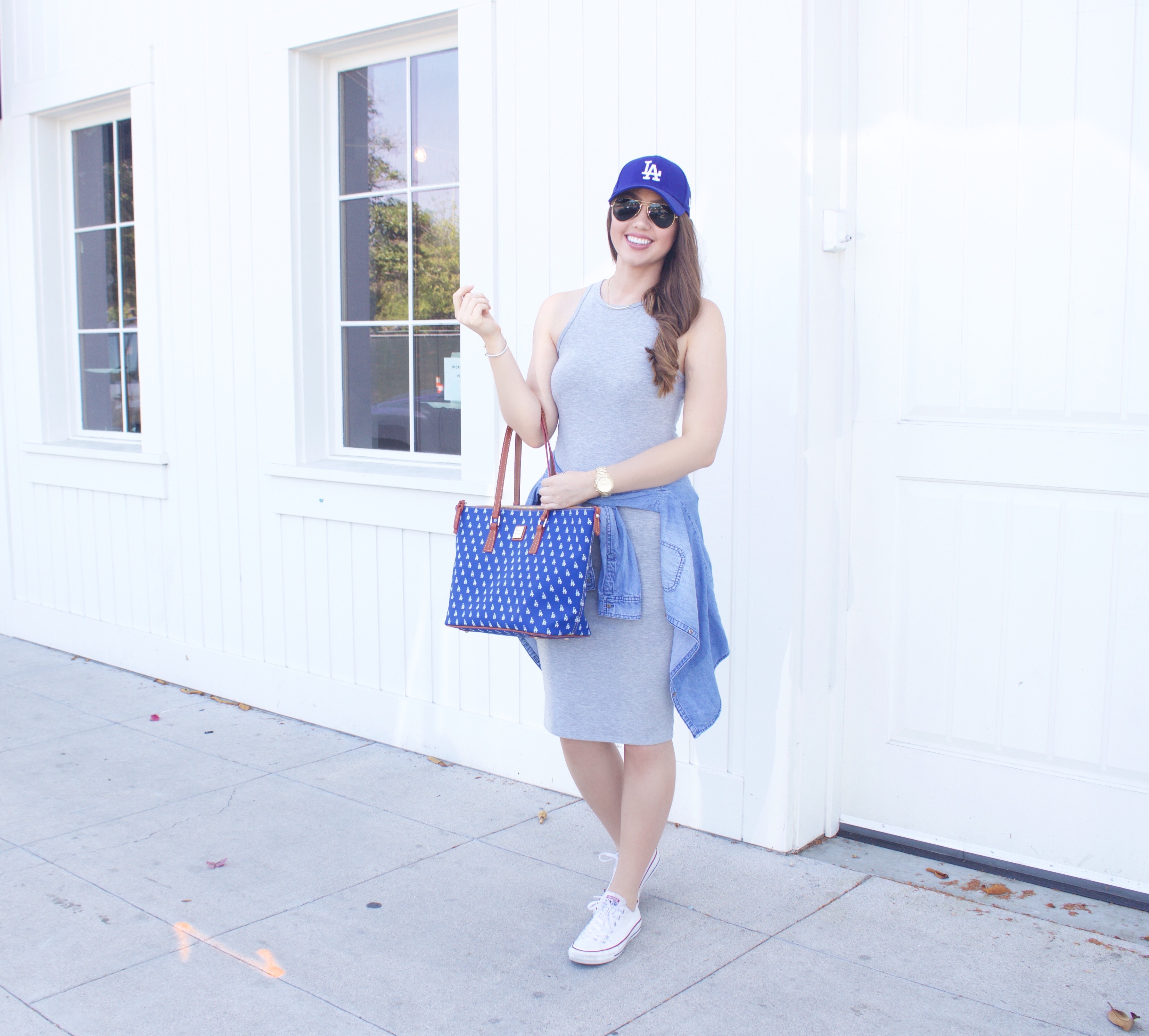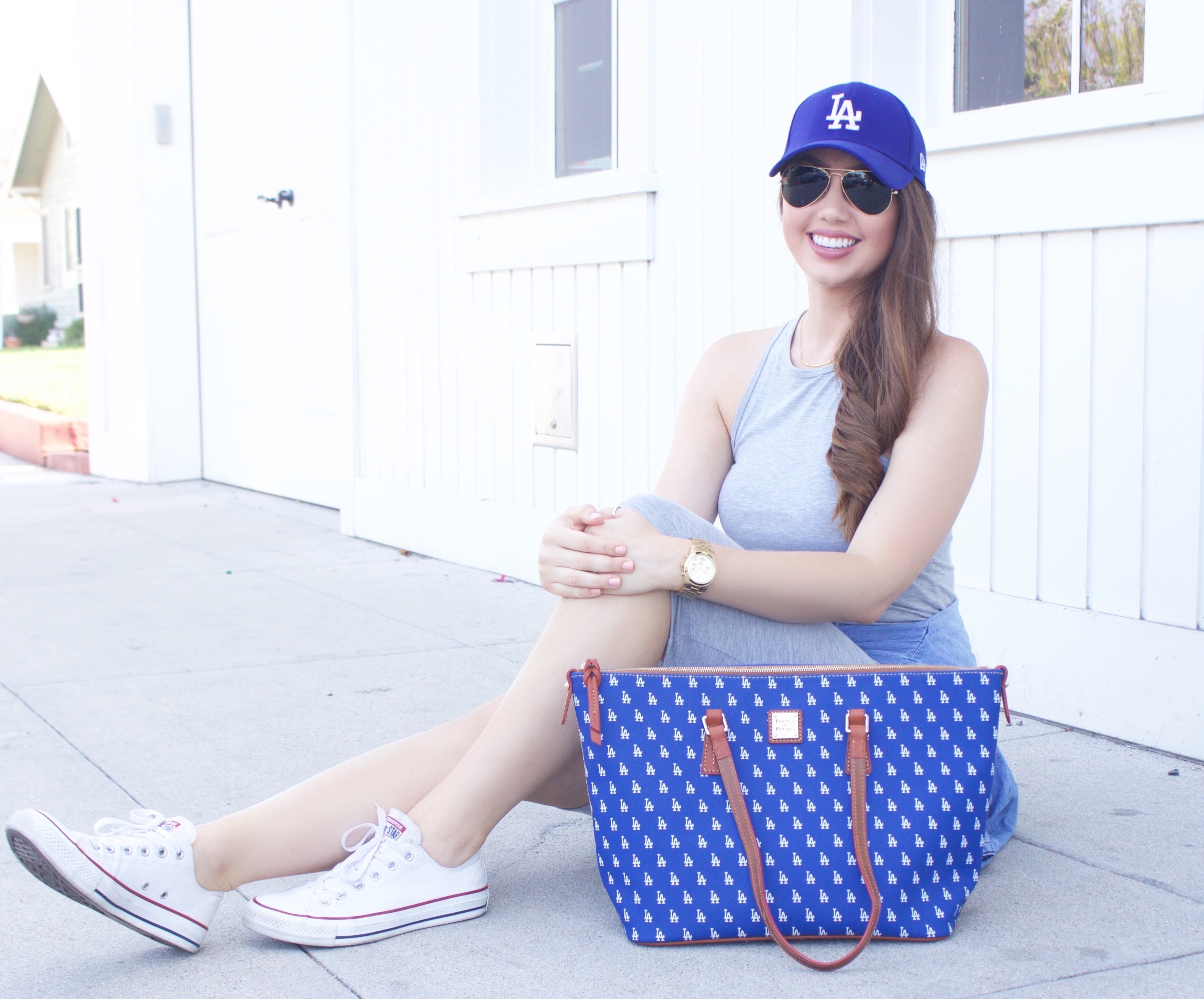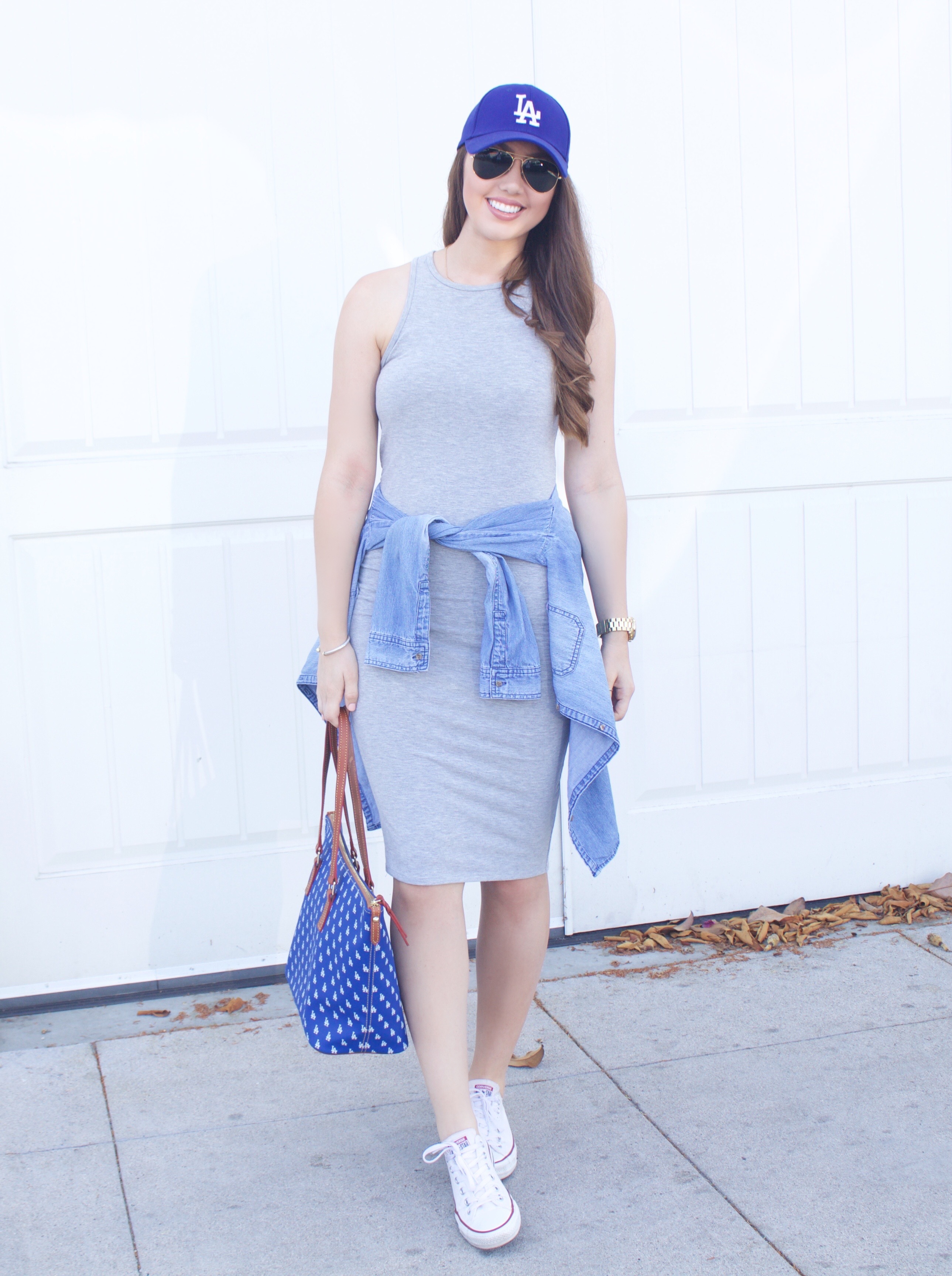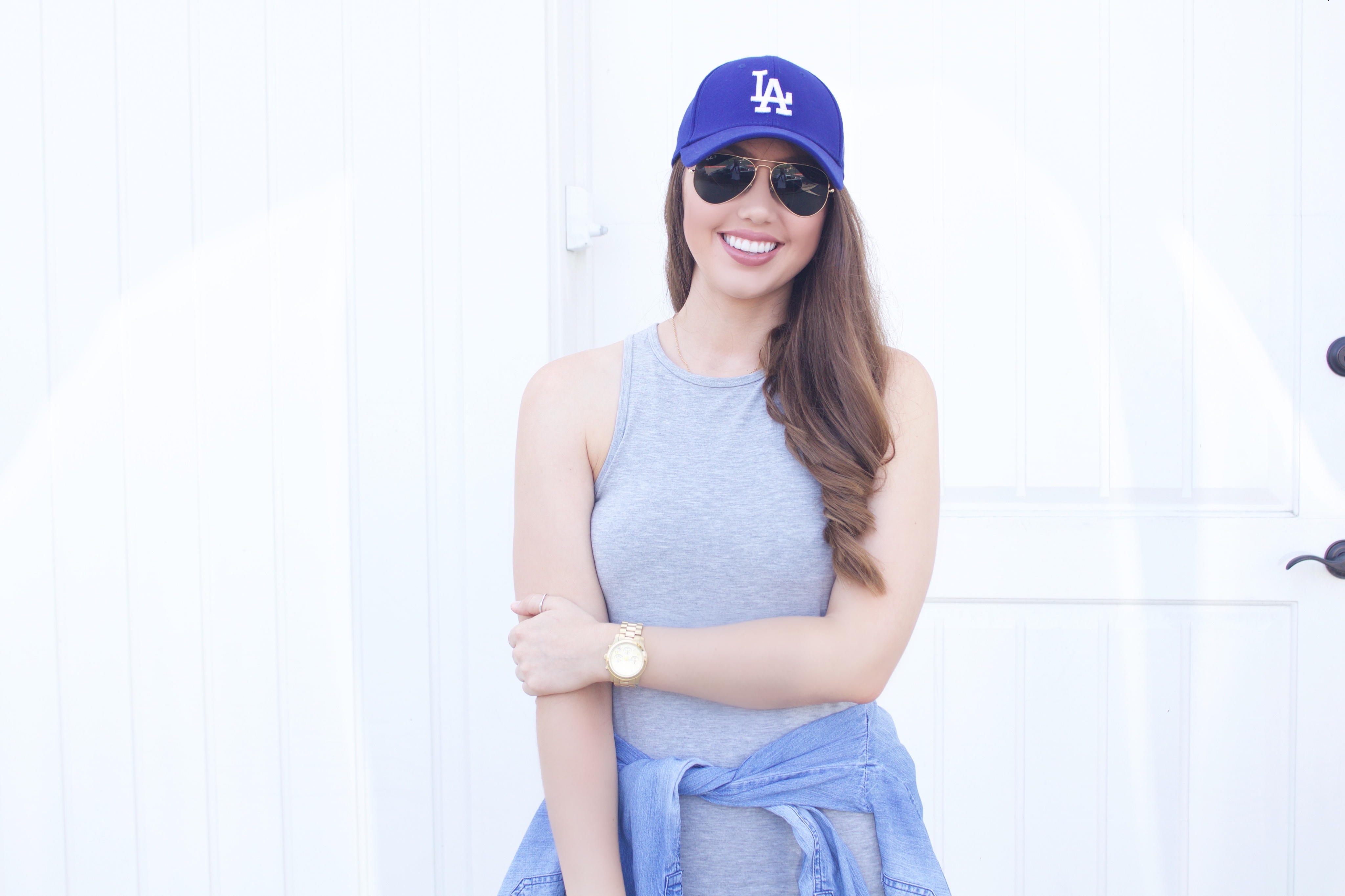 Gray Bodycon Dress, sold out on Forever 21 online | Similar Chambray Top | White Converse | Dodgers Purse | Dodgers Hat | Ray-Ban Aviators | David Yurman Cable Bracelet
Thanks for reading!
xoxo Kendall