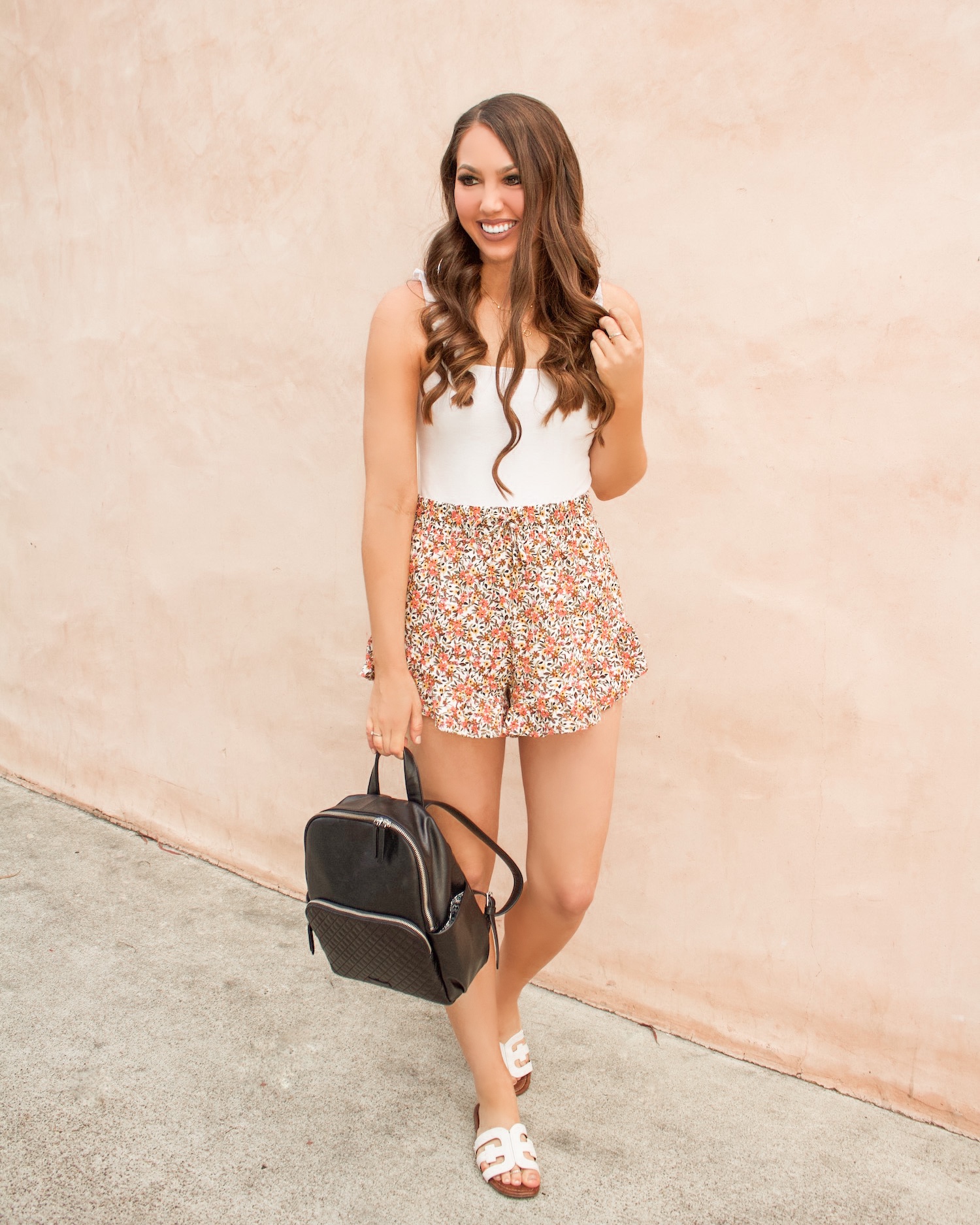 Up until a few months ago, I was always a purse kinda gal. However, after deciding to try out the backpack trend, I became hooked! Since then, Vera Bradley sent me the cutest leather backpack to style and let's just say that I now regularly use a backpack. Having used this backpack so much already, I wanted to share my thoughts on it with you! Yes, it's that good!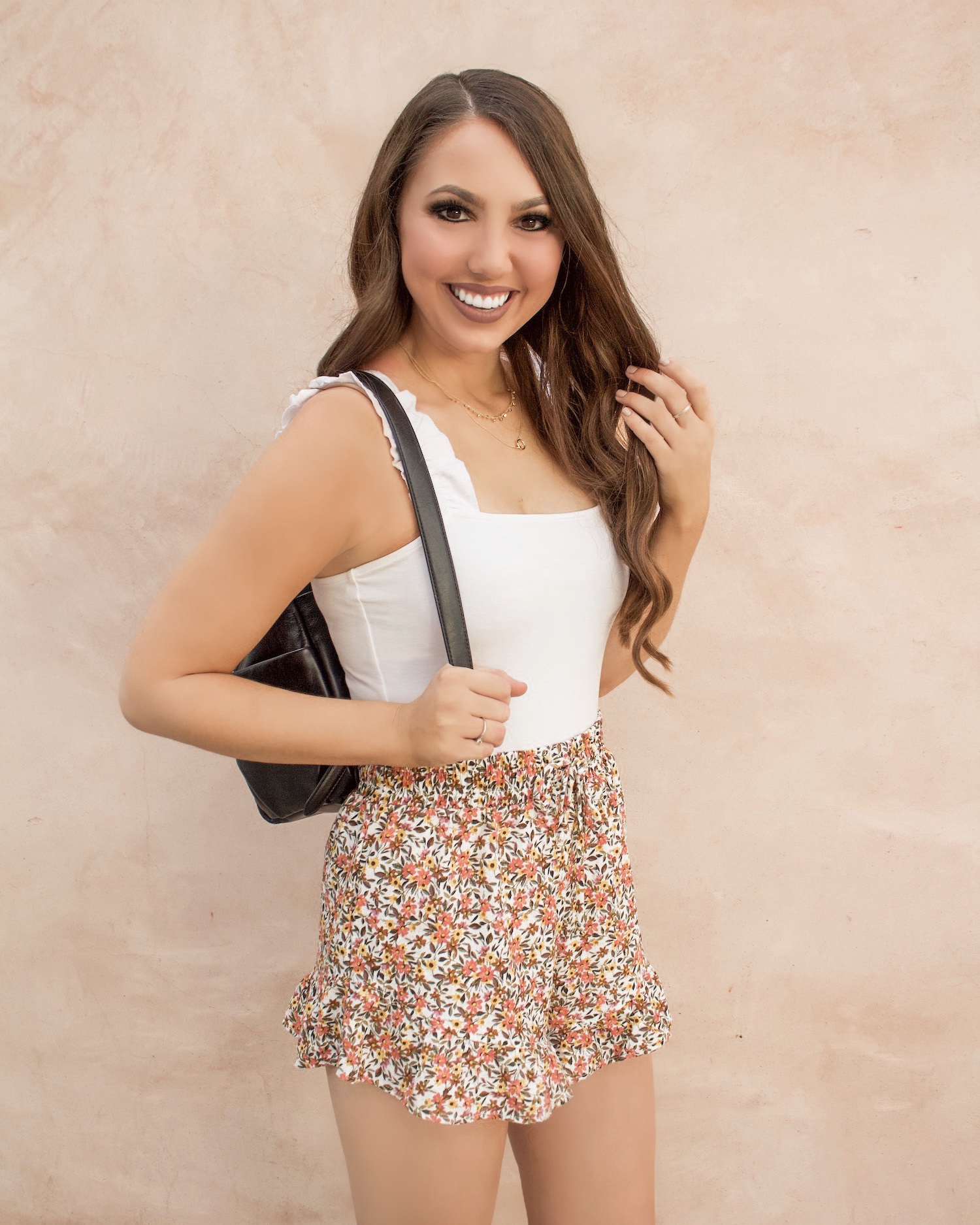 Which Backpack?
This backpack is Vera Bradley's Carryall Backpack! I cannot say enough good things about it!
Backpack Features
The backpack is a soft leather and features a quilted-fabric on the front pocket. The exterior has one zip compartment and three slip pockets, with one on each side and one on the backside. Inside the backpack, there is one zip pocket, three slip pockets, and two pen pockets. Also, the straps on this backpack are adjustable!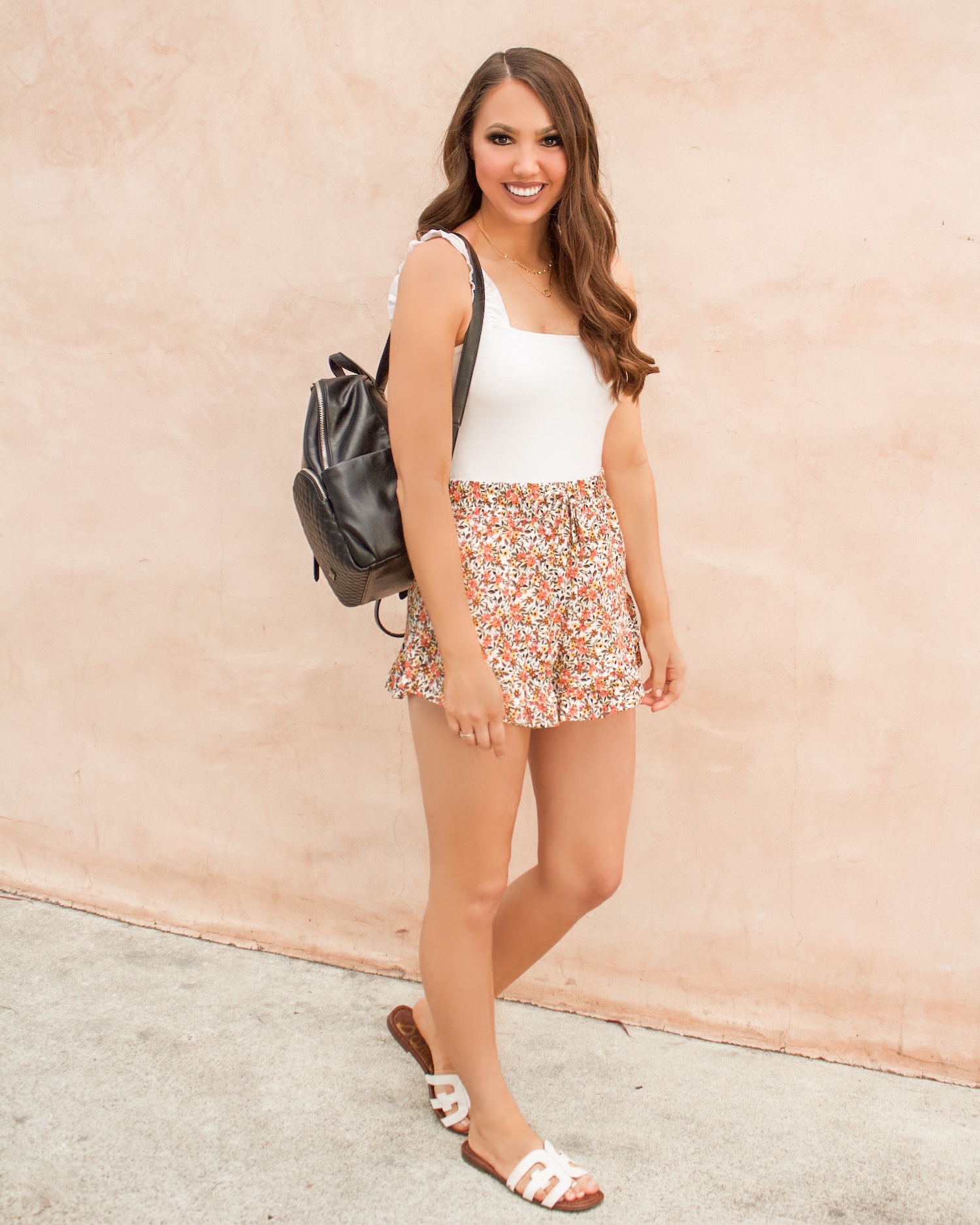 Why I Love It
I'm a big fan of backpacks and purses that are very roomy inside. Therefore, when I first opened my Vera Bradley Caryall Backpack and saw that was spacious, I knew I was going to love it. Another reason I love it is all the compartments. I'm a huge fan of keeping things organized and this backpack makes that very easy.
Shop my Look
Vera Bradley Caryall Backpack – black c/o | White Ruffle Bodysuit | Floral Ruffle Shorts | White Sandals | Necklace 1 | Necklace 2
Thanks for reading! You can shop all my other looks here.
xoxo Kendall