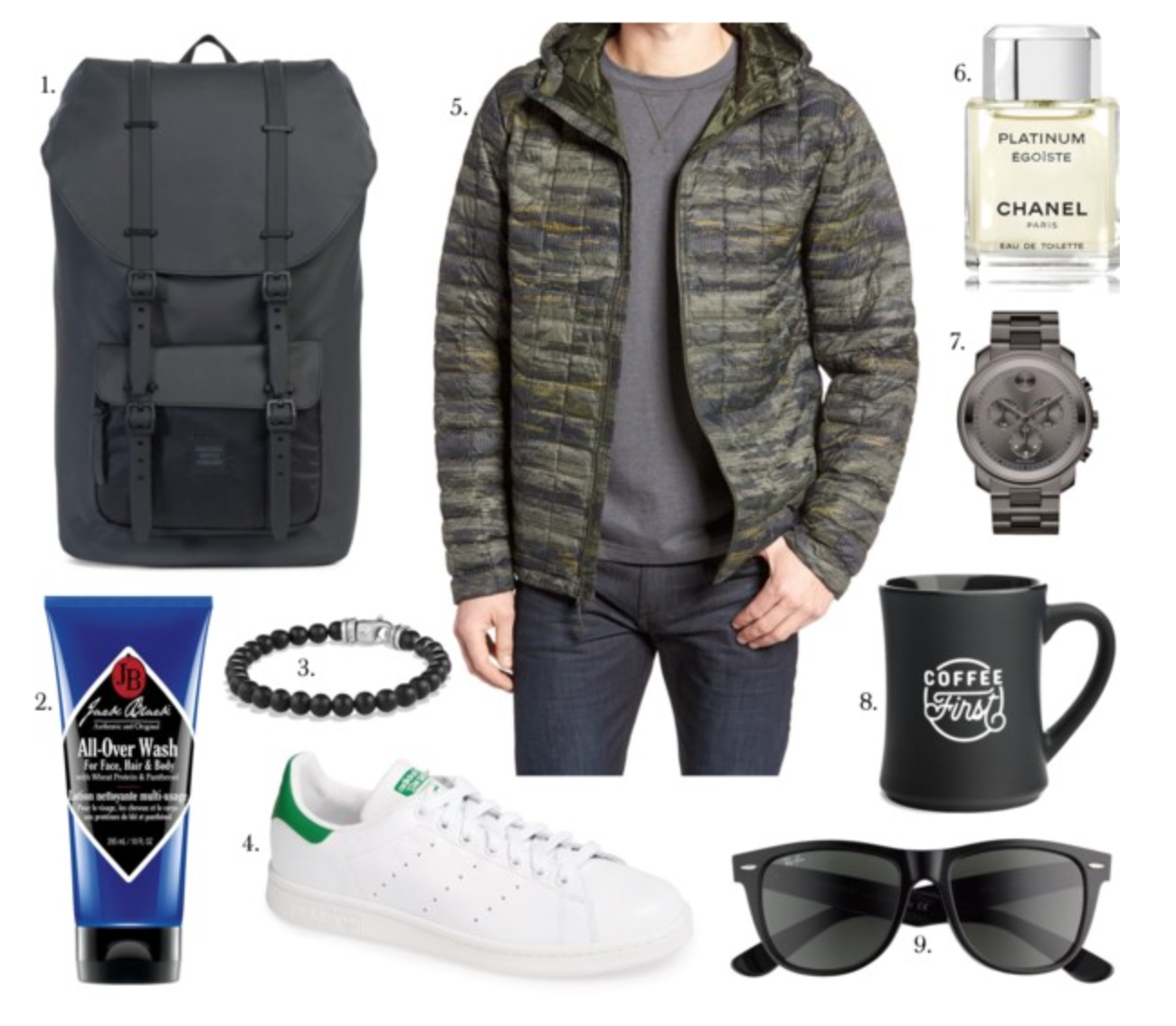 Shop Valentine's Day Gift Ideas for Him 2017:
1 | 2 | 3 | 4 | 5 | 6 | 7 | 8 | 9
Happy Wednesday! We are halfway through the week and I don't know about you, but I'm so ready for Friday! Last week I shared my Valentine's Day Gift Guide for Her – check it out here – but I didn't want to leave out gifts for Him since so many of my readers are searching for the perfect gift to buy the guy in their life.
I know a lot of guys love having a really good backpack and while not girly enough for myself, I think this one would be perfect for any guy! It's trendy yet functional and I think it pairs well with this camo hooded jacket. Speaking of trendy, these adidas Stan Smith shoes have come back around and I know they are very popular.
You can never go wrong with getting him a new cologne like this one from Chanel or even his old favorite. I also love this beaded bracelet! Such a unique gift. Now if you're looking to really splurge, I think this watch is the way to go. It's so sleek and gorgeous!
And of course, if all else fails, you can never go wrong getting him a box of See's Candy!
Thanks for reading! Hopefully this Valentine's Day Gift Ideas for Him 2017 post helped!
xoxo Kendall