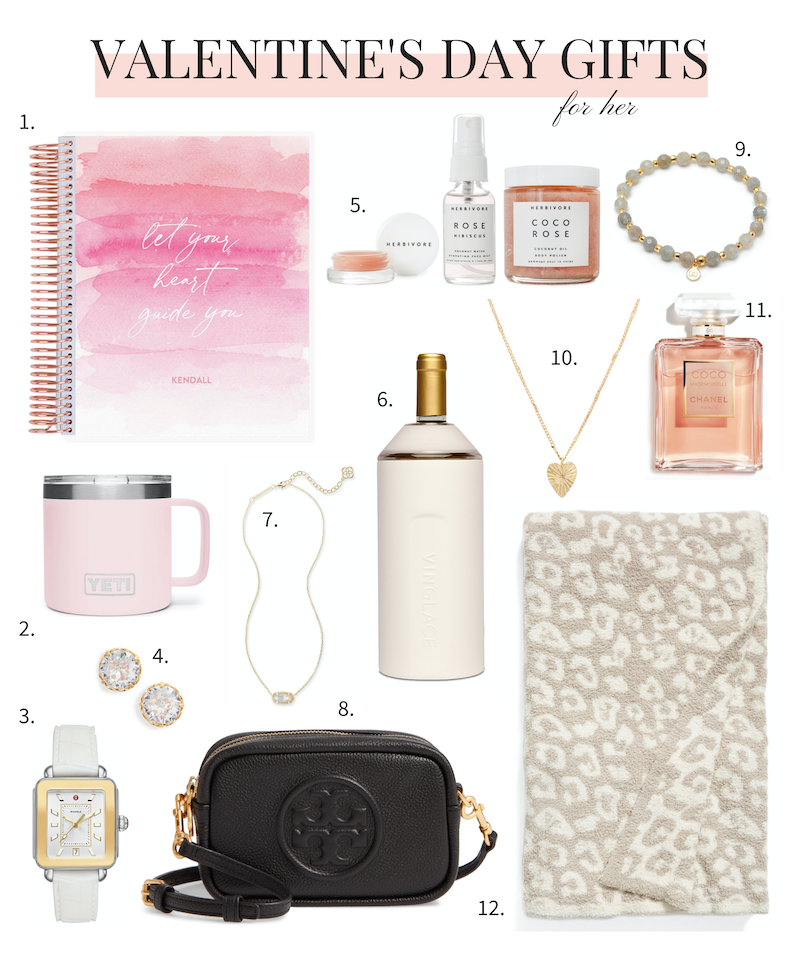 1 | 2 | 3 | 4 | 5 | 6 | 7 | 8 | 9 | 10 | 11 | 12
With Valentine's Day just around the corner, it's time to get shopping! Whether you're buying a gift for your significant other or wanting to treat yourself, I hope these Valentine's Day gift ideas for her help you knock out your shopping. I've linked items at a variety of price levels so that no matter what your budget is, you can find something special.
For a cozy gift, I highly recommend this blanket. It's popular for reason and honestly worth every penny — trust me on this! Another great gift for the homebody is a Yeti coffee mug or a skincare set. Herbivore is one of the rising brands in the clean skincare space and I personally am wanting to try some of their products.
For the fashionista, this black crossbody bag and this watch are perfect gift ideas. If you're looking to give a gift that has a personal touch, I love these notebooks. Finally, you can never go wrong with jewelry. One of my favorite brands is gorjana and they have some beautiful new pieces including this heart necklace.
Which of these Valentine's Day gift ideas for her is your favorite? If you have a certain budget in mind and still need help finding a great gift for your significant other, don't hesitate to message me on Instagram or email me. I'm always happy to help provide recommendations. Also, for some Valentine's Day outfit inspiration, don't forget to check out my recent looks.
Thanks for reading!
xoxo Kendall