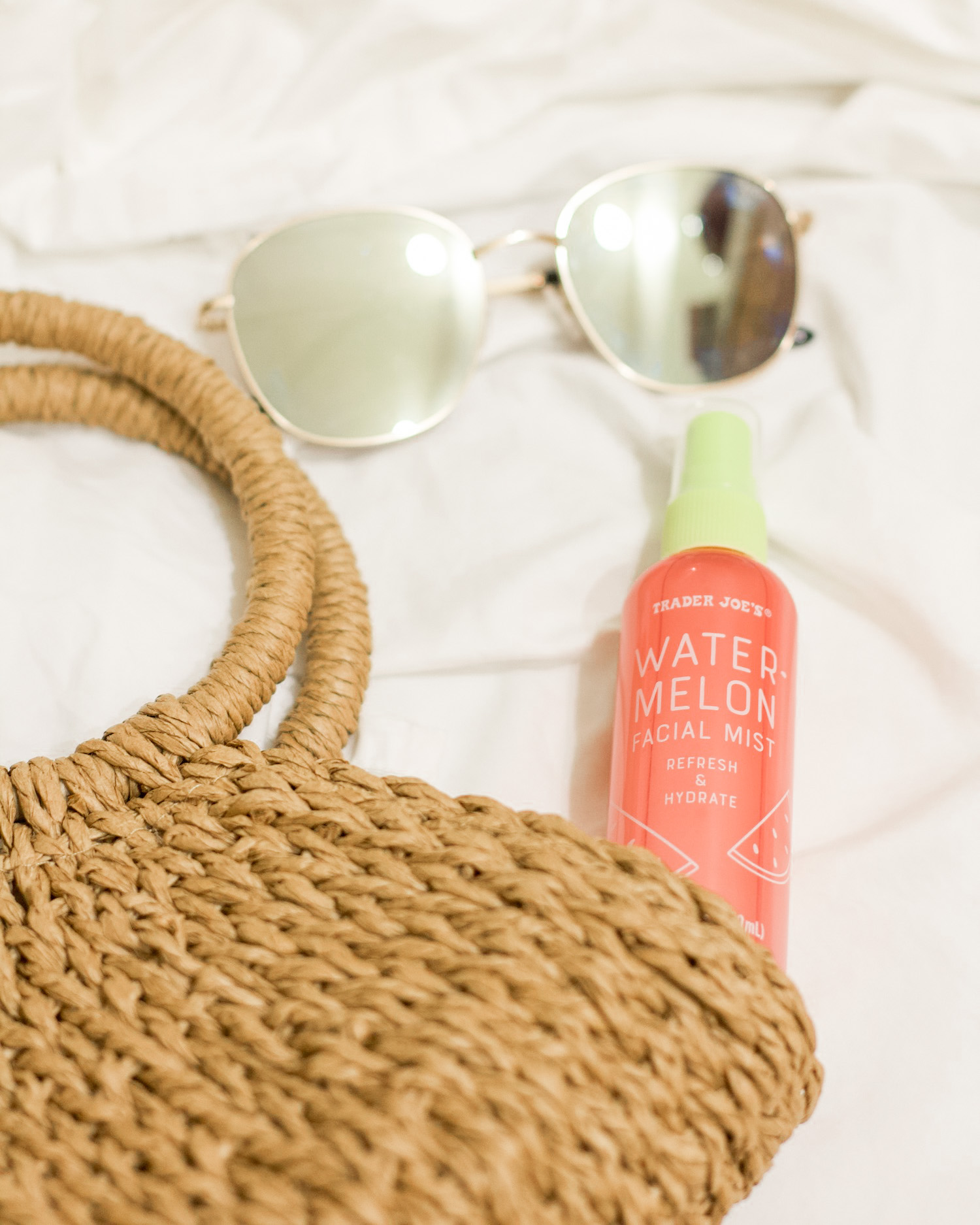 Like many of you, I'm a huge fan of Trader Joe's! While I mainly go there to shop for food items, every once in a while I venture to the beauty section to see what's new! Most recently, I decided to try the Trader Joe's Watermelon Facial Mist Spray!
About It
I actually created a first impressions video on this product on my YouTube channel. Since that was only my first impressions and I have been using the product since then, I wanted to follow up with my final review of it! In case you missed that video, here's a little more about this product. The Trader Joe's Watermelon Facial Mist is a facial mist formulated with watermelon seed oil, watermelon fruit extract, rice bran oil, and other botanicals. It's contained in a small spray bottle, making it easy to take with you on the go!
How to Use
This product is really easy to use! Simply hold the bottle about eight inches from your face and spray it. The mist is super fine and will gently land on your skin. Wondering when to use it? If you're incorporating it into your existing skincare routine, you mist it onto your face after you cleanse. However, you can also use this product throughout the day to give yourself a little refresh! That's how I mainly use it.
Price
At $3.99 for a facial spray that's 3.4 fluid ounces, this product is a good deal!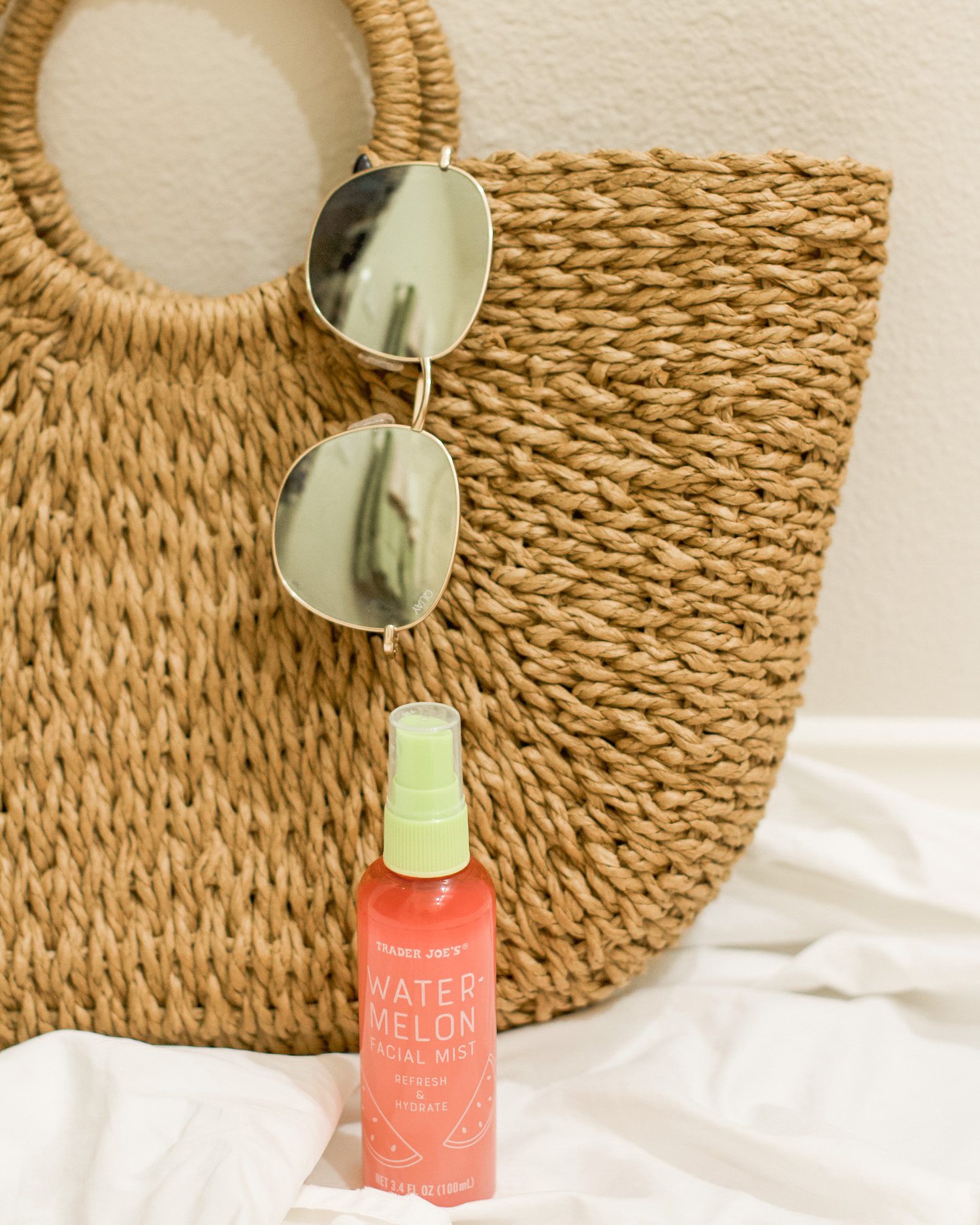 My Thoughts
As a person who has sensitive skin, I'm always hesitant to try new products. Luckily, the formula of the Trader Joe's Watermelon Facial Mist is gentle and did not irritate my skin in any way! It has a fruity watermelon scent to it and feels very light on the skin. After using it, I will say that my skin looks dewy and glowing. On the other hand, while the initial effect is great, I do think it's more of a temporary effect than a long-term one. Despite this, the cool mist does feel very nice on the skin upon spraying it and I find it to be refreshing!
The Verdict
Would I buy this product again? Due to the price point and how my skin feels refreshed after using it, I say yes. However, given that I didn't really notice any positive long-term effects of using this product, I likely would not buy it if it was more expensive.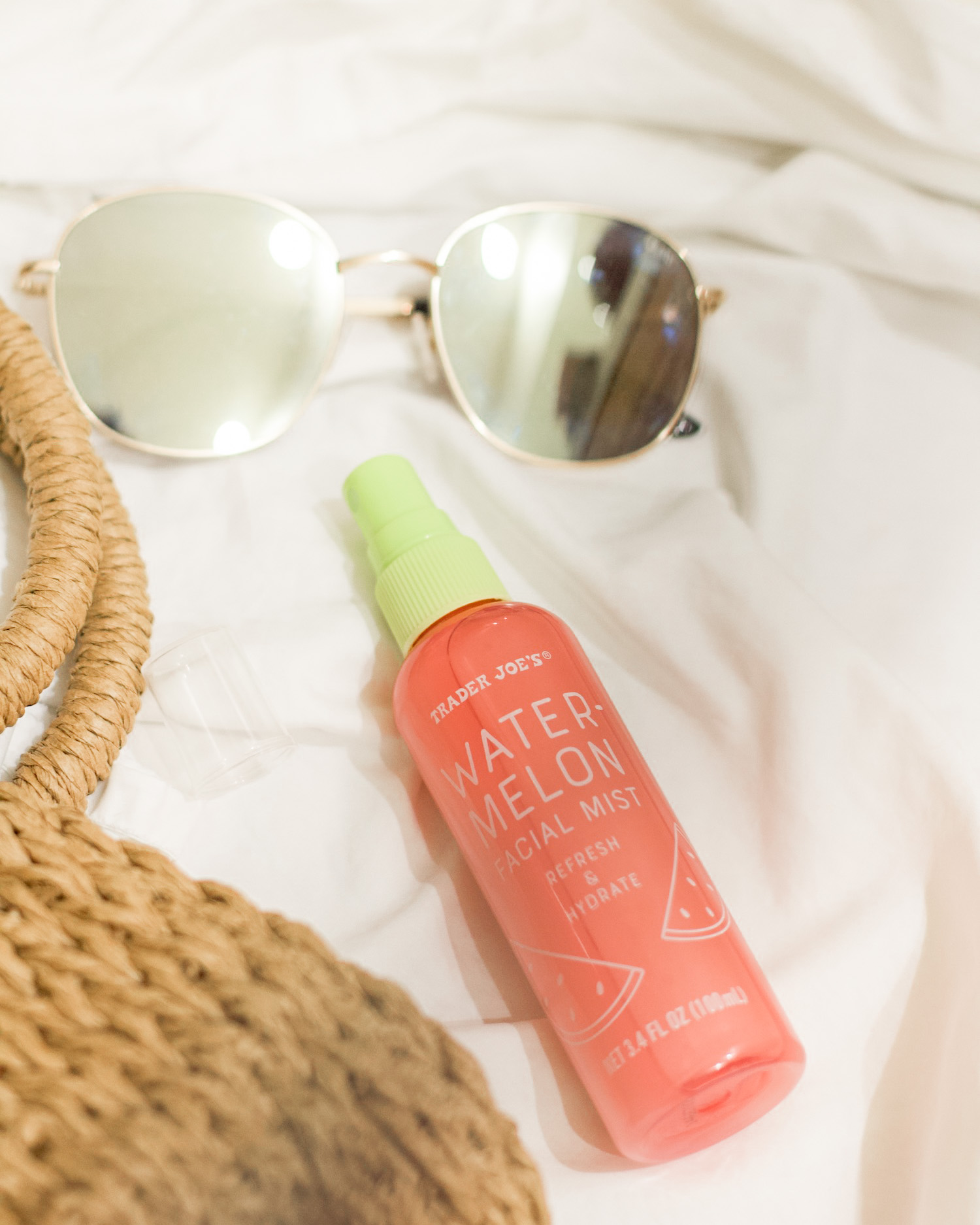 Thanks for reading! I'm going to be sharing more beauty posts soon, but until then, check out my previous beauty-related blog posts.
xoxo Kendall