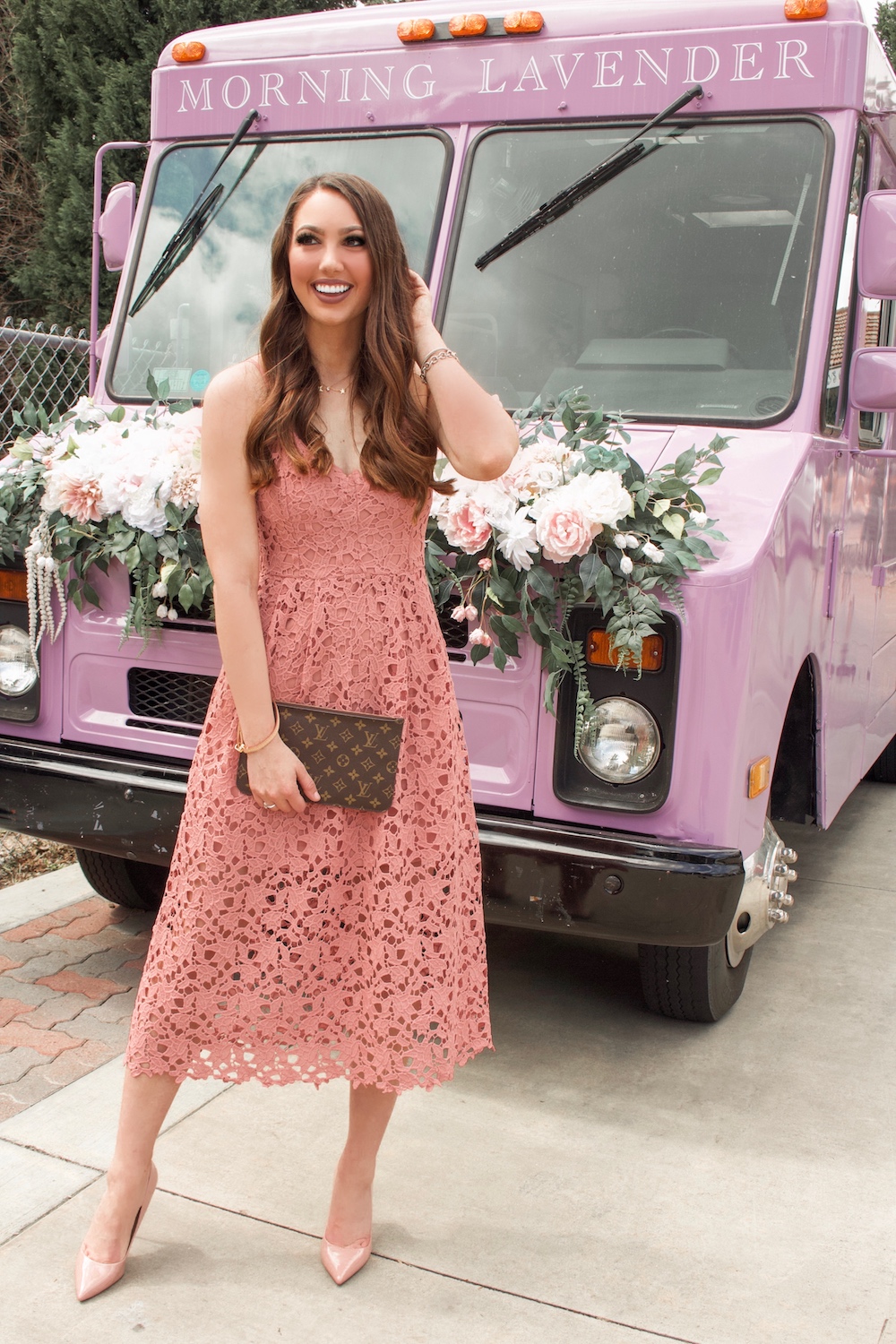 A few months back, I visited Morning Lavender Cafe for a fun little blogger tea! After sharing it on Instagram, many of you wanted to know more so I thought it would be appropriate to create a whole post about it.
If you're looking for a place to meet up with girlfriends to celebrate a birthday or even just to chat, this spot is perfect. Morning Lavender features both indoor and outdoor seating, both of which are beautiful! Also, I have to note that I did not take any photos of the inside of the cafe, but trust me, it's even more aesthetically pleasing! It will be a surprise when you actually visit and make it that much sweeter.
Keep reading to get the inside scoop before your visit!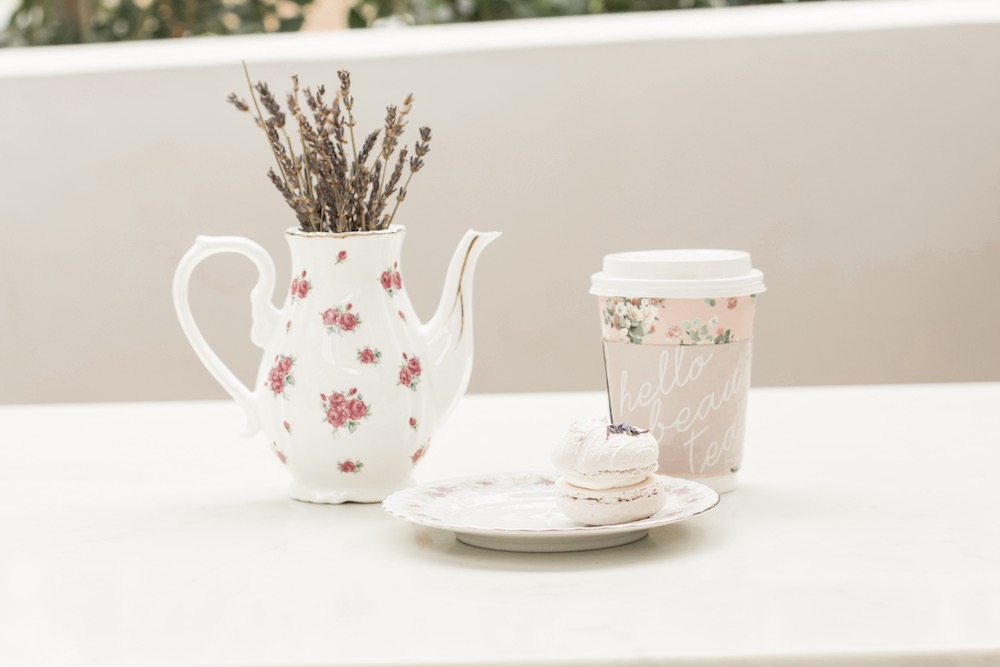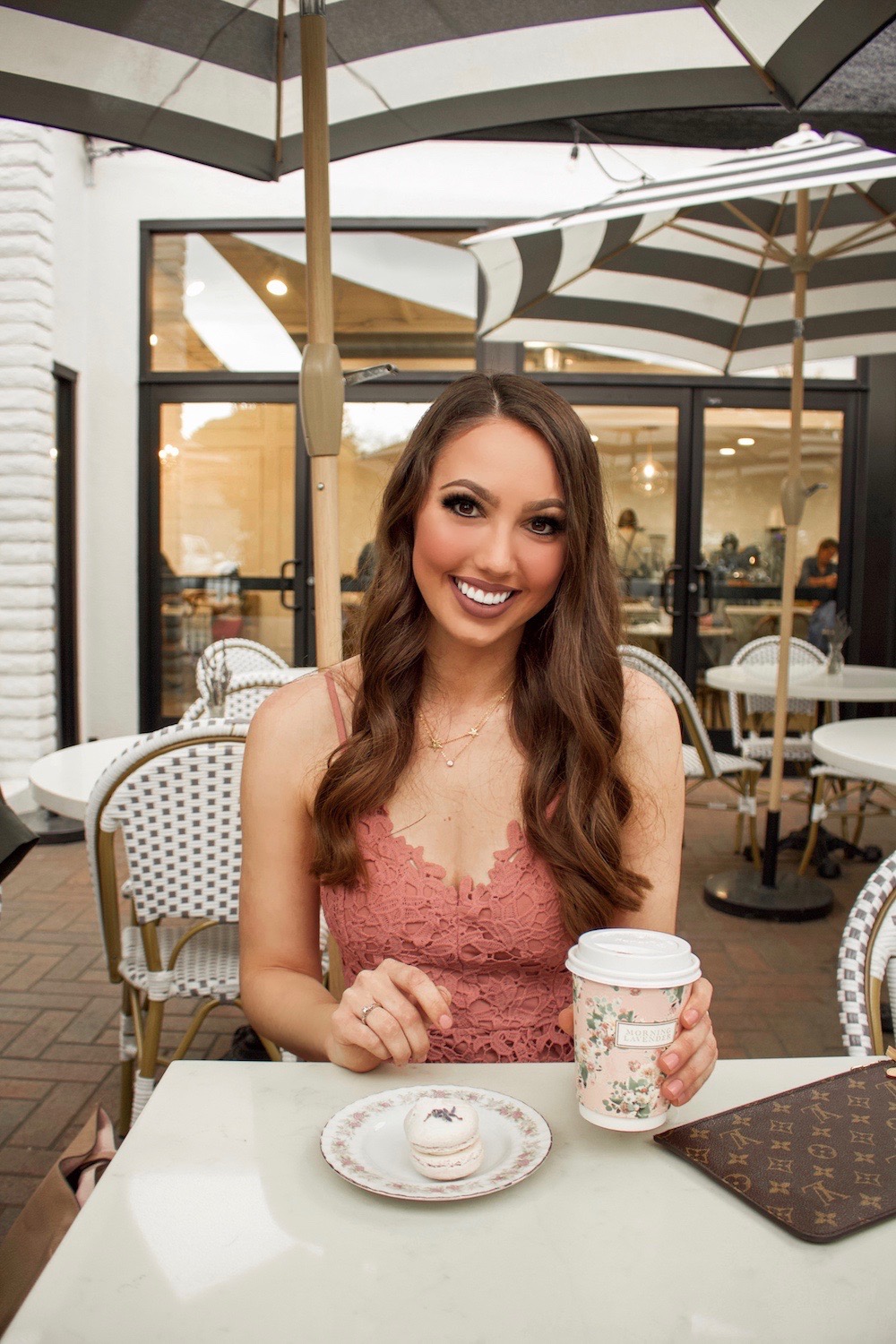 About Morning Lavender
Morning Lavender was founded by Kim Le Pham, founder of the blog Lace and Locks. While Morning Lavender also has a location in San Francisco, in 2018, the Tustin location opened as a boutique and cafe.
The front of the location features the boutique, which has the prettiest feminine dresses! You will want to buy everything, trust me. After passing through the boutique you will find the cafe and if you're like me, you will immediately fall in love!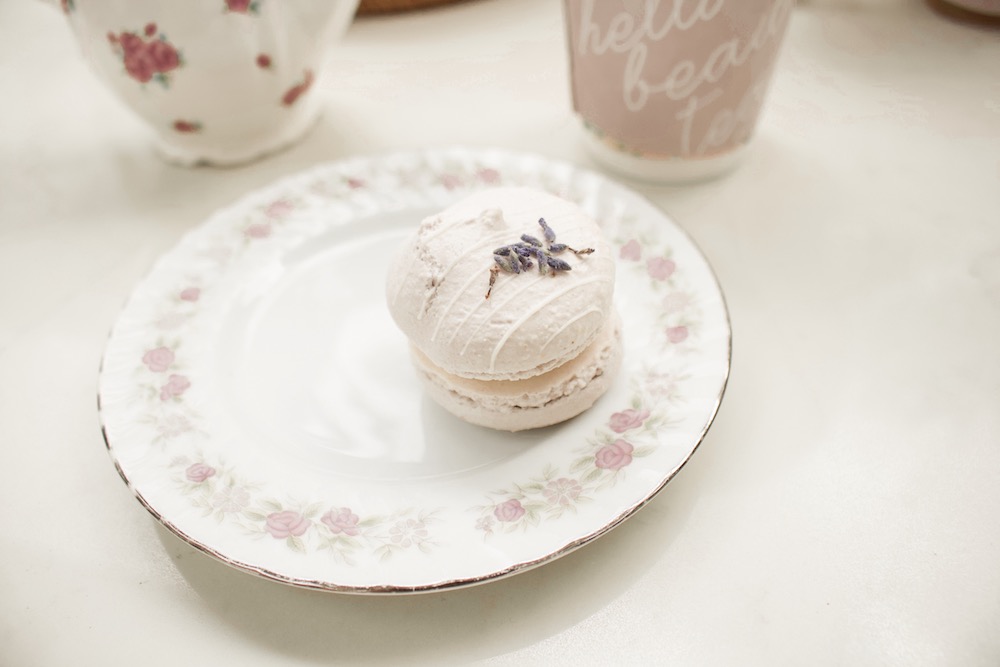 What I Ordered
Being the basic girl that I frequently am, I ordered a chai latte! However, my friends loved the chai oat latte and lavender latte! While the cafe offers a range of pastries and baked goods, in addition to the most beautiful avocado toast I've seen, I opted for an earl grey macaroon! It was so cute and delicious!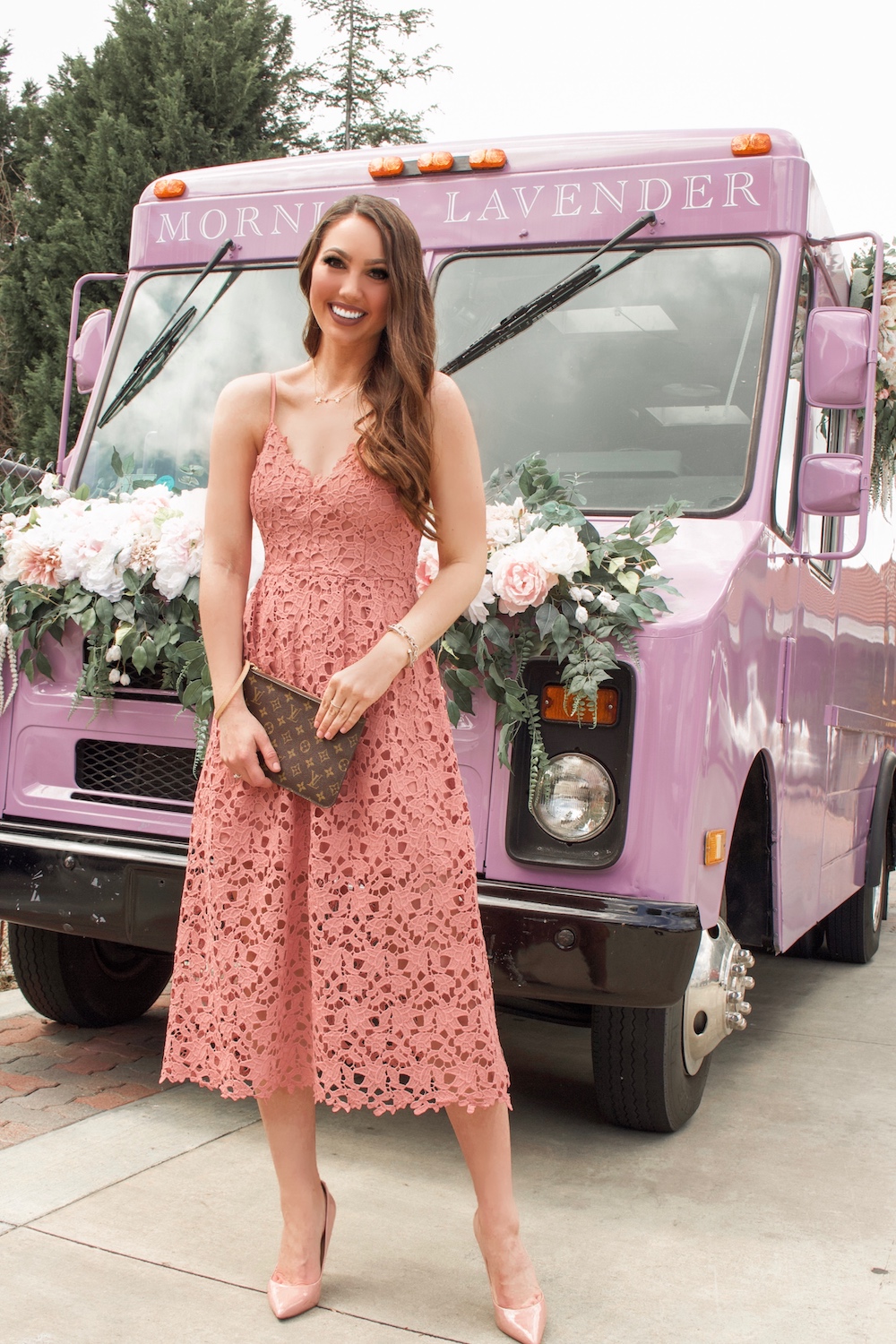 What to Wear
What I love about Morning Lavender Cafe is that you can dress up or down and fit in just fine! In typical blogger fashion, the group of friends I went with all dressed up! I always take advantage of any opportunity to dress up! However, there were tons of people there in jeans and t-shirts as well.
Either way, I highly suggest wearing something that is put together because I can guarantee you that you will want to take a cute photo for the gram 😉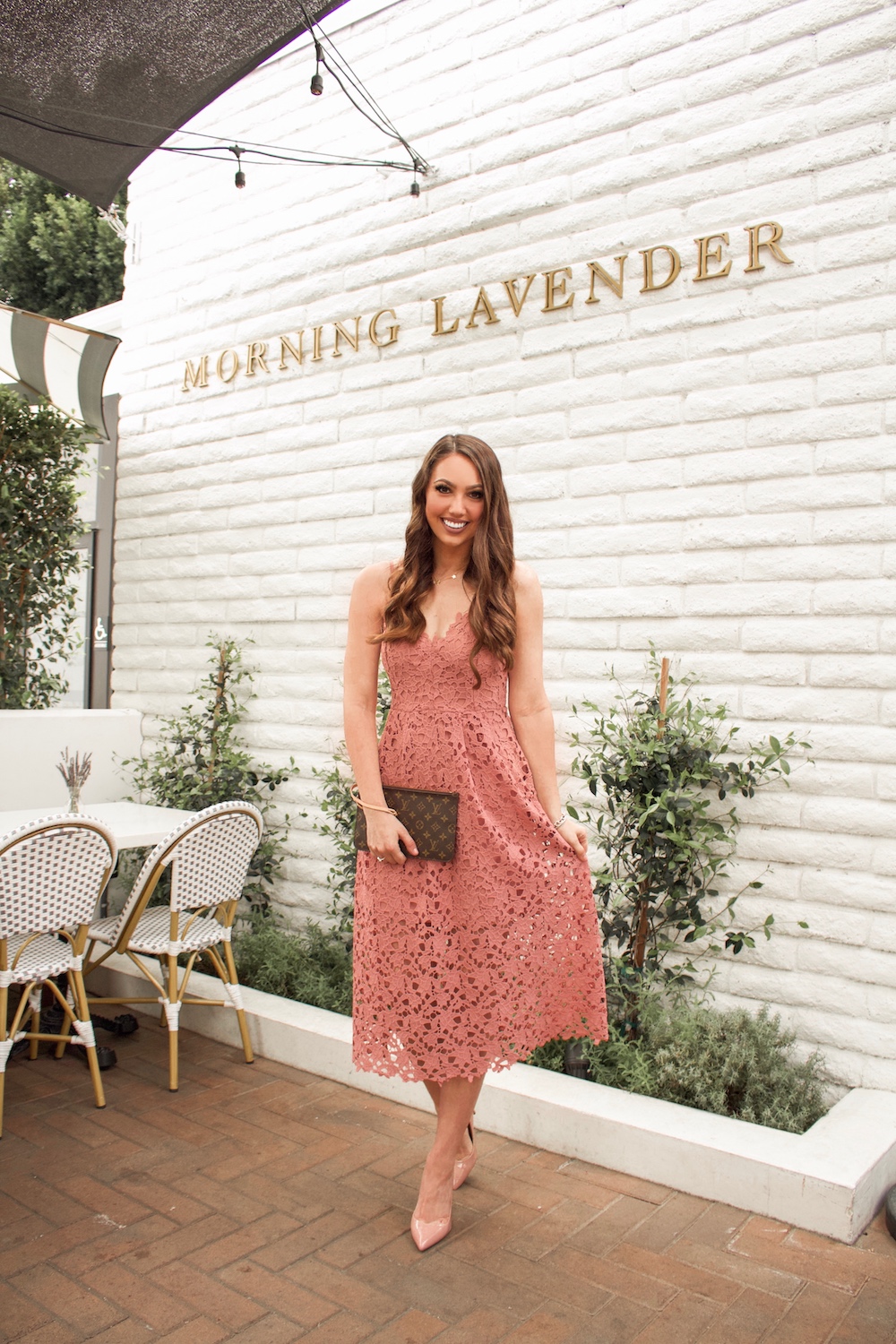 Hours
Morning Lavender Cafe in Orange County is open Monday – Sunday from 9am to 7pm. You can freely stop in for a drink and light bite at any time! However, if you want to enjoy their Afternoon Lavender Tea on a Saturday or Sunday, you will need reservations!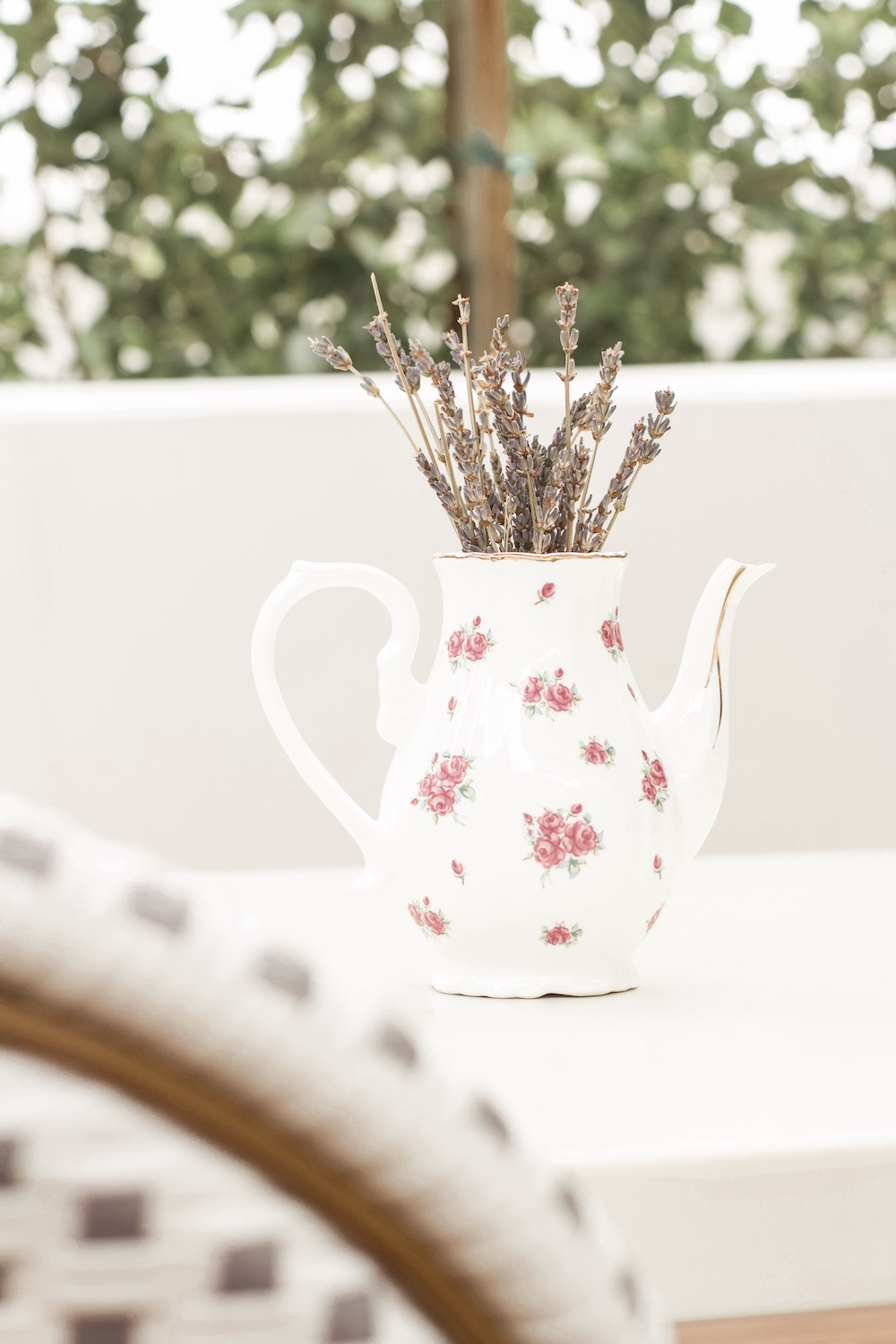 Location + Parking
Morning Lavender Cafe is located in Tustin near where the 5 freeway meets the 55 freeway. There is a ton of street parking just outside of the cafe and I was easily able to find a spot! Also, parking is free which is always a plus!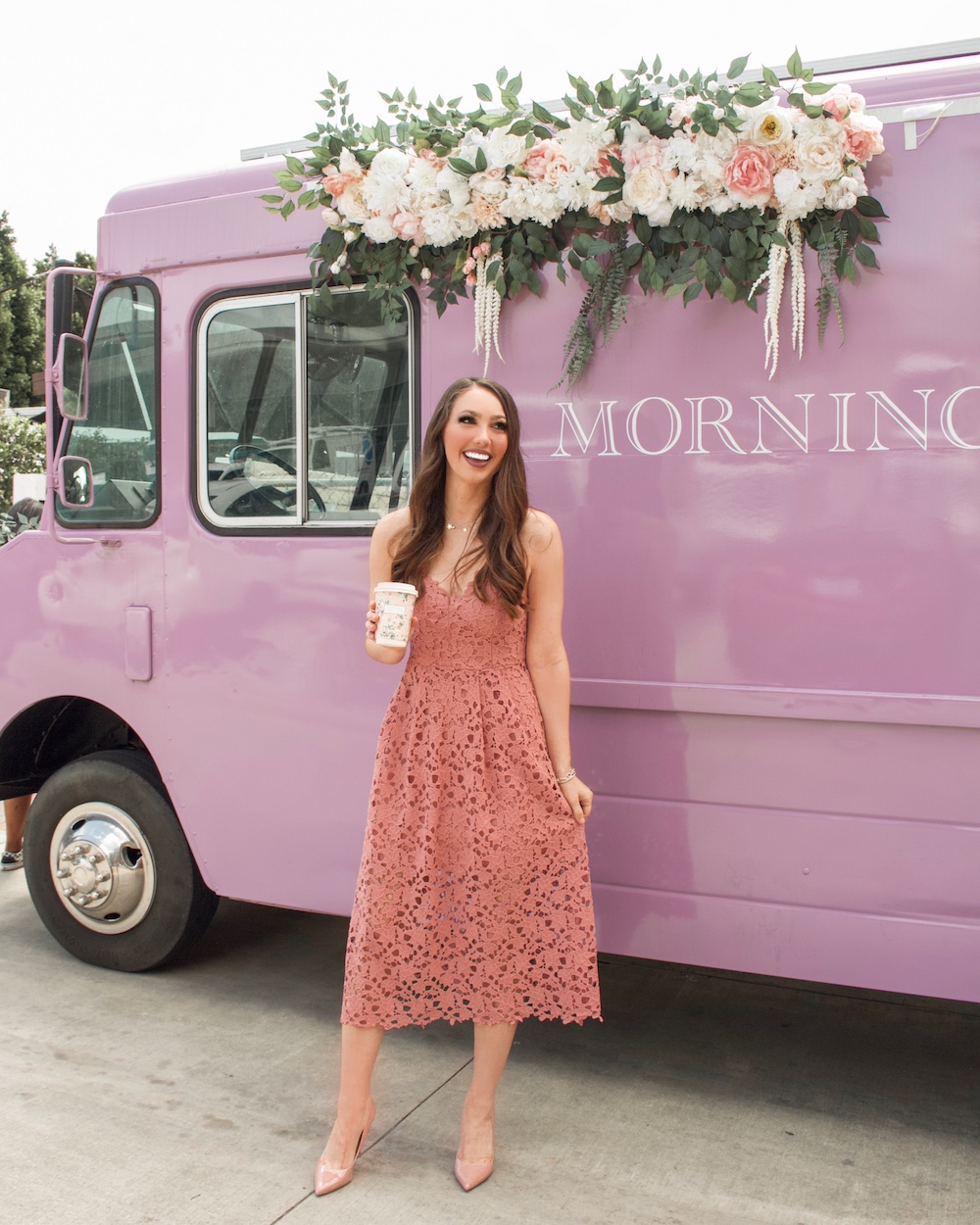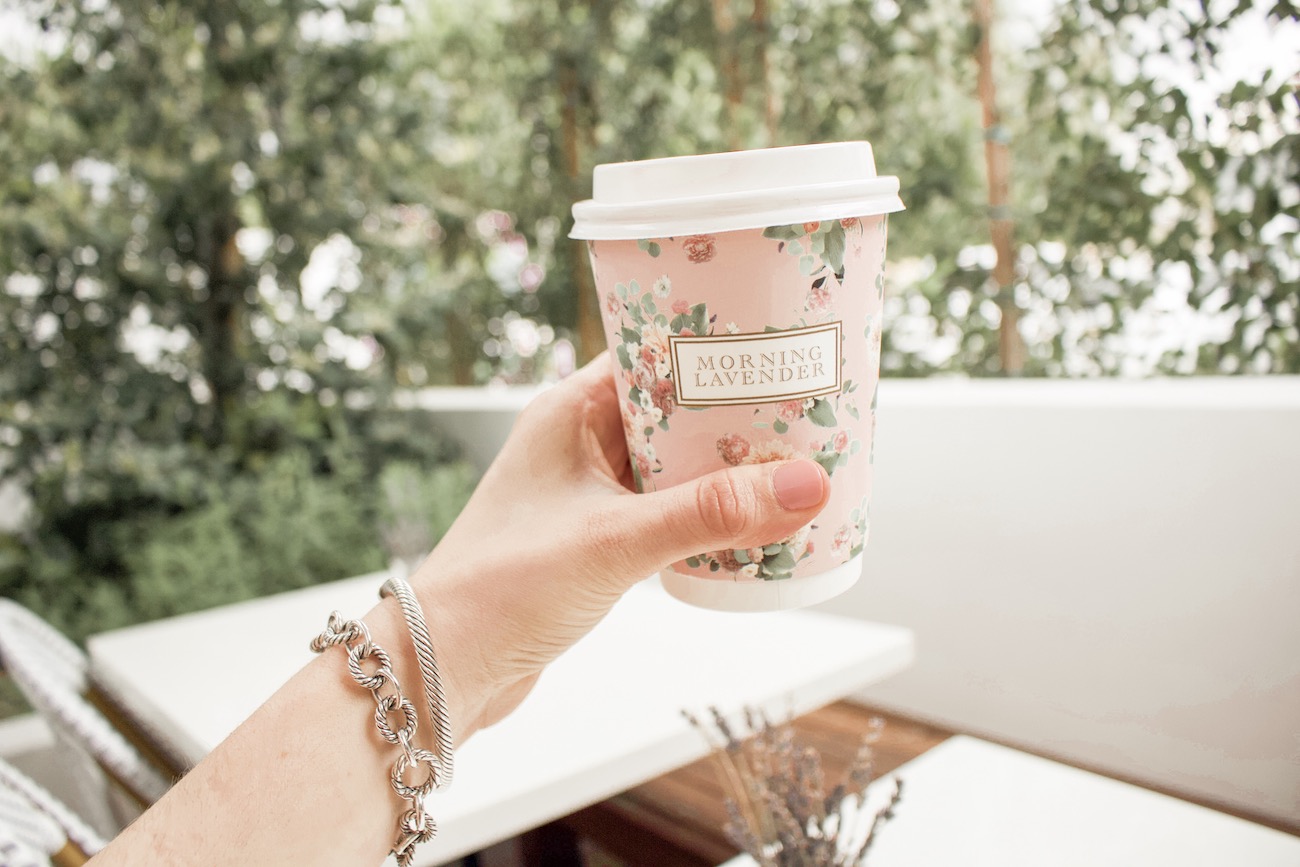 Shop My Outfit
Dusty Rose Lace Dress (sold out in this color, but available in 8 colors) | Nude Pointed Toe Heels | Double Star Necklace | David Yurman Oval Link Bracelet | David Yurman Cable Classics Bracelet
Thanks for reading! Be sure to check out my post on visiting the Venice Canals in LA!
xoxo Kendall