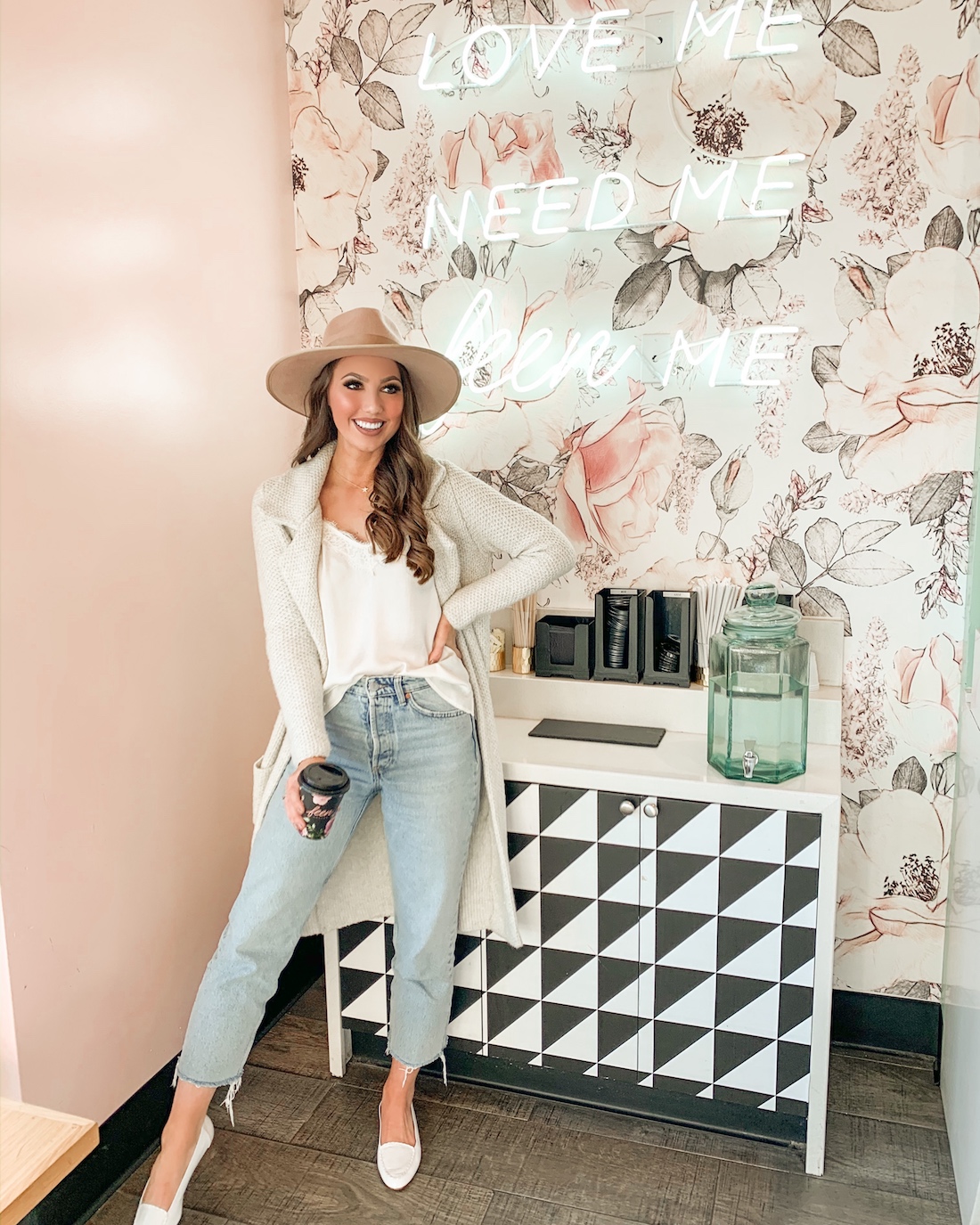 Like most other people my age, one of my favorite things to do is visit aesthetically pleasing coffee shops! What can I say?! A place where I can sip a tasty chai latte while snapping some pictures for the 'gram?! I'm in!!
Recently, I discovered Feen Coffee and I had to share it with you.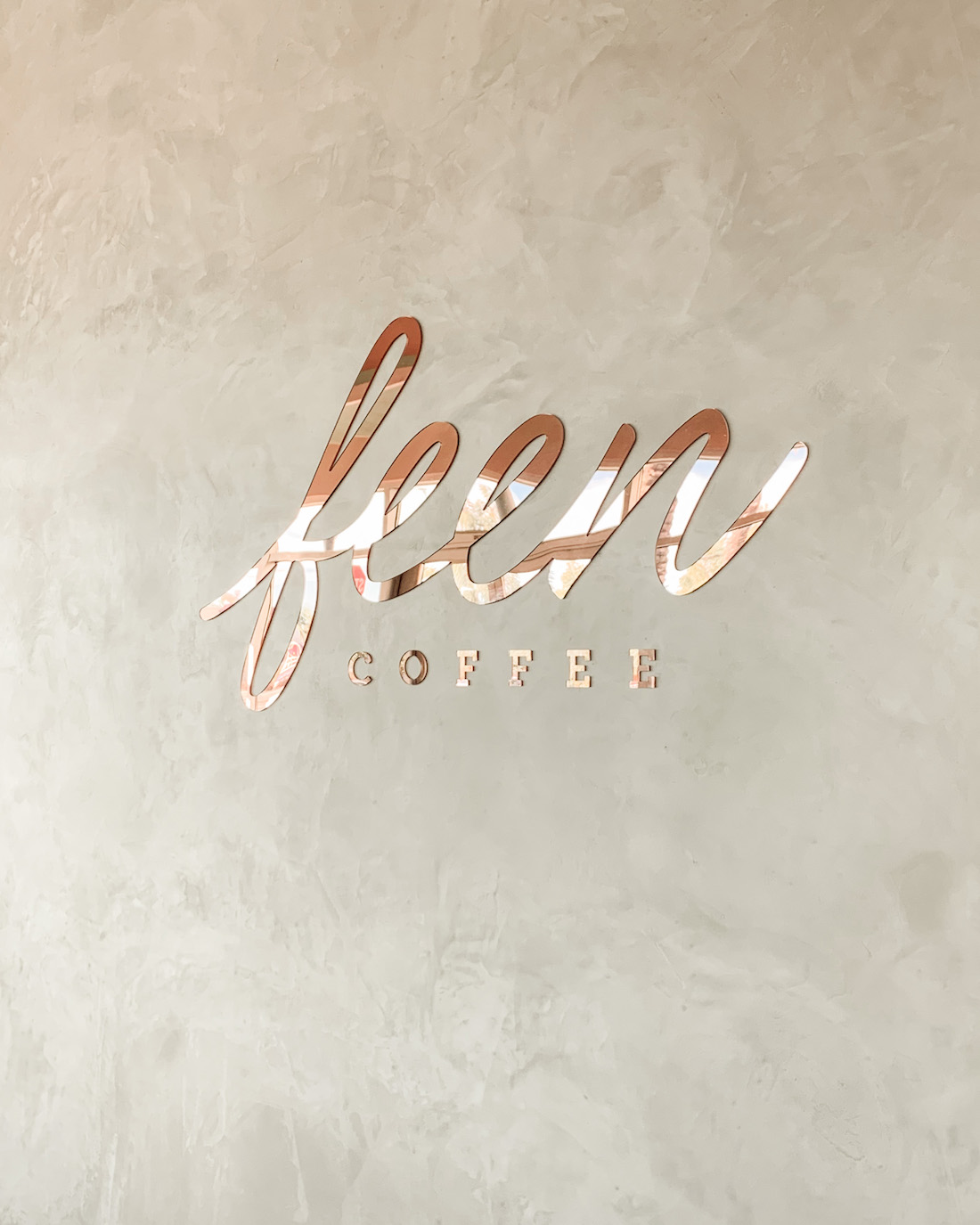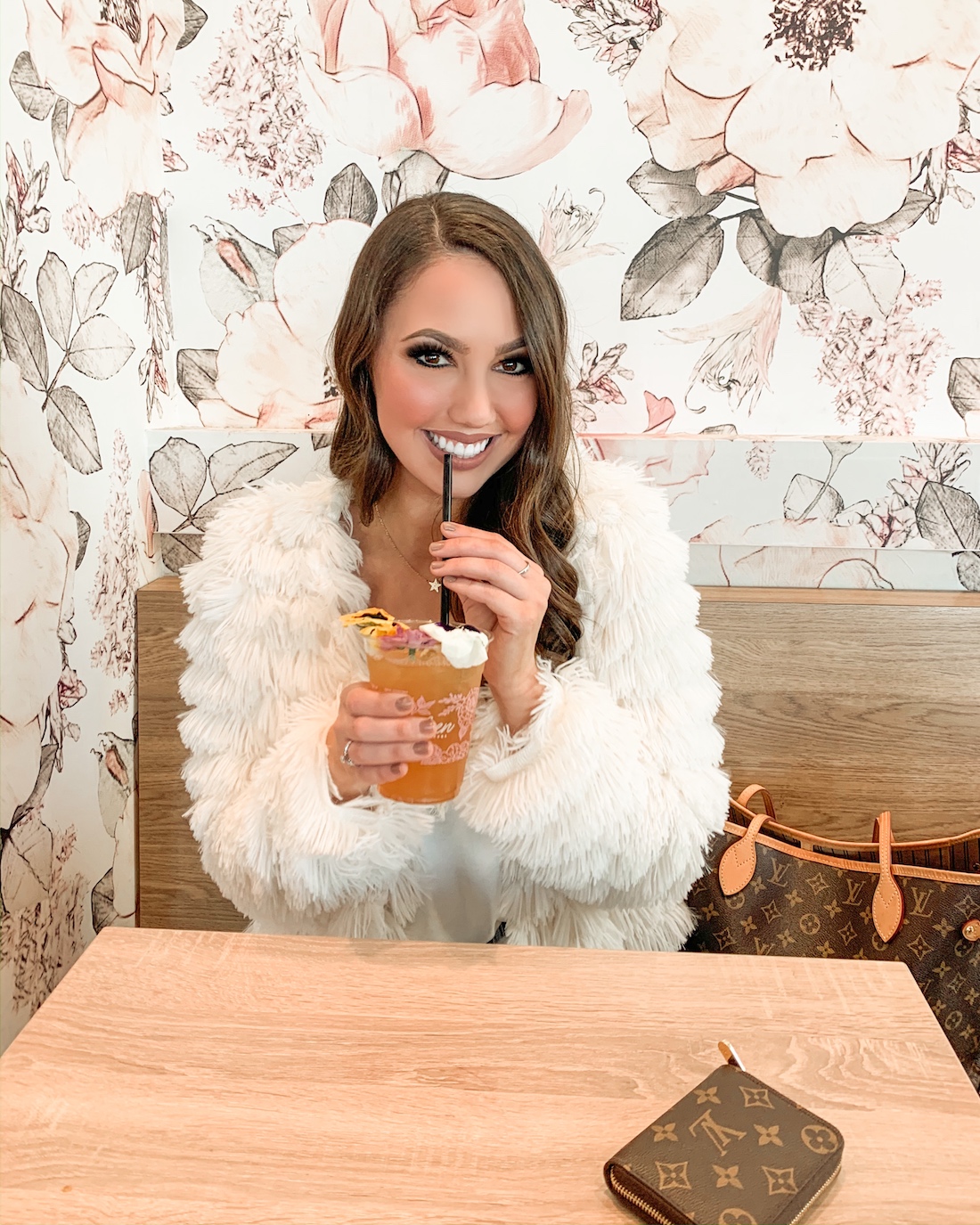 About Feen Coffee
Located in Huntington Beach, Feen is one of the most Instagrammable coffee shops in Orange County. Trust me, I've been to many coffee shops in the area and this one is high on my list.
While the pictures in this post give you a better idea of what to expect, I would describe the overall theme to be floral meets geometric. It's seriously coffee shop goals and lives up to the "coffee couture cafe" description on its website! Plan to take some seriously insta-worthy photos when you visit.
In addition, I have to mention that when I visited, the employee who helped me was so friendly and accommodating! I was very impressed. The excellent service just made my visit that much sweeter. I'm definitely planning to return soon.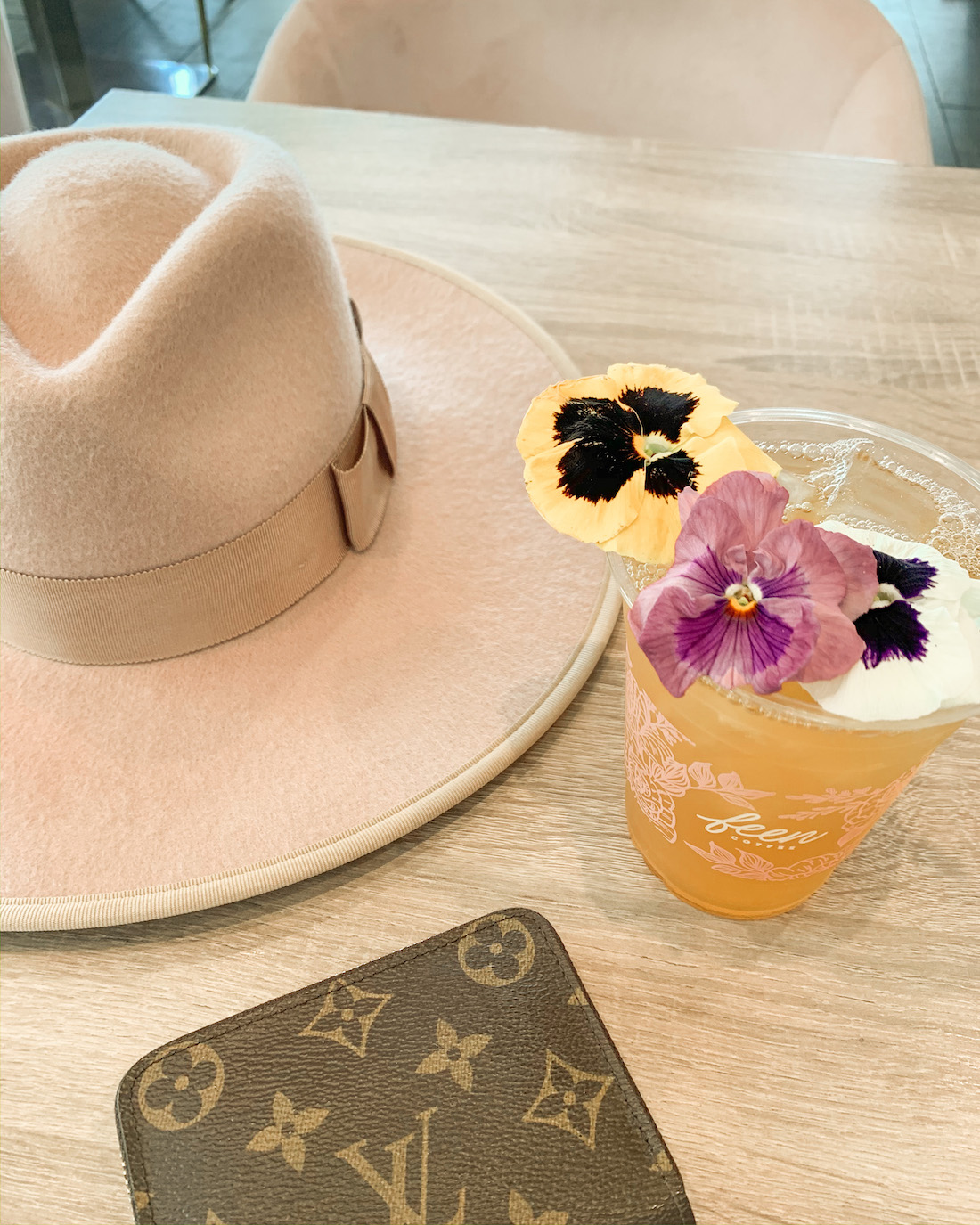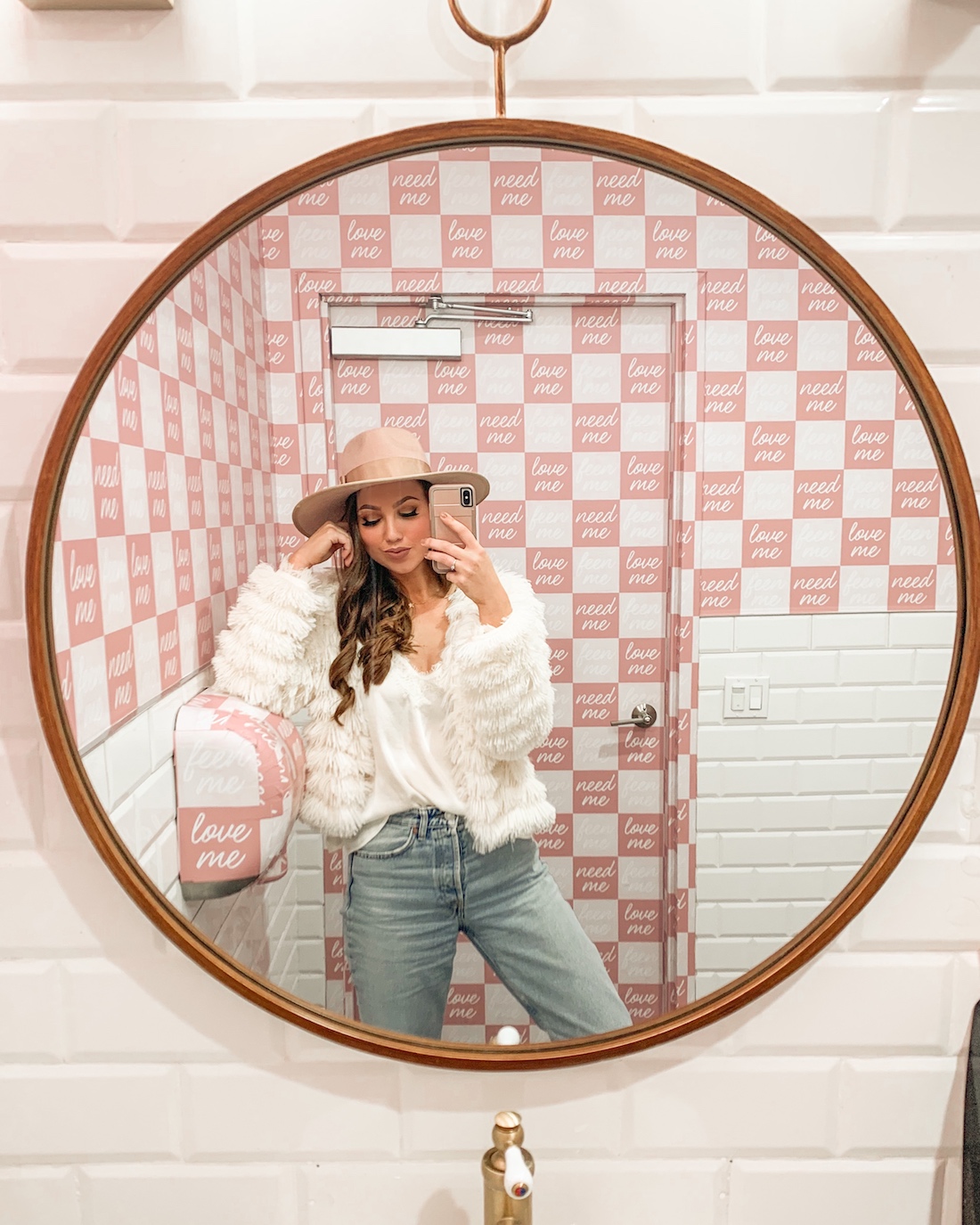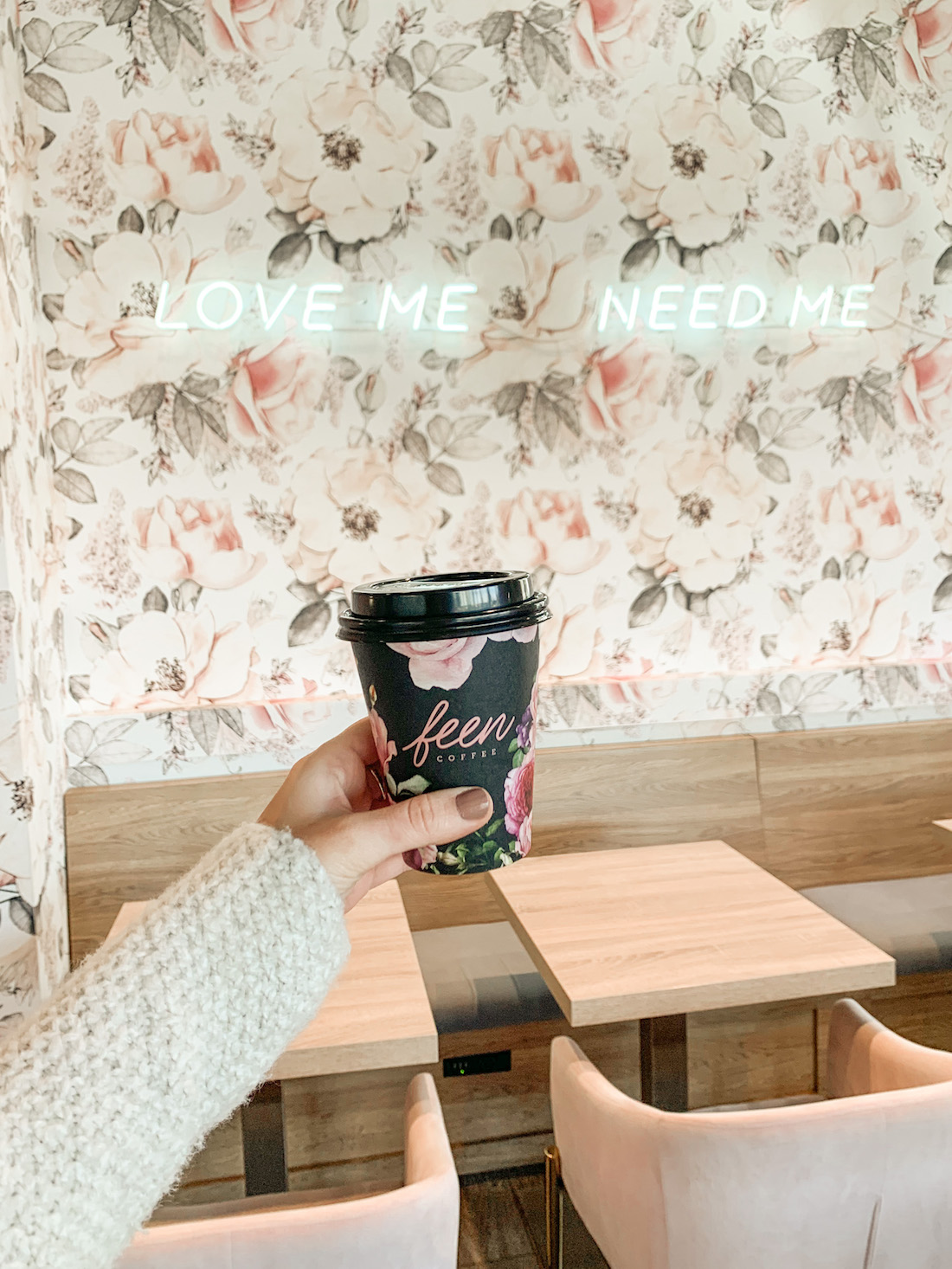 What I Ordered
If you're a fan of iced tea like I am, I highly recommend the Passion Fruit iced tea at Feen. It's such a unique flavor and very delicious. In addition, I've heard they have the most incredible cinnamon rolls. I need to try one of these next time I visit.
Aside from these items, Feen offers a variety of coffee drinks, pastries, and paninis, all of which looked incredibly good.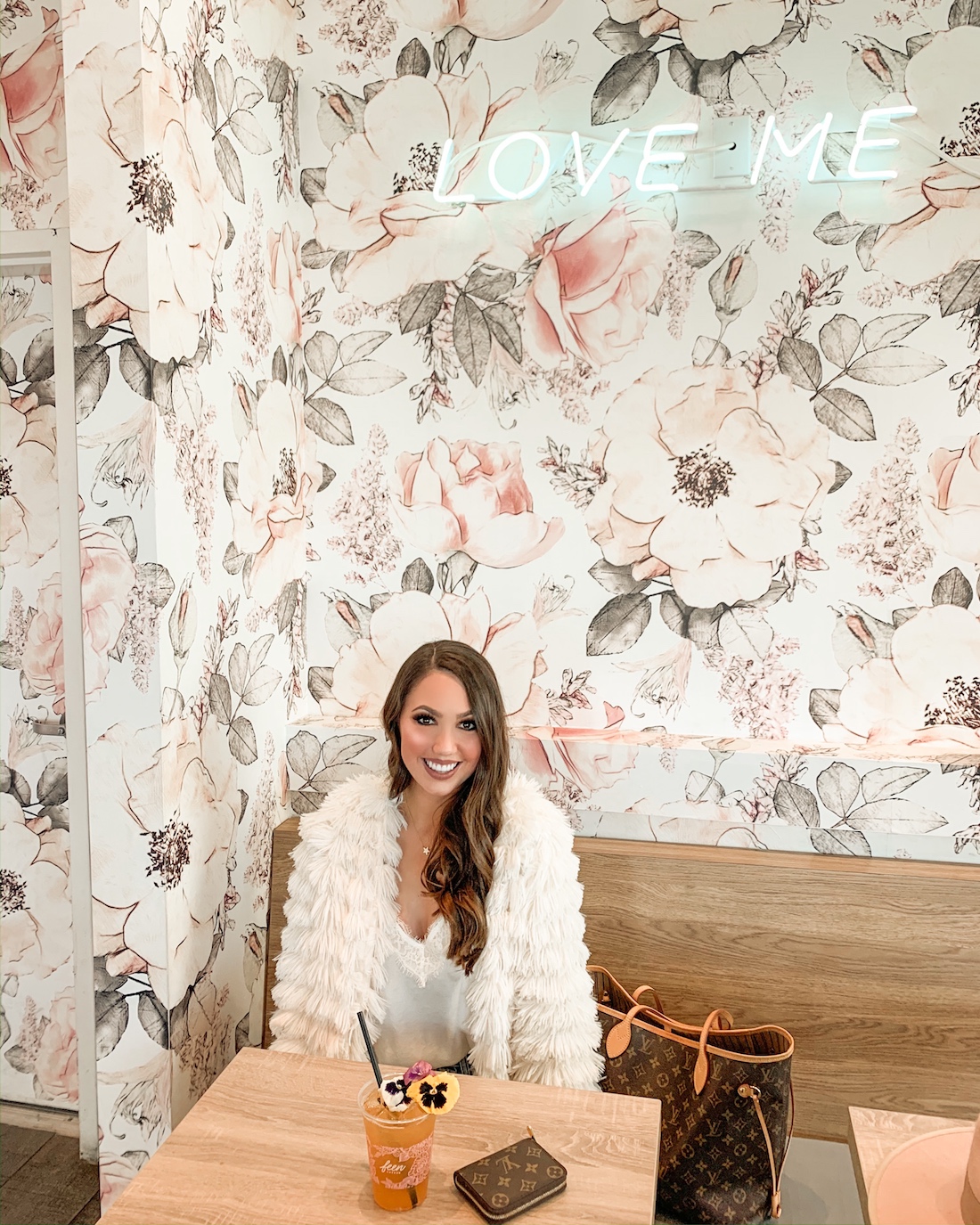 Hours
Monday-Thursday 7am-9pm || Friday 7am-10pm
Saturday 8am-10pm || Sunday 8am-9pm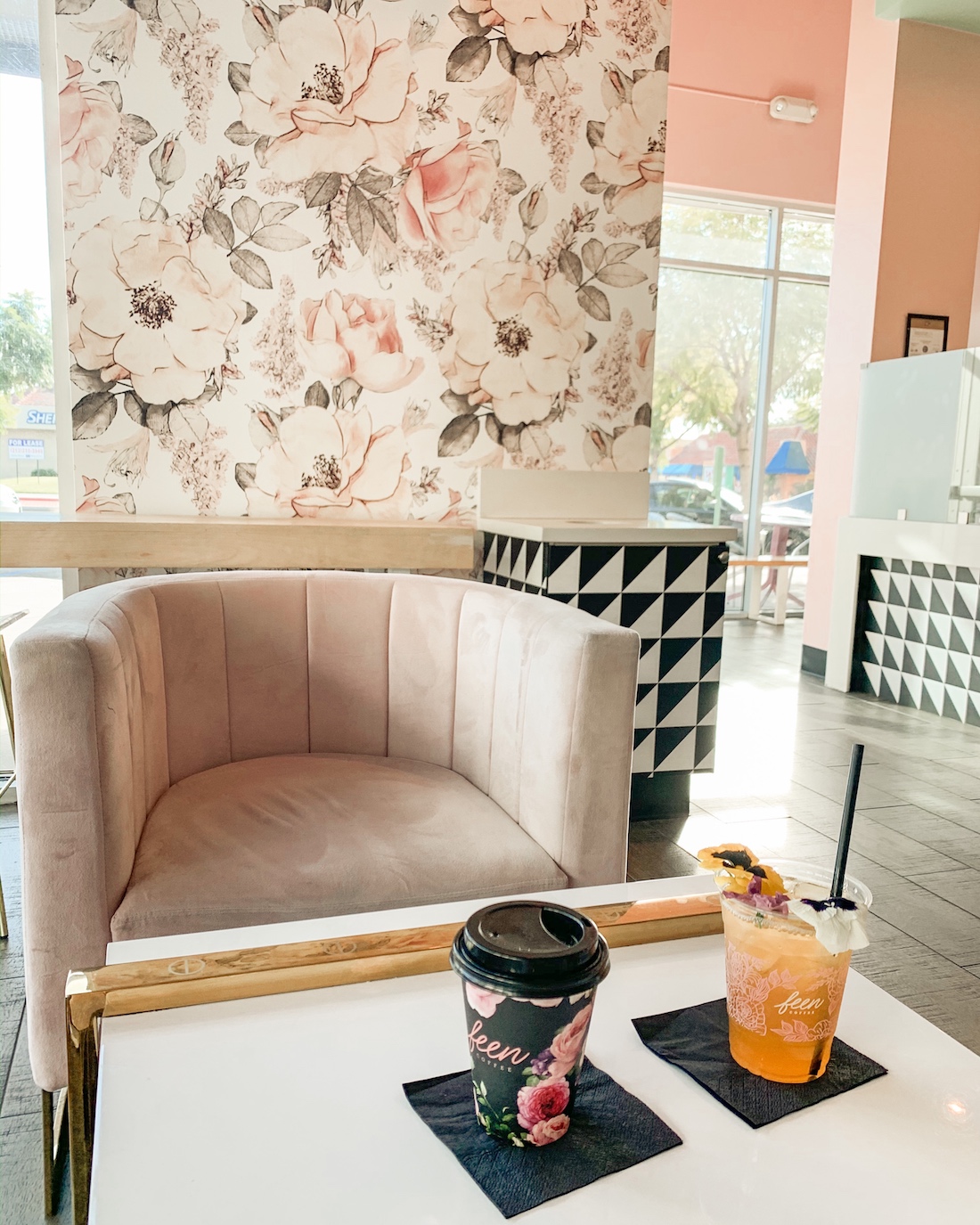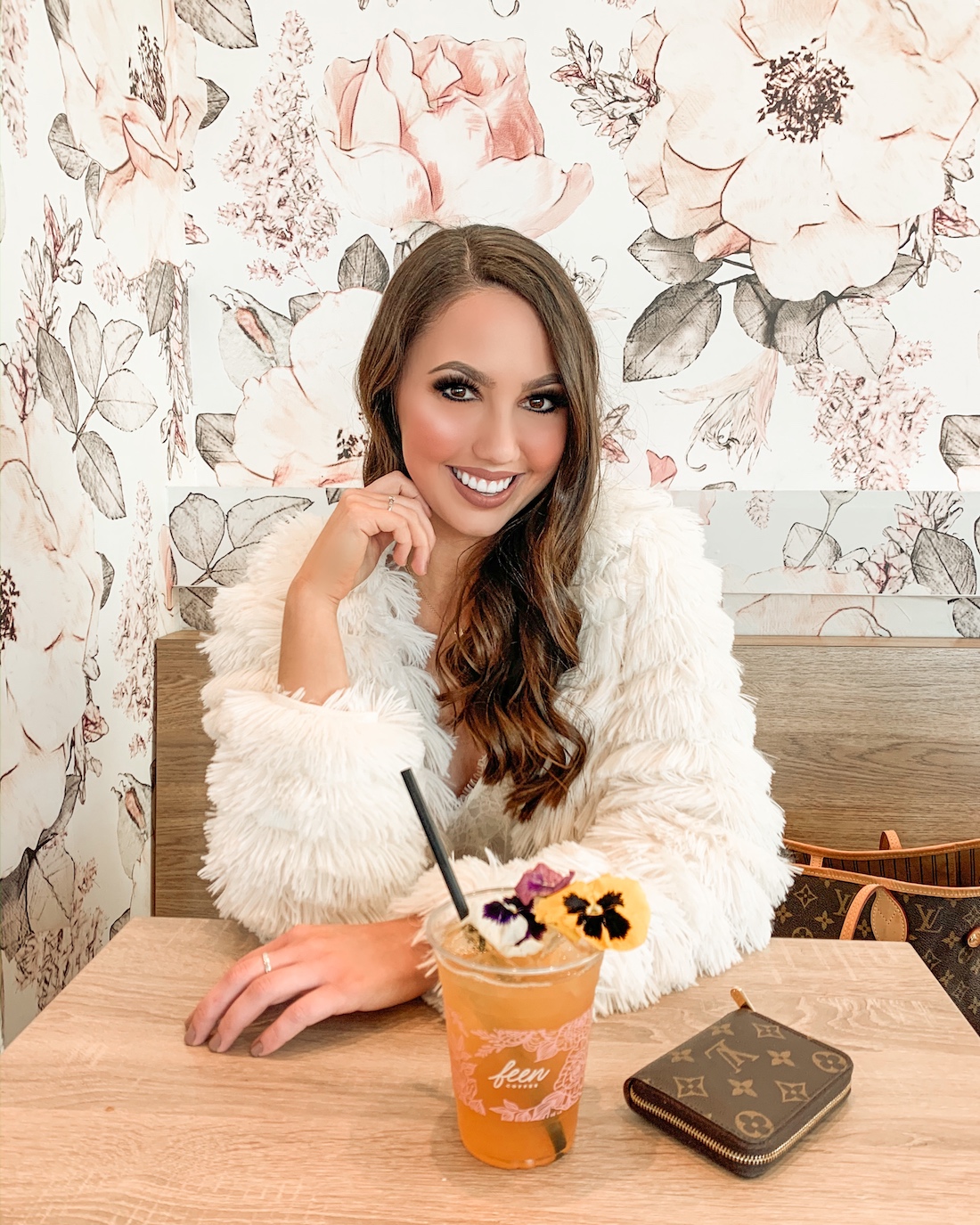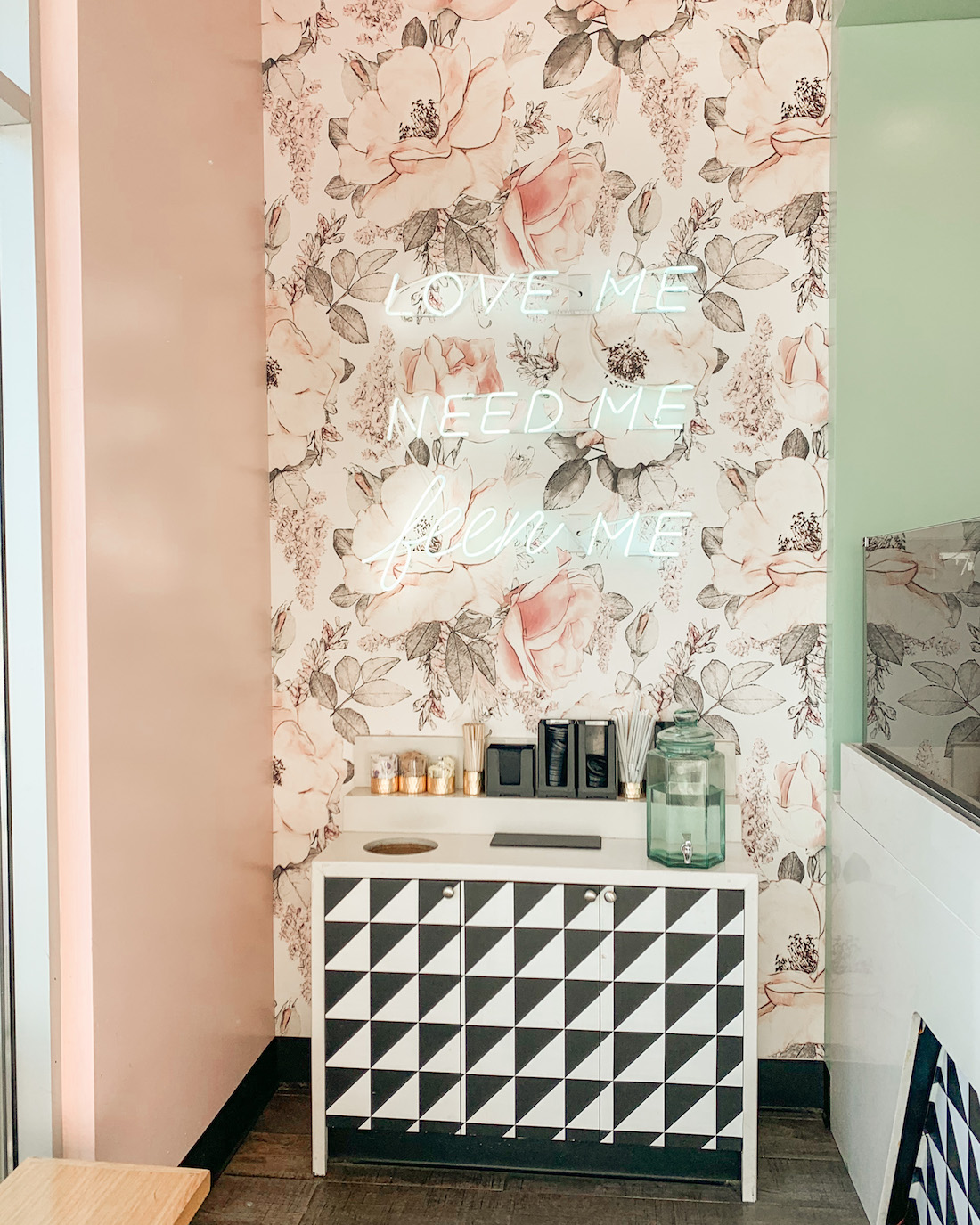 Location + Parking
7451 Edinger Ave Ste 115, Huntington Beach, CA 92647
I visited Feen on a Saturday afternoon and was able to easily find a parking spot! Parking is free, however, it does seem like it can fill up very quickly.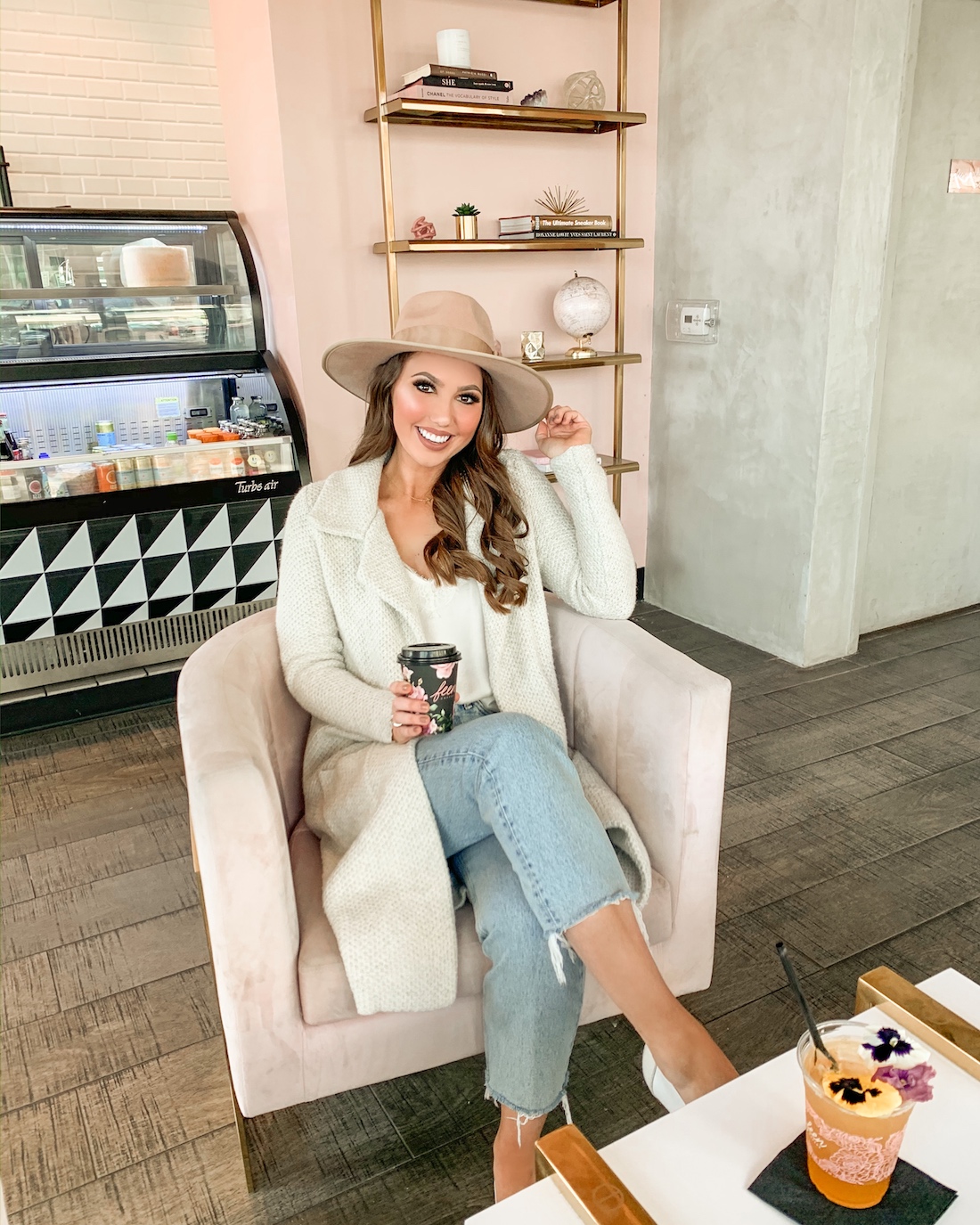 Thanks for reading! If you're looking for other things to do in Orange County, click here.
Xoxo Kendall