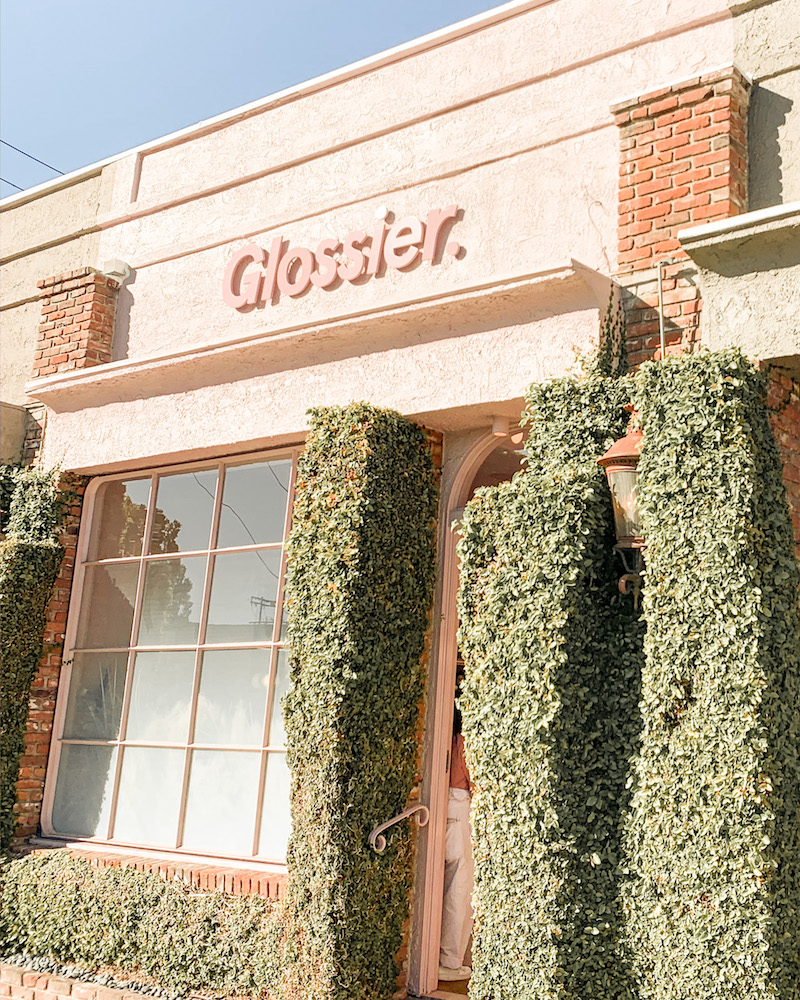 If you're following me on TikTok, you may already know about my latest makeup and skincare brand obsession, Glossier!! For the past year I've always seen a line in front of the store on Melrose and wondered what the hype was all about.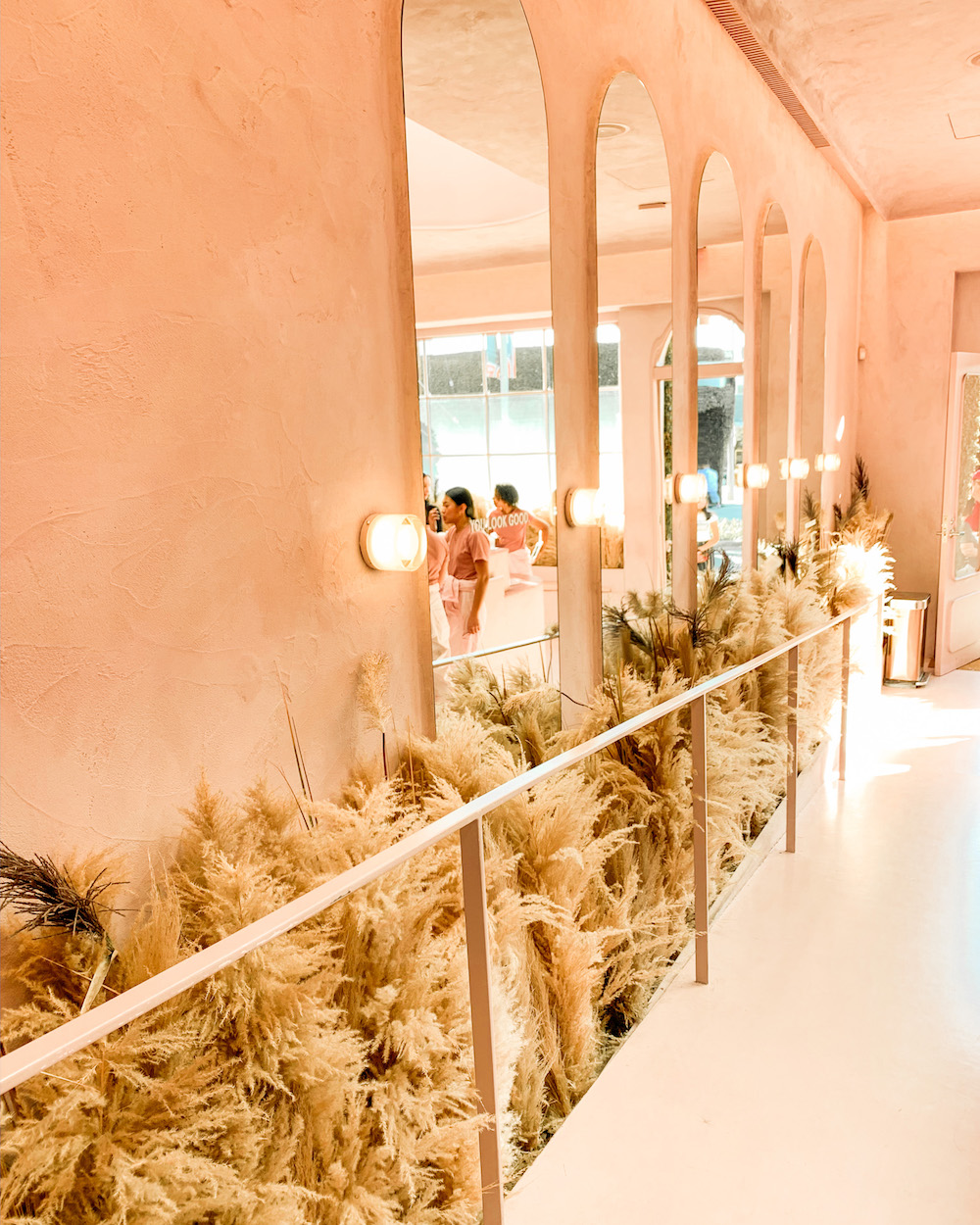 About Glossier
Established in 2014, Glossier has quickly become a well-known skincare and makeup brand. The company focuses on listening to its customers and designing products that customers wish existed. Also, their branding is so on point!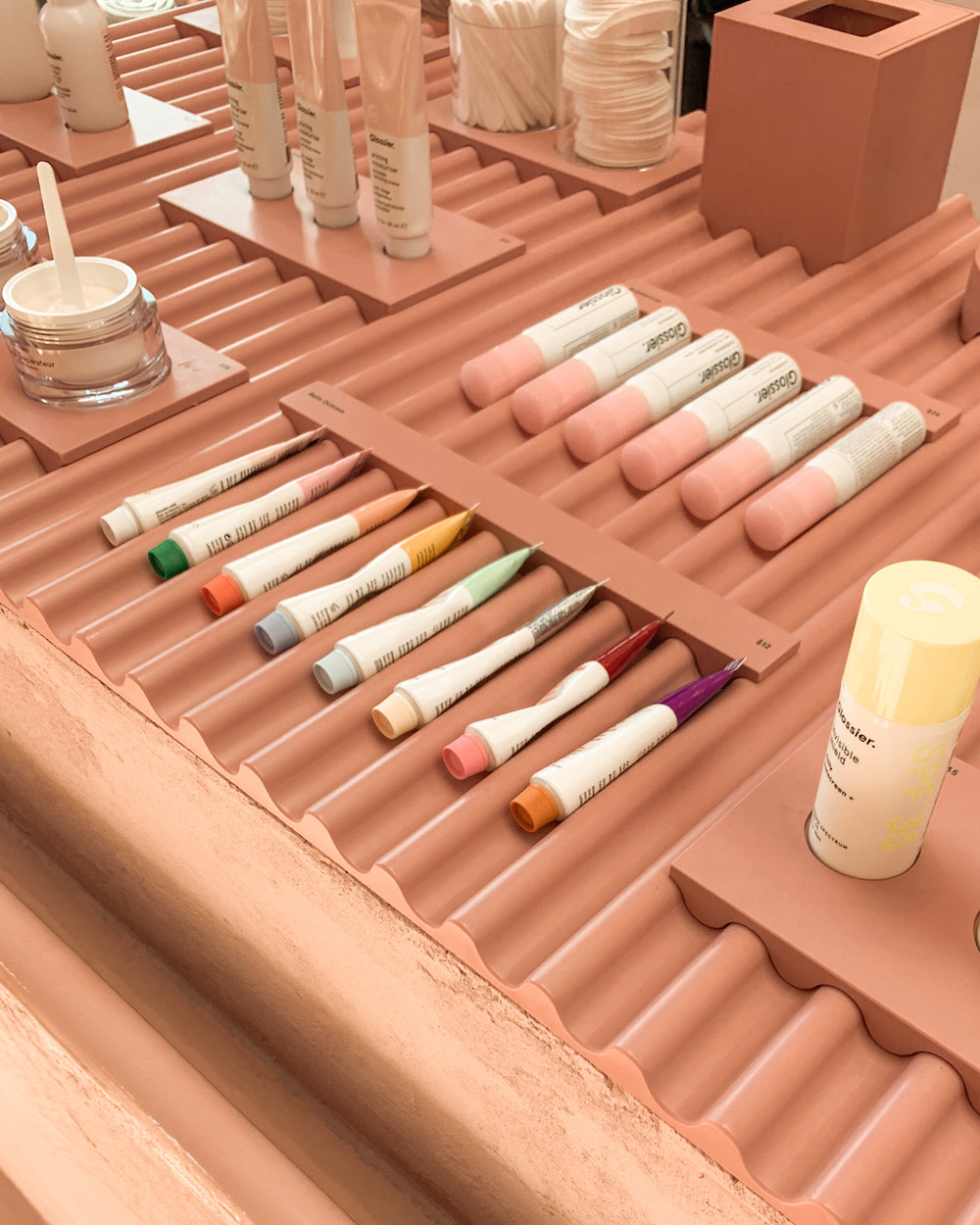 What to Expect
First of all, expect a line in front of the store if you're visiting on a weekend! Every time I've driven by there was a line. Even when I visited myself there was a line. However, while the line looked long, it actually moved pretty quickly as every time people leave the store, new people are allowed to go in.
Once inside, there are two main rows you can go down to begin shopping. The store itself is somewhat small and it's less crowded in the morning than the late afternoon when I visited. Despite this, I still had a great experience. All the  employees I interacted with so were so sweet and knowledgeable.
When visiting, it's essential to go into Glossier Canyon (seen below) while you're waiting for them to bring out what you purchased. It's the perfect place to get a cool video for Instagram Stories or get a shot for the 'gram. It's hidden behind a door so ask an employee to point you in the right direction.
My favorite part of visiting the physical store is that by purchasing something in-store, your items are given to you in a cute reusable tote bag that says Glossier on it. In addition, it has a little tag on it with your name on it! My bag also included a Glossier sticker and sample.
Overall, I had a blast visiting the store. It's definitely an experience and well worth the wait.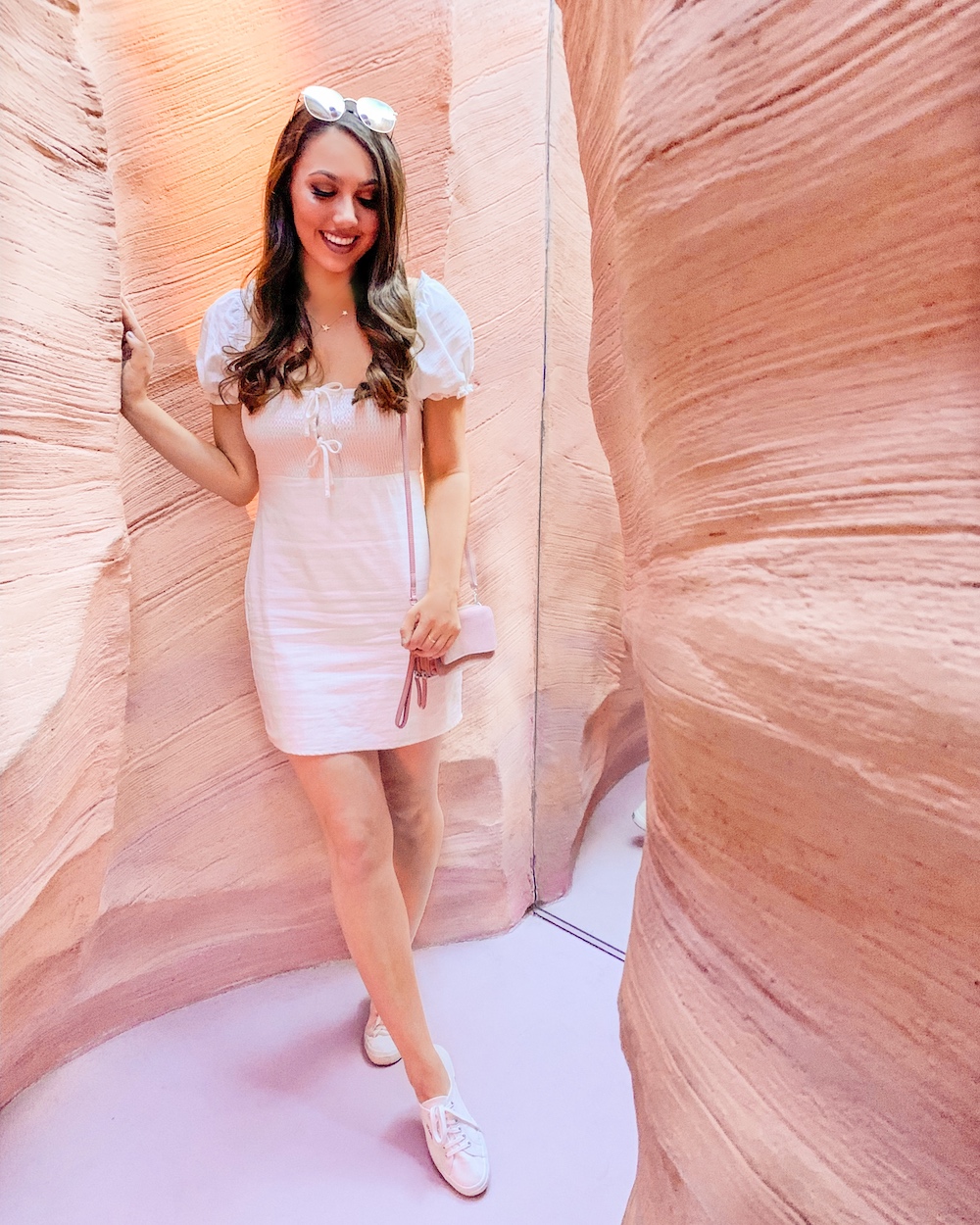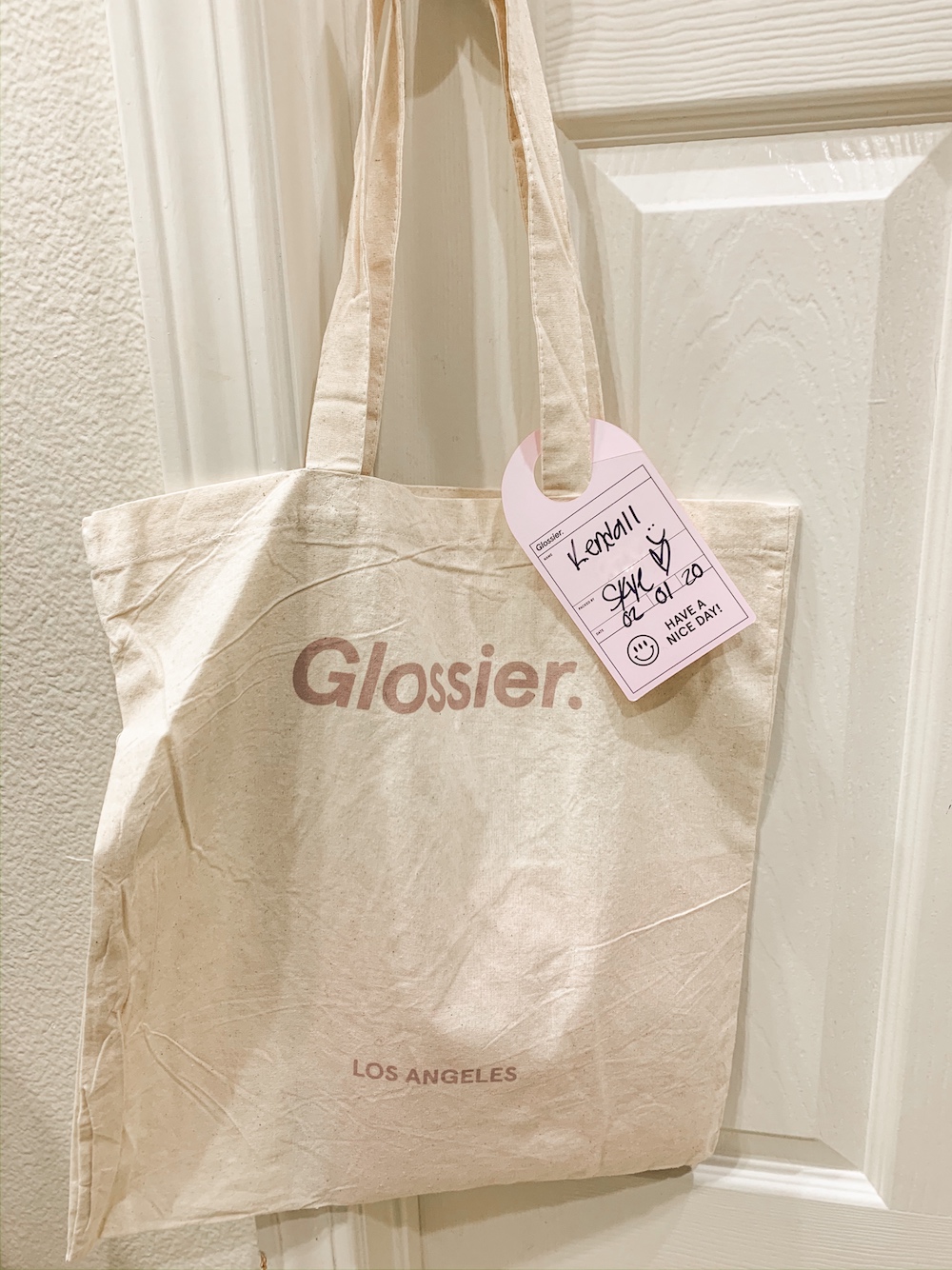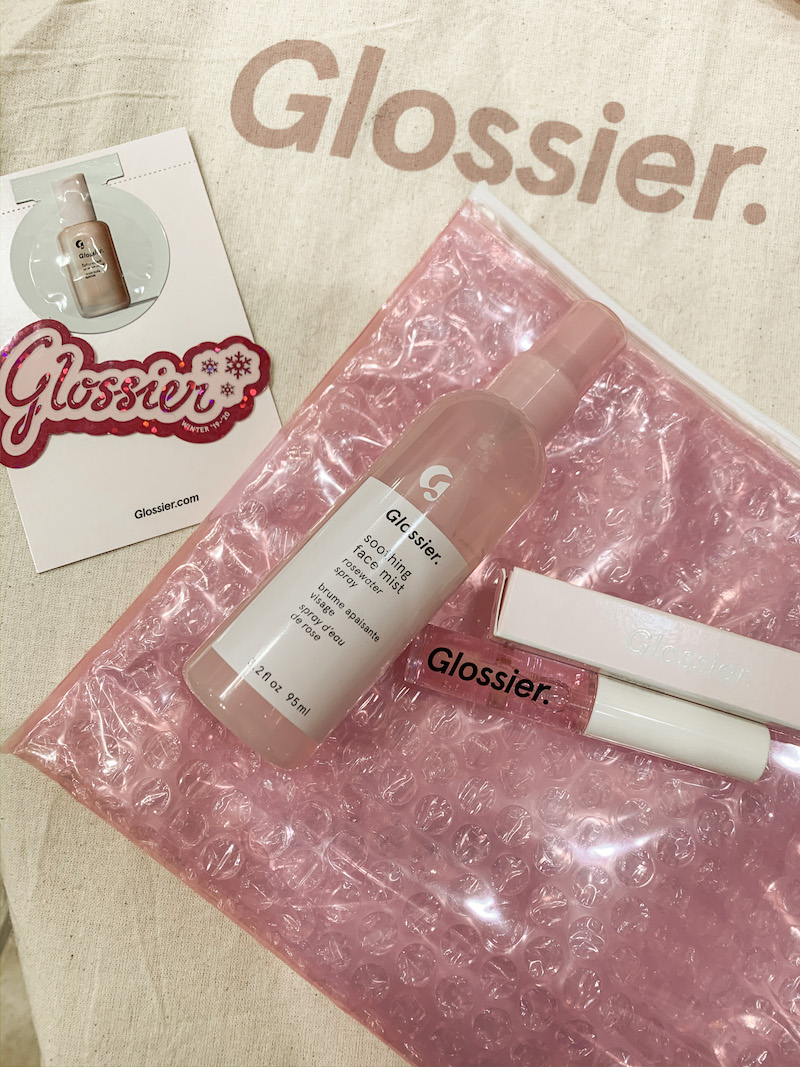 What I Purchased
Since it was my first time visiting Glossier and I hadn't tried any of their products before, I kept my purchases simple. Specifically, I purchased the Clear Lip Gloss and Soothing Face Mist – Rosewater Spray. I'm loving both so far,  especially the rose spray, which I'm thinking of writing a blog post on if that's something you're interested in.
As a heads up, I want to let you know that all purchases in-store must be made by card!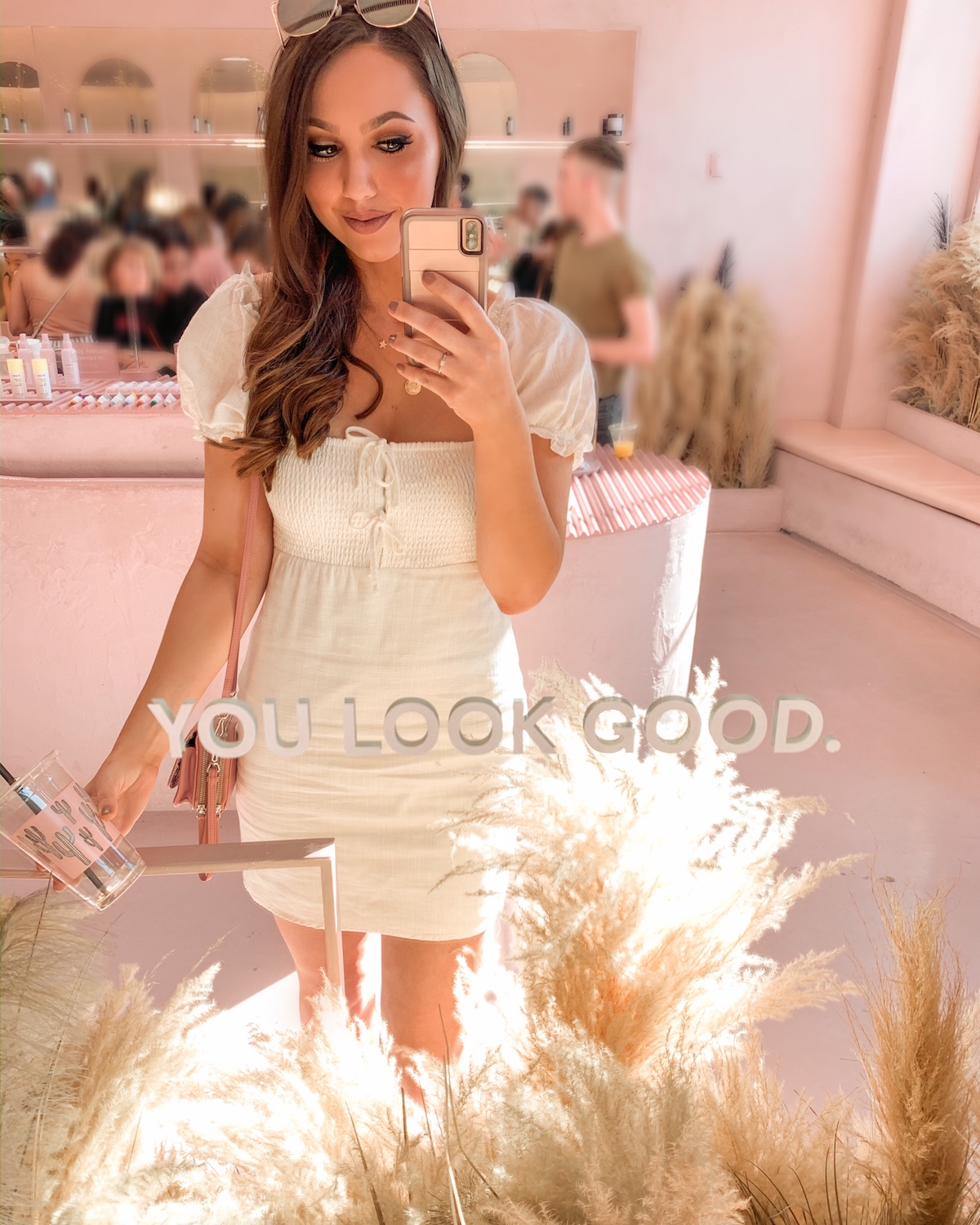 Hours
10am – 7pm daily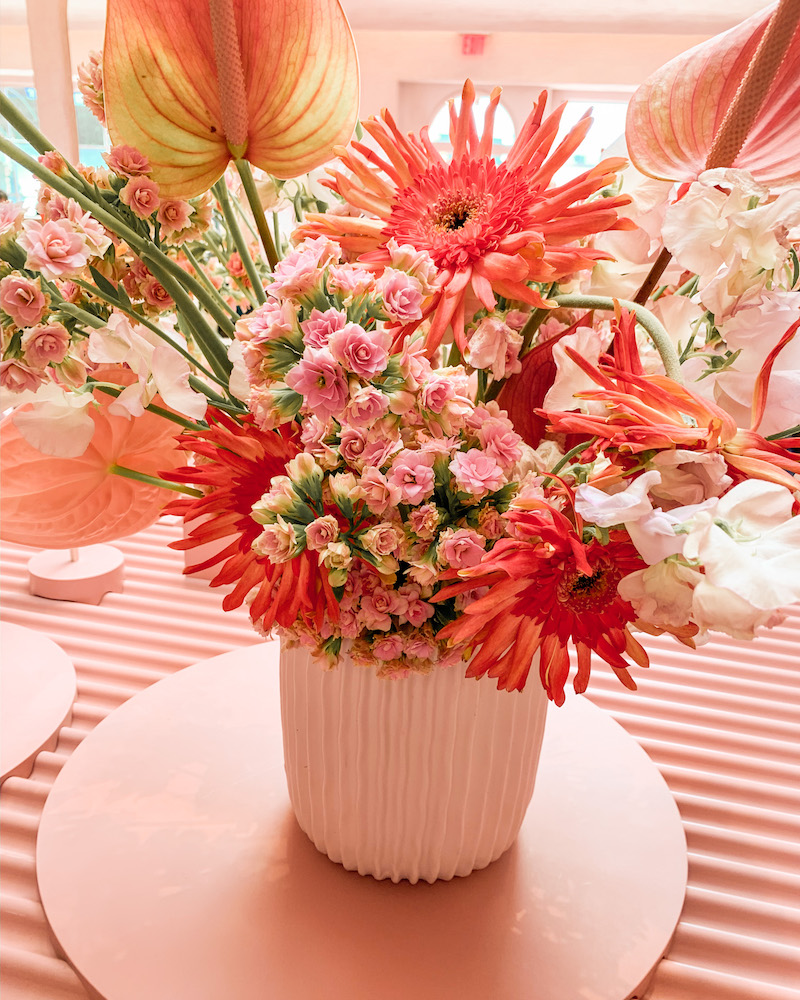 Location + Parking
8407 Melrose Pl, Los Angeles, CA 90069
There are two options for parking if you're planning to visit Glossier on Melrose Ave.
One option is to find a pay meter parking spot on the street. While there are no pay meters directly in front of the store, the surrounding area has tons of them. You may have to walk a little! However, the bright side of this is that you will pass tons of cute stores and cafes along the way.
Another option is to park in the residential area behind the store. This parking is free, but it may take you a little bit to find a spot and chances are that it's going to be a little ways away from Glossier.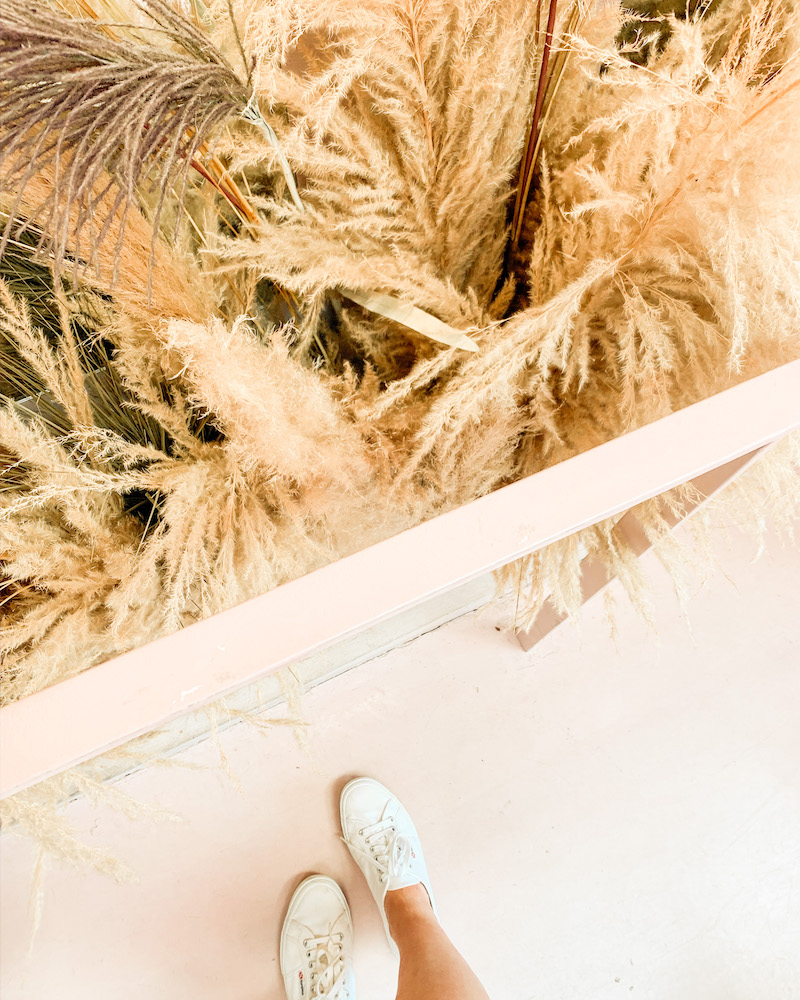 If you have any questions, contact me through my "Contact" page at the top of my blog OR by sending me a DM on Instagram! 
Thanks for reading! For more things to do in LA, click here.
xoxo Kendall