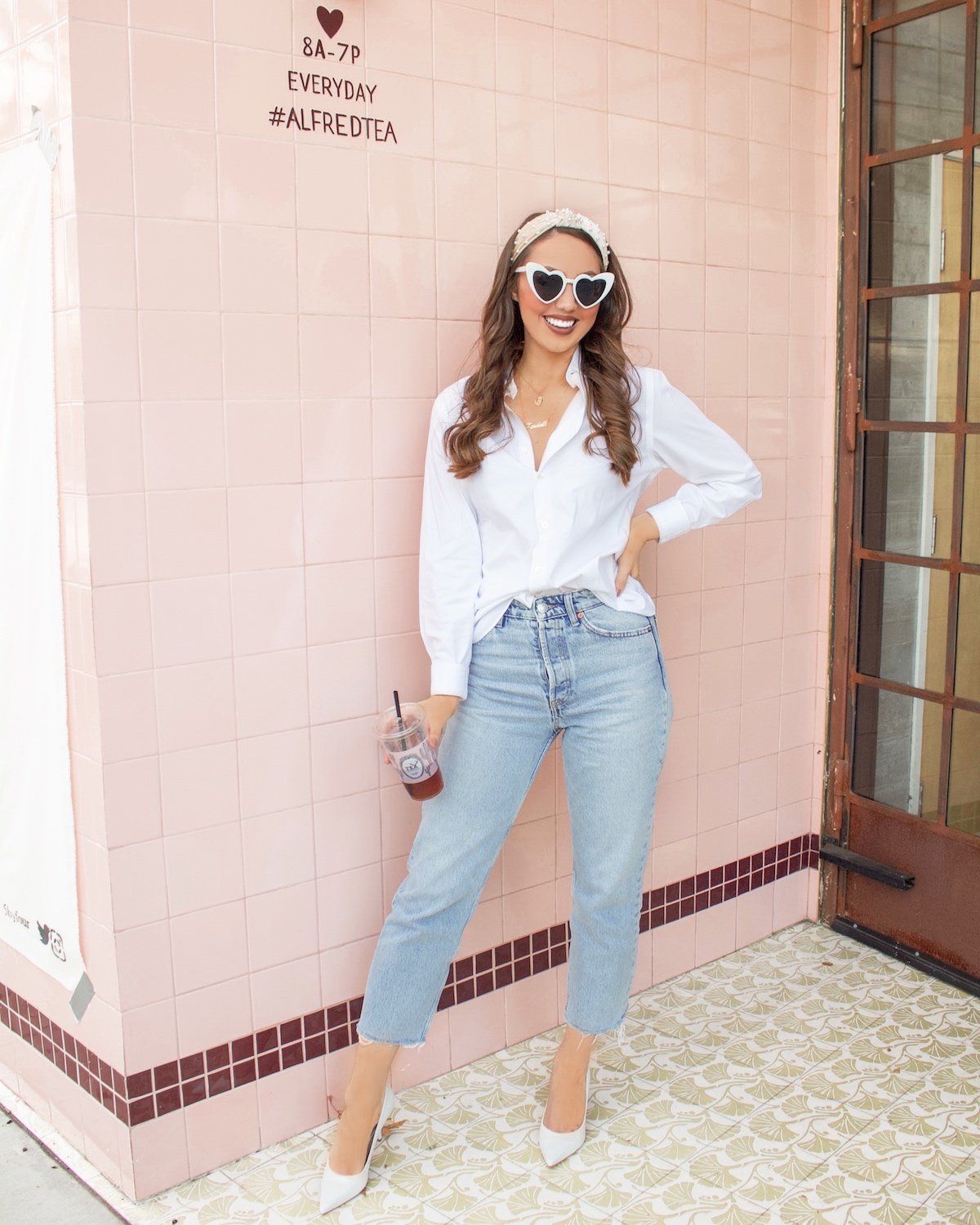 It's no secret that I love Los Angeles and aesthetically-pleasing coffee shops and cafés! My Instagram feed can attest to that! One of my favorite spots to visit while in West Hollywood is Alfred Tea Room! As a girly girl and lover of pink, I quickly fell in love with this spot.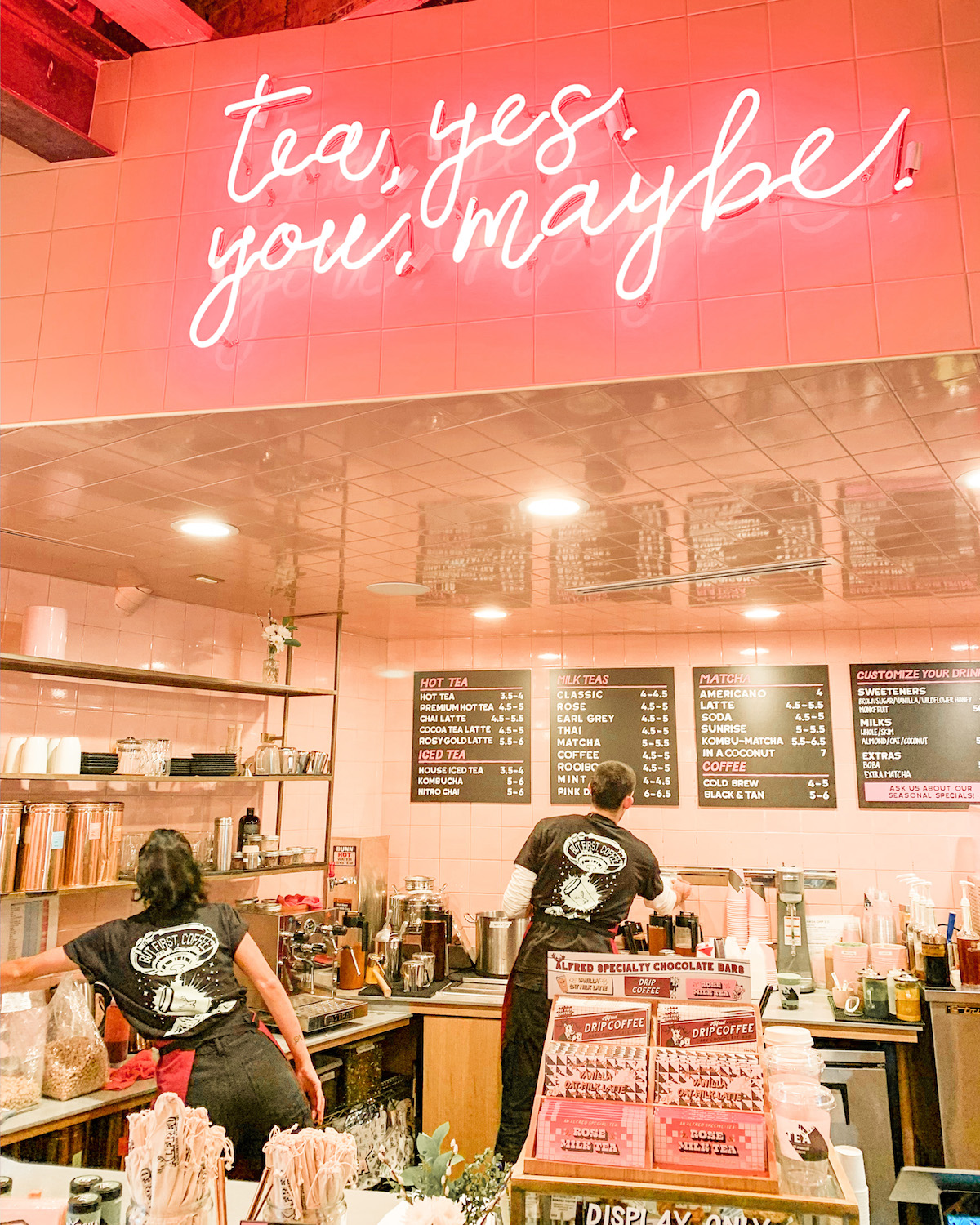 About Alfred Tea Room
Located near Melrose Place, Alfred Tea Room focuses on creating a café experience, not just providing coffee. Established in 2013, this pink Instagrammable spot in LA offers a variety of hot, milk and iced teas as well as matcha, coffee, and baked goods.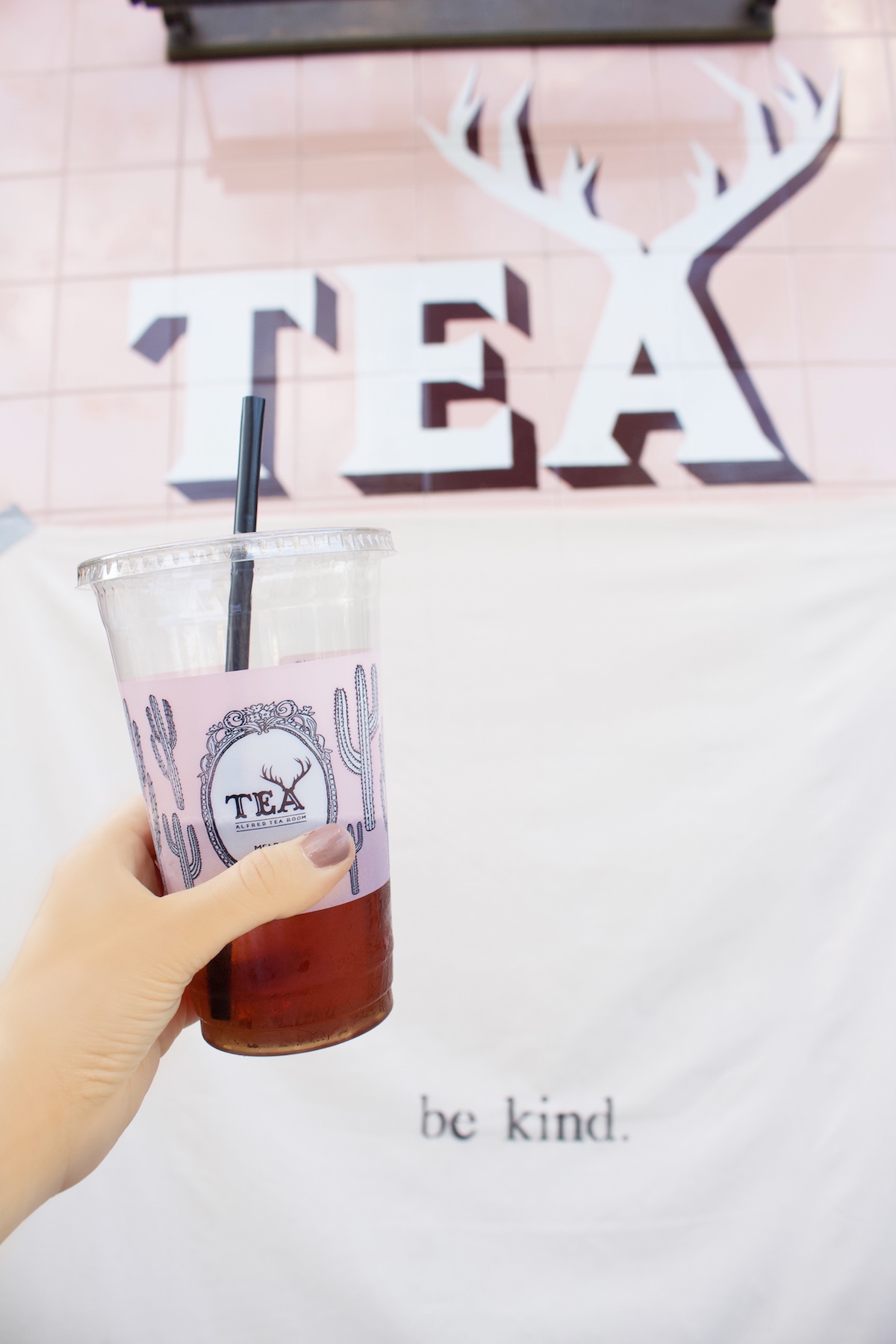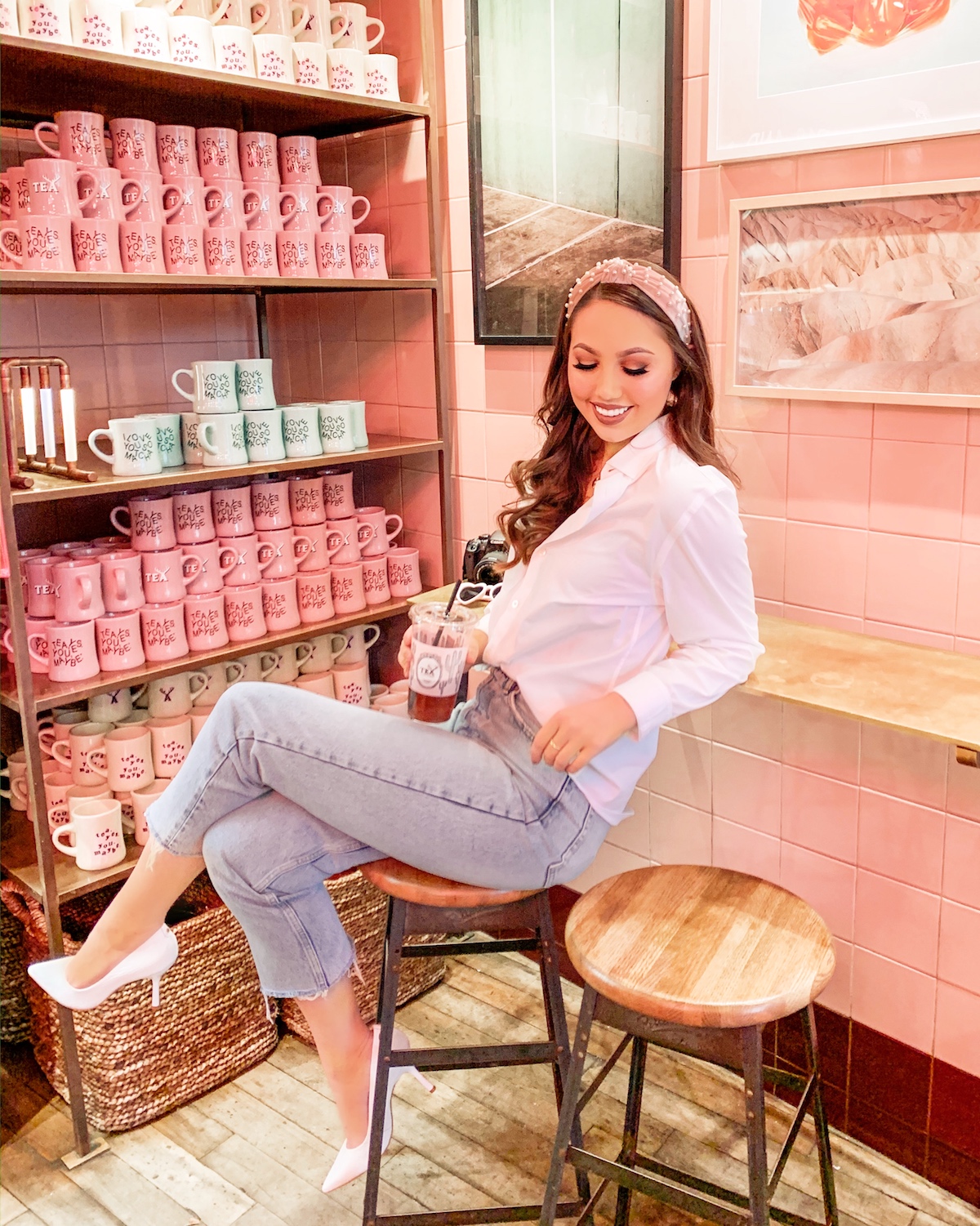 The Alfred Experience
Alfred Tea Room is one of the spots I visit practically every time I'm up in West Hollywood! Plan to snap many photos while there because every aspect of Alfred is totally Instagram-worthy. Pink interior, sassy sayings, and cute cups?! Yes, please! At times there can be a small line, but it moves very quickly so don't let that deter you from ordering something! Once you order, you can either sit at the bar to enjoy your refreshments or head out the door to a cute little alley and grab a table. This alley also provides some cute Insta opportunities.
Alfred Team Room offers many yummy drinks and snacks, so I always say to just pick what sounds good! Also, plan to pay with a card as Alfred does not accept cash!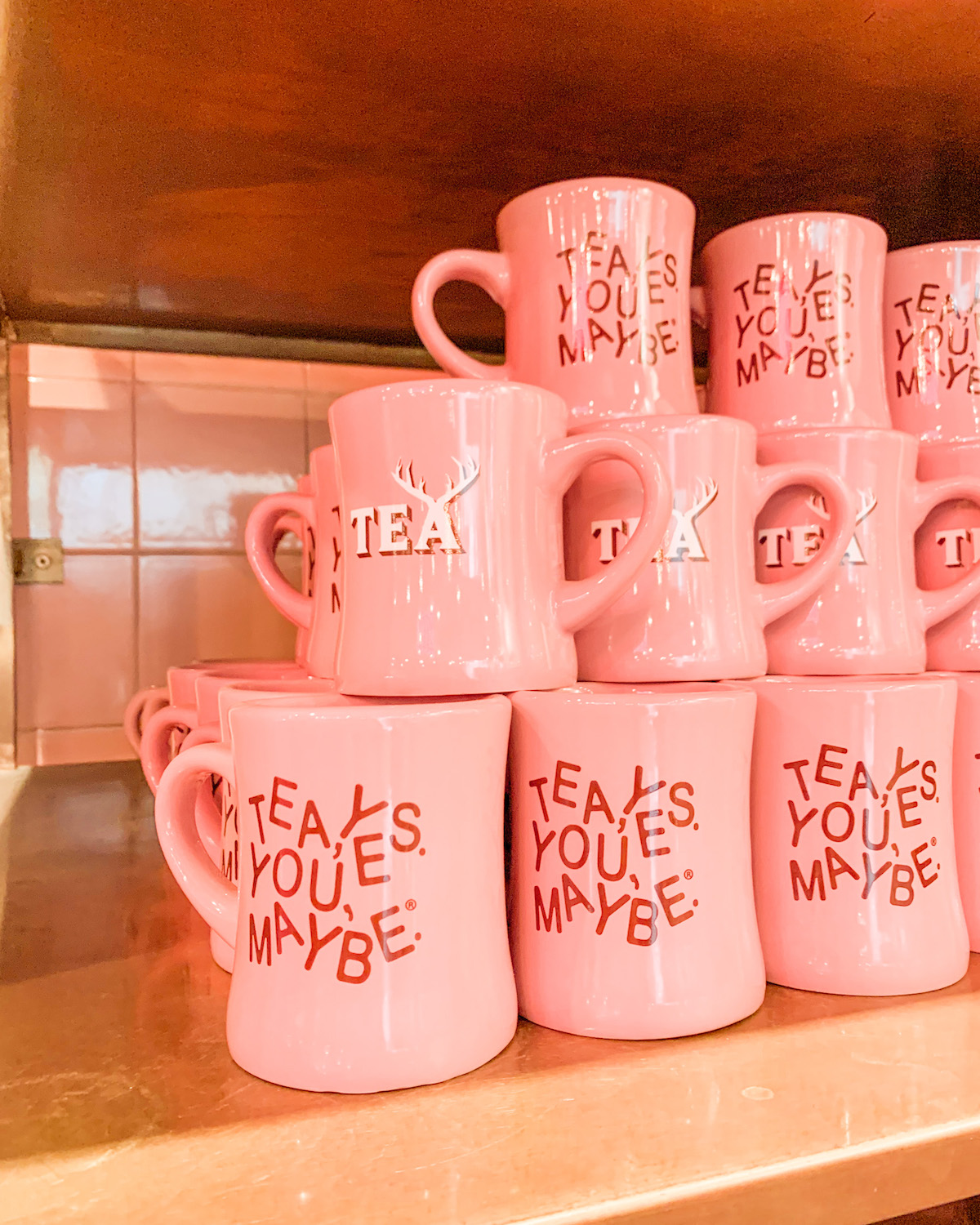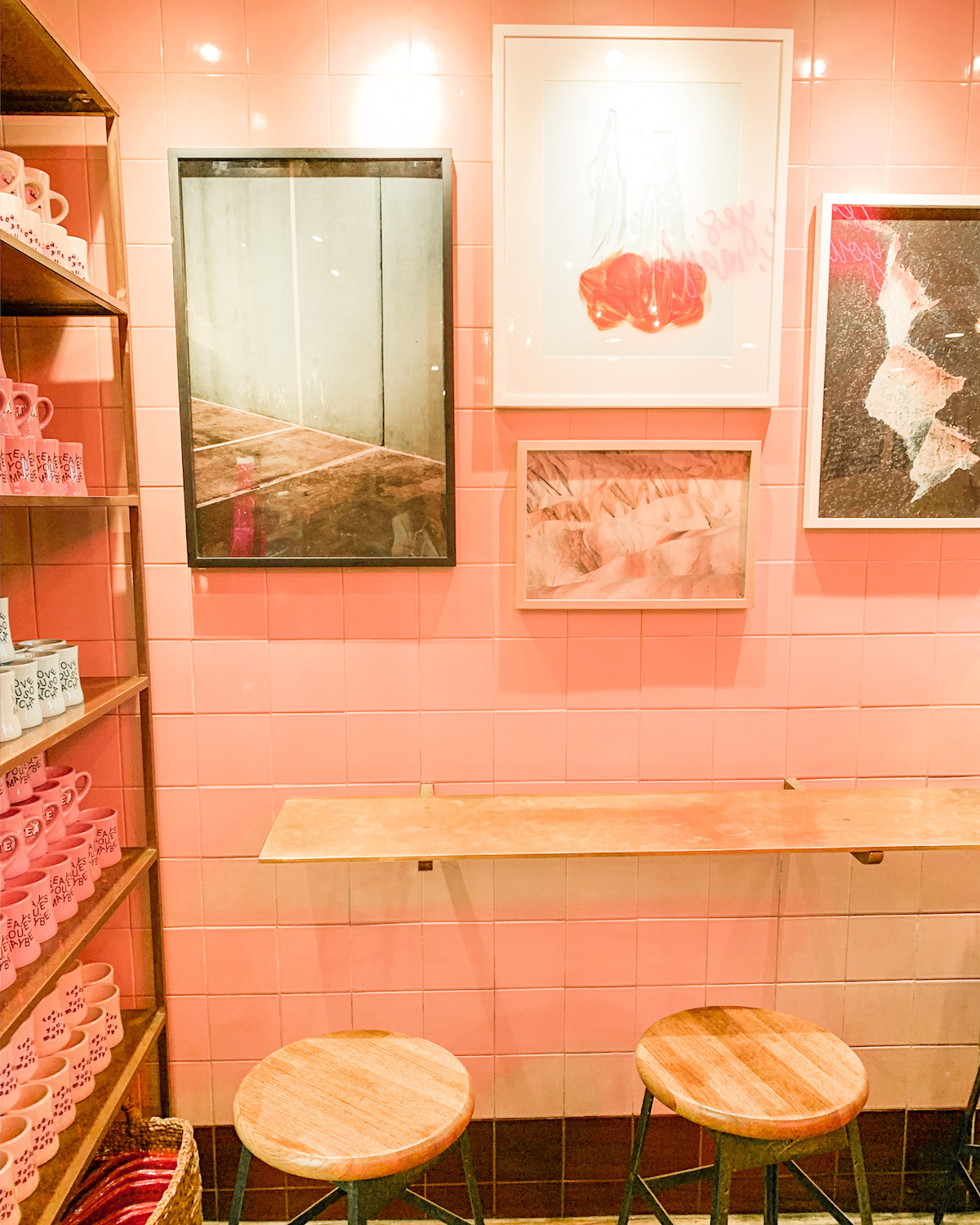 Hours
8:00am – 7:00pm | 7 days a week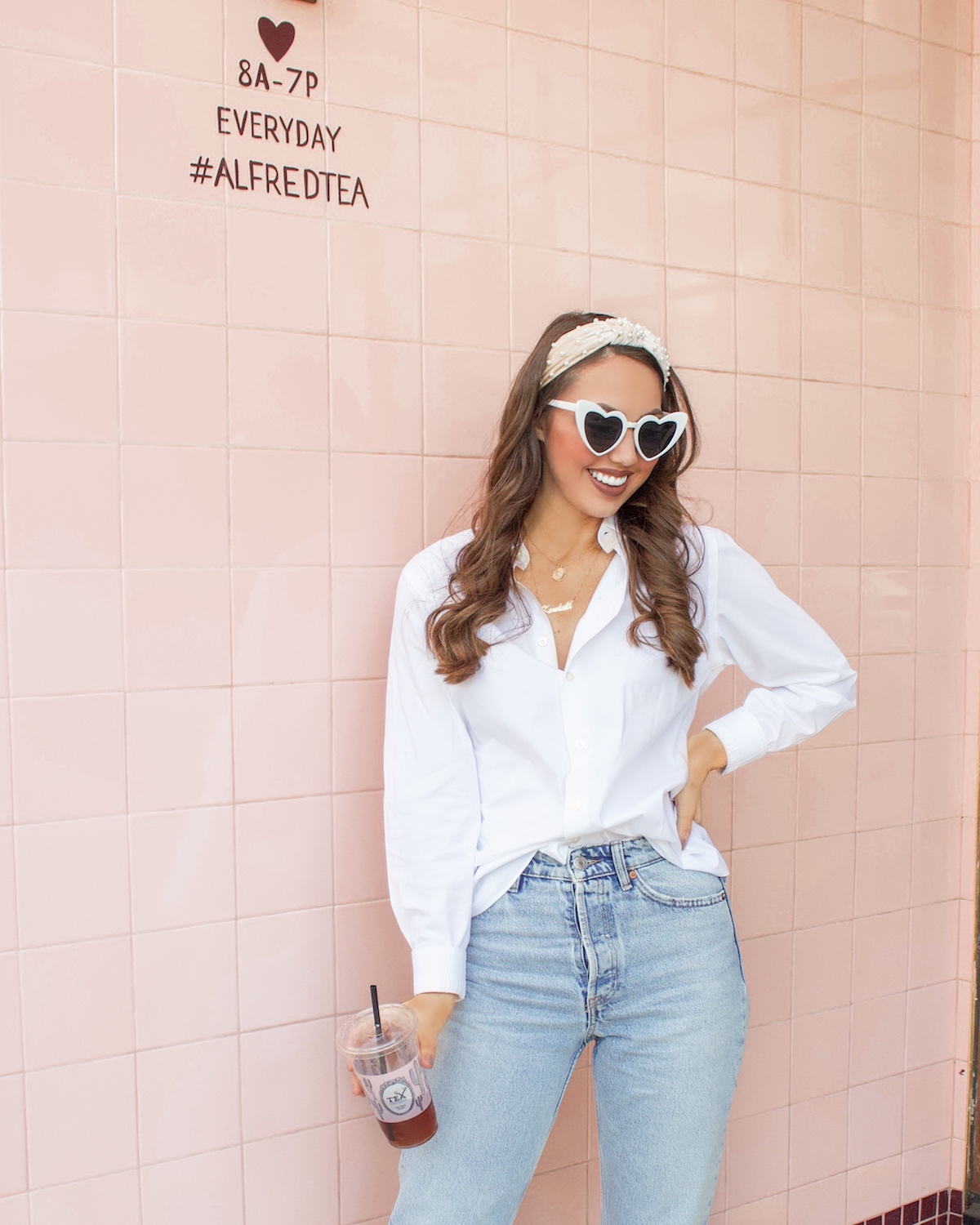 Location + Parking
705 N Alfred St, Los Angeles, CA 90069
While in the Melrose area of West Hollywood, Alfred Tea Room is actually located on Alfred Street. On the weekends, finding a parking spot can take some time, but be patient, I promise you will find a spot. I always park in the residential area just up Alfred St. When parking in residential areas of LA, or really any area, make sure to carefully read the street signs to ensure you won't get towed or ticketed!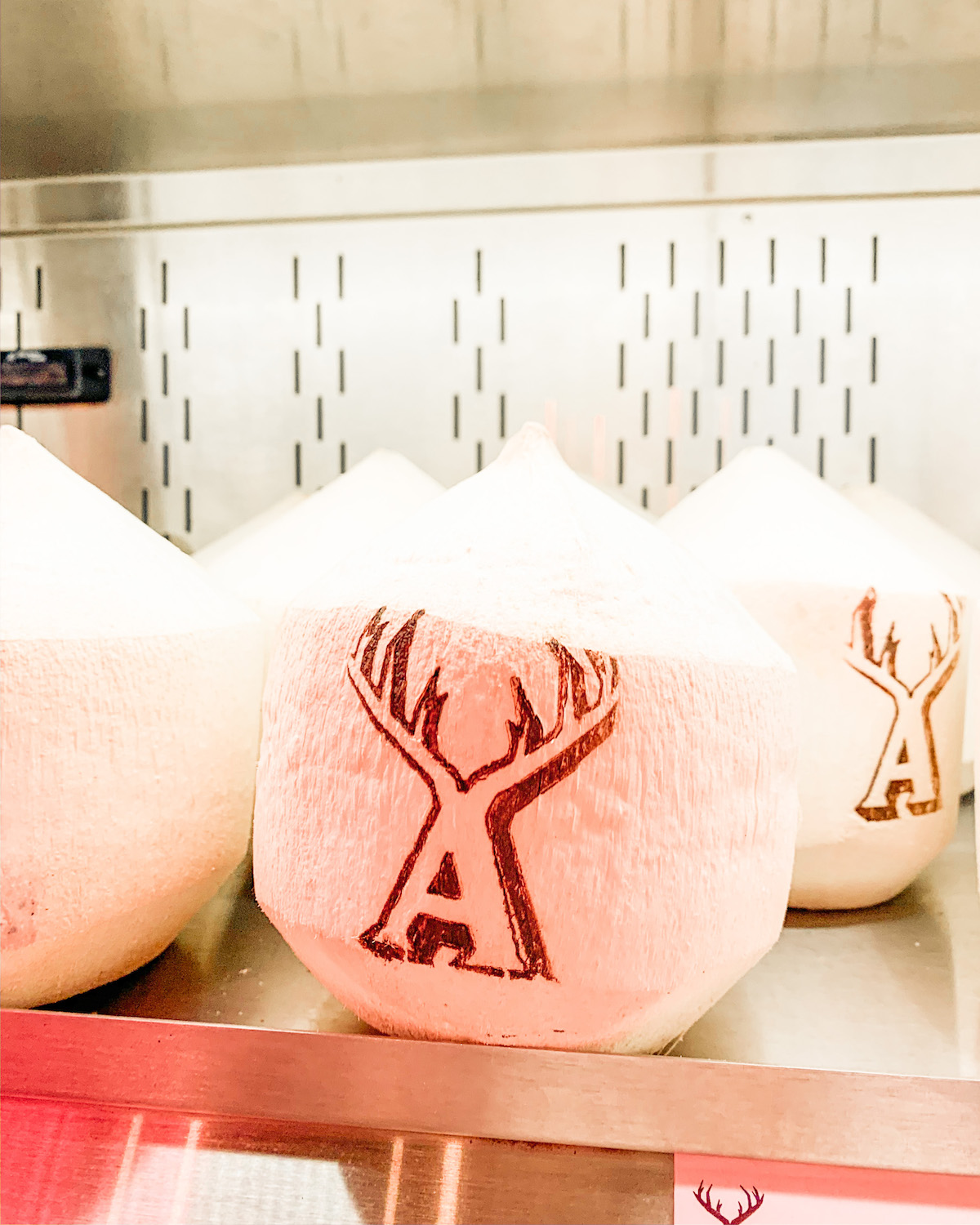 Thanks for reading! Check out my other recommendations for things to do in LA!
xoxo Kendall