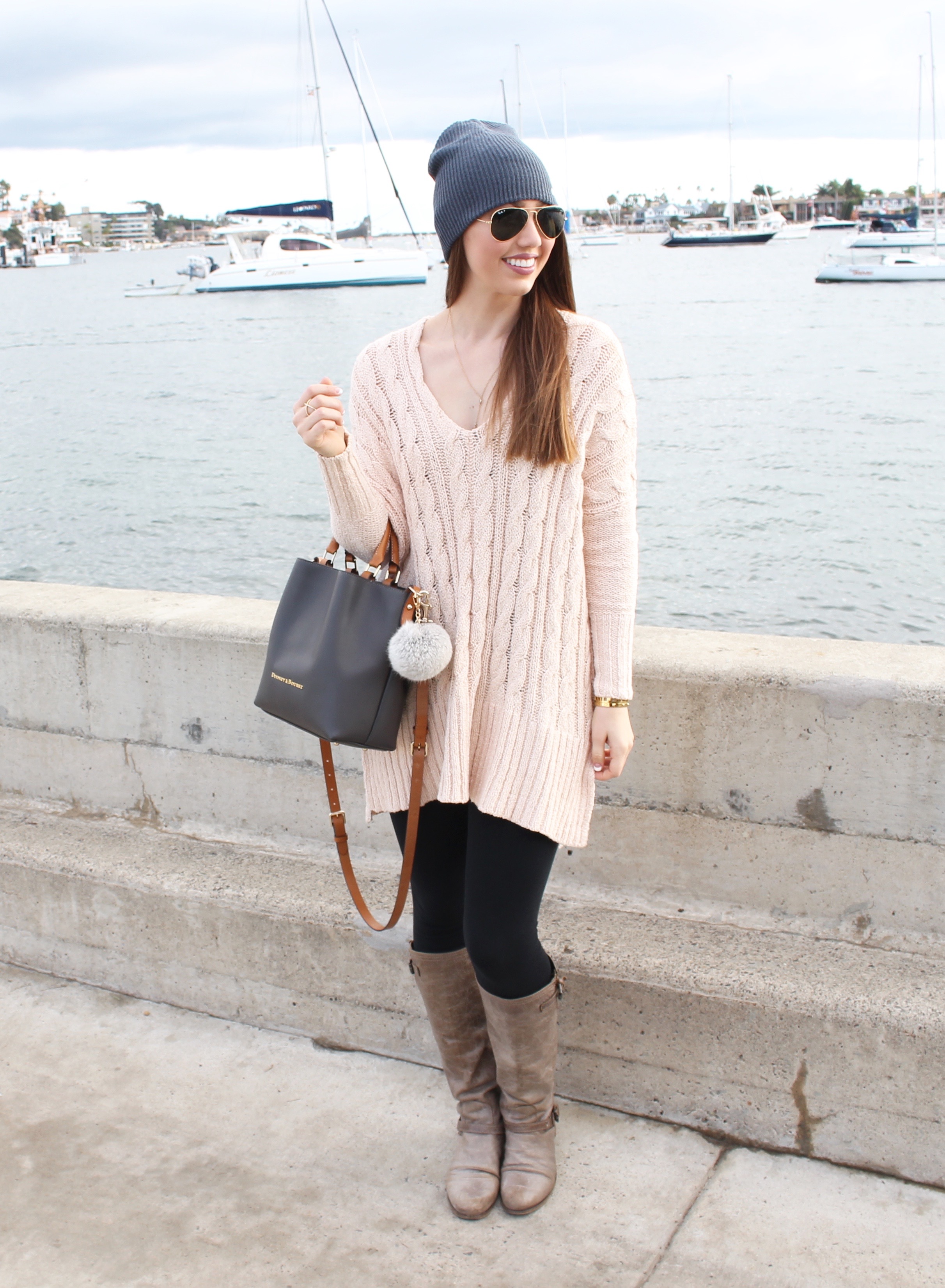 For as long as I can remember, I have always loved pink! Super girly, I know, but I just think it's such a pretty color and it happens to go well with my brown hair. While I love a variety of shades of pink, I have to say that my favorite is blush pink so when I saw this oversized sweater it was love at first sight.
I'm pretty much convinced that this is the perfect oversized sweater! It can be worn in so many different ways and if you have been to My Styled Life before, you have probably noticed that I own it in three different colors (see other looks here & here). For today's look though, it was all about blush pink and gray. You could definitely dress up this outfit, but on this day I wanted to look casual and I think the charcoal beanie did just the trick. Plus it's great for a bad hair day. Then to pull the look together, I wore some of my favorite gold accessories including my beloved aviators!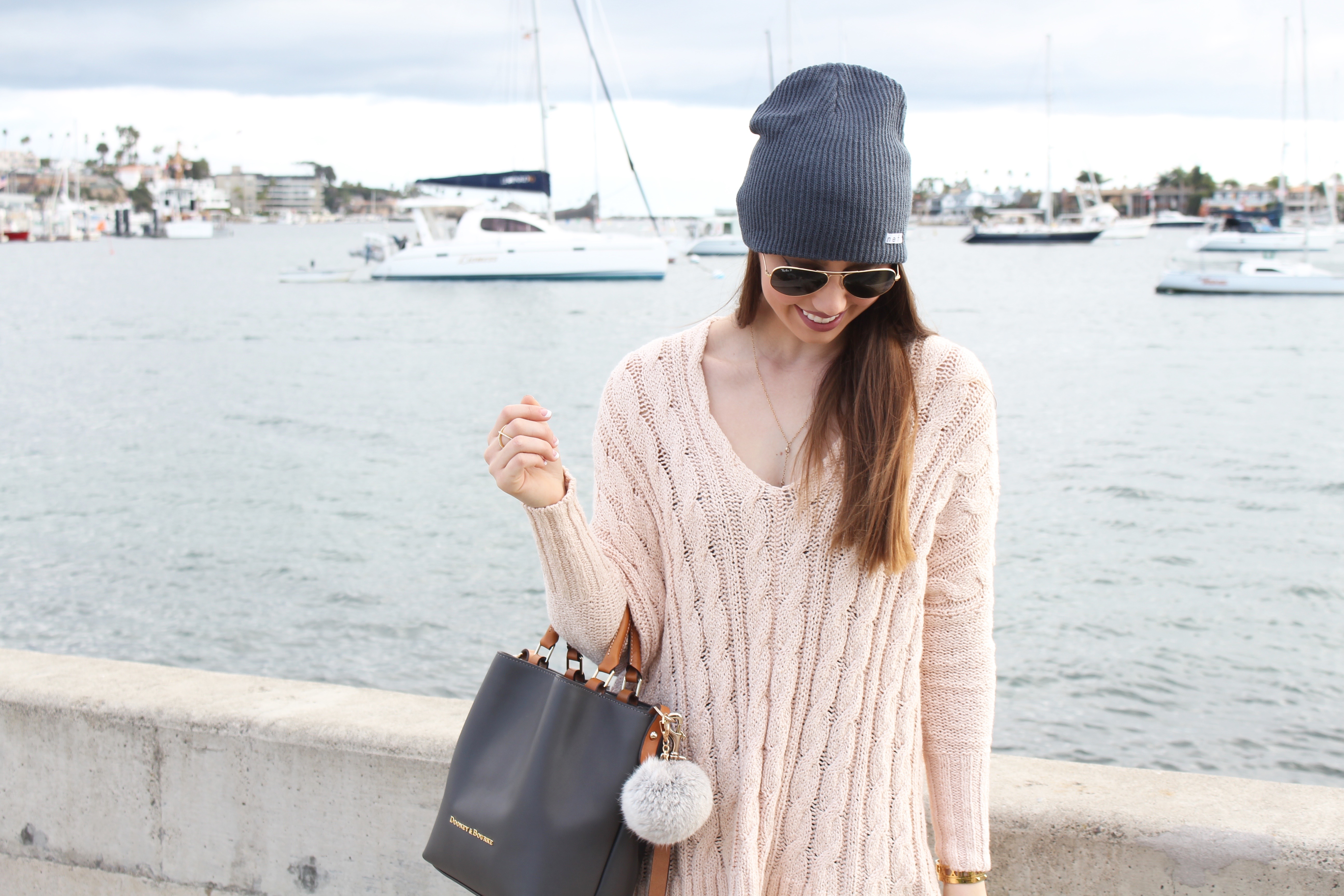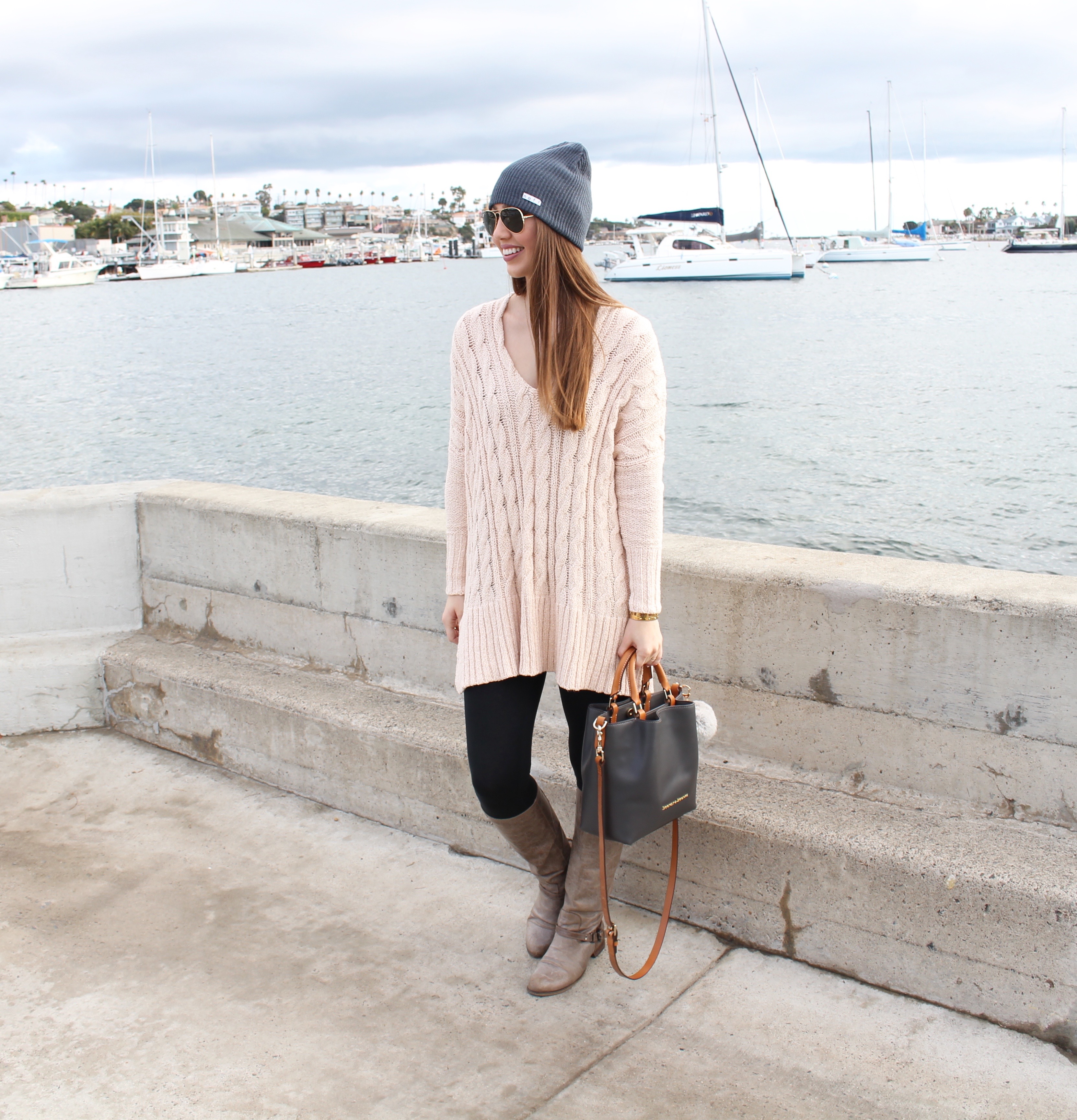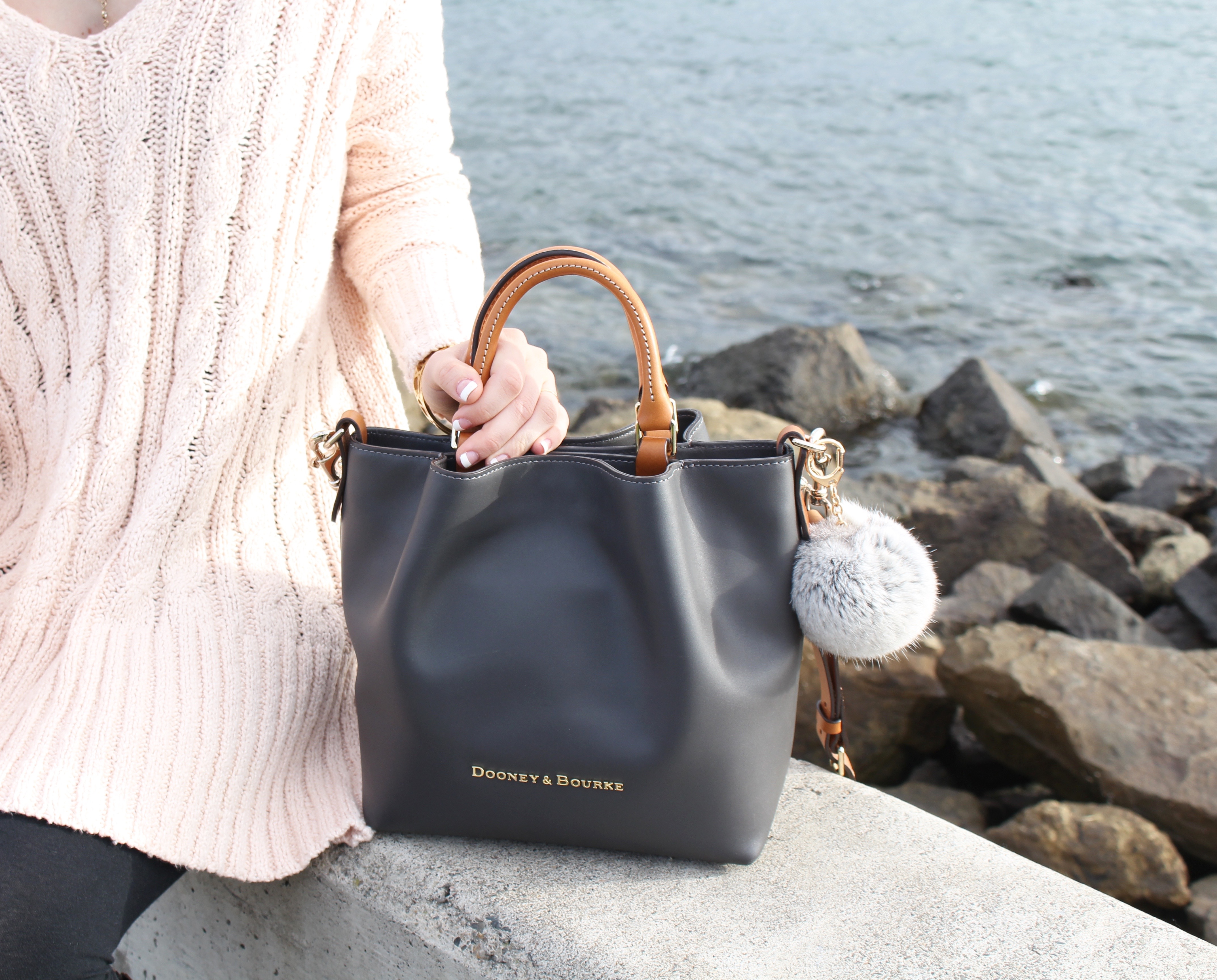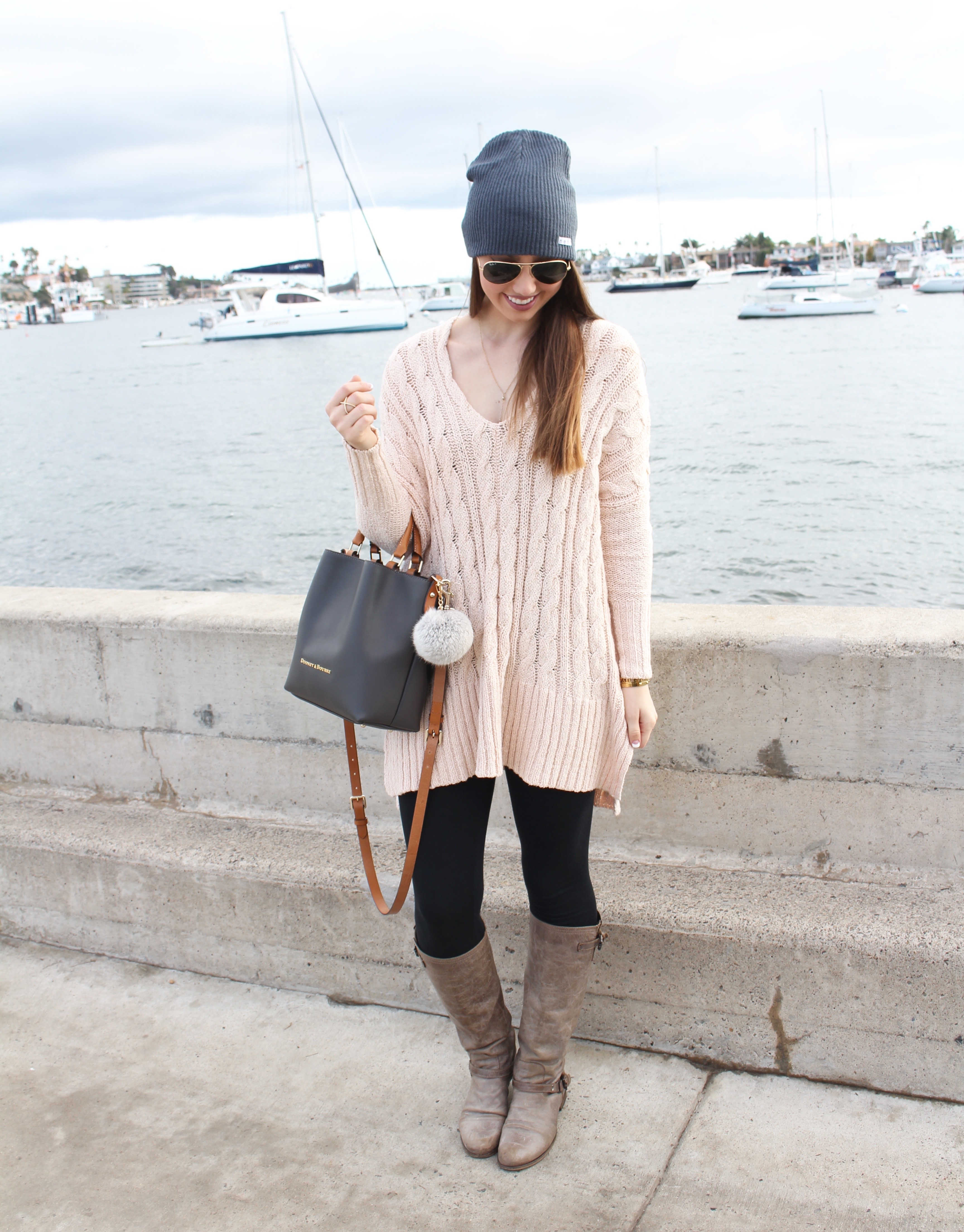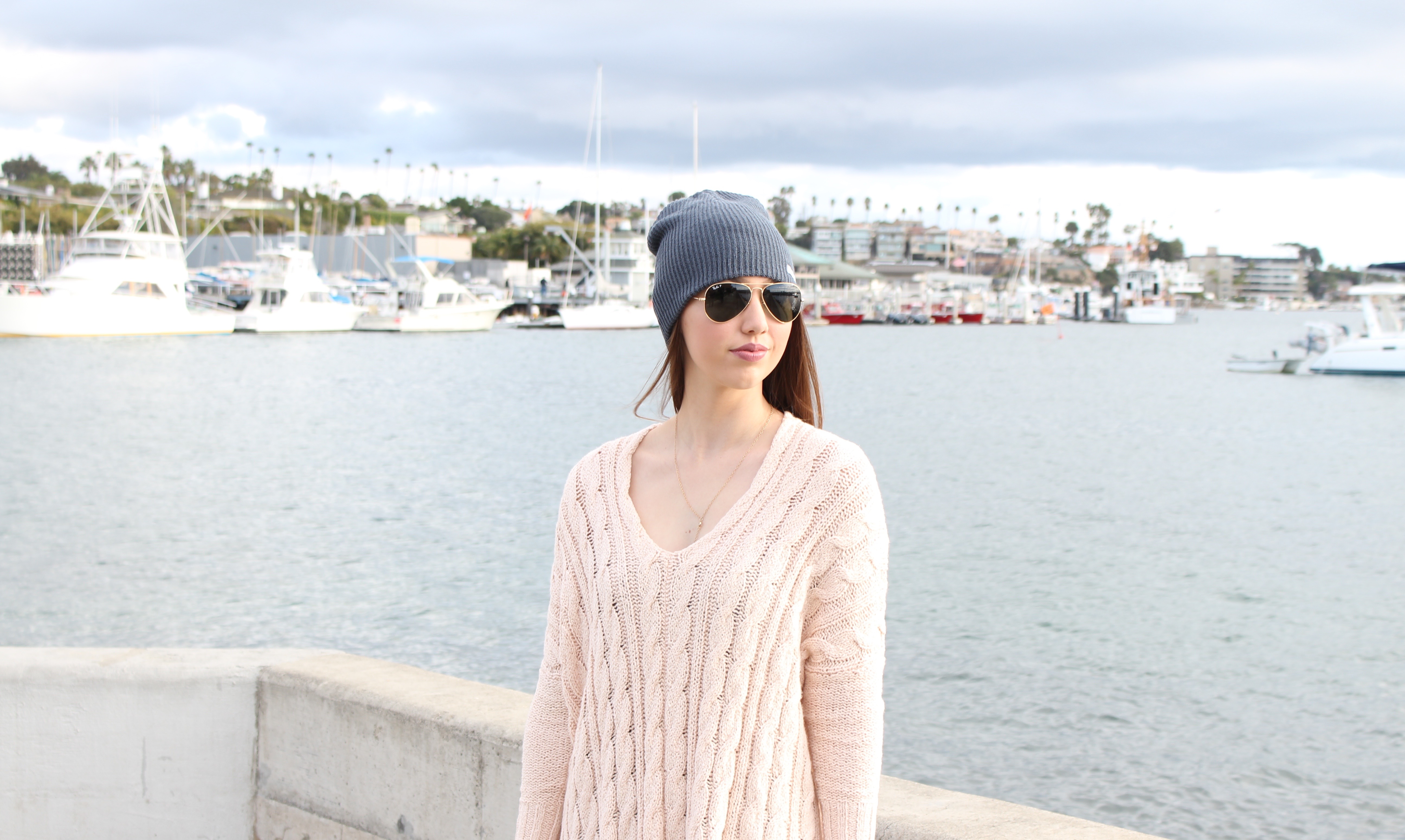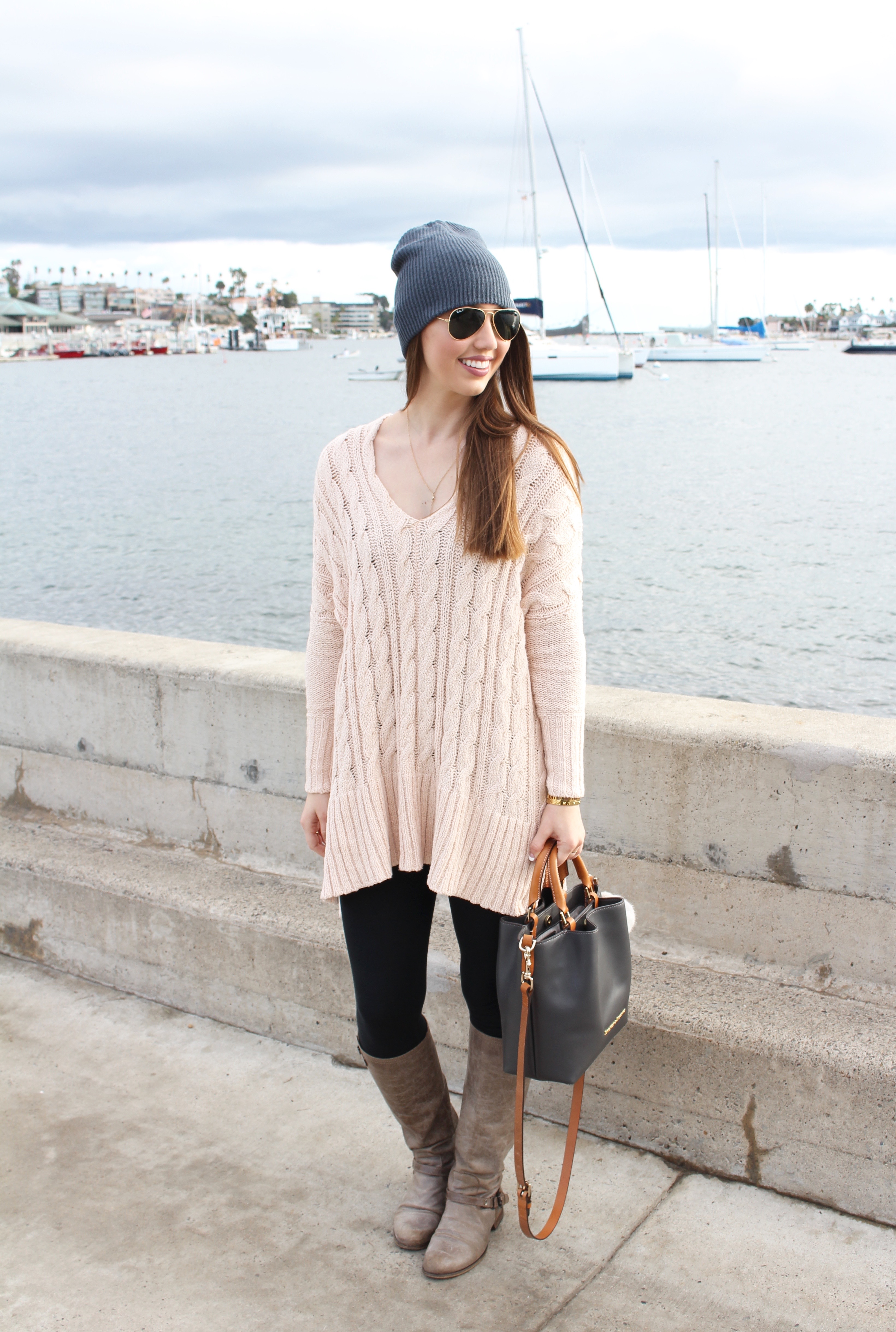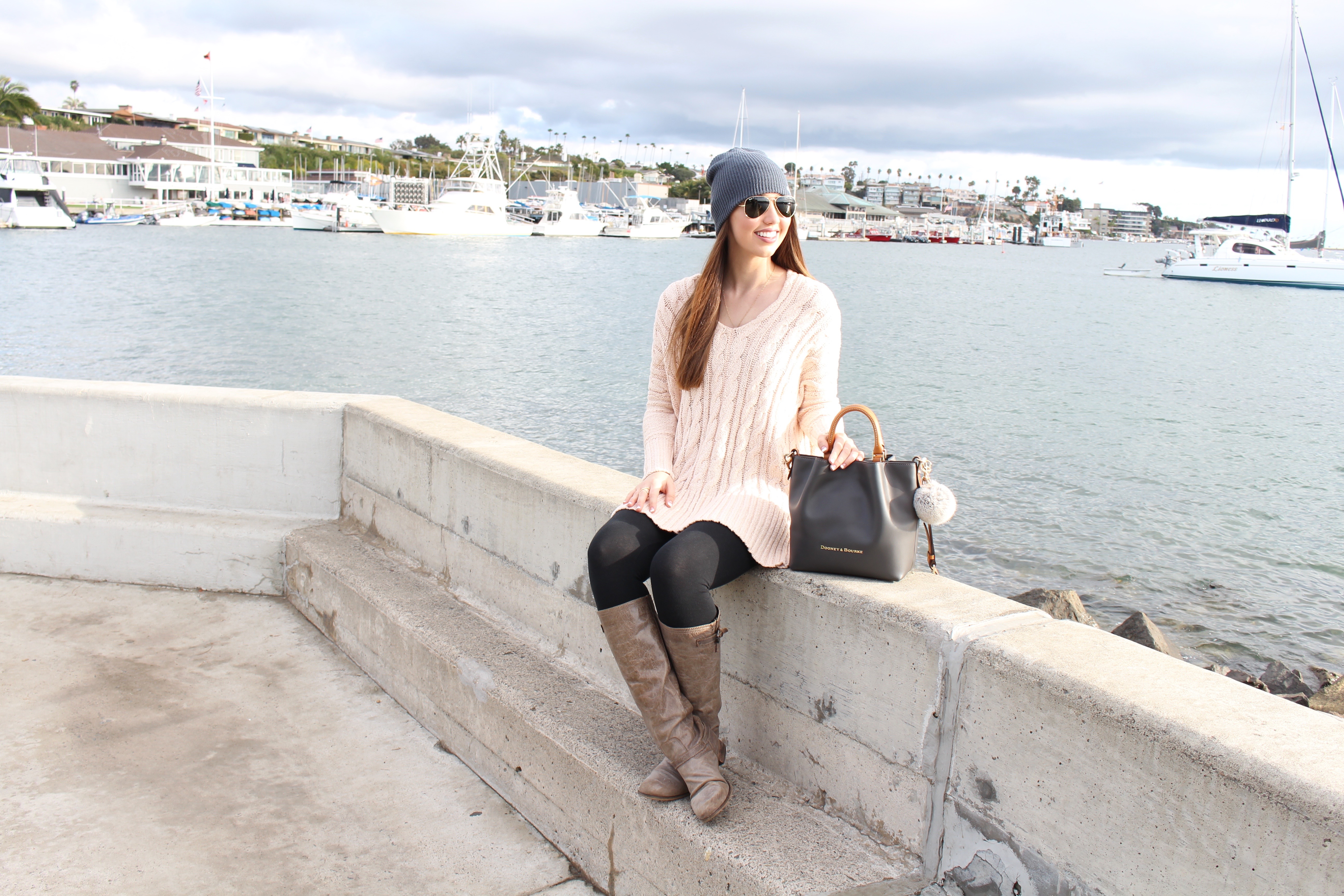 Sweater – Champagne | Beanie – Charcoal | Leggings | Purse | Sunglasses | Necklace | Roman Numeral Bracelet | Stud Bracelet | Crisscross Ring | Boots, Steve Madden, similar here
Thanks for reading! Don't forget to stop by later this week for some fun Spring posts!
xoxo Kendall