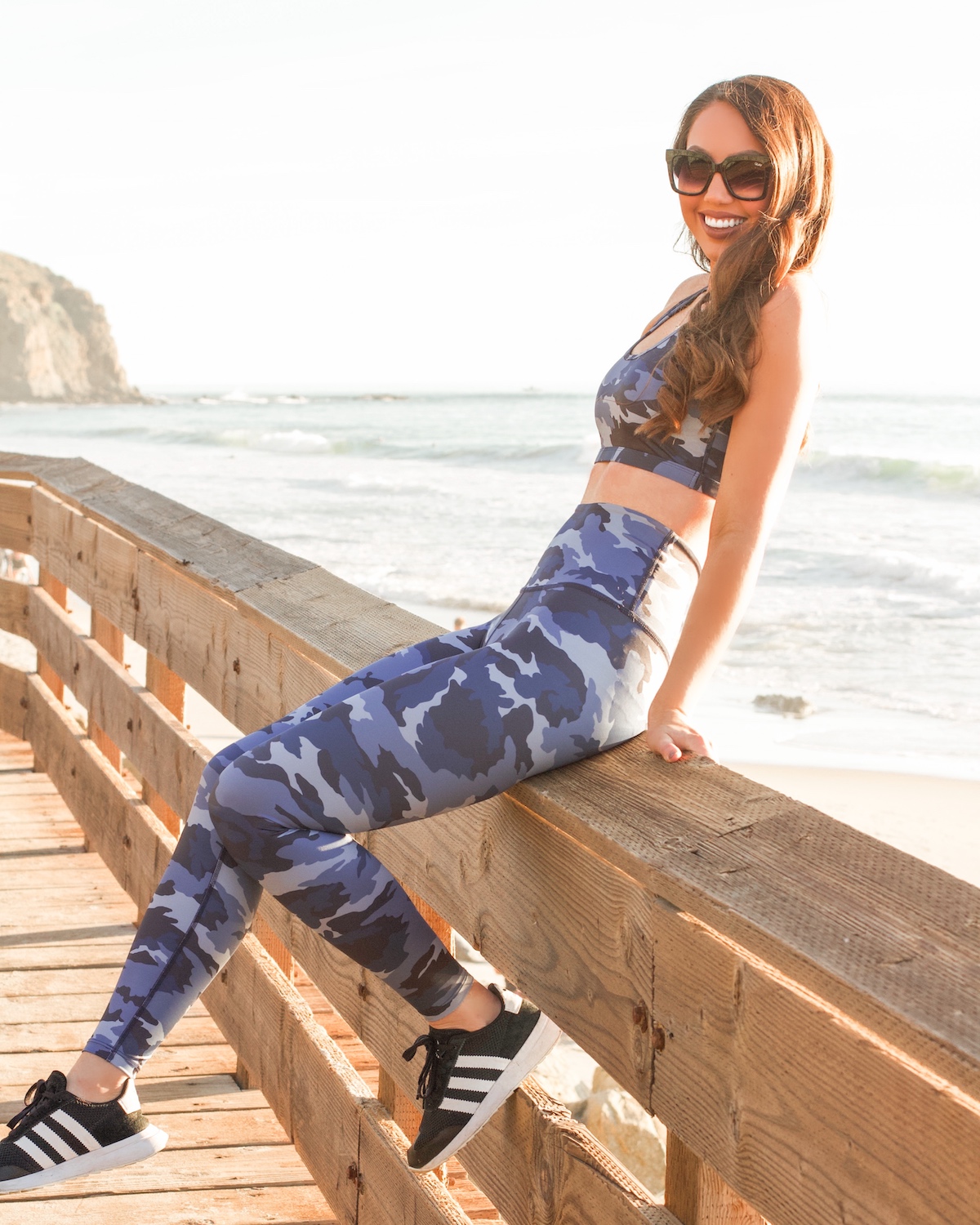 While I'm not a fitness or health influencer, I do love sharing items and brands related to those areas that I love. Since many people are getting back on the fitness and healthy eating train this time of year, I thought it would be appropriate to share the activewear brand that I have been crushing on lately.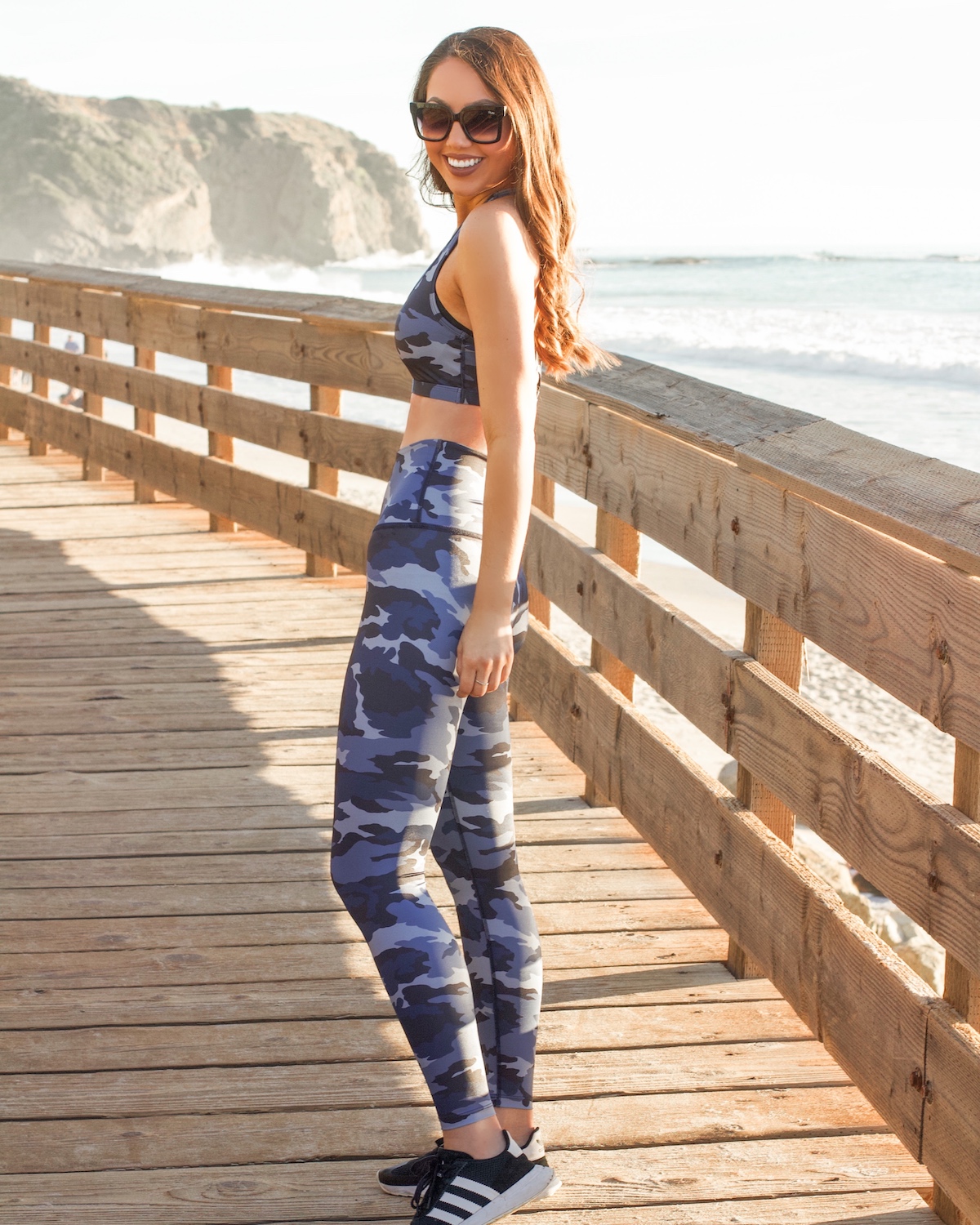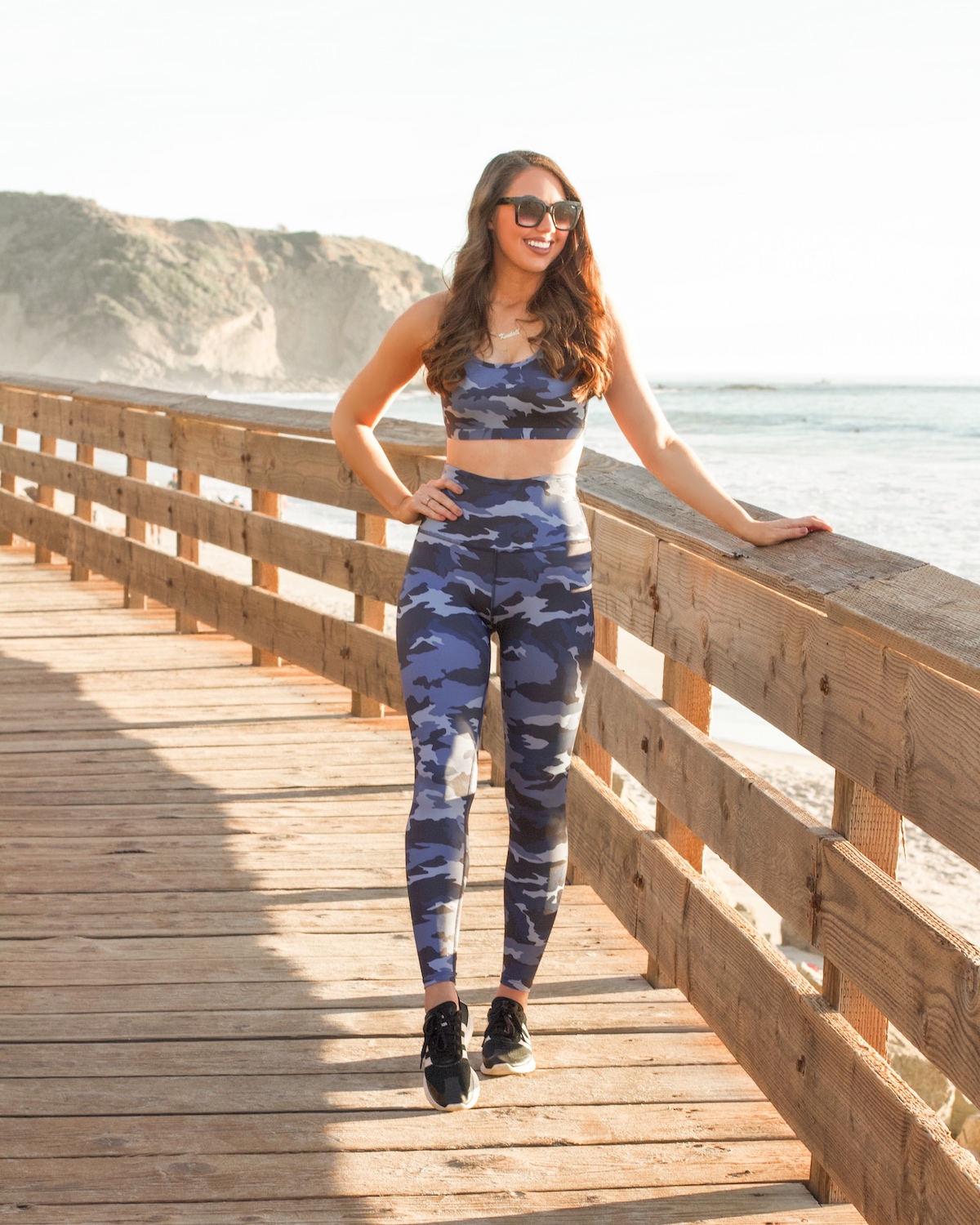 To be honest, there are so many activewear brands and I don't notice much of a difference between them. Let's just say that many don't "wow" me. However, last summer I discovered Beyond Yoga and I'm hooked!! My friends who have tried this activewear brand rave about it as well. I can't believe I didn't know about it sooner.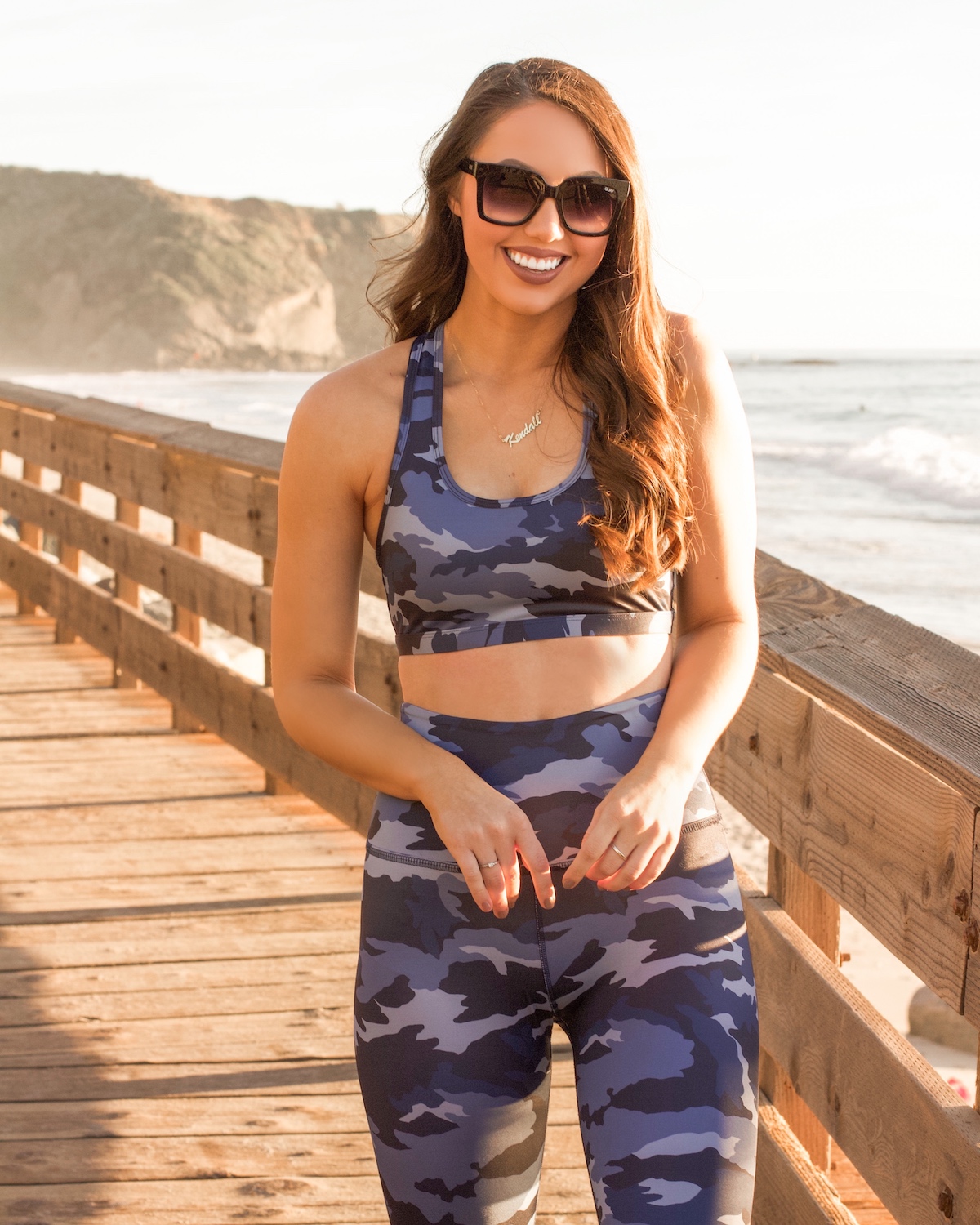 I find that the fabric Beyond Yoga uses is smooth and stretchy, yet accentuates all the right places while sucking in others. With so many cute styles, this brand is not only great for working out, but for wearing around town as I run errands. I've frequently been reaching for the blue camo sports bra and high waisted legging because I'm so impressed by the quality.
While this brand is on the pricier side, it's worth it when you consider the quality of the workout clothes. For reference, I'm wearing a size medium in both the bra and the legging.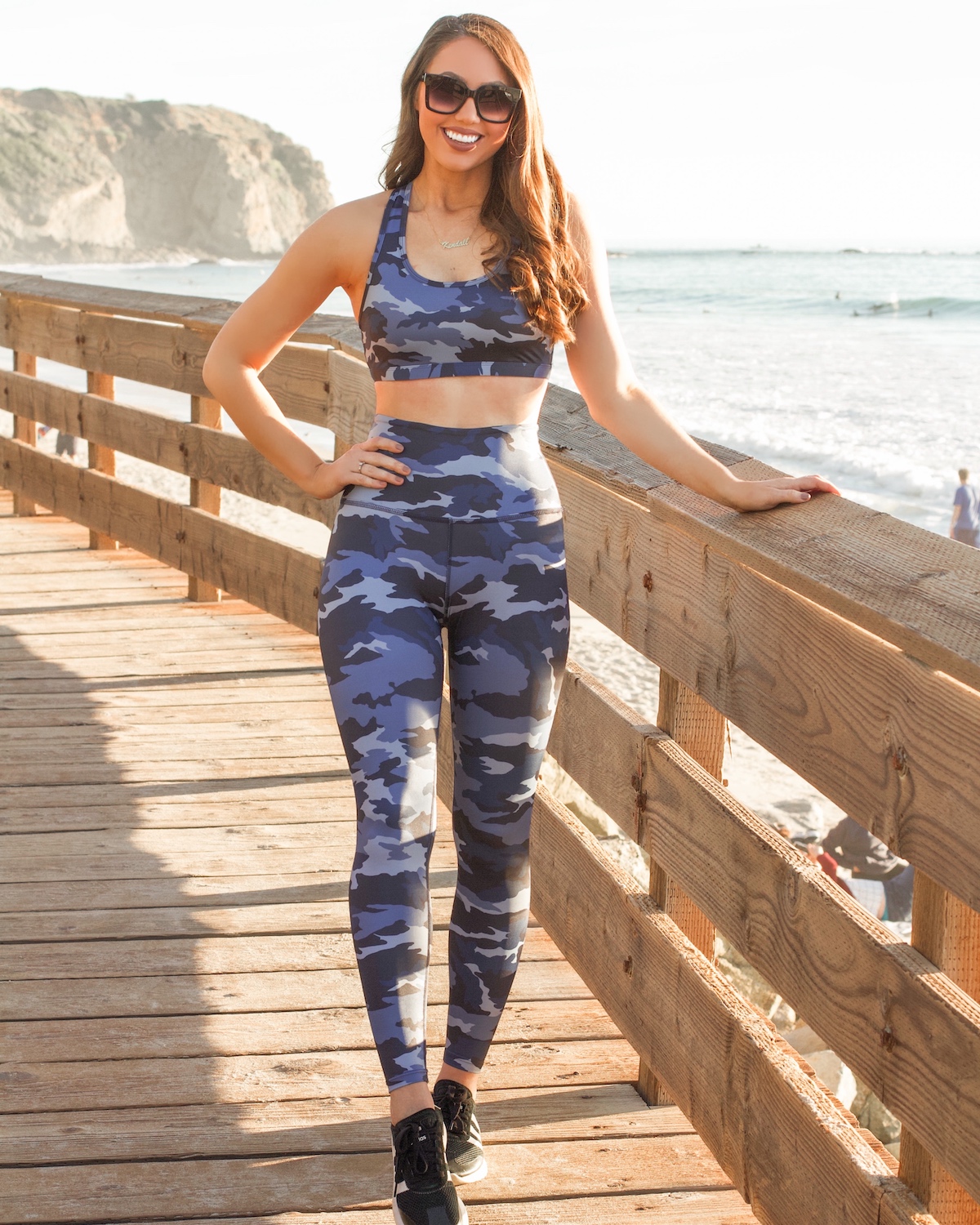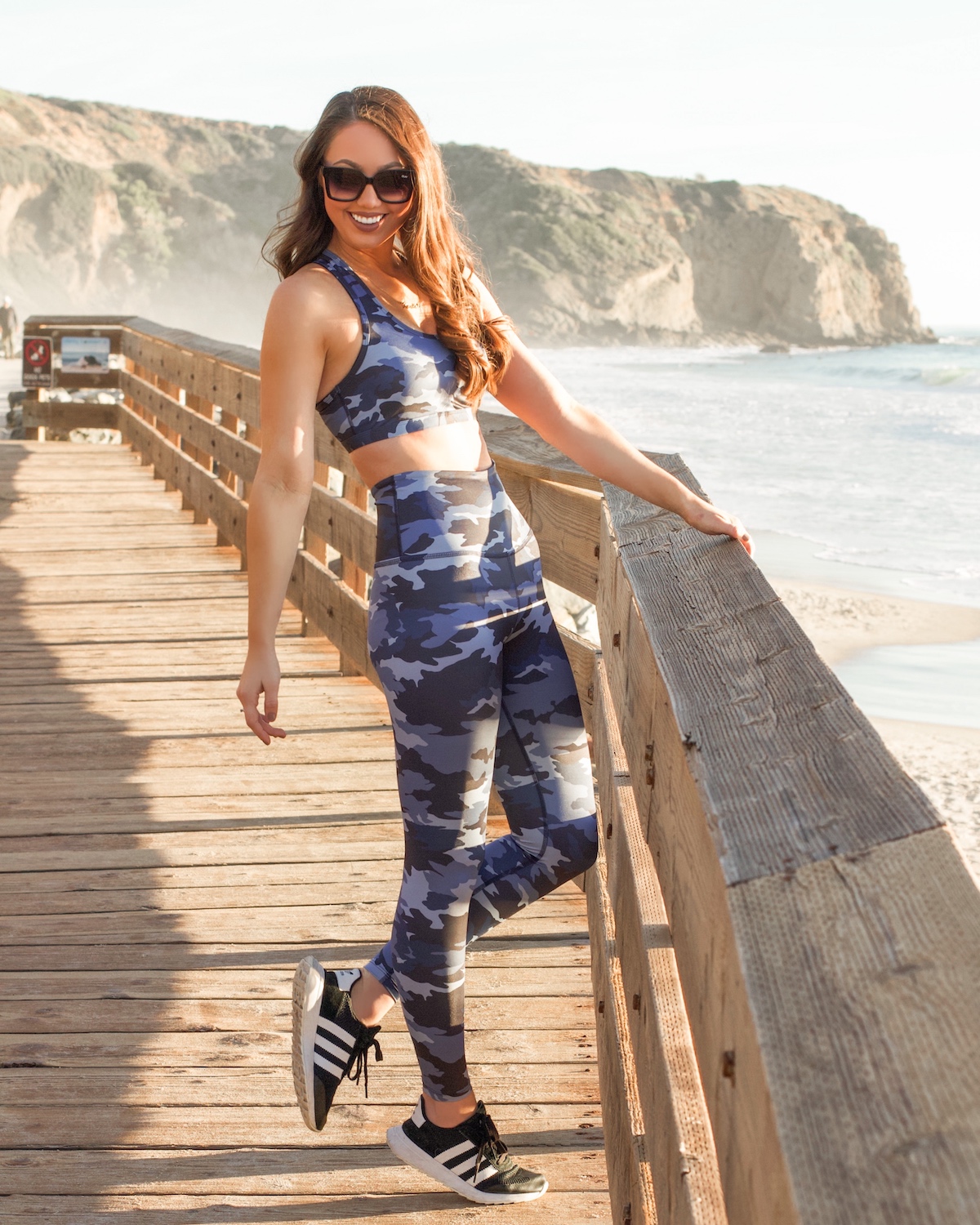 Shop my Workout Set
Blue Camo Sports Bra | Blue Camo High Waisted Midi Legging
Thanks for reading! Also, here's how I stay motivated to workout!
xoxo Kendall