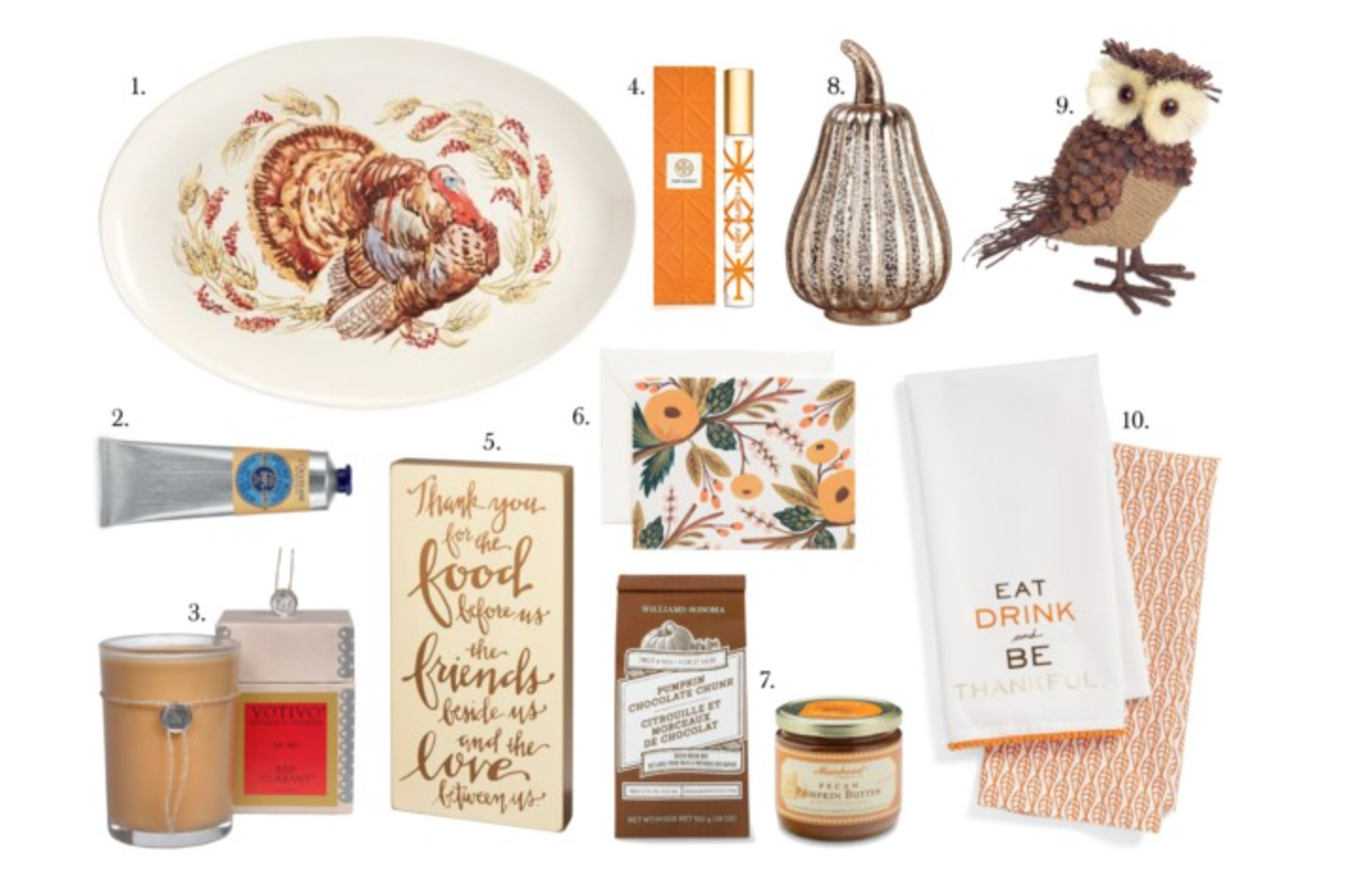 1 | 2 | 3 | 4 | 5 | 6 | 7 | 8 | 9 | 10
Happy Monday loves! Can you believe we are only a week and a half away from Thanksgiving?! I could not be more excited to see my family and eat yummy food together! While those hosting Thanksgiving are probably thinking about all the food prep they are going to be doing, for those heading to someone else's home for the holiday I wanted to share some hostess gift ideas with you!
Growing up and to this day, I have watched my mom bring a hostess gift to every holiday gathering we have been to. This is something that rubbed off on me and I think it's the perfect way to express your gratitude to the hostess! We know how much time goes into cooking all that food!
One of my go-to gifts is a cute home decor item! This varies depending on what stores have available each year, but some of my favorites this year include this cute little burlap and pinecone owl and this light-up antiqued glass pumpkin. Another great gift is a pretty Thanksgiving platter or set of dish towels. If you know the scents your hostess likes, give a candle (I love this red currant one) or a rollerball perfume! Perfect for putting in your purse while running around holiday shopping!
When in doubt, you can always stick with the classics! Some yummy pumpkin chocolate chunk bread mix, cute note cards, the best hand lotion ever, or a cute decorative sign! All of these are great options that I have given in the past!
Can next week be here already?! Thanks for reading!
xoxo Kendall