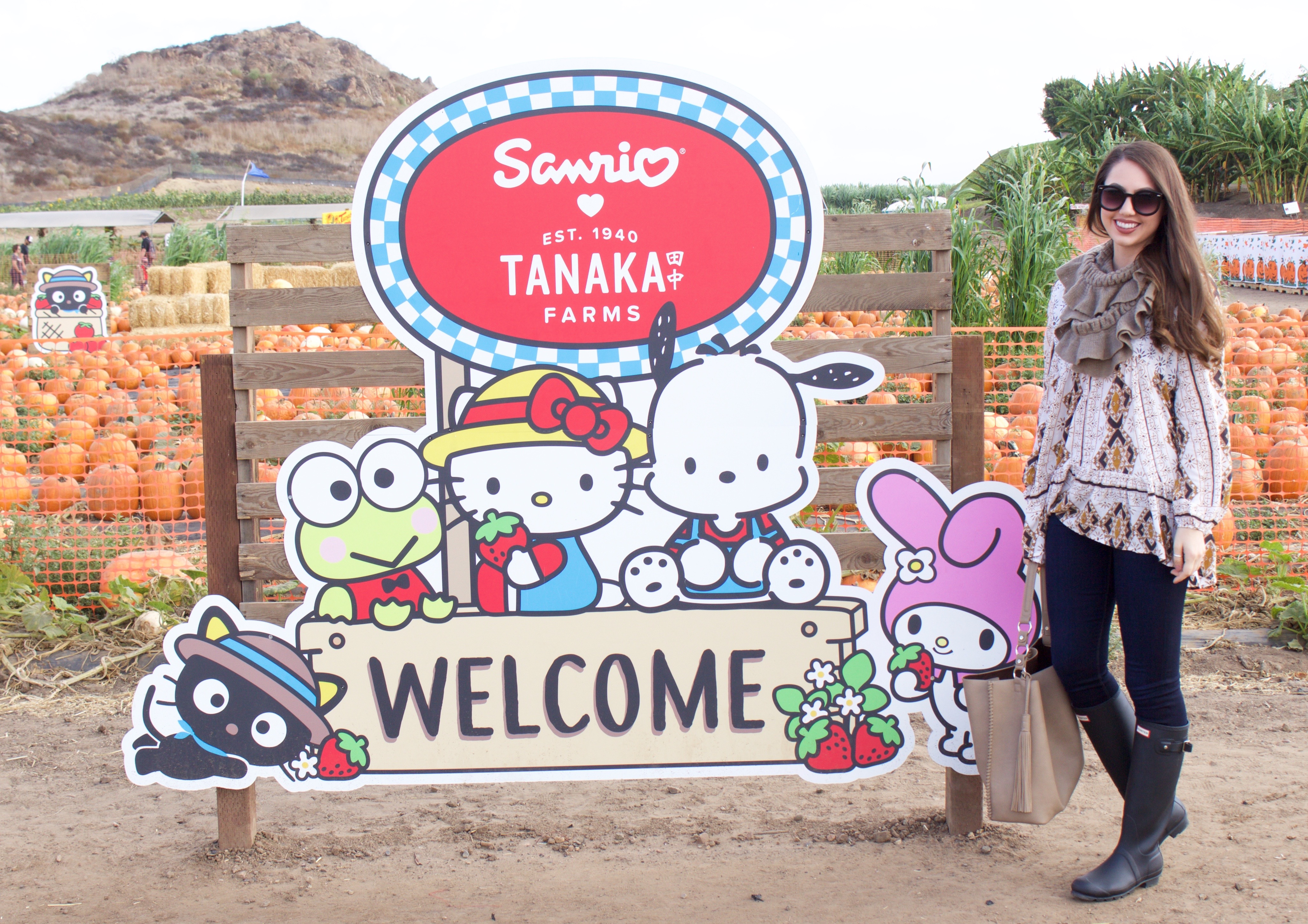 This weekend I finally had time to visit the pumpkin patch! Every year I always go to Tanaka Farms, but this year was extra special because the pumpkin patch is Sanrio themed, meaning Hello Kitty and friends are everywhere! I mean a Hello Kitty pumpkin patch?! Could it be any cuter?!
Because of the theme, the pumpkin patch has been VERY busy this year. Luckily, I visited late morning on Friday so it was not too crowded. Since it was a weekday, tons of little kids were there on field trips and it was cute watching them try to carry pumpkins bigger than them!
I mainly just spent my time in the fields looking for the best pumpkins and of course, taking photos. However, Tanaka Farms has a variety of fun activities to partake in including a corn maze, wagon ride, and petting zoo. On the weekends there are even more activities, which you can read about here.
Unfortunately, Tanaka Farms has had such a big demand this year that weekend parking passes are sold out. With that being said, if you want to go, I would recommend going sometime this week. The other option is being dropped off at the pumpkin patch! Either way, it will be so fun. Scroll through the photos below to see the decorations!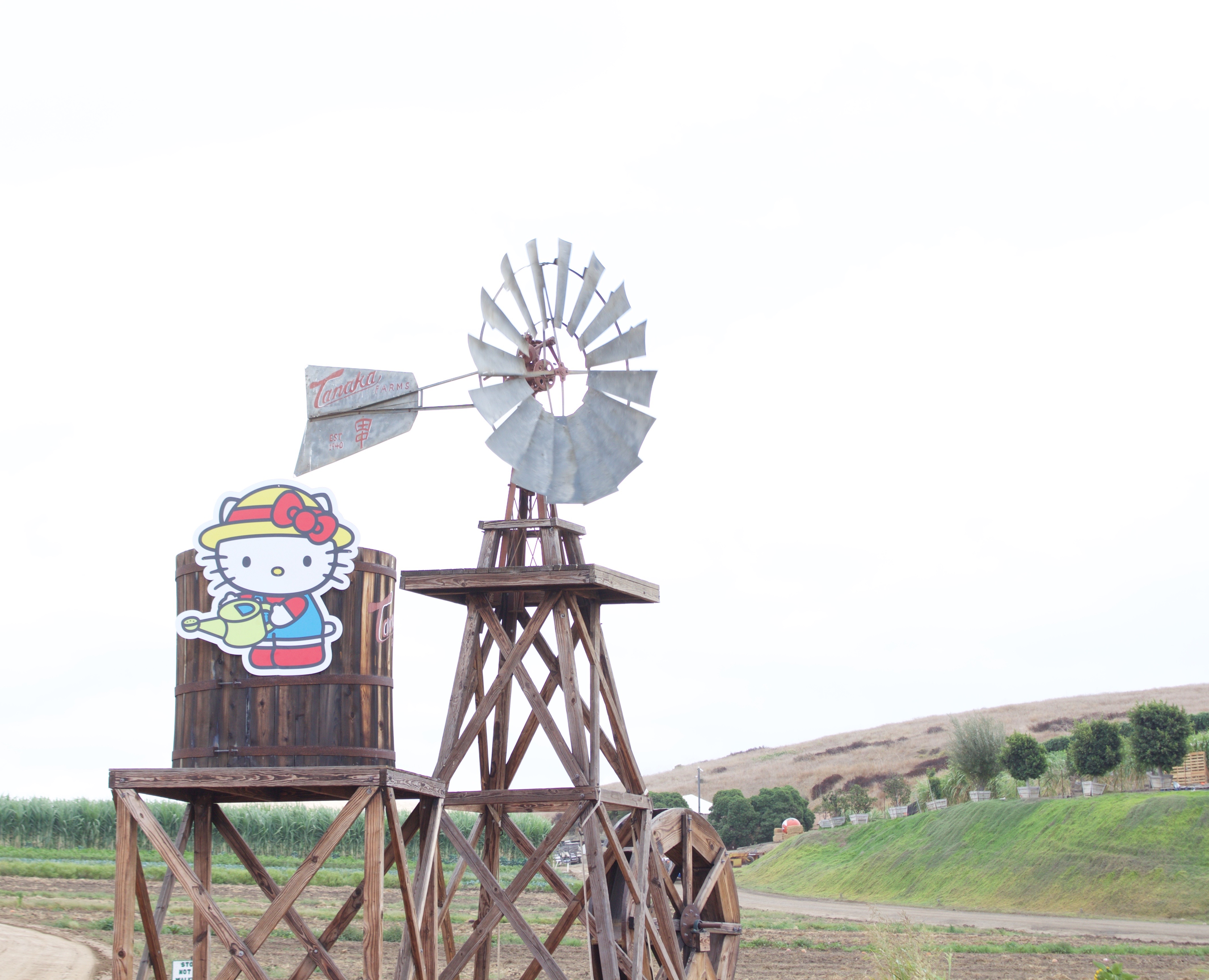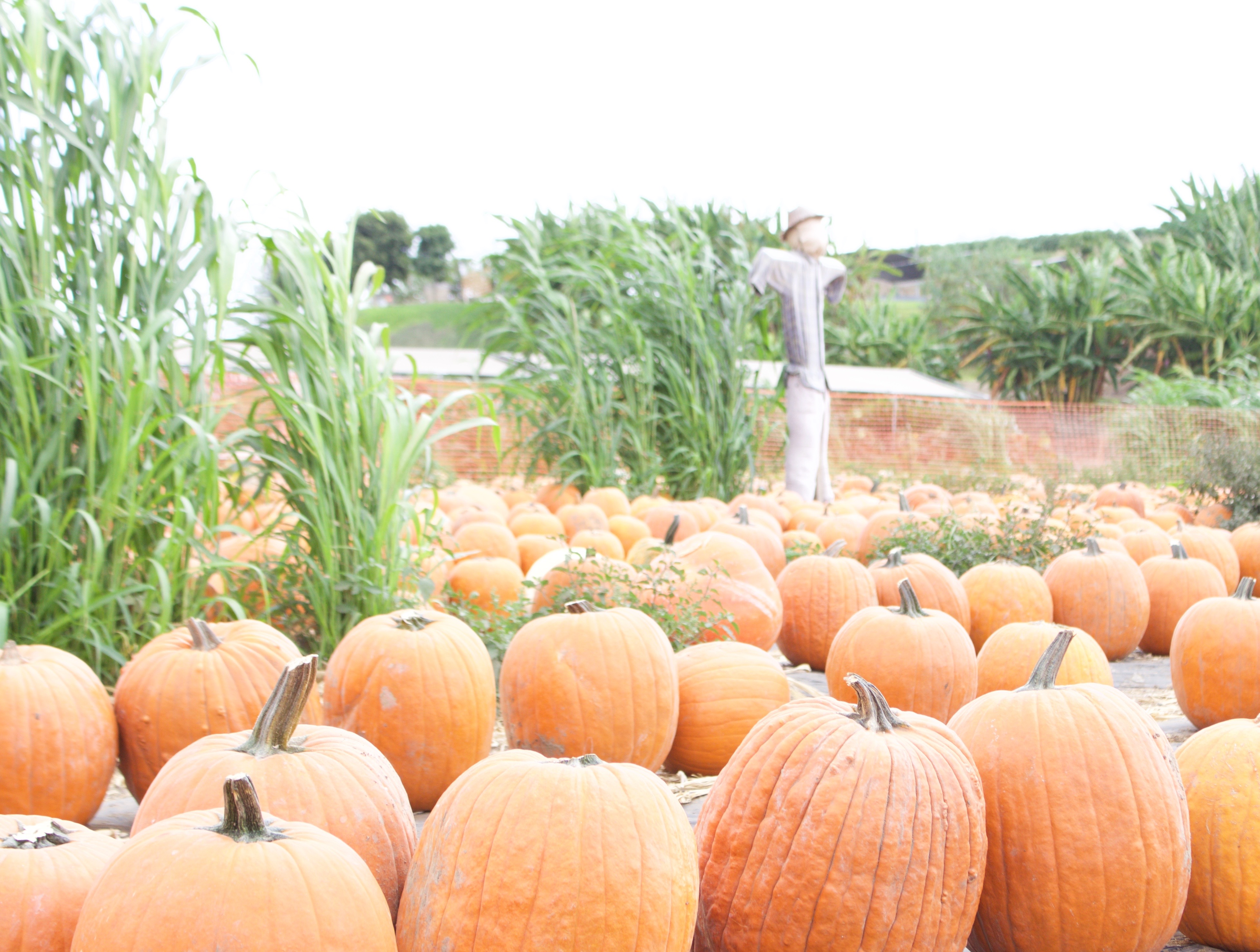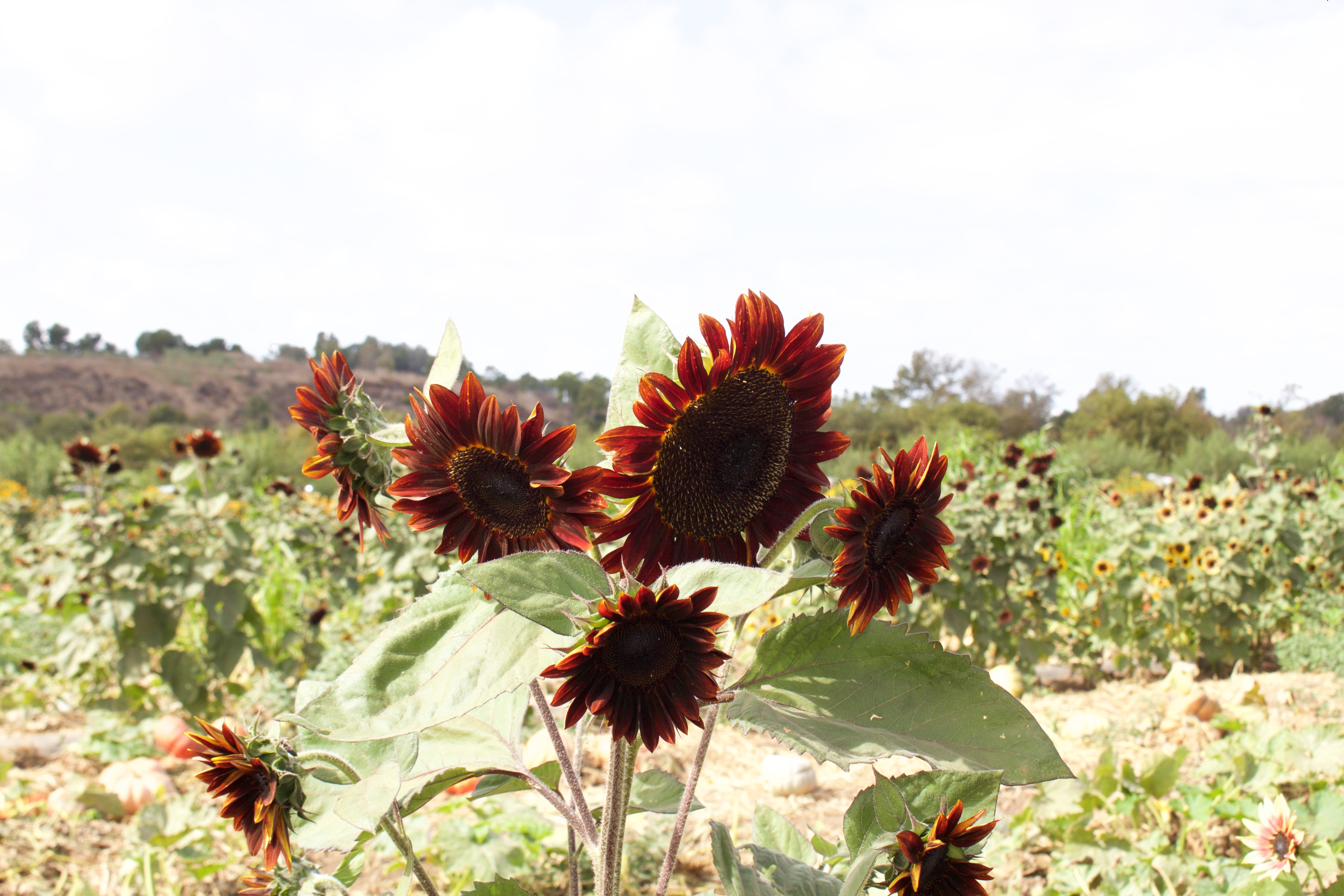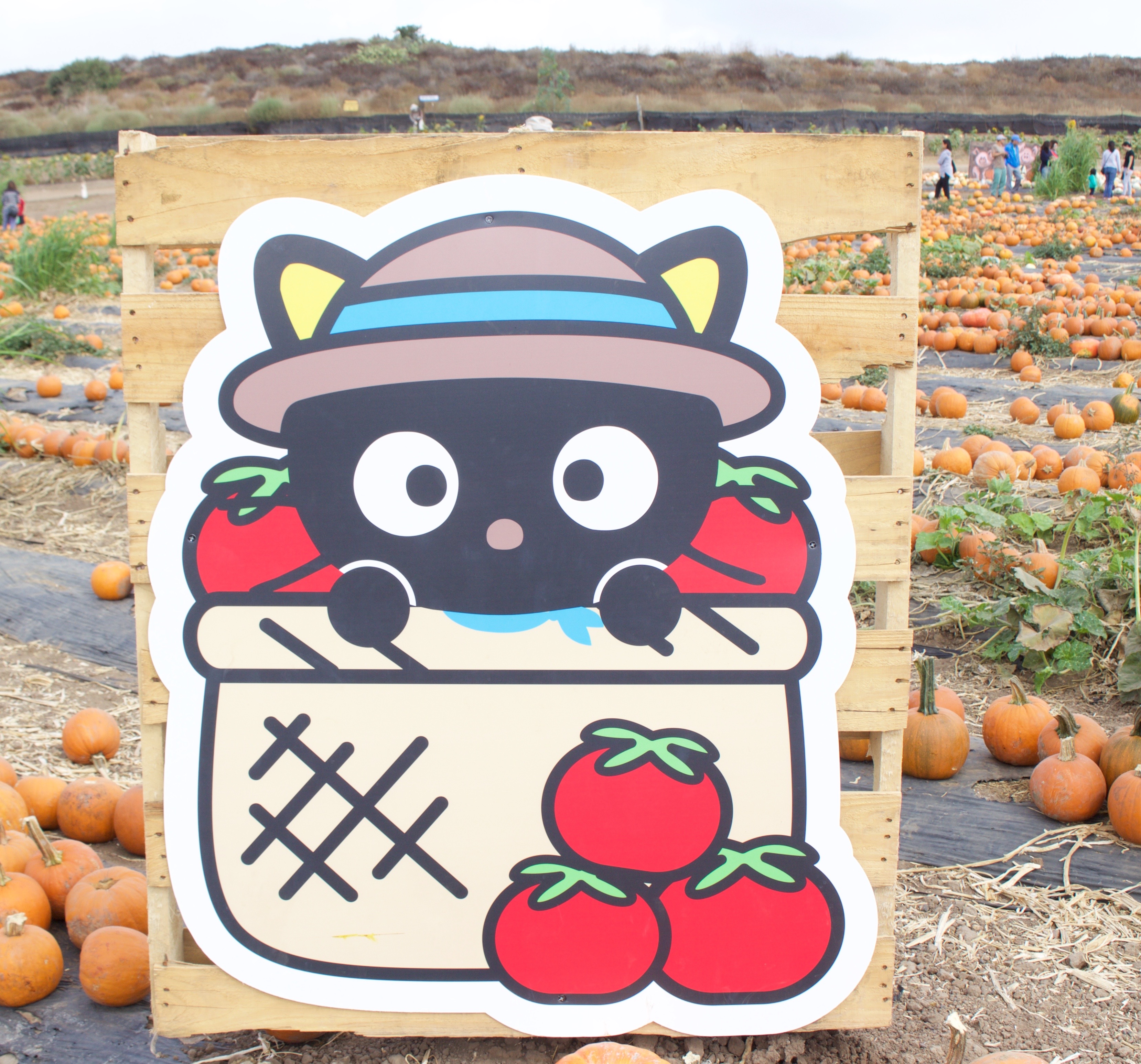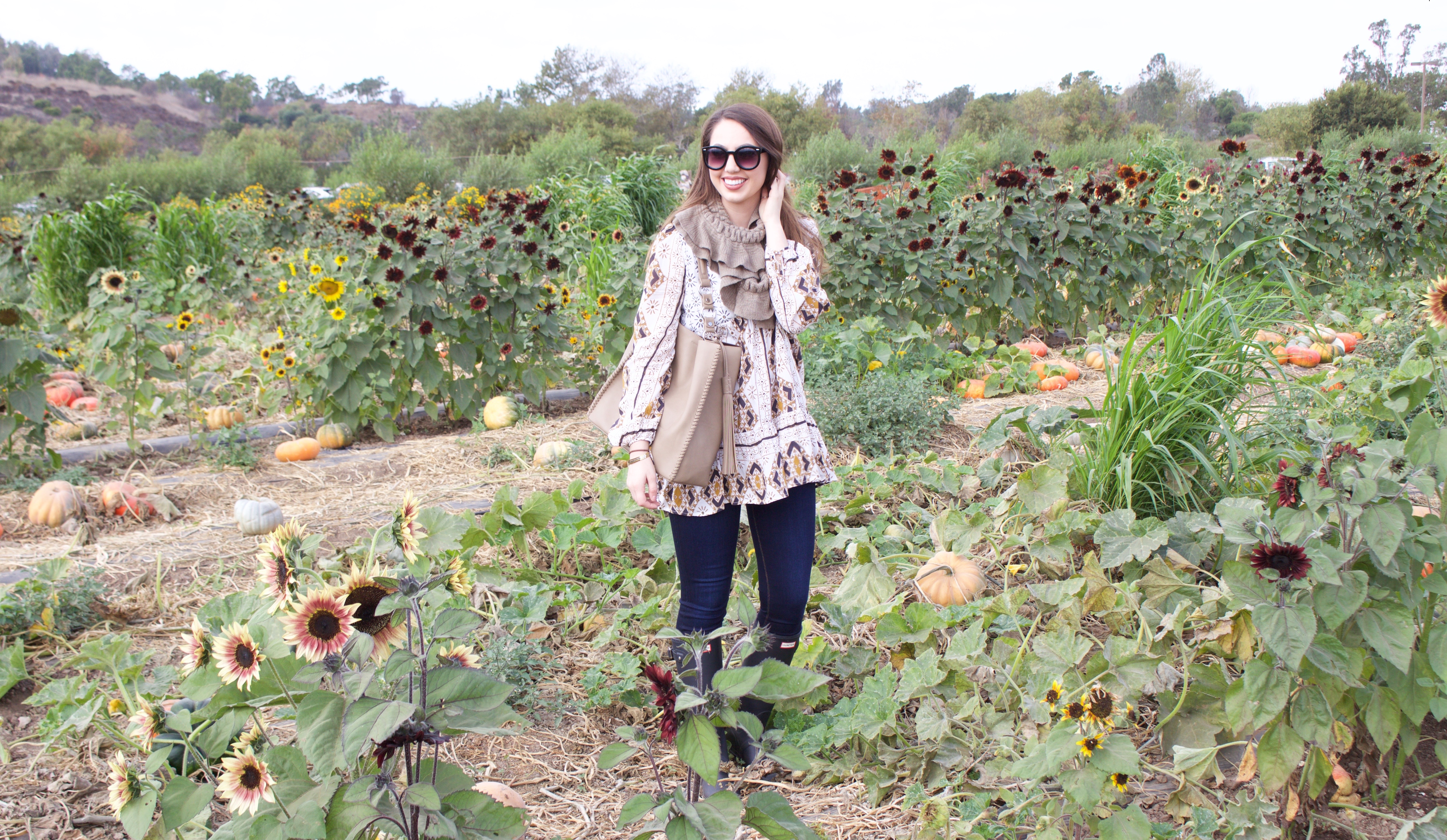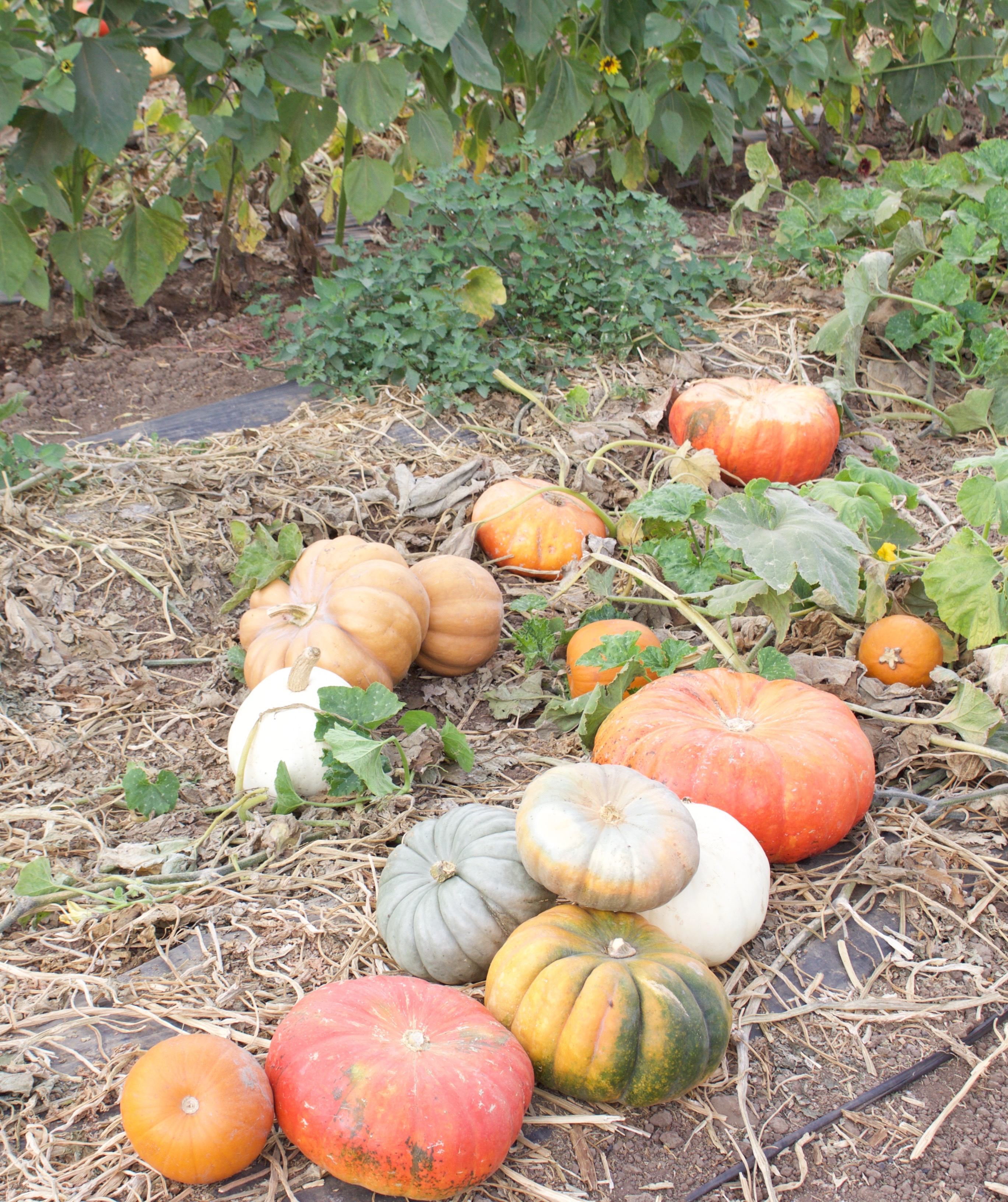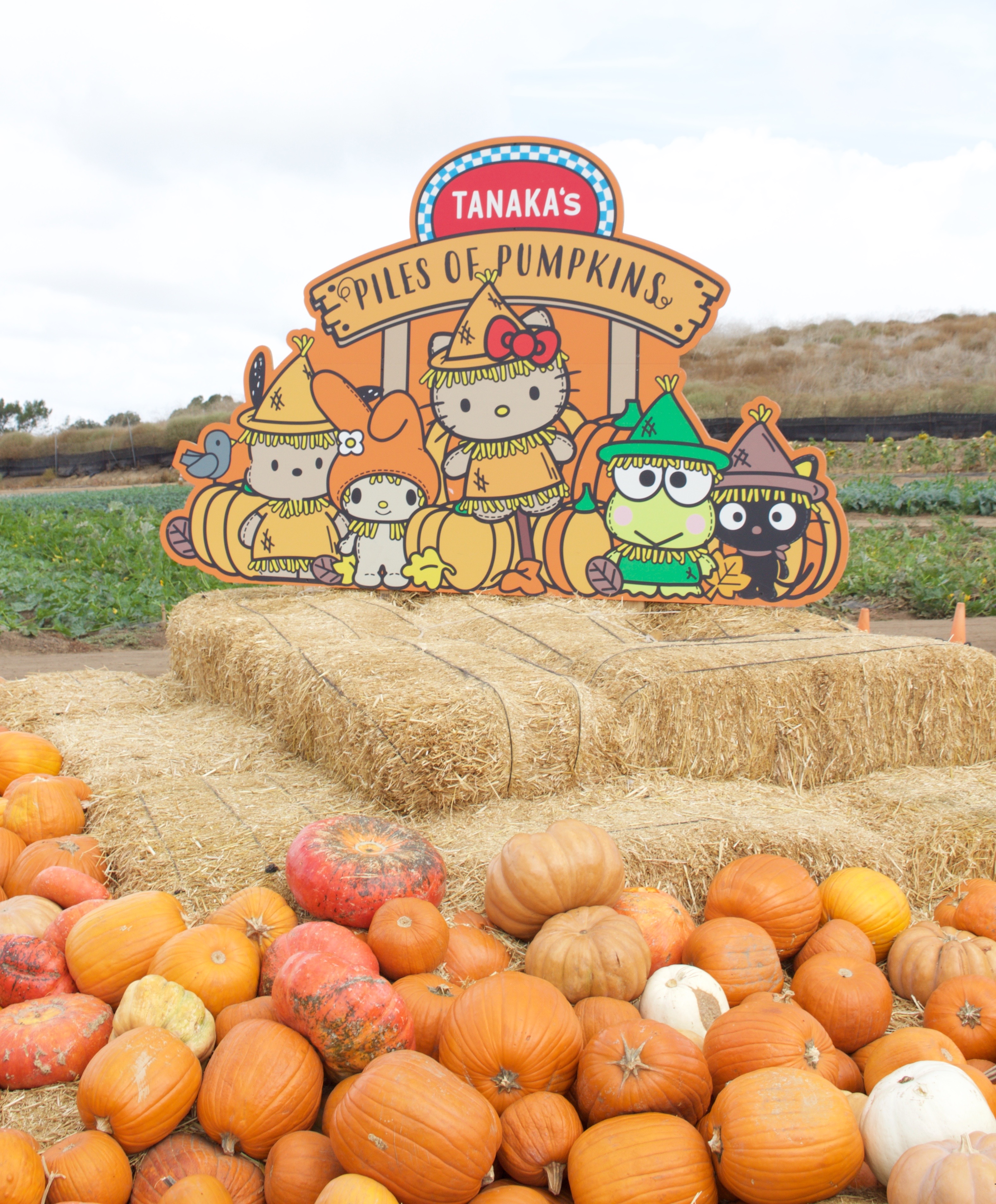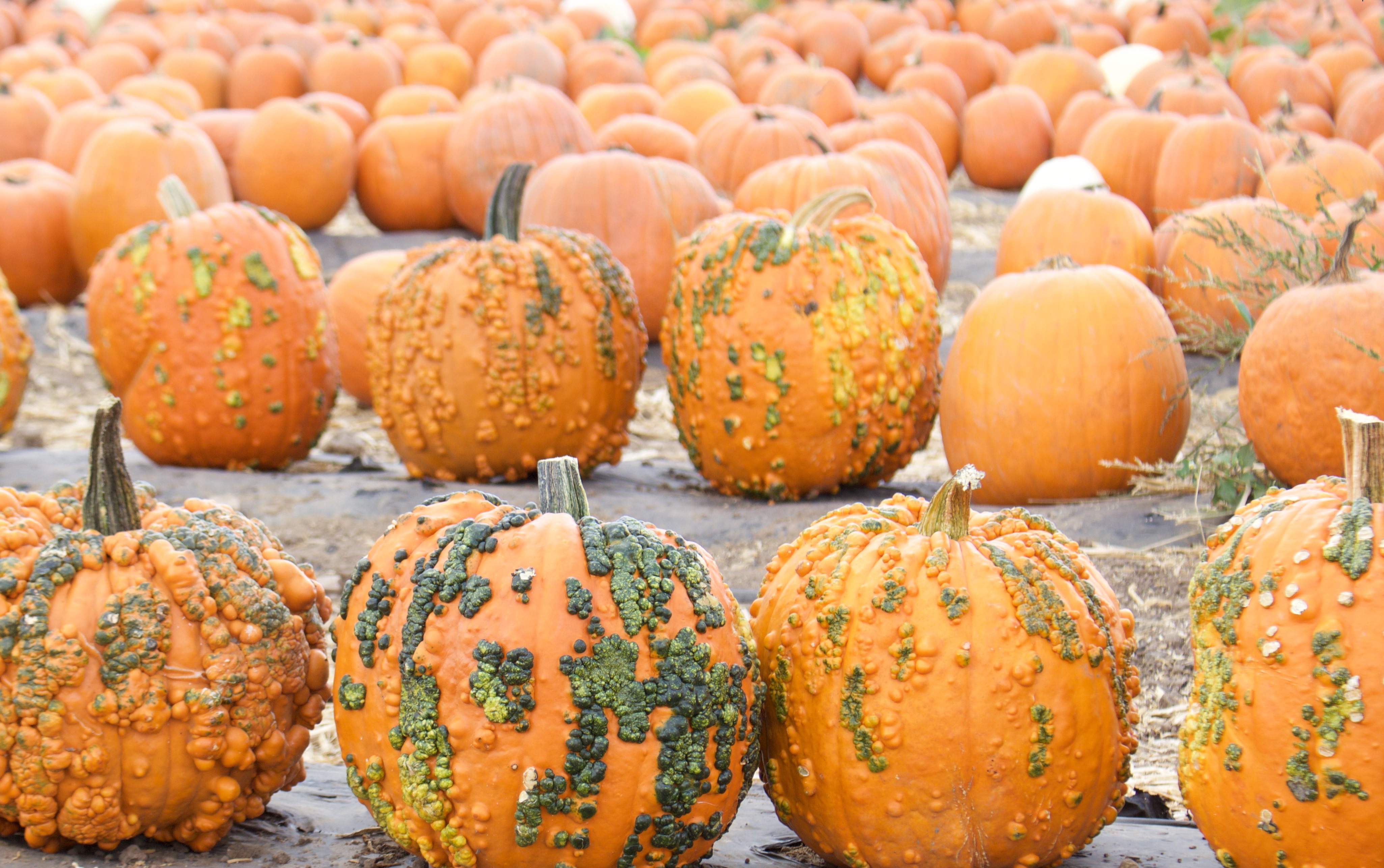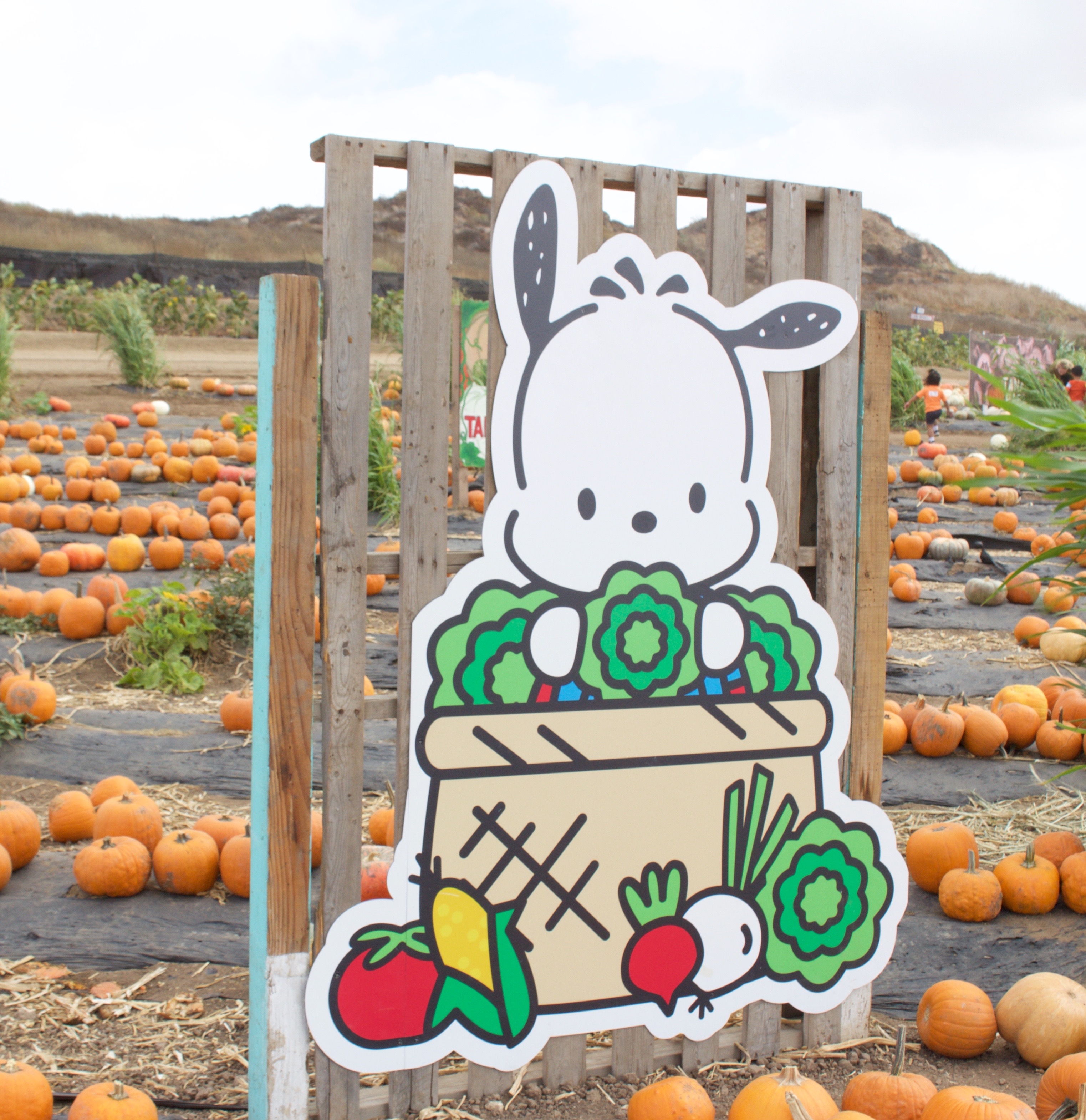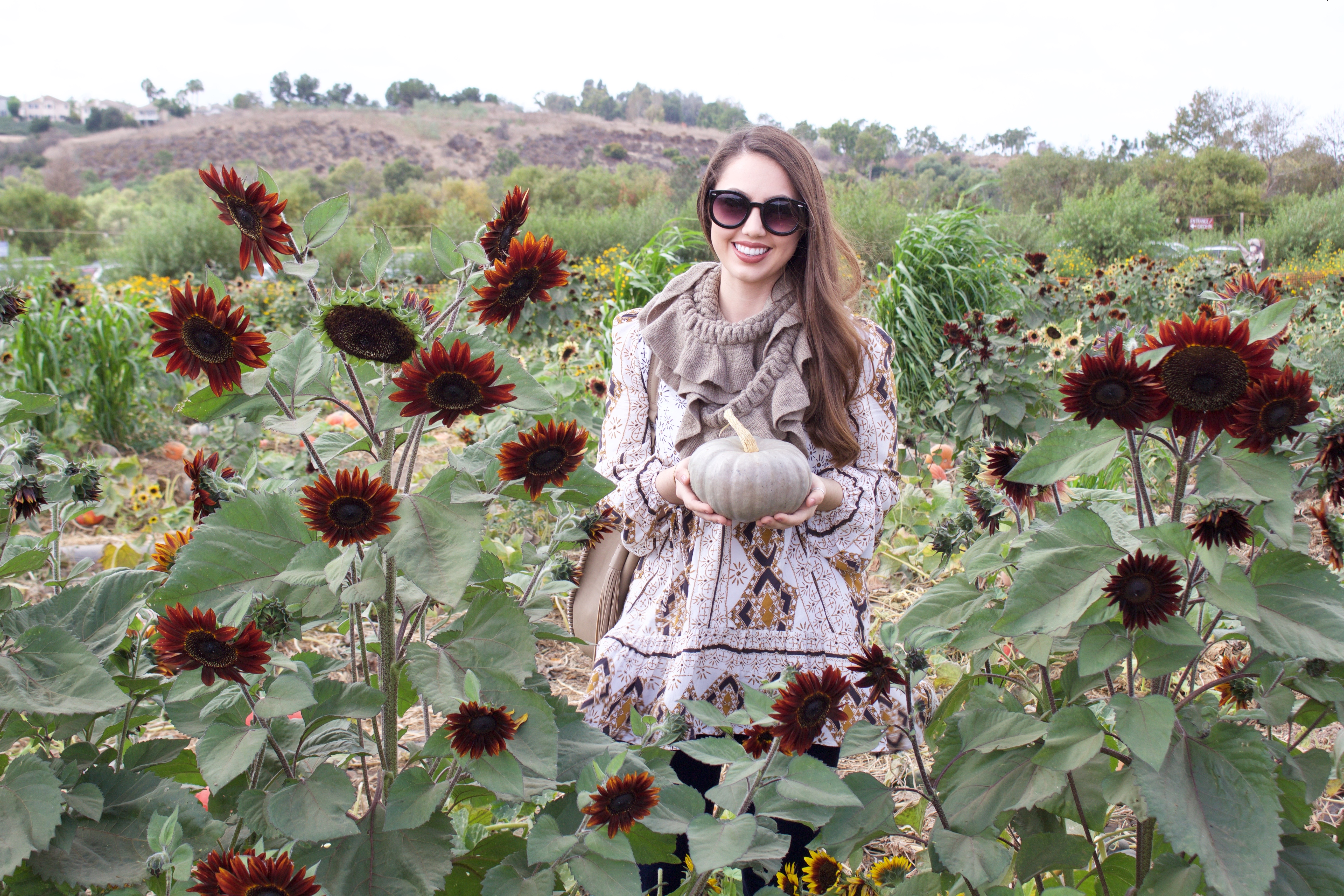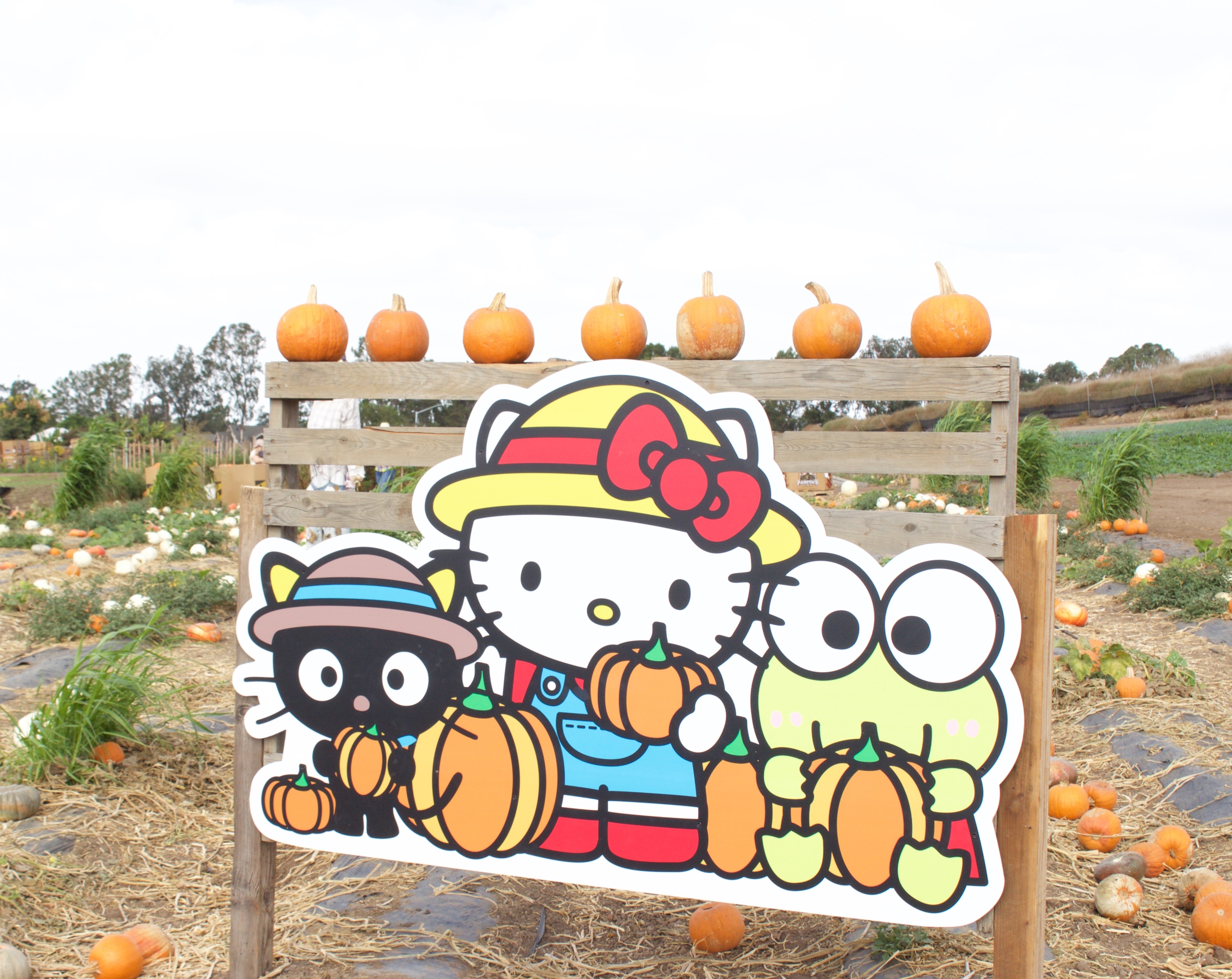 Outfit Details:
Top – Free People, old, similar style here | Rain Boots | Skinny Jeans | Vegan Tan Shoulder Bag, also available here
Thanks for reading!
xoxo Kendall