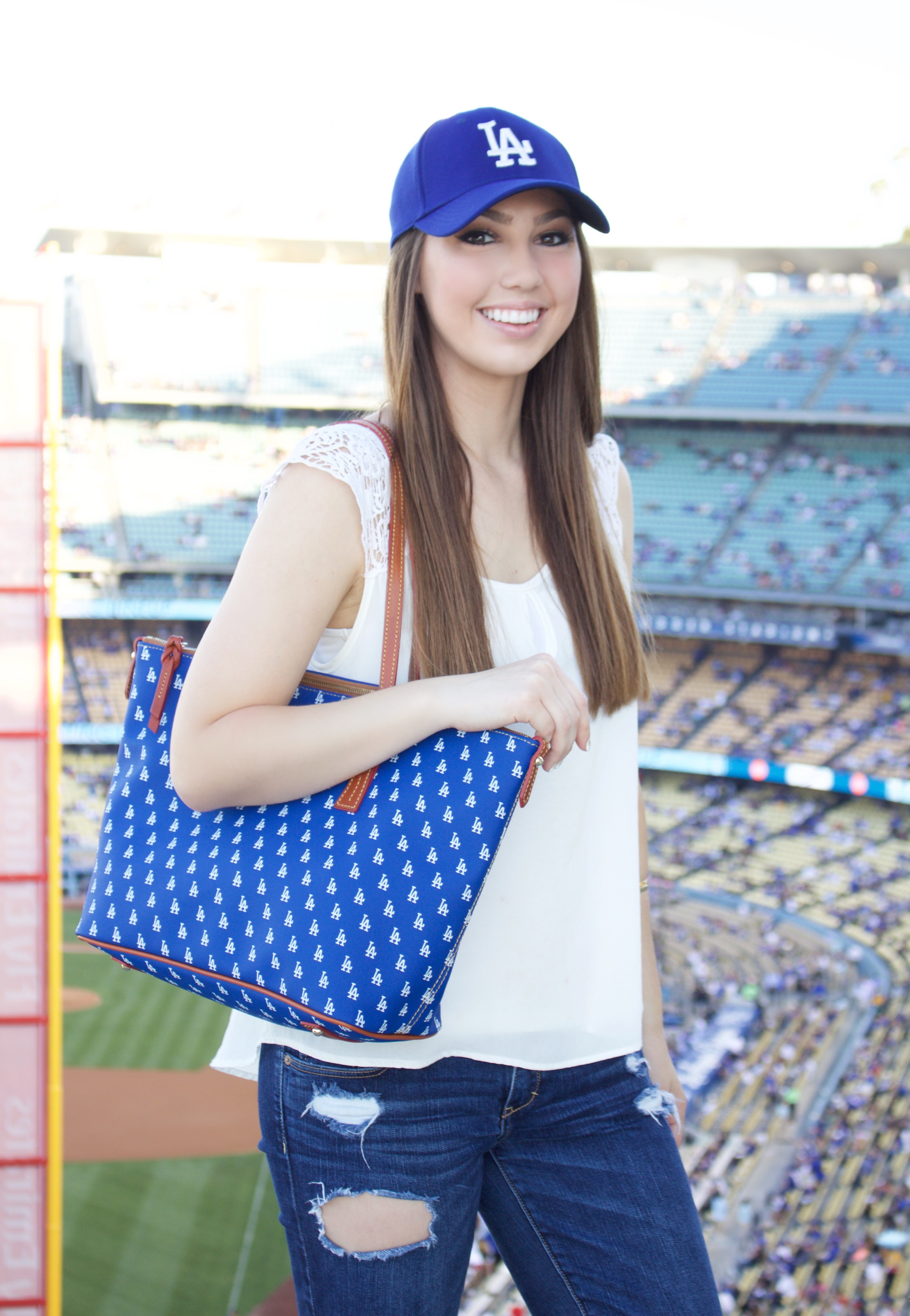 At the start of every Summer I always write out a list of things I want to do, basically a bucket list! While I try to switch it up and come up with new places to explore and things to do each year, there is one thing that is always towards the top of my list, which is to go to a baseball game! It is America's favorite pastime!
When some of my family came into town a couple weeks ago and mentioned wanting to go to a Los Angeles Dodgers game, I jumped at the opportunity! Some of my family are really big into baseball, they even play Fantasy Baseball (at https://www.fanduel.com/fantasy-baseball), so I wasn't surprised when they said they wanted to go to a game! As you would probably expect though, I had to go to the game in style…but I still wanted to rock some Dodgers apparel.
I kept my game day look traditional with distressed jeans, a clean white lace top, and a Dodgers hat! Then I opted for white converse because for some reason I associate those shoes with going to a baseball game…anyone else feel this way?
The real star of the show though (that completed the look!) was my Dooney & Bourke MLB Dodgers Zip Top Shopper! This bag was the perfect way to add a little more team spirit to my look! It is such a roomy bag and I was able to fit all my necessities in it. As with all the Dooney & Bourke bags I have, this one is so well made and simply gorgeous! I cannot wait to head to another game so I can use it! If you aren't a Dodgers fan, no worries, you can check out all of the other Dooney & Bourke MLB bags here!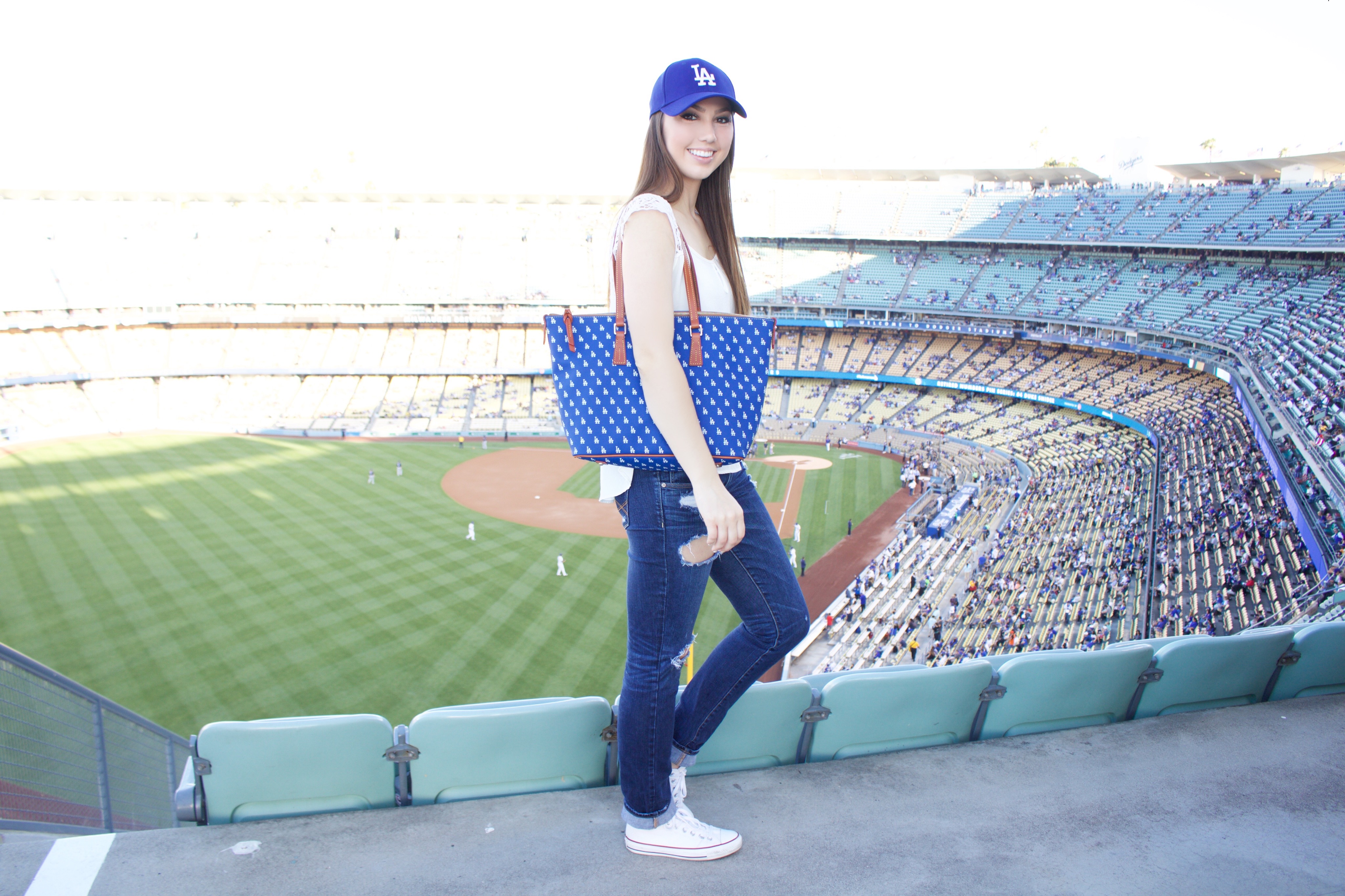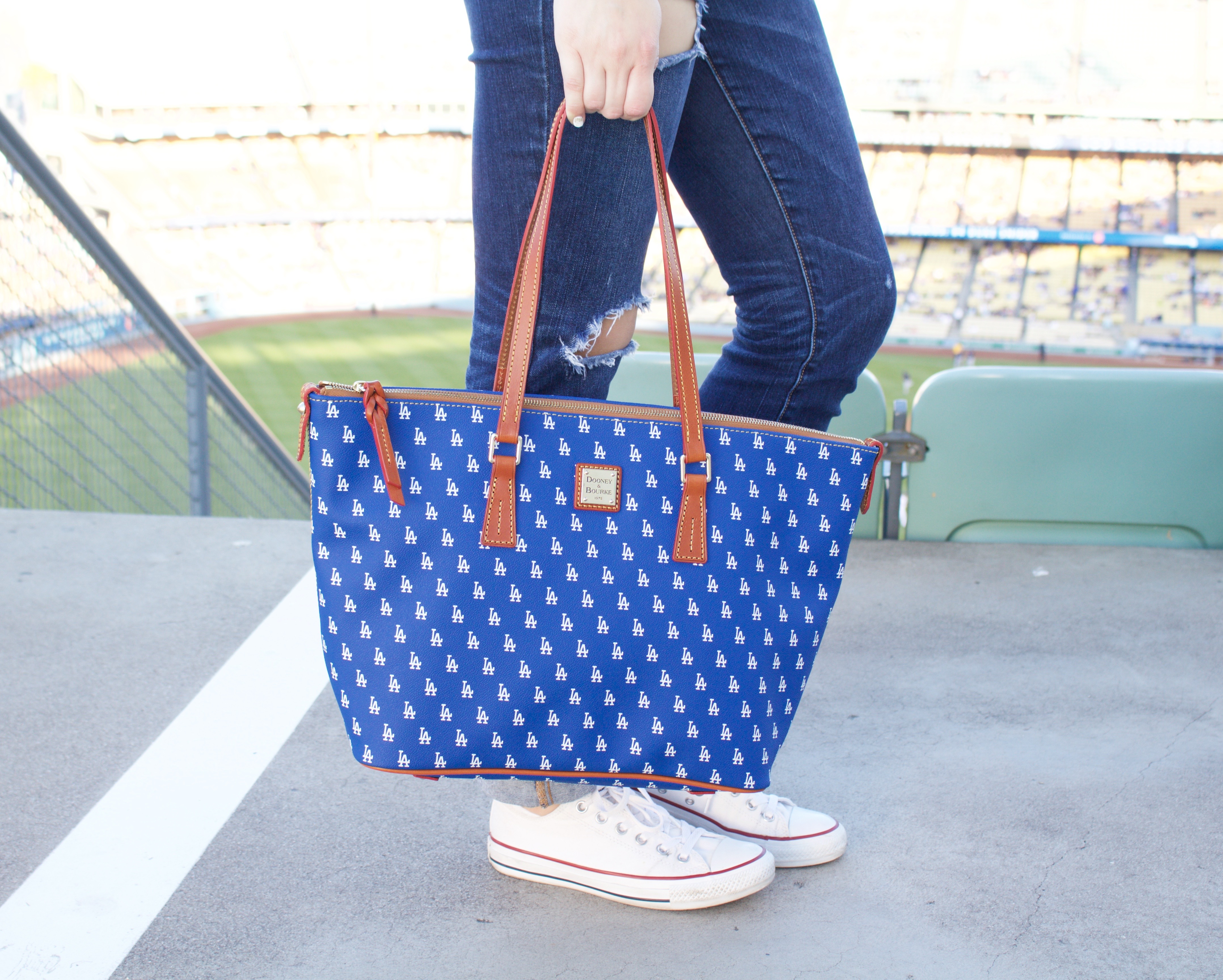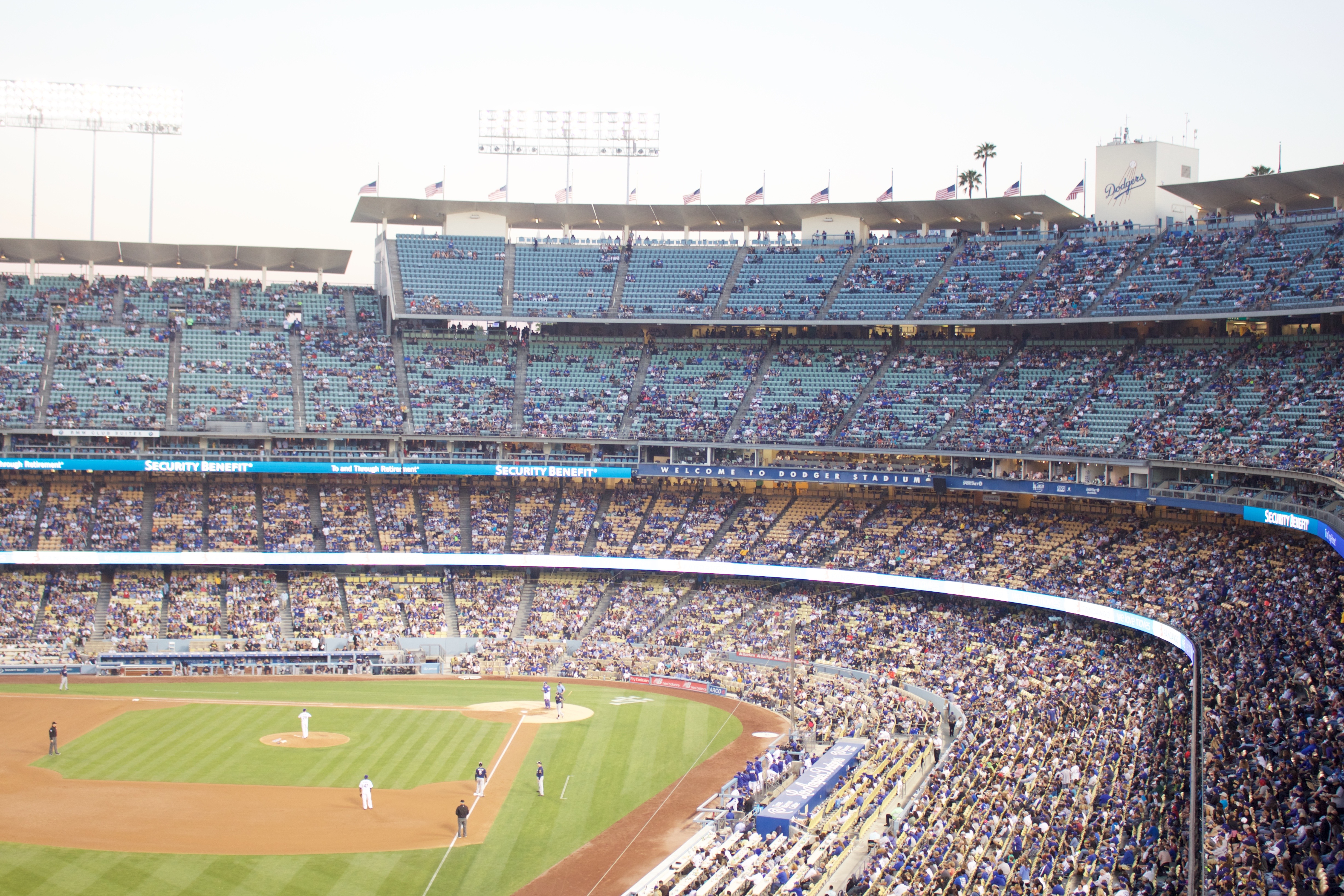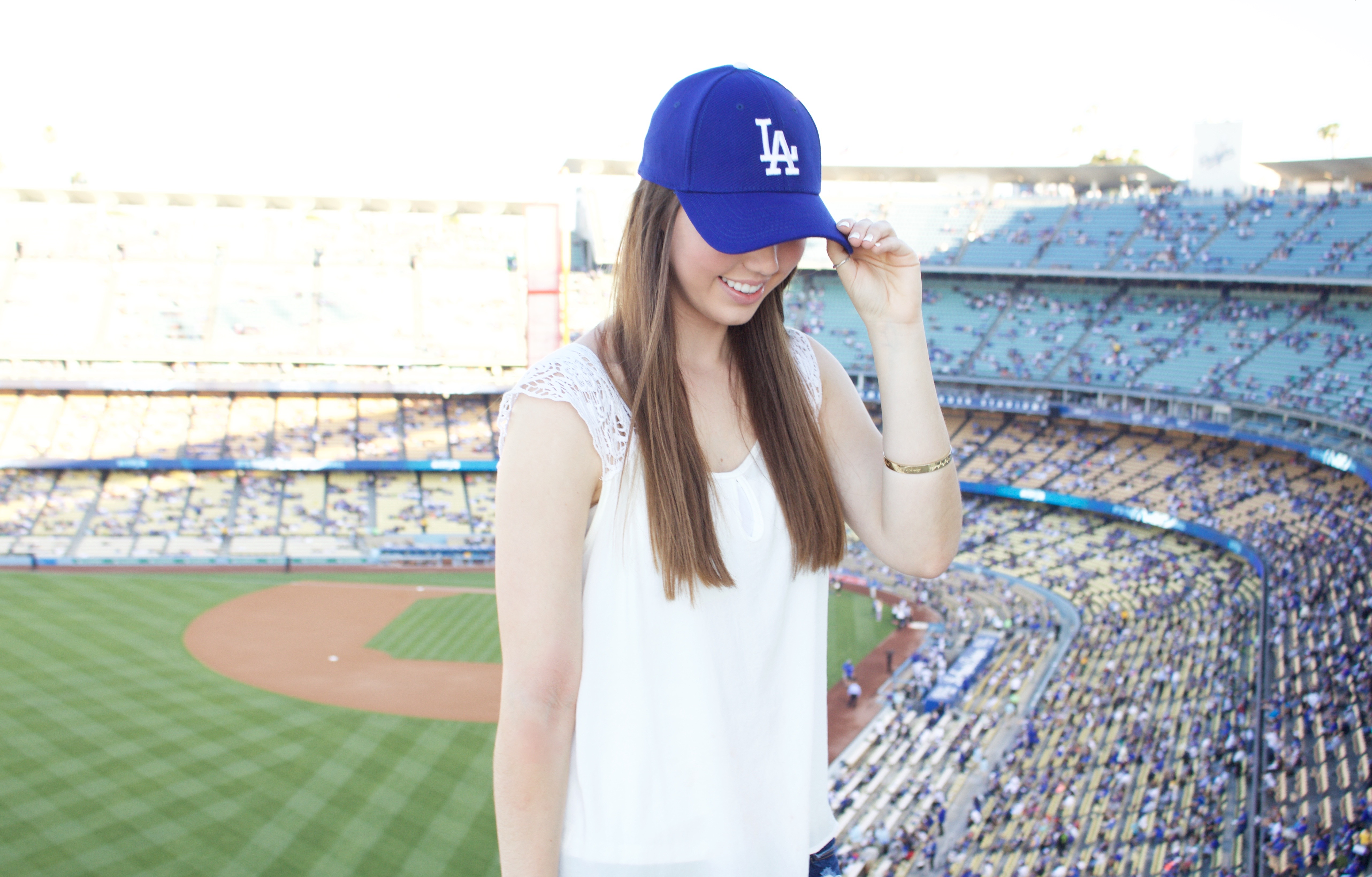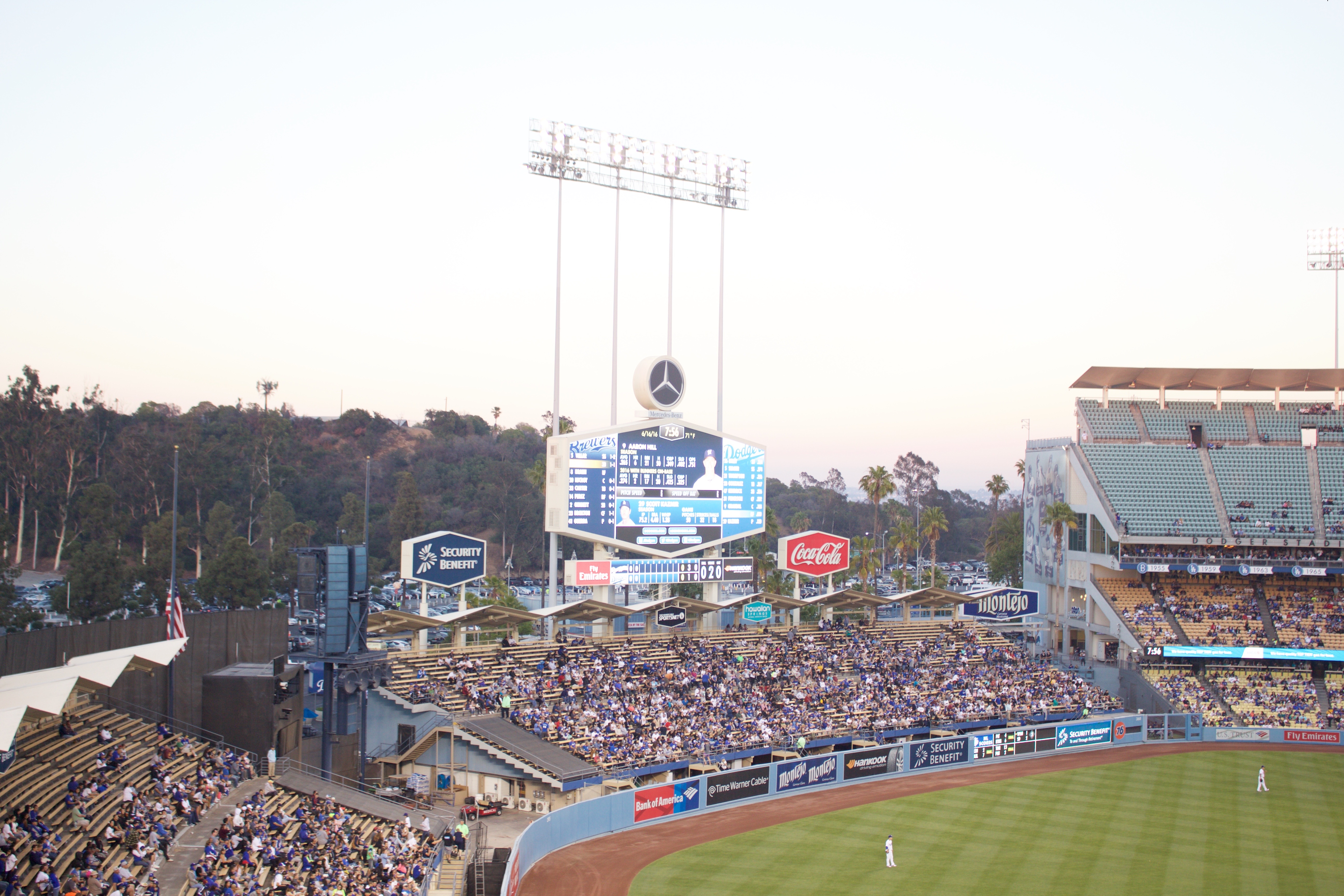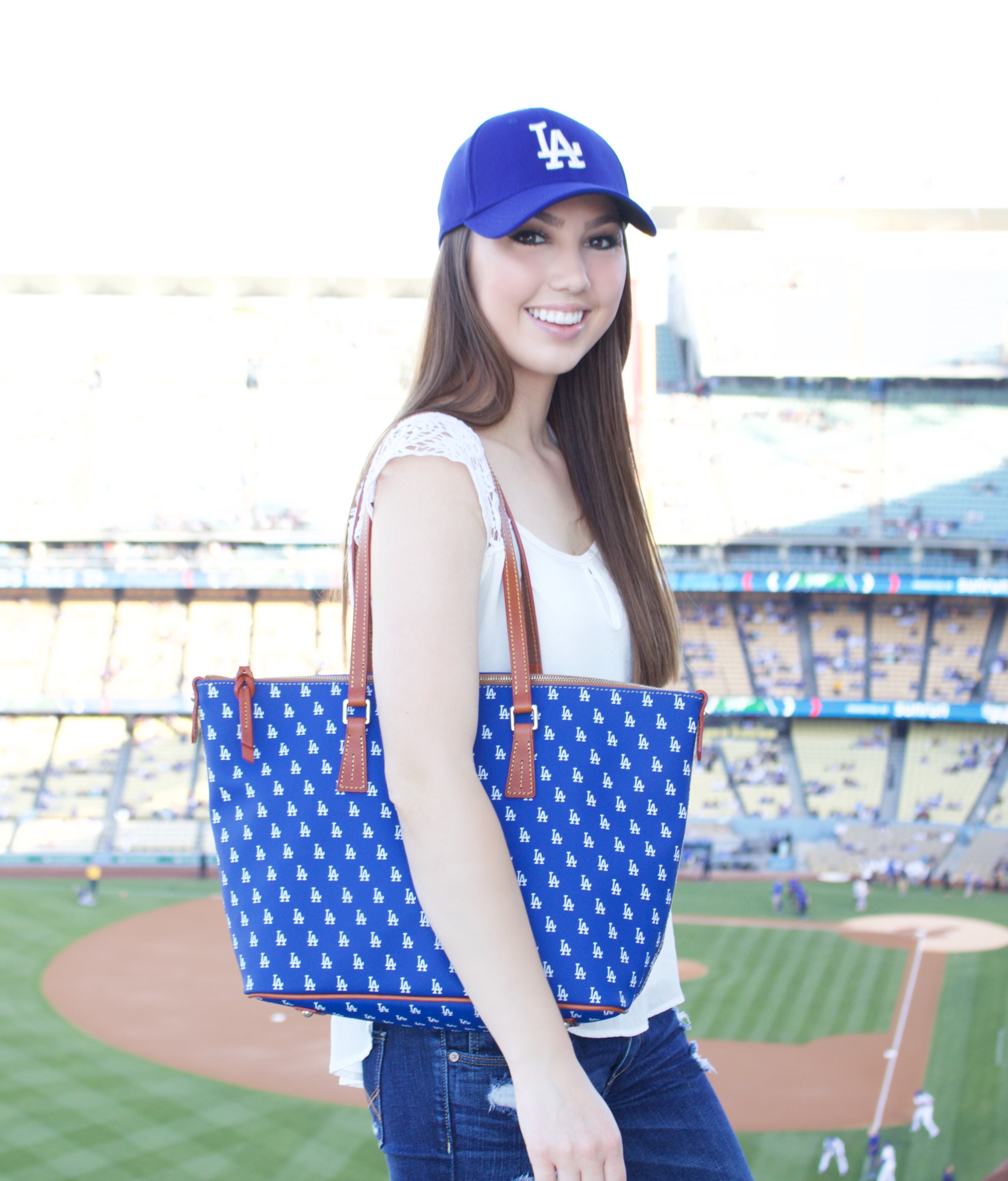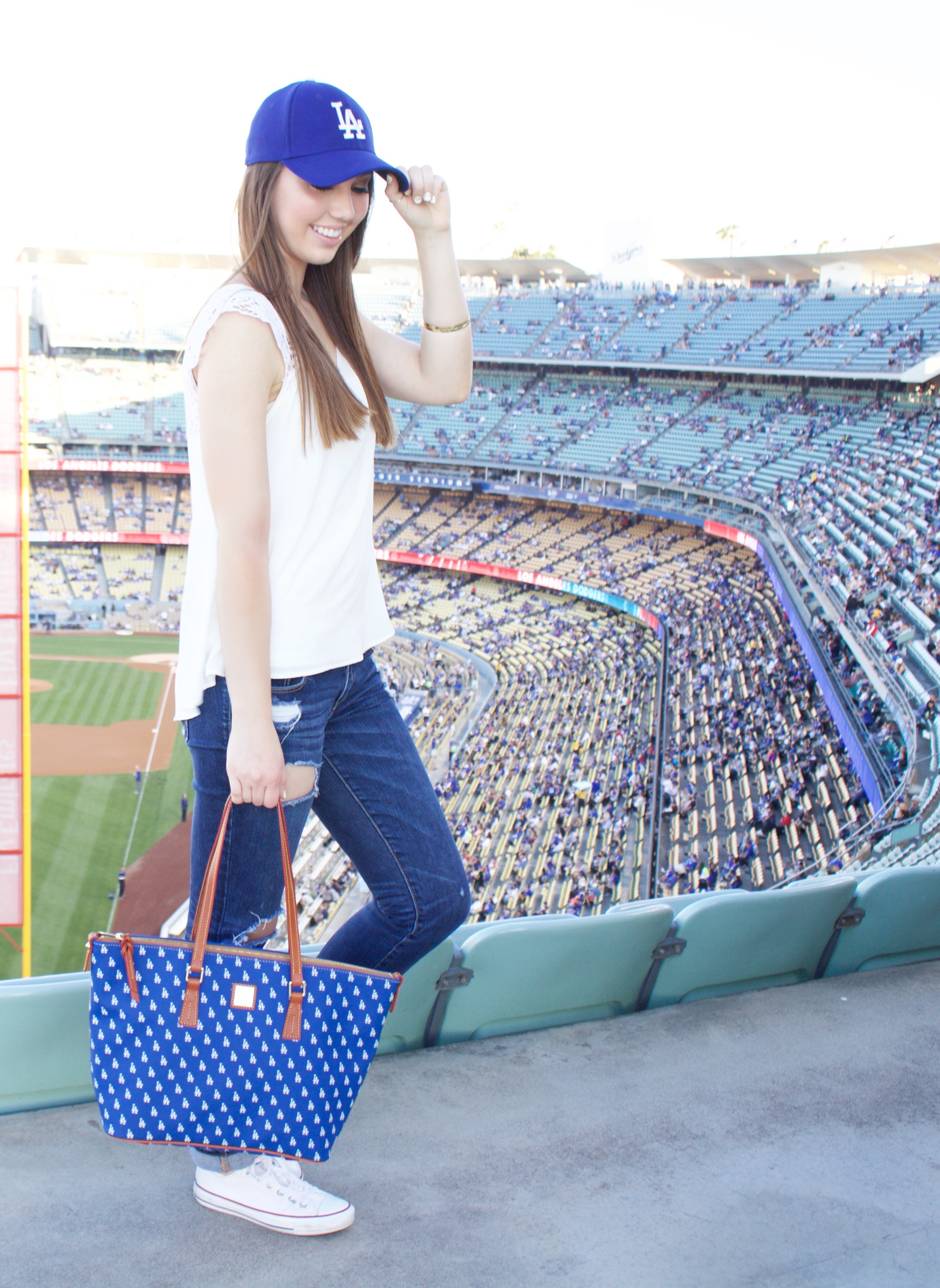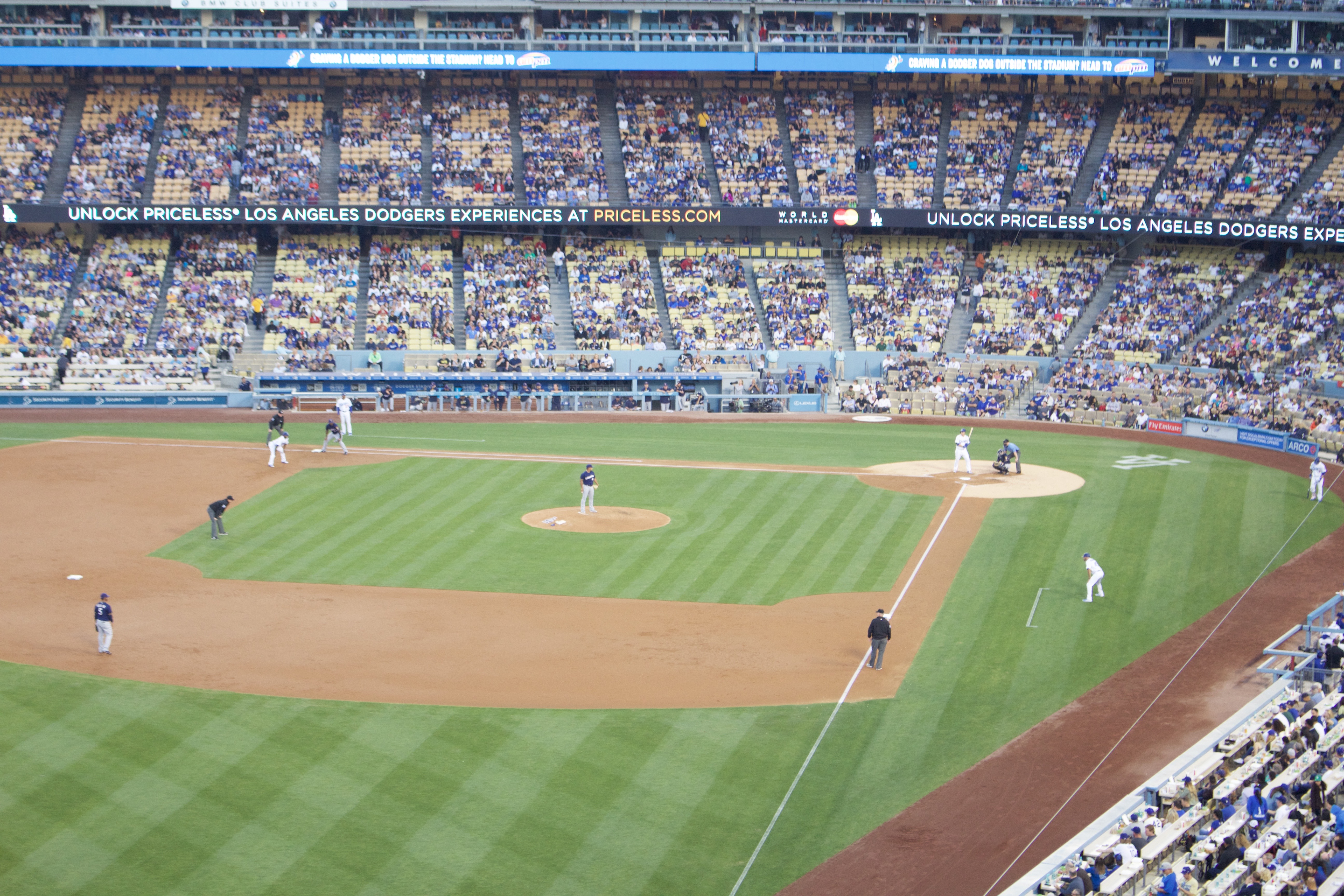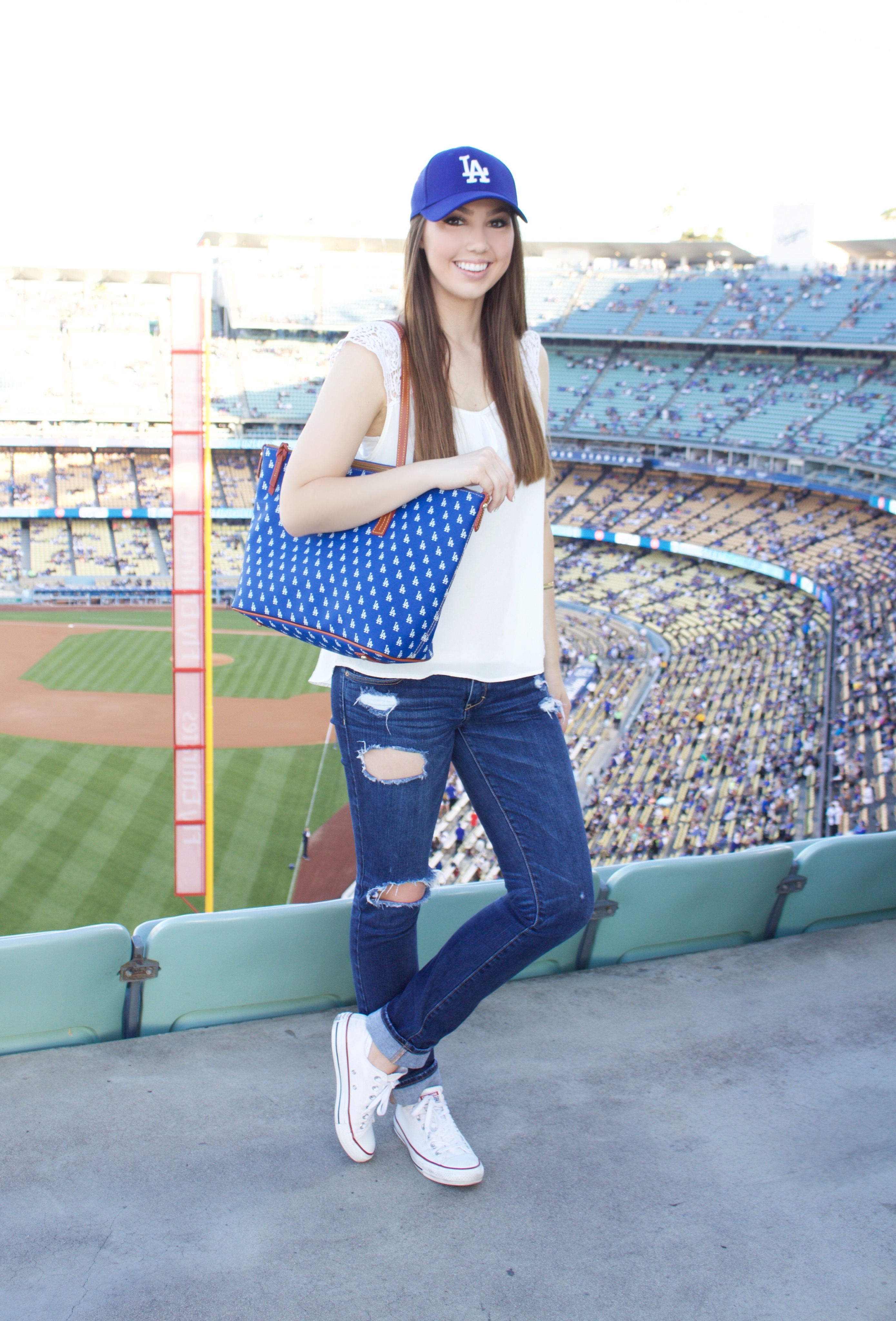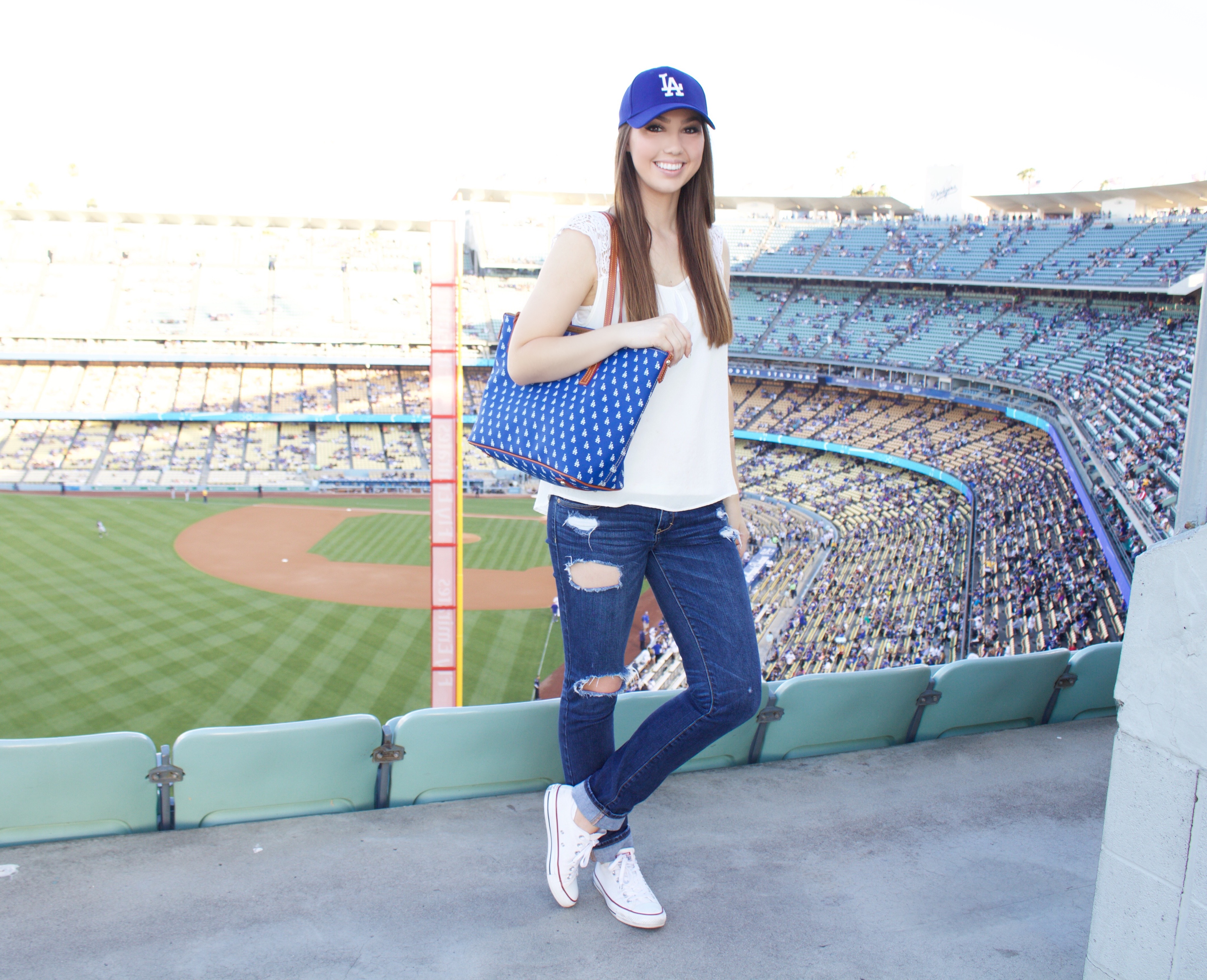 Dodgers MLB Purse c/o | Top, old, similar here | White Converse | Dodgers Hat | Distressed Jeans, old, similar here | Gold Bangle | Manicure | Lipgloss – Boy Bait
Thanks for reading!
xoxo Kendall