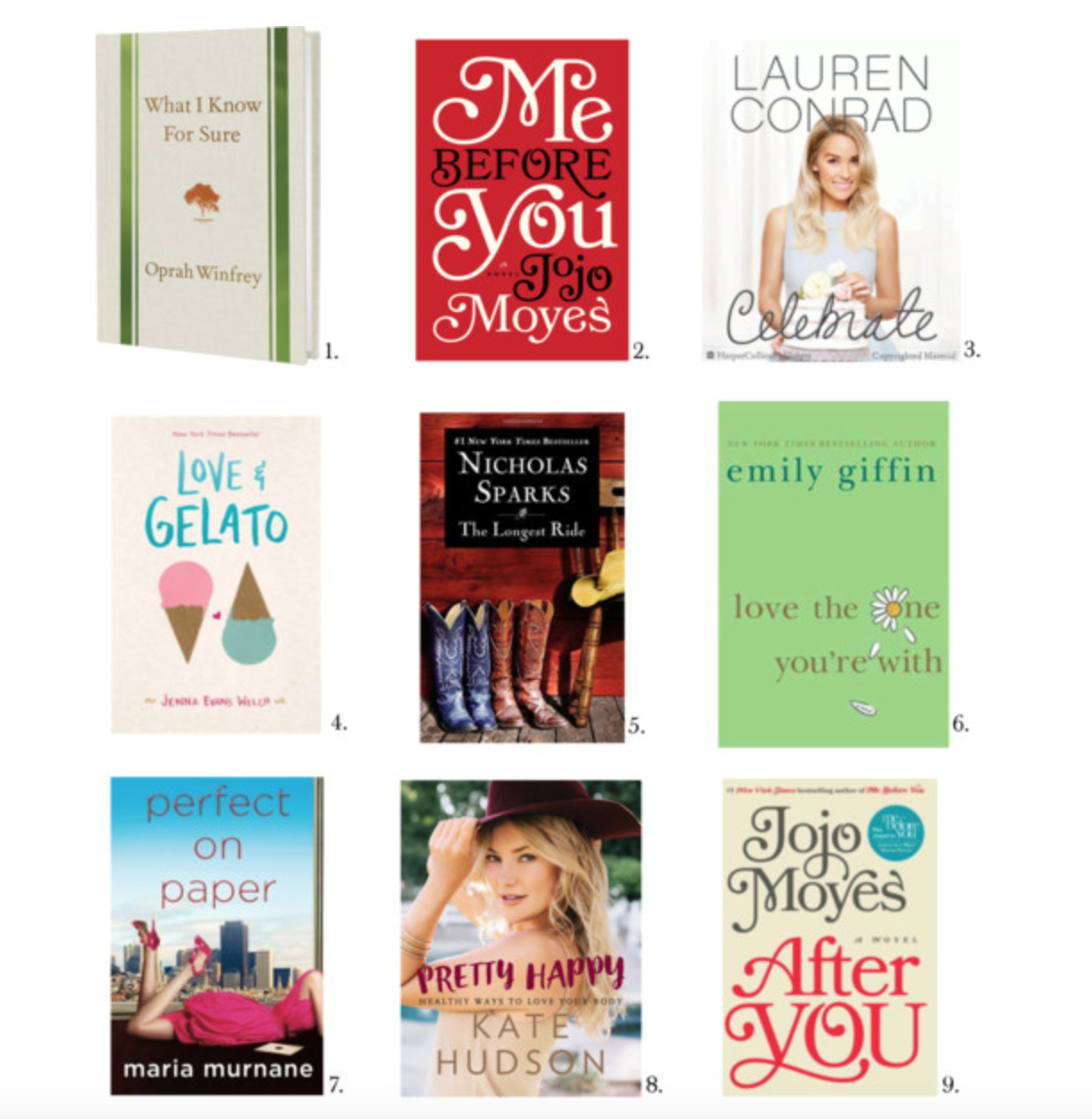 Every Summer I say that I'm going to do a ton of reading and then somehow the time slips away from me! This year though, I decided to change this "bad habit" by creating a Summer Reading List. I don't know about you, but I'm more likely to follow through with something when I have a list. I love crossing things off so I think having a list of good reads will encourage me to read more! 
1. What I Know for Sure – Oprah Winfrey
2. Me Before You – Jojo Moyes
3. Celebrate – Lauren Conrad
4. Love & Gelato – Jenna Evans Welch
5. The Longest Ride – Nicholas Sparks
6. Love the One You're With – Emily Giffin
7. Perfect on Paper – Maria Murnane
8. Pretty Happy: The Healthy Way to Love Your Body – Kate Hudson
9. After You – Jojo Moyes
p.s. I already read Me Before You and I LOVED it!!
Have you read any of these?! What books are on your Summer reading list?
xoxo Kendall