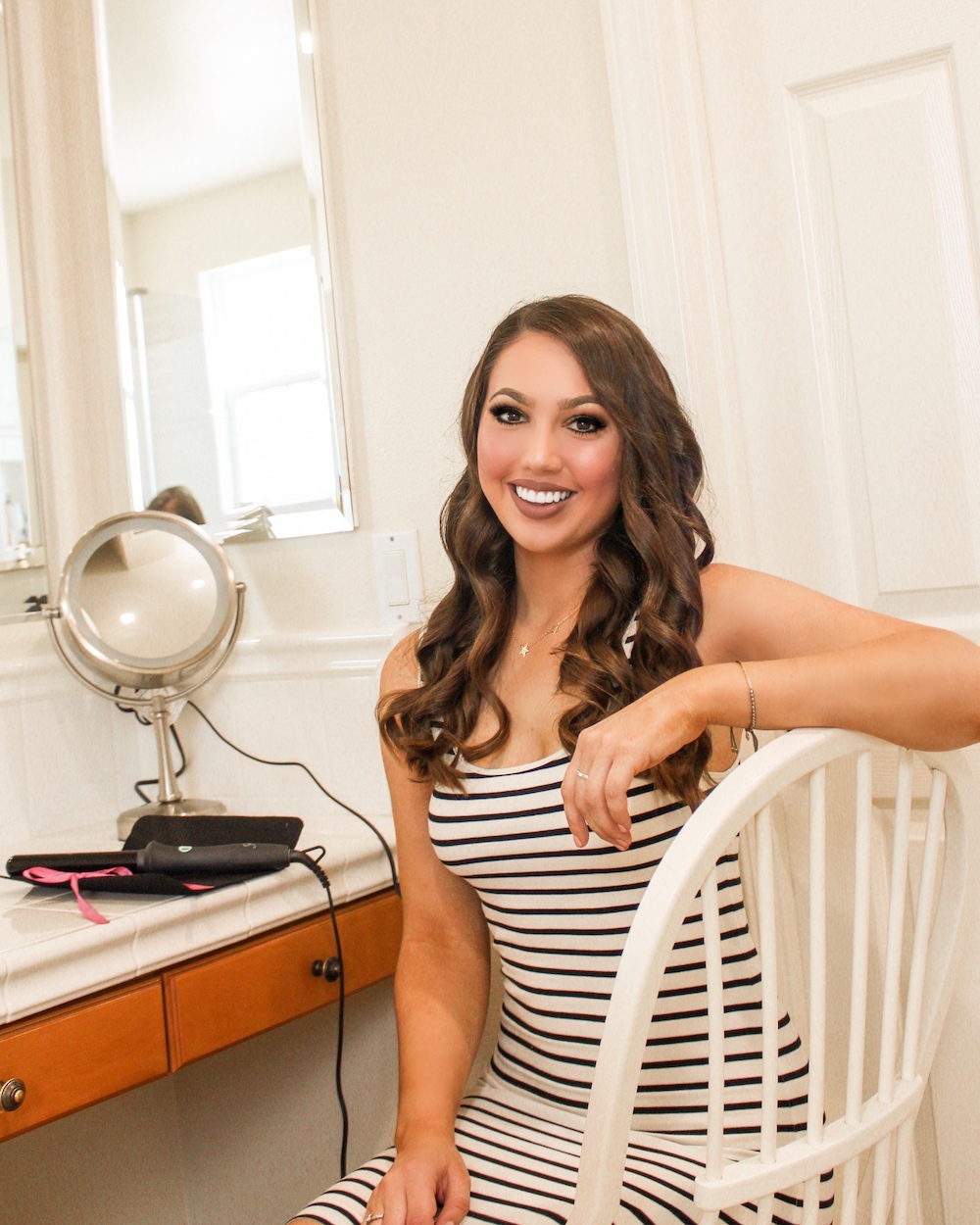 I curl my hair almost every day, always using the Sultra The Bombshell 1-Inch Curling Wand! I recently got an updated version of this curling wand and thought that I would share how I curl my hair every day with it + my thoughts on it.
My Thoughts
As mentioned before, I have been using the The Bombshell curling wand for years and absolutely love it. After trying out the updated version, I still feel the same way. Since it gets really hot, the wand allows me to curl all my hair in only 15 minutes. It takes about a minute or two to heat up initially, however, so I typically plug it in while finishing up my makeup. This way, by the time I'm done with my makeup, it's ready!
I find that the 1-inch wand creates the perfect size curls. They aren't too tight or too lose, just the perfect in between. As the day goes on, the curls loosen up and become even prettier in my opinion. The type of curl a wand creates is different from a normal curling iron, however, I actually like the wand's curls better! I'm honestly so impressed with this curling wand and cannot live without it.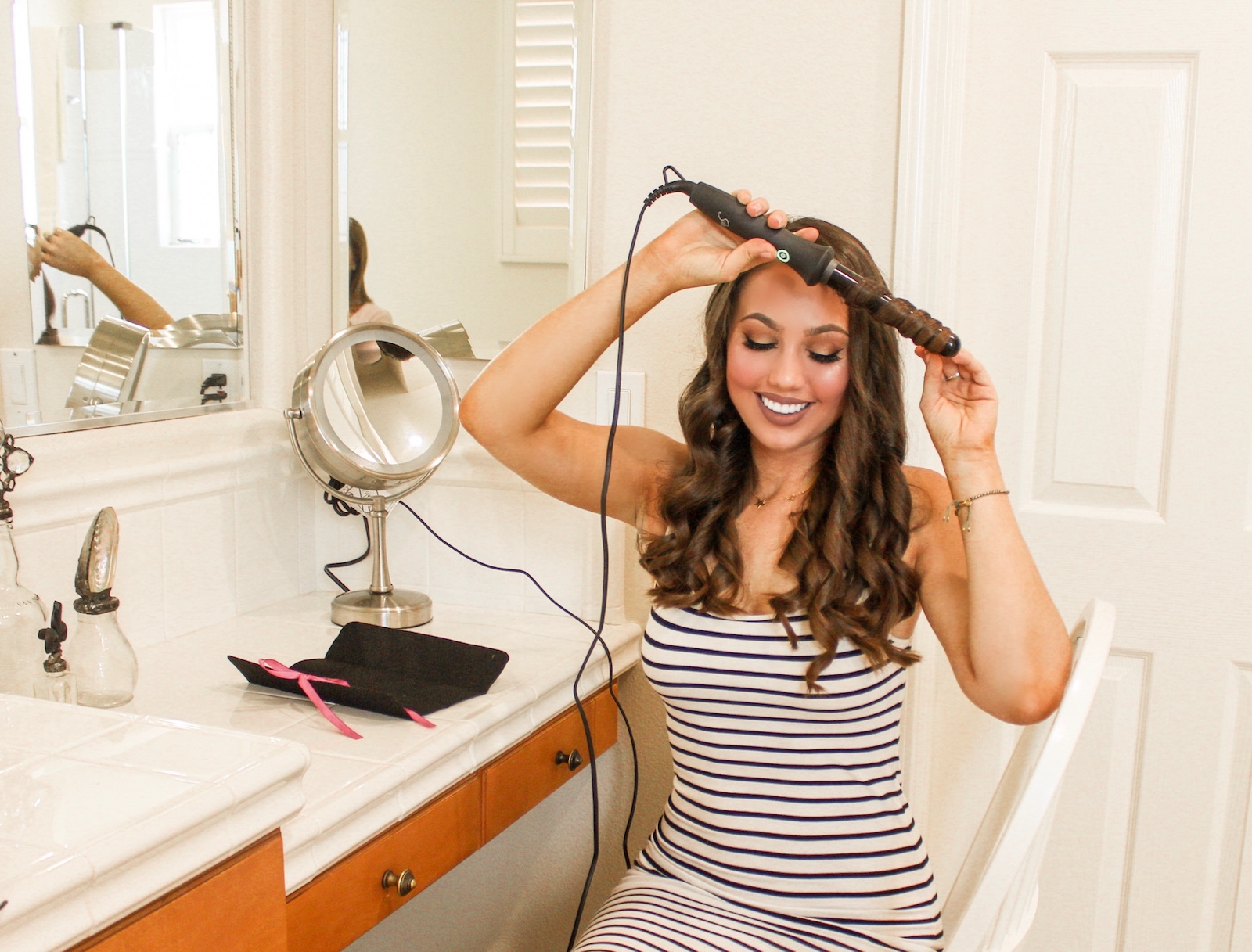 How to Use
After letting the curling iron heat up, I clip the top half of my hair up. Then, I begin curling the bottom portion of my hair by wrapping it around the rod. How long you hold the hair on the rod really depends on how thick your hair is and how big the sections of hair are that you are trying to curl at one time.
After curling the bottom part, I let down the right side and curl it and then do the same for the left side. I alternate between curling away from and toward my face to get a more textured look. To finish the look, I use hair spray to set the curls, spraying it on both sides of the curls.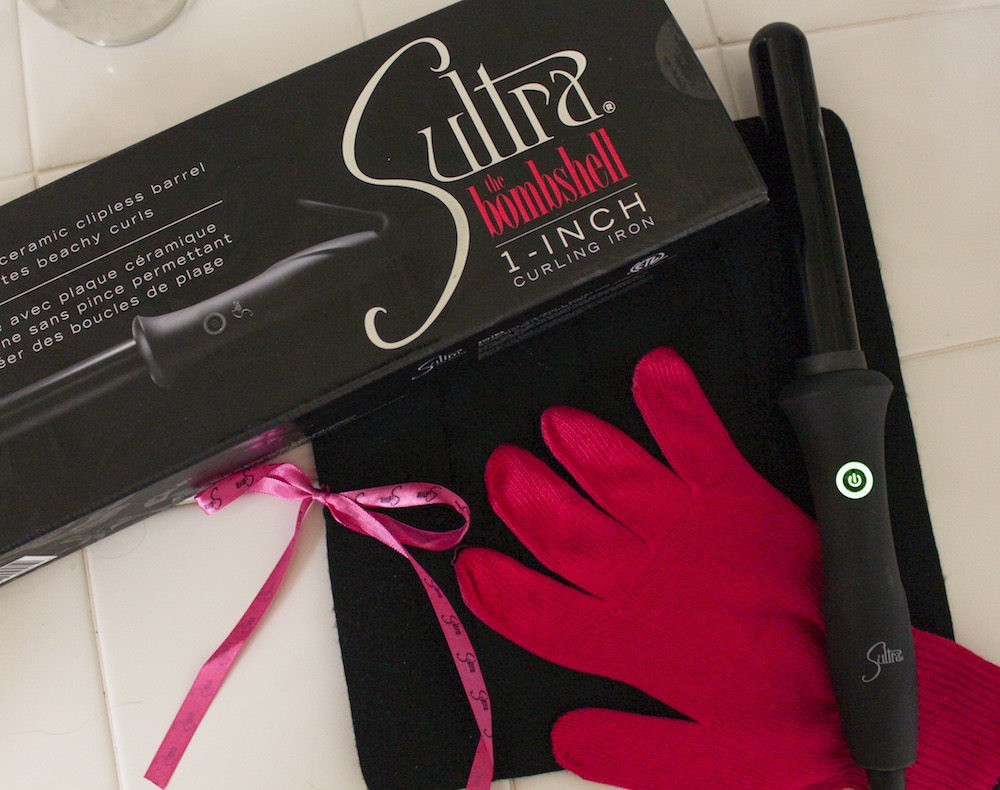 What's Included
The Bombshell Curling Wand includes a Styling Glove as well as an Iron Pad. The Styling Glove is helpful to prevent burning your hand while the Iron Pad is great for protecting your countertop.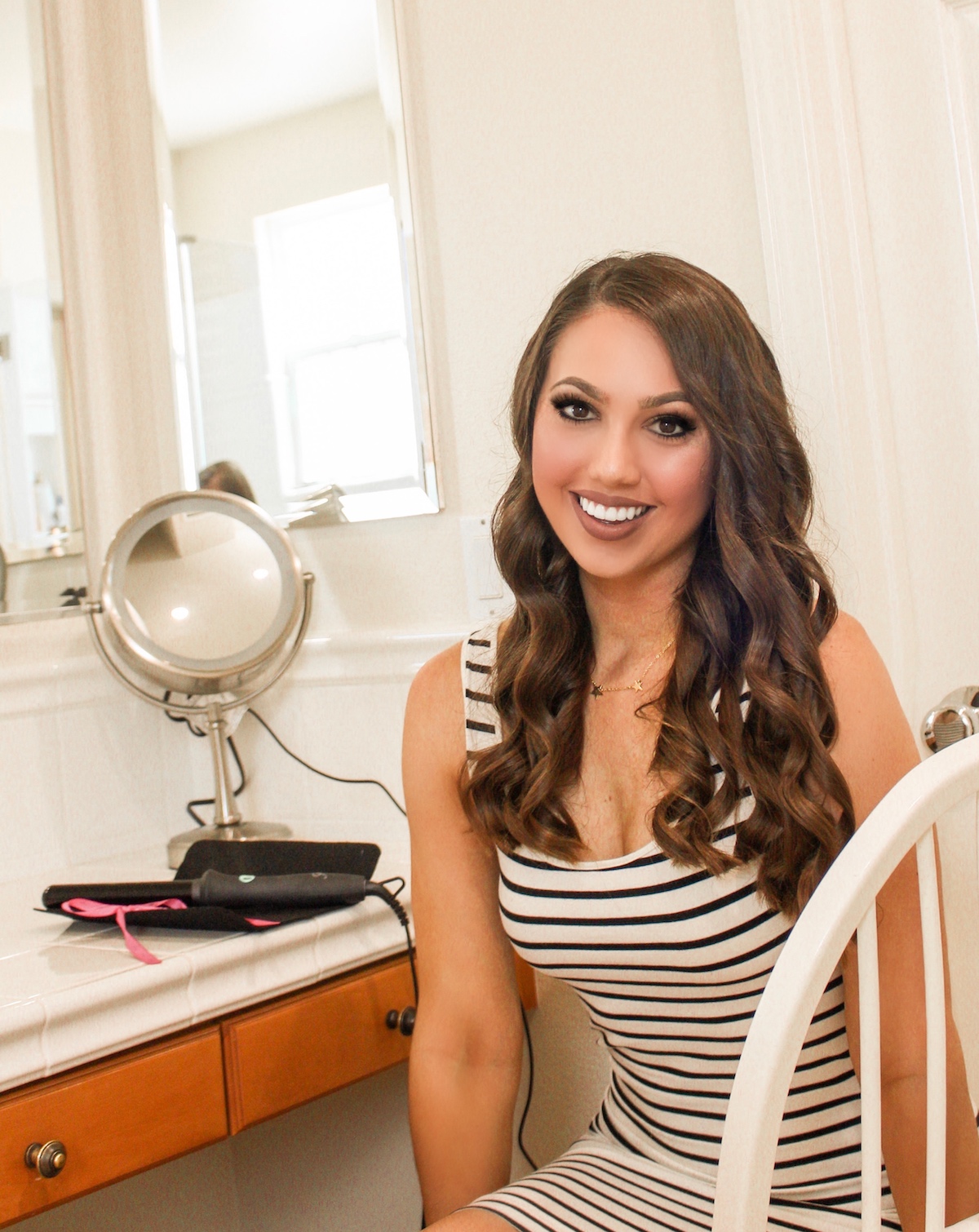 Overall, I love this curling wand and highly recommend it. I use it every single day and it makes curling my hair a breeze!
Thanks for reading!
xoxo Kendall
**This product was sent to me, but all opinions are my own. I have used a Sultra curling wand for years and love it! Thank you to all the brands that make My Styled Life possible.