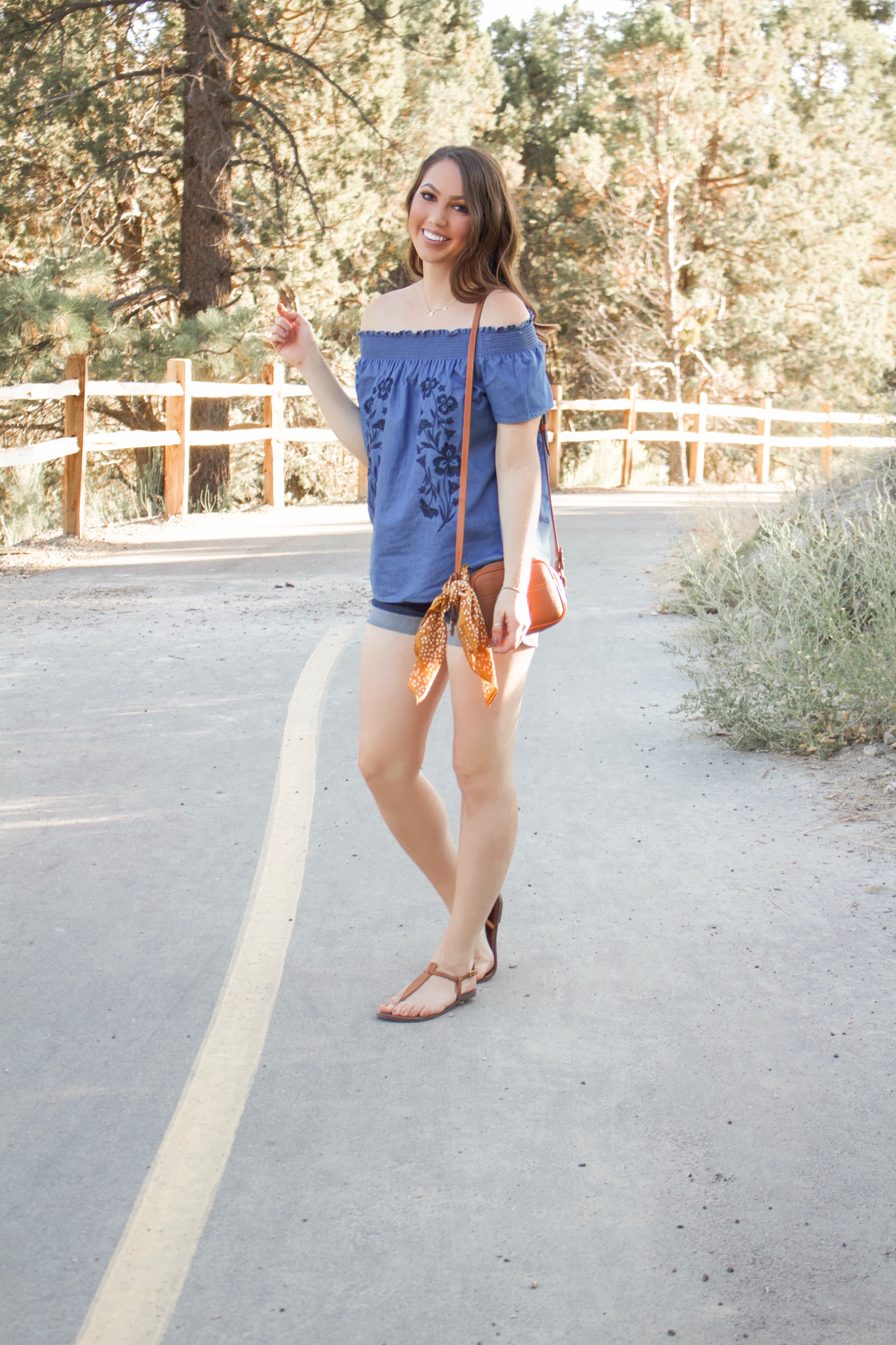 Stylish. Mountain. Outfit. Okay, I know what you're thinking…Kendall, those three words just don't go together. If you go to the mountains to hike, mountain bike, or something in between, you're right! But what about the trips to the mountains just for fun…for hanging out by the lake…reading a book? In my mind, those types of occasions require a cute outfit.
While I love hanging out by the beach, there are some days where I get that itch to head to the mountains for some fresh air and the peaceful atmosphere. This happened a couple weekends back and I quickly threw together this denim-on-denim look. A few years ago there is no way that I would've paired two denim pieces together, but now I LOVE it. While it is almost fall, the weather in SoCal has still been too hot for jeans so for this look I opted for shorts. However, I cannot wait to pair this top with jeans and booties in the coming months.
What really pulls this look together, and makes it a little more fall appropriate, is the cognac sandals and purse, and the Madewell burnt orange polka dot scarf. Little scarves like this one are a BIG TREND for fall and so far I've found that Madewell has the cutest ones. Combined, all these accessories created a fun little outfit to wear to the mountains! Scroll to the bottom of this post for outfit details 😉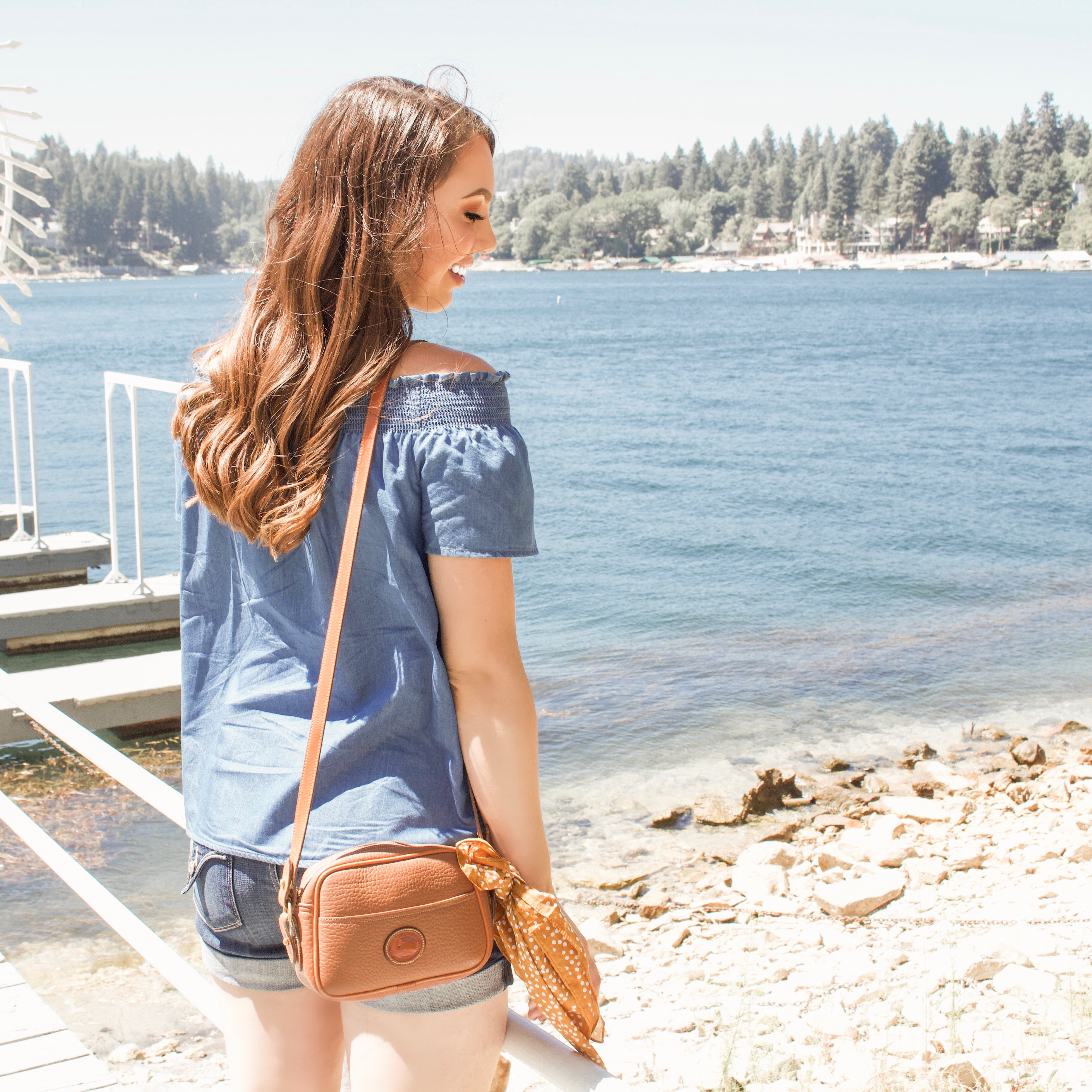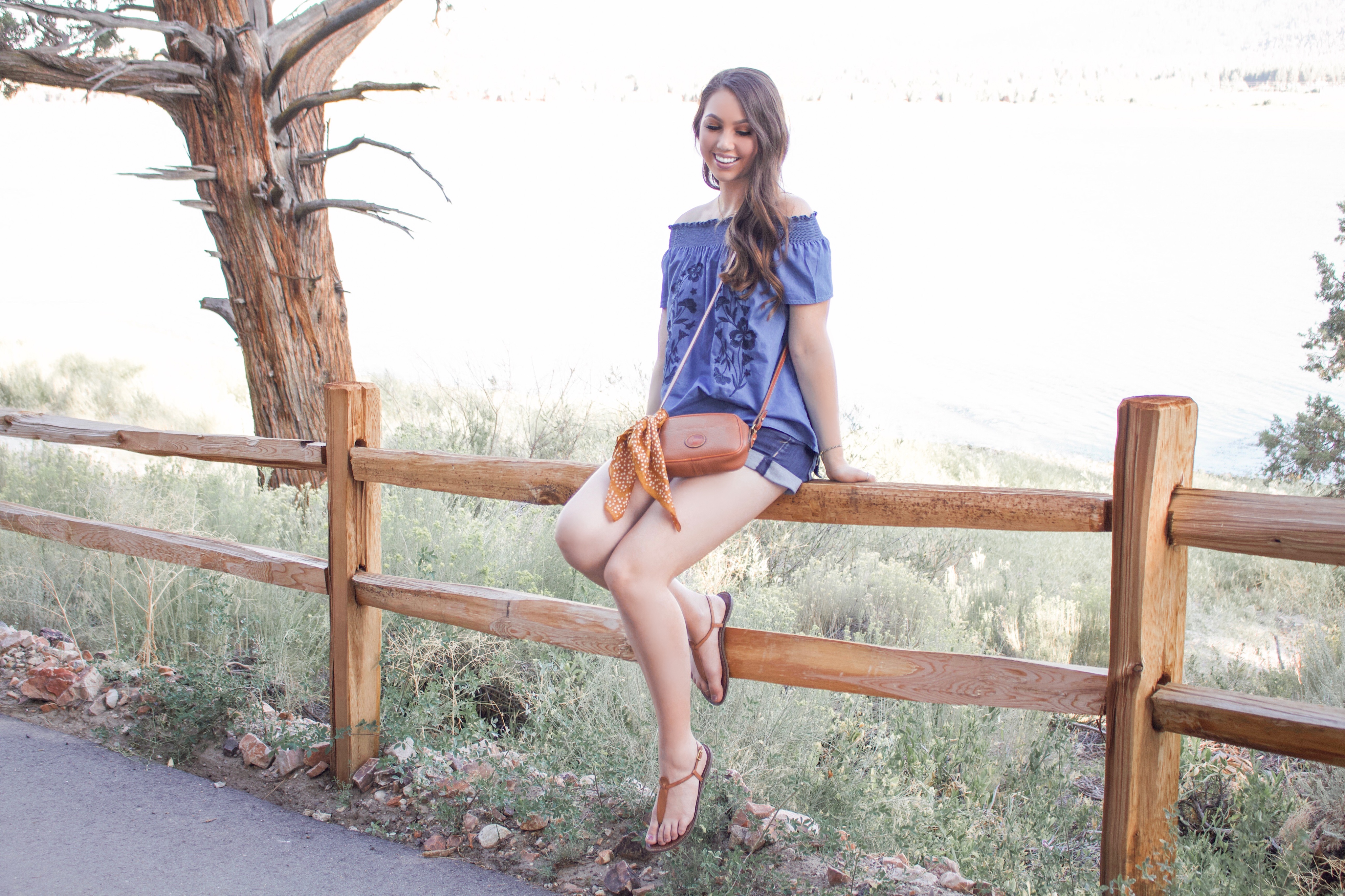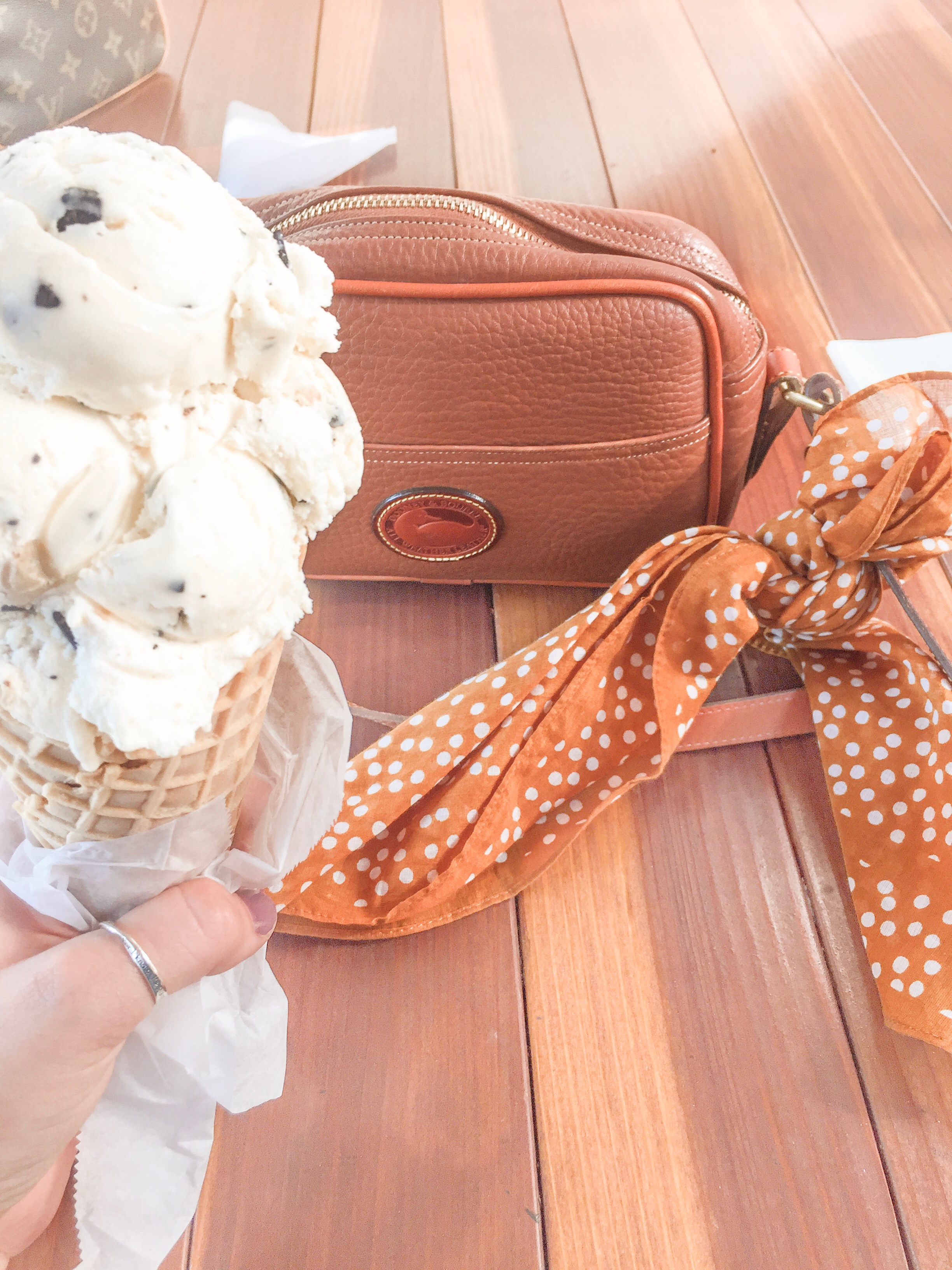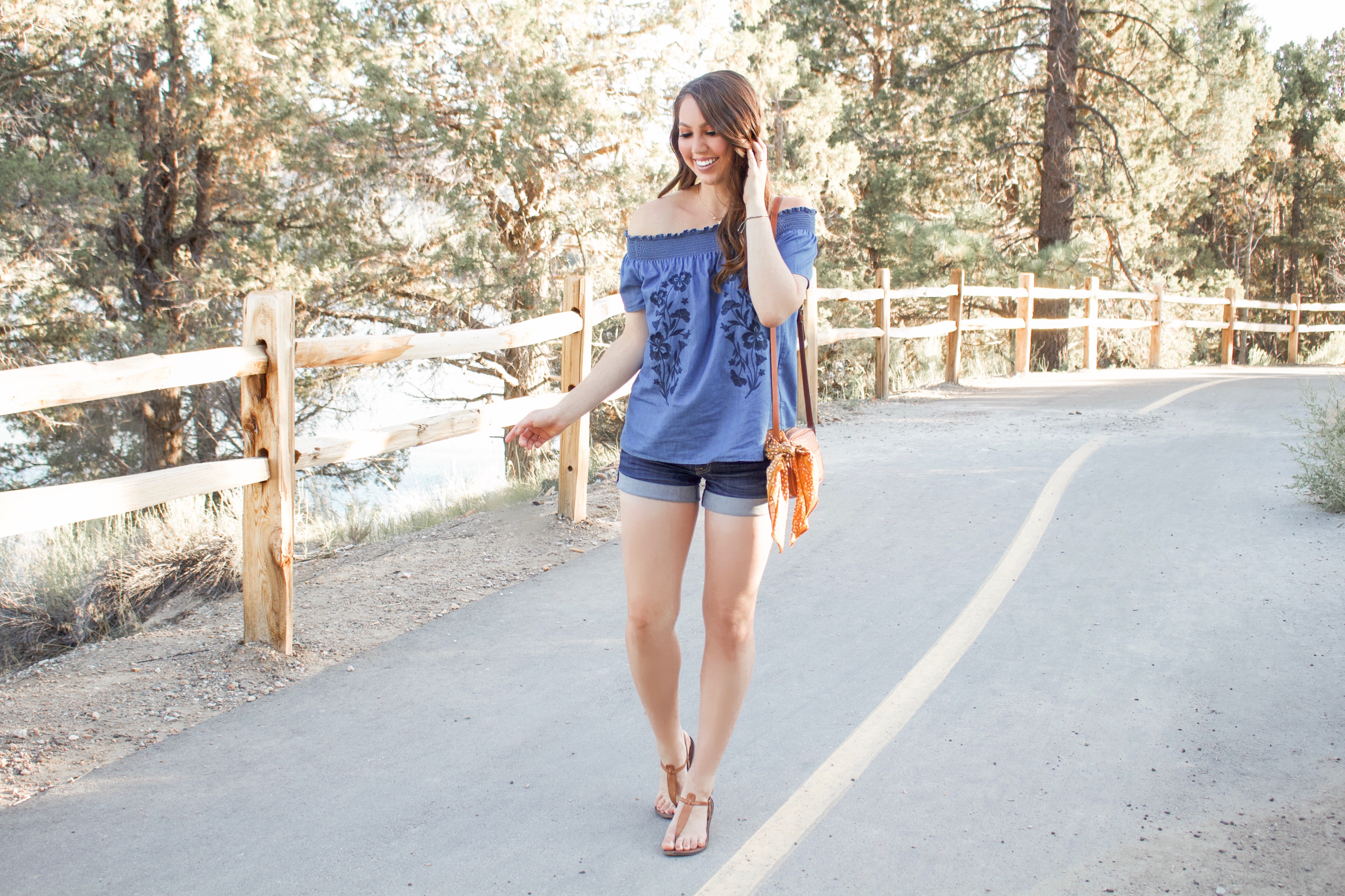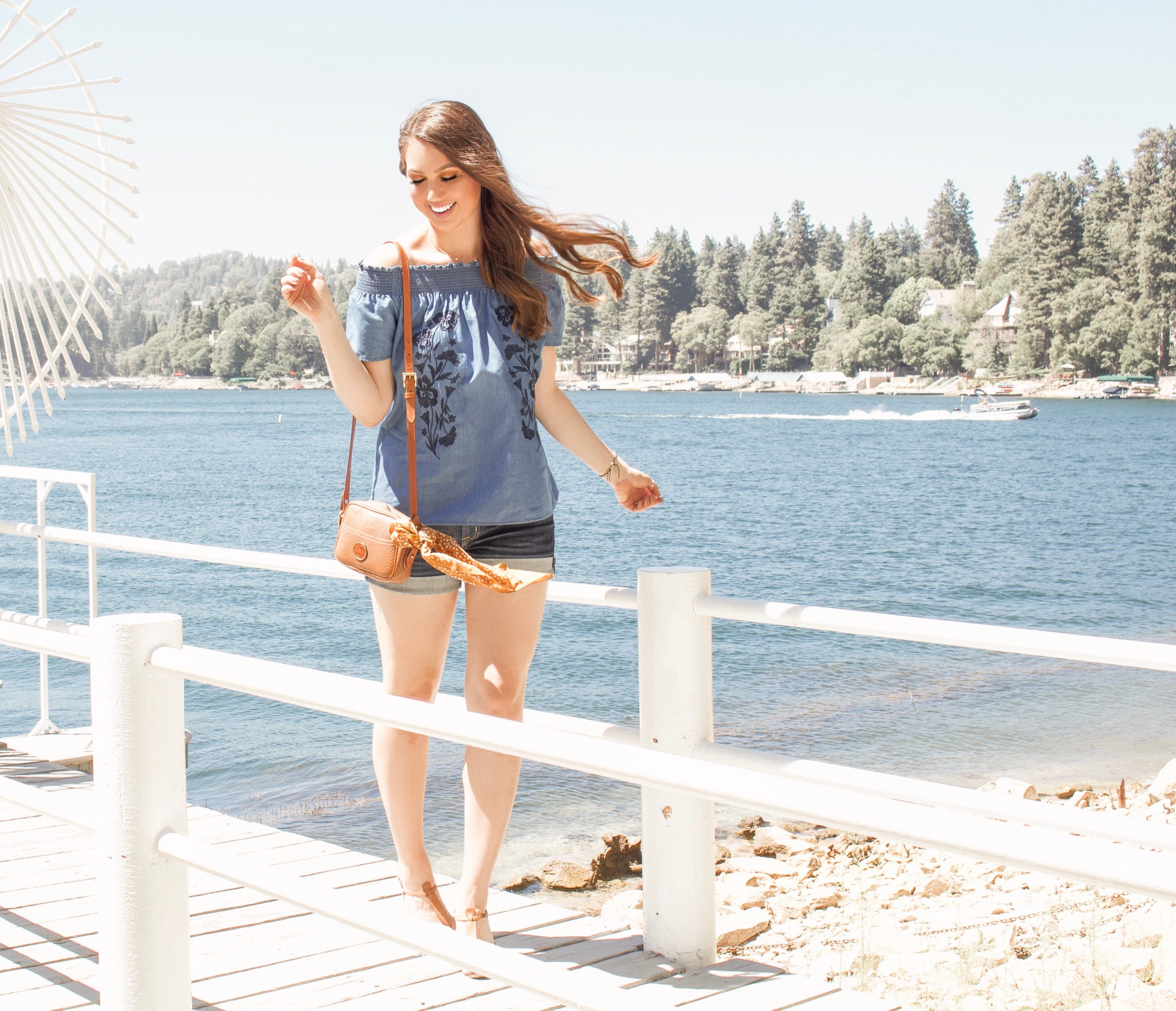 Denim Off-the-Shoulder Embroidered Top (under $11) | Similar Denim Shorts | Sam Edelman Sandals | Similar Cognac Crossbody | Madewell Polka Dot Scarf | gorjana Power Gemstone Pyrite Bracelet | gorjana Super Star Necklace | Nadri Pendant Necklace
Thanks for reading!
xoxo Kendall