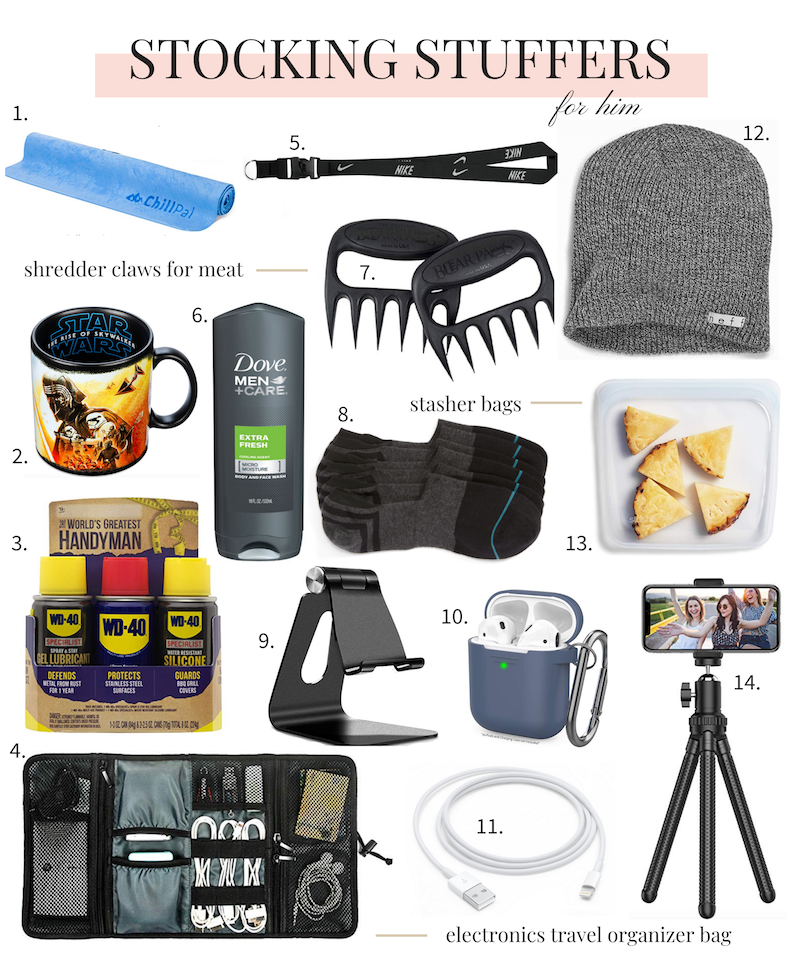 1 | 2 | 3 | 4 | 5 | 6 | 7 | 8 | 9 | 10 | 11 | 12 | 13 | 14
So you've finished all your gift shopping…except for the stocking stuffers! Not sure what to put in your husband's, boyfriend's or son's stocking?! I've rounded up some unique stocking stuffer ideas for men, apart from candy, to help you out!
I tried to keep a majority of the items under $15 as I know the prices of stocking stuffers can really add up. Also, many are from places that have free or minimal shipping costs!
I like to mix a few fun things with practical items for stocking stuffers such as this iPhone tripod. If he has AirPods, why not get him a protective cover in a fun color!?
For the frequent traveler, how about an electronics travel bag? It will help him stay organized! I may even need to get one of these for myself. Luckily, it is offered in many different colors.
Thanks for reading! I hope these stocking stuffer ideas for men help you out! Don't forget to check out my other holiday outfit pieces and my holiday gift guides!
xoxo Kendall