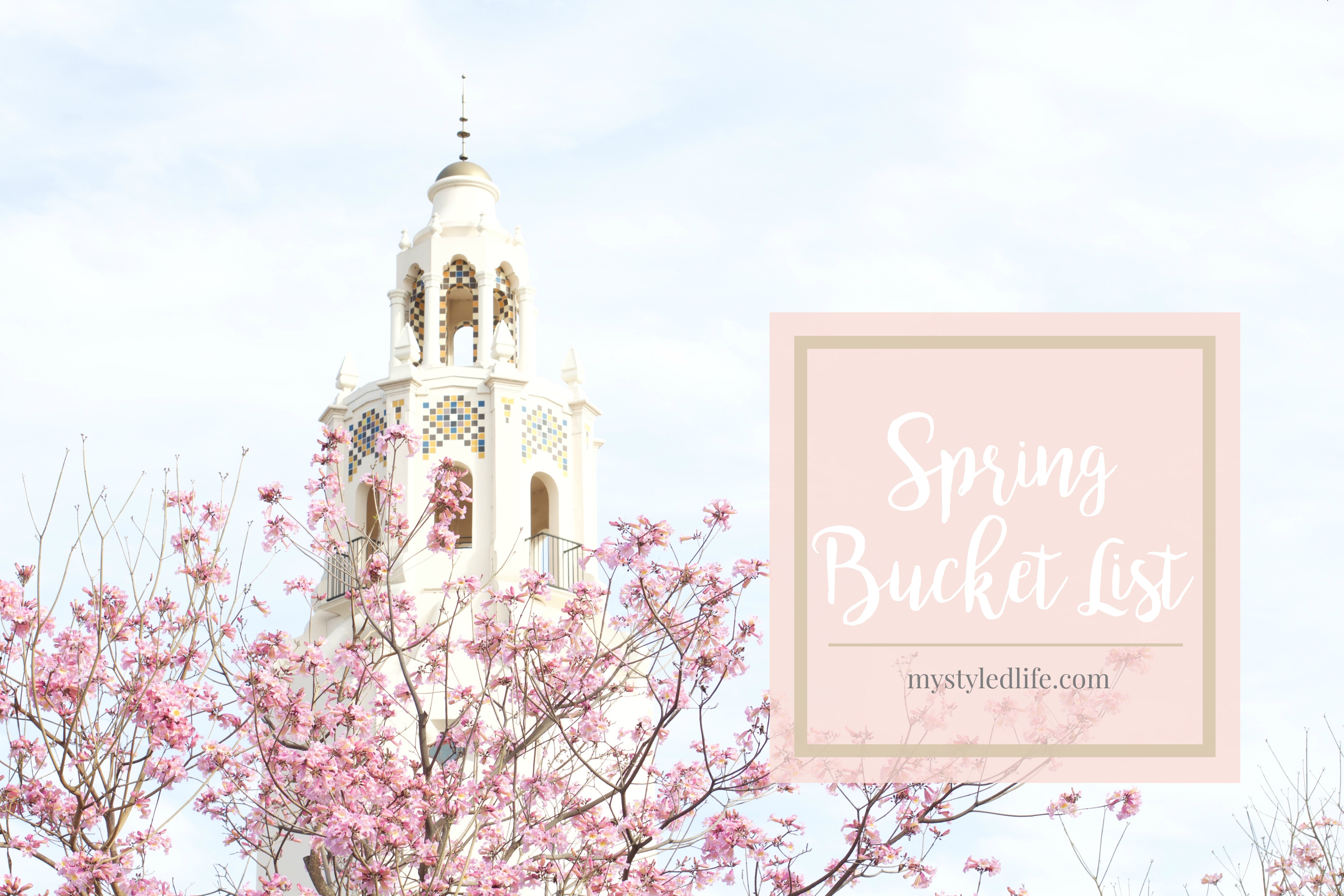 If you're anything like me, you have about 500 lists – on your phone, on sticky notes, in your planner, everywhere! I have so much going on that unless I write something down, chances are that I will forget! With the gorgeous weather recently and beautiful wildflowers appearing practically everywhere I go, I've fallen in love with Spring even more this year. As I was thinking about all things Spring, I thought that it would be fun to create a Spring Bucket List. While this post is different from my usual fashion-related ones, I hope you enjoy it! Maybe it will inspire you to create your own list!
Spring Bucket List 2017:
Buy a cute new pair of sandals
Plant tomatoes + other veggies so they will be ripe mid-Summer
Dye Easter eggs + make egg salad sandwiches
Go to Brunch in Laguna Beach
Visit the local farmer's market
Get a Starbucks drink in one of the cute Spring pastel cups
Make flower crowns with friends
Take a day trip to the zoo – I haven't been in forever
Go on an Easter Egg Hunt – never too old for this 😉
Ride my bike at the beach
Get a facial from SkinCare On The Lake By Kellie (she's amazing!!)
Binge Watch Fixer Upper – anyone else in love with Chip and Joanna?!
Go to a Dodgers Game
Get a mani/pedi in a Spring color
What's on your bucket list?! Thanks for reading!
xoxo Kendall