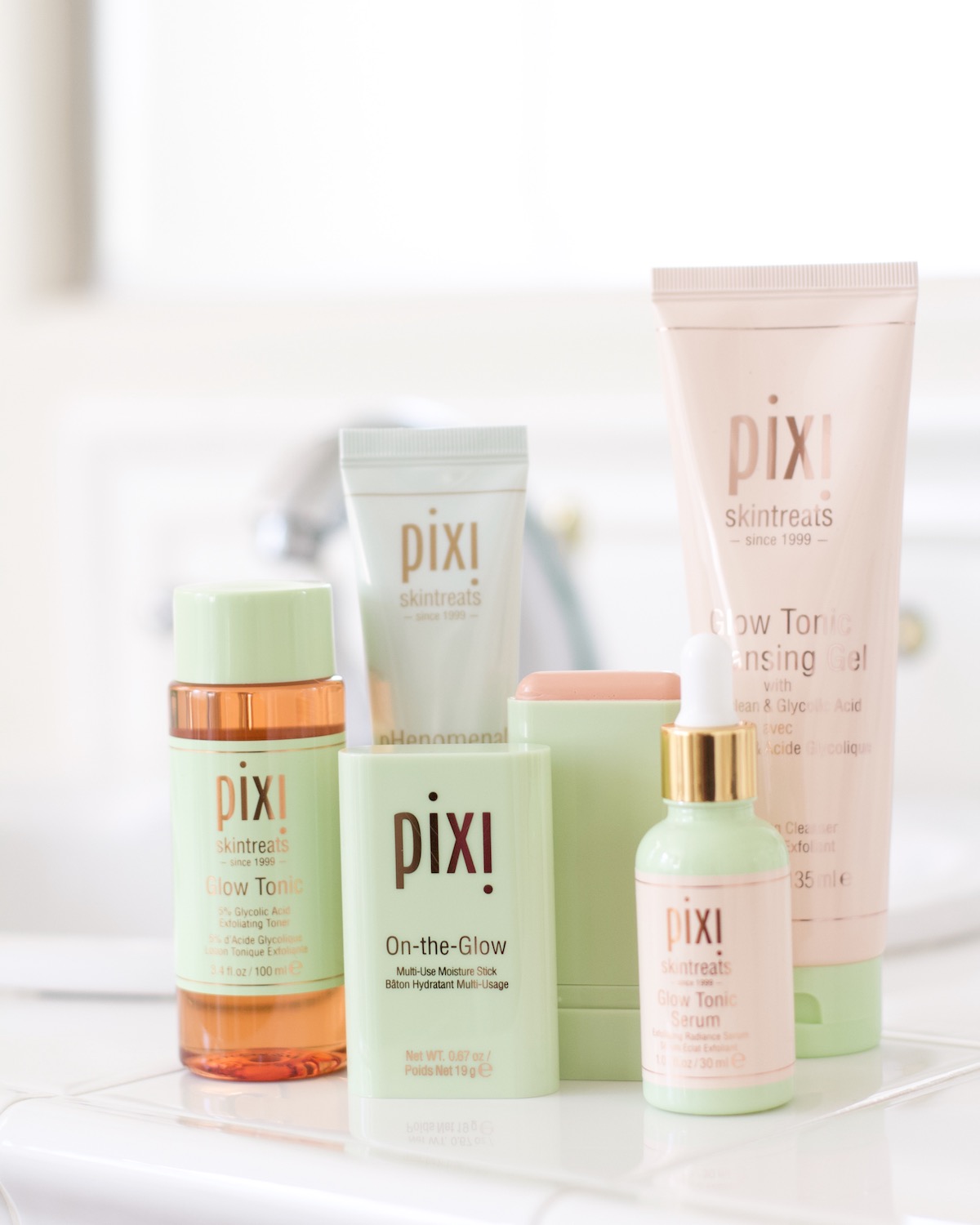 As an avid beauty lover, I'm always testing out new makeup and skincare products. Most recently, I've been trying out the Pixi Glow Tonic Collection that Pixi sent over! Since I know many of you like to try new products as well, below I'm reviewing each product and explaining how to use them!
Step 1: Cleanse – Glow Tonic Cleansing Gel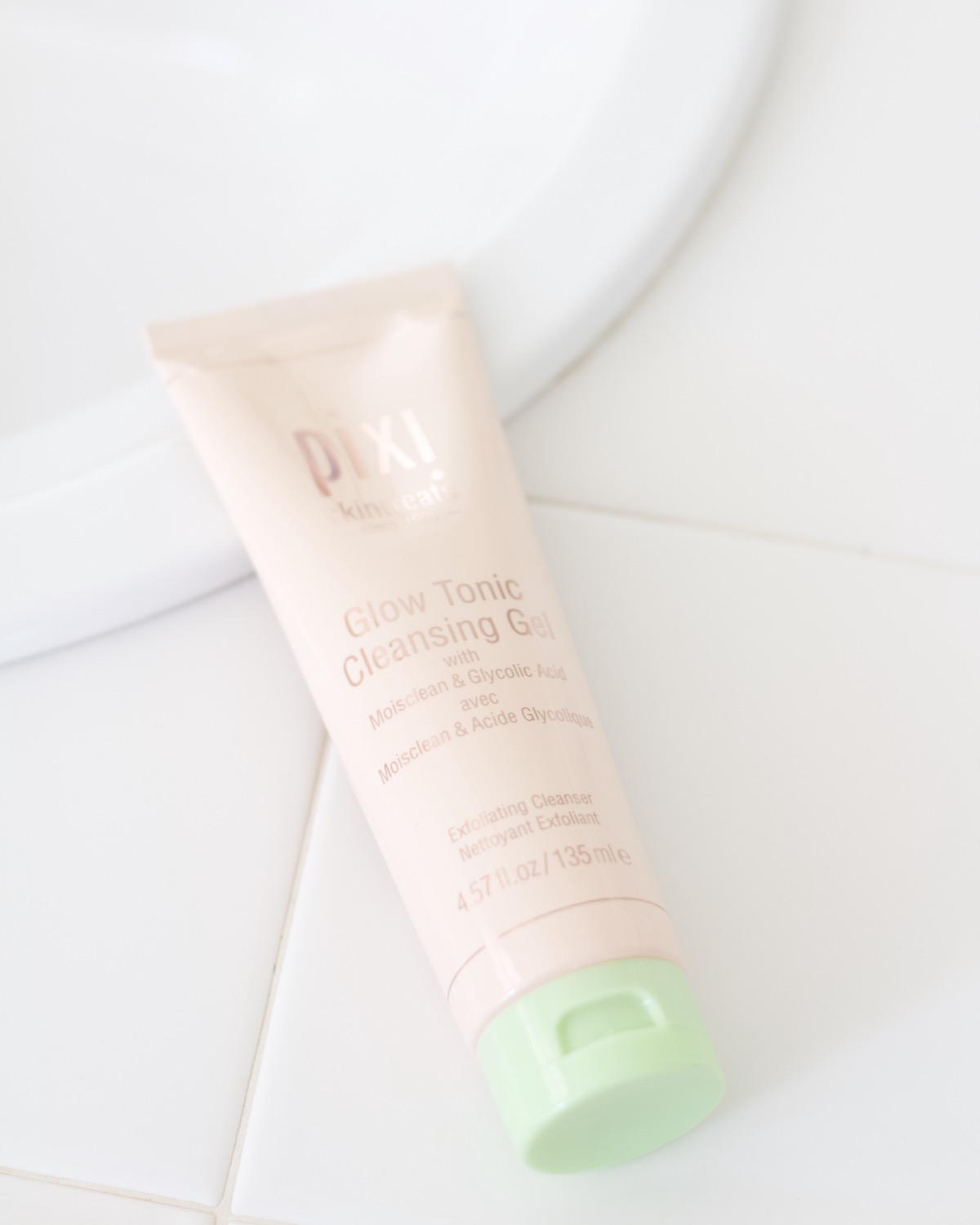 In any skincare routine, starting with a cleanser is a must! This lightweight cleanser purifies and hydrates the skin. It's also great at removing any makeup that is left over after using a makeup wipe.
To use it, I apply a small amount onto my fingers and massage it onto my damp skin. Then, I rinse my face and pat it dry. I find that after using this, my skin is makeup free and feels very clean.
Step 2: Tone – Glow Tonic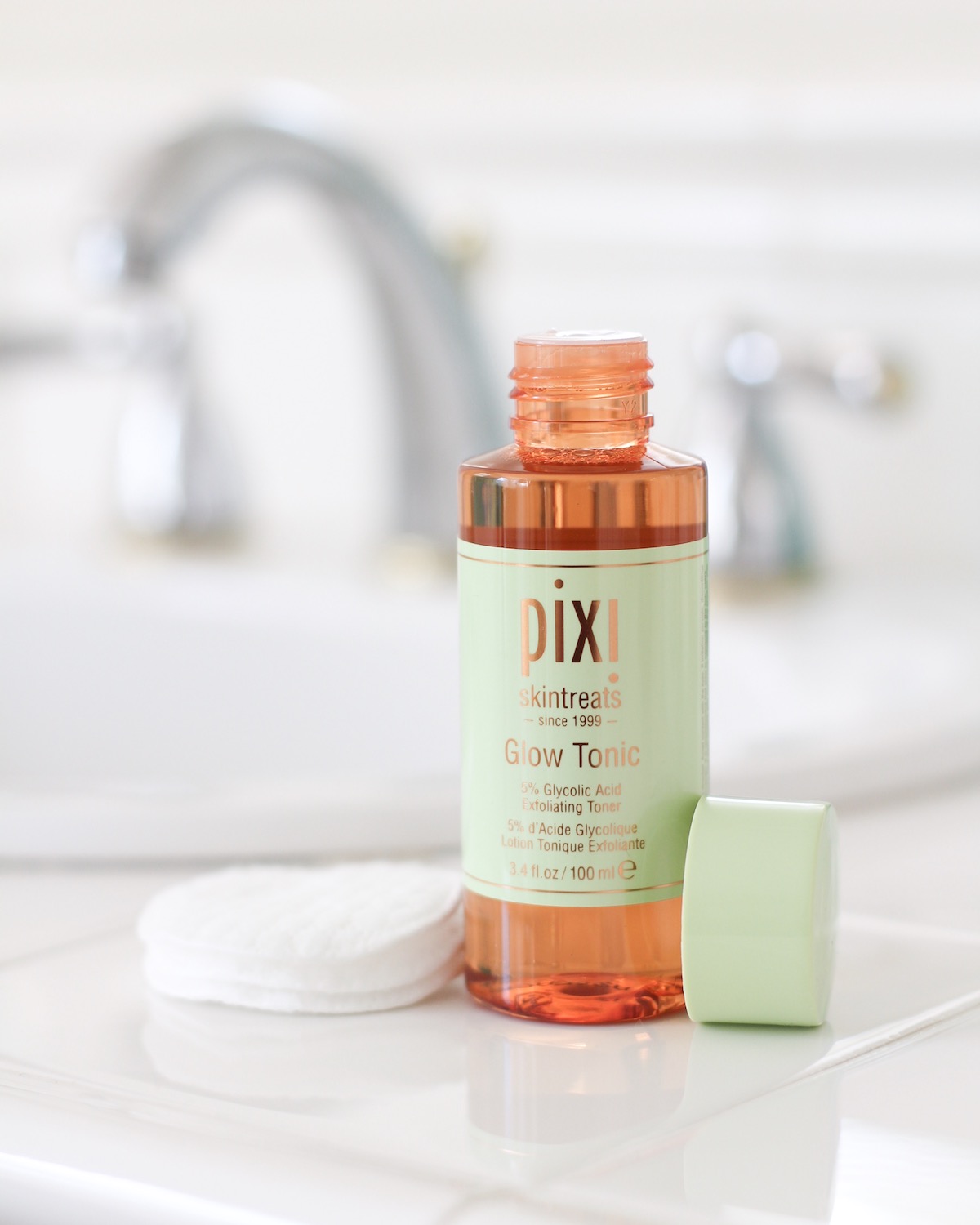 Toning one's face is essential and the Glow Tonic is perfect for that. As one of Pixi's most popular products, the Glow Tonic works to purify the skin with Glycolic Acid, energize it with ginseng, and sooth it with aloe vera.
I apply it on a cotton pad and then rub the cotton on my face. I've found this product to really clean my skin and leave it with a beautiful glow!
Step 3: Treat – Glow Tonic Serum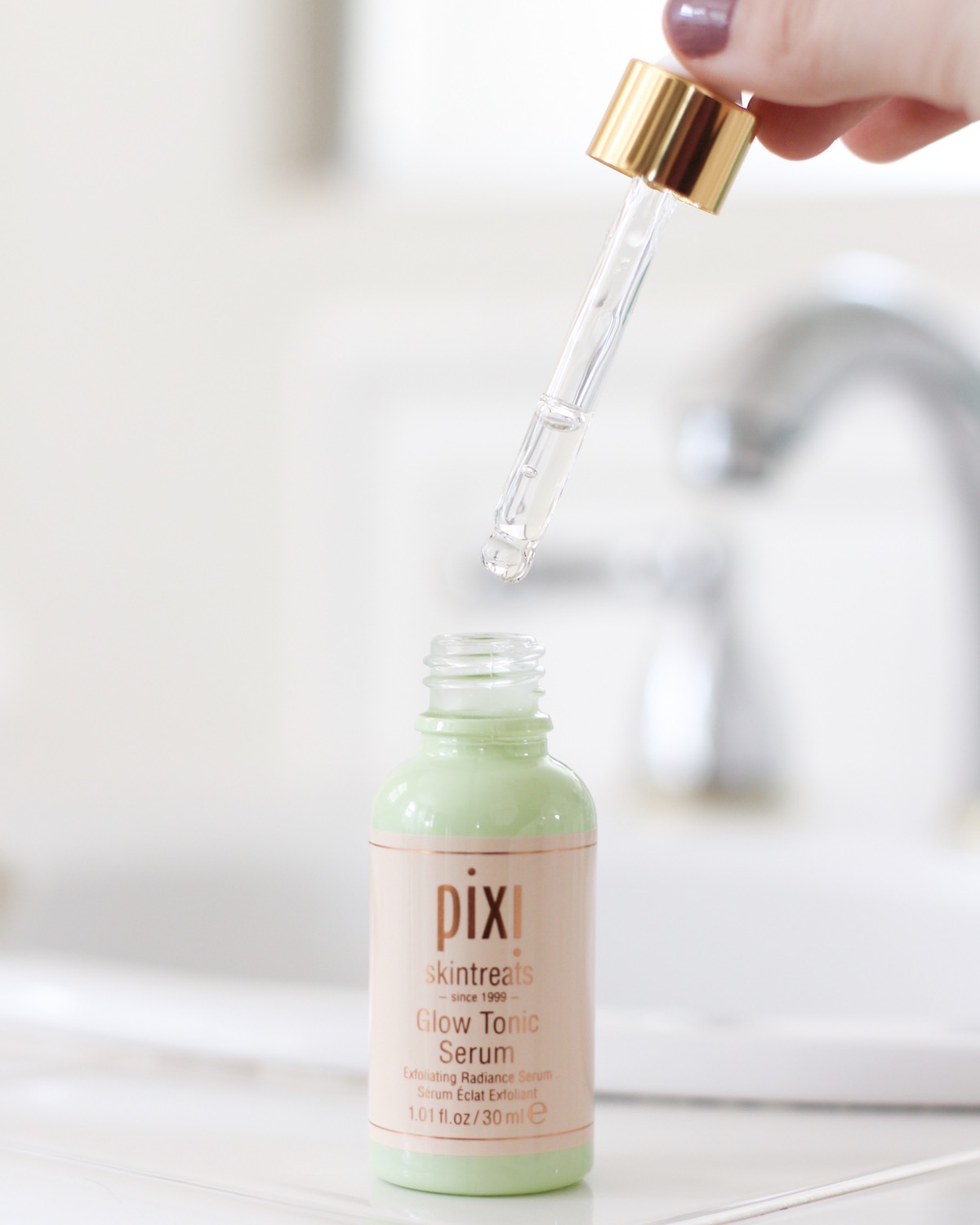 I've never met a Pixi serum I didn't like and this one is no exception.
I add 2-3 drops directly to my skin and then massage it in prior to moisturizing! Personally, I only use this product in the evening so the serum can sink in over night without my makeup on top of it. After using it, I truly feel that my skin has more of a glow to it! I think this may just be my favorite product in this collection! My face really looks and feels moisturized after using it.
Step 4: Hydrate – pHenomenal Gel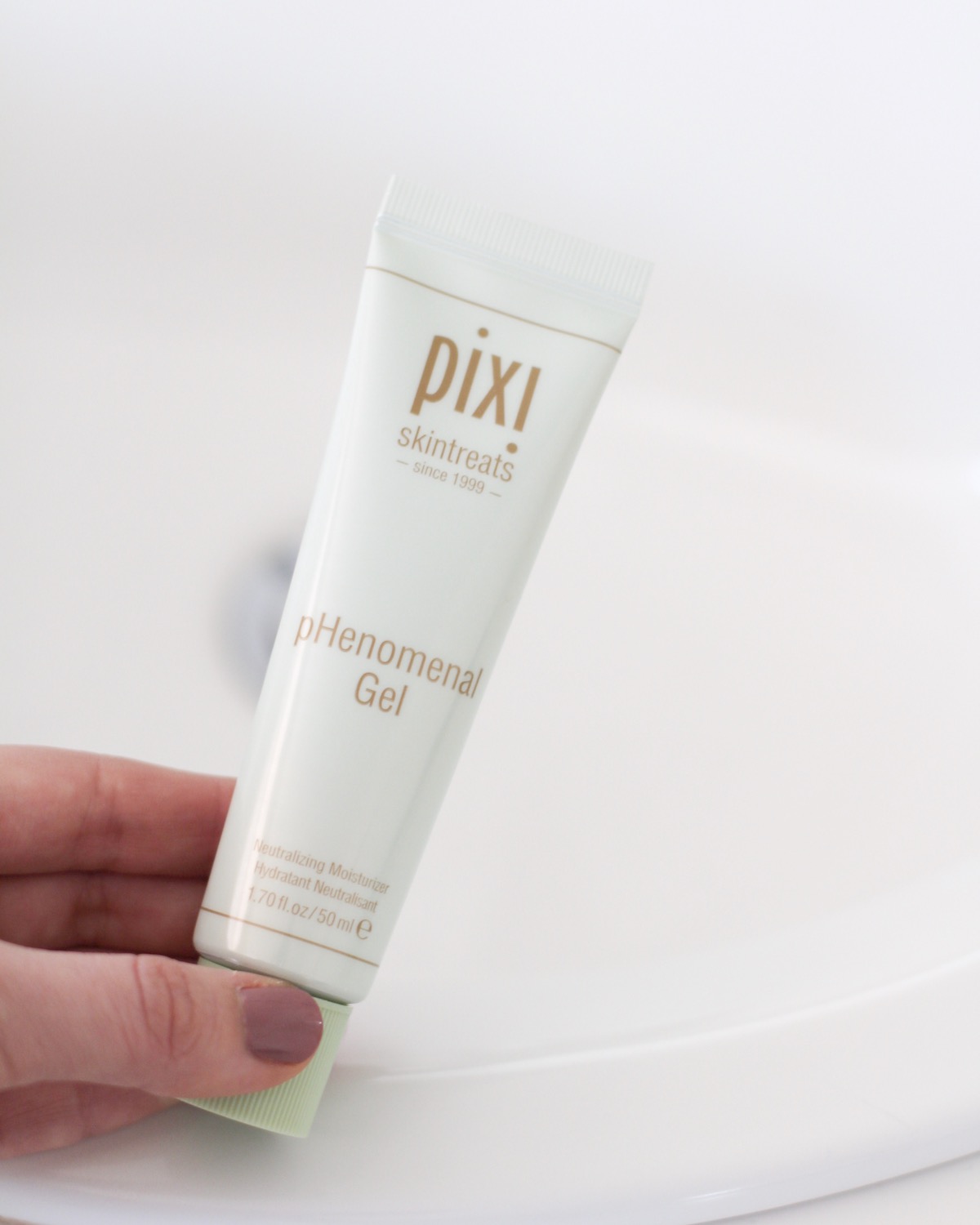 Prior to learning about this product, I never thought about how a moisturizer could stabilize one's skin pH levels! I'm going to keep trying this product to find out how it impacts my skin. I've heard it works really well for oily skin!
Step 5: Moisturize – On-the-Glow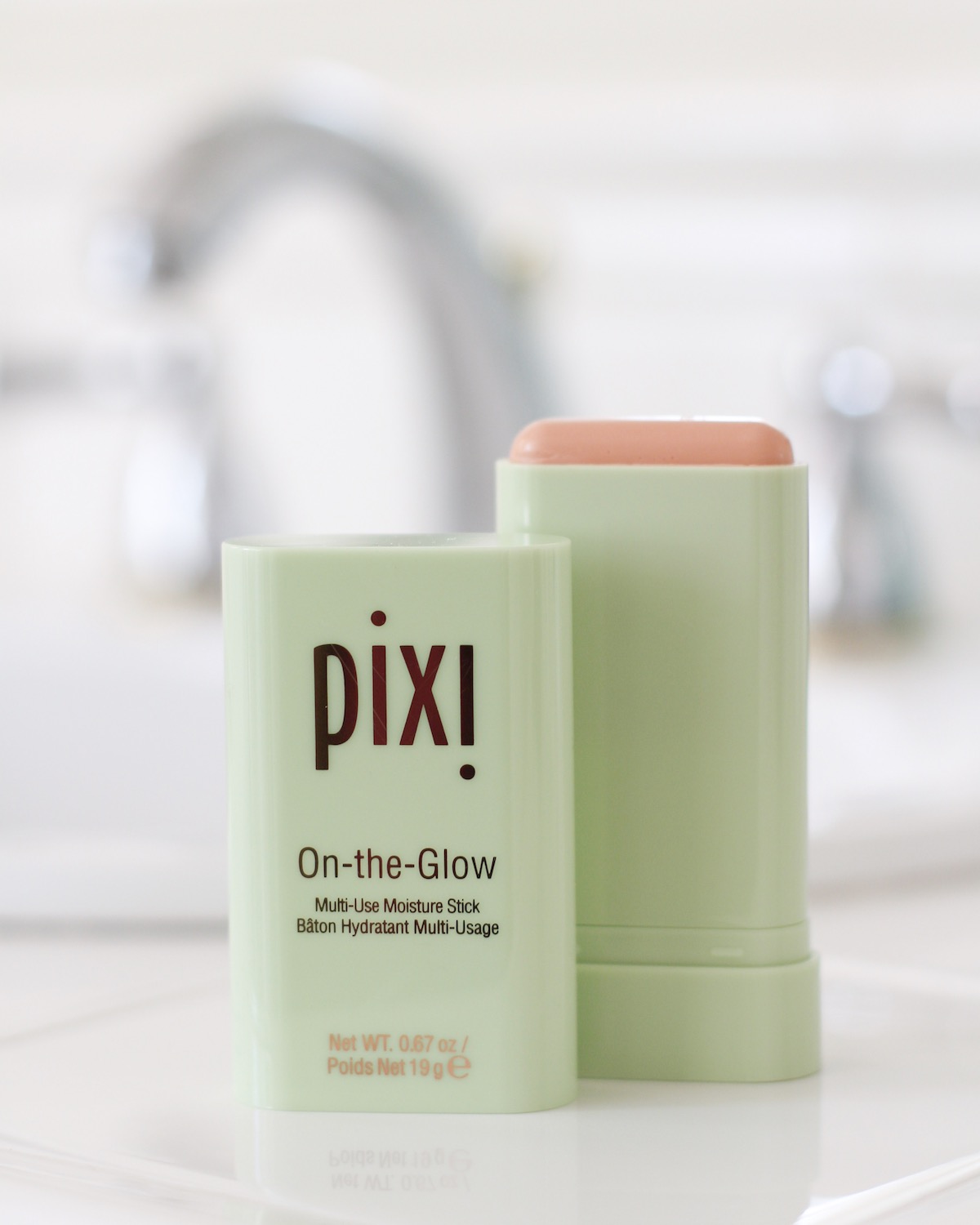 I absolutely love the On-the-Glow Stick! It's so easy to use as the product glides on, leaving your skin feeling extra moisturized. Apart from using it after the aforementioned products, it's great to throw in your purse so you can use it on the go. No more feeling like your skin is dry at work!
Also, I think that it's so cool that this product can be used for not only the face, but also the body and hair!
Thanks for reading! Have you tried any of the Pixi Glow Tonic Collection?Curious about other Pixi products?! Check out my other reviews!
xoxo Kendall
* These items were gifted to me by Pixi; however, all opinions are my own. Thank you to all the brands that make My Styled Life possible.