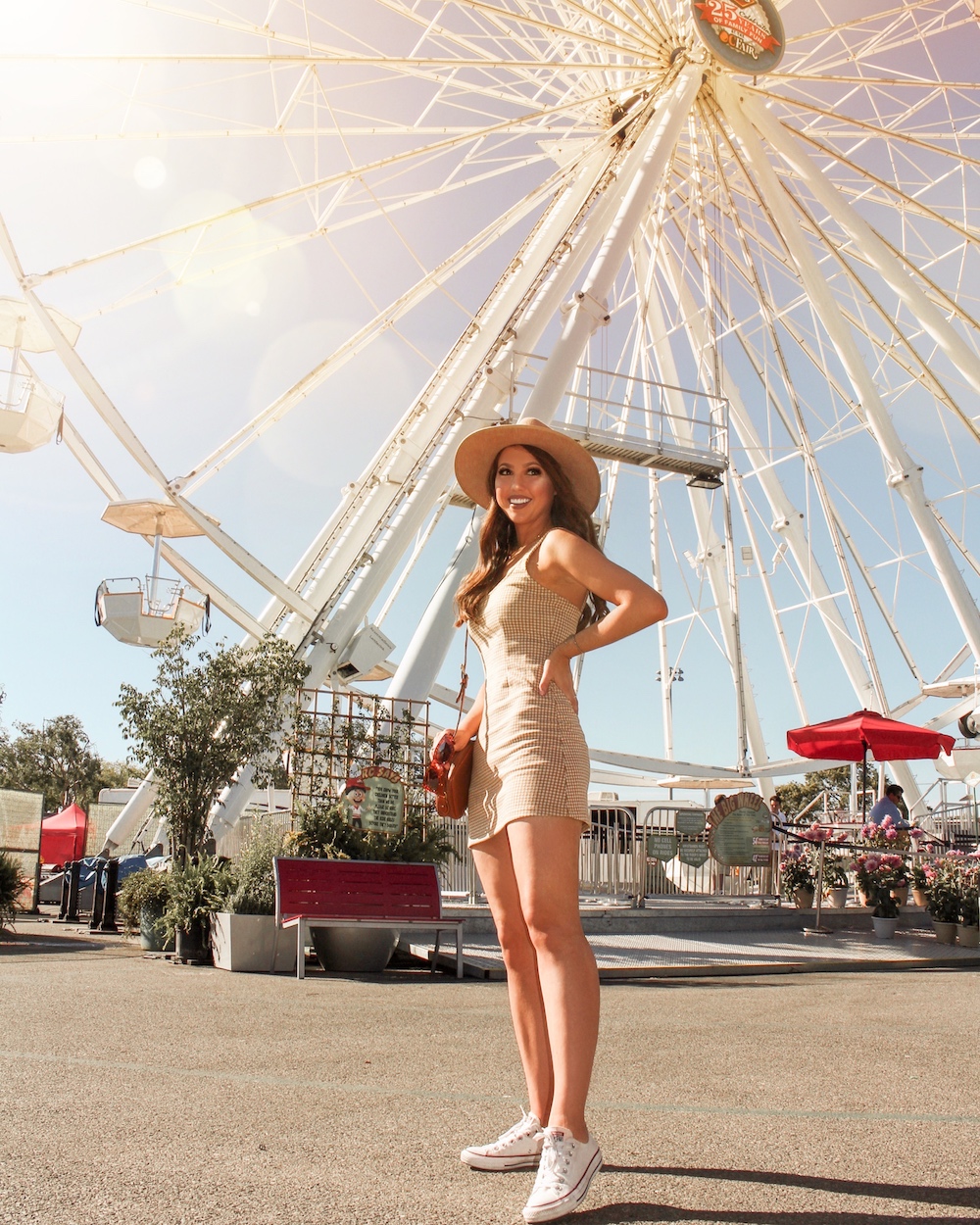 This past weekend I finally had a chance to visit the OC Fair! It had been years since I last visited so I was super excited to attend as a guest of the fair.
While there, I documented my experience through photos — because not only does the fair have fun rides + yummy food, but also SO many cute photo spots. Since I had such a blast, I wanted to recap my trip and provide those planning to visit with an OC Fair Guide 2019!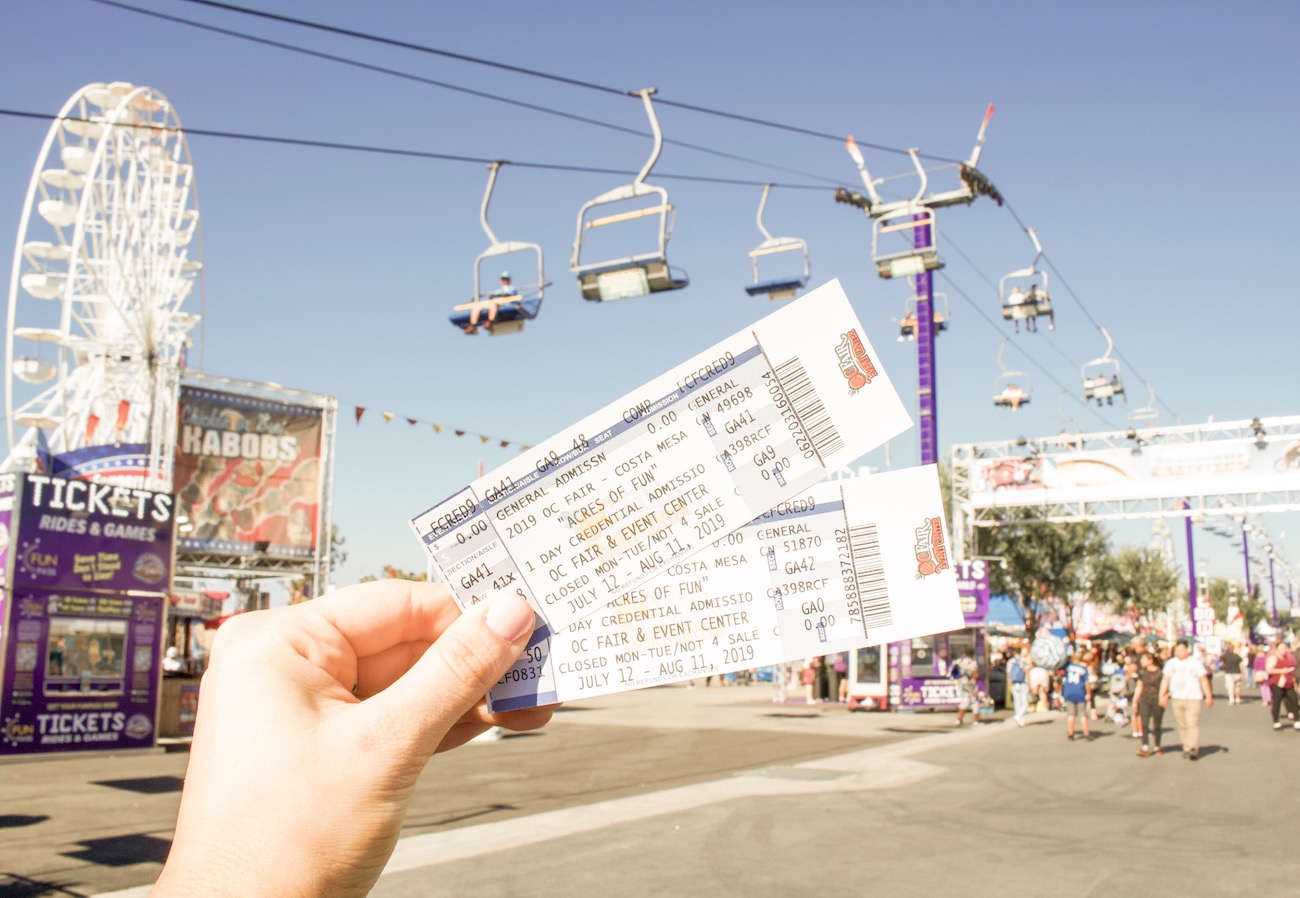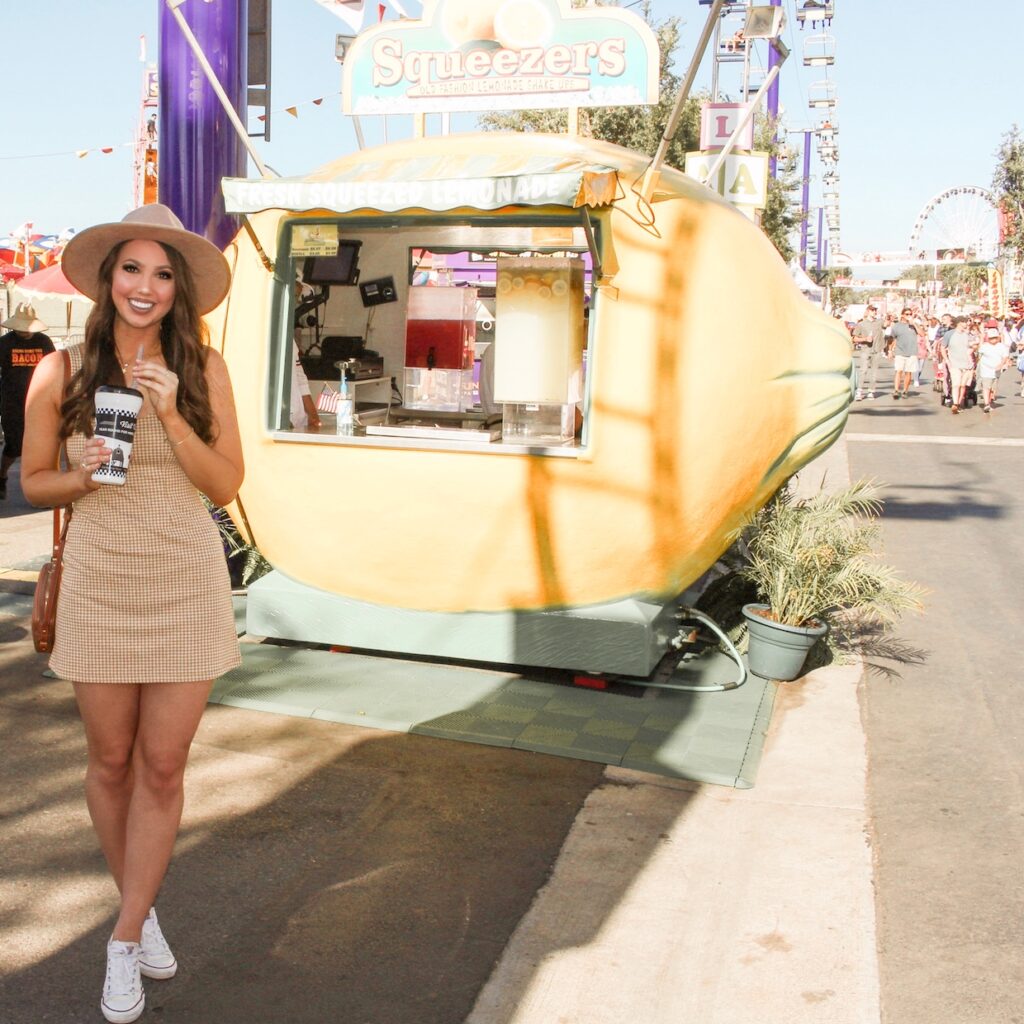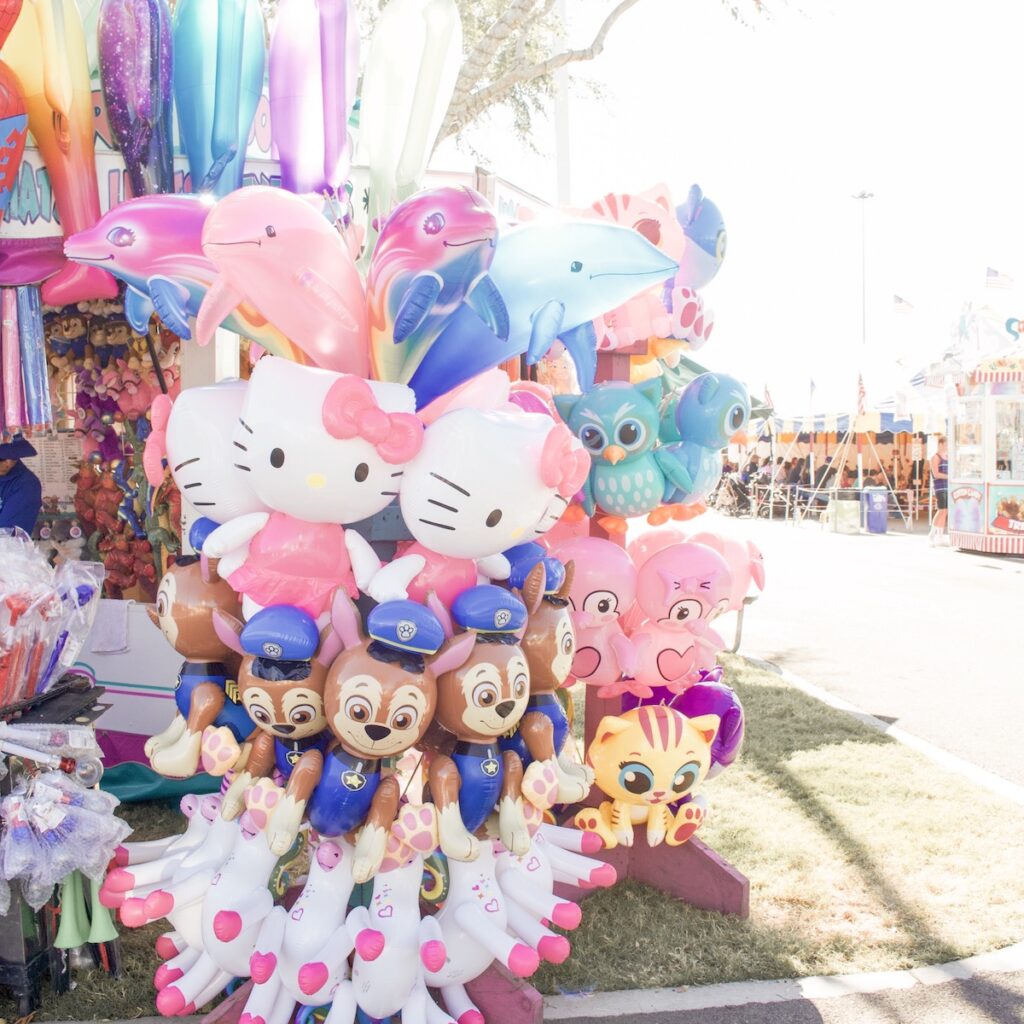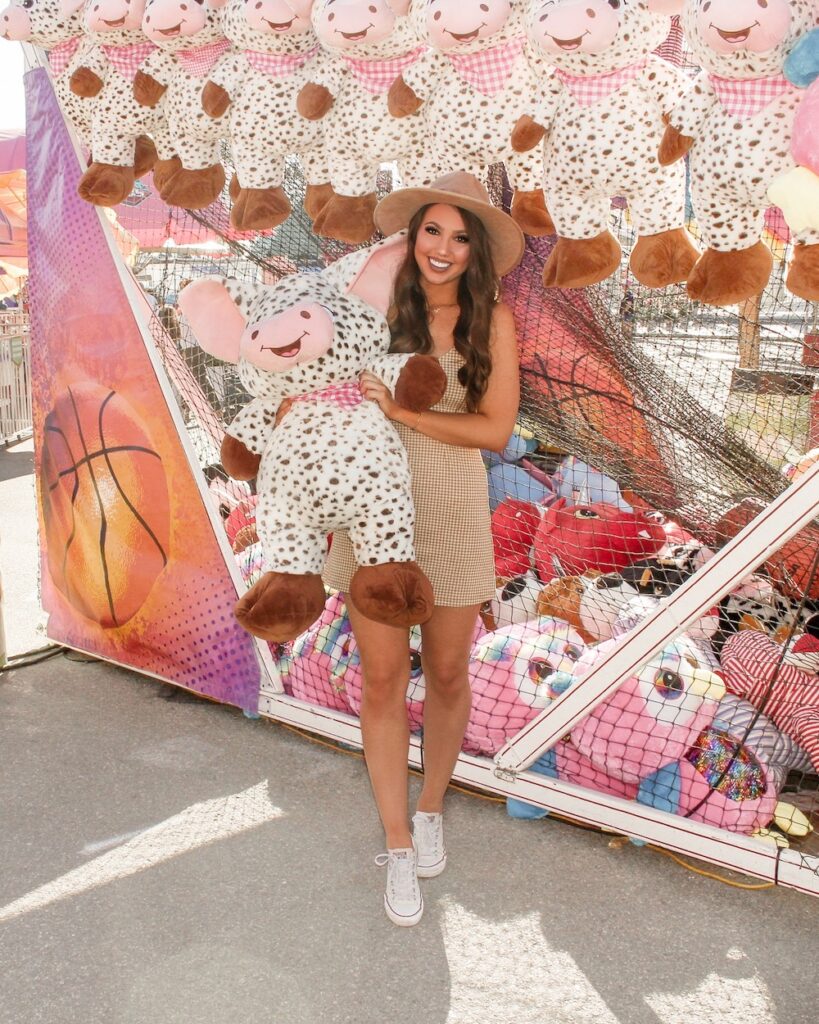 My Experience
I visited the fair last Friday afternoon around 4pm and parking and entering was a breeze. The fair was not overly crowded yet, so it was nice to walk around and figure out where everything was before the evening crowd.
After snapping a few pictures, I stopped for a lemonade, which totally hit the spot. Then it was time for games and a few rides before picking out what to eat for dinner. Let me tell you, this was quite the challenge as the fair has so many options to choose from. Remember, calories don't count at the OC Fair!
After snacking on a hotdog from Pink's and some fresh cut potato chips + onion rings from Tasti Chips, I visited Centennial Farm to see the cute farm animals. This is always my favorite part of the fair! The baby pigs were adorable as were the other animals. Near the farm is the most beautiful flower garden where I, of course, snapped a few photos.
To wrap up my fair trip, I explored some of the exhibits, including the culinary arts and agriculture exhibits, and enjoyed some Dippin' Dots. Overall, I really enjoyed my time at the OC Fair!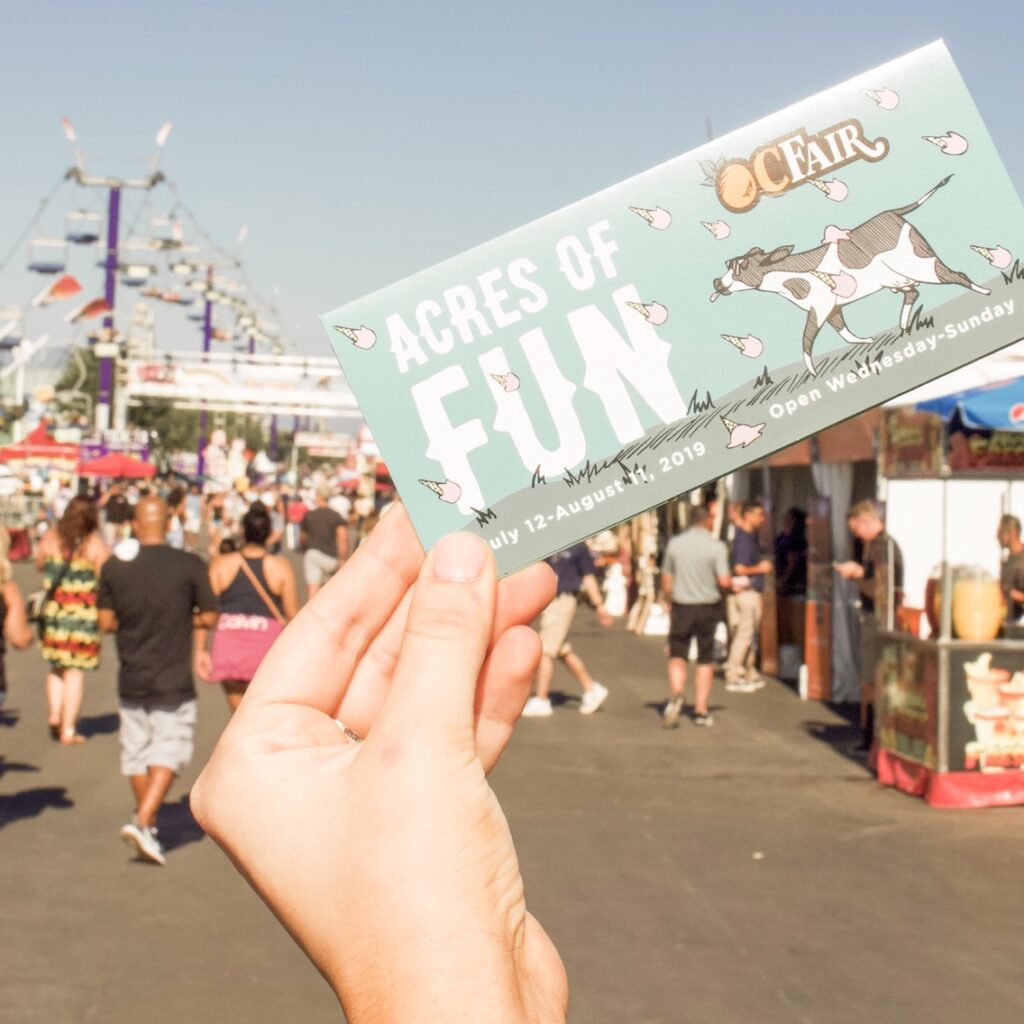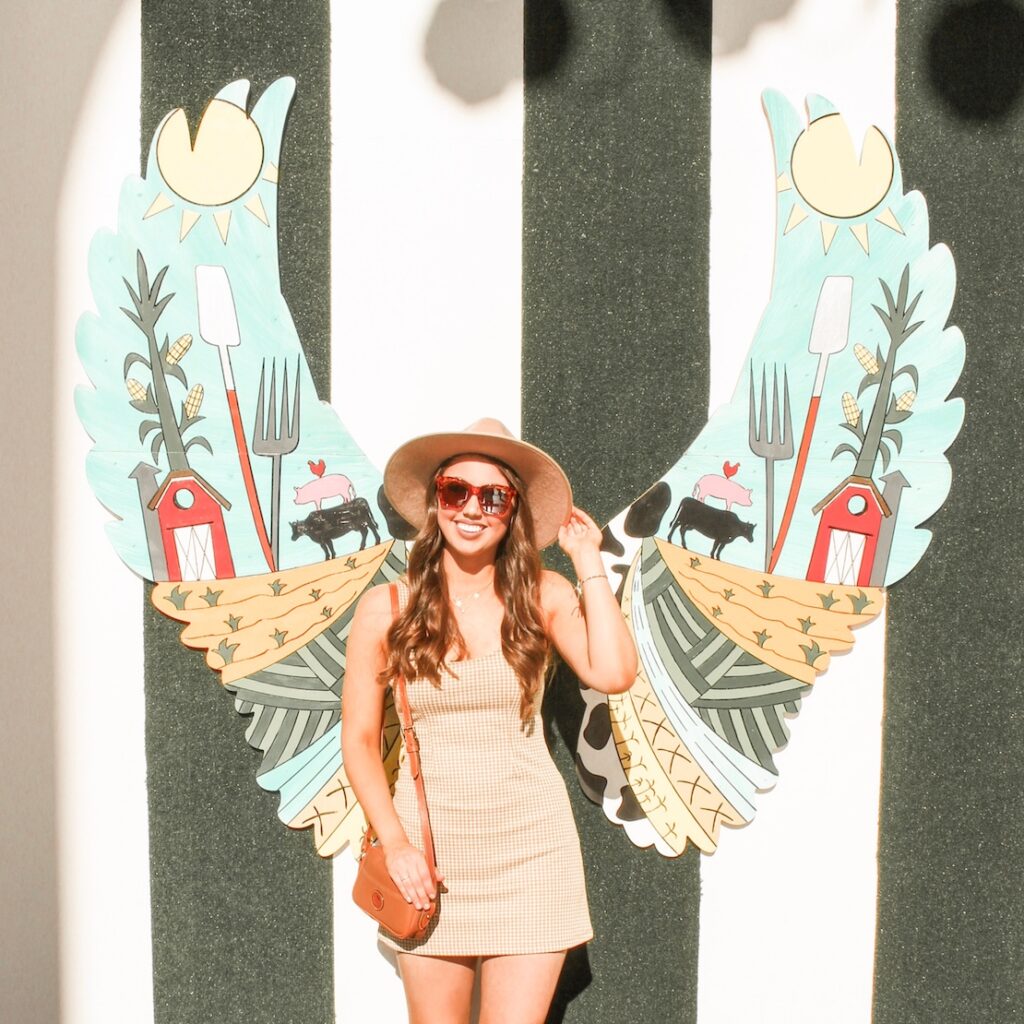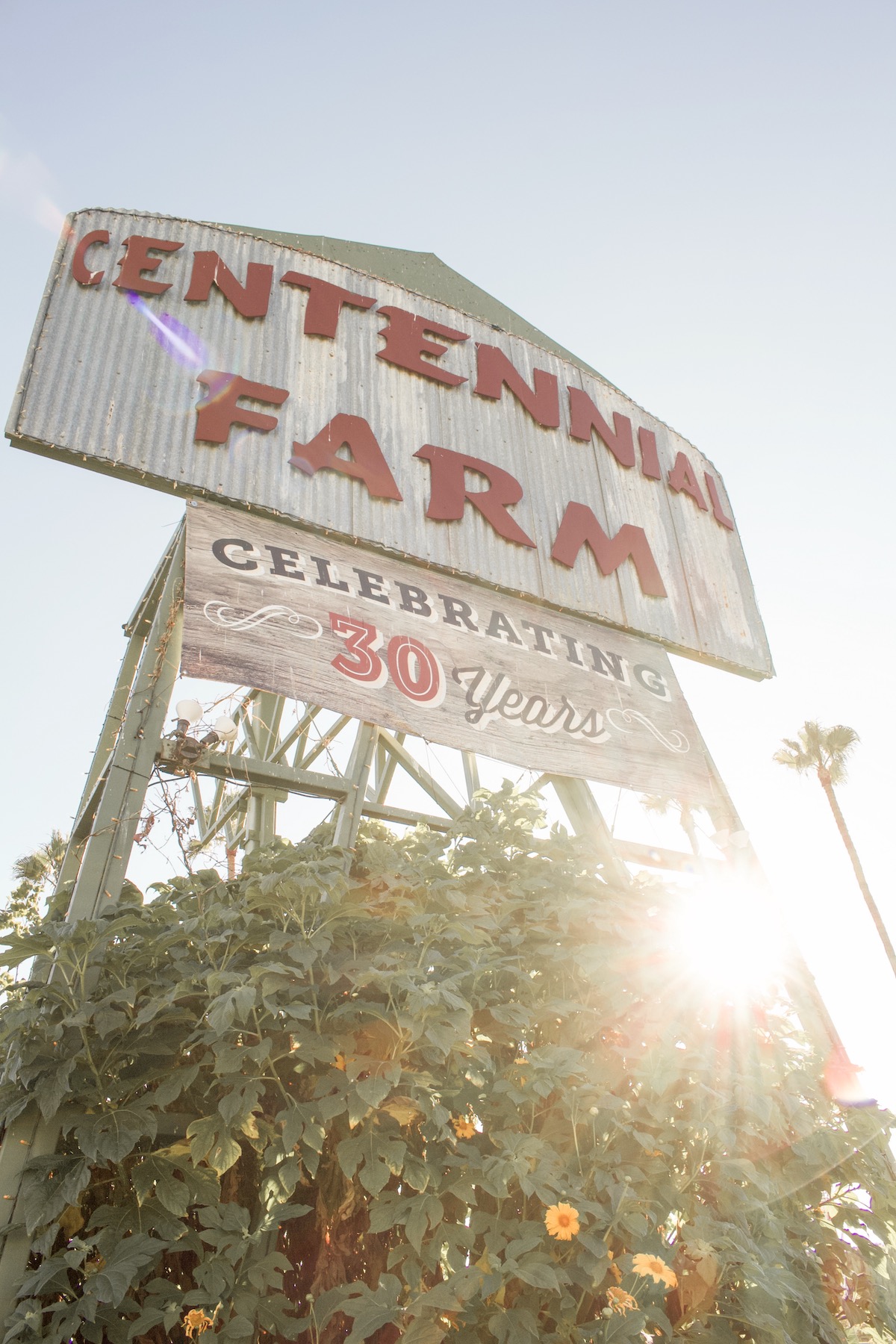 Location + Key Dates + Hours
Address: 88 Fair Dr, Costa Mesa, CA 92626
The Orange County Fair runs from Friday, July 12th to Sunday, August 11th and is open Wednesday through Sunday.
Wednesday – Friday: Noon to Midnight
Saturday – Sunday: 11am to Midnight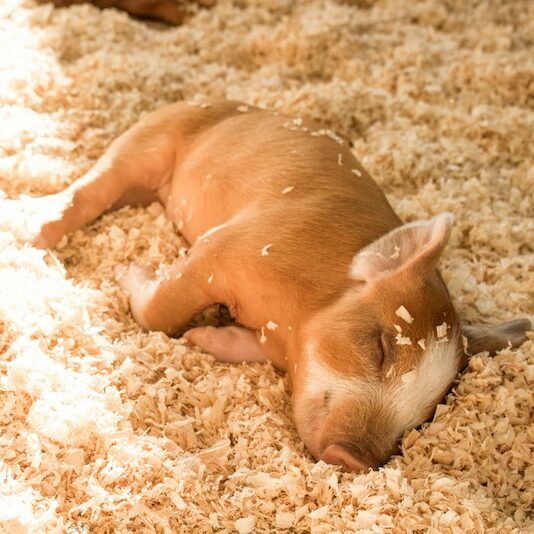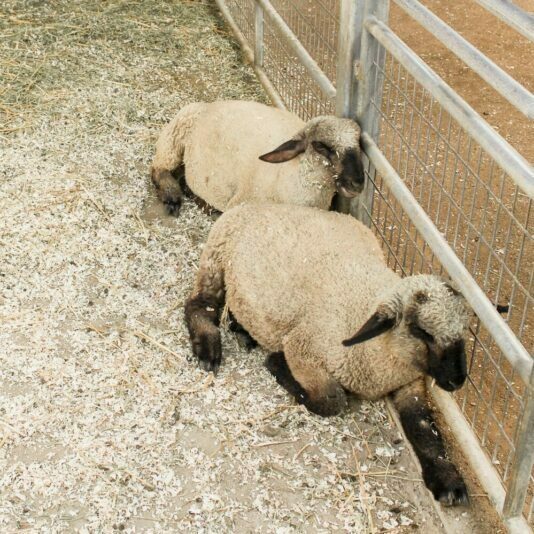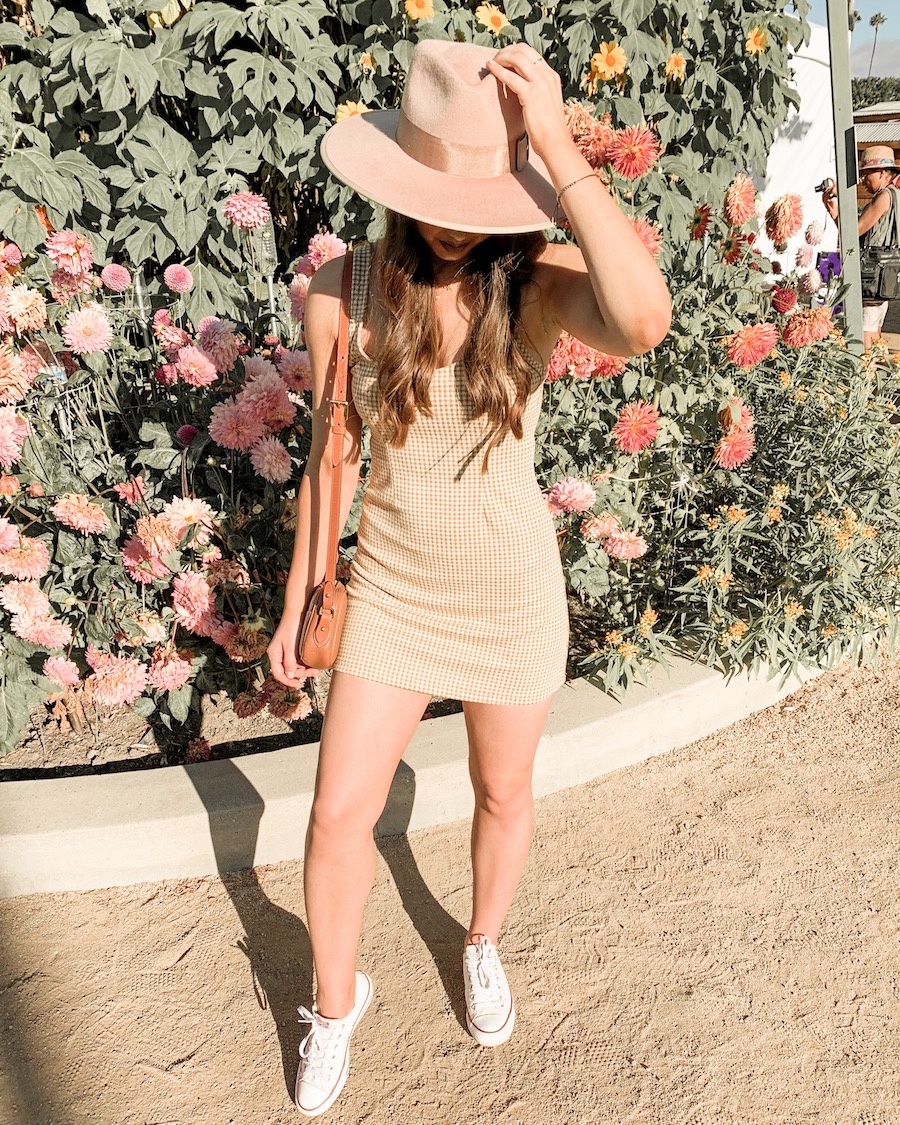 Ticket/Parking Cost + Discounts
Wednesday – Friday:
General (13-59) – $12
Senior (60+) – $7
Youth (6-12) – $7 (Children 5 and younger are free)
Saturday – Sunday:
General (13–59) – $14
Senior (60+) – $7
Youth (6–12) – $7 (Children 5 and younger are free)
For those that plan to visit the fair multiple days, it's best to get the Super Pass, which includes admission for all 23 fair days!
Super Pass:
General (13-59) – $40
Senior (60+) – $33
Youth (6-12) – $33
Parking:
General car admission is $10, with general bus and limo parking priced at $20. Parking is CASH ONLY and cannot be purchased in advance. There is a free offsite parking and shuttle on the weekends located at 475 Anton Blvd.
Discounts:
There are many different types of discounts, which you can read more about here. However, We Care Wednesday Drives, which go from 12 – 3pm, are great days to go!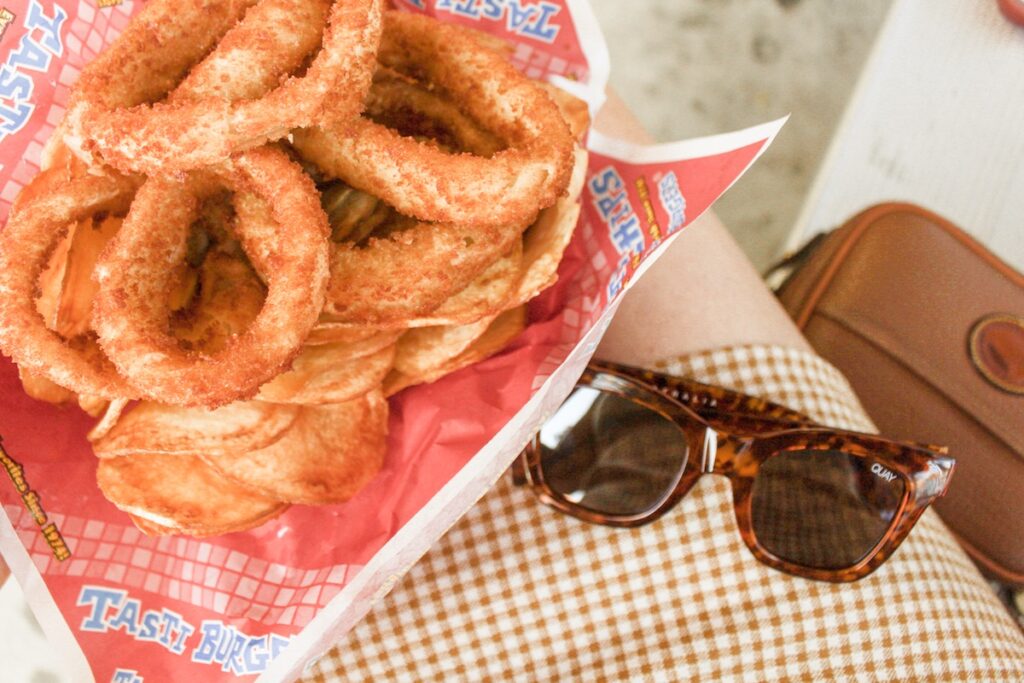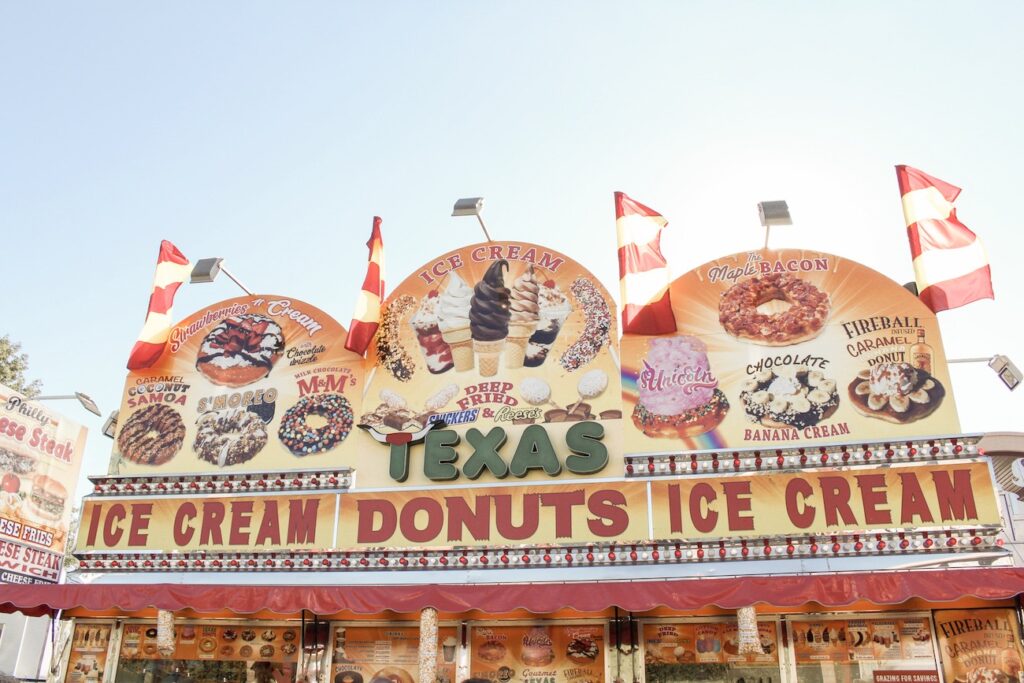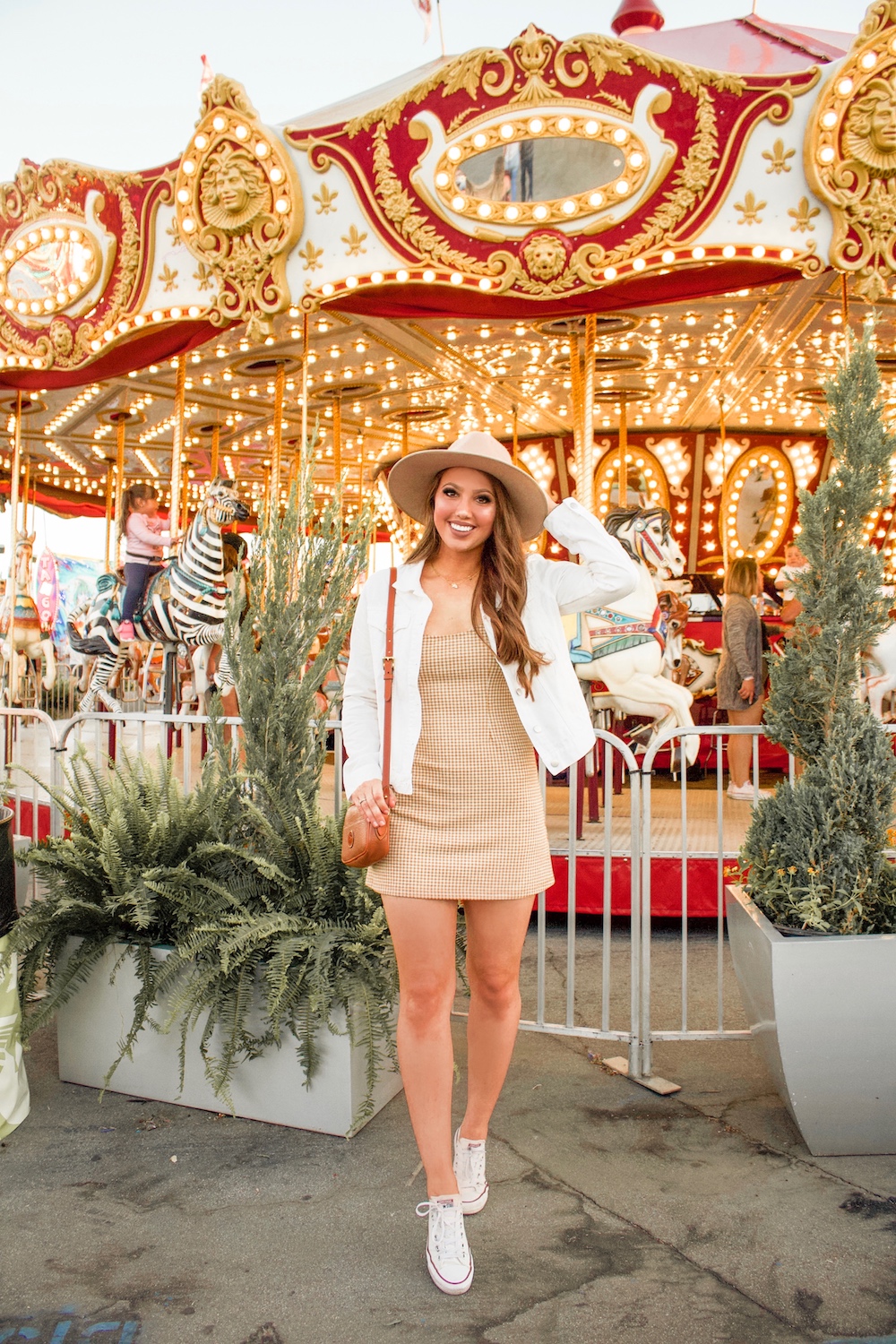 Must-Visit Spots
While I could give you lists upon lists of my favorite exhibits, rides, games, and food options, I think part of the fun of the fair is exploring and finding them yourself as you wander around. However, just so you don't miss them, below are a few of my must-visit spots.
The giant ferris wheel! There are a few ferris wheels at the OC Fair, but you can't miss this one.
Centennial Farm. You will die over the sight of the cute baby pigs. The flowers are also a great photo spot 😉
Crafter's Village. I love checking out what all the vendors are offering.
The Sky Ride! Aside from the ferris wheel, this has the best view!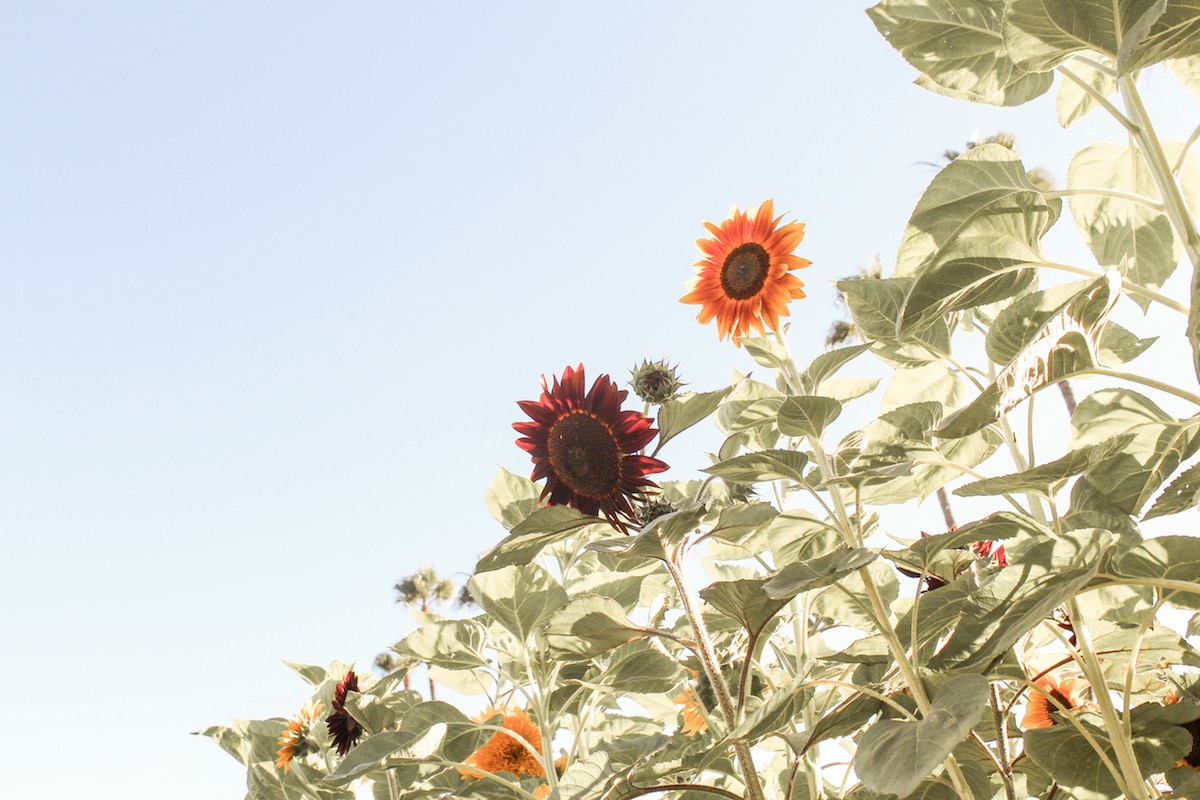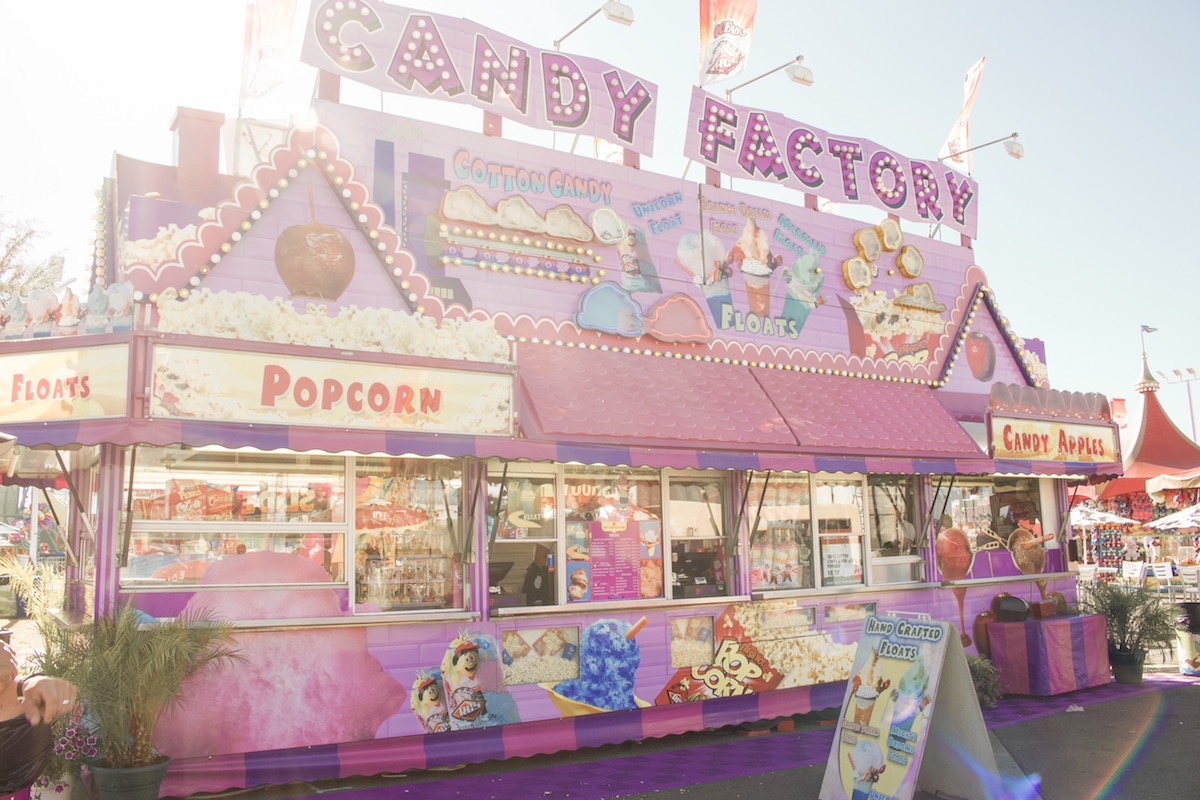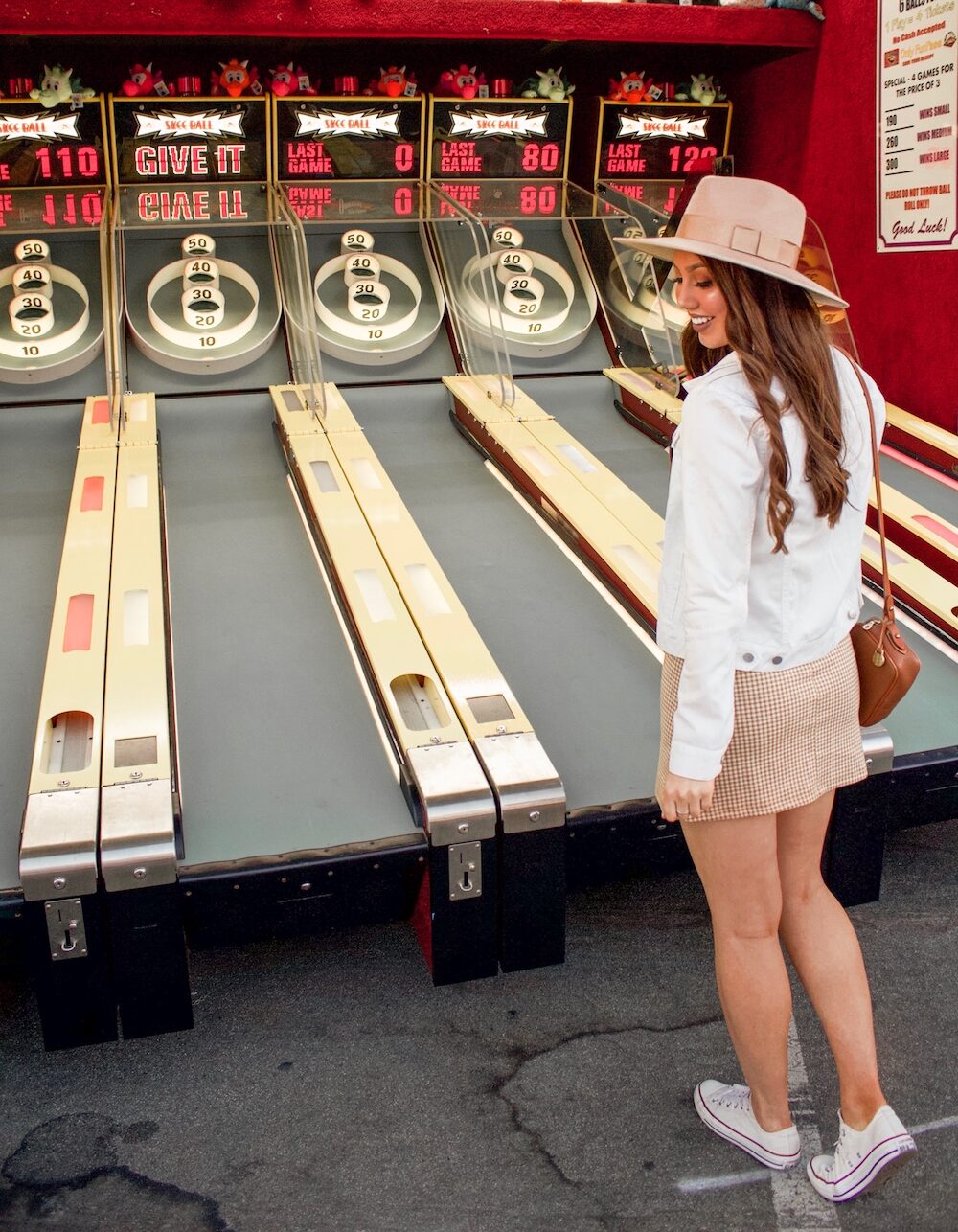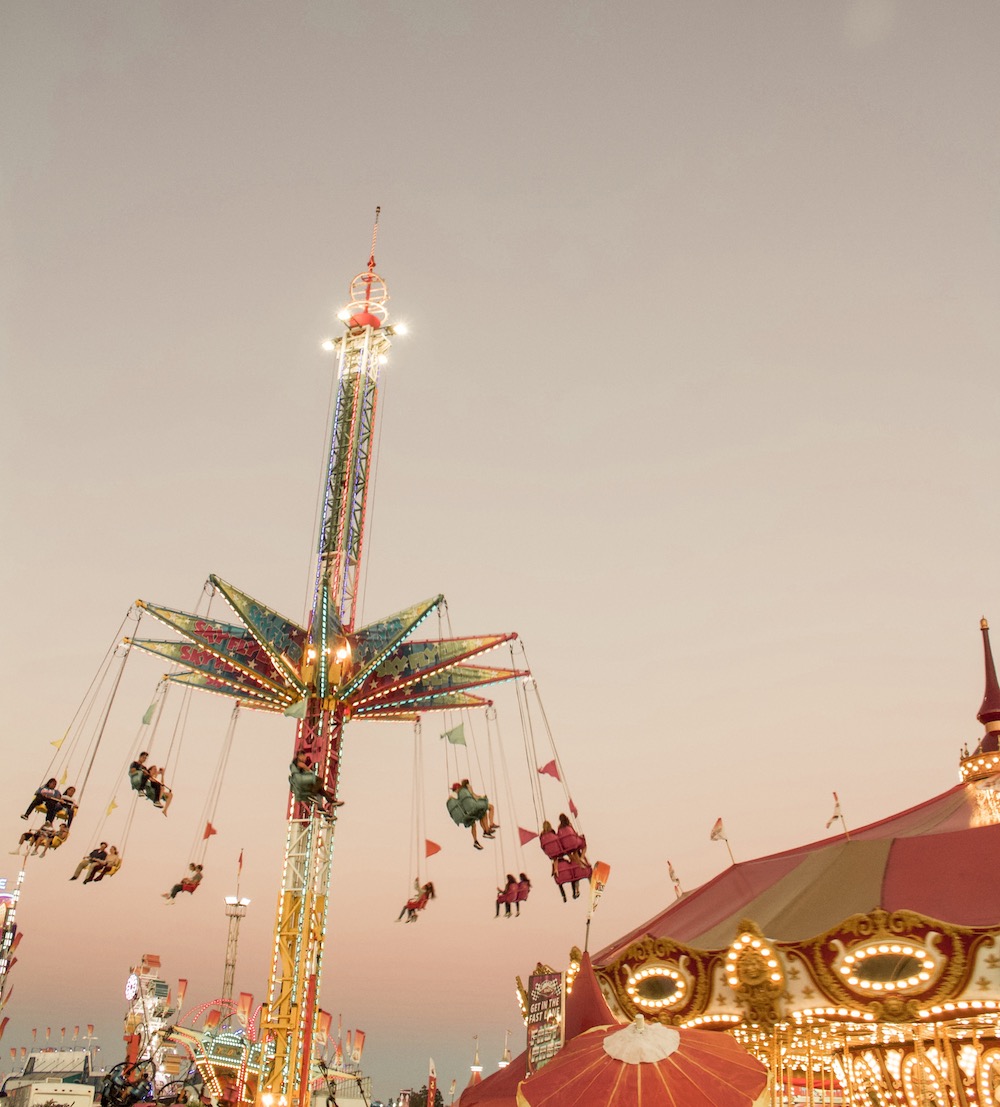 Thanks for reading my OC Fair Guide 2019!
xoxo Kendall
**The OC Fair provided me with tickets to attend. All opinions are my own. Thank you to all the brands that make My Styled Life possible.