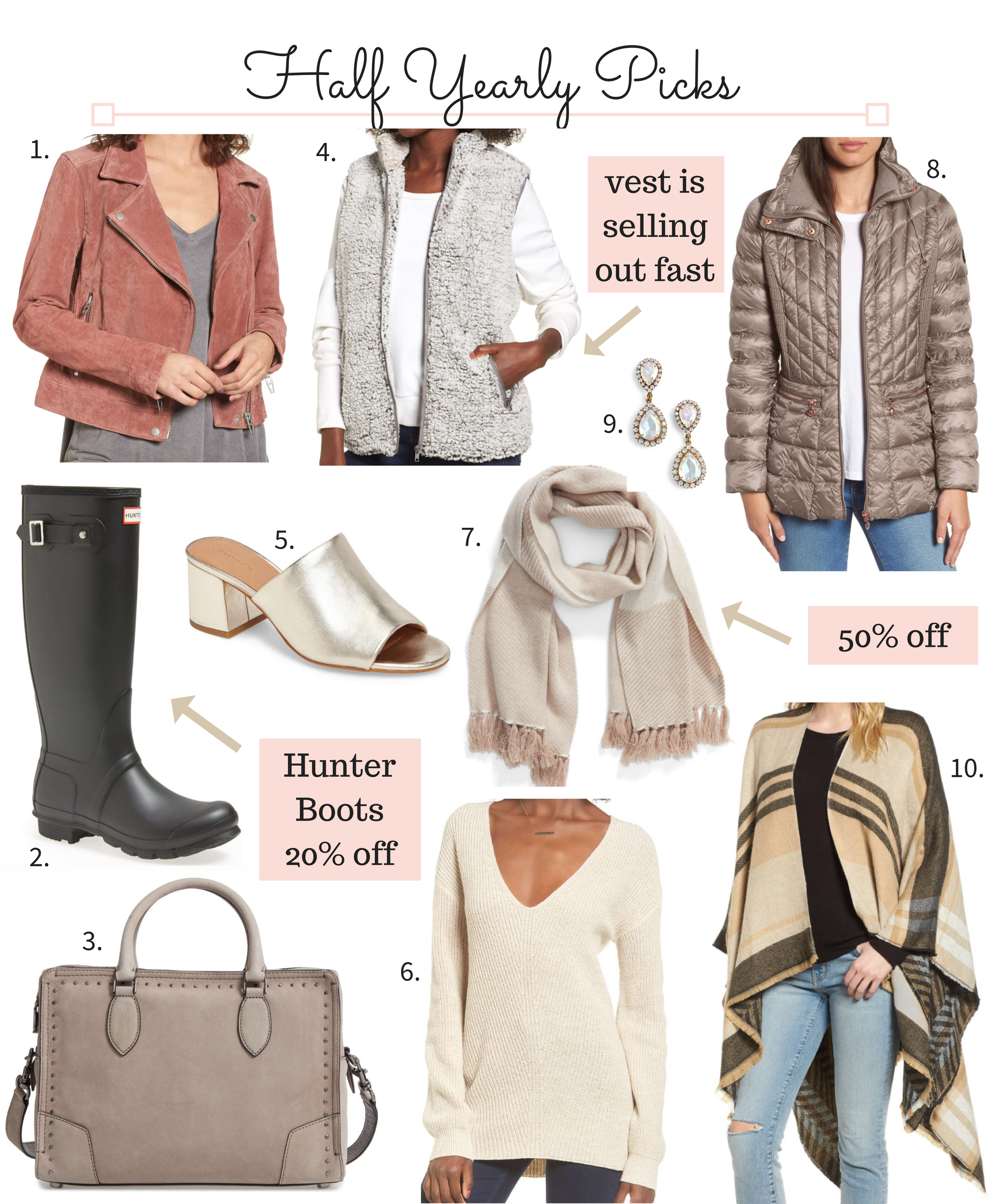 1 | 2 | 3 | 4 | 5 | 6 | 7 | 8 | 9 | 10
The holidays may be over – well except for NYE! – but the Nordstrom Half Yearly Sale is on. After scrolling through SO many great deals, I decided to round up my favorite to share with you! I also list the sale details below! Now is a great time to pick up a few things with gift cards or money you received over the holidays.
Sale Dates:
December 26, 2017 through January 2, 2018
What is the Half Yearly Sale?
Every year after the holidays, Nordstrom puts on a huge sale where items are up to 50% off. Many of these items are winter staples such as coats, boots and scarves. Since the winter season just began, this sale is the perfect time to purchase the winter items you're missing in your closet!
Nordstrom Half Yearly Sale Picks 2017 – My Thoughts
Some years I haven't been so impressed with the items that have been a part of the half yearly sale, but this year I was like OMG! Since there were so many great items, I found it difficult to only pick 10 of my absolute faves.
The first thing that caught my eye was this insulated jacket. It looks super cozy and it comes in three other colors. Perfect for those heading out on a winter ski trip. What's also great for winter are these Hunter Boots that are 20% off! They rarely go on sale so grab them now while you can, especially if you live some place where it rains a lot. Also, I'm crushing on this fleece vest! The zip up version of it has almost sold out, so when I found the vest I was super excited!
Let's be real, I LOVE all of these picks. You really can't go wrong with any of them because I stuck with classic pieces  that never go out of style. Which is your fave?!
Thanks for reading!
xoxo Kendall