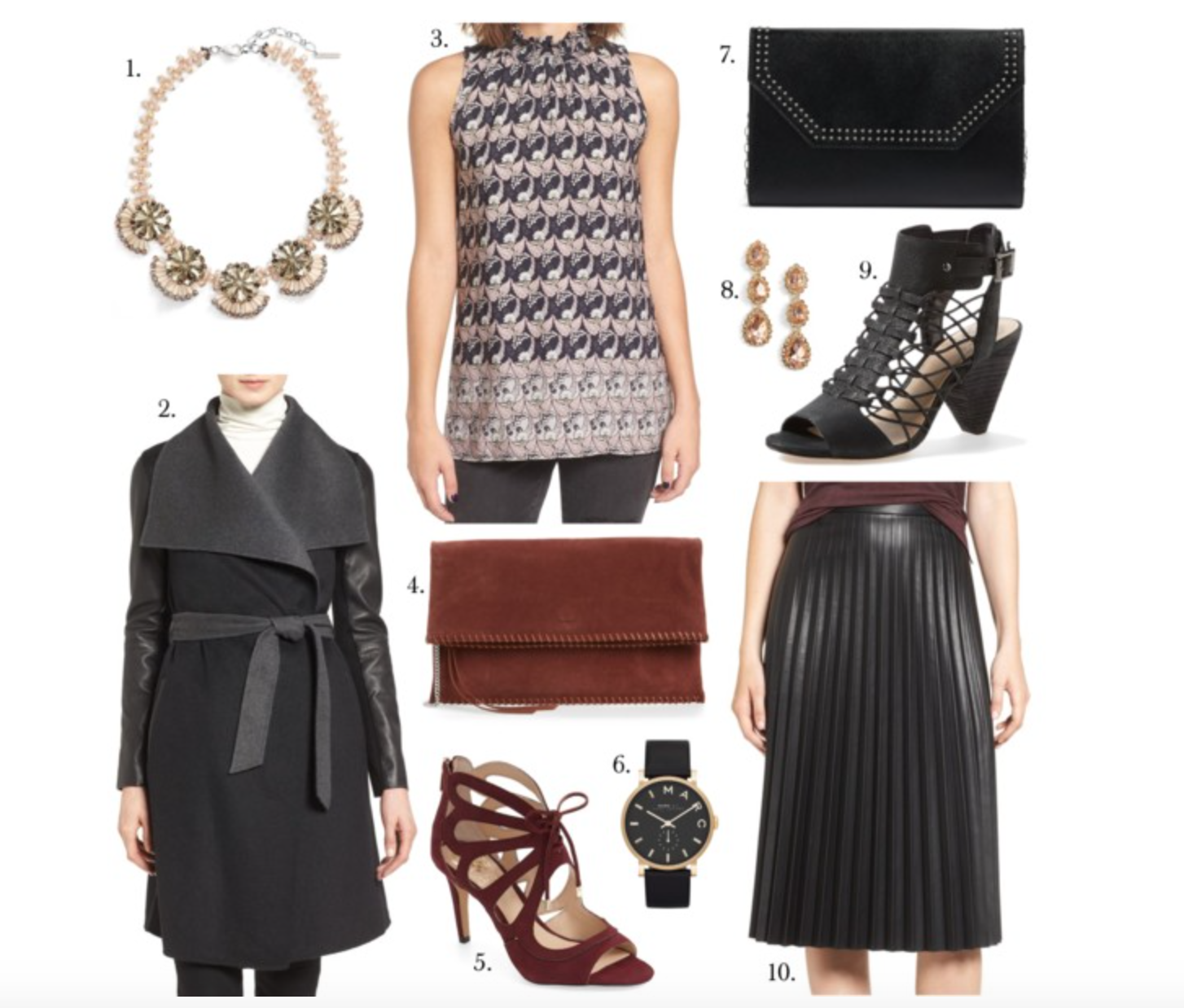 1 | 2 | 3 | 4 | 5 | 6 | 7 | 8 | 9 | 10
Hello lovelies! In case you haven't already noticed the festive decorations at every mall and the TV advertisements, the holidays are coming. With the excitement (and stress) of the holidays, I've found that many of us forget about what we are going to wear until the night before or day of! Whether you're looking for an outfit to wear to a holiday party, dressy Thanksgiving dinner, or Christmas card photo shoot, you will love these items.
As you can tell, I absolutely love maroon, black, and gold for the holidays! I think it looks so sophisticated and instantly makes you look more dressed up.  This faux leather pleat skirt paired with this smocked tank and these heels would create such a pretty look! Add a studded leather clutch and statement necklace and all eyes will be on you! Going to an outdoor event? I'm currently obsessed with this leather sleeve wool wrap coat.
While the holiday events I attend are usually a little more casual, I may or may not be looking into some other fun events in the OC just so I can dress up! This girl loves stepping out in a pair of heels!
Thanks for reading!
xoxo Kendall