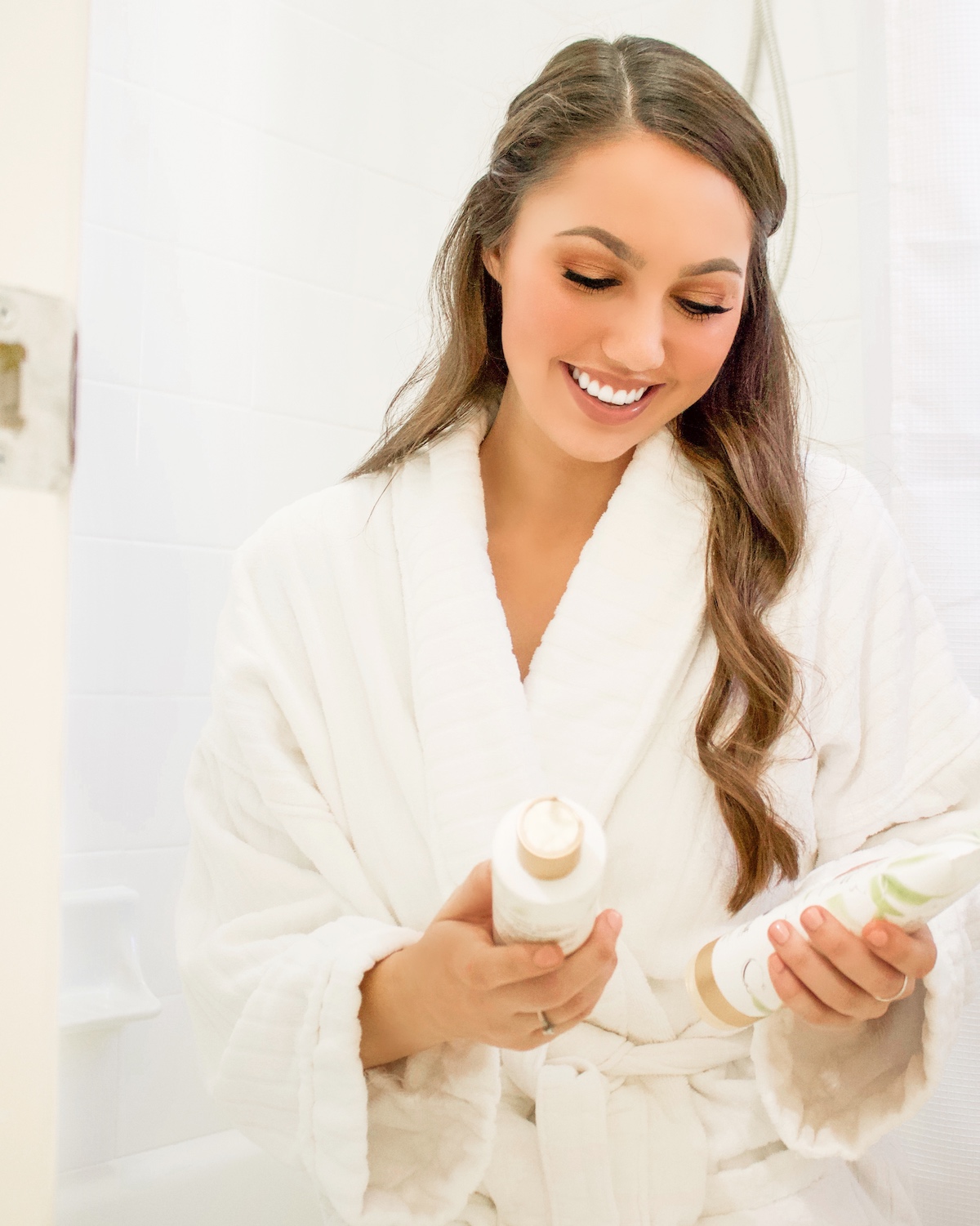 This is a sponsored post written by me on behalf of Pantene.
When working from home, it can be hard to separate work life from personal life. That's why it's so important to make sure you're setting aside time for self care! I personally try to designate one night a week for pampering myself and it's something I really look forward to. That's why I'm excited to be sharing my Nighttime Self-Care Routine with you!
Nighttime Self-Care Routine
Step 1 —  Set the Mood
I think it's essential to set the mood for my weekly Nighttime Self-Care Routine to differentiate it from other nights of the week. I'm guilty of being a workaholic, but on self-care night, I turn off work mode and just relax. After turning on a calming playlist, I create a bubble bath and light my favorite candle. From there, I love to take some time to read a good book and soak.
Step 2 – Wash and Condition My Hair

After reading a few chapters, it's time to prep my hair for the following day. On the nights of my self-care routine, I always wash my hair. I prefer washing it at night so that it's fresh for bed and ready to be styled the next morning.
Lately, I've been using the Pantene Nutrient Blends Collection for my haircare needs. This collection blends ingredients from cultures around the world and is free of silicones, parabens, dye and mineral oil!
More specifically, I use the Pantene Hair Volume Multiplier Collection with Bamboo, which is designed to add fullness to fine or thin hair! Given that I find my hair easier to style when it has more volume, this collection is a great fit for me.
The bamboo shampoo works to remove dirt and oil, while the bamboo conditioner nourishes and strengthens hair against damage and protects the hair's natural fullness. Both contain Vitamin-B-rich Bamboo extract from bamboo shoots in China's Fujian Provence. Not only is bamboo a symbol of beauty in traditional Chinese culture, but it is also known for being rich in silica, which improves hair elasticity and shine, and for being a natural source of B vitamins, which supports and strengthens hair.
After using the silicone free shampoo and conditioner, I find that my hair looks fuller, which makes styling that much easier!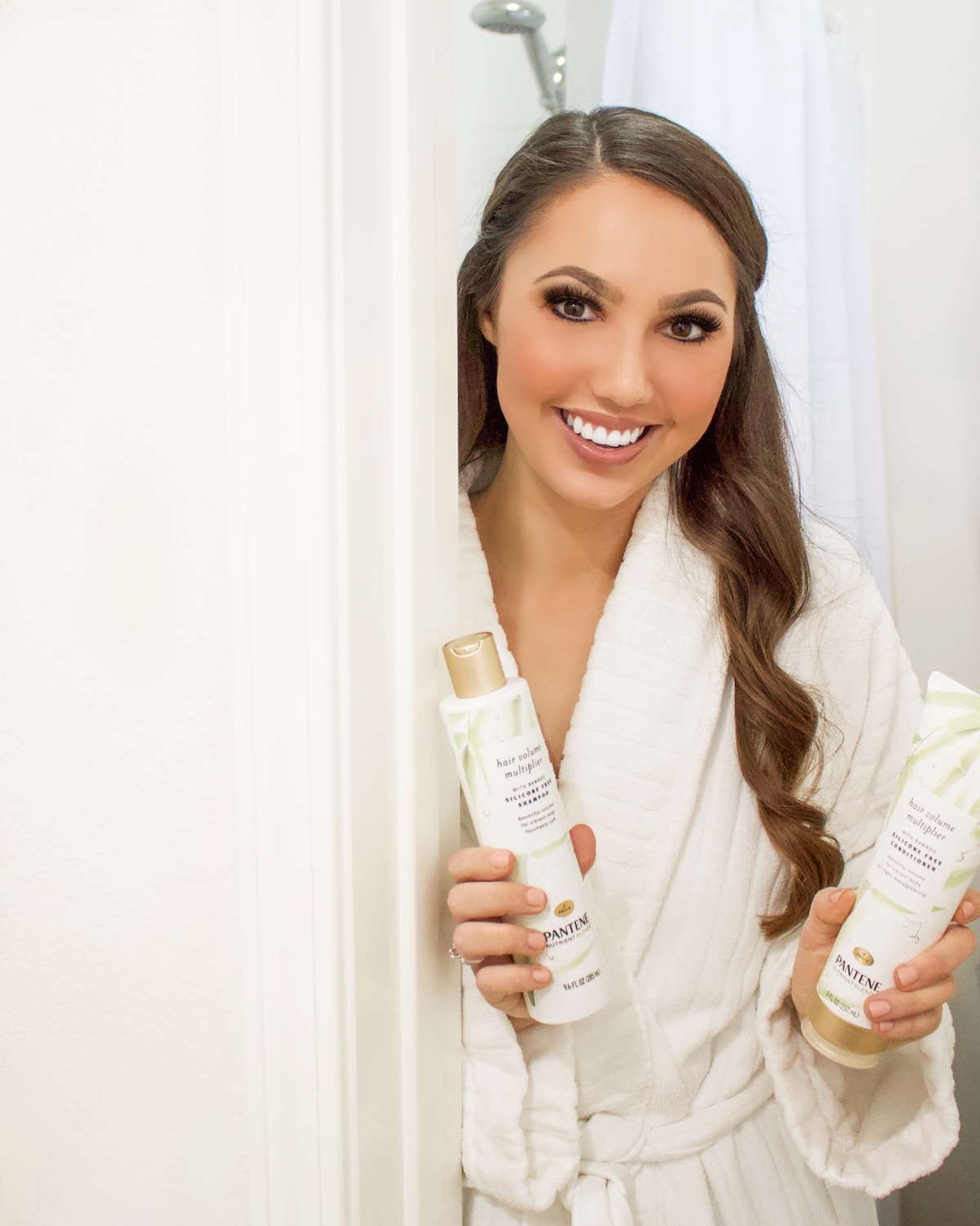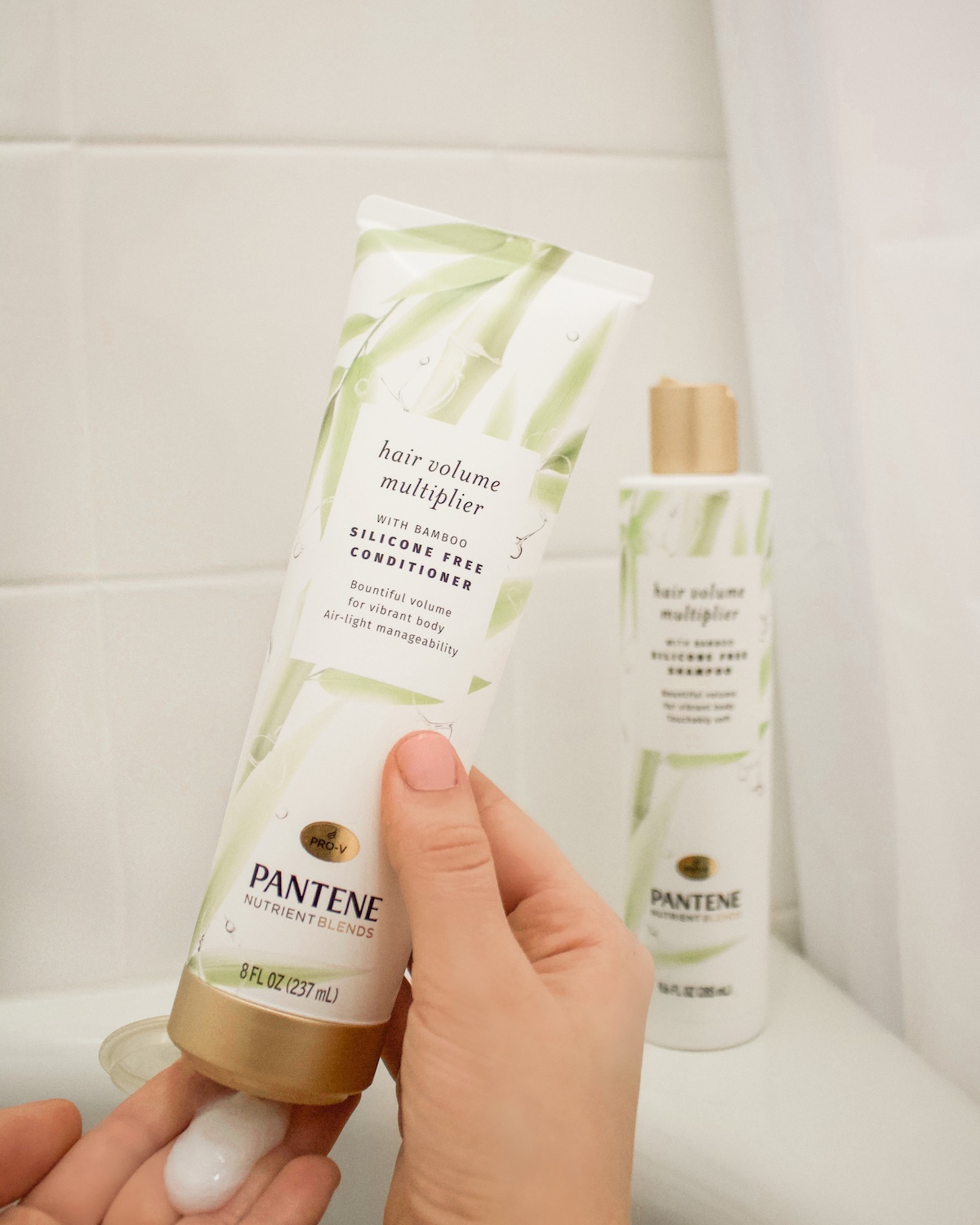 Step 3 — Skincare
Every night I complete a full skincare routine. However, on my weekly self-care night, I add additional treatments to make it extra special. This includes applying a sheet mask followed by eye and lip masks.
Step 4 — Paint My Nails
Since I start my self-care routine in the early evening, there is always time to paint my nails without having to worry about sheet marks. A fresh mani always makes me feel so much more ready to take on anything thrown at me during the week.
Step 5 — Drink Tea and Diffuse Essential Oils
Just before bed I love drinking a little herbal tea while diffusing essential oils and reflecting on my day. It's the perfect way to end my self-care routine.
Non-Wash Days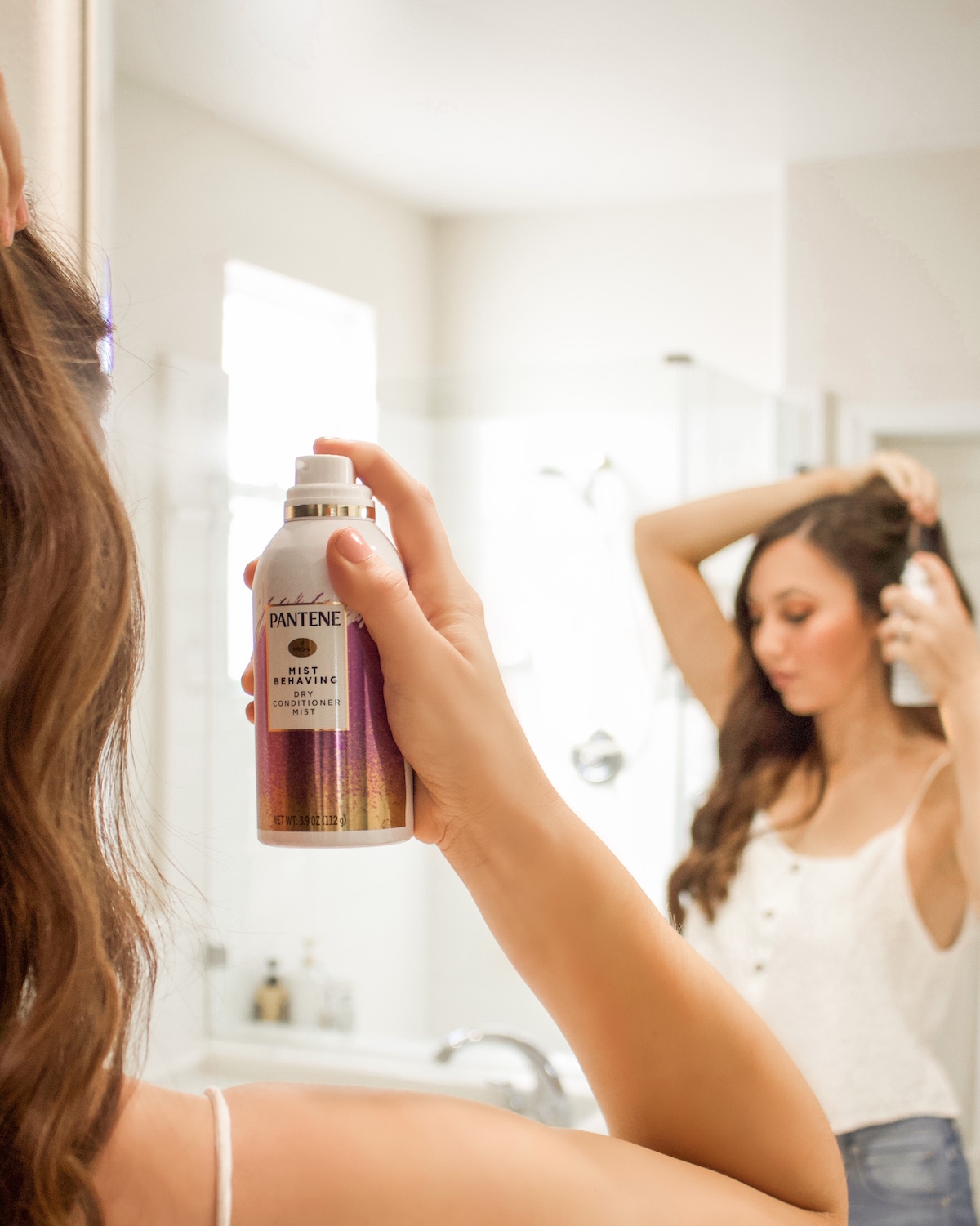 While I wash my hair during my self-care routine, there's not time to do that every night. With working full time and running my blog, I'm very busy and some days, I don't get around to washing my hair. I'm sure I'm not the only one with this issue. However, I refuse to have a bad hair day as a result of not washing my hair.
On my non-wash days, I love using the Pantene Waterless Collection to reset my hair without having to rewet it. I find the Pantene Mist Behaving Dry Conditioning Mist to be so refreshing. Not only does it smell amazing, but it helps to tame flyaways and frizz while leaving my hair with a little added shine! Who says you can't cheat your way to a great hair day? It'll be our secret!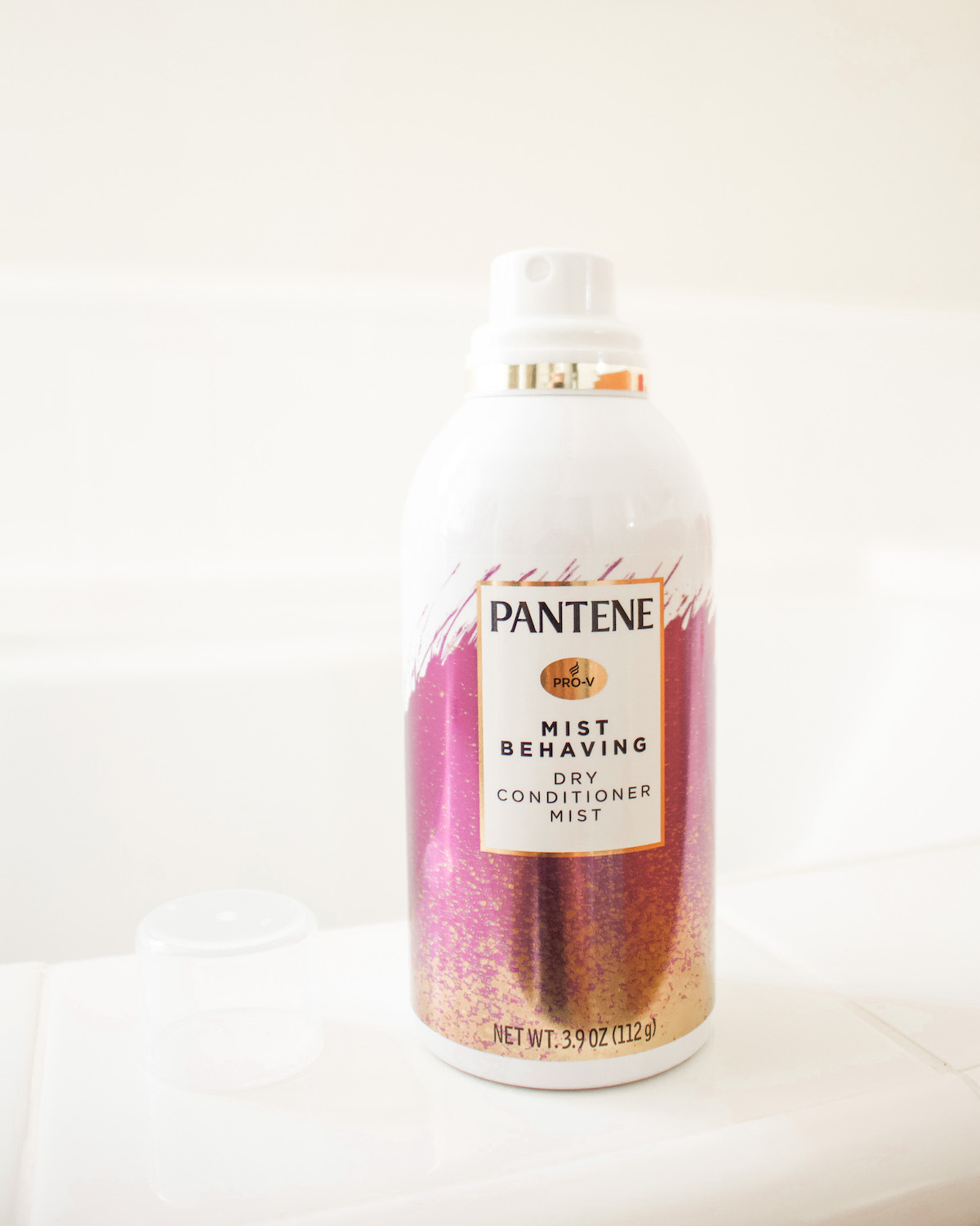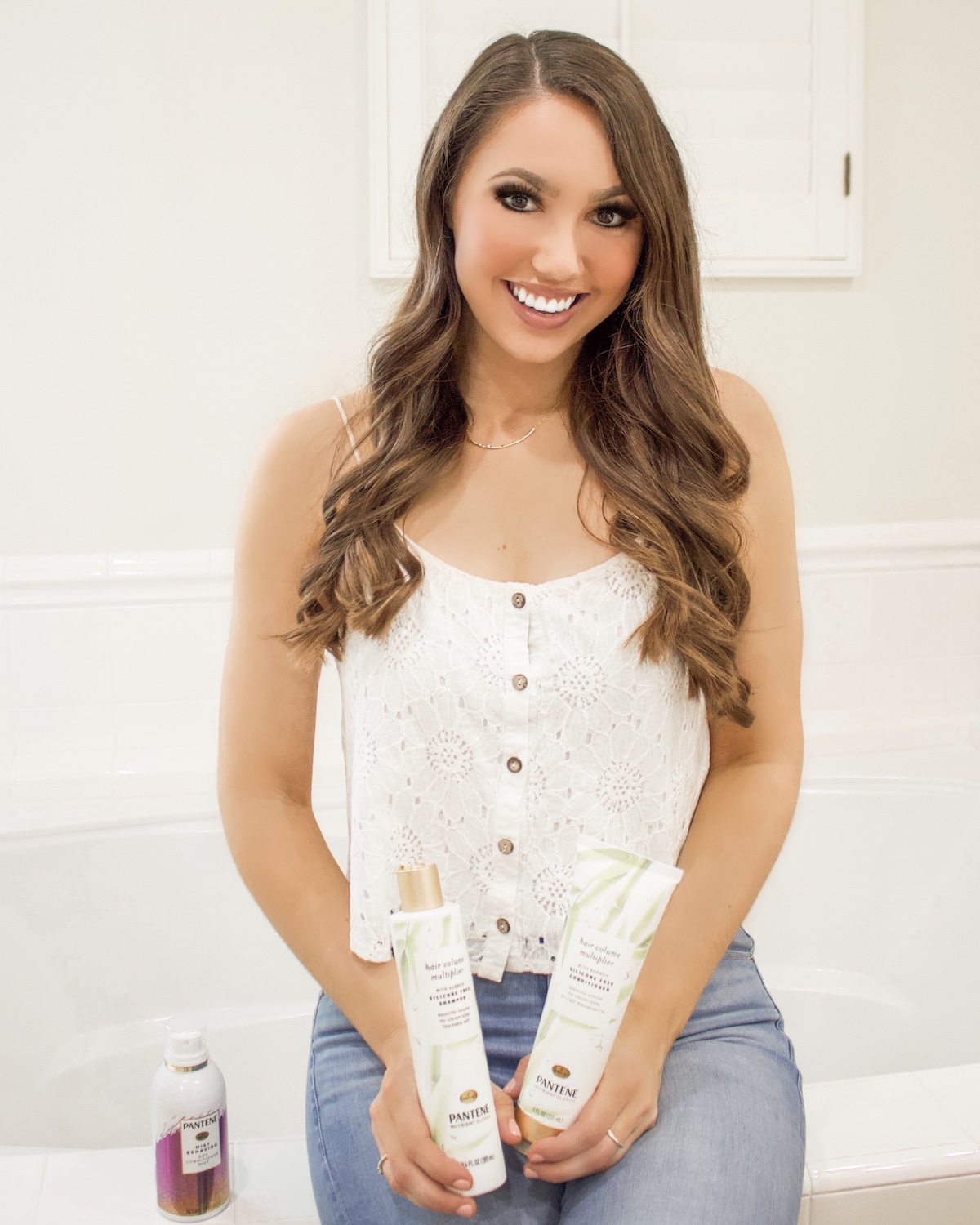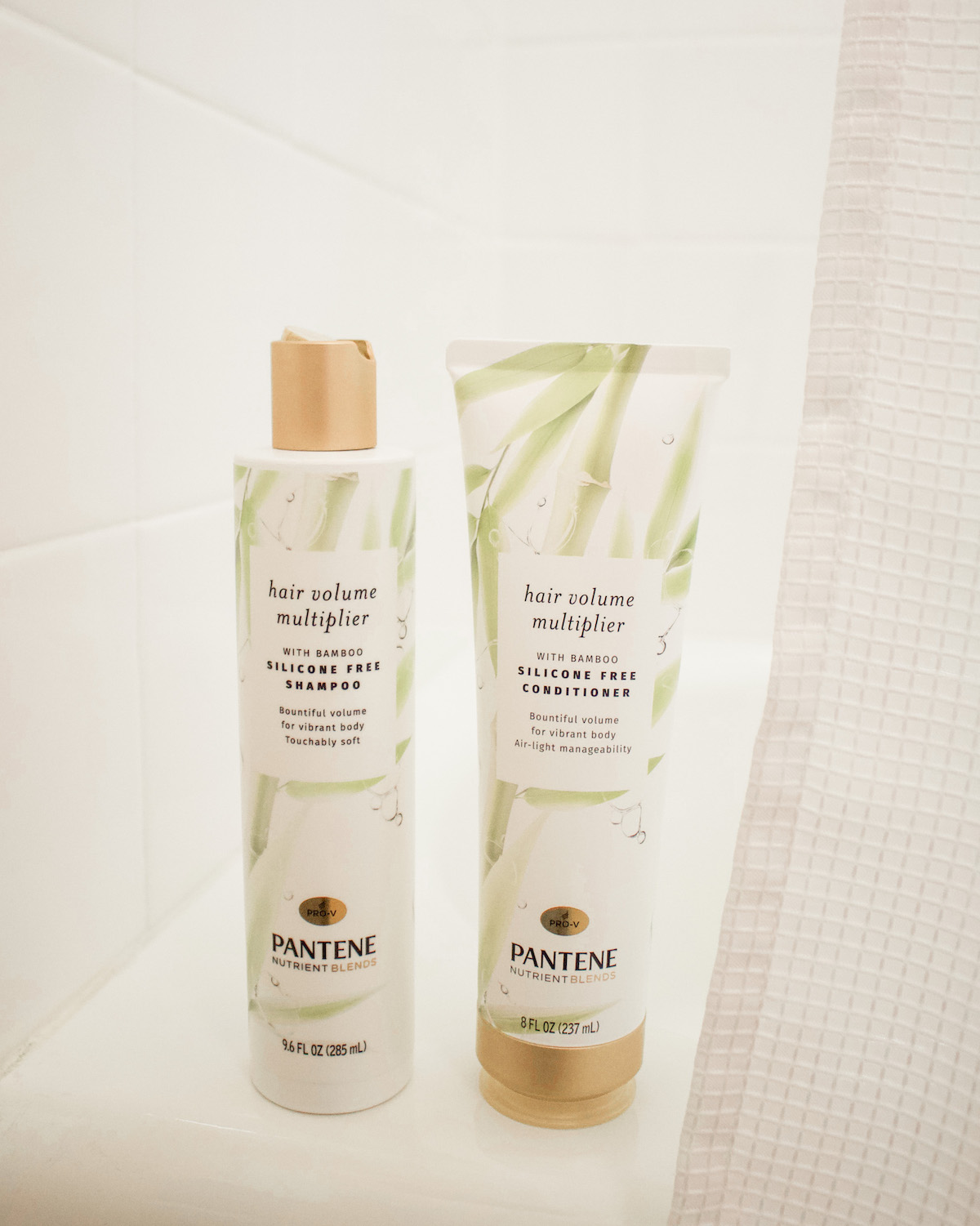 Thanks for reading! I hope you found my self-care tips to be helpful. If you have any questions about these products, please let me know. I'd be happy to answer them!
xoxo Kendall
*This post is sponsored by Pantene. All opinions are my own. Thank you to all the brands that make My Styled Life possible.