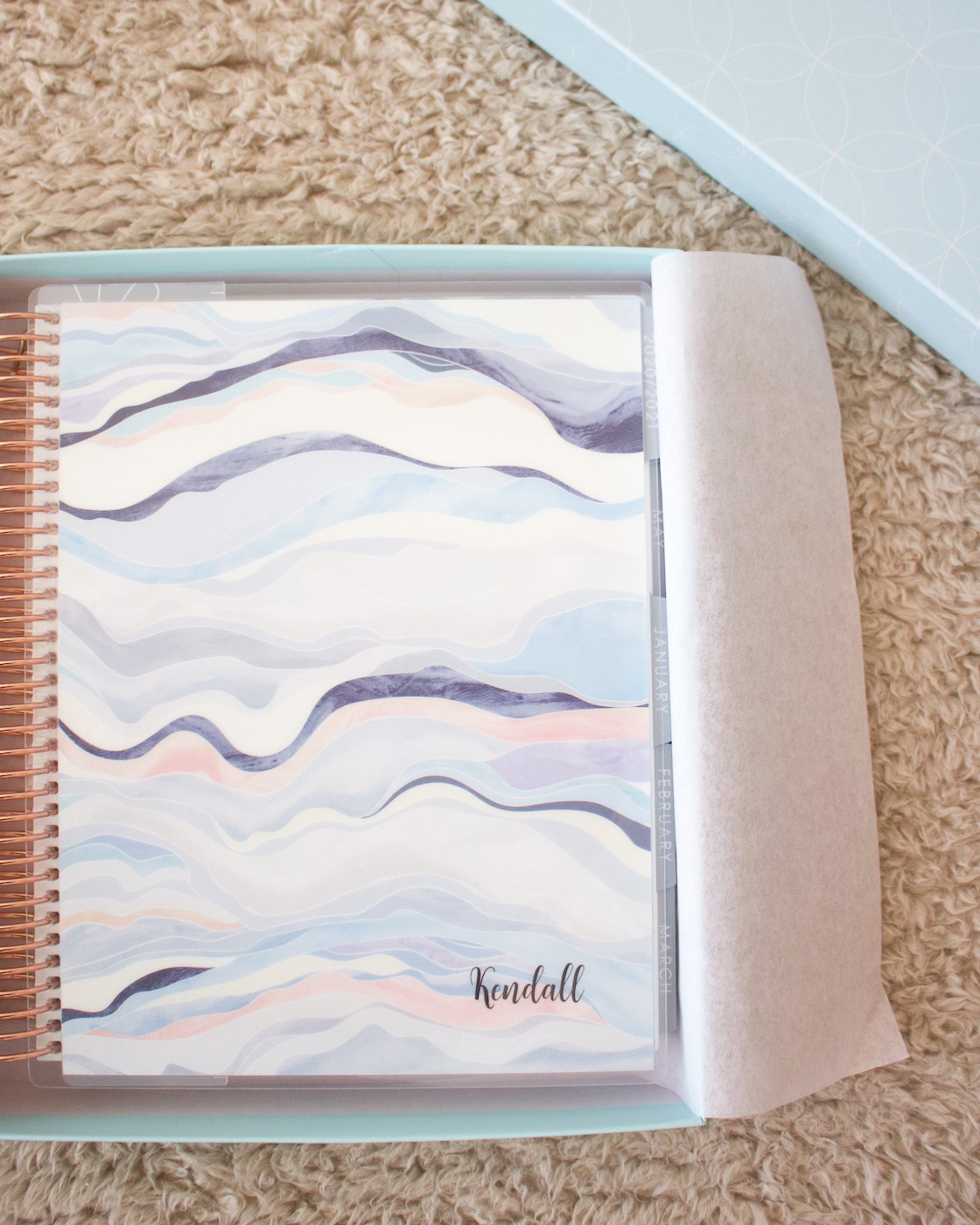 The NEW Erin Condren 2021 LifePlanners launch this week and let me tell you, they are AMAZING! Since I know that many of you are going to be purchasing a new planner and want to know all the new details, I'm breaking it down for you in this post. Keep scrolling to the end to see pictures of all the sections of this year's LifePlanner AND learn how to get $10 OFF YOUR FIRST ERIN CONDREN ORDER.
I do want to start with a disclaimer that my new LifePlanner was gifted to me by Erin Condren. However, I've been using EC products for years and swear by the brand.
Customization Options
This year, there are more customizable features than ever in the Erin Condren 2021 LifePlanner. Below I'm breaking down all the major decisions that you have to make!
Decision 1: Coiled or Binder Planner
Last year, Erin Condren released the LifePlanner Binder as an alternative to the classic coiled LifePlanner! Personally, I'm a coiled planner kind of girl, but there are pros related to the other option. If you choose to go with the coiled option, you must decide whether you want the classic LifePlanner or the NEW Daily LifePlanner Duo, which just launched. The classic LifePlanner is one notebook that features weekly sections to plan whereas the Daily LifePlanner Duo is two notebooks and each day of the year has an entire page of its own.
Decision 2: Cover Design
After you decide which type of planner, you need to pick a cover design. There are many new designs this year including the Layers design and the Flower Power design, both of which are also main themes for the interior of the planners + all accessories this year.
Decision 3: Personalization
Now comes the really fun part! The 2020 – 2021 LifePlanner features new personalization options that were previously not offered. Start by deciding which coil color you want. From there, decide how you want to personalize your cover. I chose to just add my first name, but you can write whatever you want and even add pictures to the front and back covers.
Decision 4: Weekly Layout
This decision is one of the most important as it determines how you go about planning your week for the year. You must decide between the Vertical, Hourly, and Horizontal layouts. I personally chose the Vertical layout because I like the separate boxes. However, I know different people who love both of the other options.
Decision 5: Interior Design
While in the past EC has only offered one interior design and you had the option between Neutral or Colorful, this year there is a third option. I chose to go with the Layers Neutral interior design, but there's also the Layers Colorful AND the Flower Power interior design! The Flower Power one is cool because each month, a new bloom is introduced in the design.
Decision 6: Date Range
The last decision is which date range for the planner. I went with the January 2021 – December 2021 range since my current LifePlanner ends December 2020. It's really up to you and your current planner situation. The three date ranges are:
12 Months: July 2020 – June 2021
18 Months: July 2020 – December 2021
12 Months: January 2021 – December 2021
Whew! That was a lot! However, I LOVE that there are so many ways to personalize your planner to get it the way that will work best for your schedule.
Section-by-Section Look at the NEW Erin Condren 2021 LifePlanner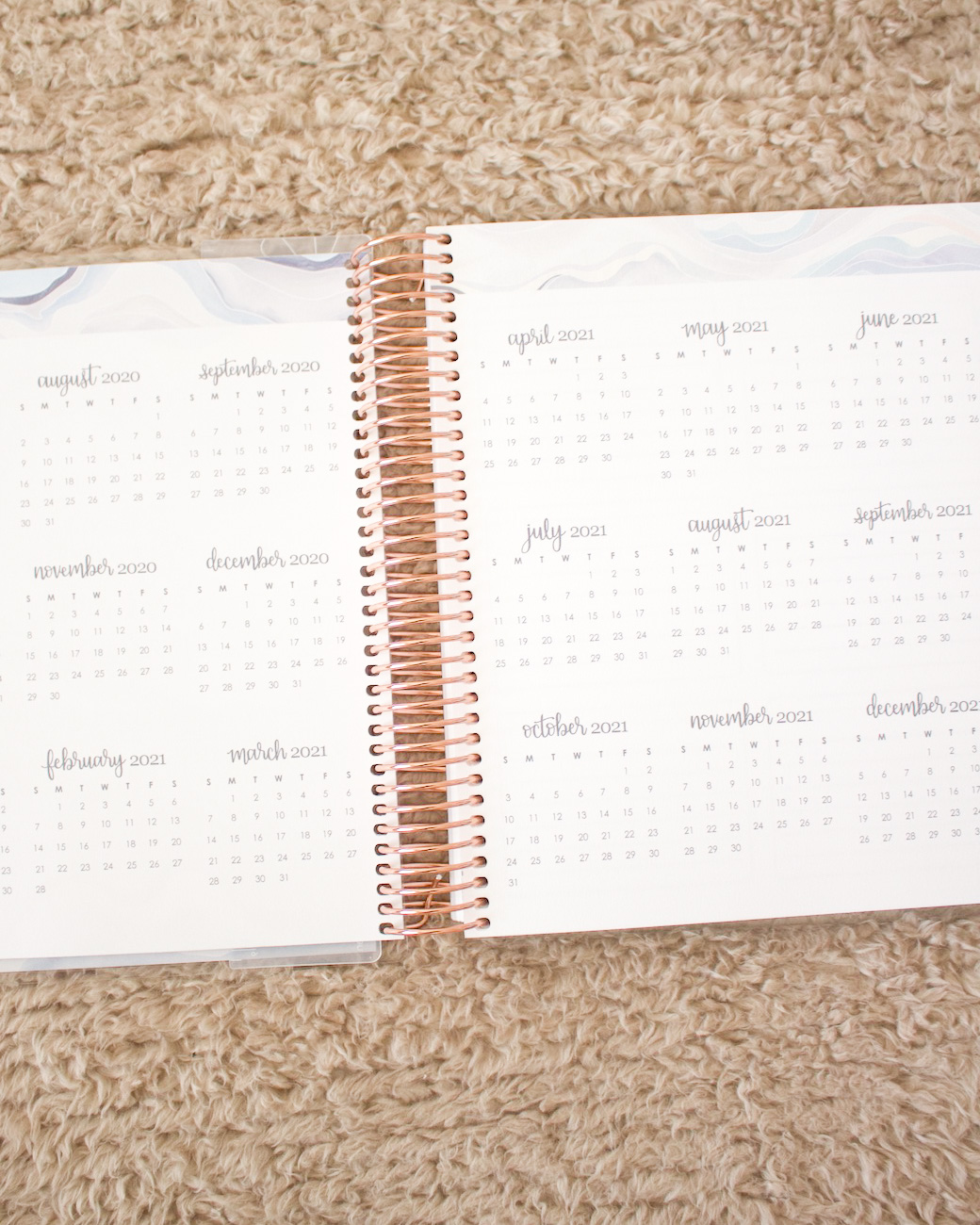 The planner starts off with an overview of all the days from July 2020 through December 2021. Then, there is a 2021 goal-setting section!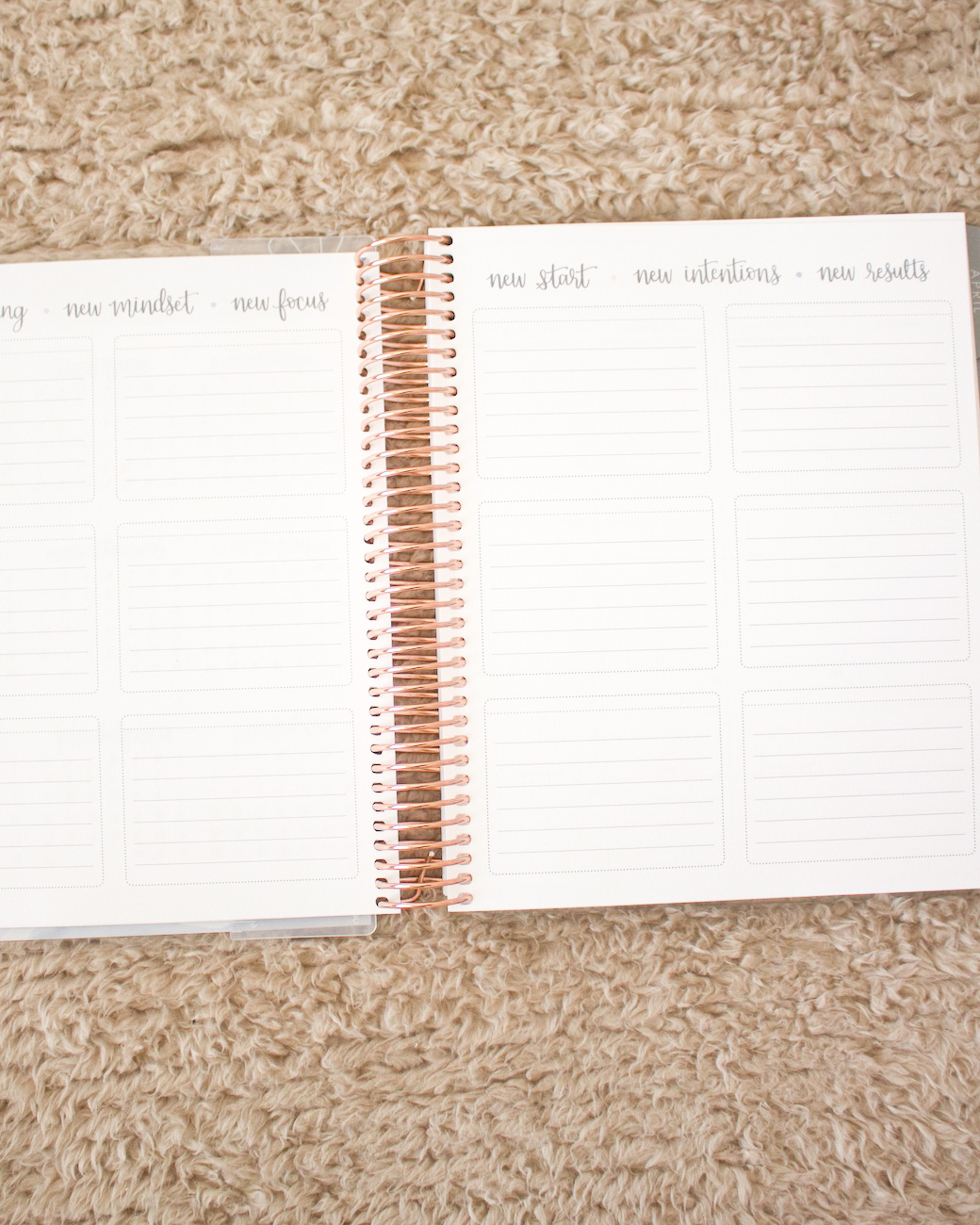 After this, you move into the Monthly sections.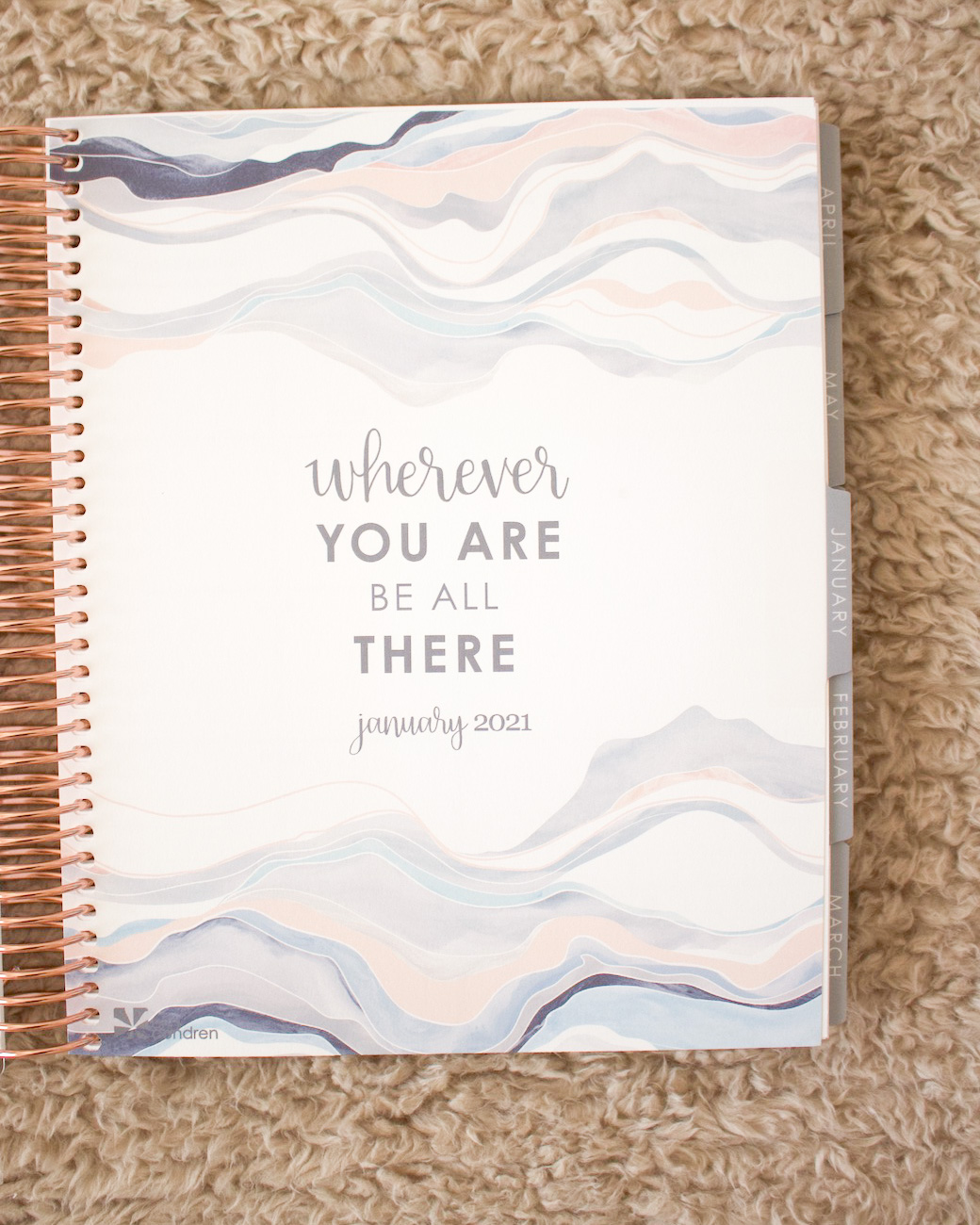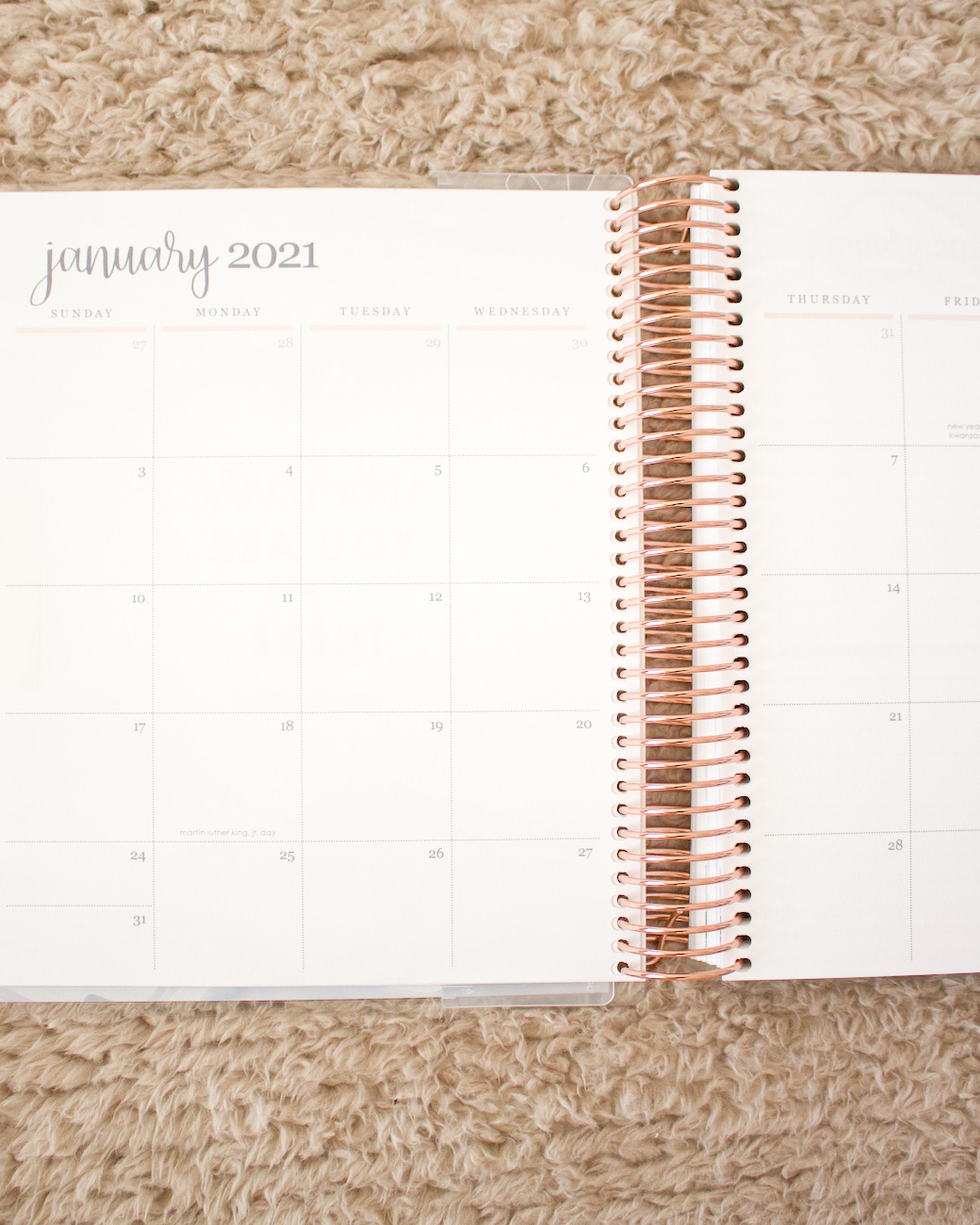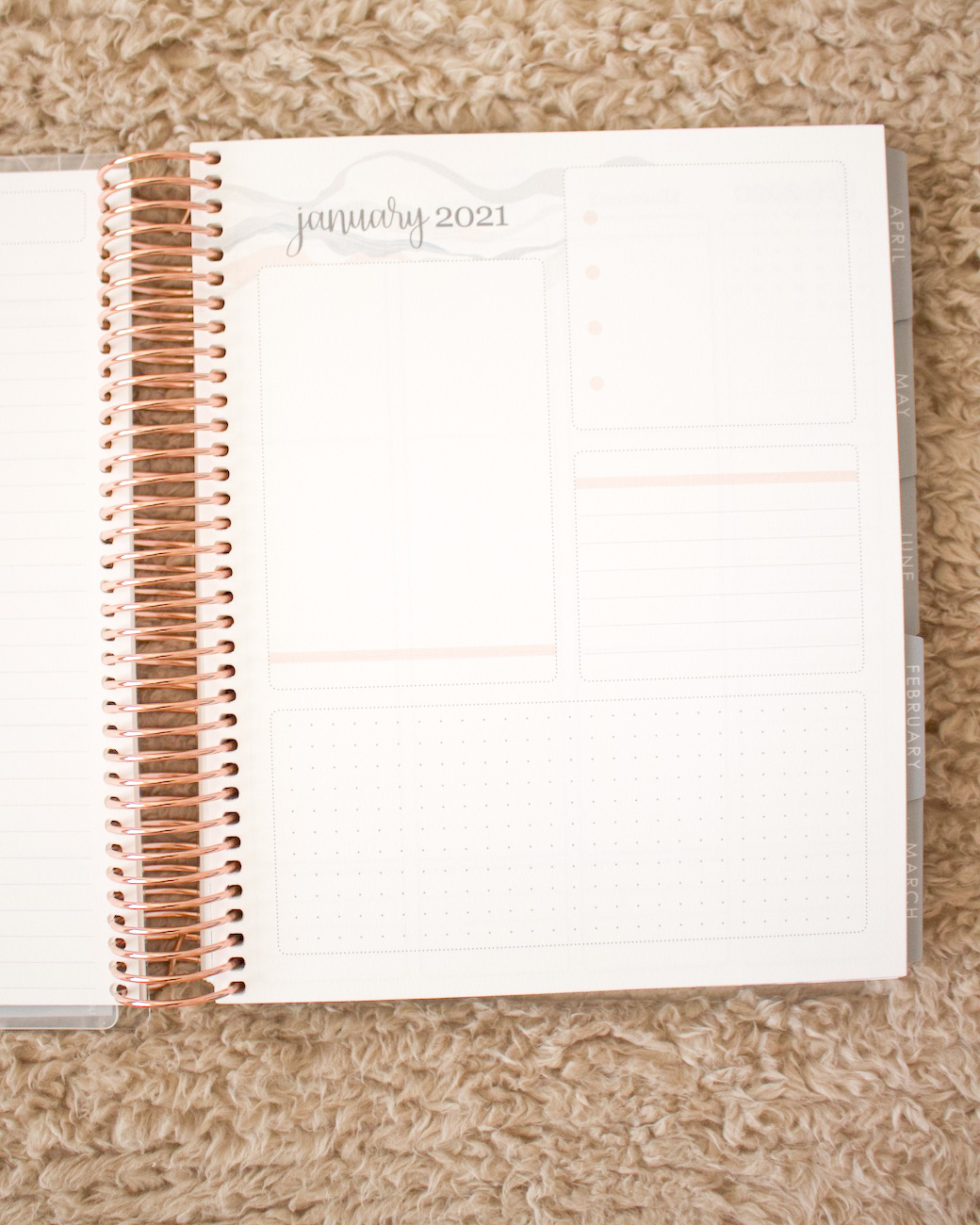 Each month starts out with a Monthly Spread and and Monthly Goal Setting section. From there, you head into the Weekly Spread. This repeats over and over each month.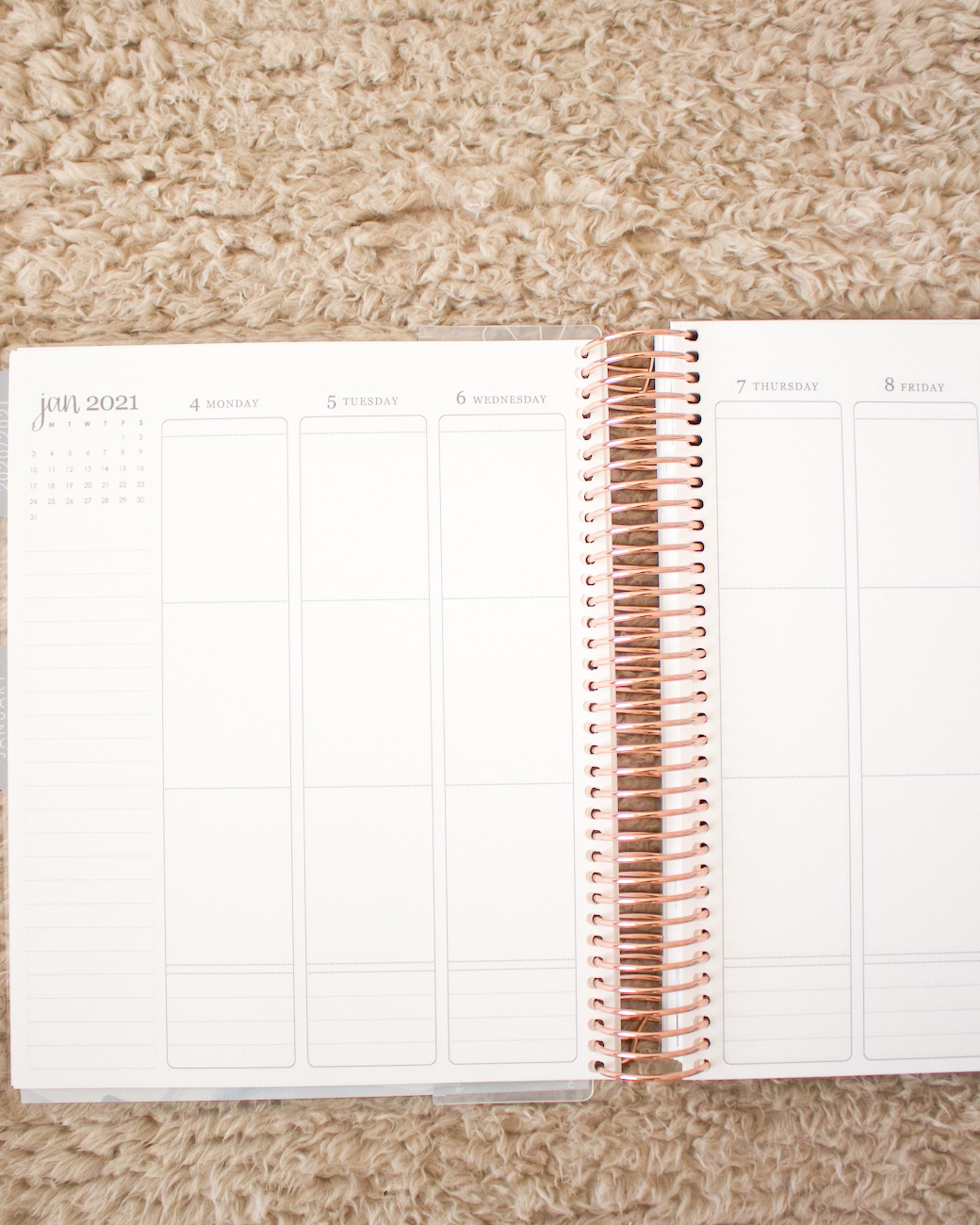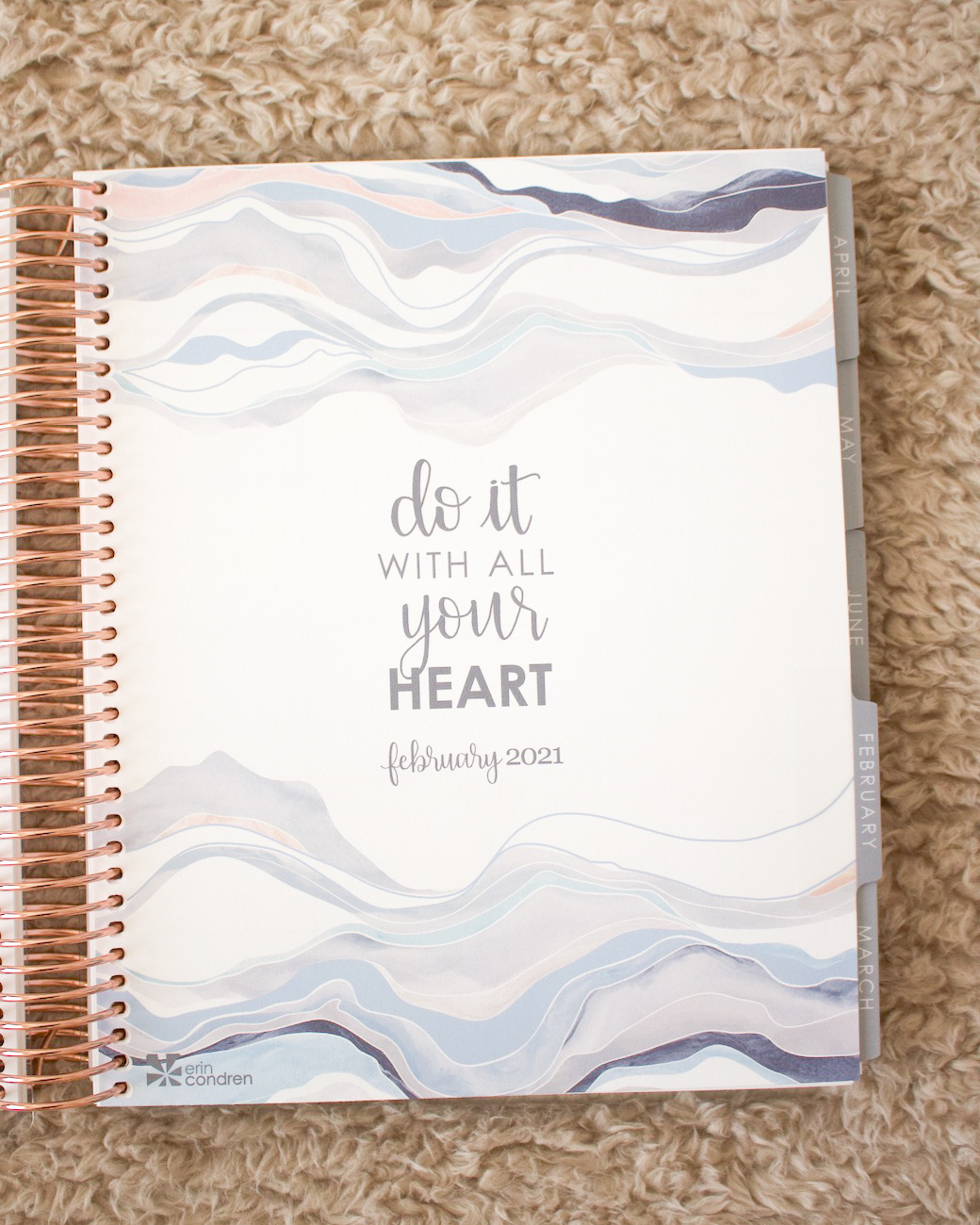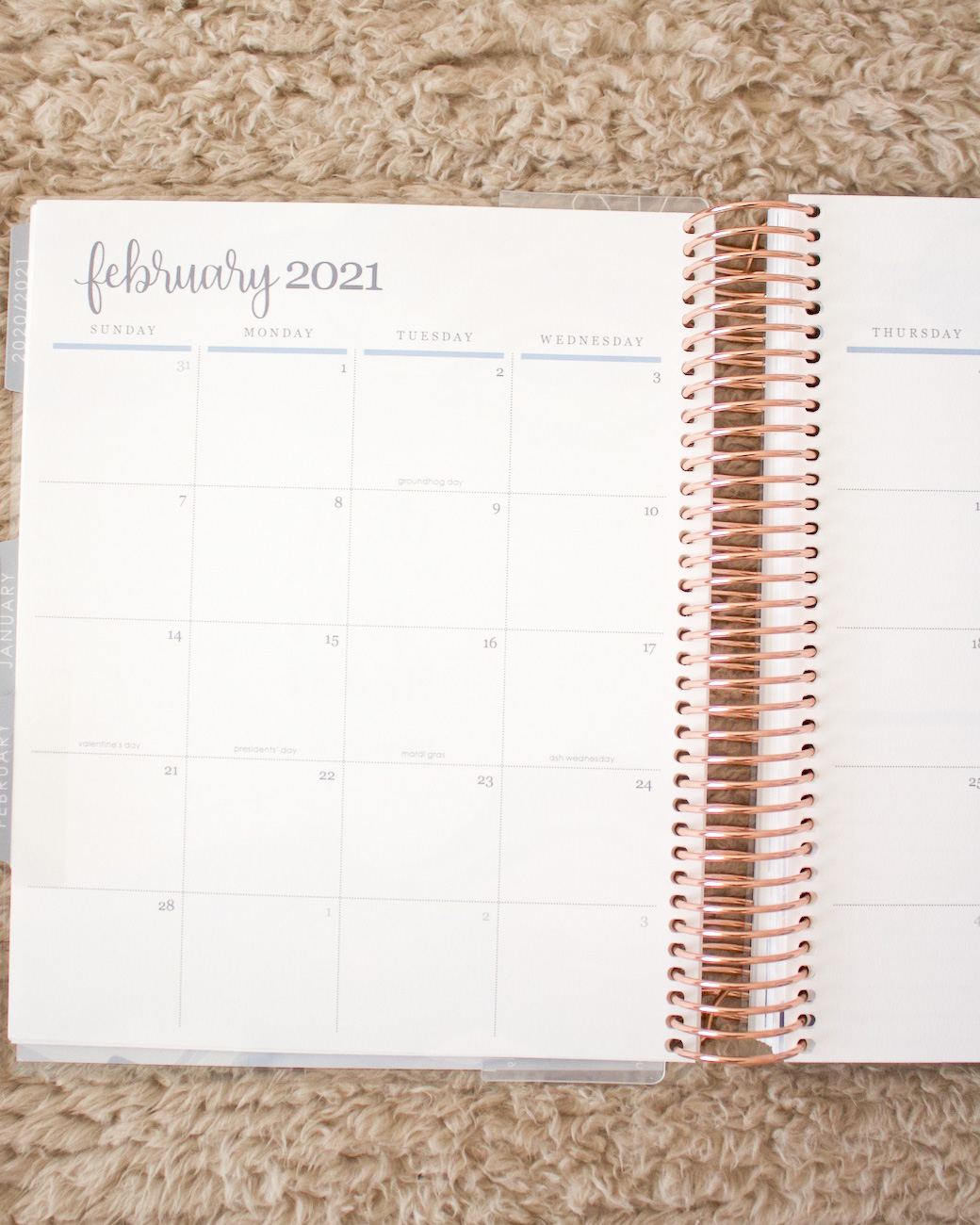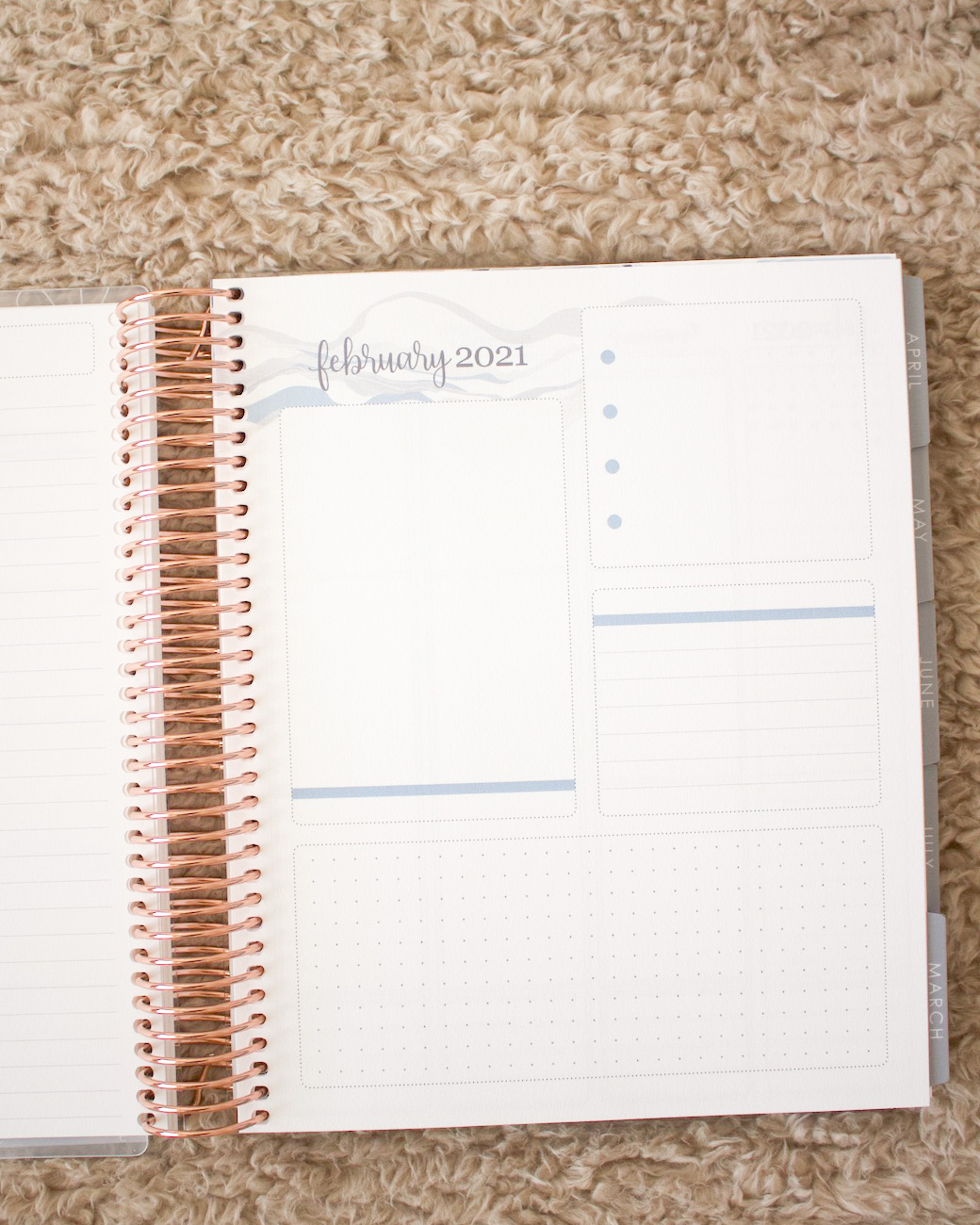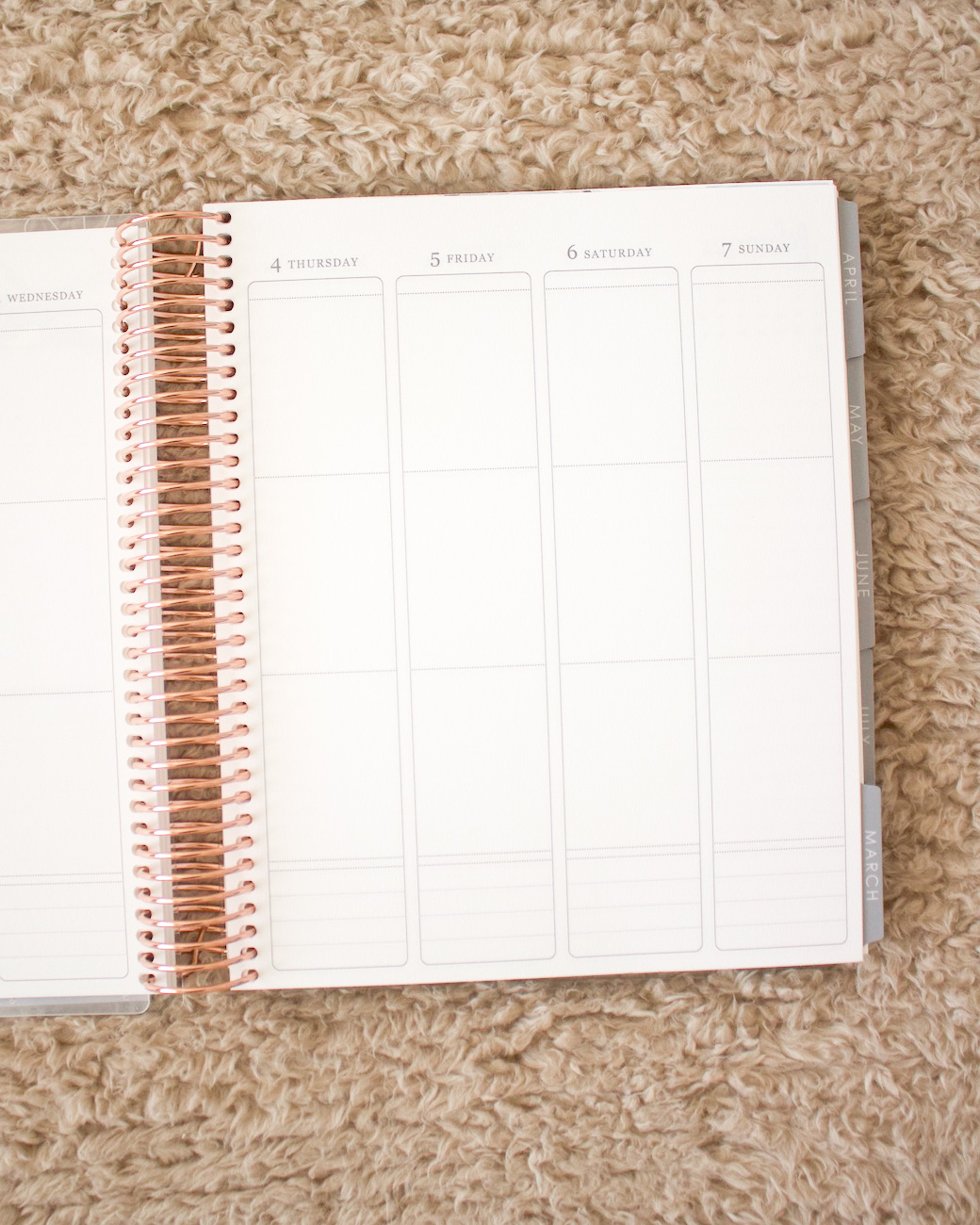 After you make it through all the months, there is a 2022 calendar. In addition there are sections for Notes, Contacts, and Stickers.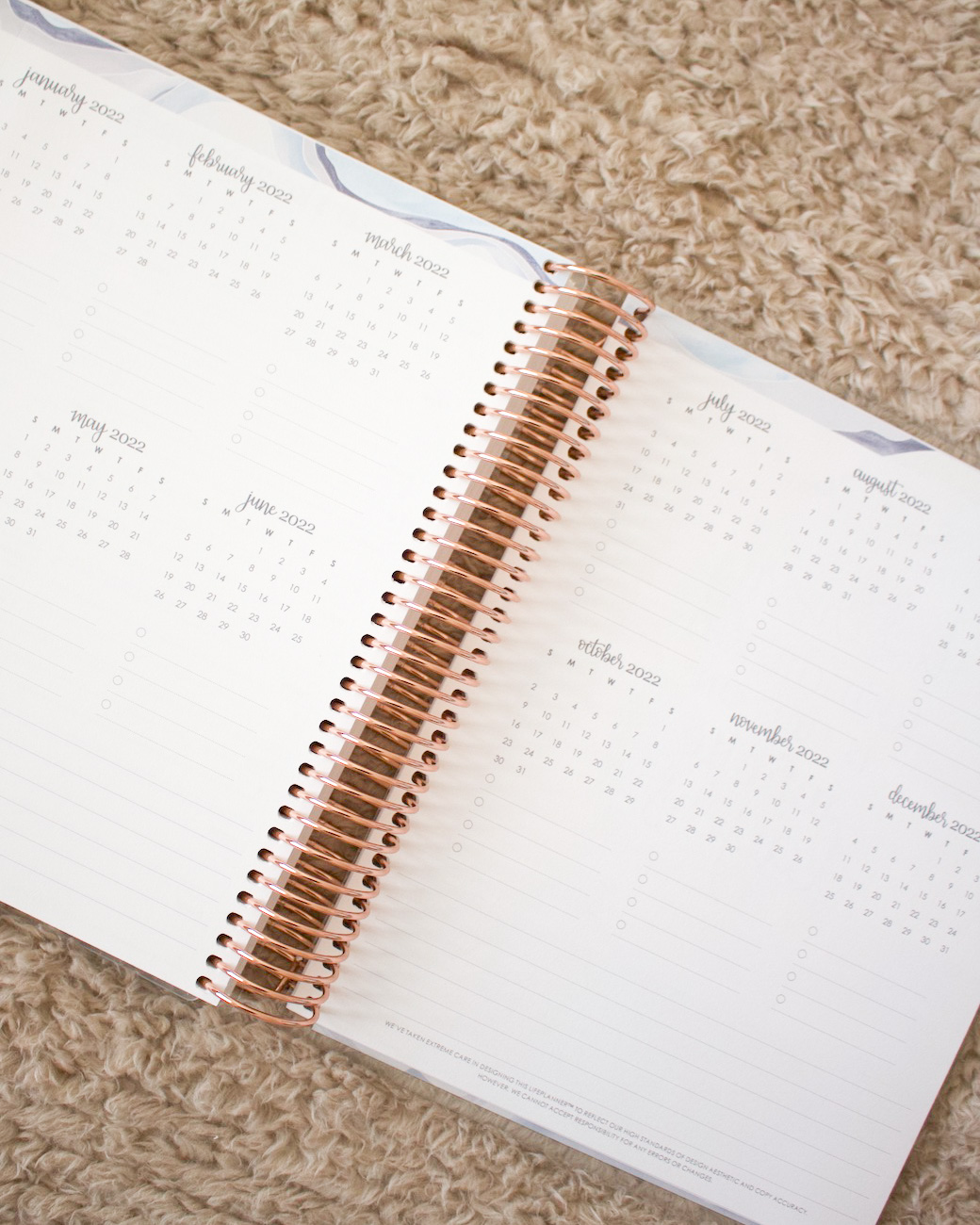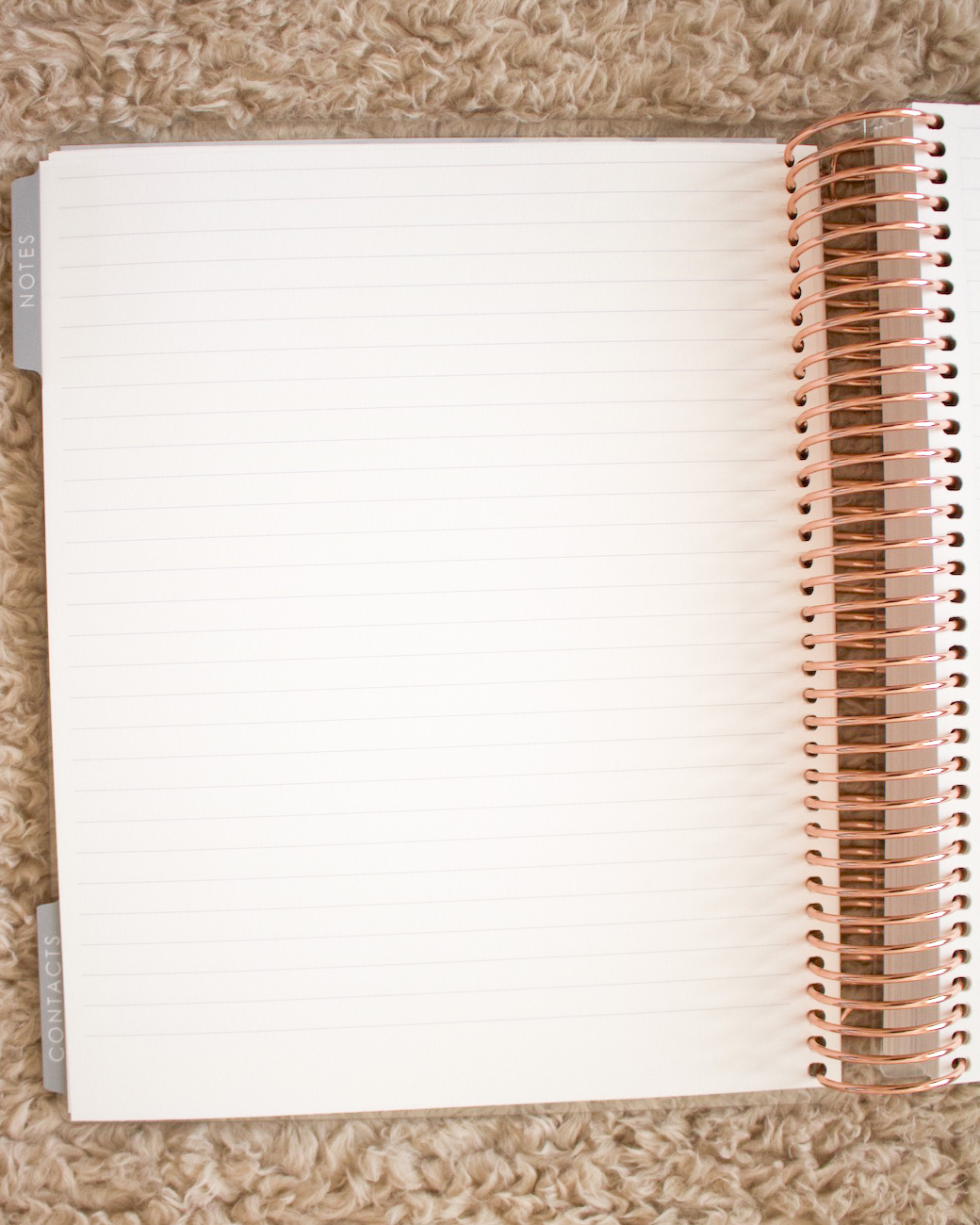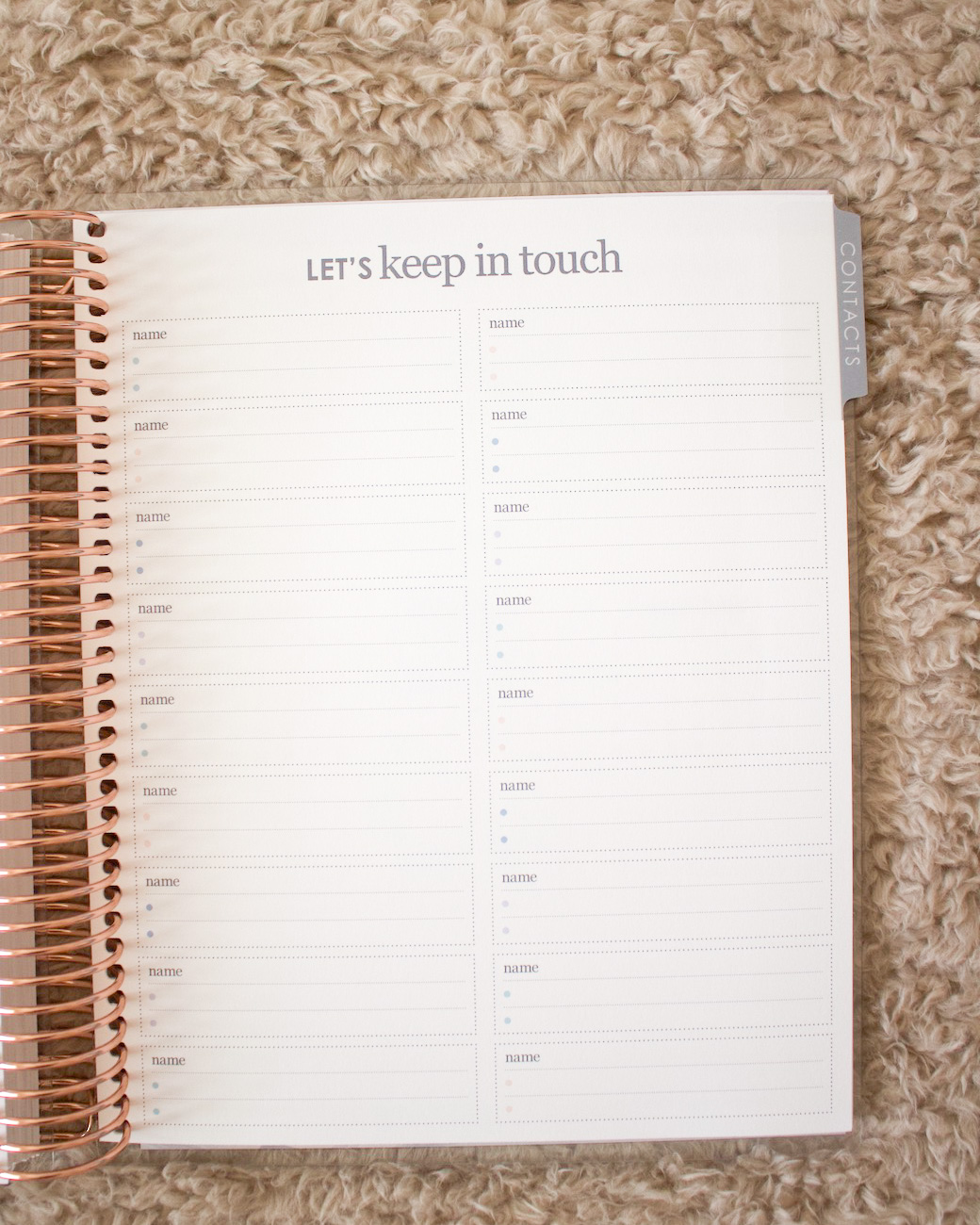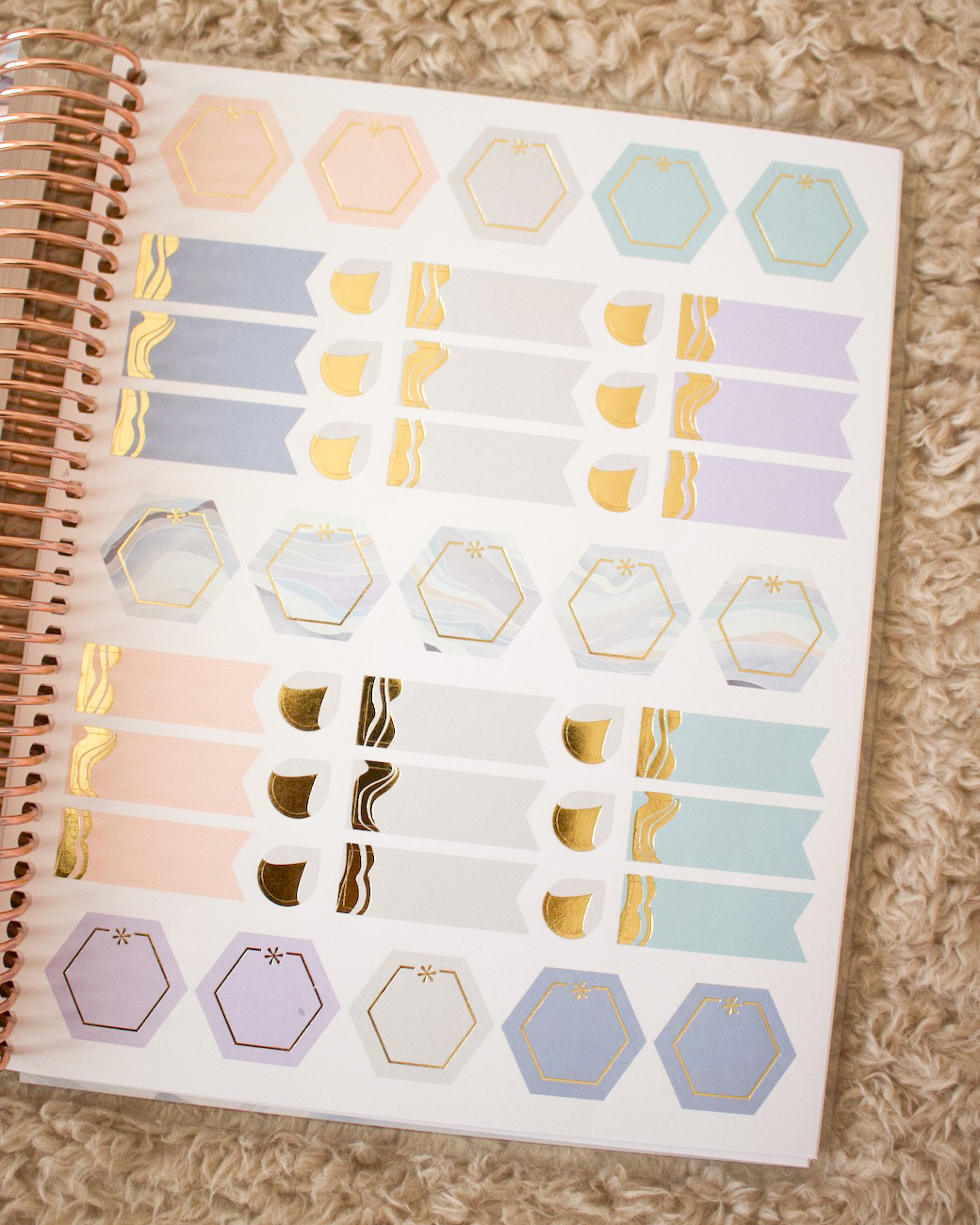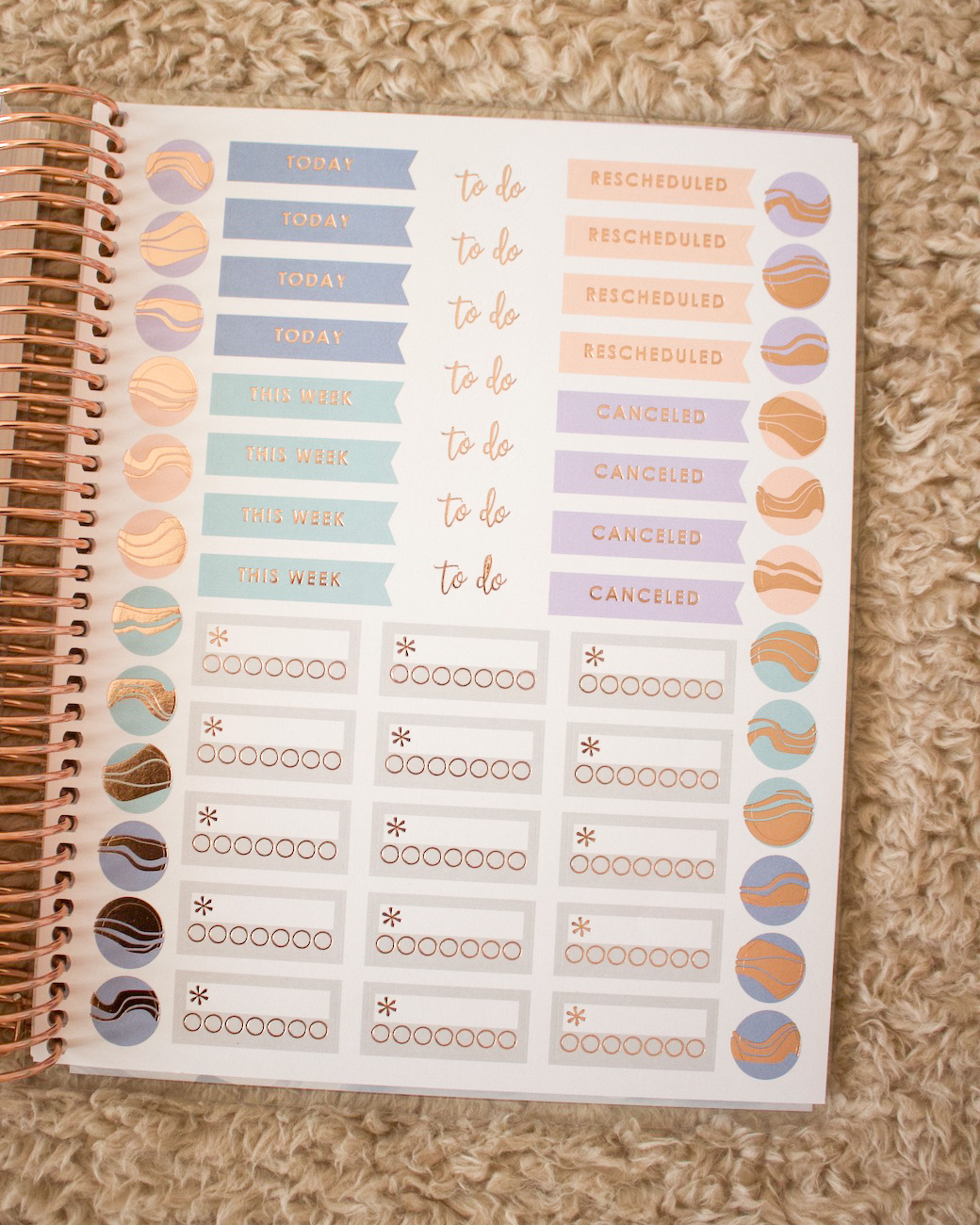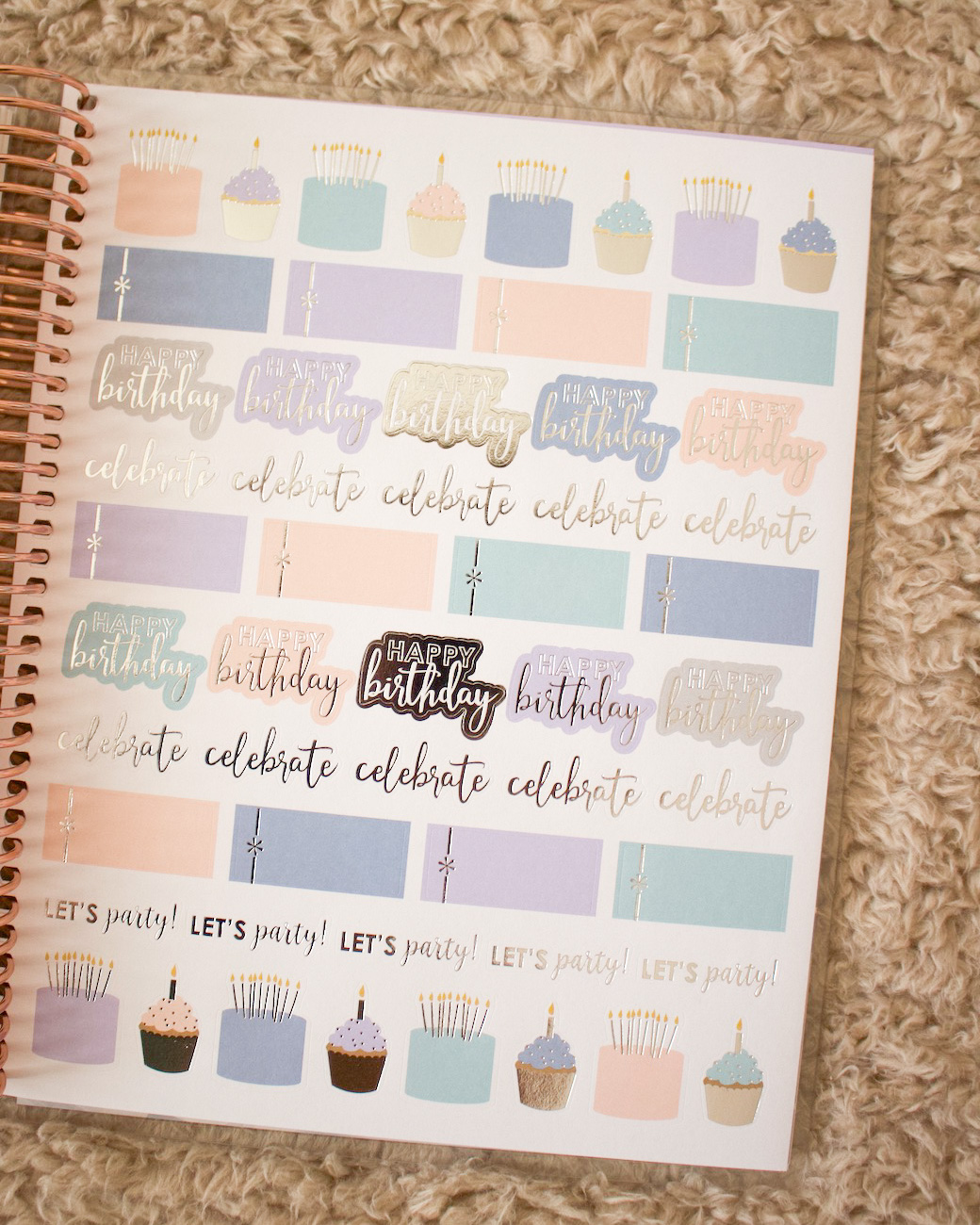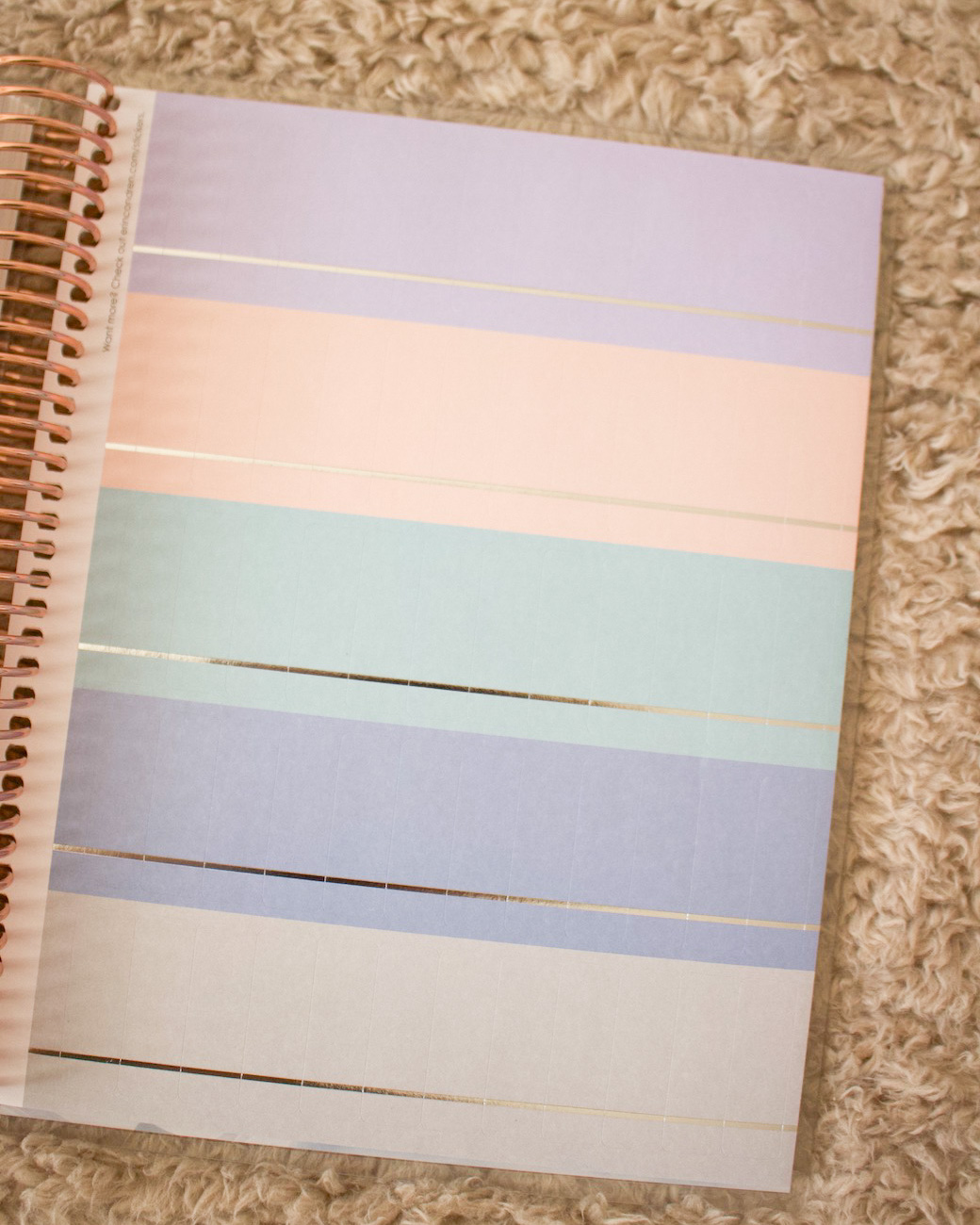 Then, the last section is a double-sided pocket, which holds the Perpetual Calendar that is included with the LifePlanner. In the back is also a clear bag with fun goodies such as a 20% off code and compliment cards.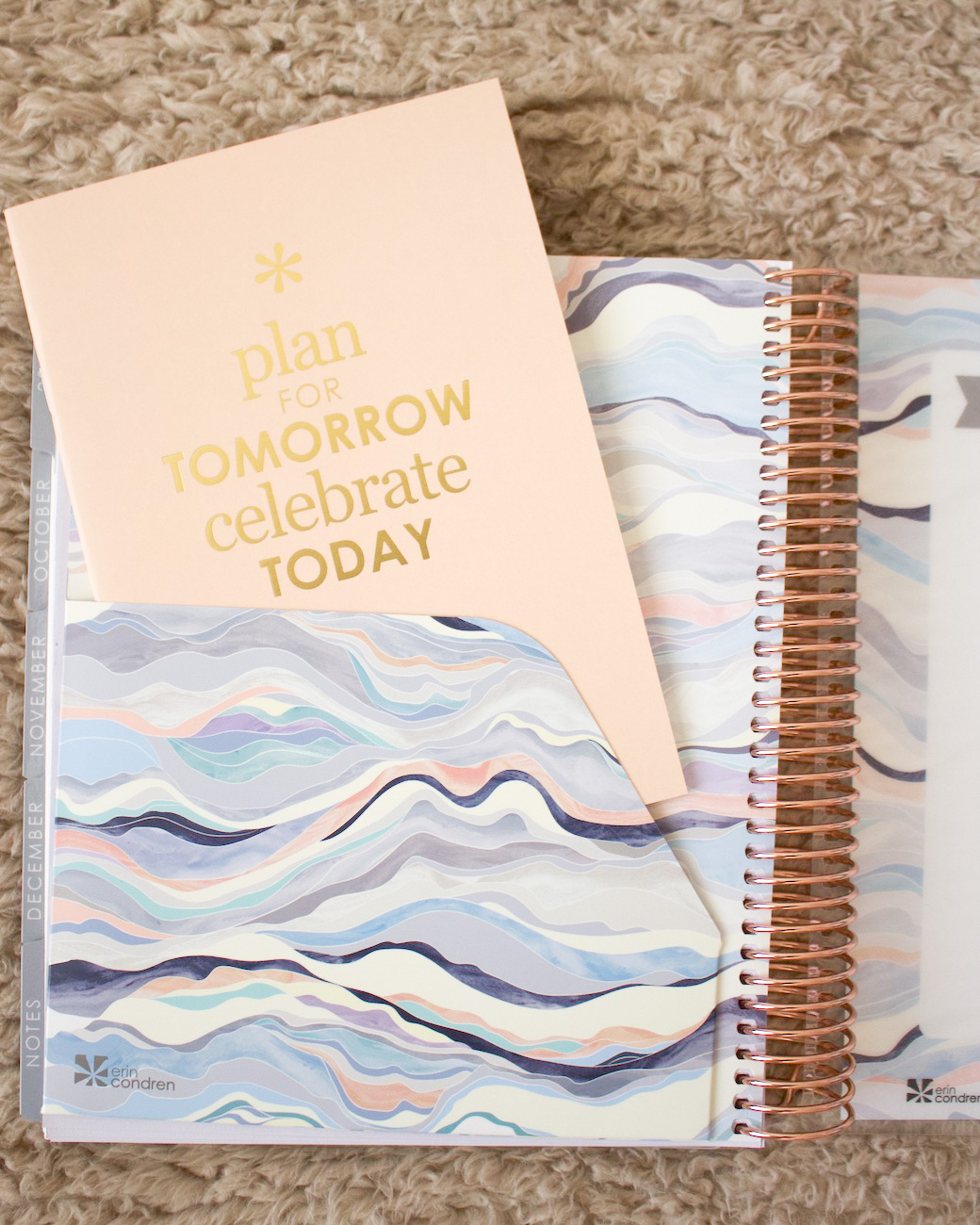 Review
There are some aspects of the Erin Condren 2020 – 2021 LifePlanner that different from last year's planner. I can write an entire blog post on this if that's of interest to you. Overall, I like the changes that were made, especially the fact that there are more customizable features than before.  I honestly have no complaints about it. I'm already so in love with my planner and I can't wait to use it next year.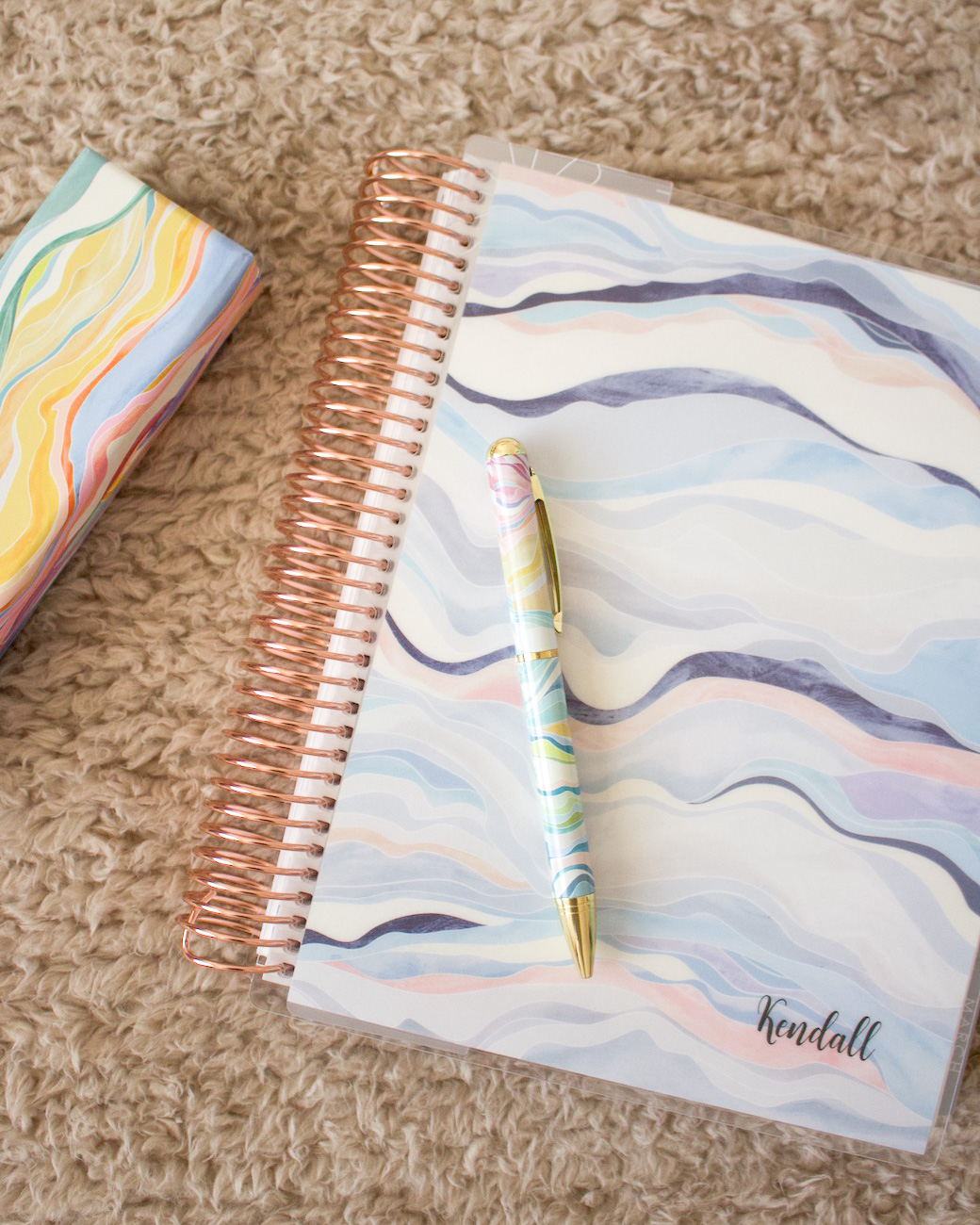 If it's your first time ordering from EC, use this link to get $10 off your first purchase. By using my link, after you create an account, you will receive  an email with a $10 coupon code for your first purchase.
Thanks for reading! Love EC?! Don't miss out on my other Erin Condren content on the blog!
xoxo Kendall
*These items were gifted to me by Erin Condren. All opinions are my own. I was under no obligation to share this post. Thank you to all the brands that make My Styled Life possible.