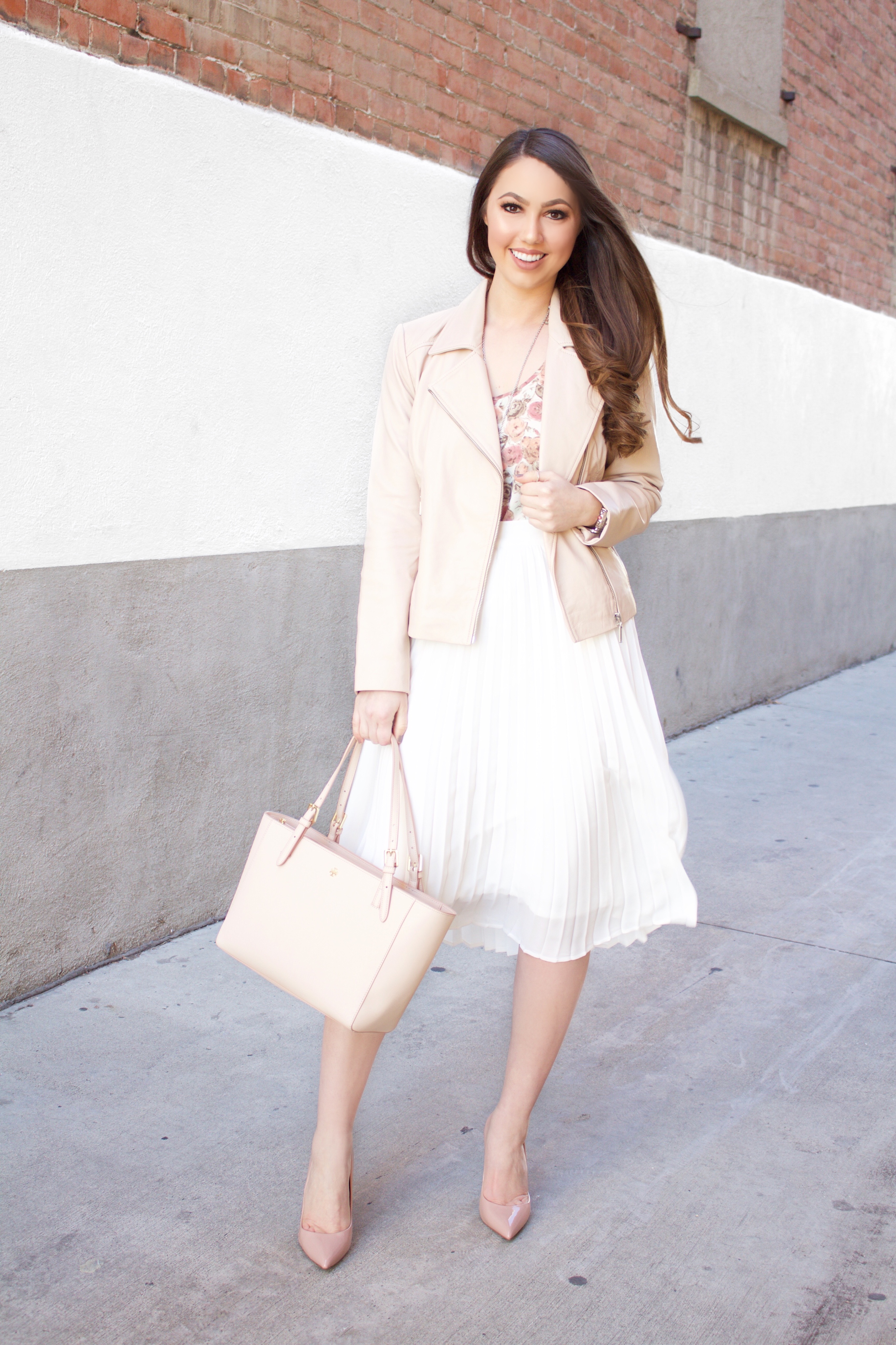 Where does the time go…it seems like I was just starting this blog and now somehow My Styled Life has turned two! Whether you've been following me for a long time or if you're new here, I want to thank you from the bottom of my heart for sharing this journey with me. I say journey because being an influencer does have a lot of ups as well as a lot of downs. However, reading your comments and direct messages and seeing the number of page views on my blog makes it all worth it. Providing you with content on a daily basis and seeing you enjoy it brings me so much joy.
As I was thinking of what to write about for this post, I decided it would be fun to talk about my blogging "wins" this year. By this I mean, the best things that happened to me this year because of my blog!
Attending the Launch Party for Urban Decay's Troublemaker Mascara
You may remember from my Instagram Stories that in late September I was invited to Urban Decay's launch party for the new Troublemaker mascara. Like what?! When I received an email from them inviting me to attend, I could not believe it. I've received products from them before, but getting invited blew my mind. Anyway, this was definitely a blogging win last year! The night included hanging out with other beauty influencers, sipping on Urban Decay's special cocktails, and talking about the new mascara. Oh and did I mention that Nicole Richie AND Desi Perkins were there?! So crazy! Urban Decay even had the In-n-Out truck come! Insert emoji praise hands here!
South Coast Plaza x Harper's Bazaar Fashion Show
Since South Coast Plaza was celebrating its 50th anniversary last year, as was Harper's Bazaar, they hosted a big fall fashion and trends show, which I attended. Once again, I felt so special to be invited. I've been to quite a few fashion shows, but this one was by far the best one I've been to. Seeing the latest in fall fashion from some of the top designers including Oscar de la Renta, Céline, and Fendi was such a dream. I think my favorite part was watching this dress come down the runway. To this day, I am in awe of how gorgeous it is! Also, be sure to check out my Instagram Stories today, because I'm thinking I may just have to share a little video of it again from the evening.
Partnering with Simon Malls
As you likely know, throughout last year, I worked with Simon Malls as a style ambassador for Brea Mall. This partnership allowed me to work with some fun retailers including Sephora, Banana Republic, Express, and Urban Outfitters. Also, I had the opportunity to work with one of my favorite restaurants, Nordstrom Cafe! Since this collaboration involved my first major set of sponsored posts, I am so thankful that Simon Malls chose to work with me.
Hosting an Event at Crossroads Trading Co.
Another big win of 2017 was hosting a shopping event at Crossroads Trading Co.'s Costa Mesa location during spring. It was so fun to help style customers and mingle with friends and fellow bloggers who attended. This was yet again another amazing opportunity that I am so grateful for, especially considering that Crossroads has locations across the U.S.
Attending the Newport Beach Film Festival
Living in Southern California, I had heard about how amazing the Newport Beach Film Festival is, however, I had never attended myself until this past year. When I received an invite, I was beyond excited and to this day I cannot believe it. Opening night was a blast, complete with a pre-reception at the Island Hotel, a walk on the red carpet, and a movie screening of Take Every Wave: The Life of Laird Hamilton — loved this film!! Afterward, there was the Opening Night Gala at Fashion Island. This included a special performance by O by Cirque du Soleil! Overall, it was a perfect evening!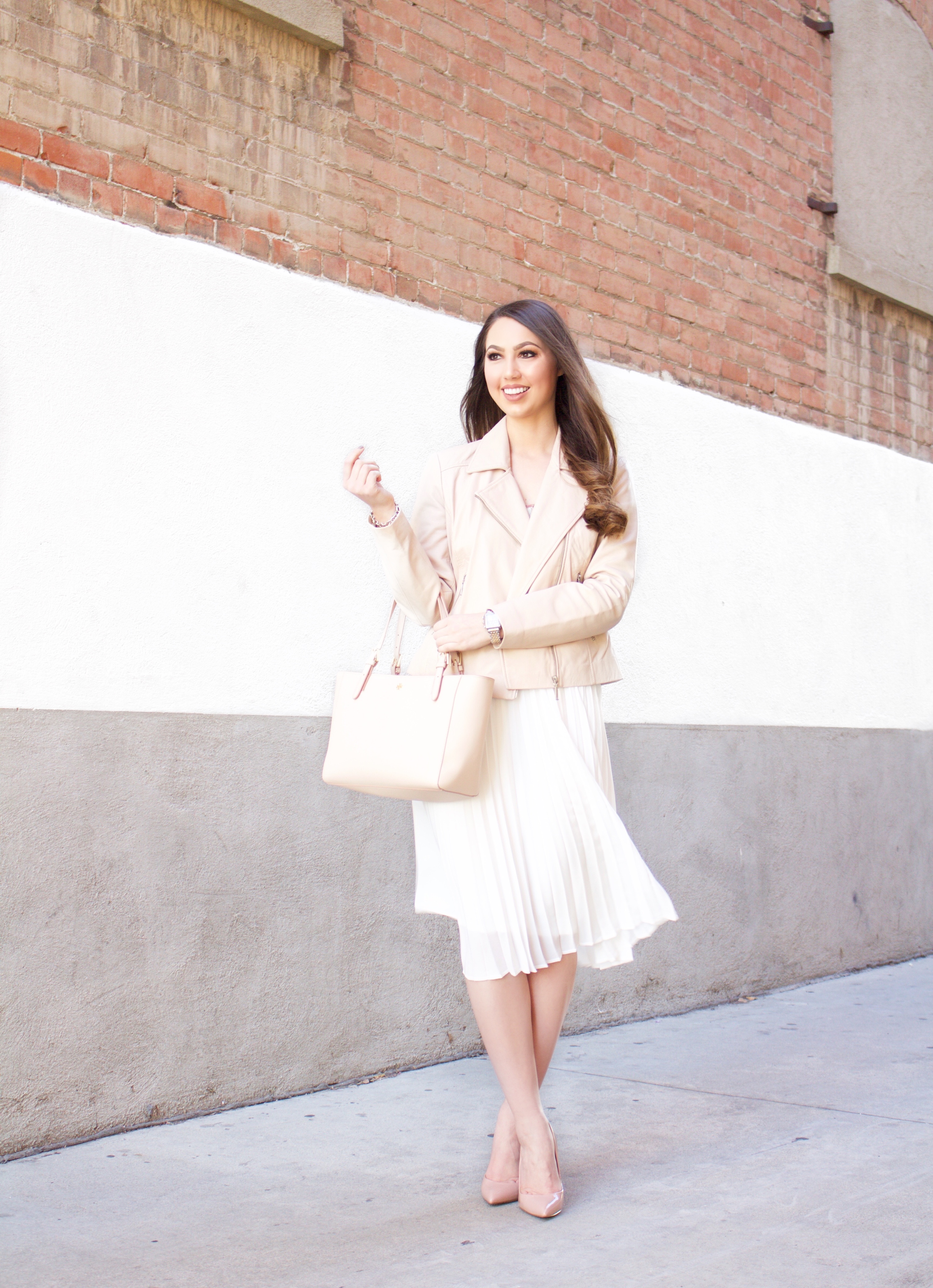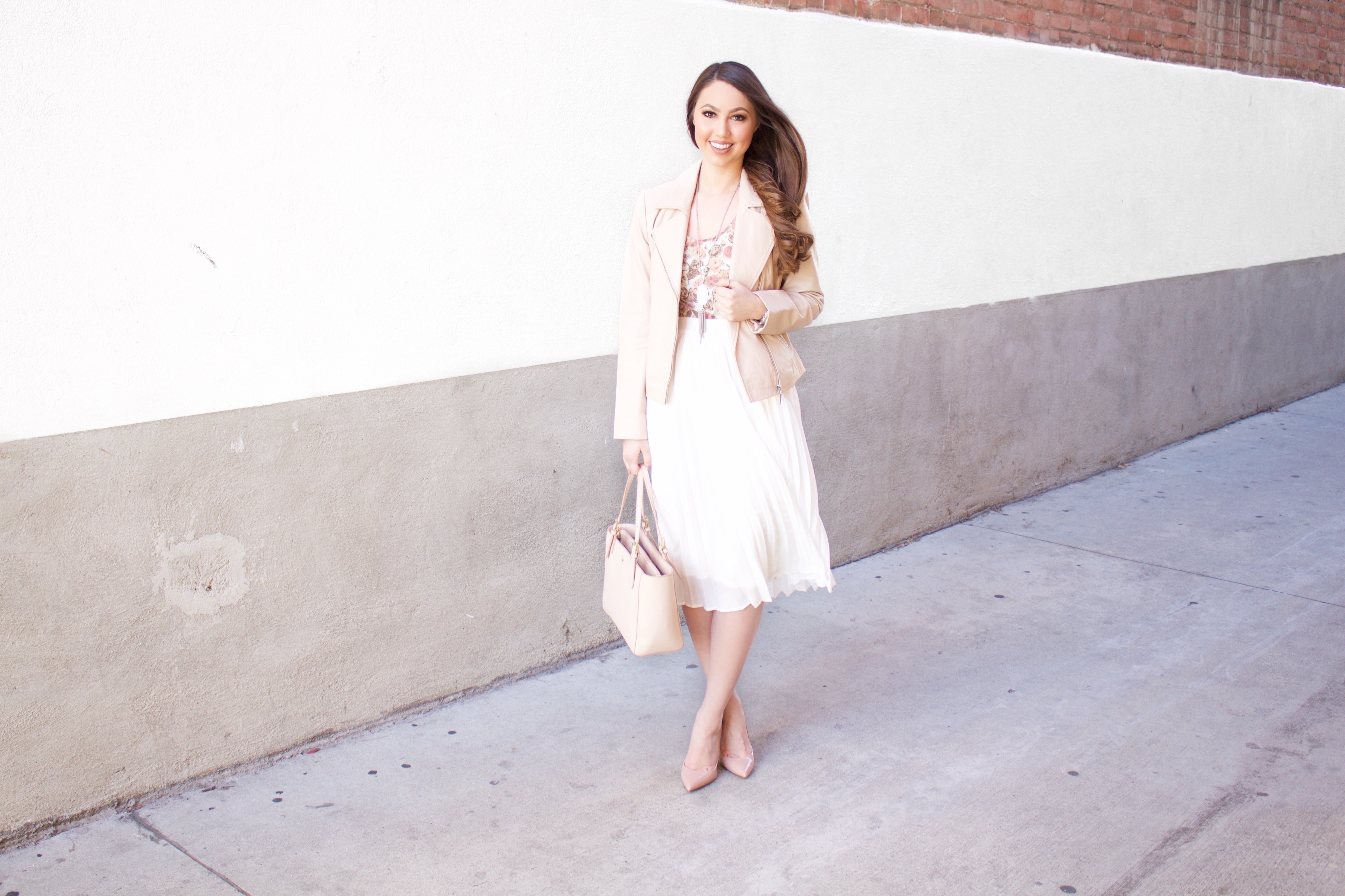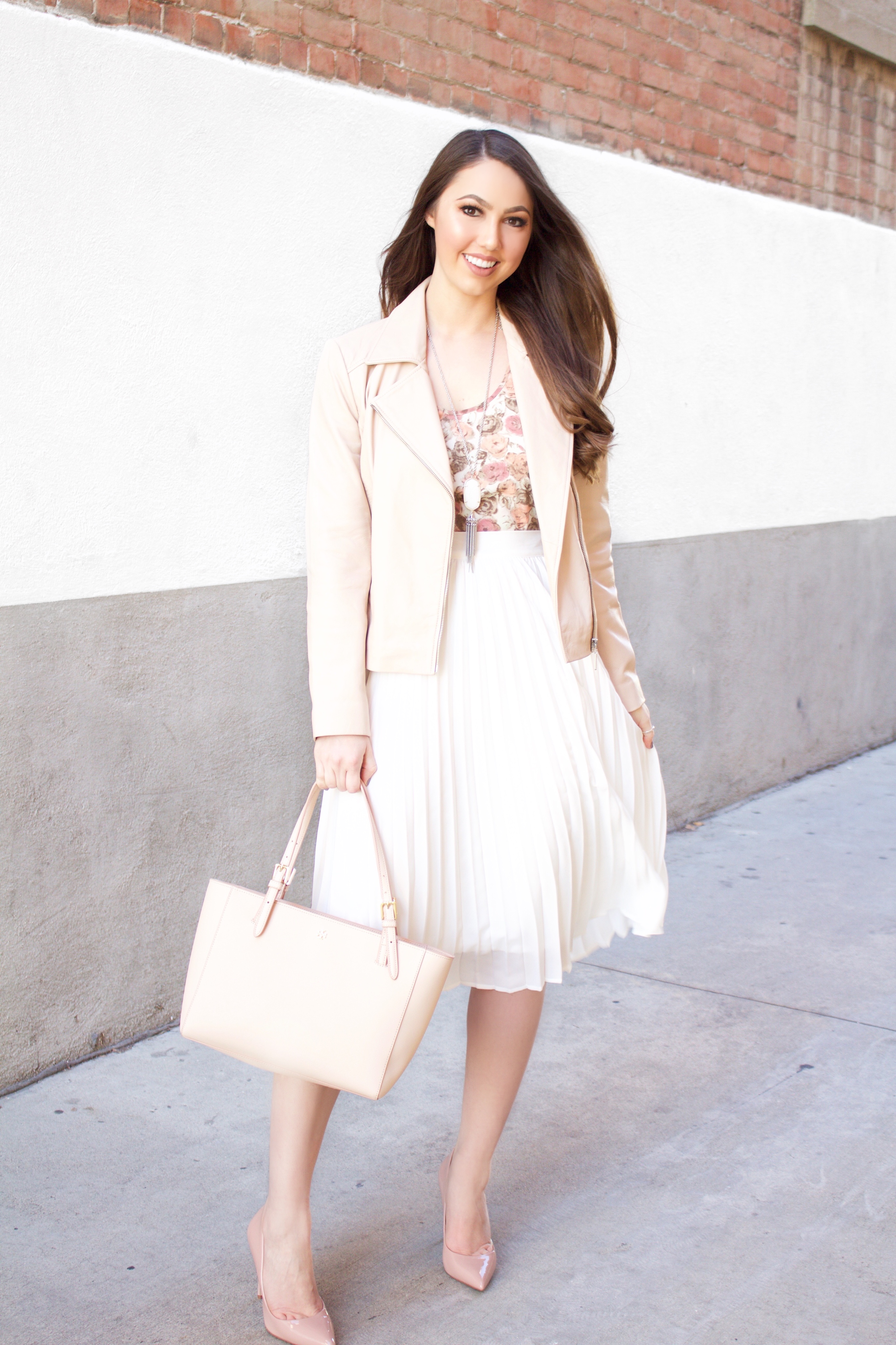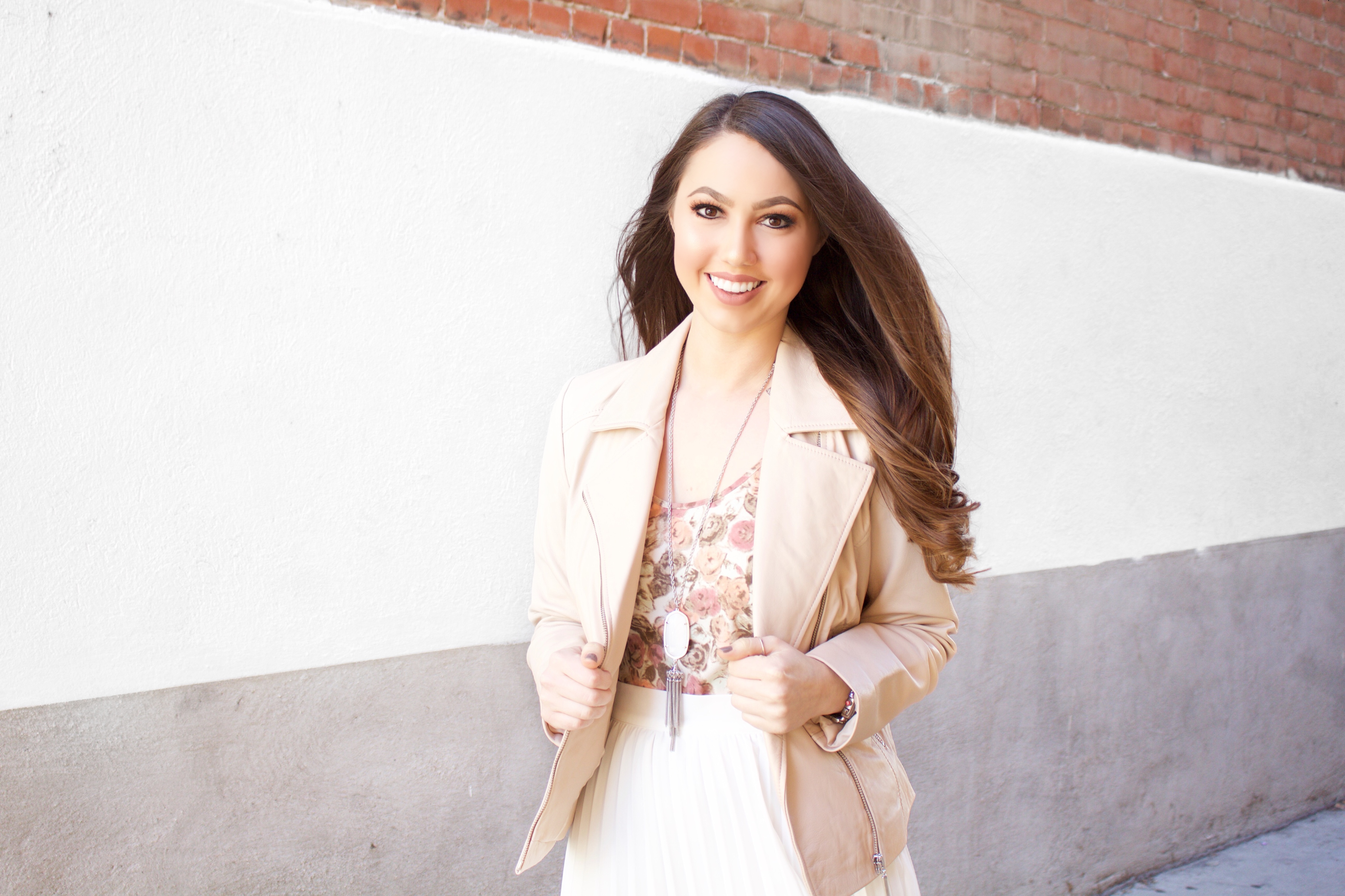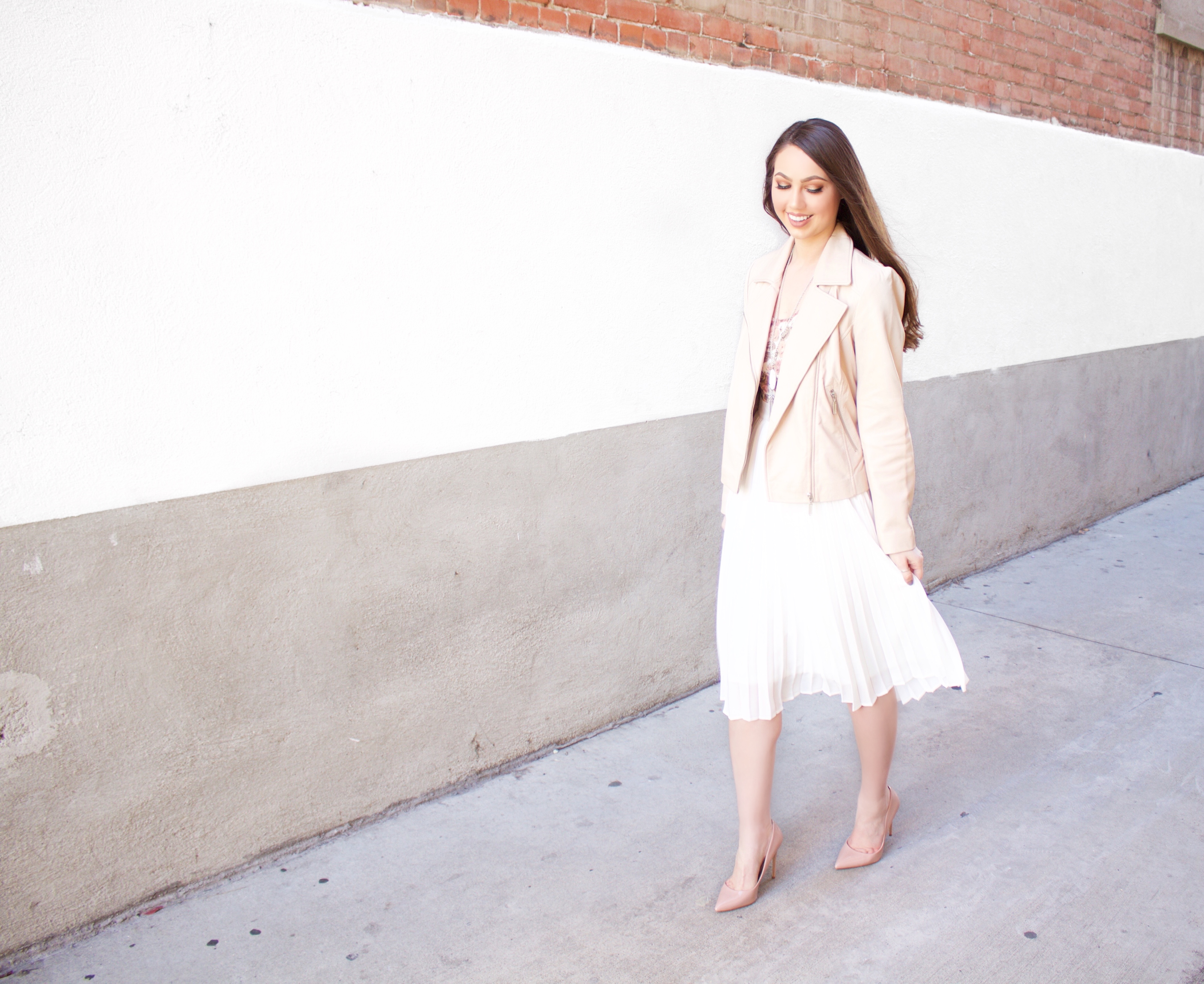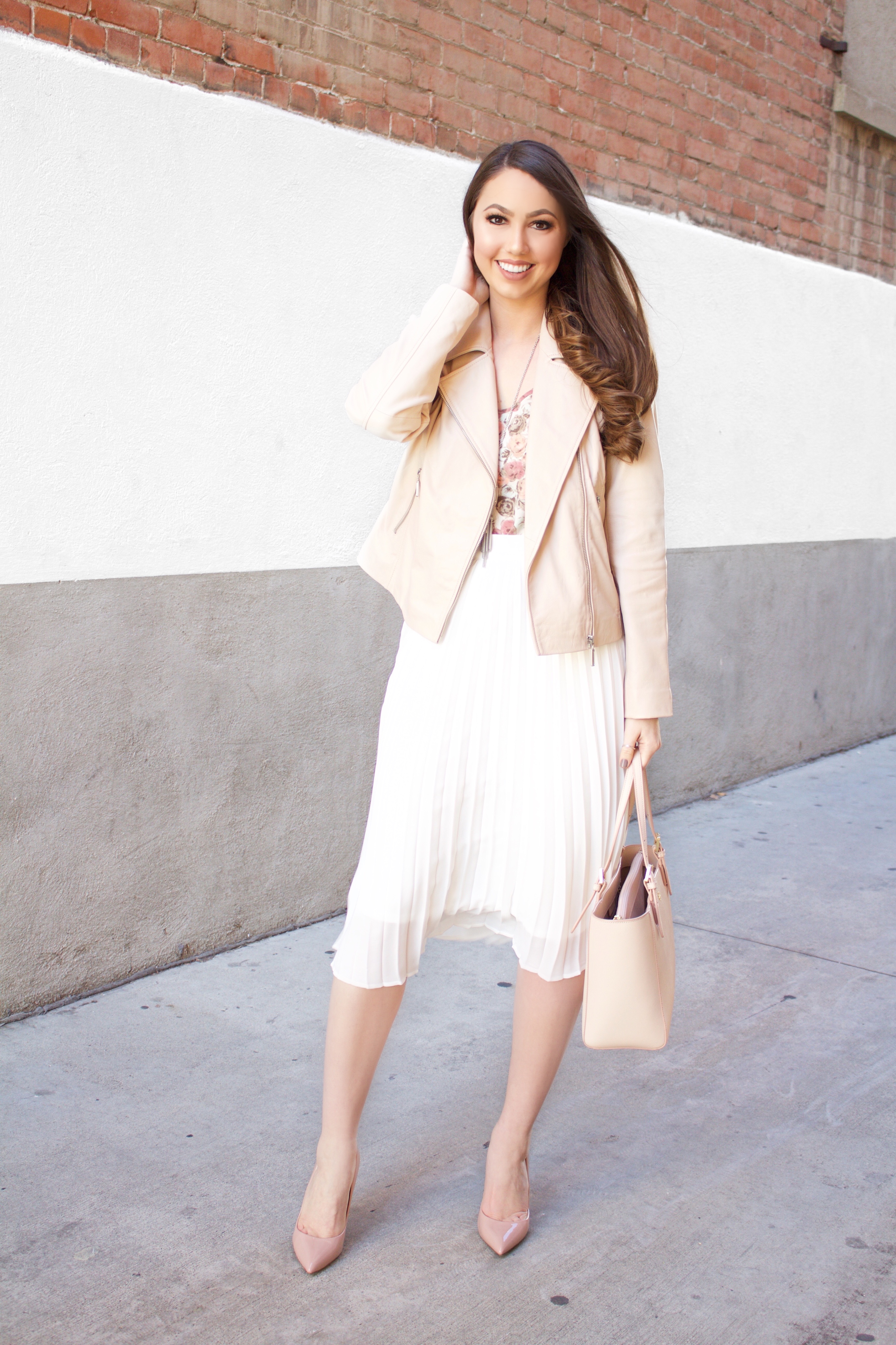 Outfit Details:
White Pleated Midi Skirt | Pink Leather Jacket (40% off) | Rose Silk Tank, old | Nude Pointed Toe Heels (color: Dark Blush Patent) | Light Pink Tory Burch Purse | Tassel Necklace (silver/white pearl) | Michele Diamond Deco Watch Face | Michele Two-Tone Watch Band | David Yurman Cable Bracelet | David Yurman Oval Link Bracelet
If you're looking to get to know me a little better and/or learn more about being a blogger, check out the posts below!
What I've Learned From Blogging
Thank you for celebrating My Styled Life's Blogiversary with me! I am looking forward to seeing what this year brings with it!
Cheers!
xoxo Kendall