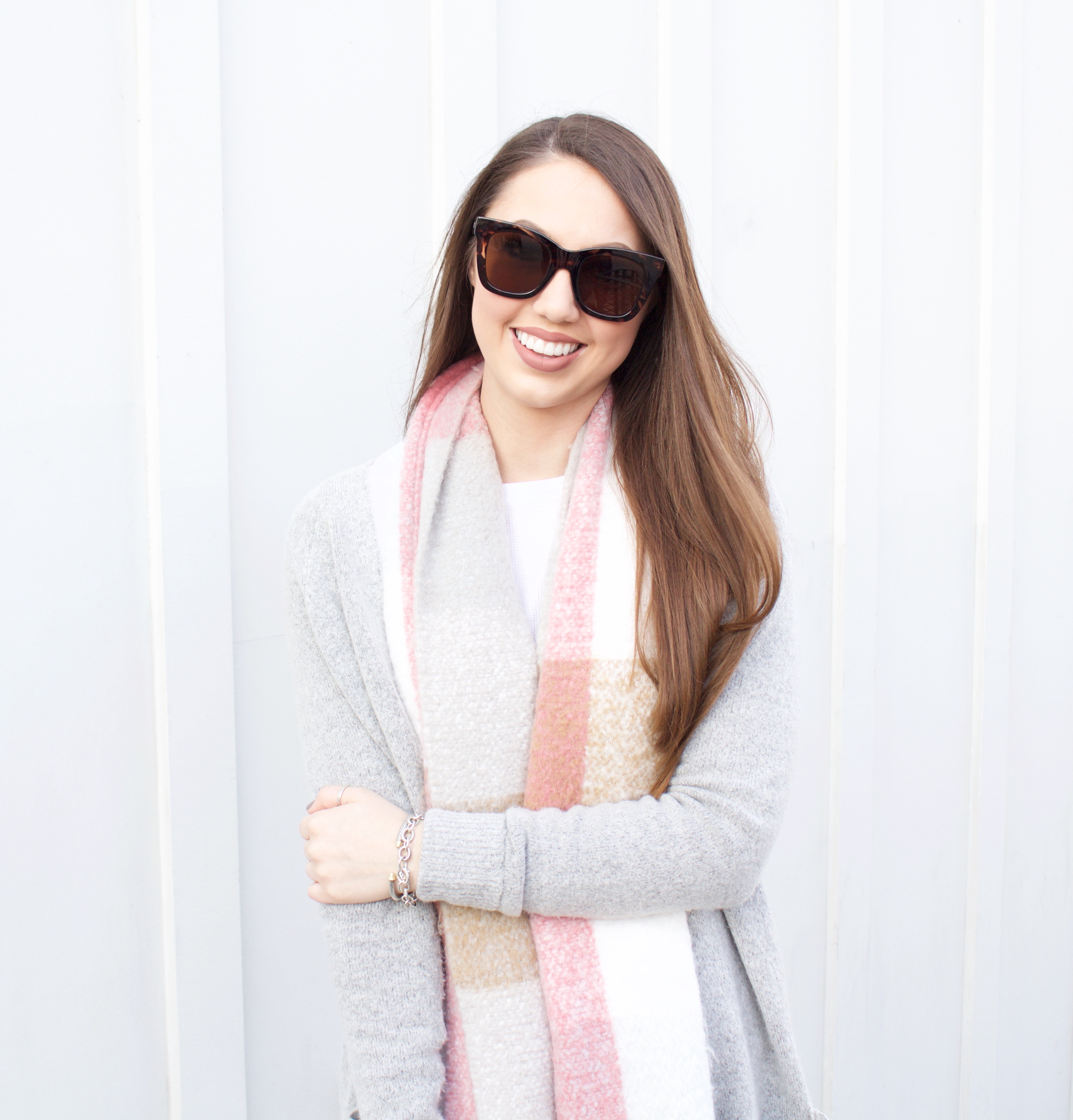 I know I'm not alone when I say that I own WAY too many scarves! So many that when I go to pull one down off the shelf there ends up being an avalanche of scarves. #keepingitreal However, while out holiday shopping in December I came across what is now my favorite winter scarf. Classifying it as a "favorite" says a lot about this scarf considering how many I own.
Anyway, there are a few reasons why I really love this scarf. The first is that it's really thick and soft. So many scarves on the market are thin and feel cheap, but this one doesn't. It's so cozy that you won't want to take it off. Another reason I love it is that it has fringe on the hem. Fringe is a big trend for 2018!! Lastly, the neutral color palette allows the scarf to be worn with many different outfit combinations. This is always something I look for when buying accessories. I hate purchasing items that can only be worn one way or with one outfit.
Okay so clearly I love this scarf, but I honestly am a fan of the rest of the outfit too! My cardigan is super soft and I'm thinking I need to purchase it in another color before it sells out. I paired it with a white thermal top from last season and my beloved OTK boots! Honestly, this outfit is my favorite type of look, which is similar to the post I wrote on my Signature Style. It's cozy, simple, and put together! What more could I want?!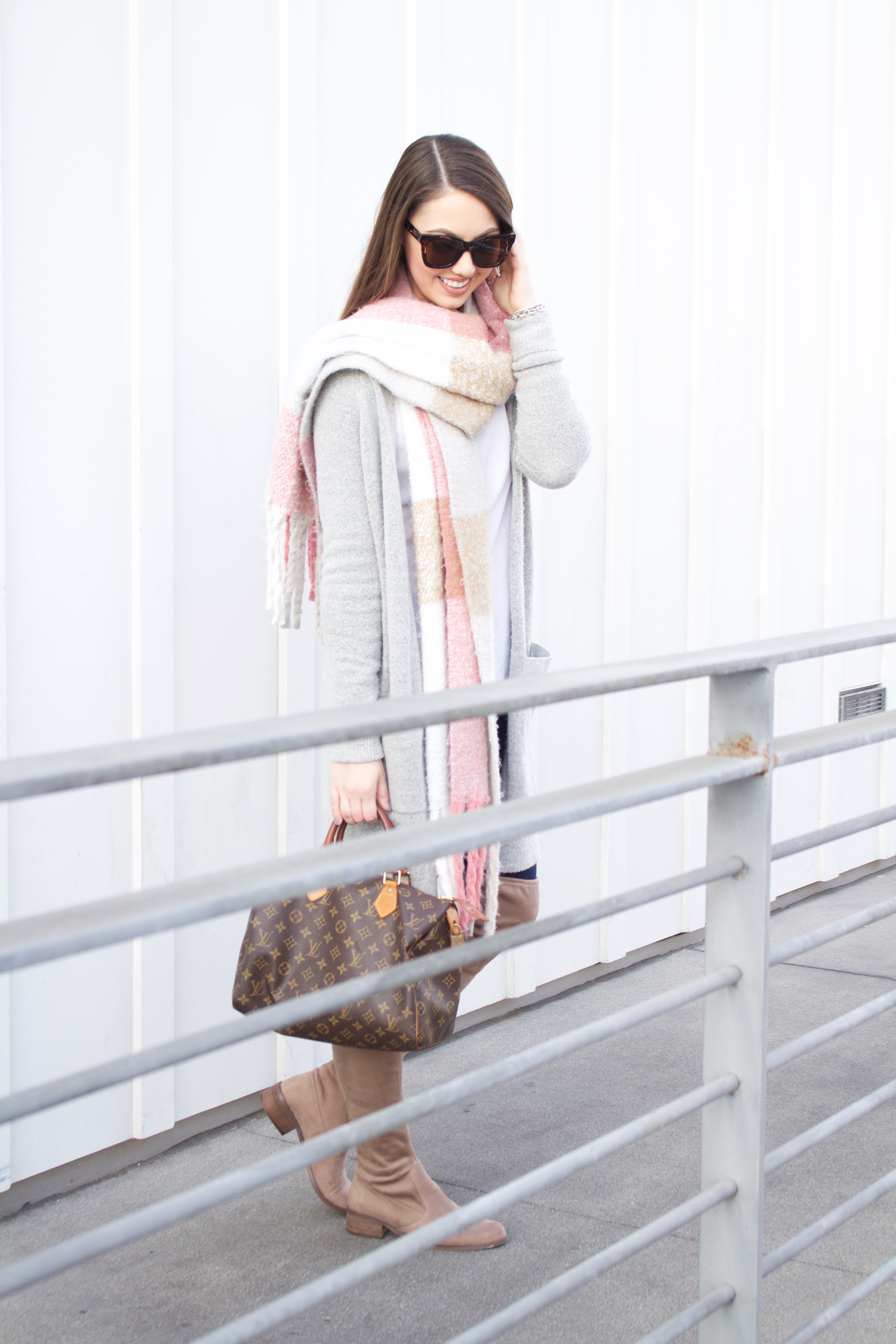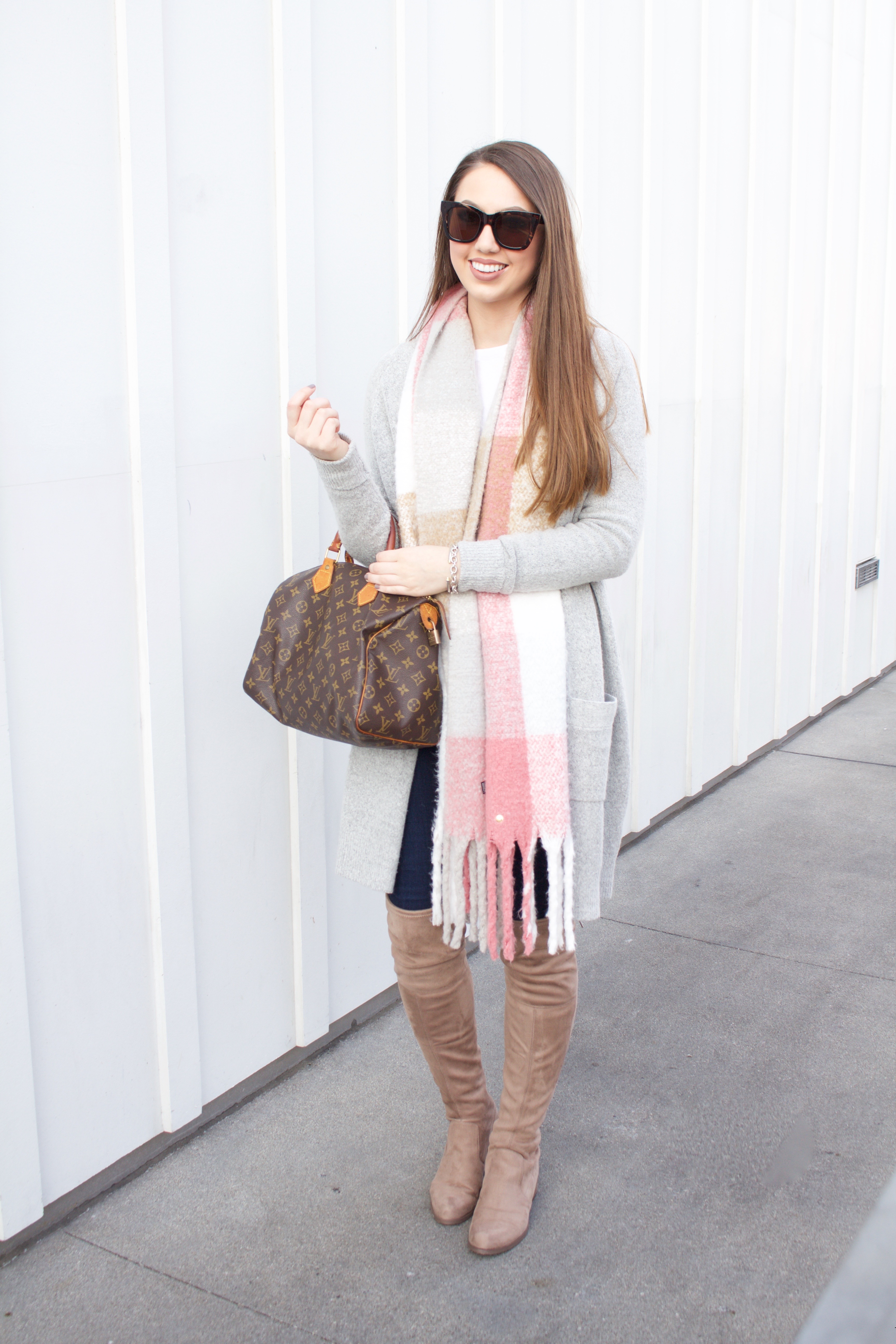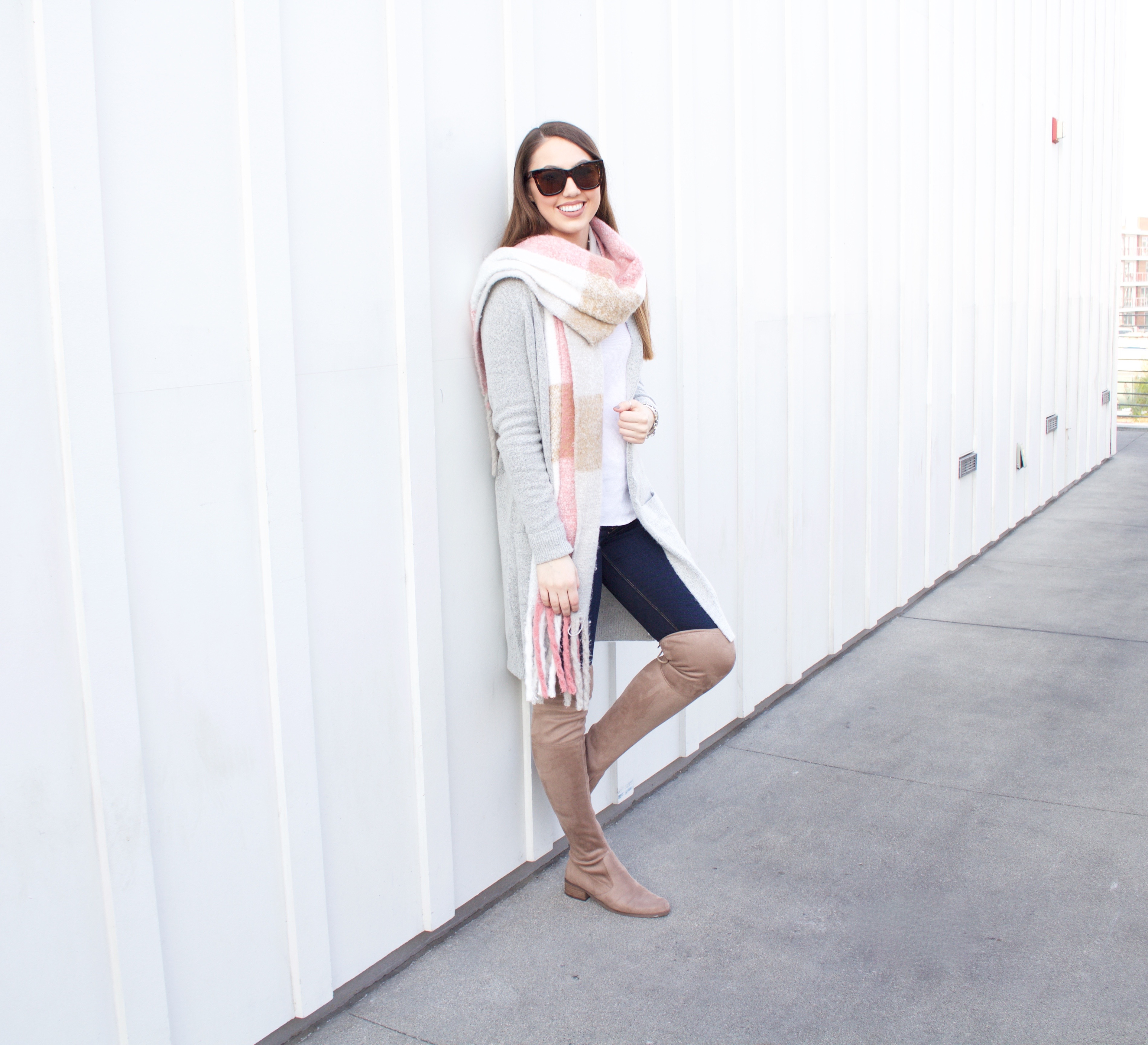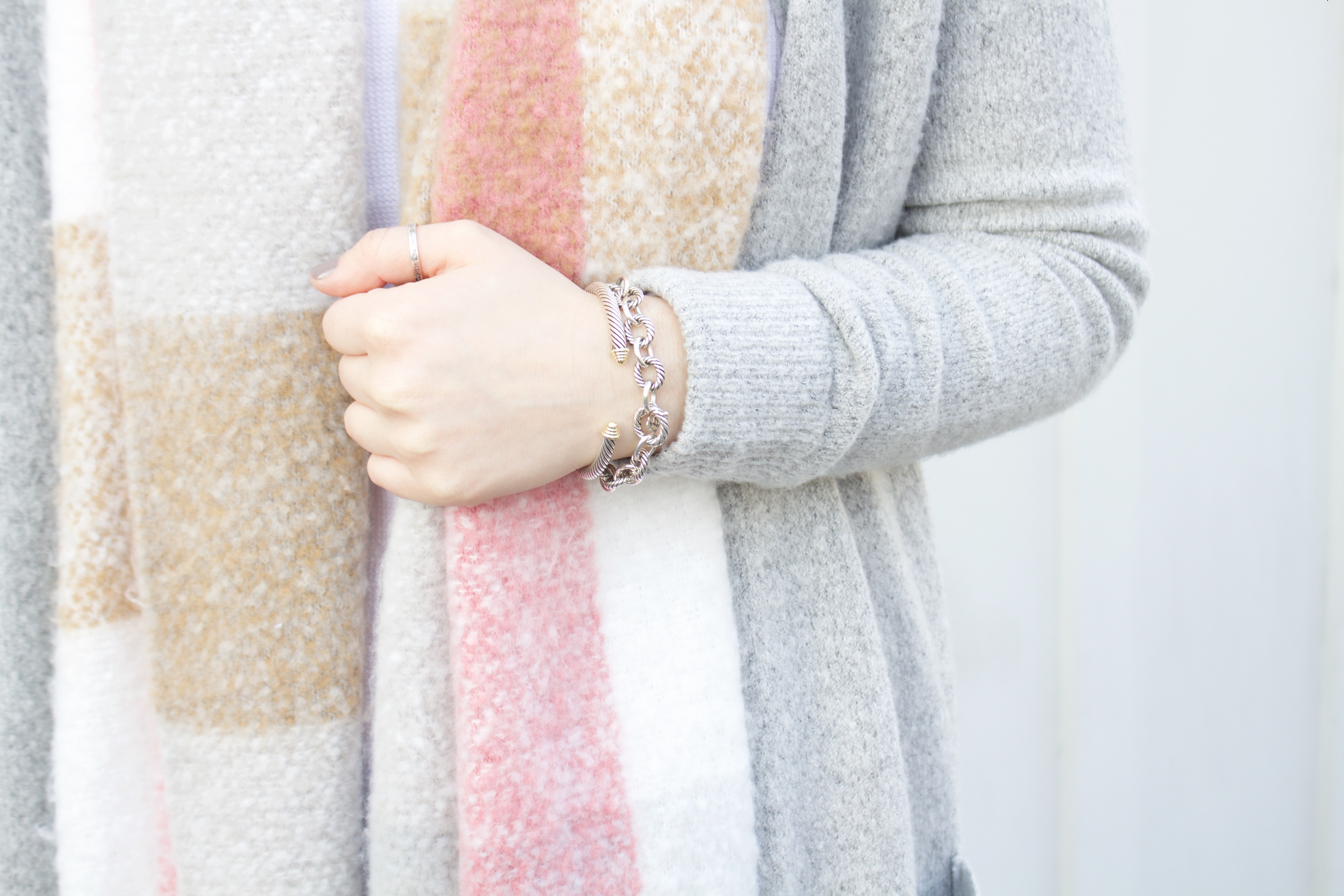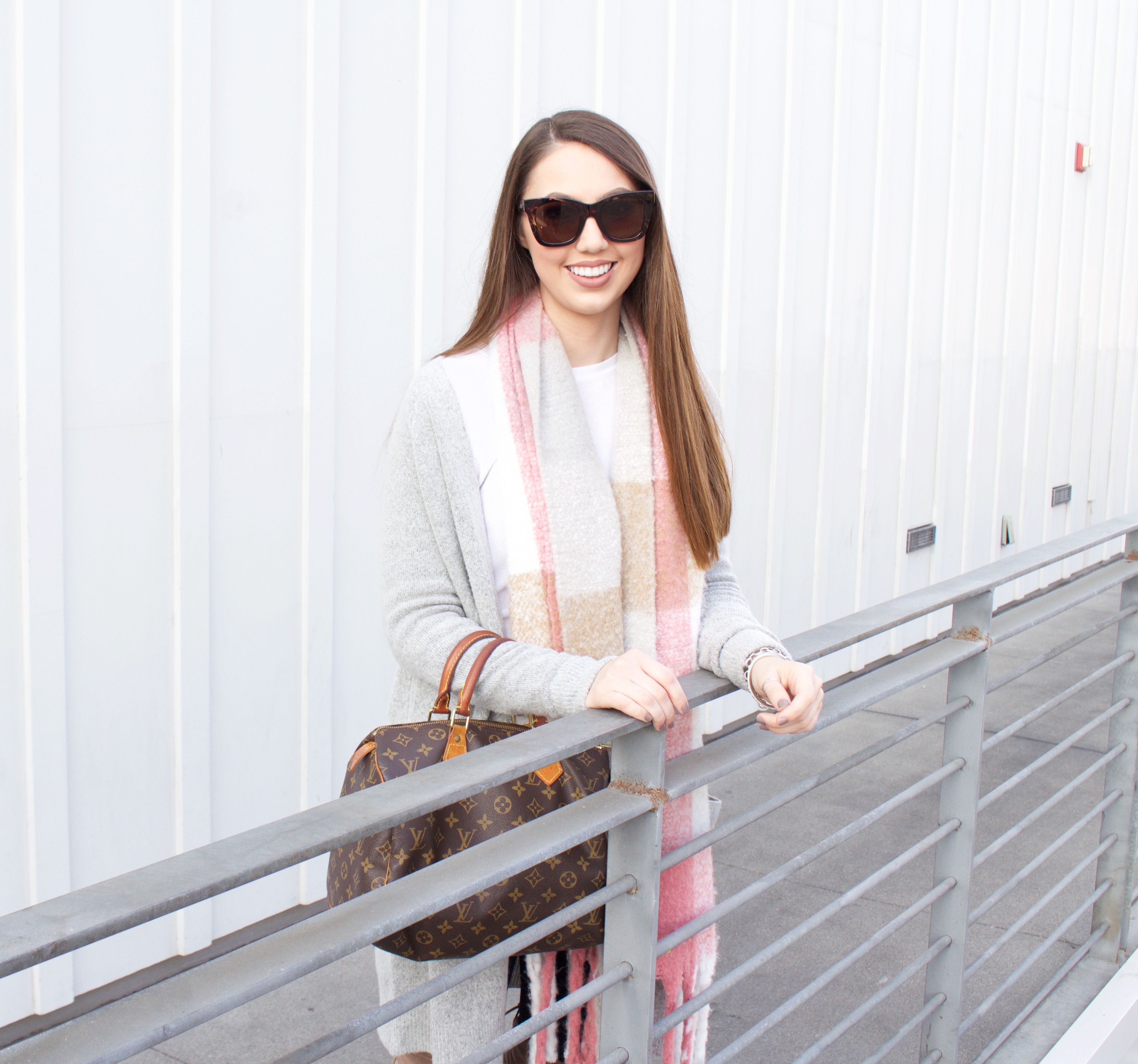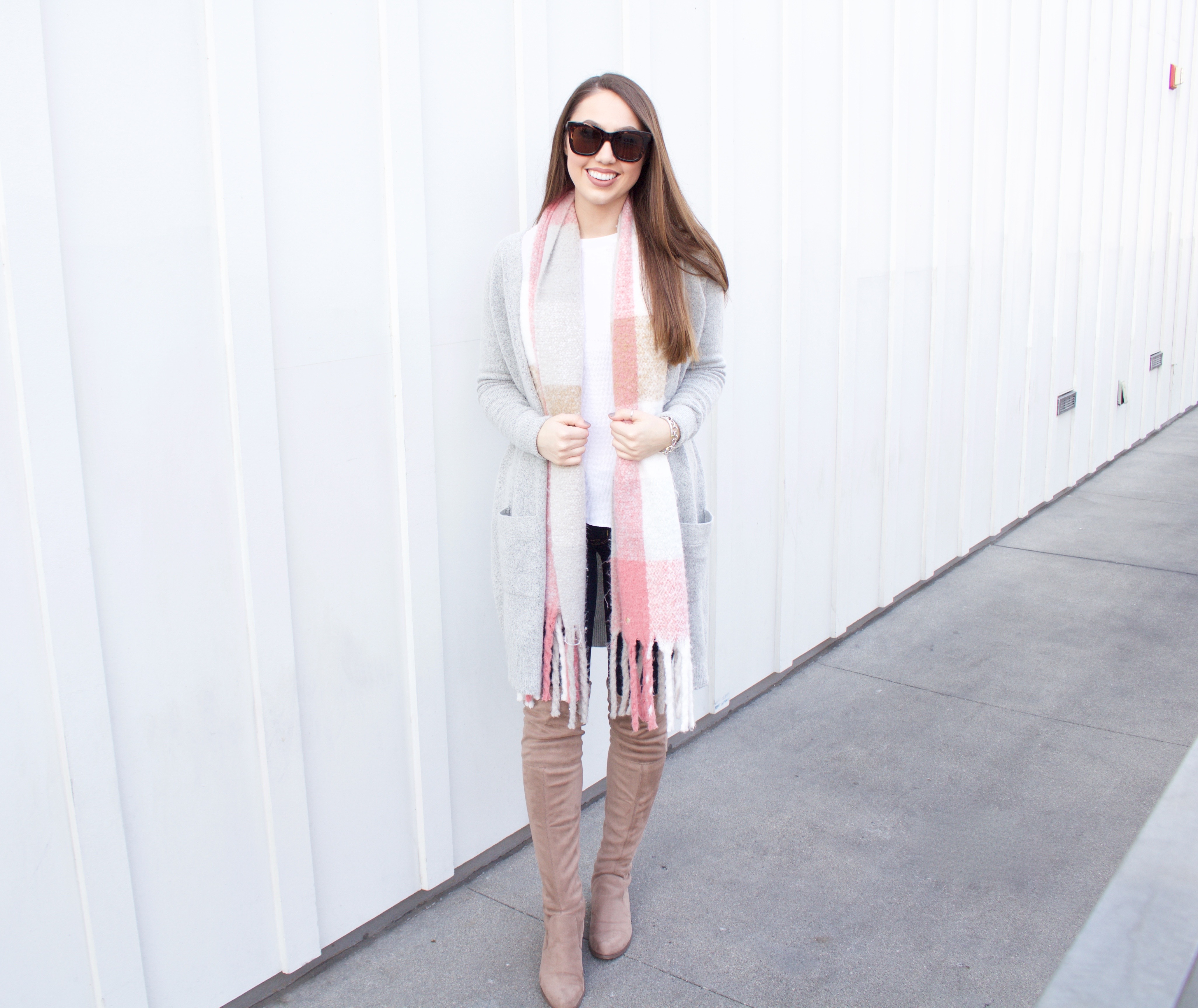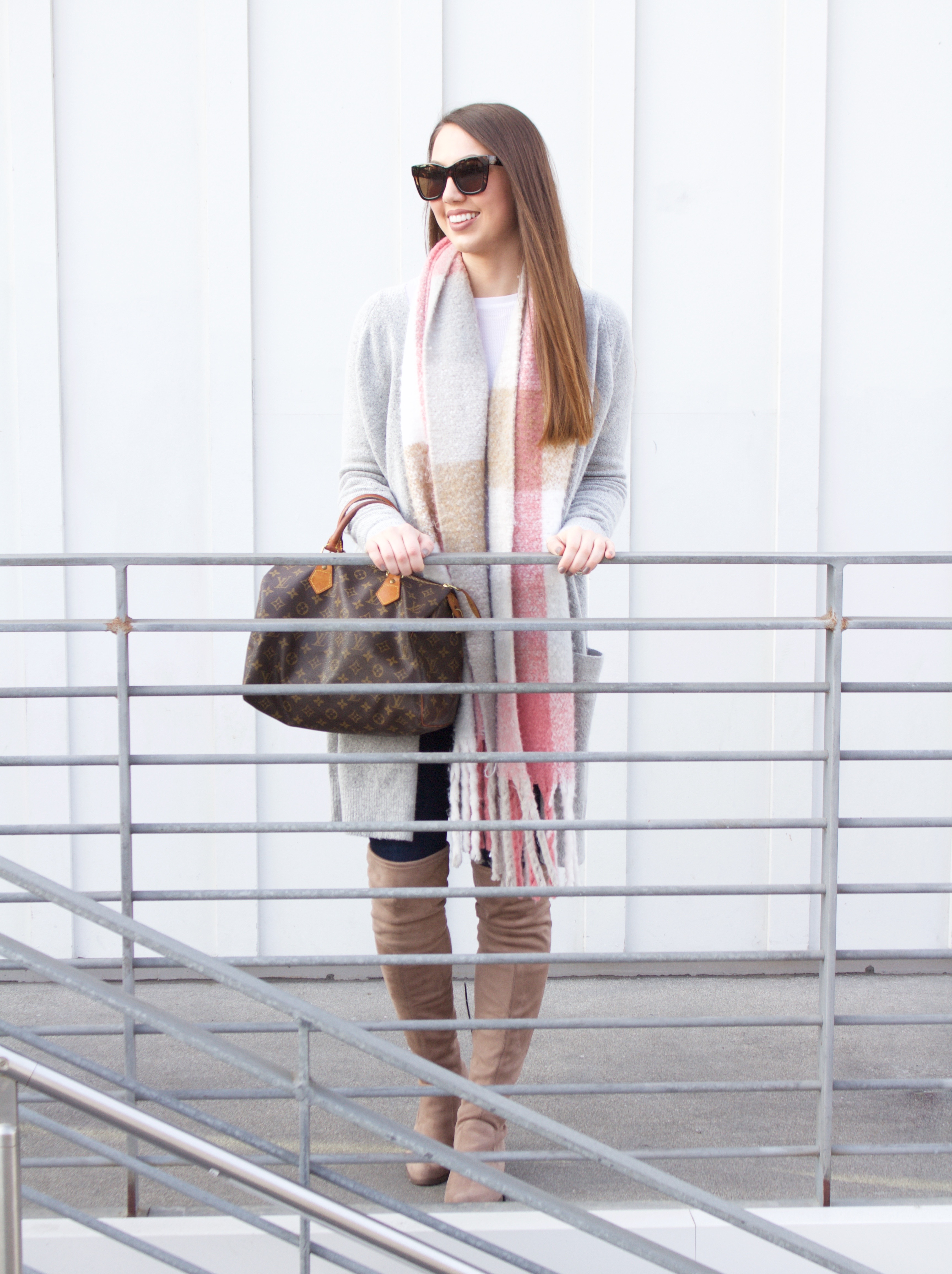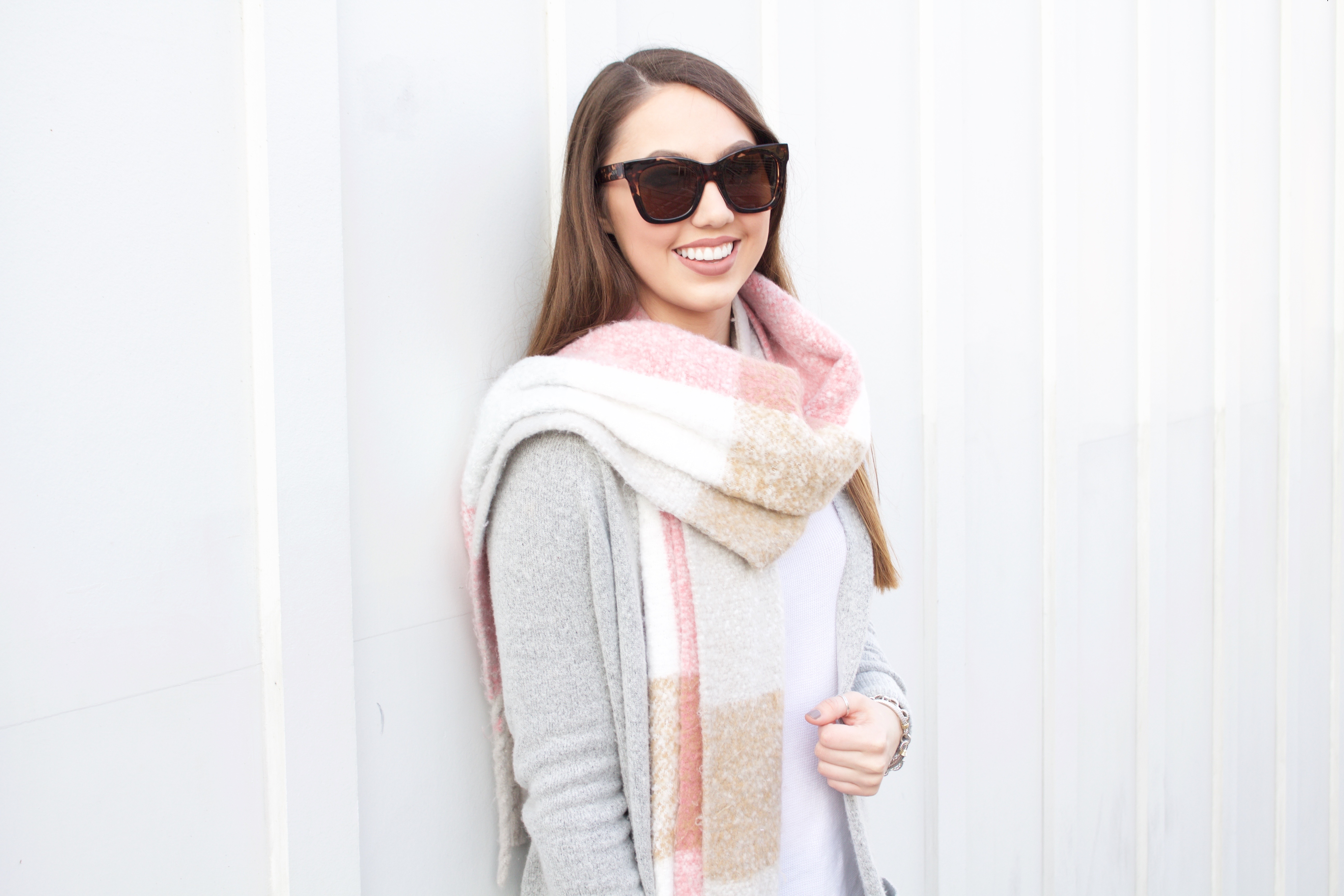 Outfit Details:
Gray Cardigan | BEST Scarf | Dark Jeans | Similar White Thermal top | Tortoise Quay Australia Sunglasses | Taupe Over the Knee Boots | David Yurman Cable Classics Bracelet | David Yurman Oval Link Bracelet
Thanks for reading!
xoxo Kendall