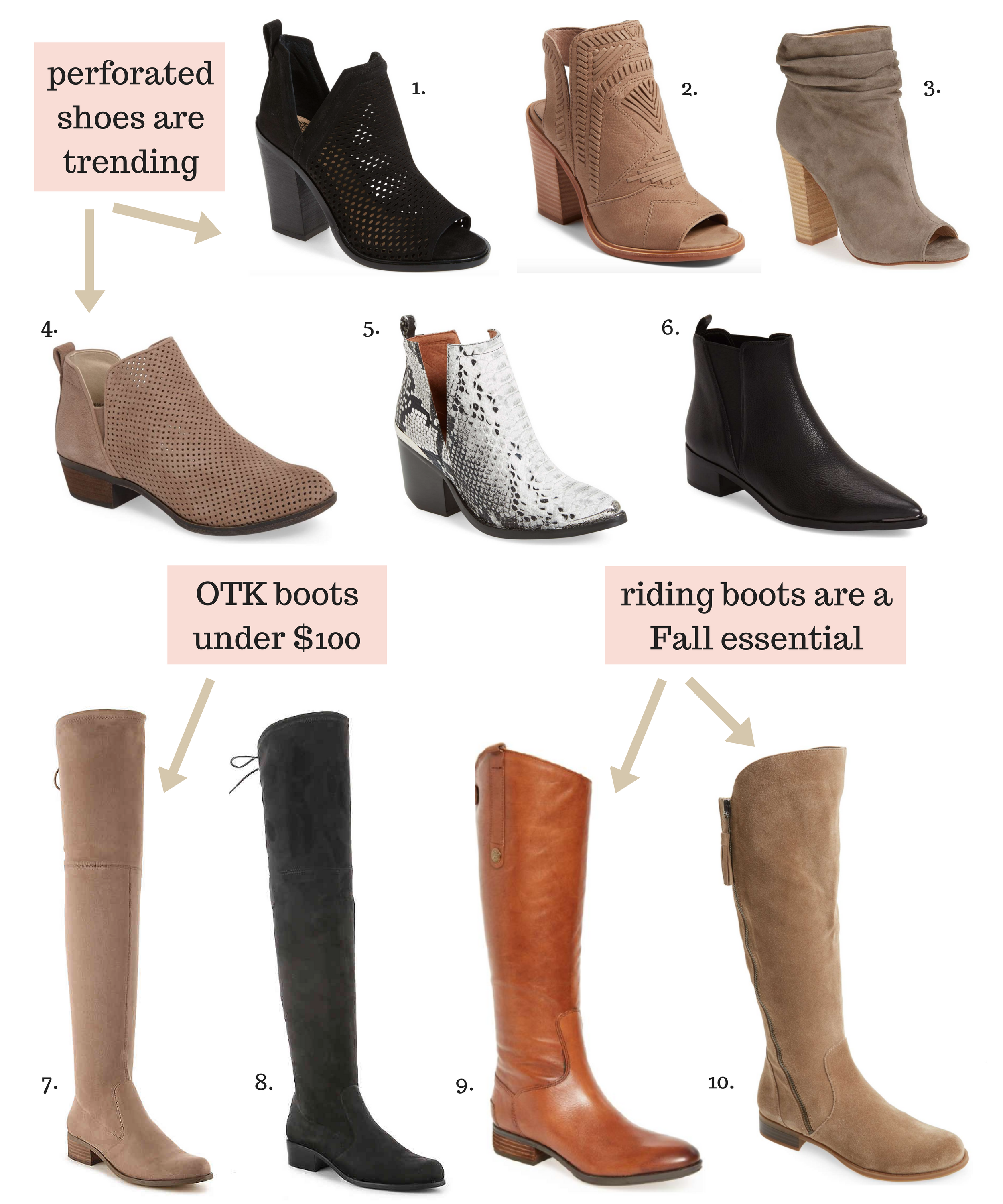 Must-Have Boots + Booties for Fall 2017:
1 | 2 | 3 | 4 | 5 | 6 | 7 | 8 | 9 | 10
Fall is here!! While I previously said I was not ready to let go of summer, I'm now SO ready to embrace fall. I'm ready for cozy sweaters, hot drinks, and…boots! Since I know many of you are into boots like I am, today I rounded up some of the cutest booties, peep-toe booties, and tall boots, including riding and over-the-knee options.
I know that I'm definitely eyeing these taupe suede OTK boots (#7). I own them in black already (#8) and they are the best! You also can't beat the $99 price tag considering that many OTK boots are over $200. If you want to see how I style them, then check out this post.
Also, this season I've noticed that perforated and peep-toe booties are trending. While not the most practical if you live in areas where it gets cold, they are super cute. I mean let's be real though, peep-toe booties are totally okay if you live in SoCal where the typical "cold" day is around 70 degrees outside. #spoiled
However, if you prefer regular booties and want a pair that goes with everything, these black ones are perfect. Riding boots are another fall staple and I love these leather ones and these suede ones. Which pair is your fav?!
I'm also in the market for a flat pair of booties, but I have not found a pair that I love yet. Let me know if you have a good recommendation!
Thanks for reading!
xoxo Kendall