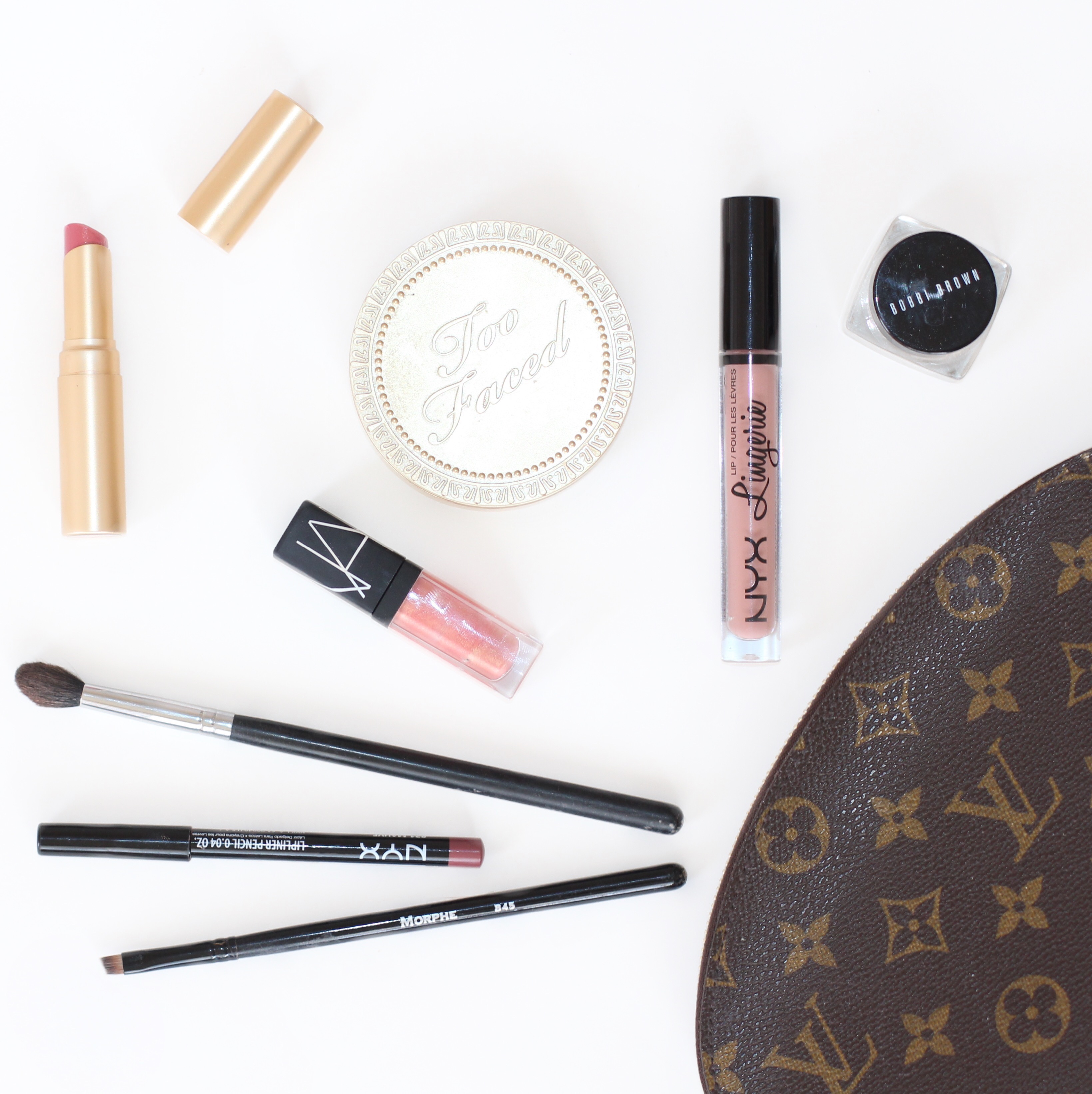 Some of you may know that my blogging journey started with all things beauty (more on that here), but over time I came to focus more and more on fashion! Despite this shift, my love for makeup has not gone away! In fact, I love it more now than ever before. As I was doing my makeup this morning I realized that I haven't shared any of my favorite beauty products lately, so today I'm doing just that! 
– NYX Lingerie (liquid lipstick) – Lace Detail: I'm pretty much obsessed with this color liquid lipstick! I wear it practically everyday and I've received so many compliments on it!
– Too Faced Sun Bunny Natural Bronzer: Want that bronze glow without damaging your skin in the sun? I use this pretty bronzer all the time! You will love it!
– Too Faced Lipstick – Spice Spice Baby: This isn't the normal color I go for with a lipstick, but lately I have been loving it! It goes with so many skin tones!
– NARS Lipgloss – Orgasm: I love the shine of this gloss & the color is perfect for Summer!
– Bobbi Brown Long-Wear Cream Shadow – Bone: This product is perfect for an everyday look!
– Morphe M330 Blending Brush: This is my go-to eyeshadow brush! I can't live without it! Plus it's super affordable!
– NYX Lip Liner – Mauve: This liner is perfect for the 90s looking lip, but I also love wearing it under my NYX liquid lipstick!
– Morphe B45 Angled Brush: If you like winged eyeliner like I do, this angled brush is perfect for creating a sharp wing!
Thanks for reading!
xoxo Kendall