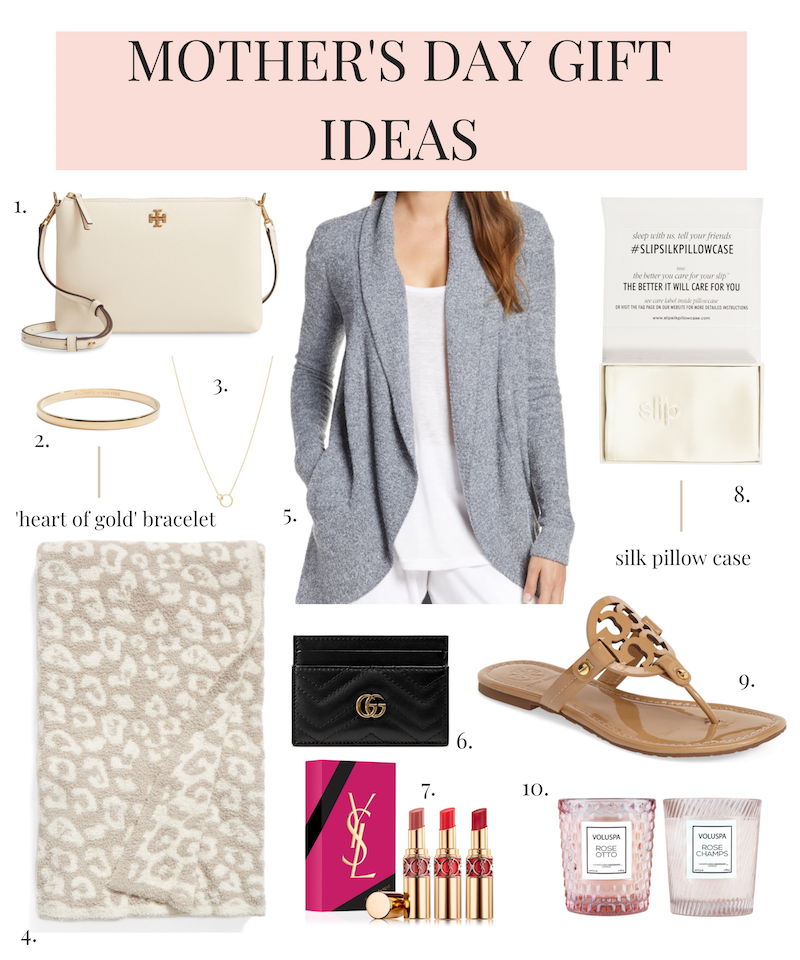 1 | 2 | 3 | 4 | 5 | 6 | 7 | 8 | 9 | 10
Mother's Day is just around the corner and since I like to plan ahead, I'm already thinking of Mother's Day Gift Ideas. Since retailers are not open, I made sure that all these items are available online. Perfect for gifting during quarantine! You could even have them directly shipped to your mom's house!
One of my most-loved household items is this cozy leopard blanket. This blanket comes in a few shades, but the stone/cream one always sells out. Due to the price, I know a lot of people are hesitant about this blanket. However, I promise that once you feel how soft and well-made it is, you will want one not only for mom, but for yourself. The same brand also makes solid color ones if leopard isn't your thing as well as cardigans. I own this cardigan in several colors and my mom does too! It's one of her favorite things to wear since it's so soft.
If you want to get mom a nice piece of jewelry that's under $100, I highly recommend looking at pieces from gorjana. gorjana is one of my favorite jewelry brands and I wear their jewelry daily. This connected loop necklace is so beautiful and available in silver and gold. Another jewelry piece I really love gifting people is this Kate Spade Heart of Gold Bracelet. It's simple, but so meaningful.
Also, you can never go wrong with a pair of Tory Burch Miller Sandals. I have them in a few colors and wear them all spring and summer!
Which of these Mother's Day Gift Ideas is your favorite?! I'll be sharing more ideas soon here so keep checking back! Also, if you have a certain budget for a gift and want to spend no more than it, let me know. I'd be happy to share some gift ideas with you that fit within your budget. Just send me a DM on Instagram or an email!
Thanks for reading!
xoxo Kendall