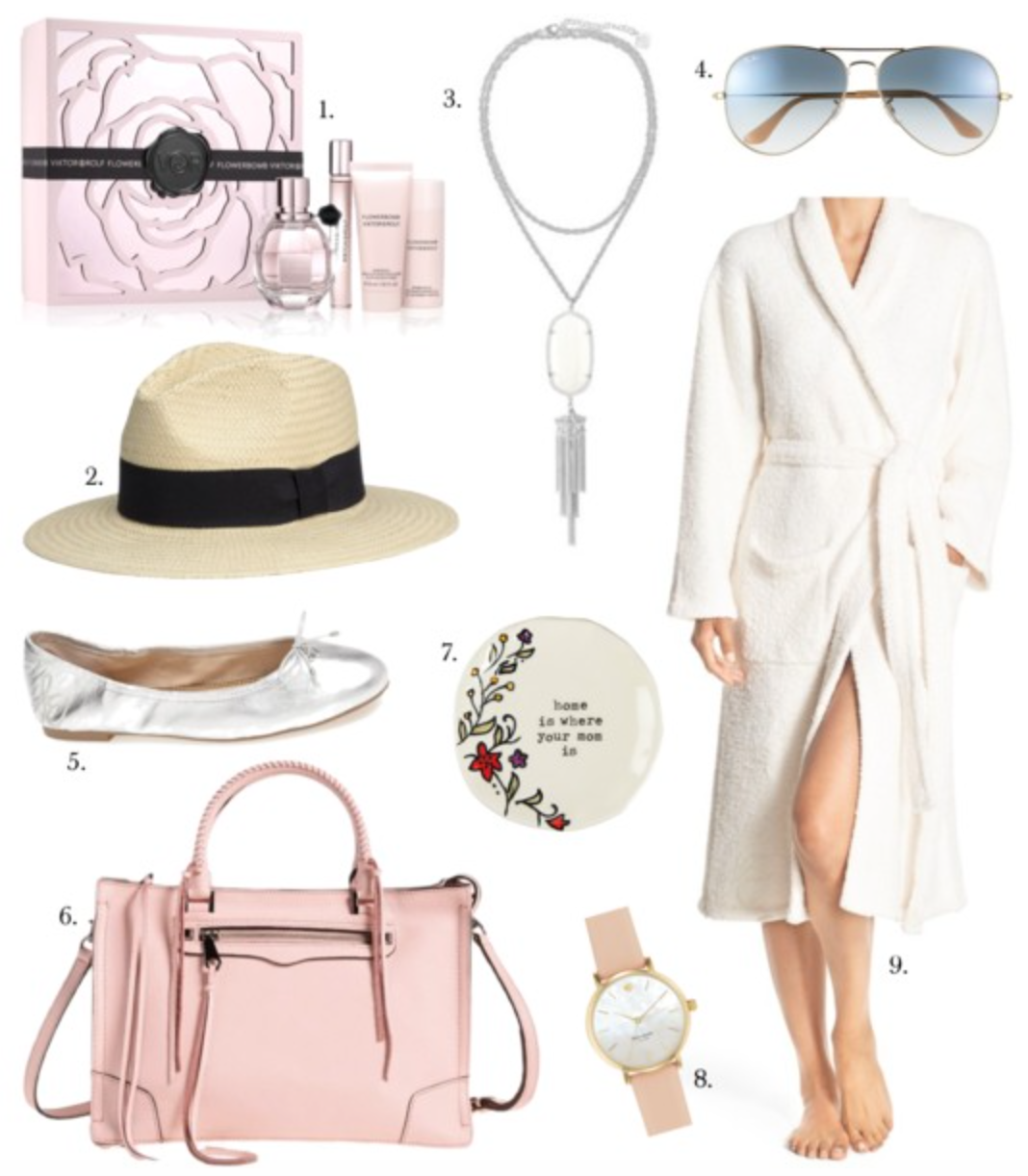 1 | 2 | 3 | 4 | 5 | 6 | 7 | 8 | 9
I was looking through my calendar the other day and realized that we have a very important holiday coming up: Mother's Day!!! While this is a holiday where handmade gifts and cards are always acceptable, I wanted to share the gifts I think your mom would love to receive if you're interested in hitting the mall to look for a gift (or doing some online shopping!).
As you can see, I have a couple jewelry picks here! It's something I think you can never go wrong with! I absolutely love this Kendra Scott tassel necklace and I love how pretty this watch is! Since Summer is coming, I think that giving your Mom a cute hat and sunnies is also a great gift idea. For the mom that deserves some pampering (they all deserve it!), giving a fluffy robe is never a bad idea! You could even throw in a gift card to a spa. So many options!
Thanks for stopping by! Do you already know what you're getting your Mom? I'd love to hear your ideas!
xoxo Kendall