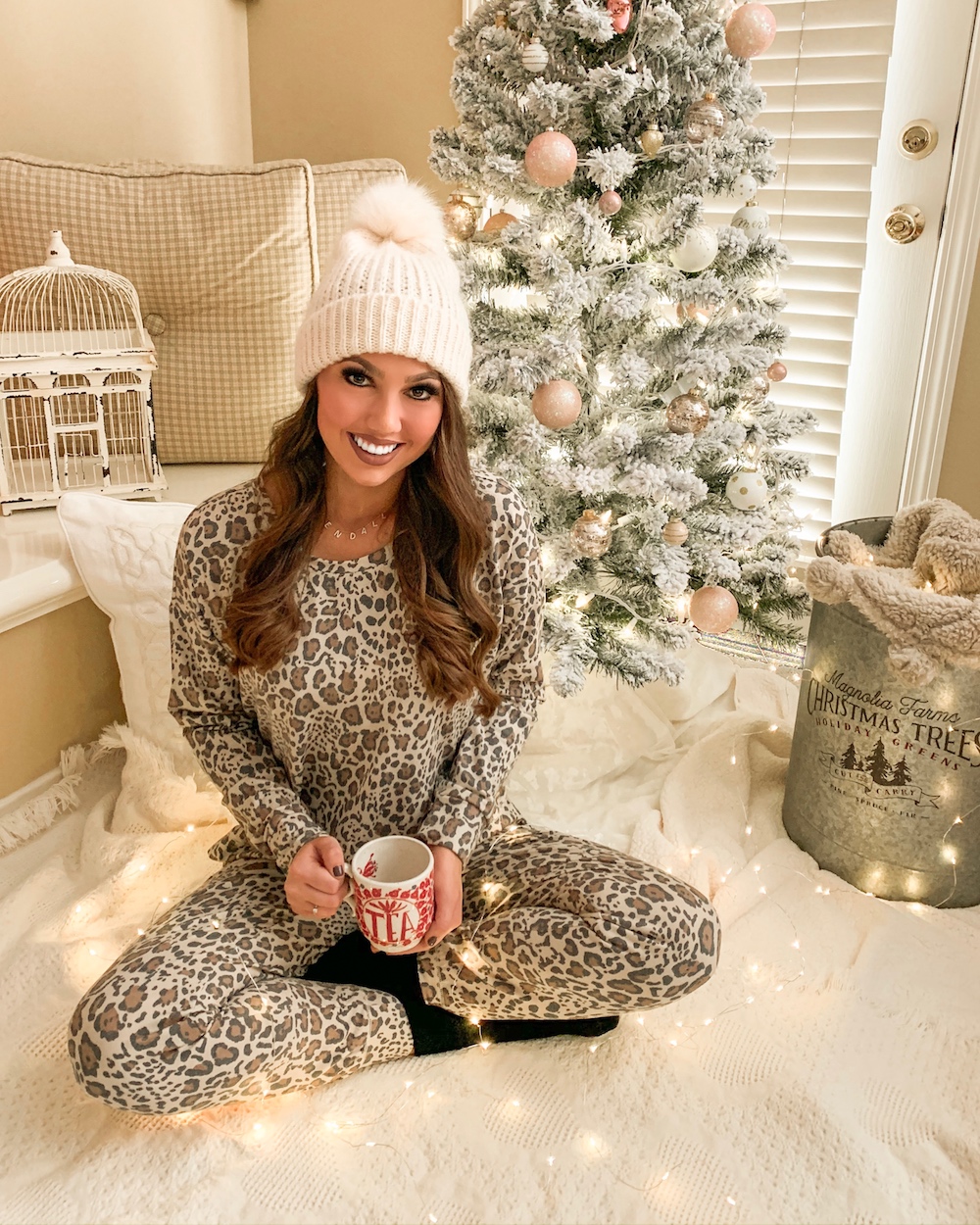 When I shared this leopard lounge set on Instagram last week, so many of you LOVED it! Since I had such a positive response to it, I wanted to share it in a blog post as well. The exact items are linked at the bottom of this post for those looking for outfit details. I've also shared my home decor pieces that are still available.
Anyways, back to the outfit! I think that this leopard lounge set is so adorable! It is a terry material, so it's more of a lounge set than pajamas, however, it's still comfortable. The plus side is that with the terry material, you can totally wear the top with jeans or the bottoms with a t-shirt while out running errands.
I love the red stripe down the side of the bottoms — the perfect pop of red to add a festive touch to the look. If you get matching pjs for the girls in your family each holiday season, this set would be so cute! The top and bottoms are sold separately, but I've found a retailer below that has a full size run in both pieces!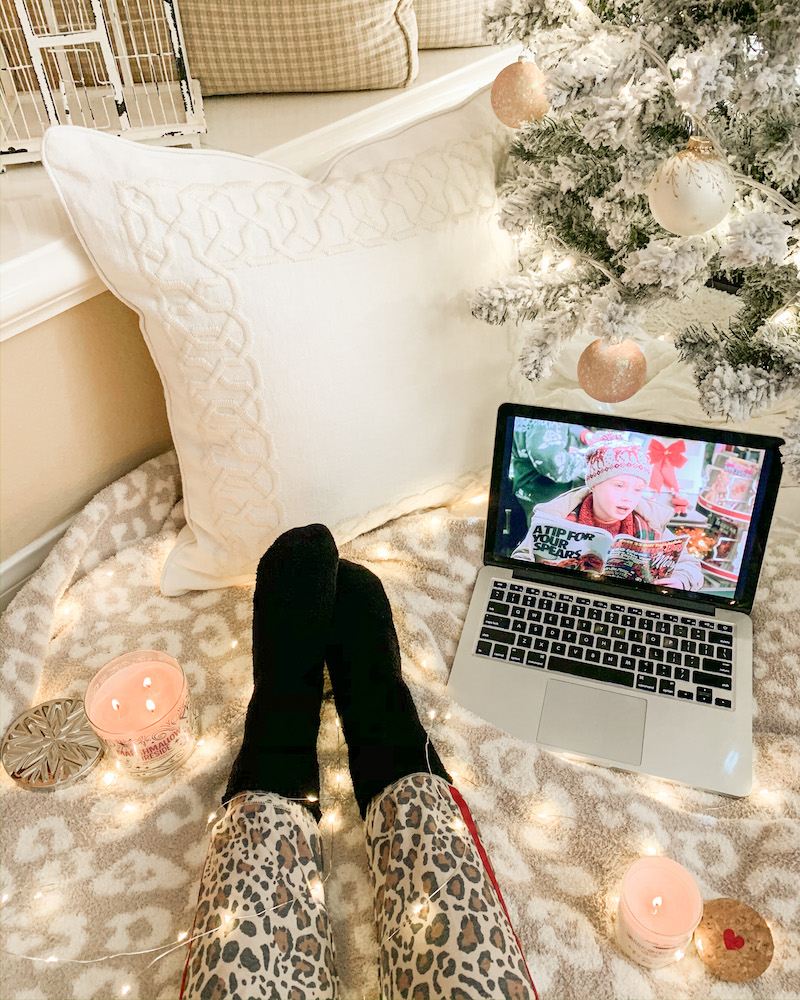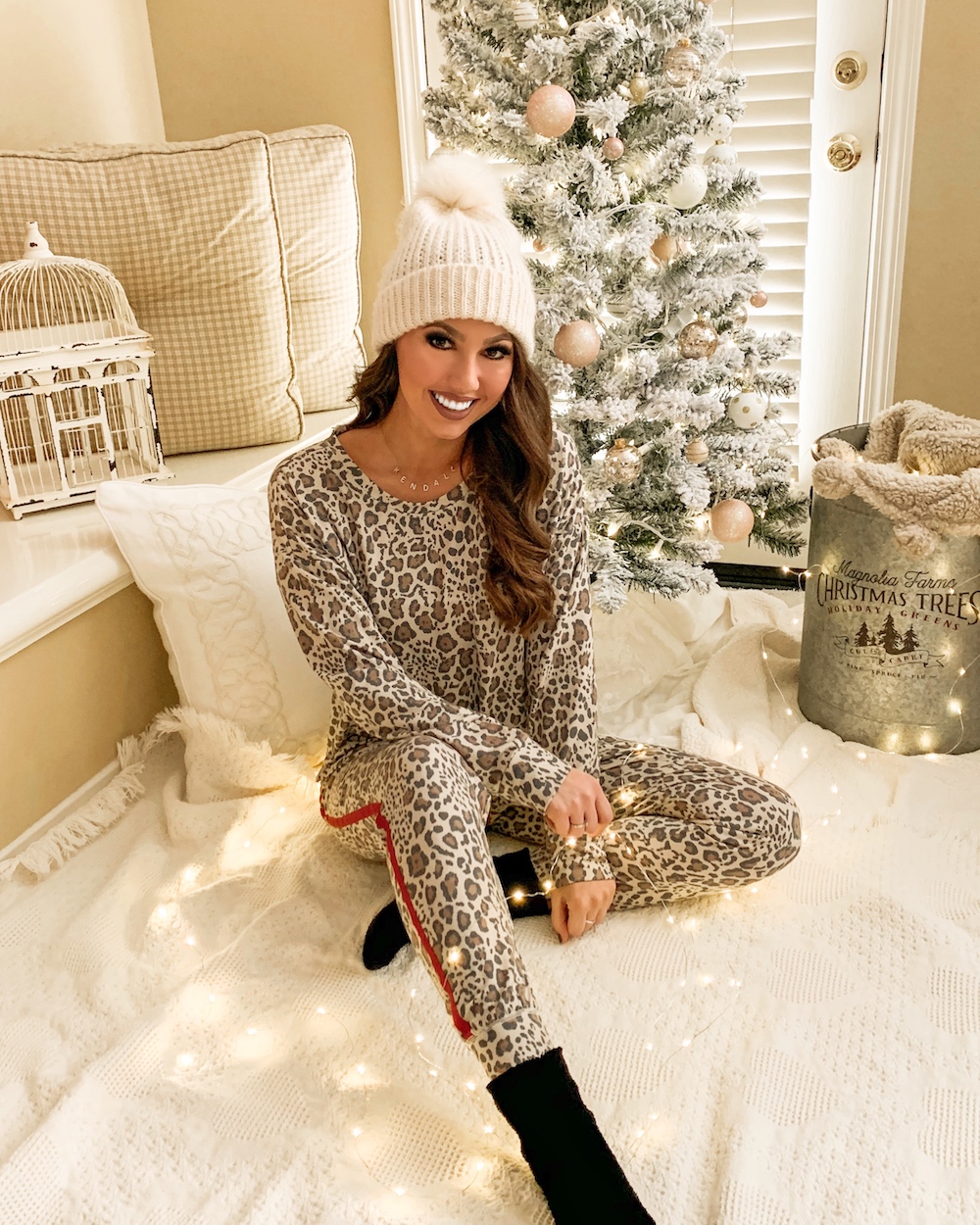 Shop My Outfit + Home Decor
Leopard Lounge Top | Leopard Lounge Pant | Black Butter Socks | Crystal Name Necklace | Flocked Christmas Tree ($35) | Fairy Lights | Pom Pom Throw Blanket | Ivory Pillow Case
Thanks for reading! Keep checking my Holiday page for more holiday outfit ideas  + gift guides!
xoxo Kendall