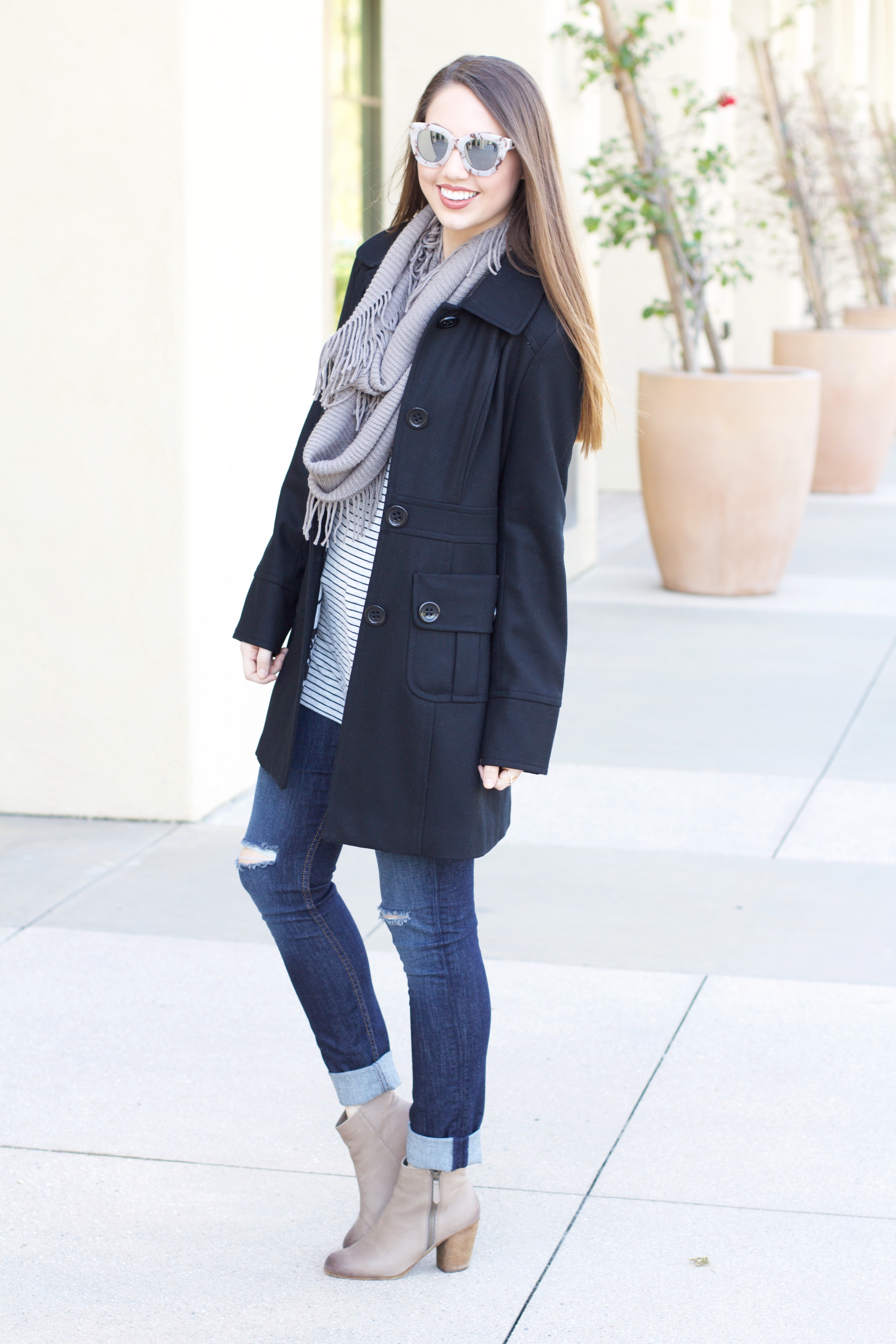 Hello hello my loves! After a few days off from blogging I'm back and I have a ton of fun posts coming your way starting with today's look. It has been SO cold lately that I've been layering like crazy. Okay, lets be honest…it has been in the low 60's every day, but when you're a native Southern Californian this is cold. Luckily it's going to heat up a little this weekend, which is perfect because I have the rest of the week off and I'm planning on exploring around SoCal. I may have lived here my entire life, but I always seem to find new places! I'm thinking of doing a guide to Orange County if that's something you're interested in!
Anyways, as I was searching through my mom's closet – anyone else do this?! – I found this simple black peacoat that I just had to borrow. I styled it with distressed denim, a striped tunic and booties to create a casual everyday winter outfit, but I just realized it would be super cute with a dress and heels for a night out! Maybe Valentine's Day?! This coat is definitely a versatile piece that every woman needs in her closet.
Also, if you haven't yet, make sure to enter your email in the sidebar to subscribe to my blog! That way you will be the first to see new posts when they go live on MSL!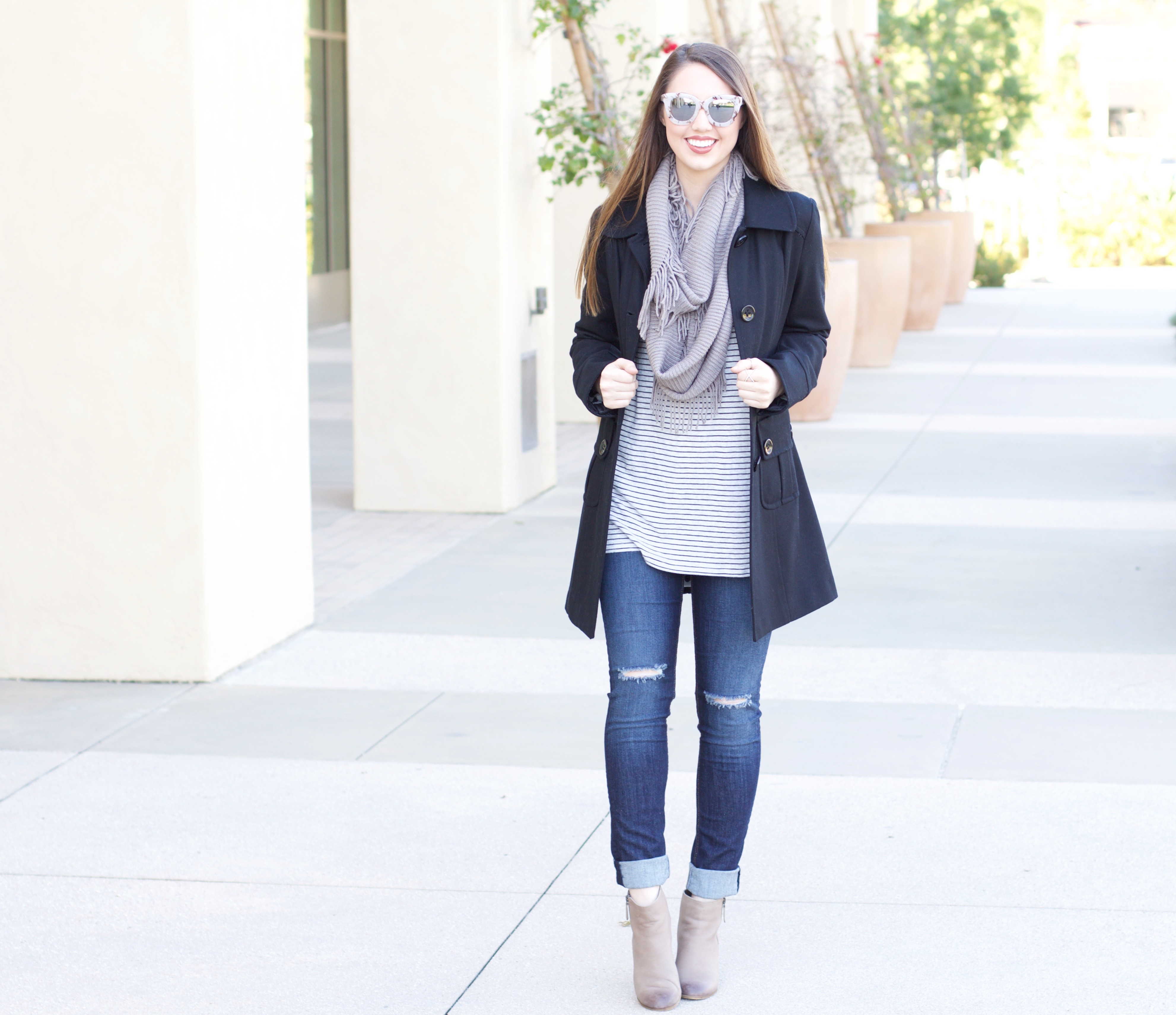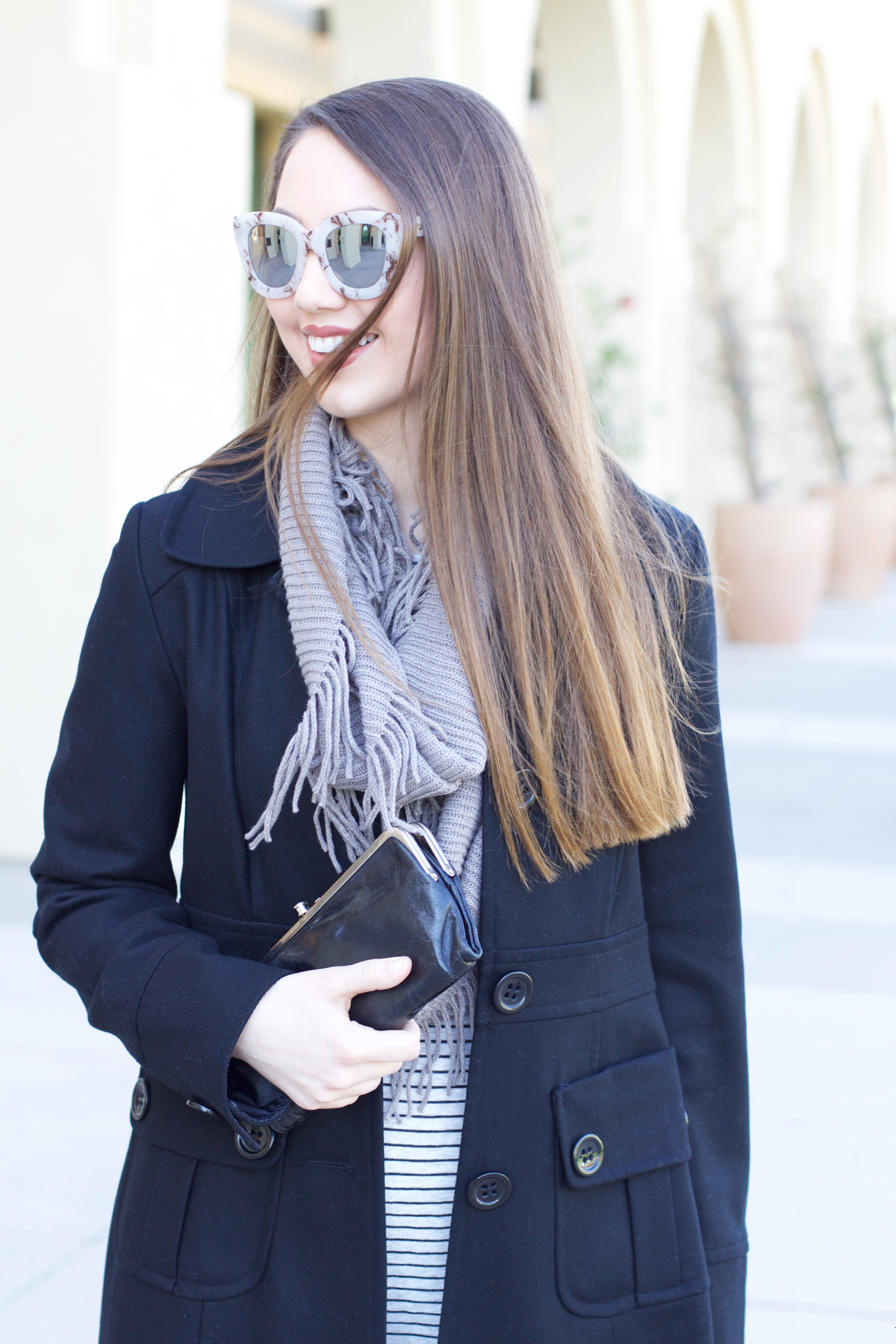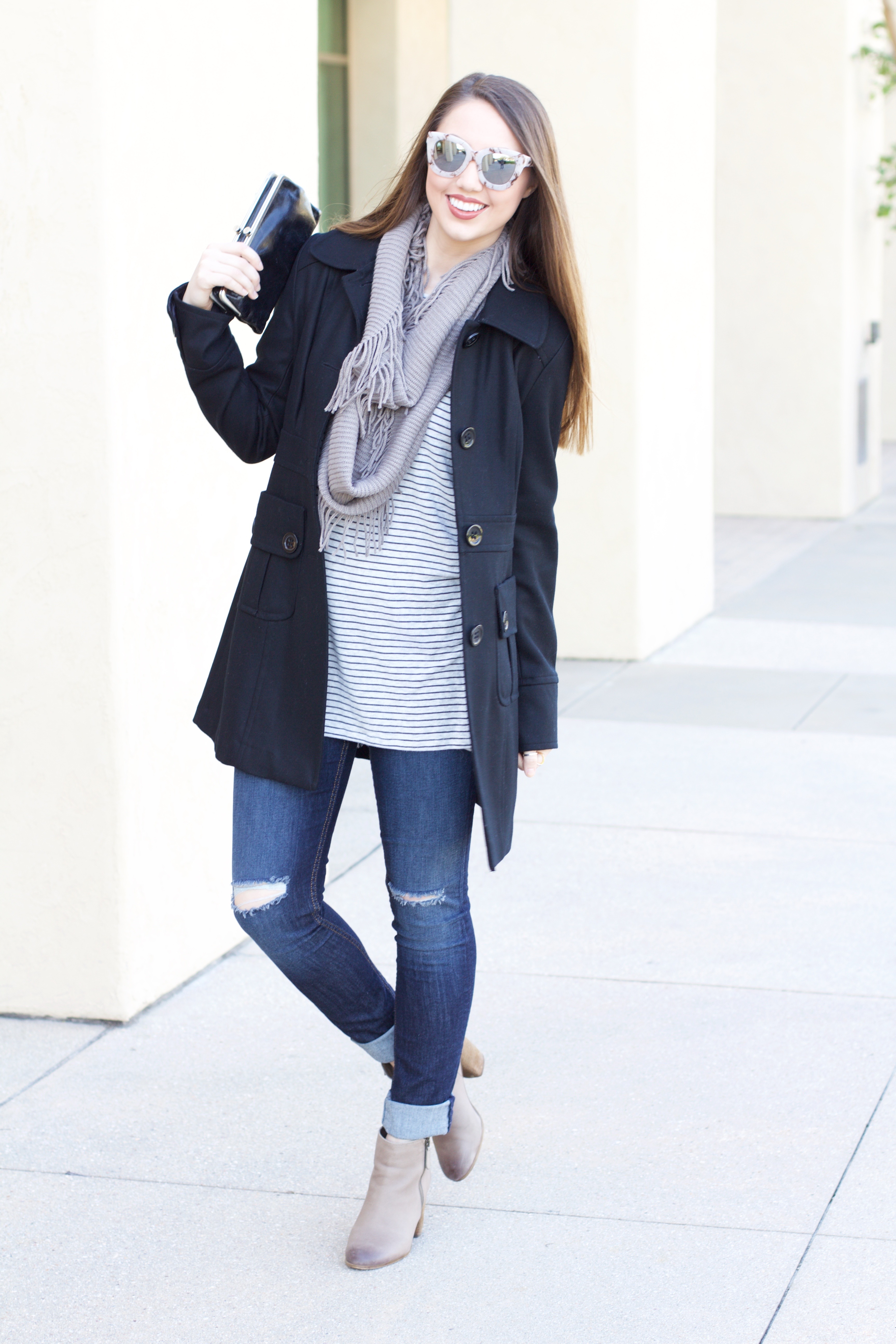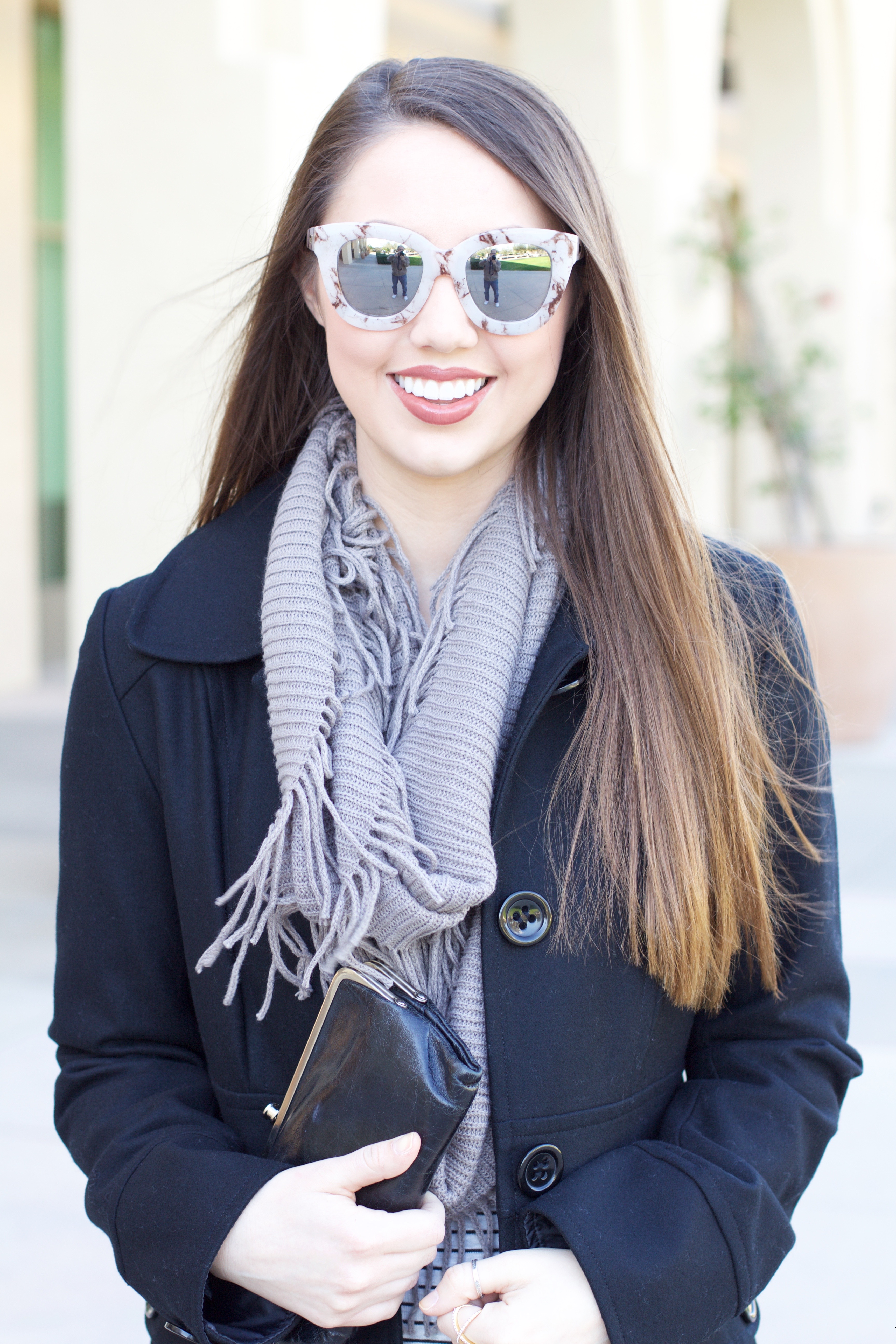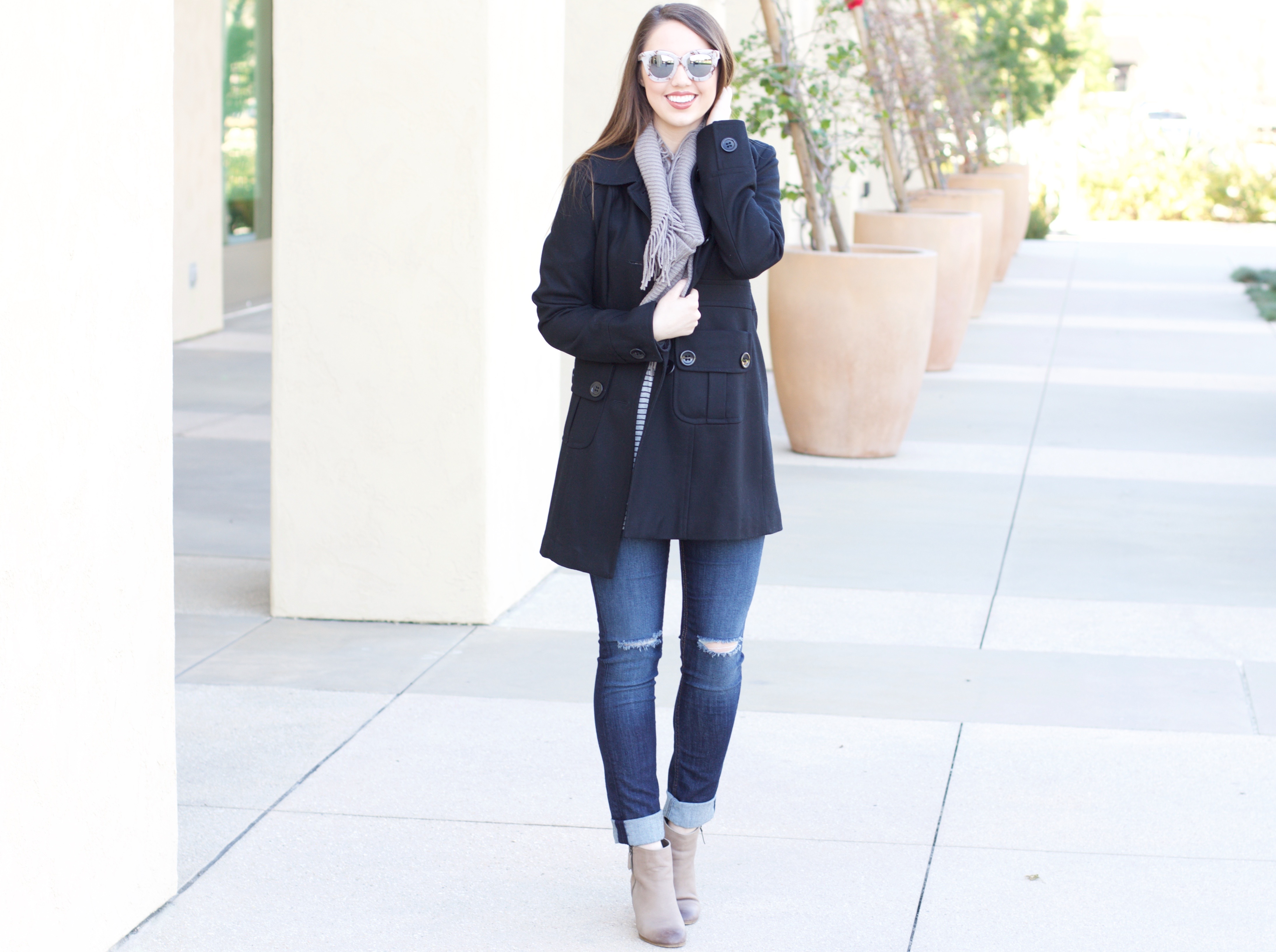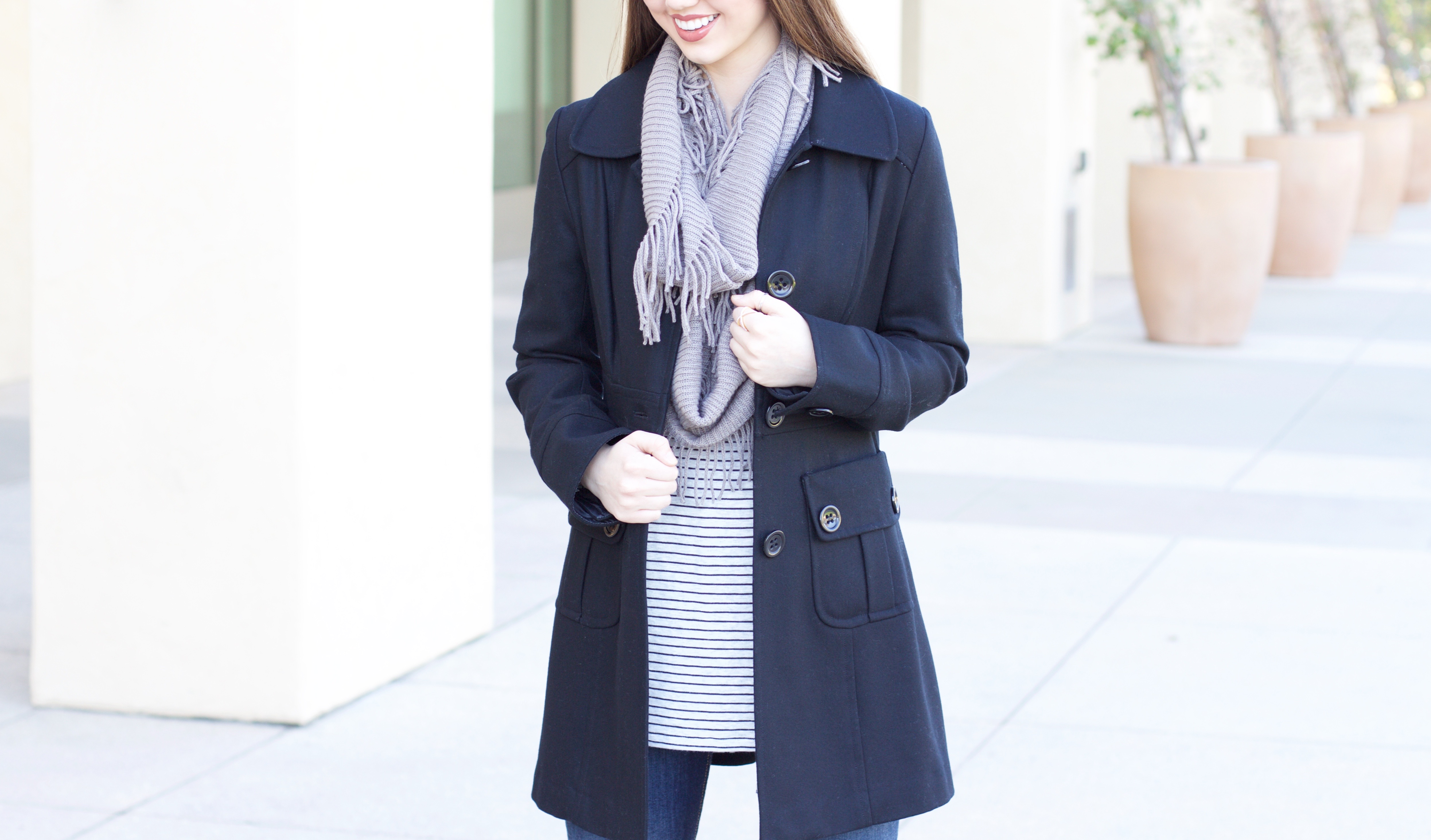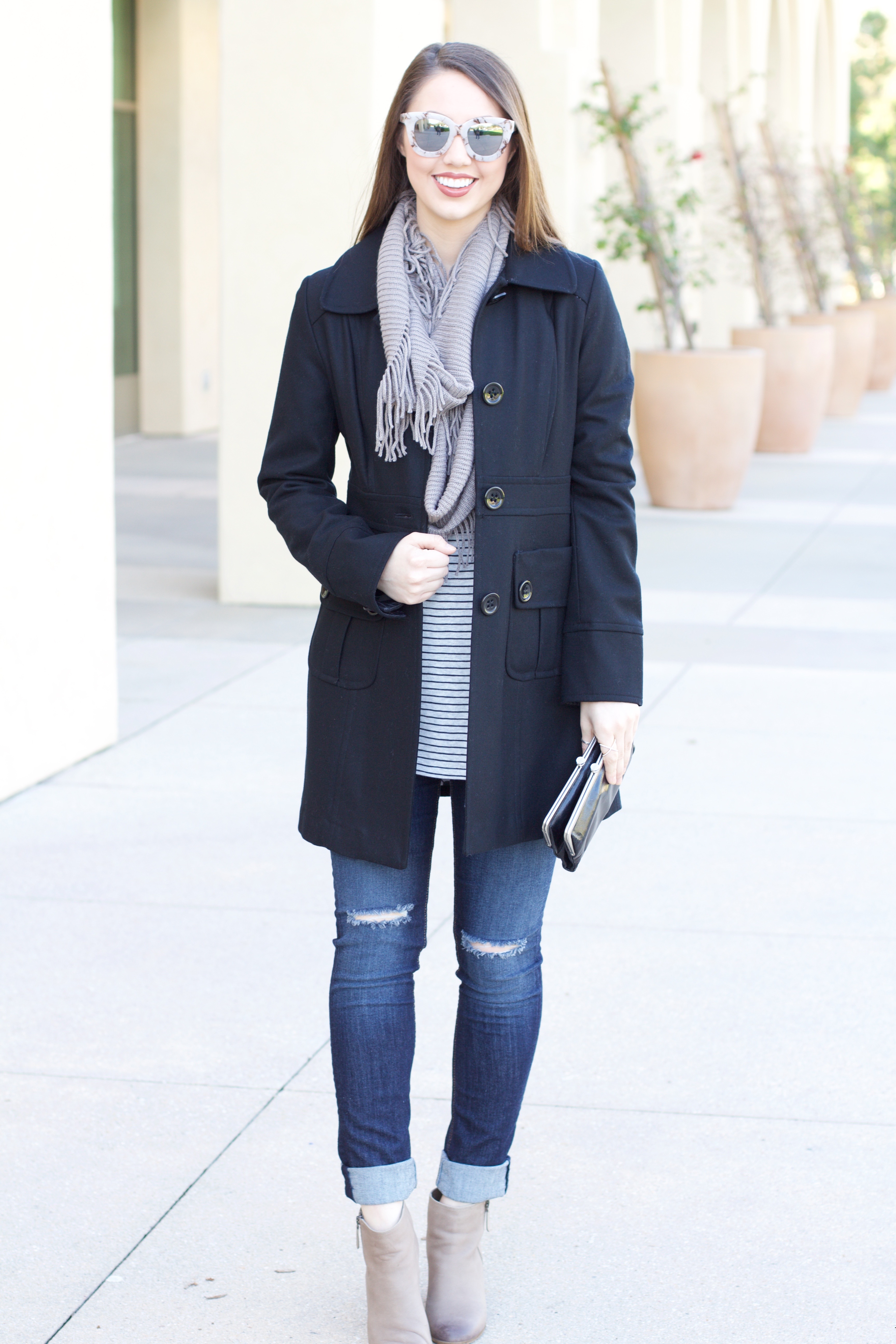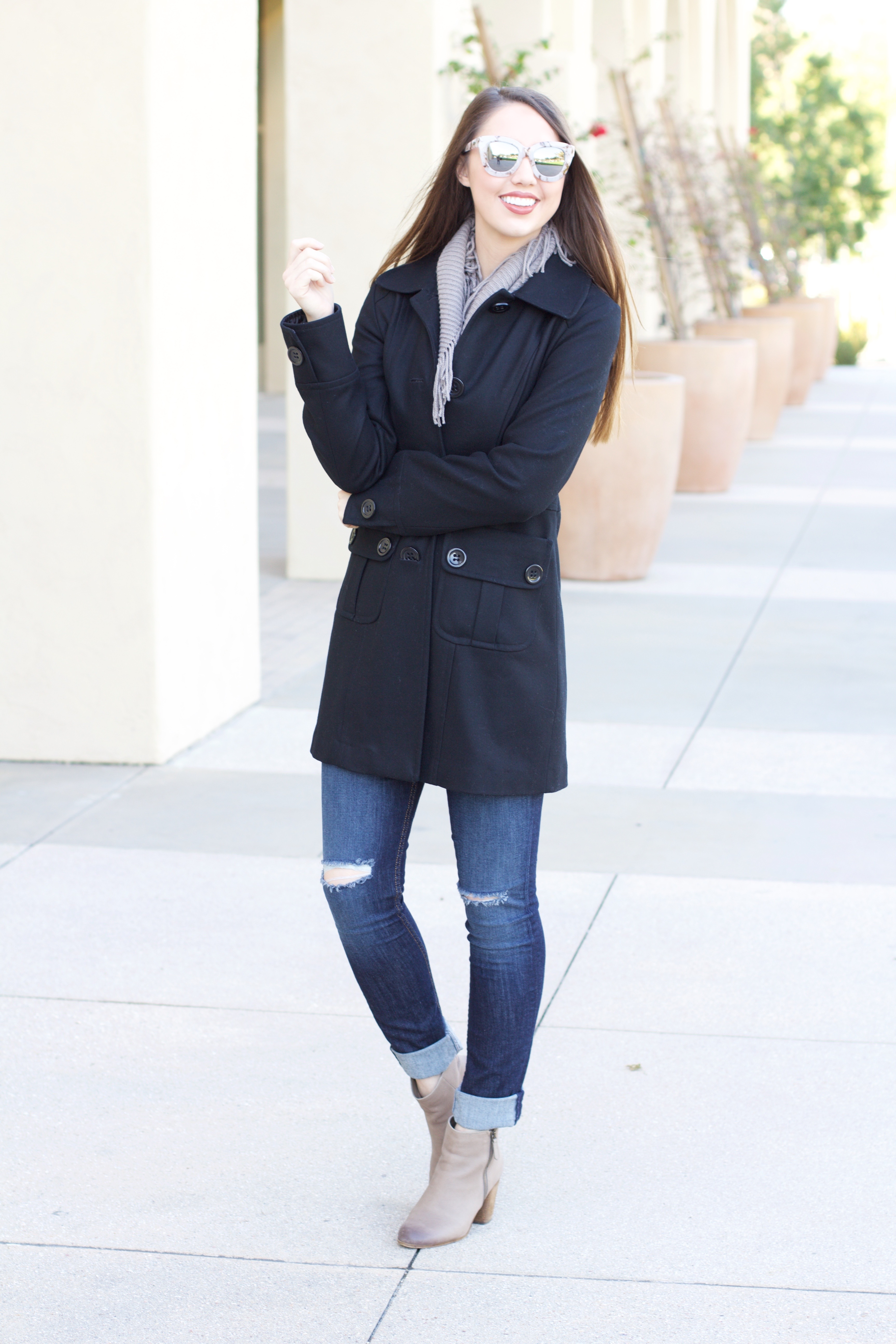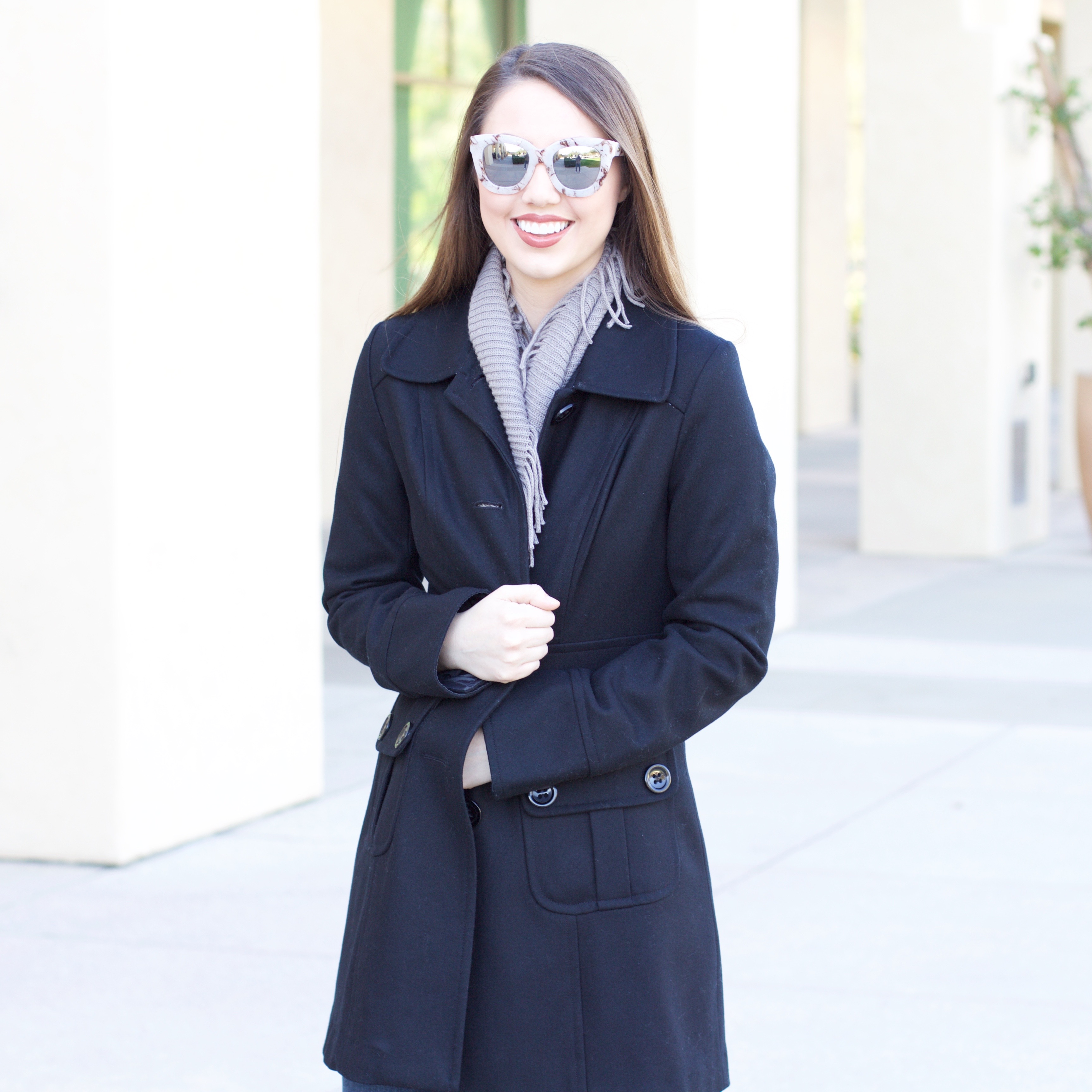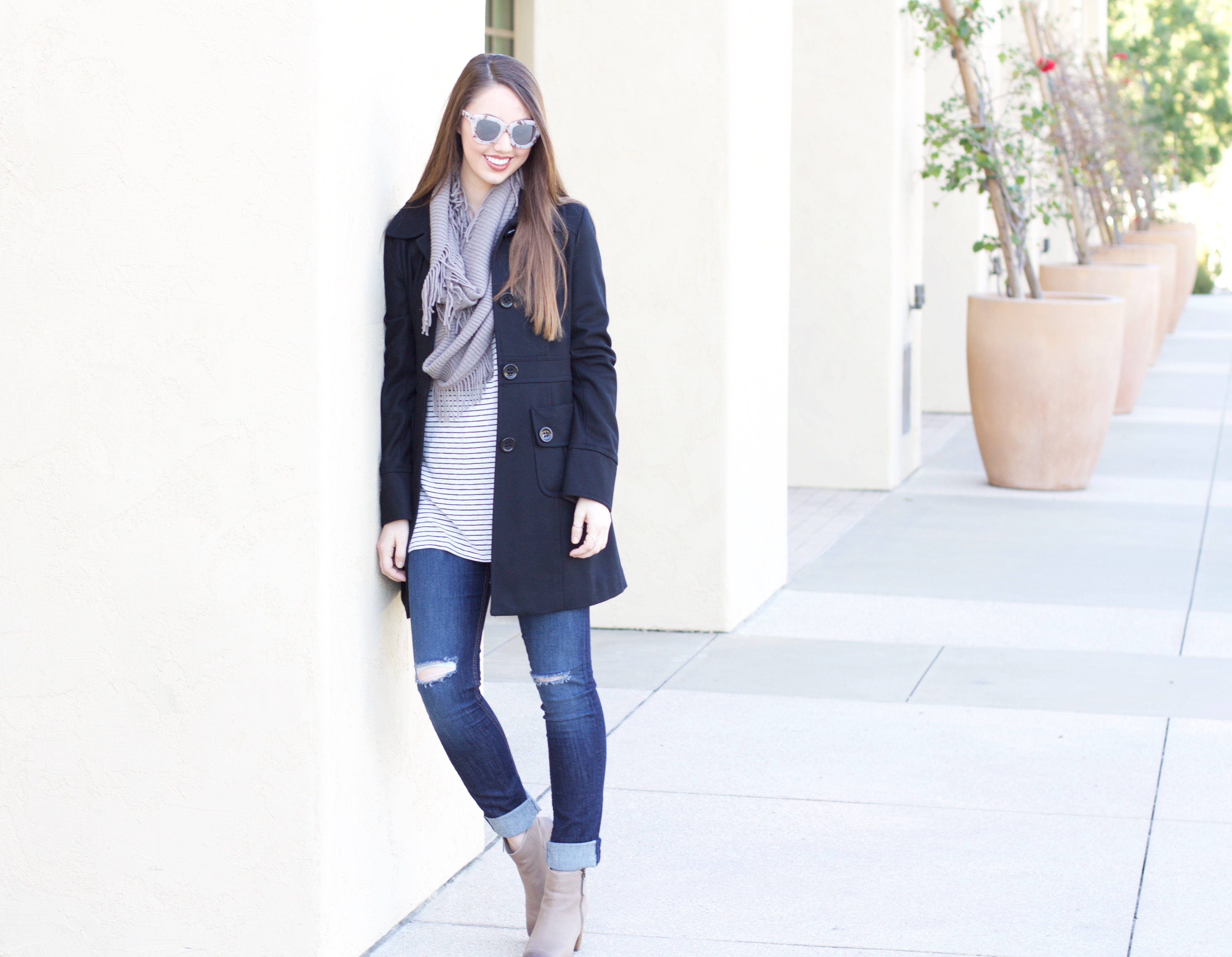 Heather Gray Striped Top | Dark Wash Distressed Jeans (under $90!) | Gray Booties | Similar Black Peacoat, also love this one | Marbled Sunglasses | Black Hobo Wallet / Clutch | Similar Gray Fringe Scarf | Pavé Crisscross Ring
Thanks for reading!
xoxo Kendall