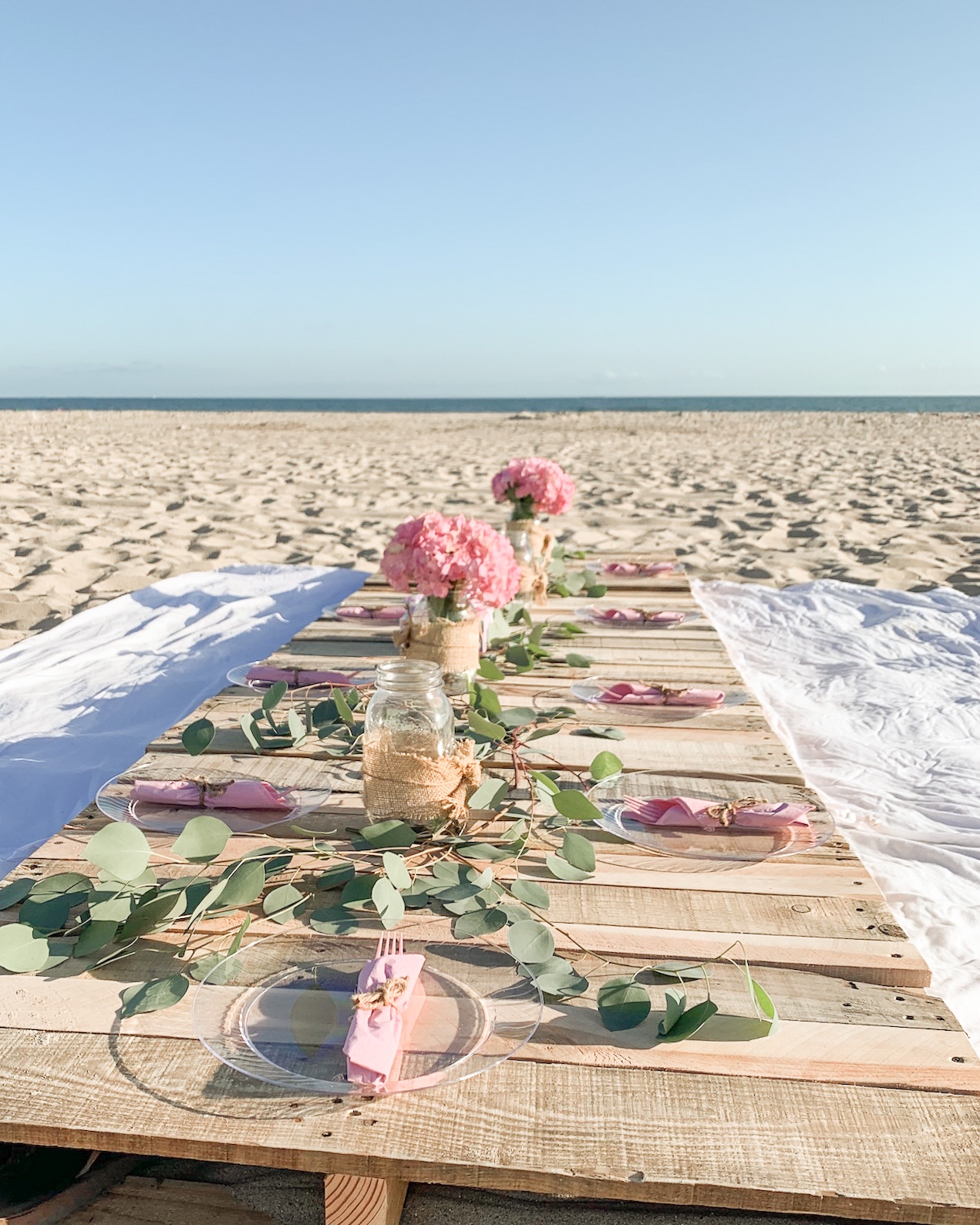 For my birthday this year, I decided to throw a Beach Dinner Party! I'd thought about doing something like this for years, but never went through with it. Quite frankly, it always seemed easier to have a birthday dinner at a restaurant because then all that is required is getting ready and showing up. However, this year I decided I was just going to go for it and carry out my beach dinner party vision!
Was it more work than going to a restaurant? Of course! I'd be lying if I said otherwise. However, was it worth it? A thousand times yes!! It was one of the most special and magical nights and I would do it all over again. Since I'm sure some of you have contemplated doing something similar, but maybe think you can't pull it off, I wanted to share a blog post about how I made this night happen!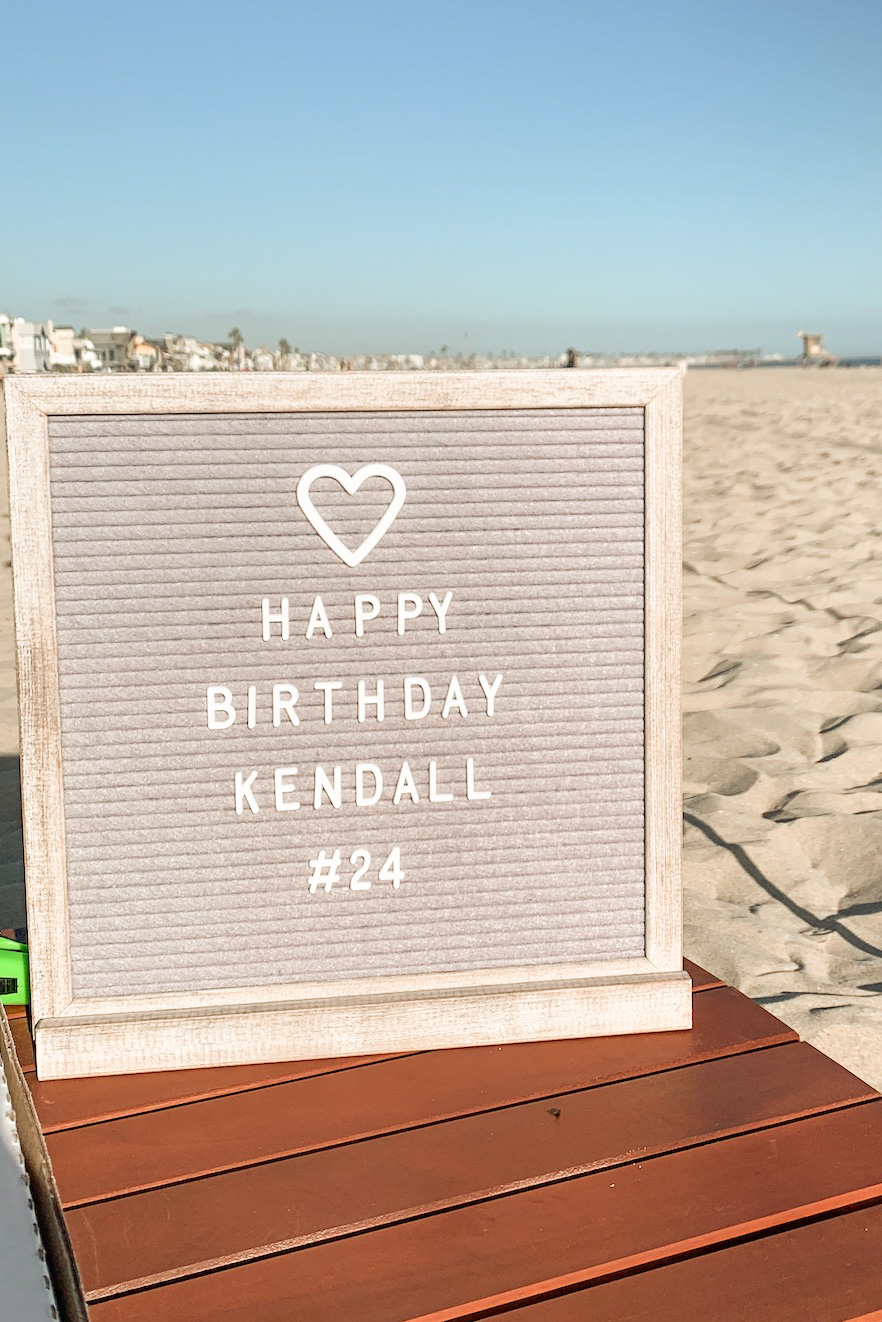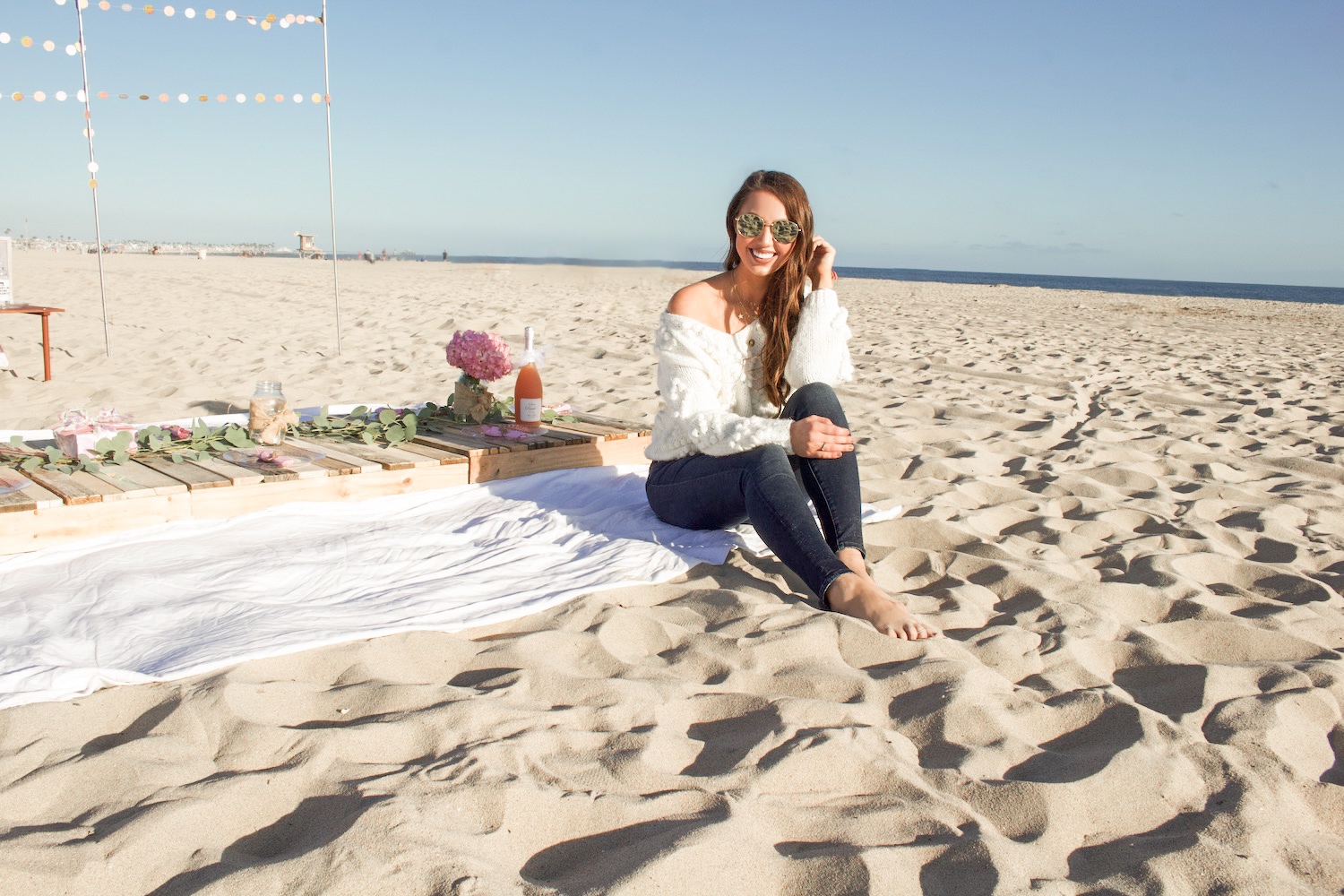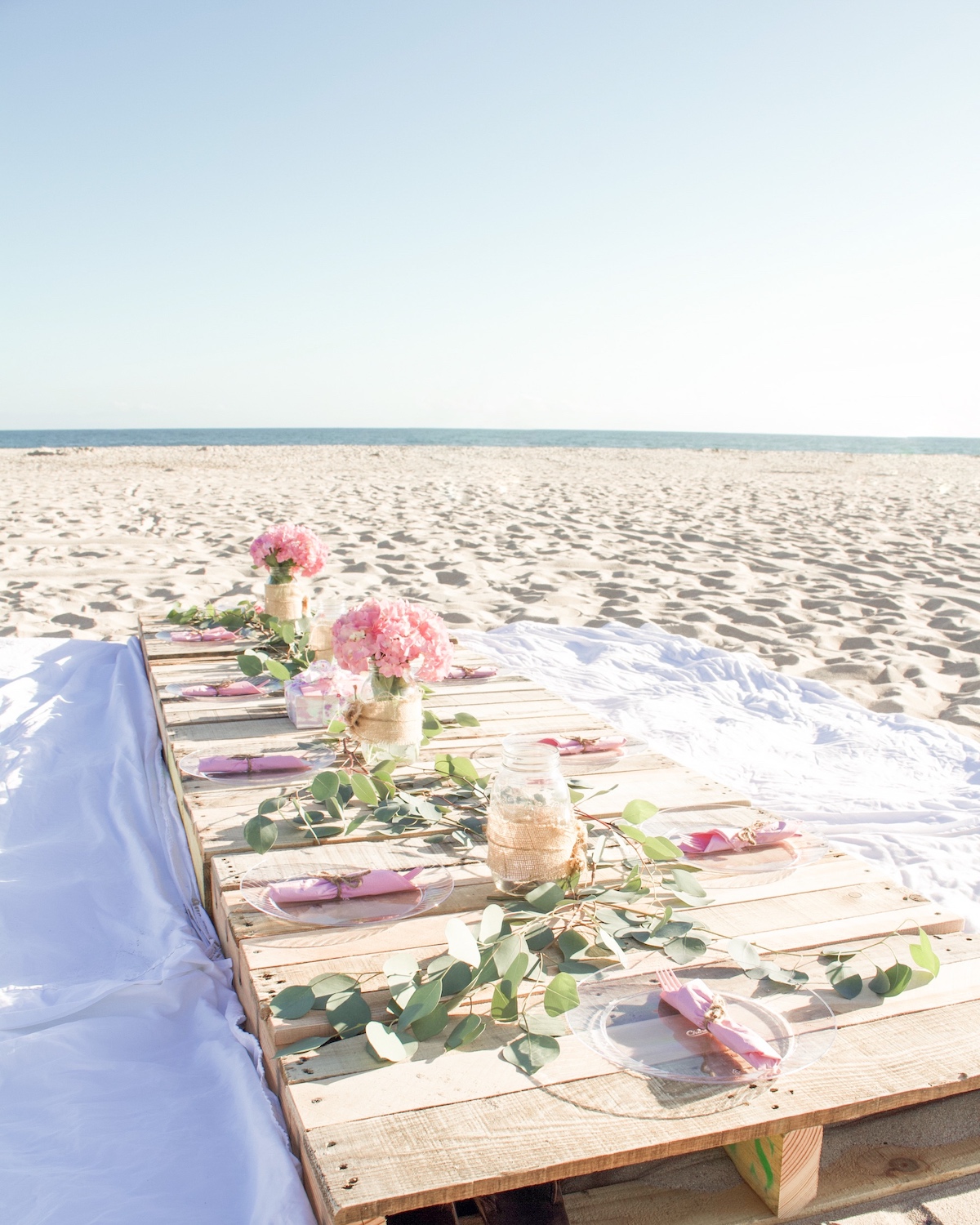 The Prep
The most time consuming part of any party is the prep! To figure out what supplies I needed to fulfill my vision, I made a master list of everything I needed. Then I took those items and categorized them into two separate lists, one for items I needed to buy and one for items I already owned. I knew I was going to order the food and have it delivered so luckily I did not have to worry about that. Key items I needed aside from food were as follows:
Wood pallets
White sheets
Flowers and greenery (I chose hydrangeas and eucalyptus)
Plates, napkins, utensils, and cups
Twine (to tie the napkins)
Hand sanitizer
A mini table
Letterboard
Cooler (for ice if anyone needed it + my own drinks)
Metal stakes (and a mallet to drive them into the sand)
Birthday banners
Mason jars
Candles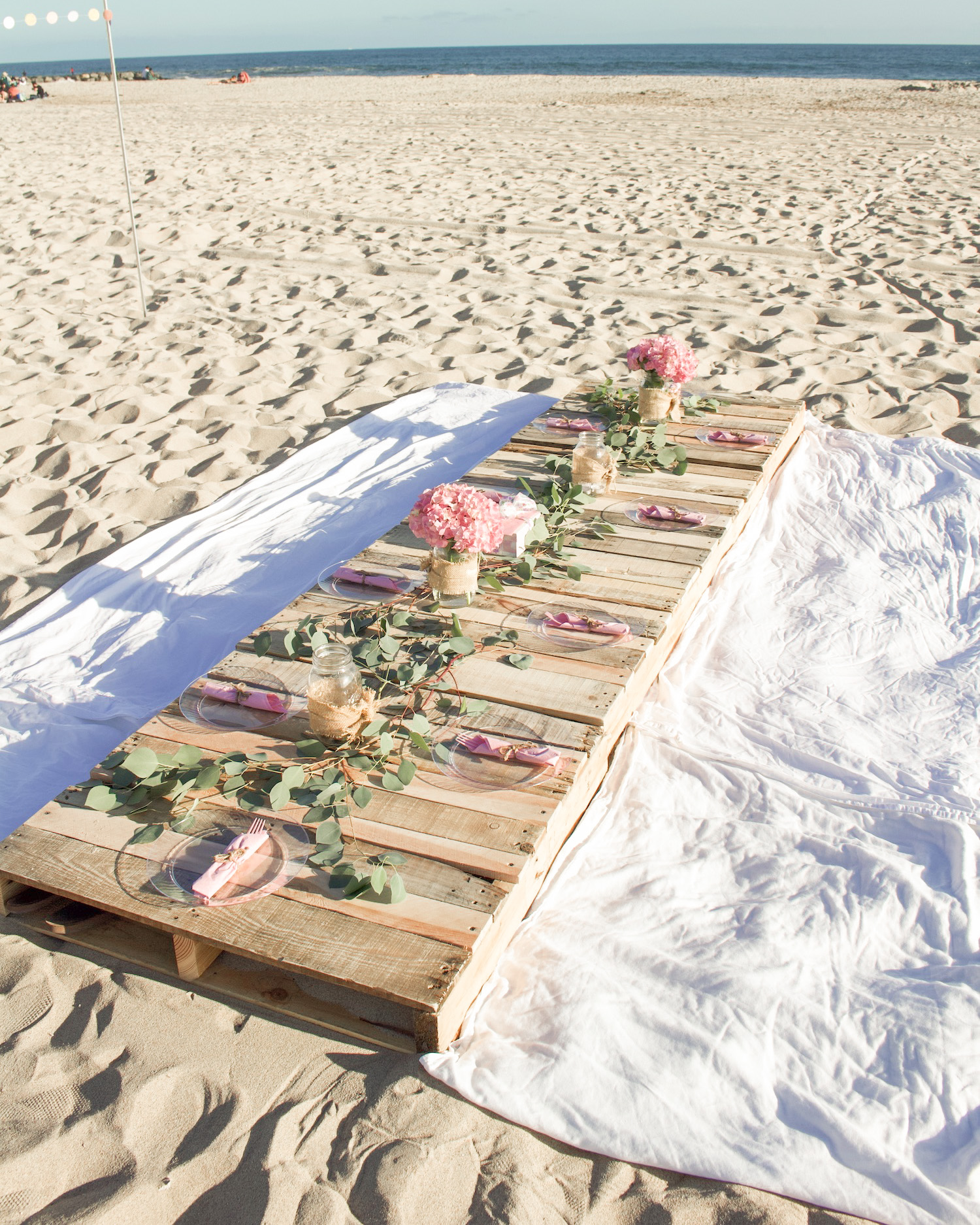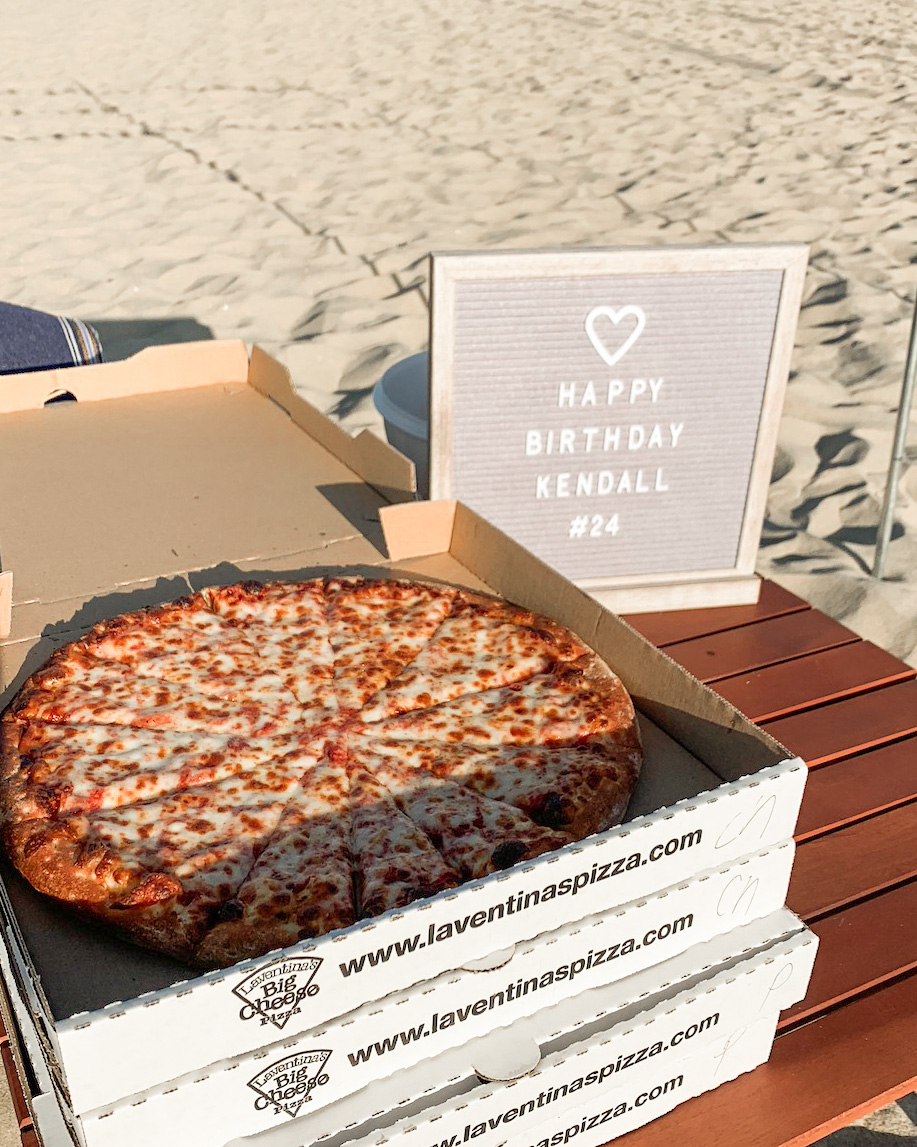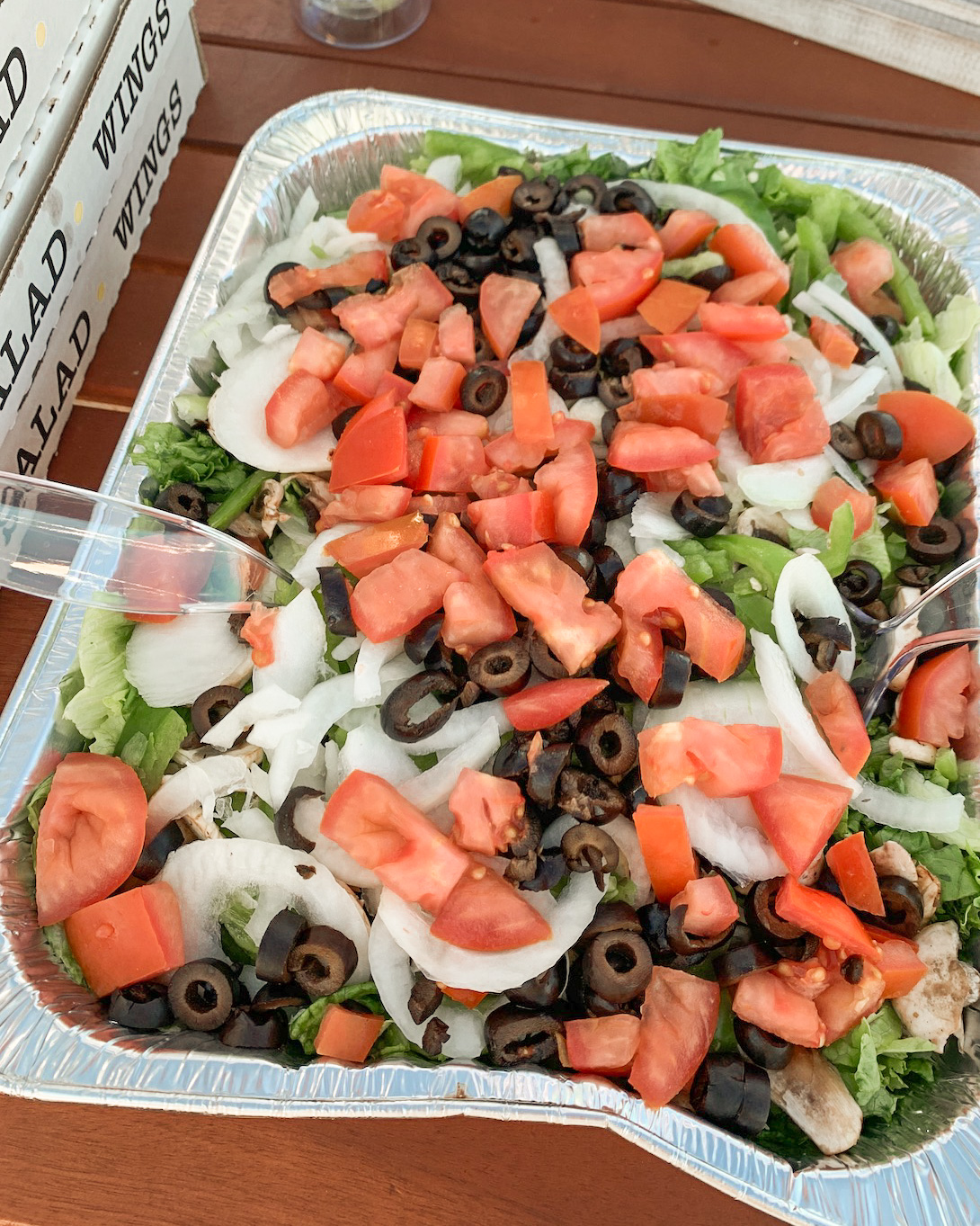 The Food
If you really want to go all out for your beach dinner party, I suggest doing a large charcuterie board, different salads, and other appetizers. While this would have been the ideal situation, I honestly didn't want the hassle of transporting all that food. To keep things easy, I decided to order pizza and salad from one restaurant and then get cupcakes from Sprinkles Cupcakes for dessert. For drinks, everyone brought their own beverages. This worked out super well! Plus, who doesn't love pizza?! I ordered all the food in advance so that it only had to be picked up. It's a little tricky to know what time to have the food arrive, but I would suggest doing it about an hour after the party starts. The timing also depends on when you expect your guests to arrive.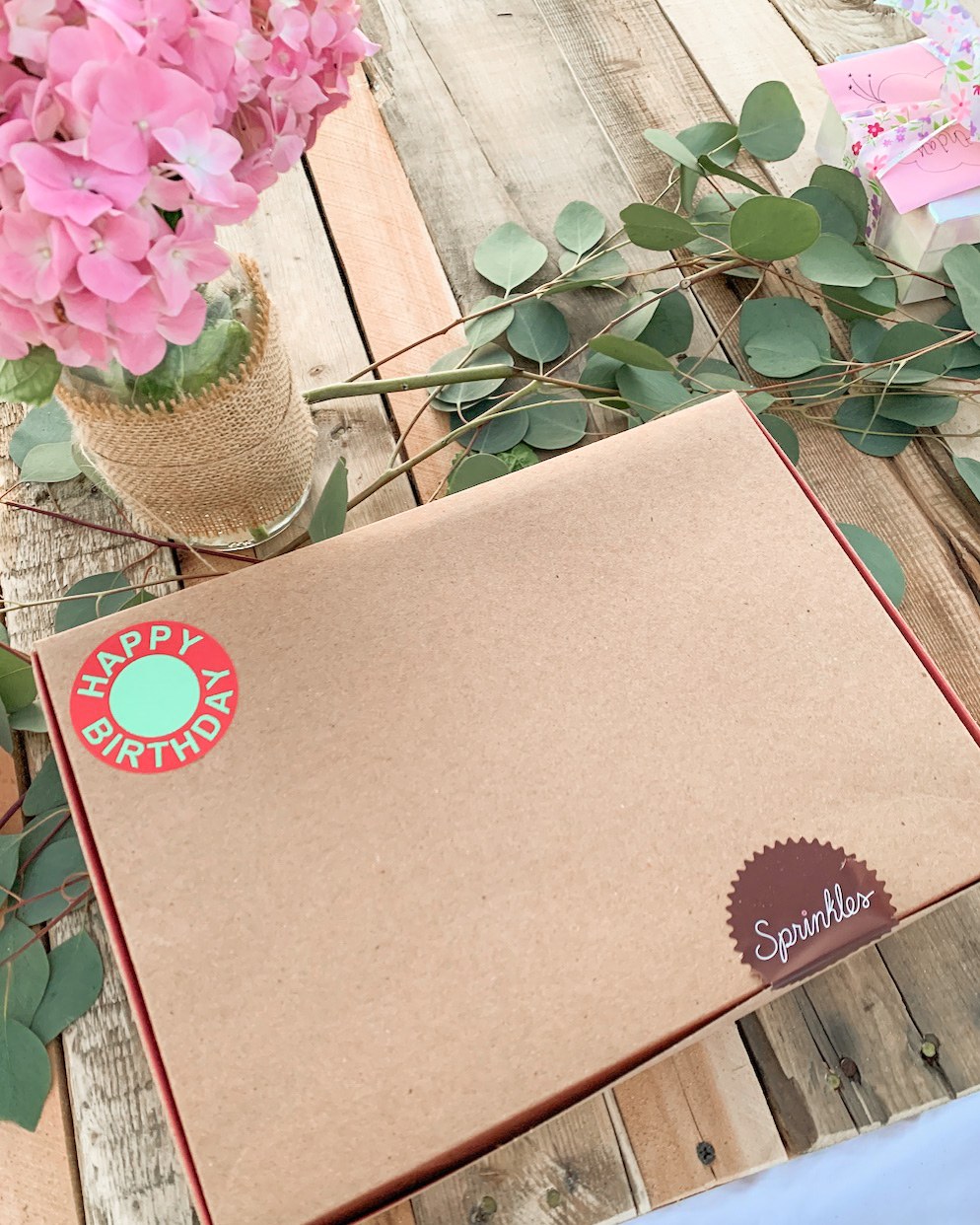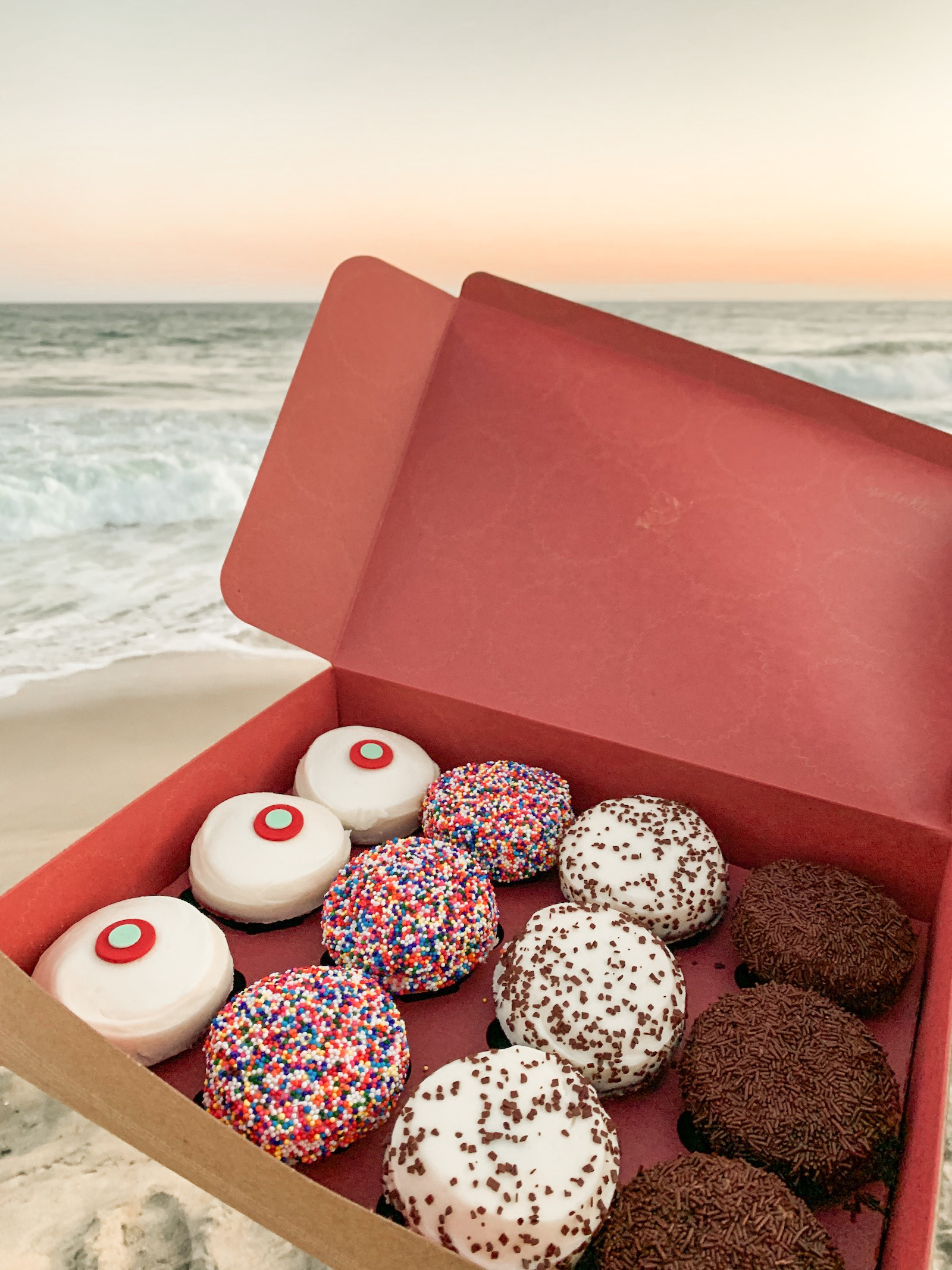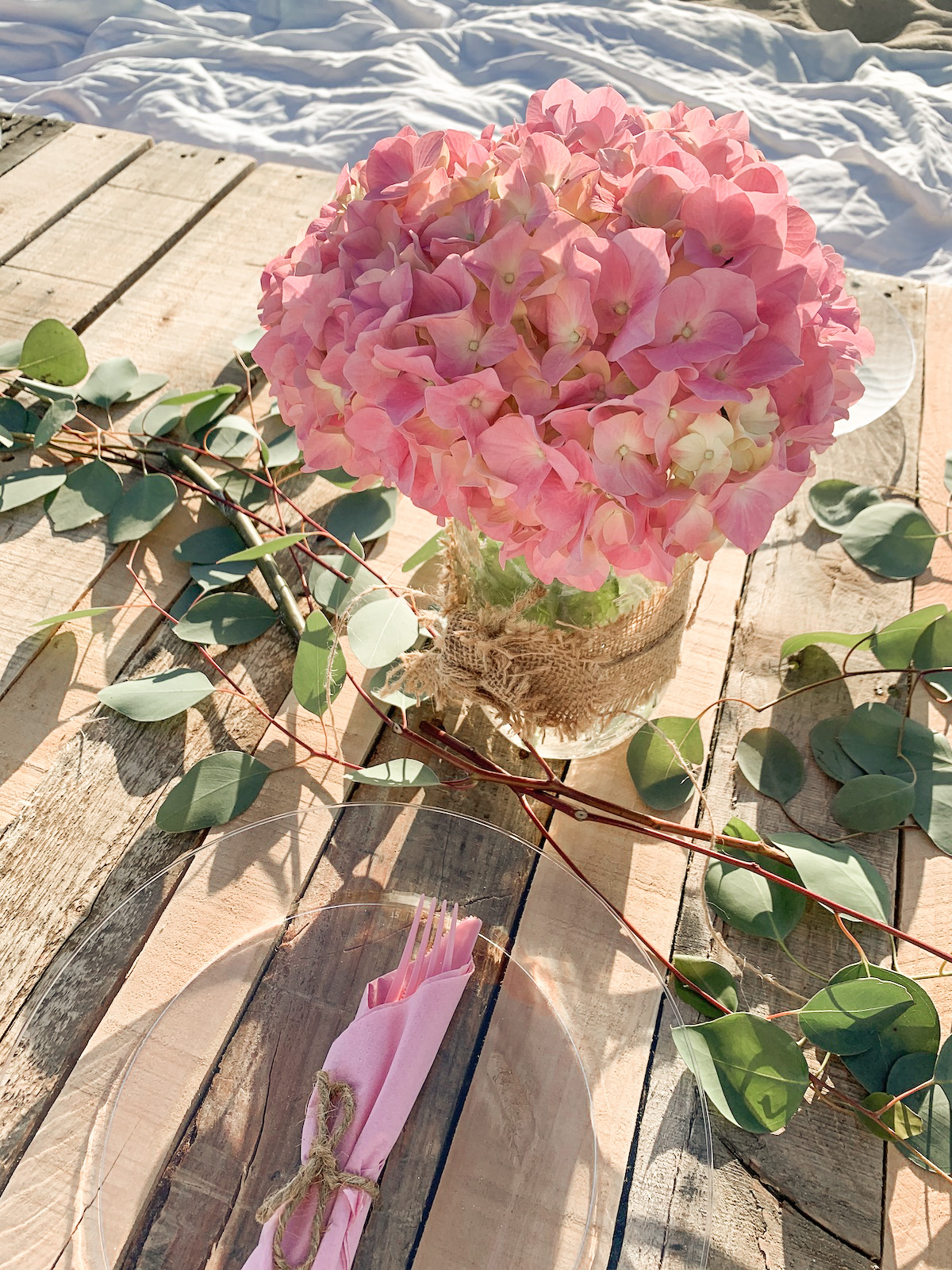 The Setup
To set everything up, I suggest getting to the beach early! How early really depends if your guests are notoriously "fashionably late" or if they are always on time. Assuming they arrive on time, I think it's best to start setting up about two hours beforehand. This may sound excessive, but this way you will have plenty of time and won't feel rushed. I arrived about an hour and a half early and wish I would have been at the beach earlier.
Upon arriving, with the help of a few others, I set up the wood pallets, arranged the flowers and greenery on them, and placed the sheets around them. From there, I set up the stakes and hung the cute circle streamers on them. I originally planned to also hang this Happy Birthday banner. However, it was a little windy that evening and it was causing the banner flags to rapidly move around to the point where it was noisy and you couldn't read what they said. This truly was the only thing that went wrong and why I ran a little behind in setting up!
After this, I made sure that the food would be ready for pickup and I was ready to go!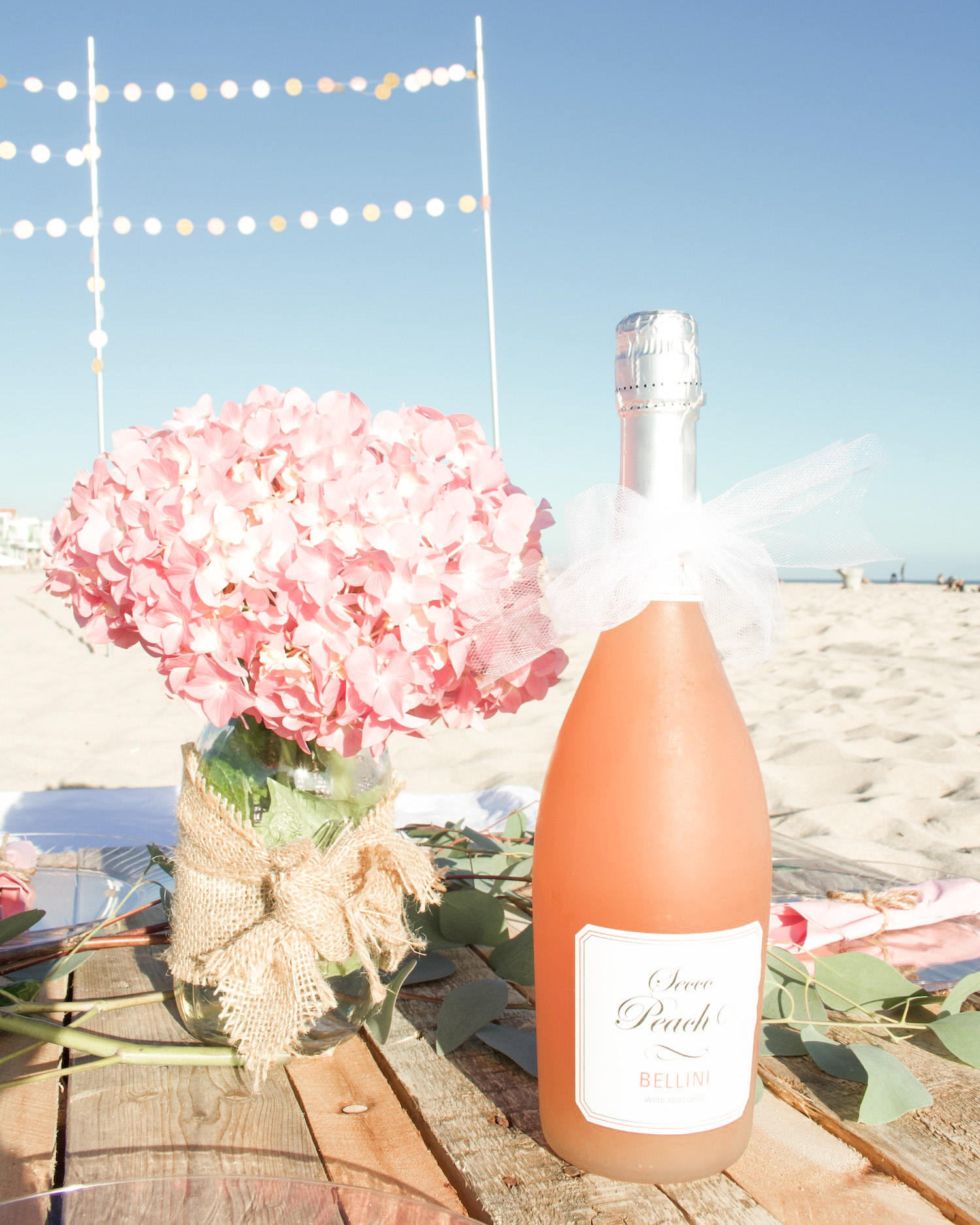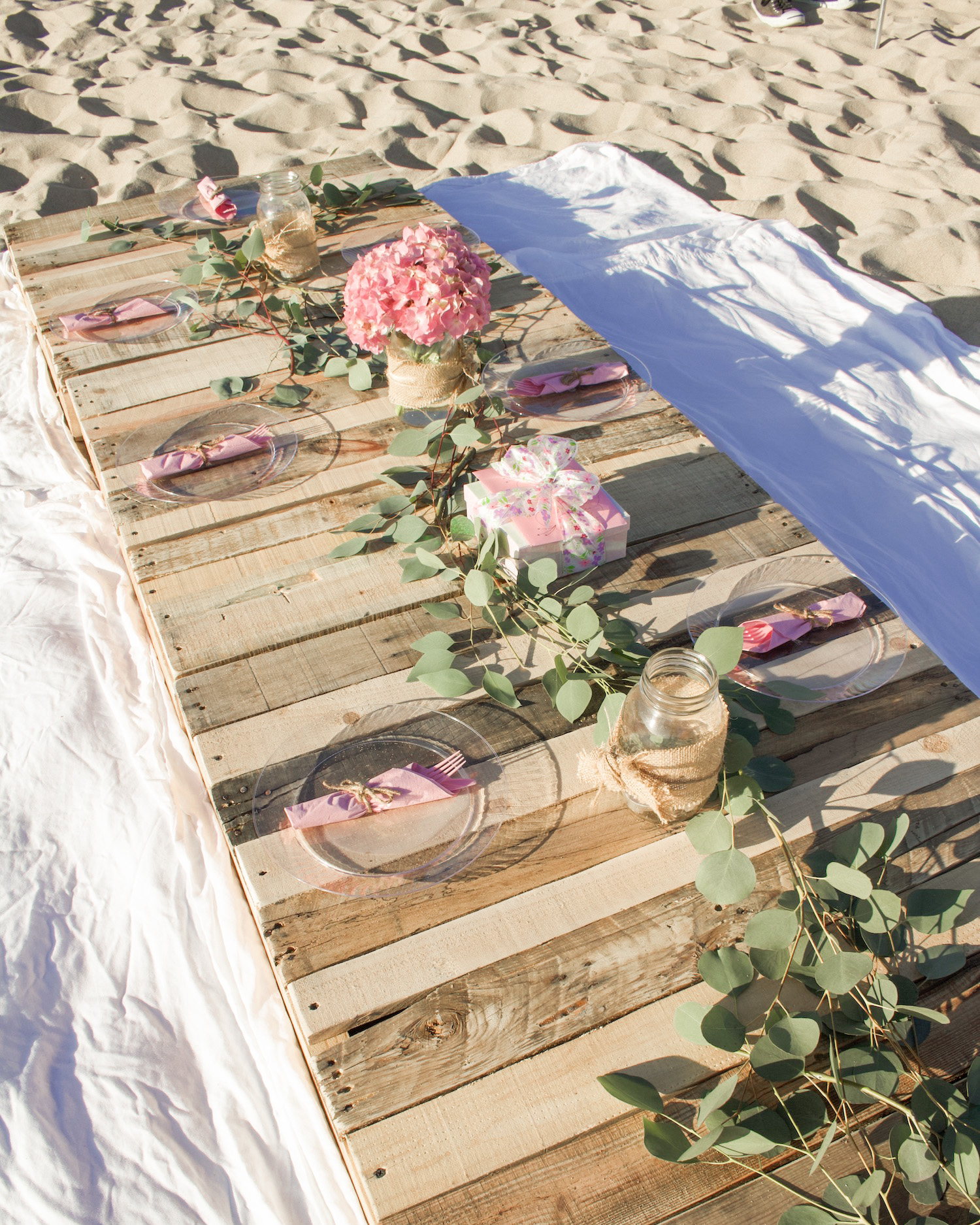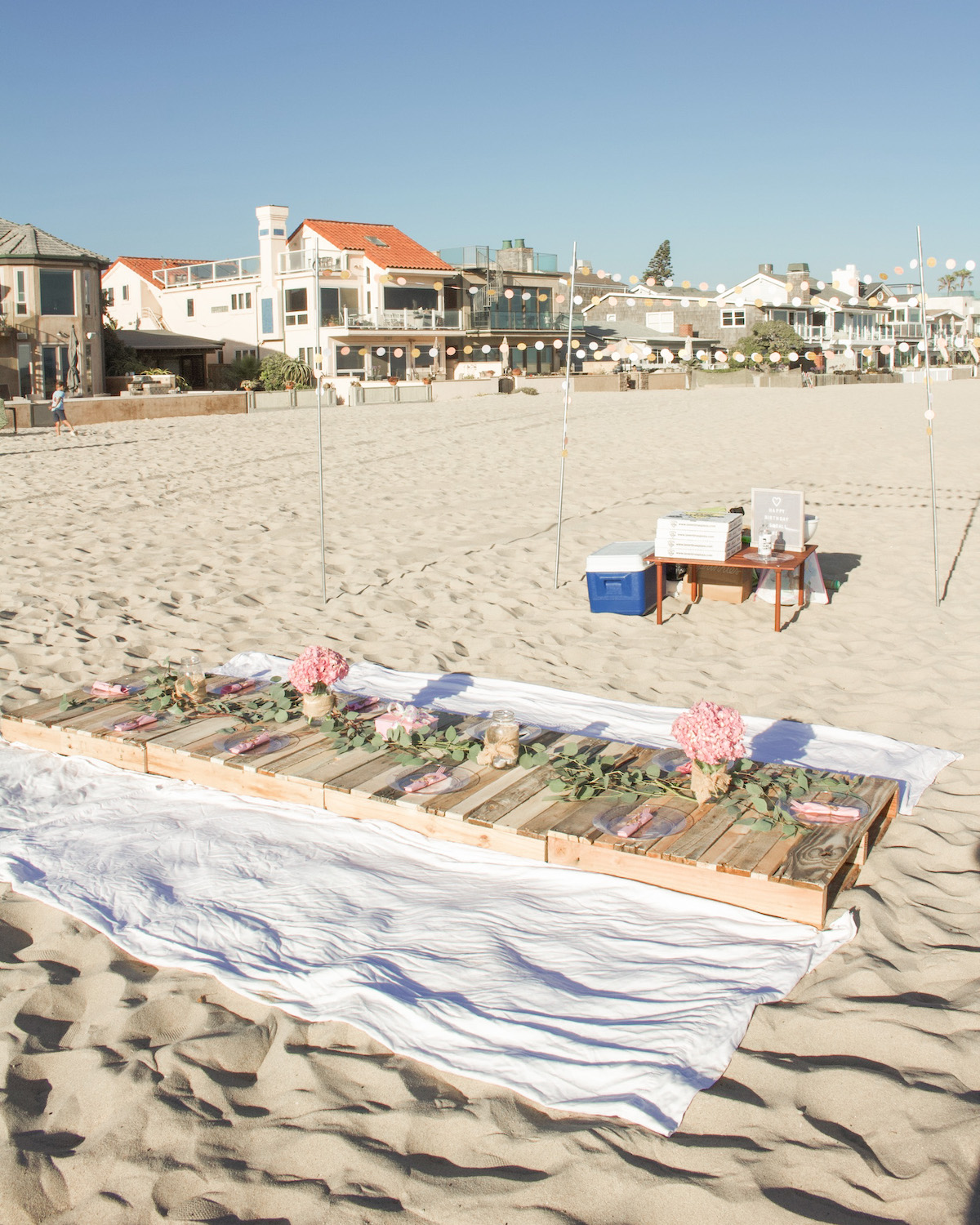 The Party 
Once guests started arriving, the party went off without a hitch! We started off by catching up over drinks and then enjoyed the pizza and salad. Following that, we hung out around the wood pallets. When the sun started to set, I brought out the cupcakes and we sang happy birthday. From there, we lit the candles in the mason jars and spent a couple more hours hanging out. It was truly a magical evening and way better than celebrating at a restaurant!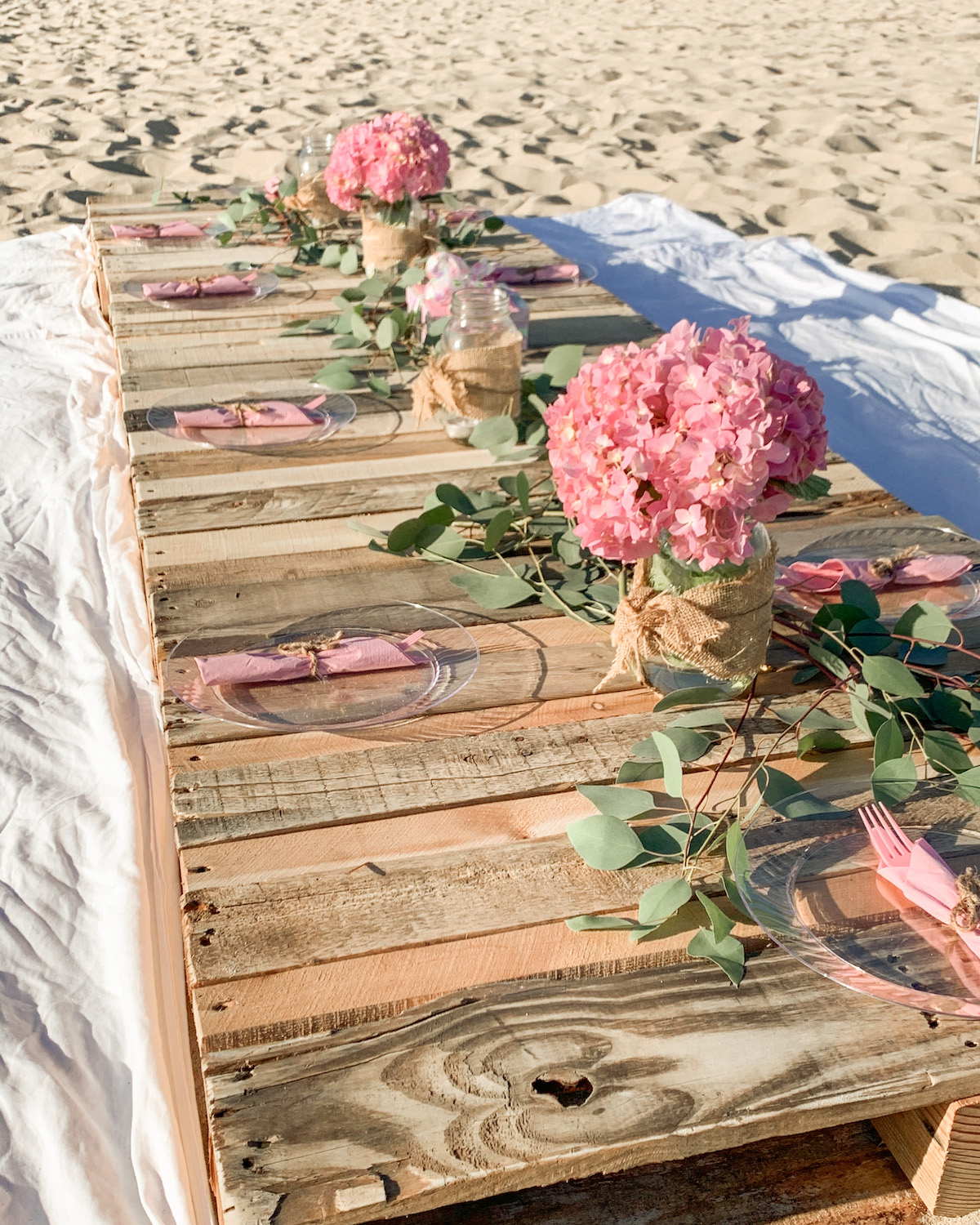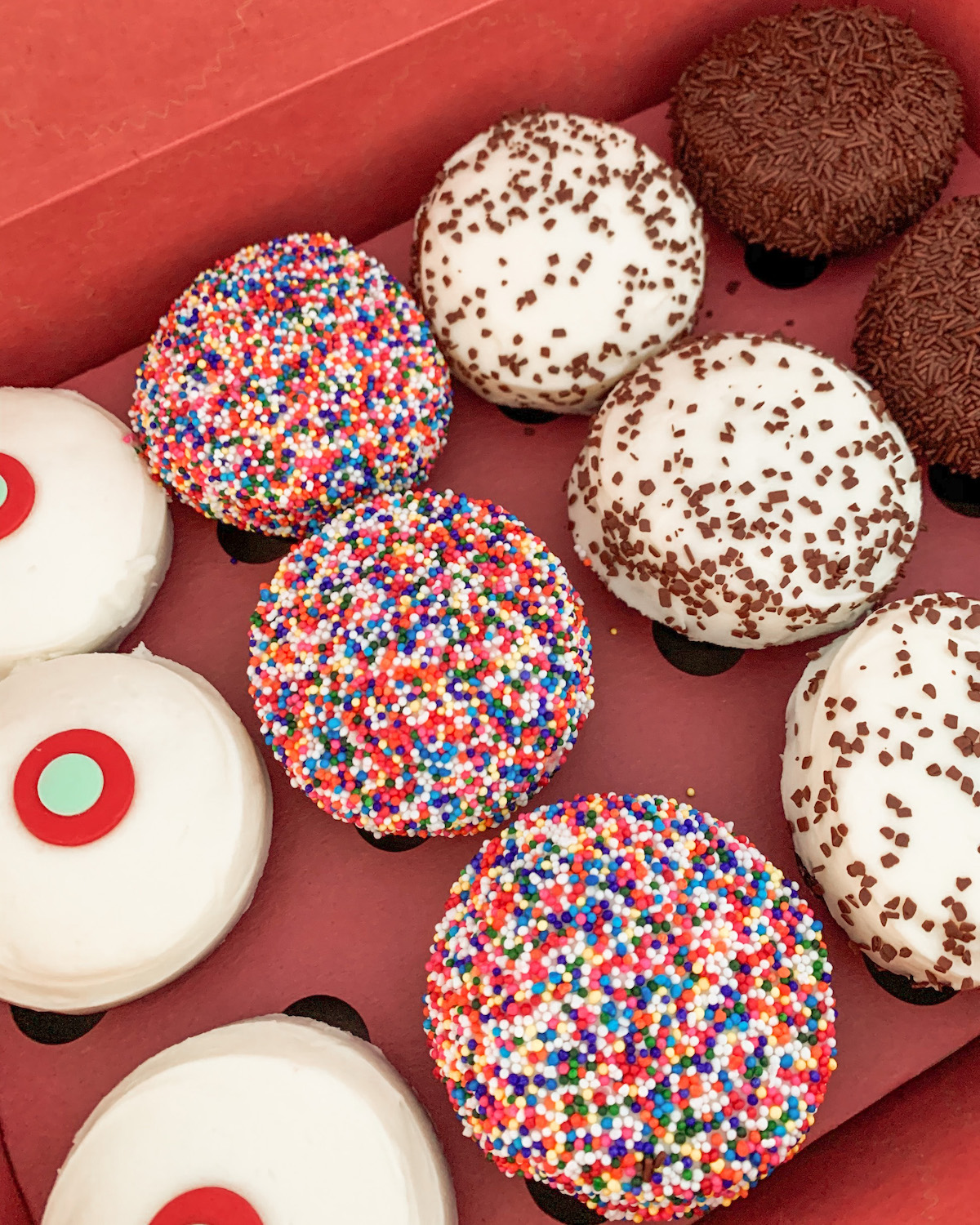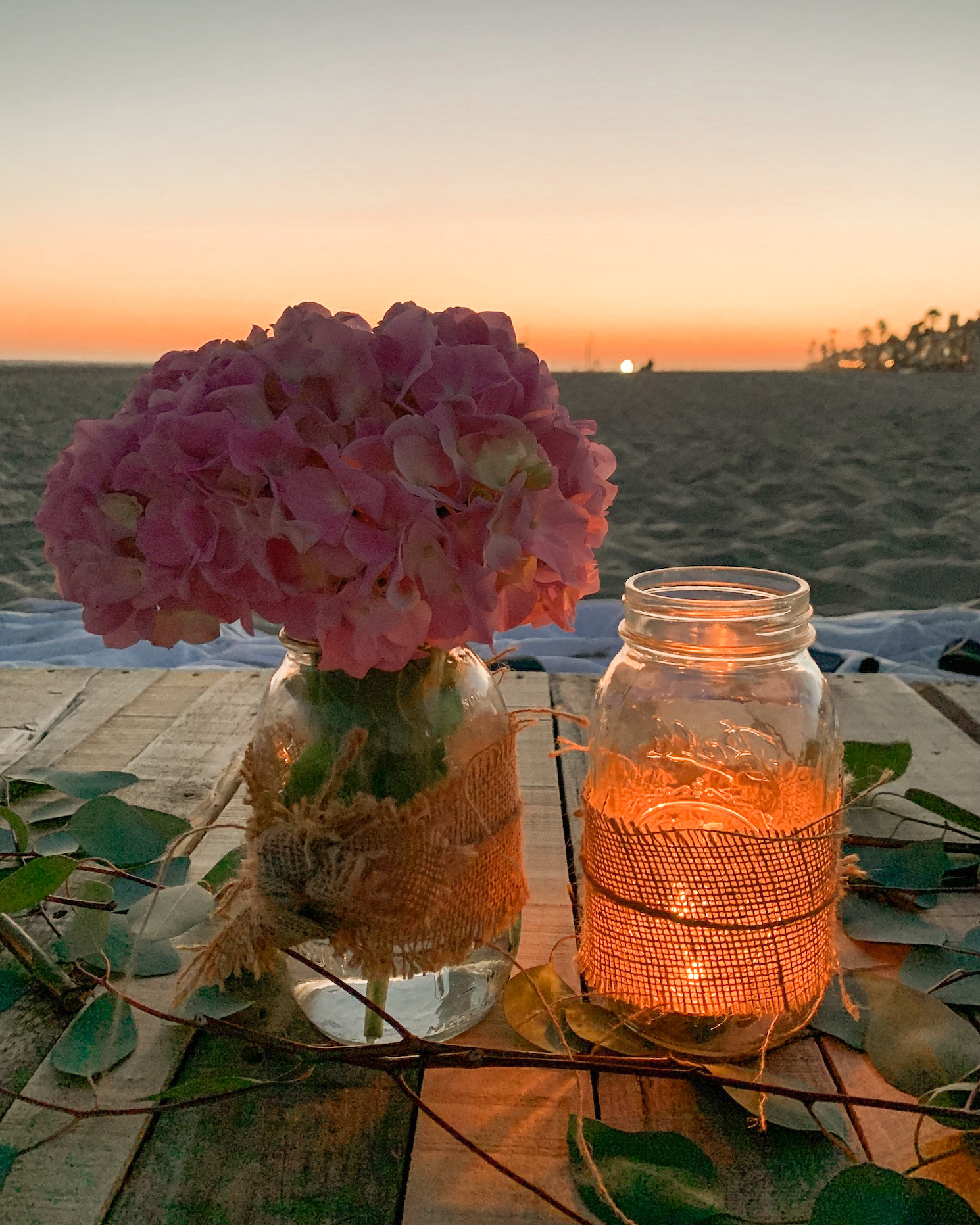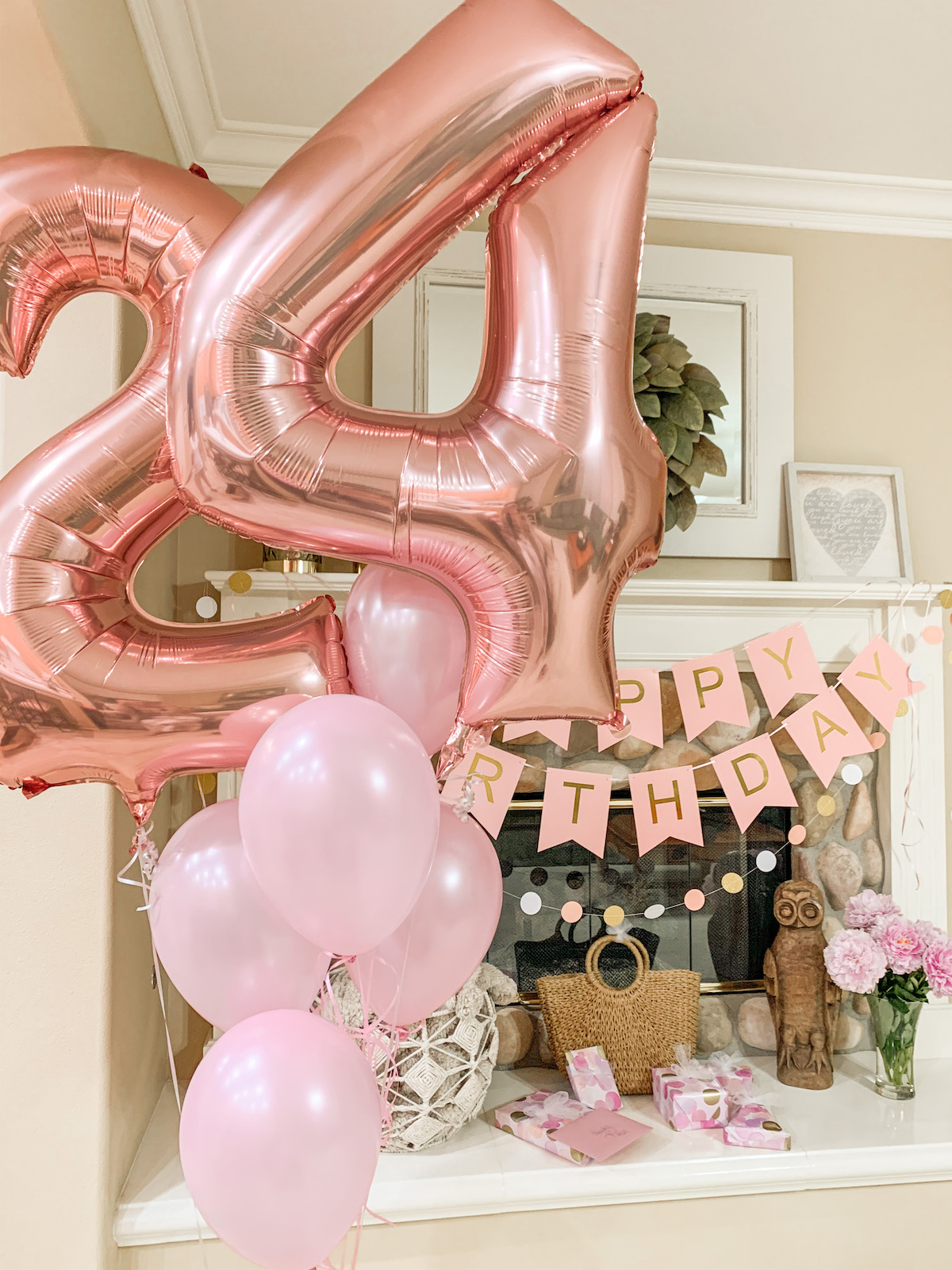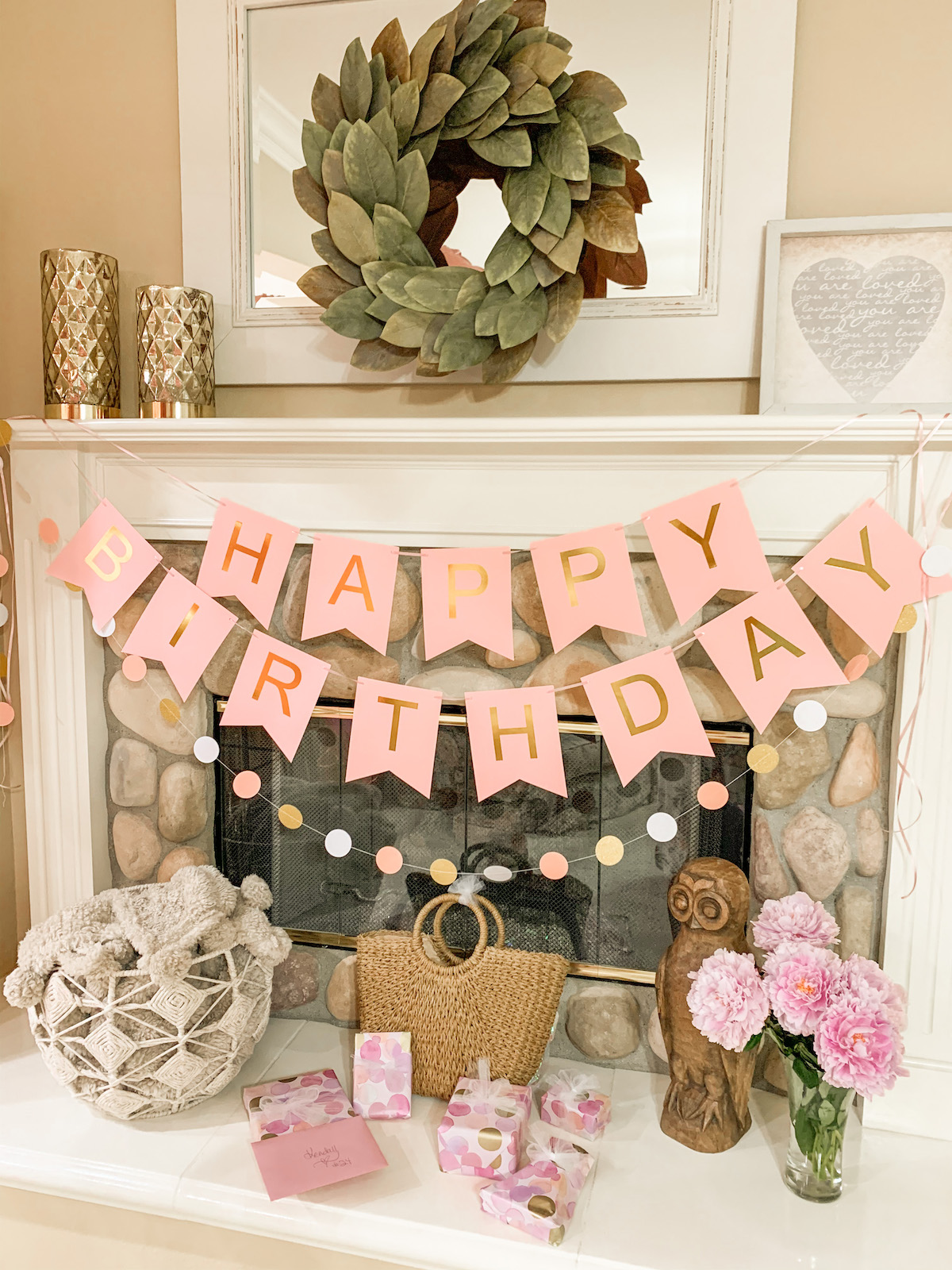 Thanks for reading! If you have any questions about the party, please email me or DM me!
xoxo Kendall