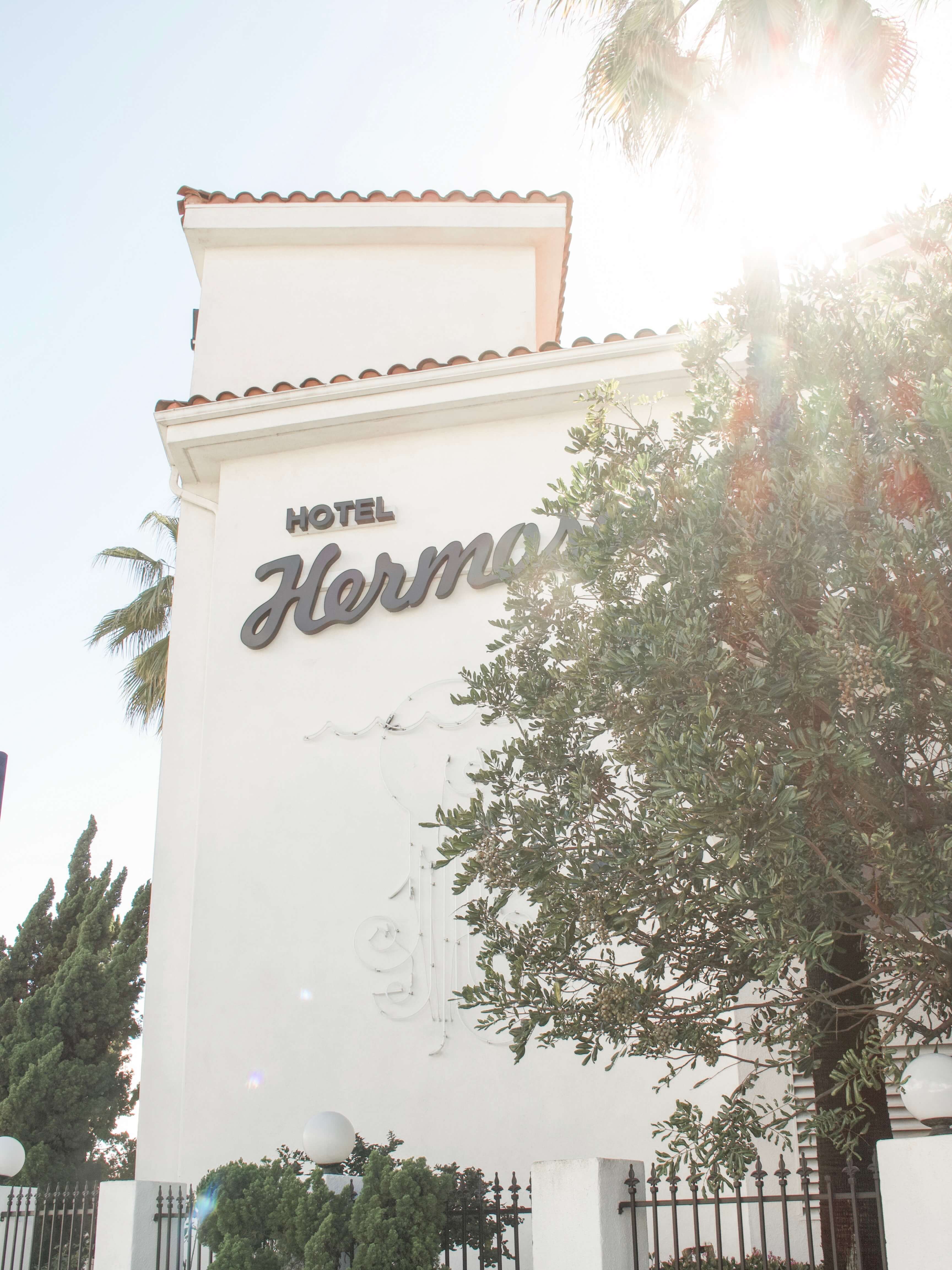 A few weekends ago, I had the opportunity to spend a few days at the Hotel Hermosa! If you follow me on Instagram, you know that I stayed there while in LA on an influencer trip with another brand. Since I know LA is a popular travel destination and staying near the beach is always a plus, I wanted to share my experience with you!
I'll start by saying that if you check out the Hotel Hermosa's website, you will know exactly what you will experience at this hotel. This is a good thing!! I expected the hotel to be very aesthetically pleasing and that's exactly how I would describe it after staying there.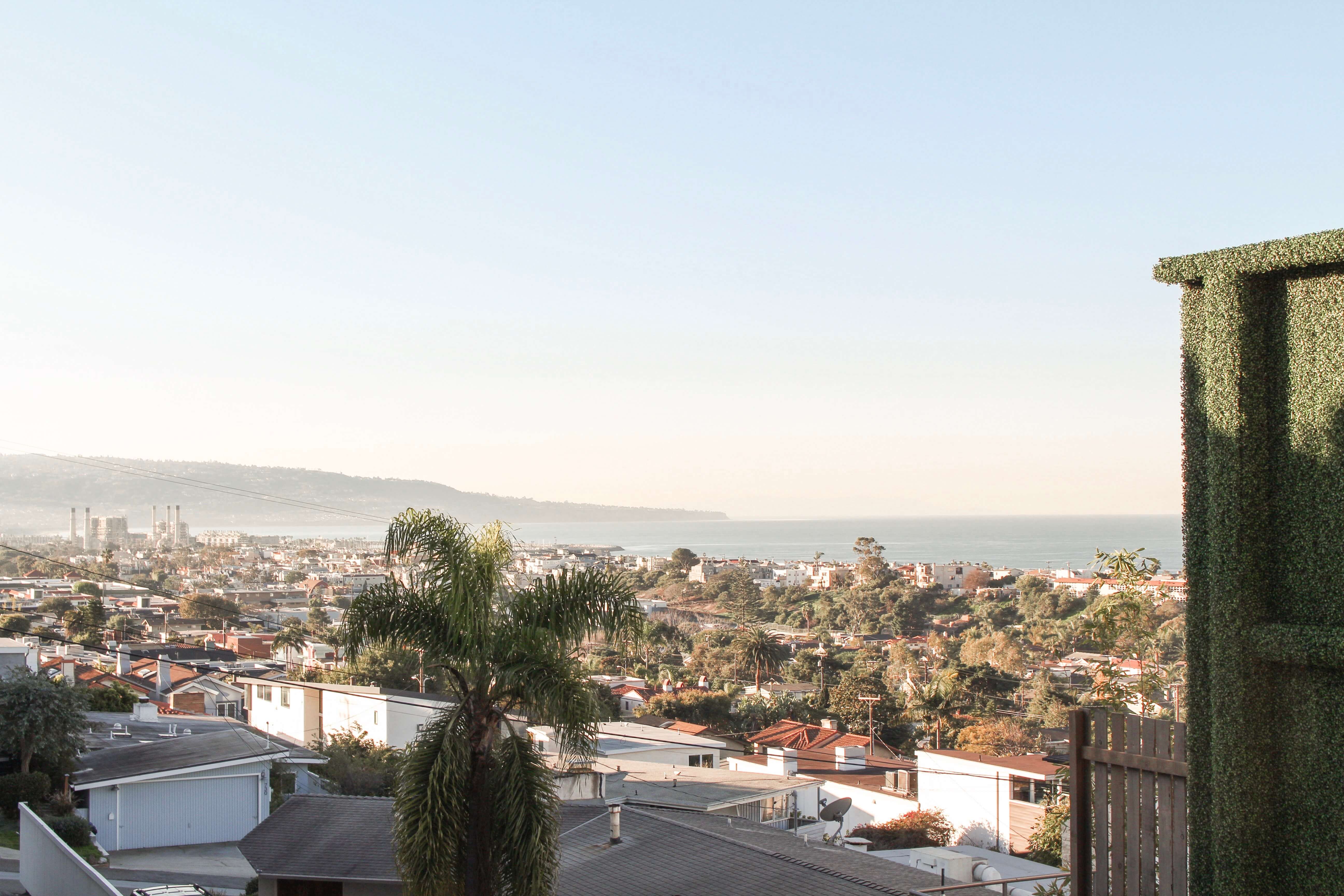 Location
Hotel Hermosa is located on PCH about one mile from the beach and six miles from LAX. In my opinion, it's easy to get to and find no matter which direction you're coming from! If you're staying there and plan to frequently visit the beach, you could walk, but plan to be walking all uphill back to the hotel. With that being said, I highly recommend that you drive your car or Uber if you're heading anywhere other than the immediate area such as the beach. I didn't find this to be a burden at all since Uber drivers can pull their cars right up to the lobby entrance. However, the hotel does offer beach cruiser rentals which can be a great way to get around.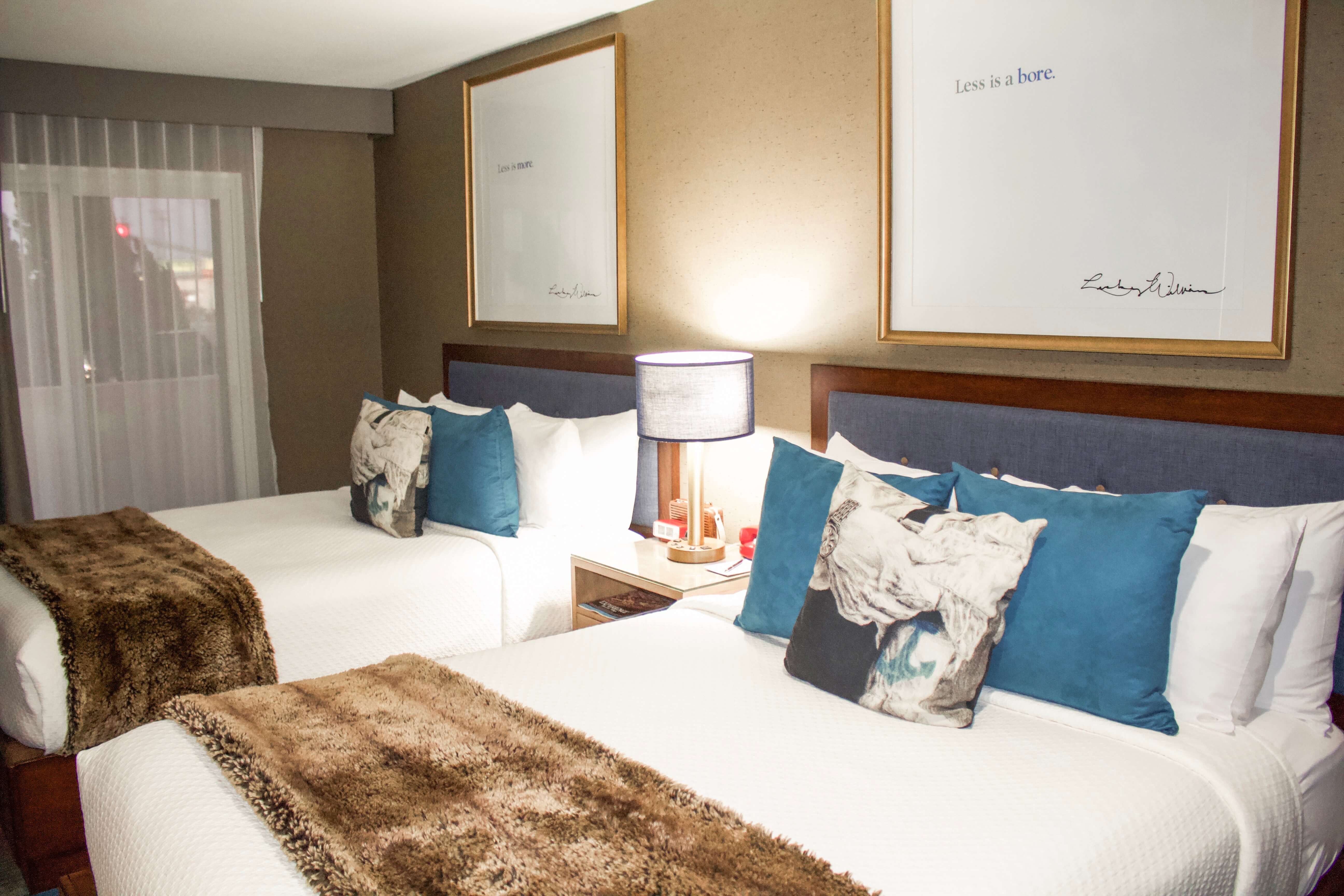 The Rooms
Sometimes the photos of rooms you see on hotel websites can be deceiving, but this is NOT the case with the Hotel Hermosa. The trendy rooms you see online are exactly what you're going to get! I loved all the creative design elements and found the bathroom to be quite spacious. Each room has both a microwave and mini-fridge as well as a large TV!
When selecting a room type, I feel the best option would be an ocean view! I was out and about most of the weekend, so this wasn't necessary in my situation. However, if you're planning to spend some time just hanging out at the hotel, the ocean view is the way to go. The sunsets are absolutely stunning in Hermosa and this way you won't miss them! Also, the ocean view rooms are likely more quiet than the city view rooms as they are not directly facing PCH.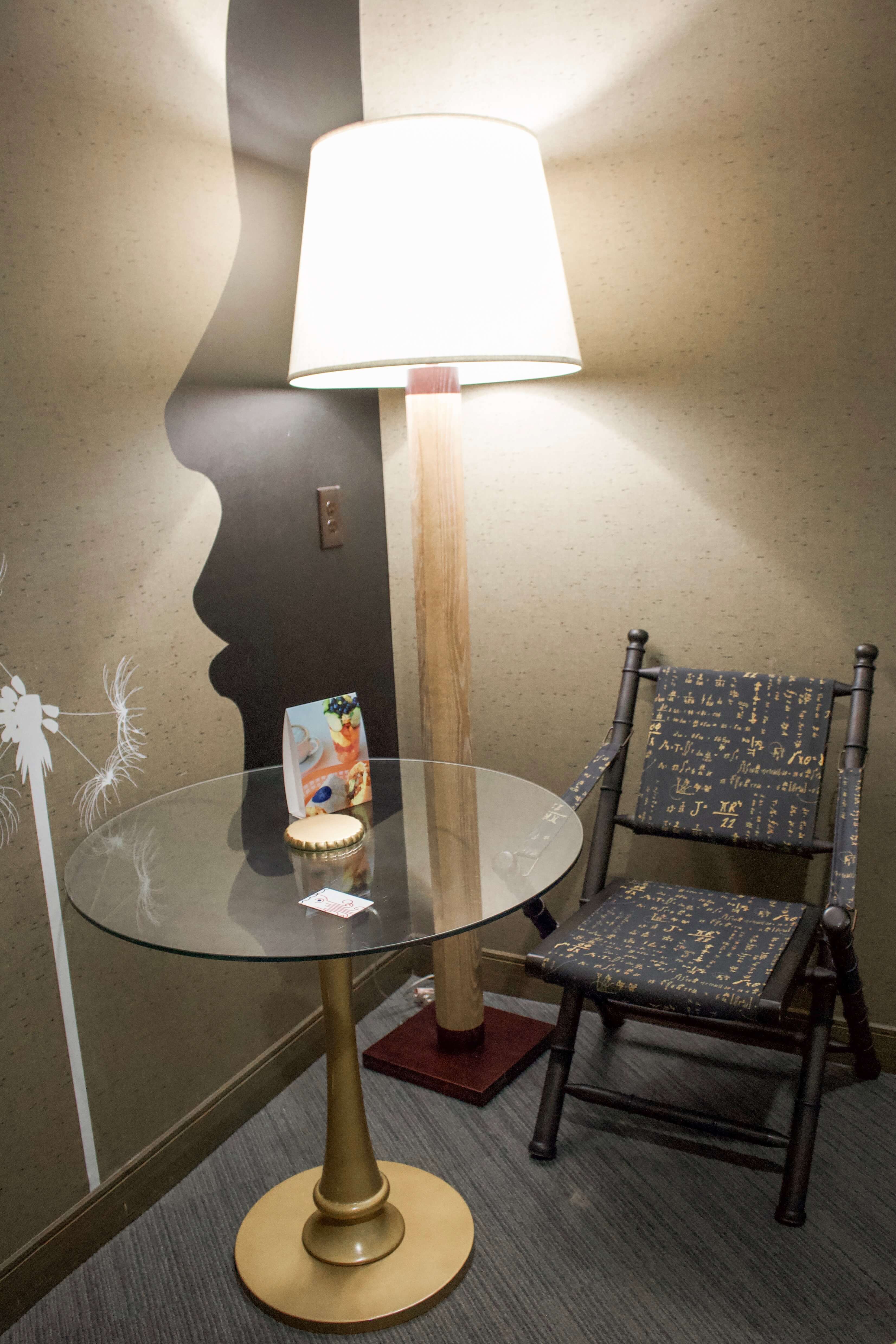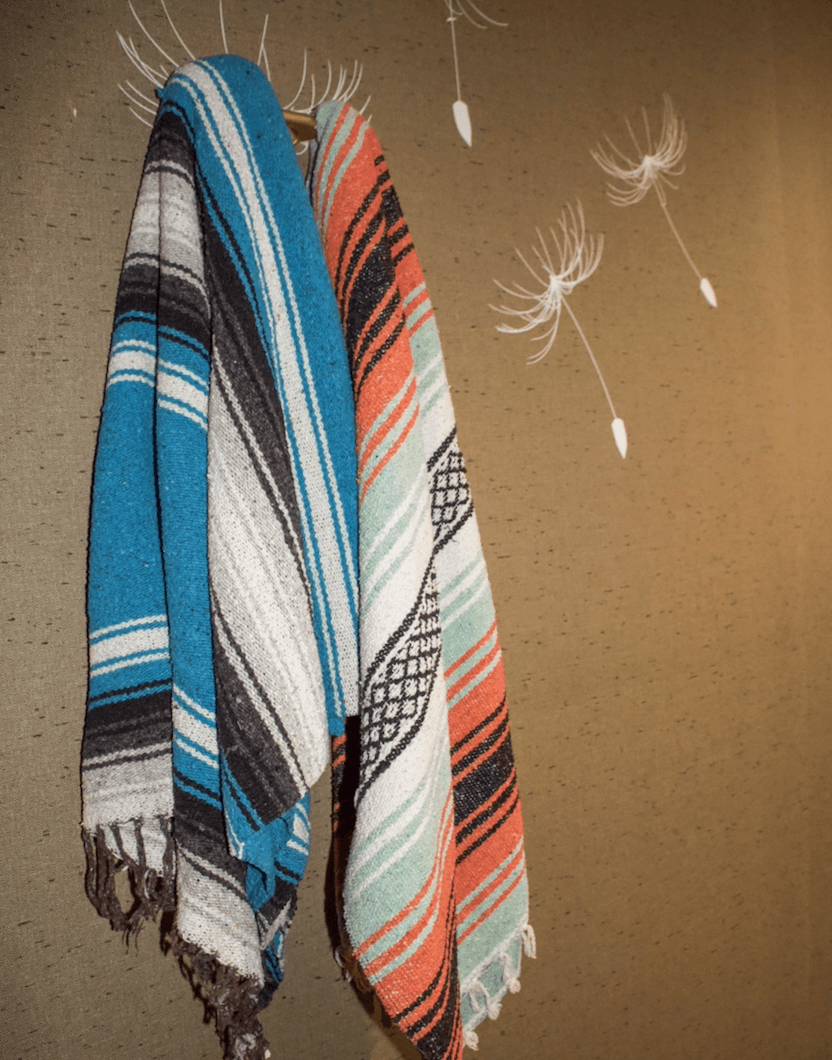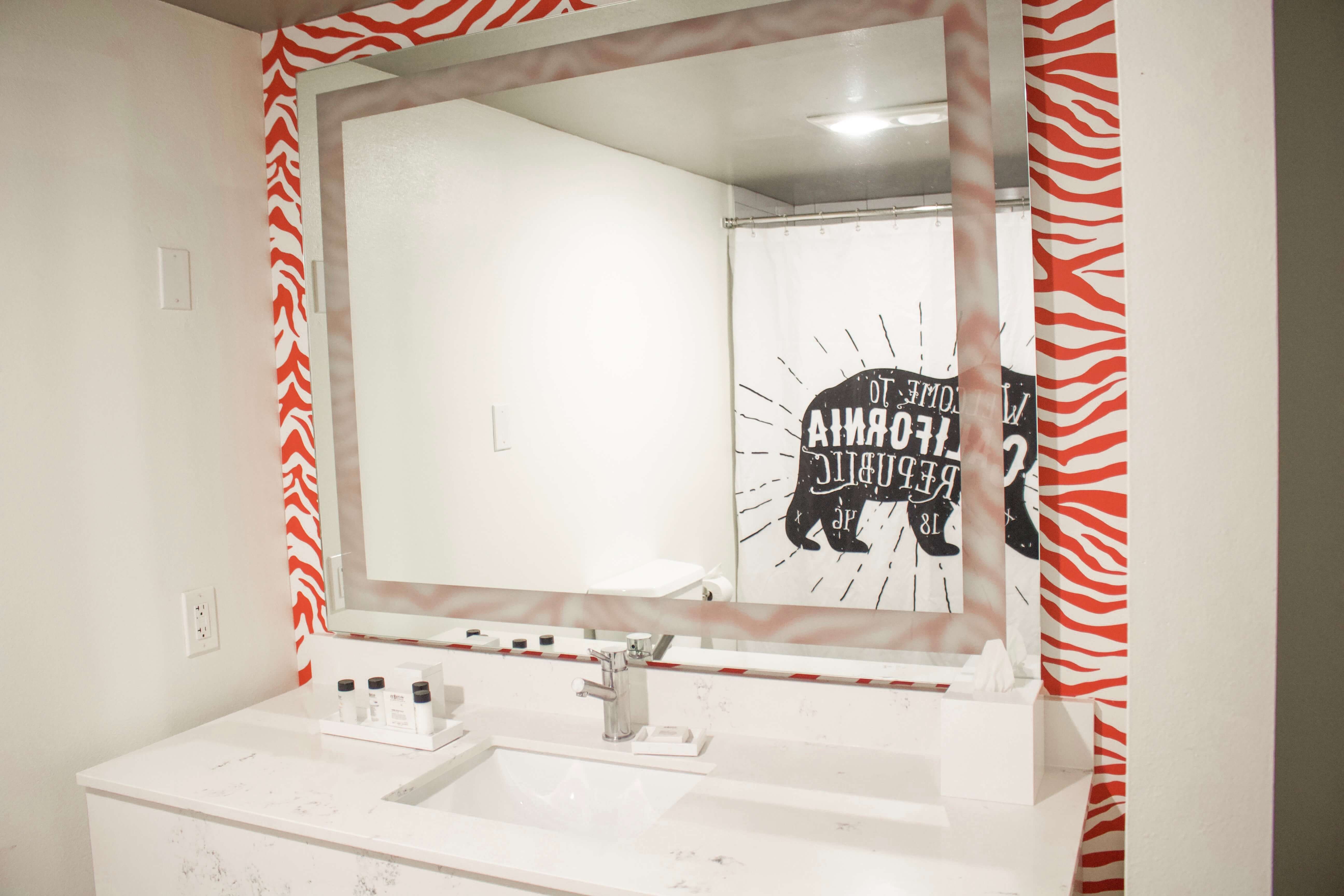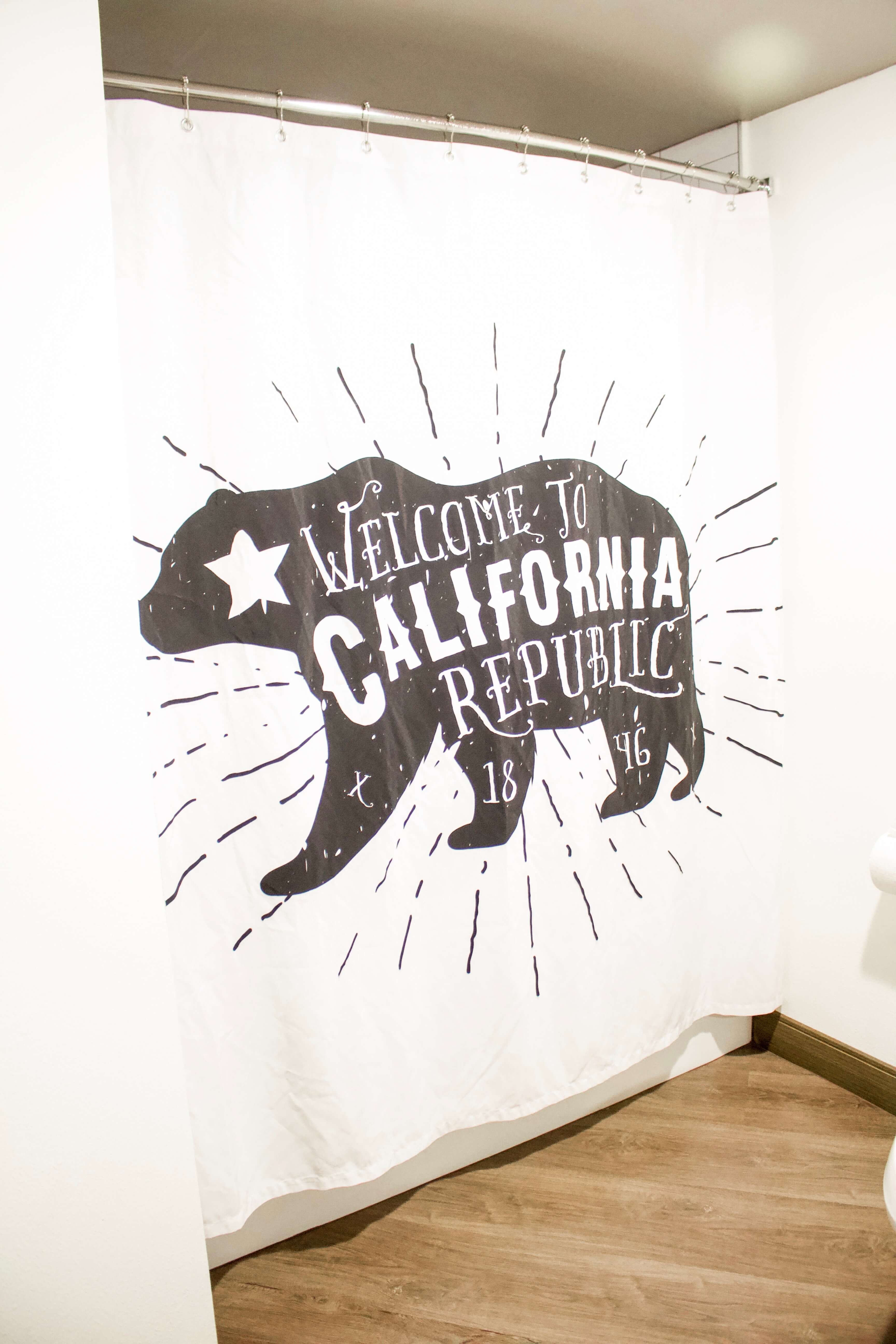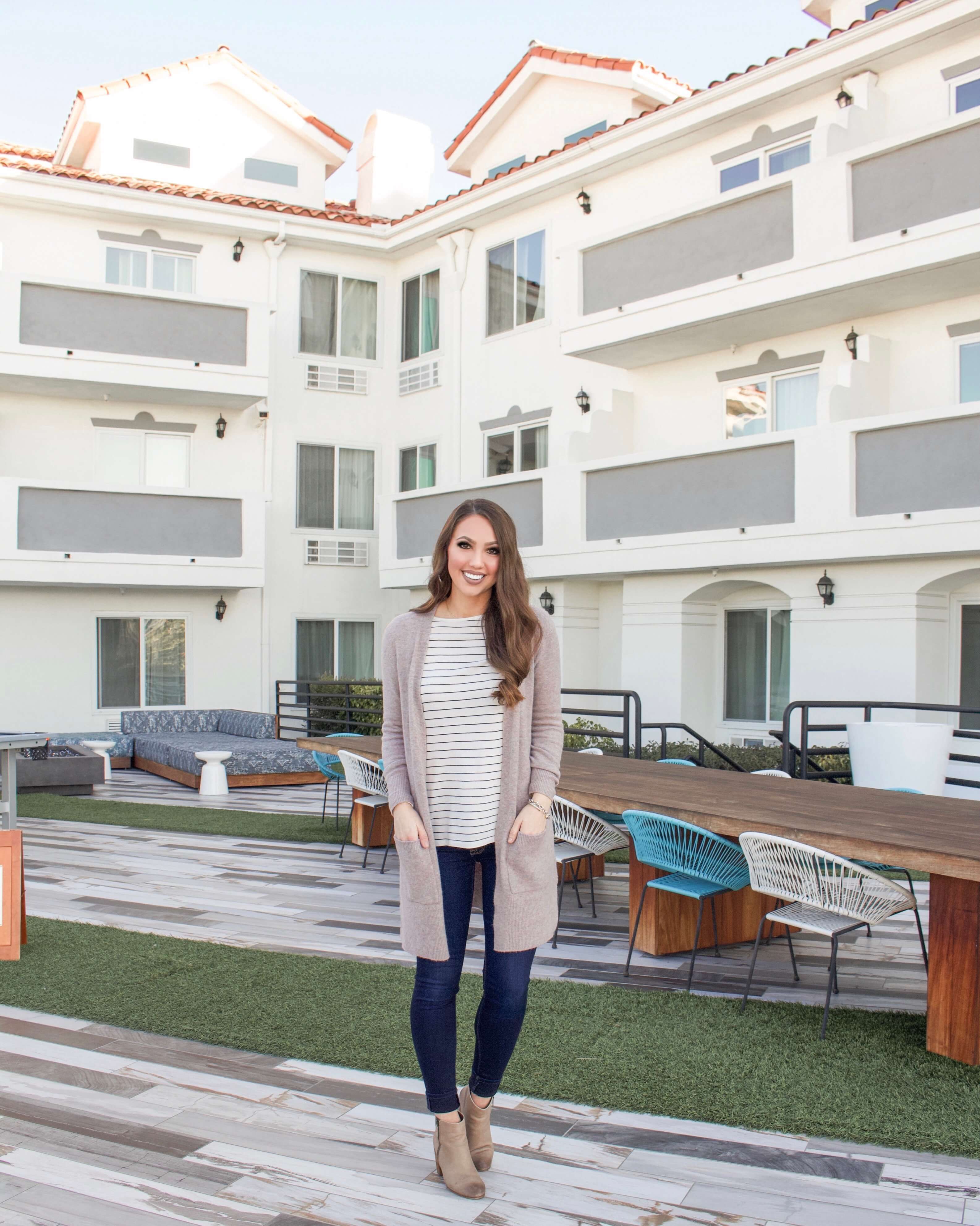 Amenities
The lobby and outdoor space called "The Yard" are immaculate and actually my favorite parts of the hotel. In the lobby, there are large tables with plenty of seating. Every night people were bringing in food or having it delivered and then eating it in the lobby area. As for The Yard, it also has plenty of room to lounge! It's a great area to cozy up by a fire pit, hang out with friends, and play pool, cornhole or Jenga. My favorite part of this space was the beautiful view of the Hermosa Pier. Also, the hotel does have a heated outdoor pool + spa and mini yoga studio, however, I was so busy that I never got around to seeing these areas.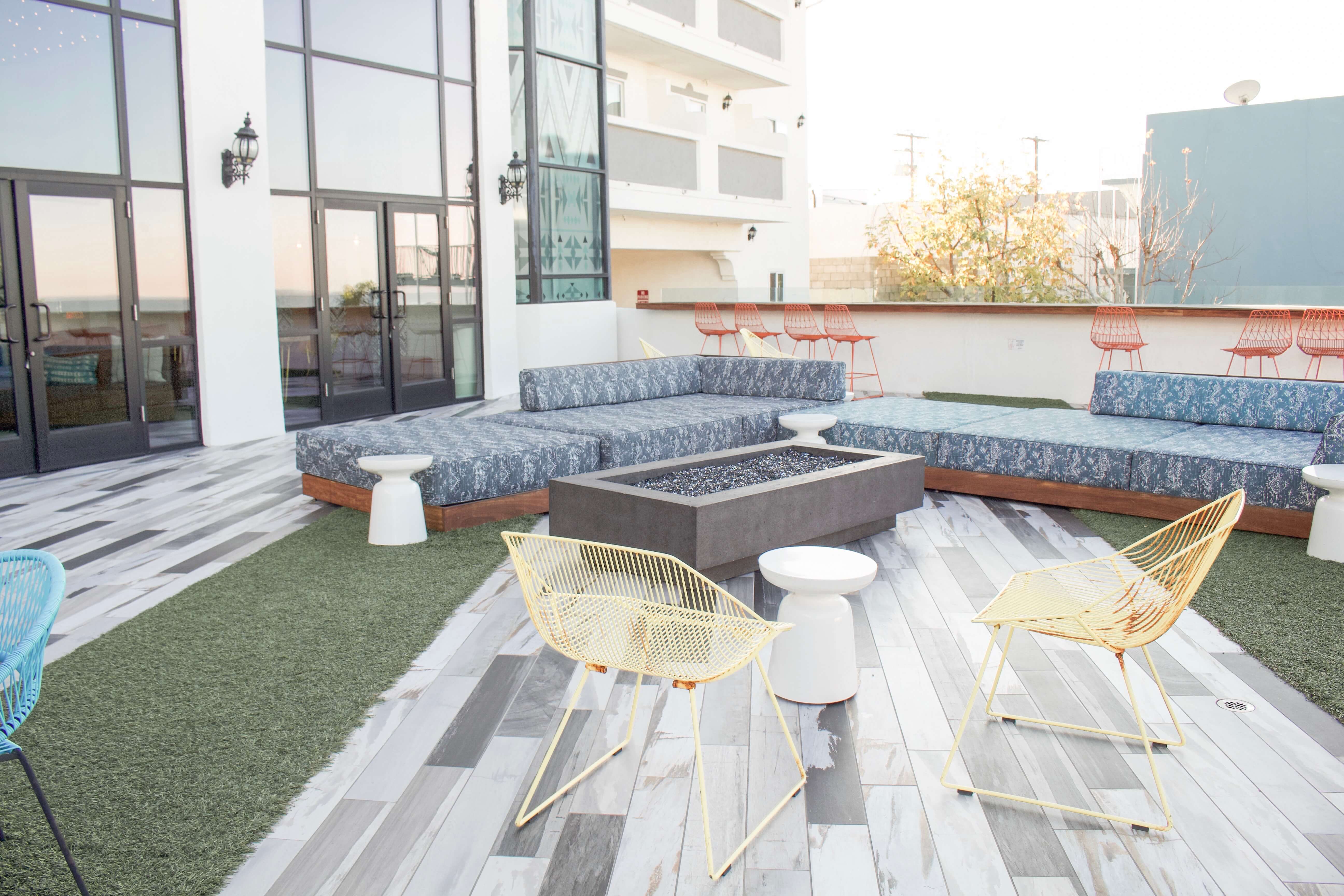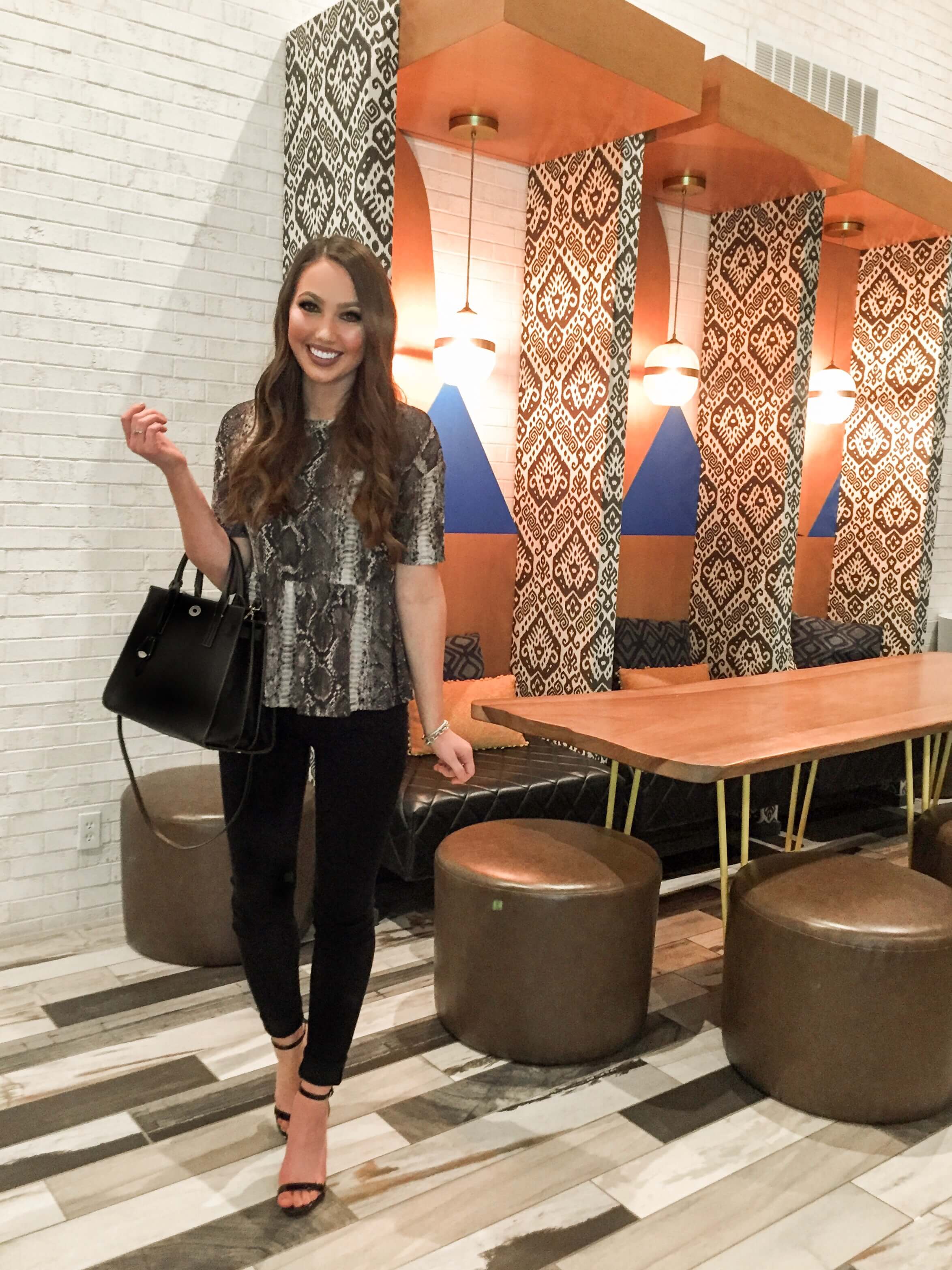 Food Options
Hotel Hermosa is more limited when it comes to food options. However, it does offer a breakfast cafe in the lobby lounge. While I didn't have time to try it, I've heard their breakfast burritos and lattes are really good! Don't worry about finding lunch and dinner spots though! There are so many great places to eat within a 10 minute radius of the hotel. I'll be sharing more about Hermosa Beach in general in an upcoming blog post.
Parking
For those wondering about parking, self-parking is available in an underground lot for $14/day. I never had an issue with finding a spot, however, I was there in early February when the hotel has a lower occupancy.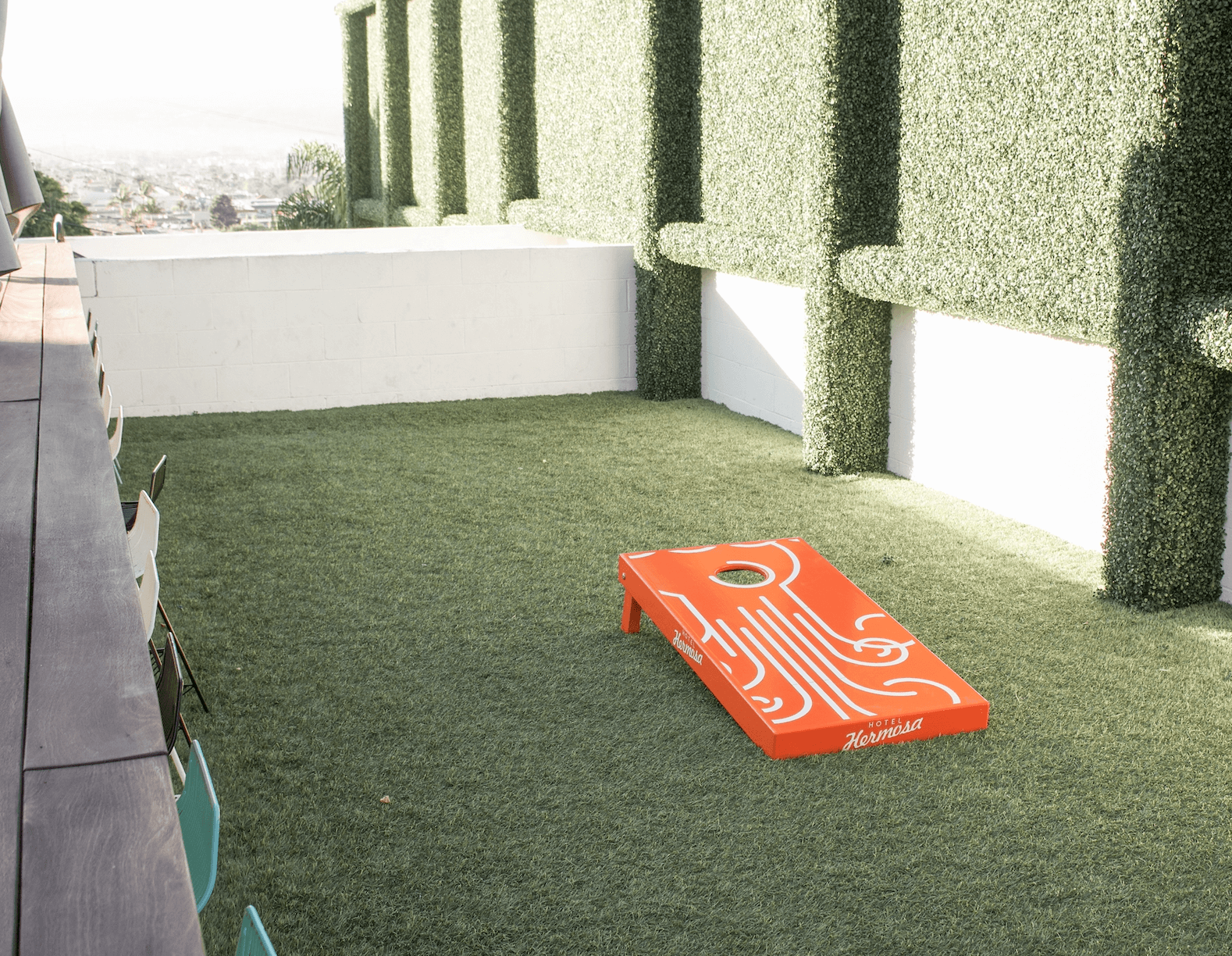 I hope you found this review helpful! I'm planning to write more travel-related posts like this one in the future!
Thanks for reading!
xoxo Kendall