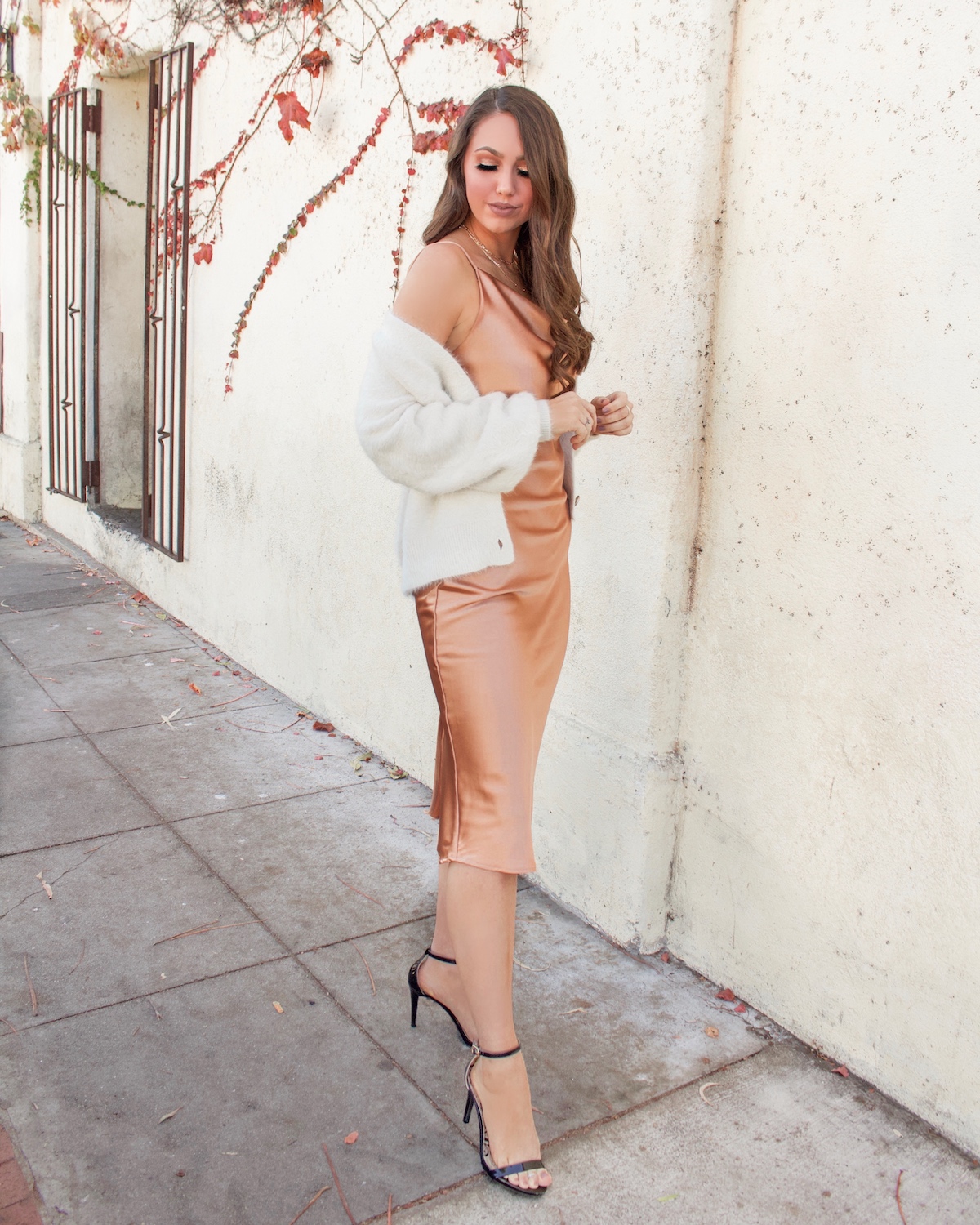 While I love all clothes I share on My Styled Life, there are certain outfits and clothing items that I just can't get enough of, pieces that make me feel even more confident and beautiful. This cowl neck satin midi dress and knit cardigan look is one of those outfits. When Princess Polly mentioned that they wanted to send me a few pieces to style, I knew these pieces were the ones!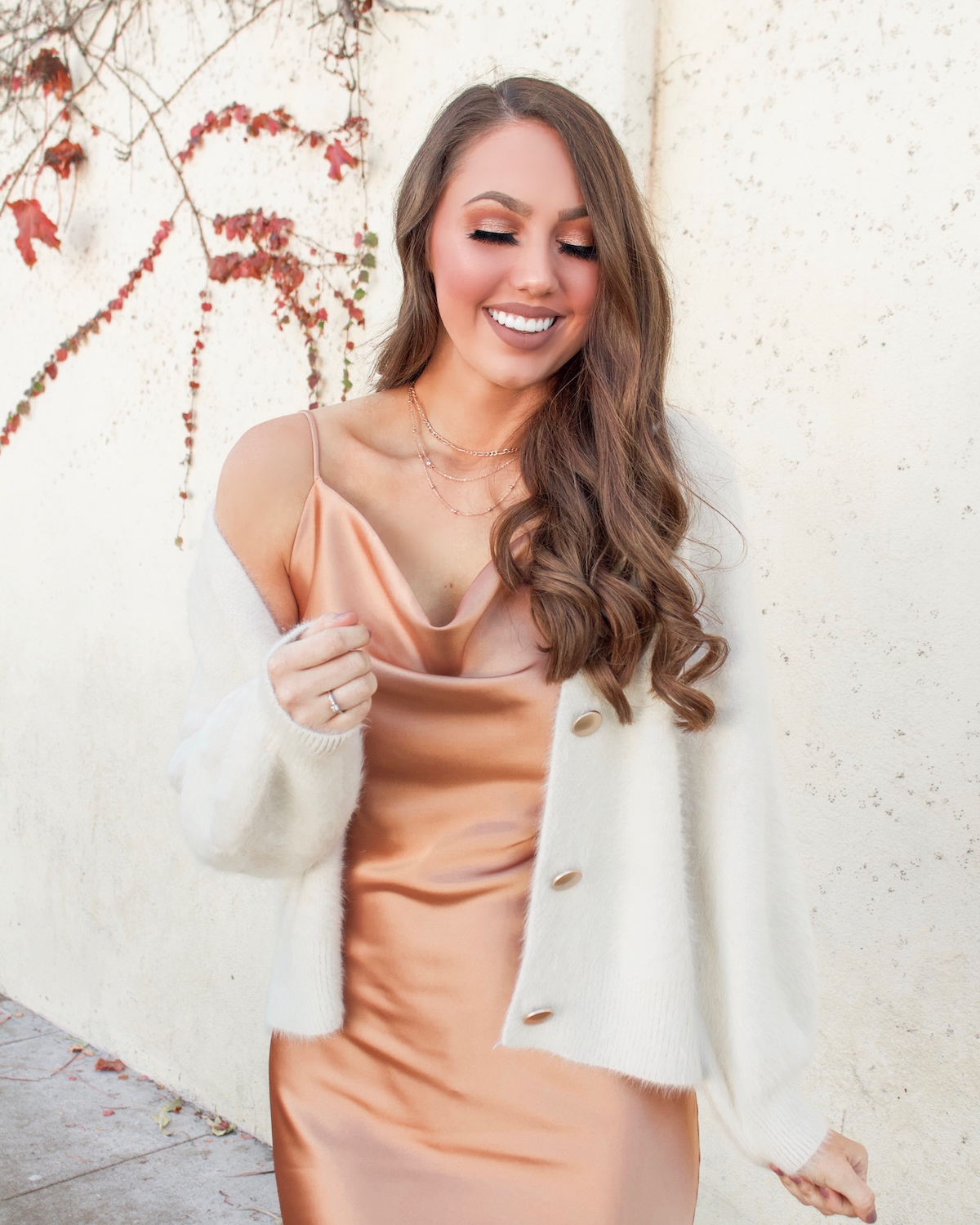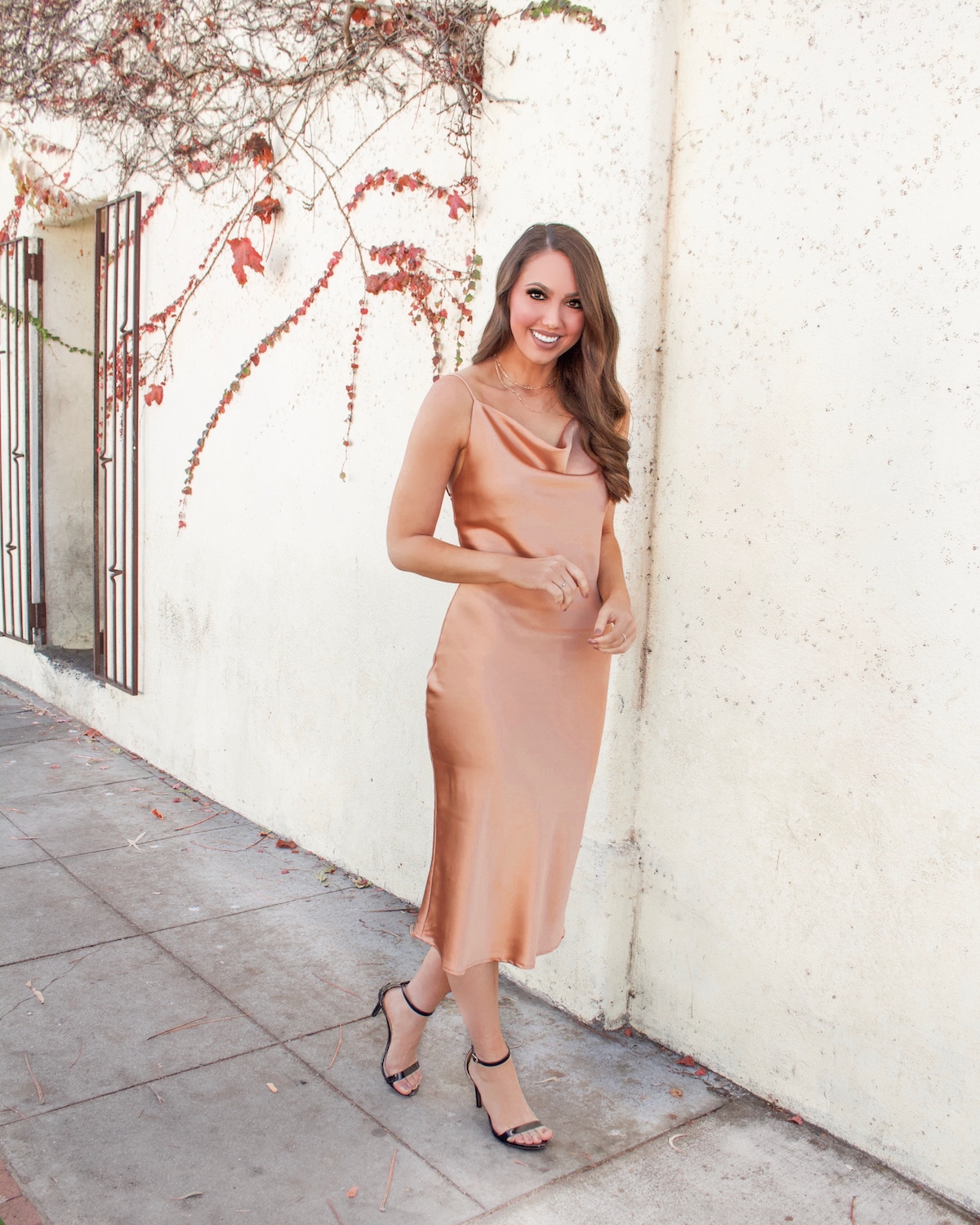 If you're heading to a holiday party this season, this outfit is so perfect for the occasion. In addition to the champagne color I'm wearing, the dress is also offered in black, burgundy, forest green and khaki. All colors are absolutely beautiful, but I opted for the champagne so that I could wear it for occasions year round! The dress is so elegant and classic! It's also very comfortable and figure flattering. I'm in love!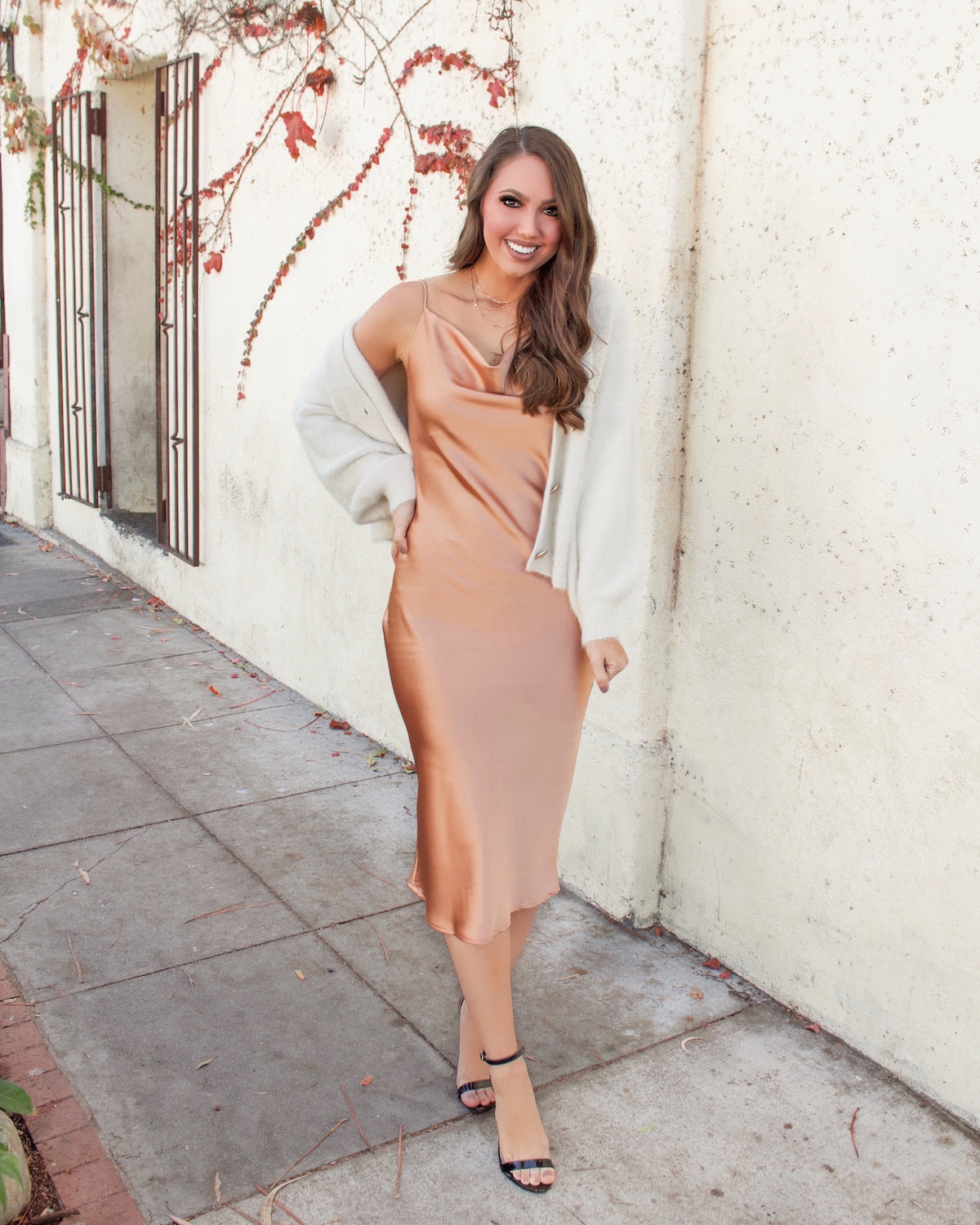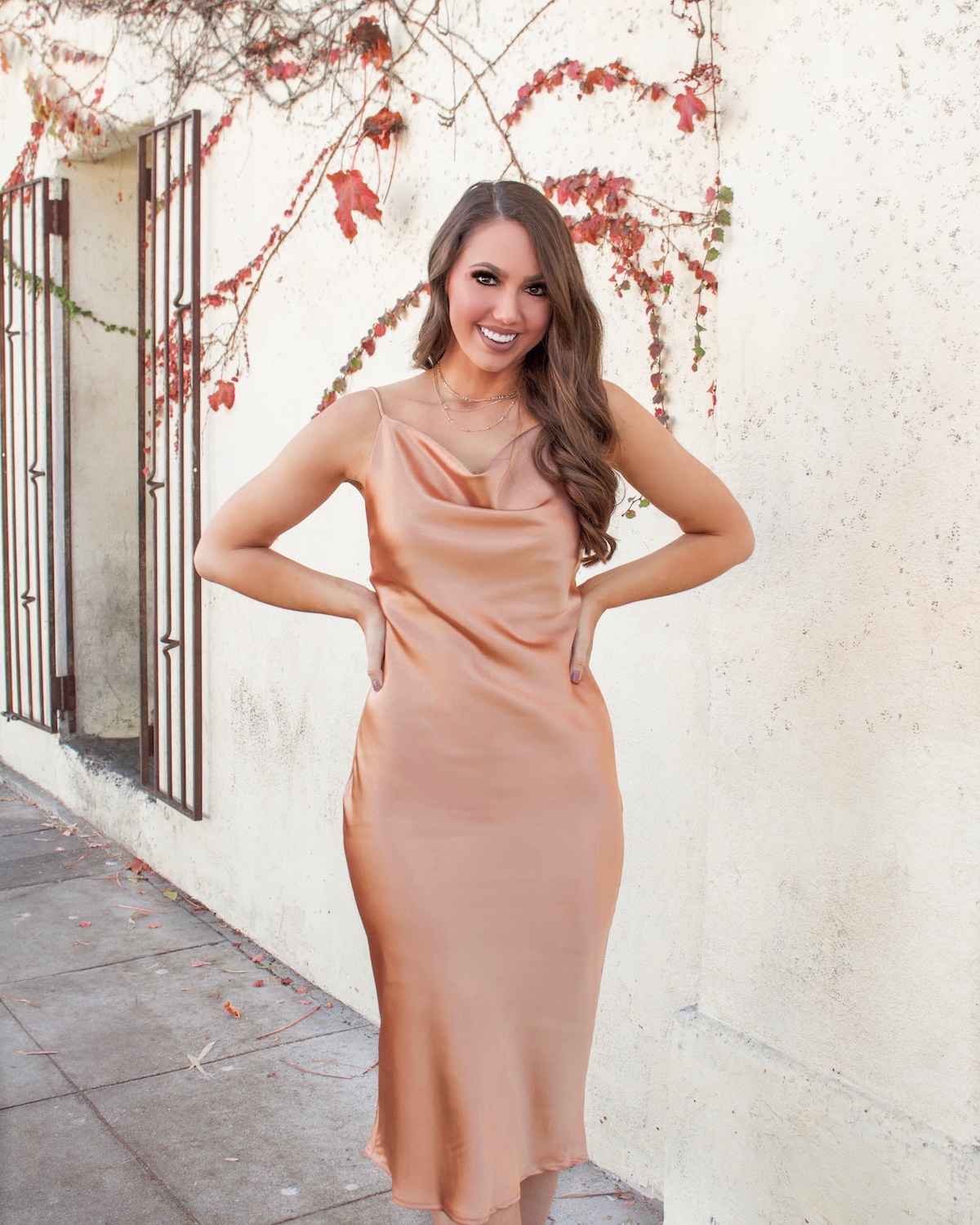 I think it's best to keep the accessories to a minimum with a look like this so I paired it with the Elkie Dainty Necklace set, also sent over from Princess Polly. I love that you can wear the necklaces together or separately! It really compliments that dress and the buttons on the cardigan.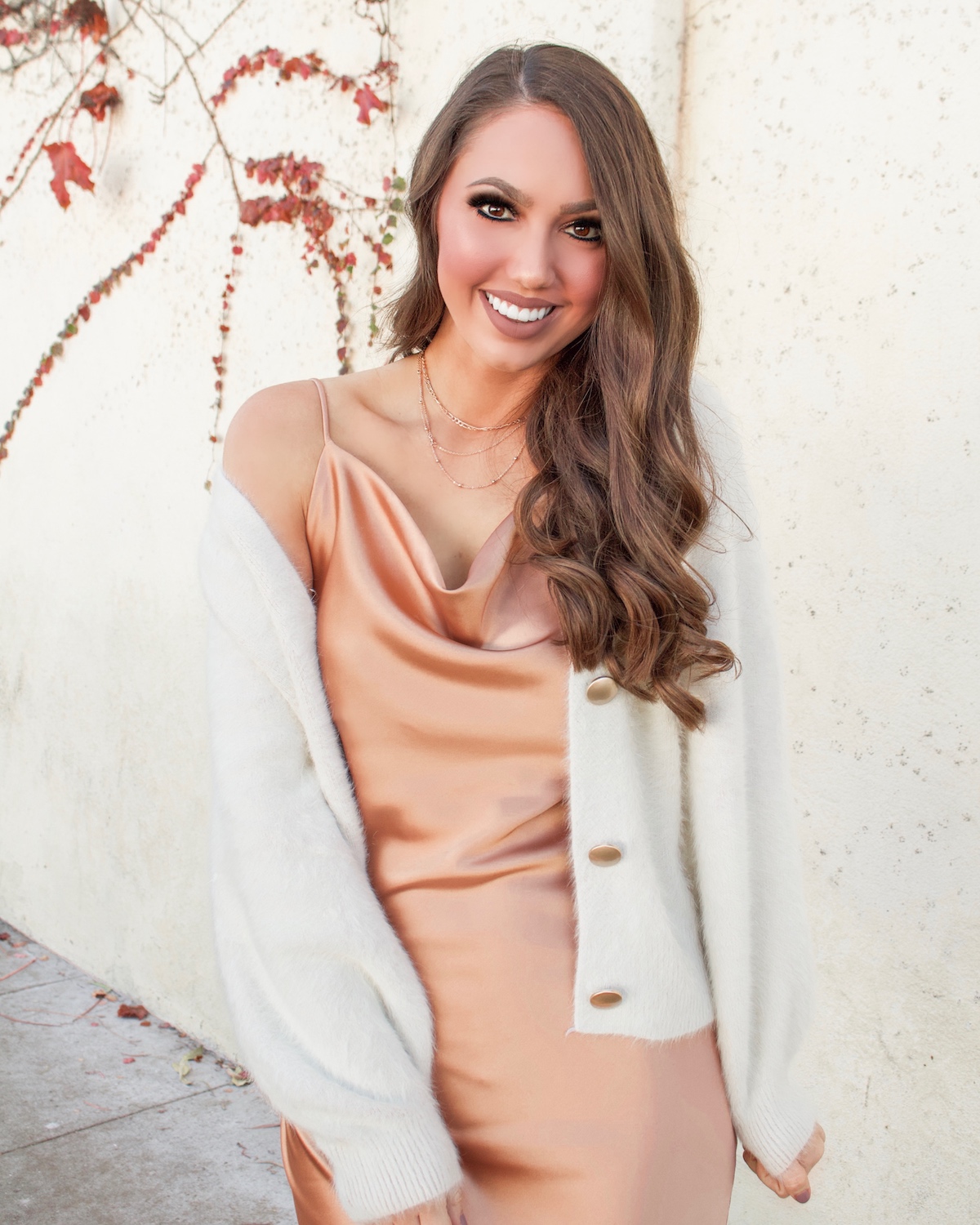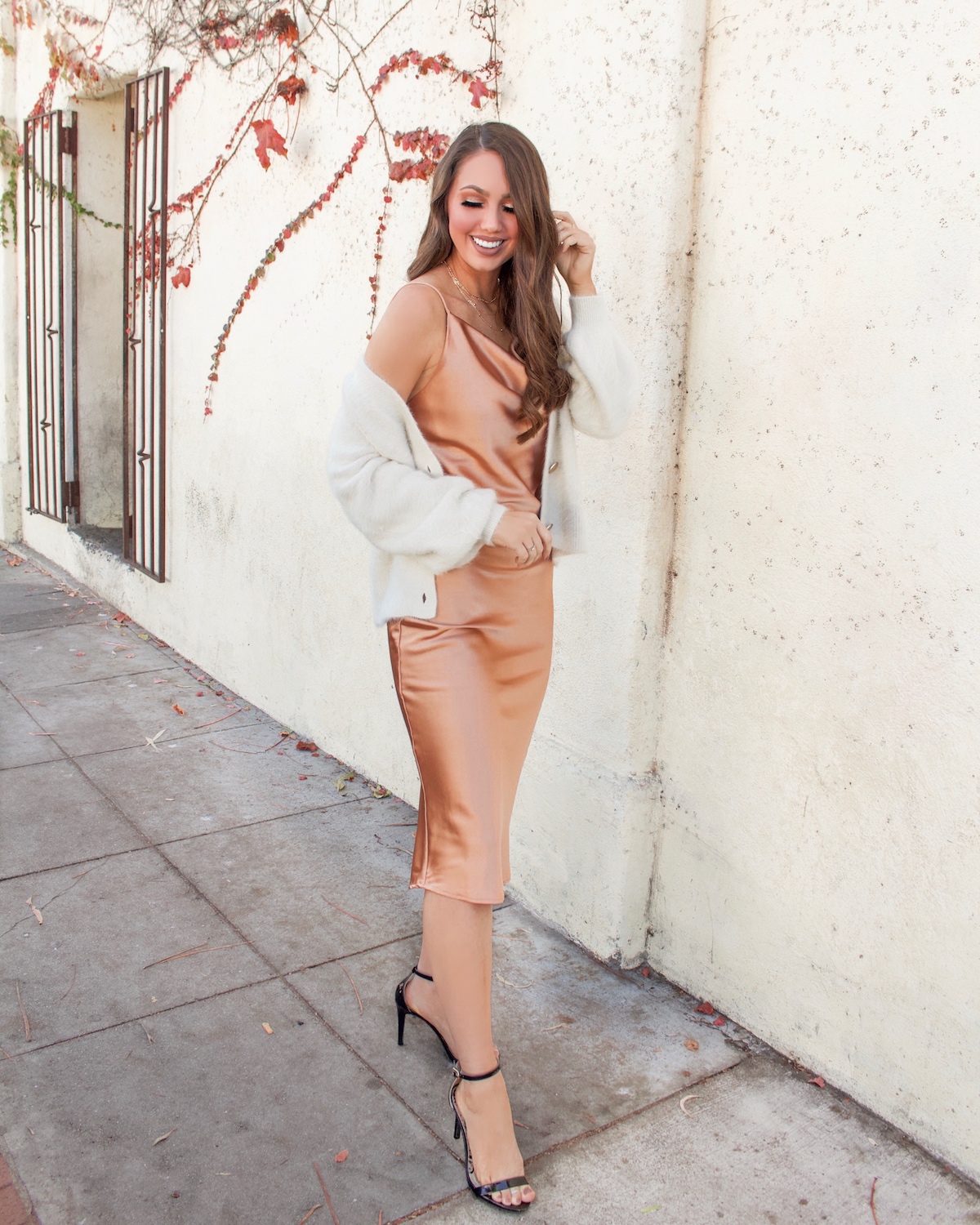 I cannot say enough good things about this dress! For reference, I'm wearing a size 4! As for the cardigan, I'm wearing a S/M. If you have any questions about either item, feel free to email me or DM me on Instagram!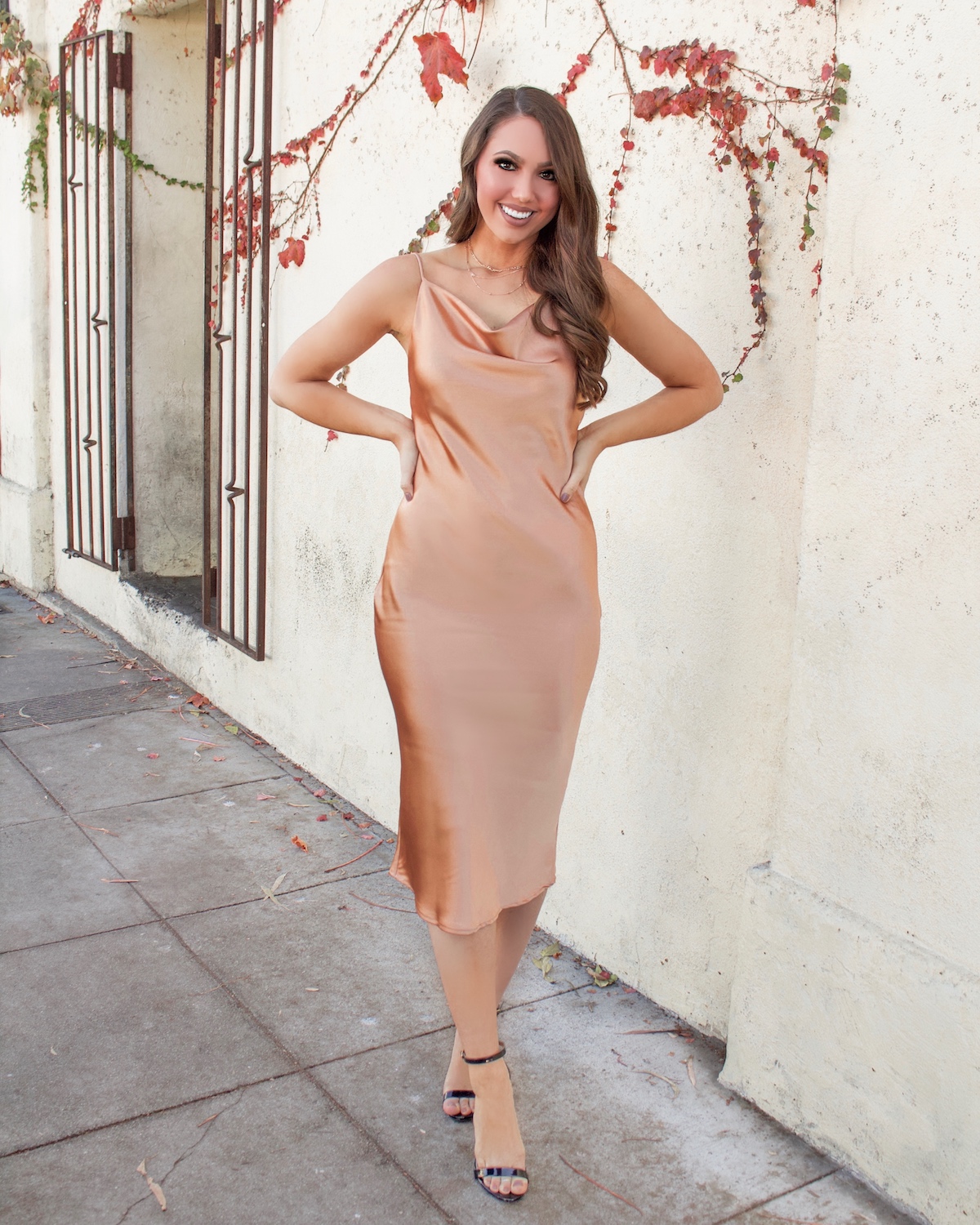 Thanks for reading! Looking for more holiday inspiration?! Head over my to holiday page for more holiday party looks, gift guides + more!
xoxo Kendall